Meet the

HD AERO

Paddle Board
If you're all about the lifestyle but want something that's packable and portable, the HD Aero Inflatable Paddle Board is the best inflatable SUP for you. Just like the Gatorshell™ HD, this inflatable SUP is compatible with all of the fishing attachments you need to get on the water. Do-it-all meets grab-and-go with this board, making it hands-down the best inflatable paddle board for paddle board yoga, morning paddles with your young 'un, and packing down with a cooler and furry friend.
The Apex of Innovation
Encapsulated in our AeroBOTE™ Technology and packed with features that give you better mobility and stability, there's no paddle board destination too remote for the HD Aero Inflatable Paddle Board. With a flat bottom full and entry rocker nose, this board comes fully loaded with the included adjustable paddle, detachable fin, and a few other essentials. Clocking in at 11'6" long and just 30 lbs., it's loaded into its roll-top Aero Bag and just like that, you're on the go to your next destination.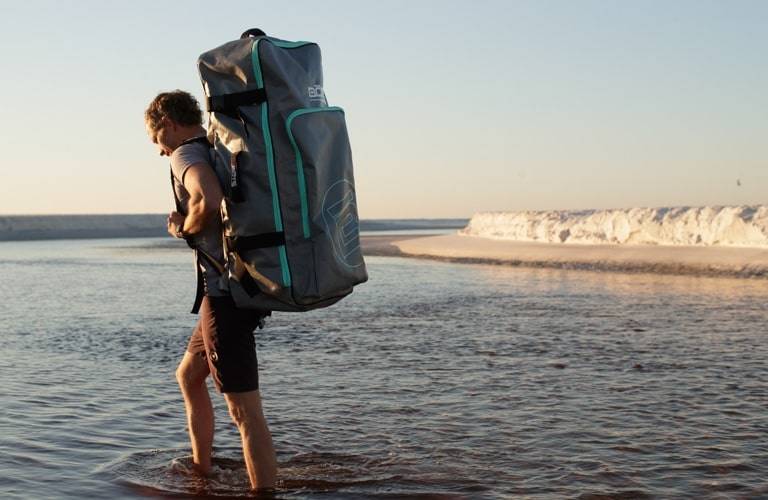 ALL-PURPOSE PORTABILITY
Our go anywhere, do anything platform now offers more portability - allowing you to transport it with ease whether you're hopping on a plane to paddle in paradise or hiking to find that perfect fishing spot, HD Aero is the board to get the job done.
SWIFT + STABLE
The inflatable HD has an extensive feature list including thick rails and entry rocker nose that are unique to our AeroBOTE family - you get increased stability and agile maneuvering, even in choppy waters.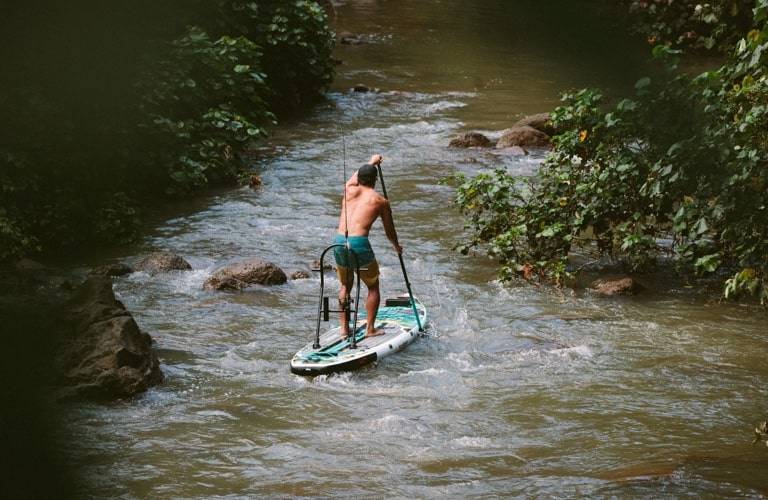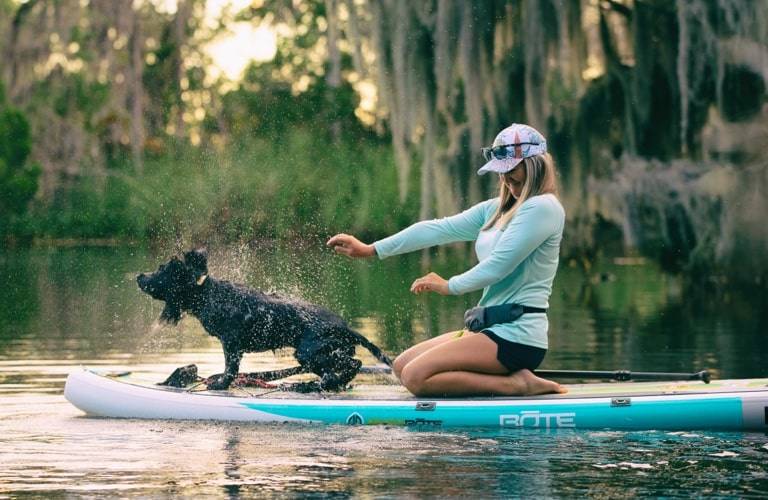 Four Styles to Choose From
BOTEs vintage retro vibe of seafoam, burnt orange, and sleek wood grain in the Classic style is an oldie but a goodie, while the Full Trax Citron provides a burst of citrus yellow against the cool blue full trax padding. The Native Whale Shark style will have you thinking you're walking on water with a cool gray trax and crystal water inlay. Not to be outdone, our custom Bug Slinger™ design, with moss green and cool gray details plus a killer design you won't find anywhere else, will have everyone asking where you got it. No matter the style, you're bound to stand apart on and off the water with the HD Aero Inflatable Paddle Board.
New Feature


magnepod™

Take advantage of our MAGNEPOD™ accessory lineup with BOTE's latest innovation, the MAGNEPOD™.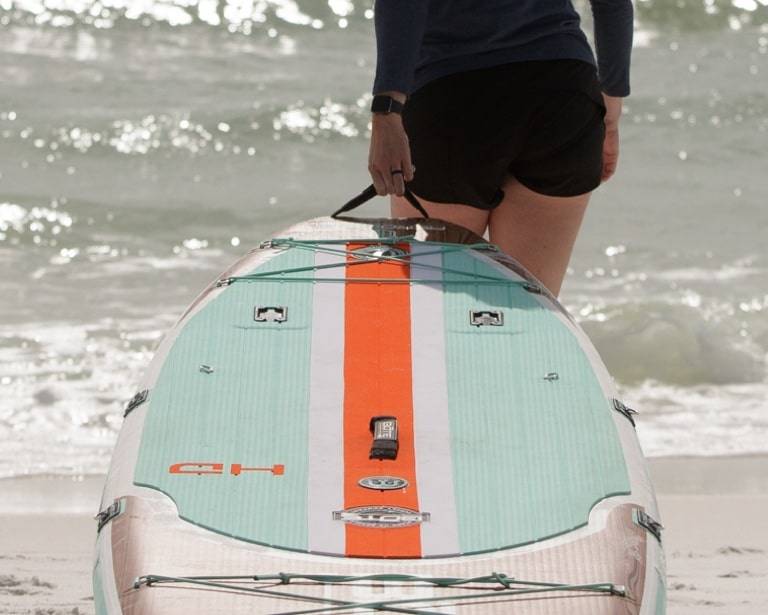 Grab Handles
Redesigned to be the most comfortable Grab Handle found on any paddlecraft. No more numb fingers or weak leverage while transporting your board.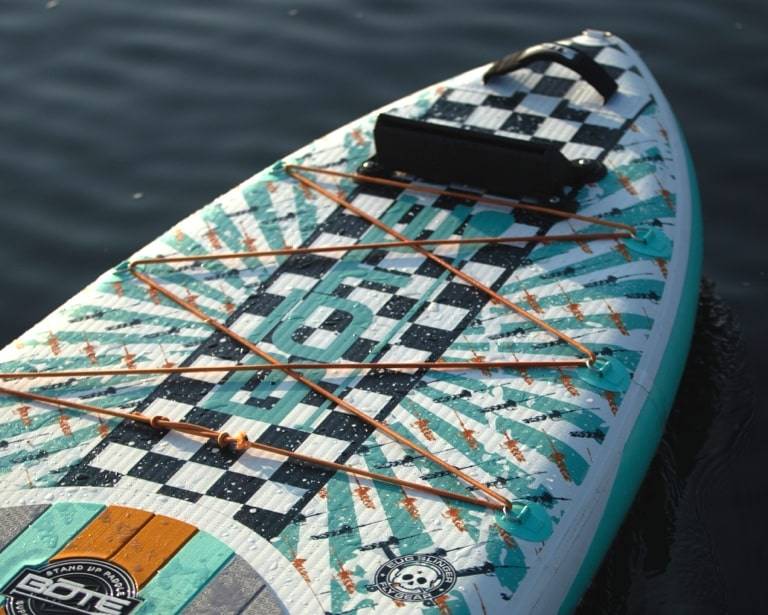 Front & Rear Bungees
Adjustable Bungee Straps on the front and rear provide quick and easy storage of extra gear and are available on all of our board and kayak models.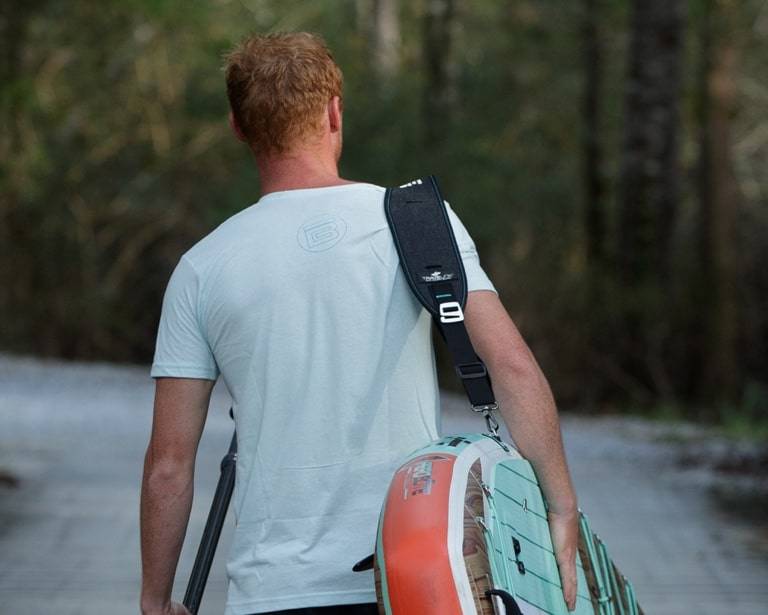 Travelink™ Compatible
Travelink™ SUP Carry System Compatible to transport your BOTE hands-free over long distances safely and ergonomically with ease.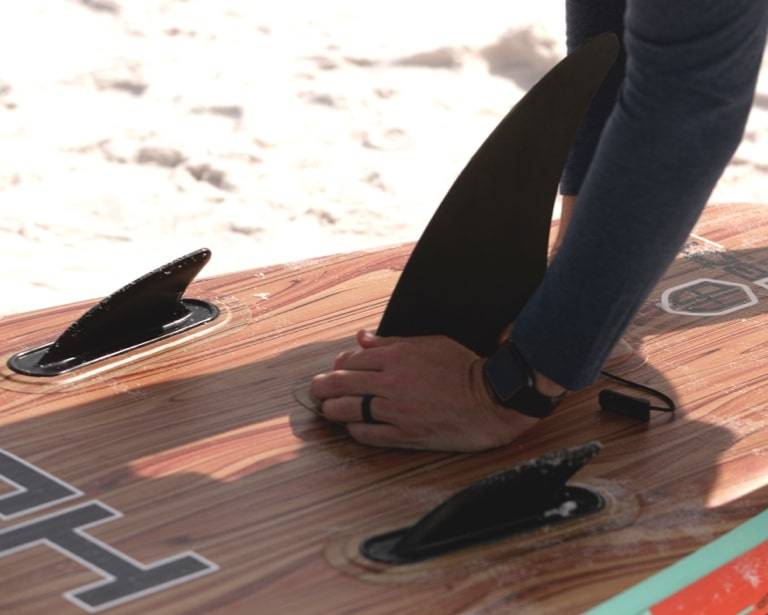 Detachable Aero Center Fin
A center fin that is removable with a tethered attachment pin to allow for ease of transport and storage.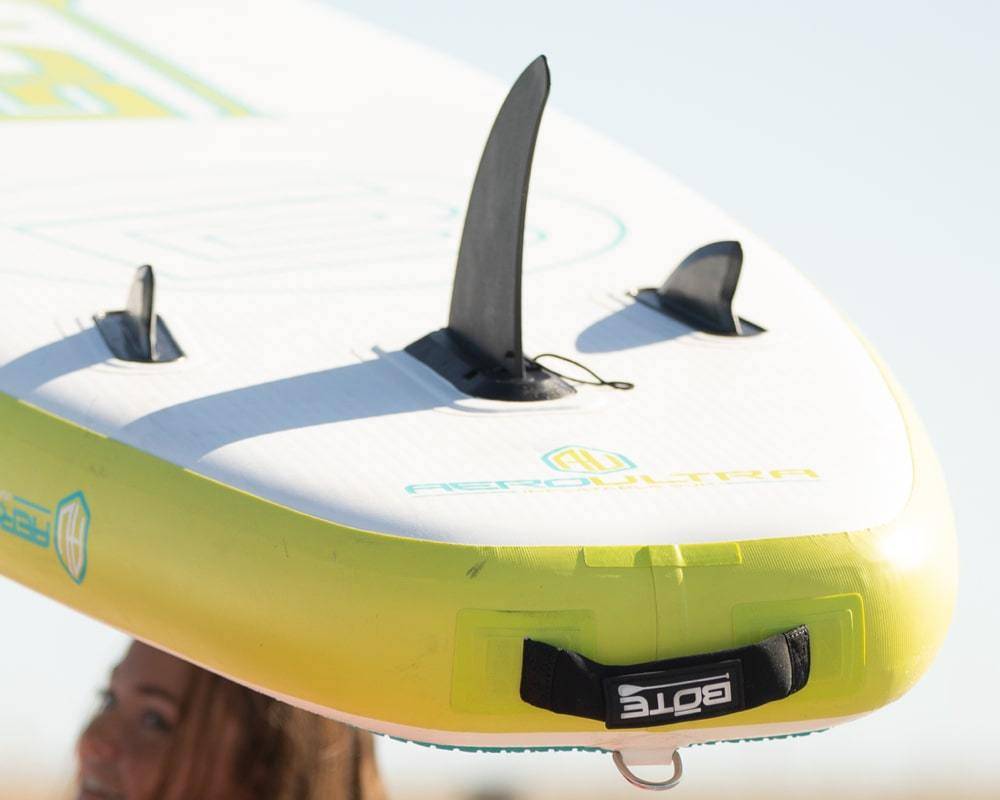 SIDE BITE FINS
These fins are molded into the hull for increased tracking.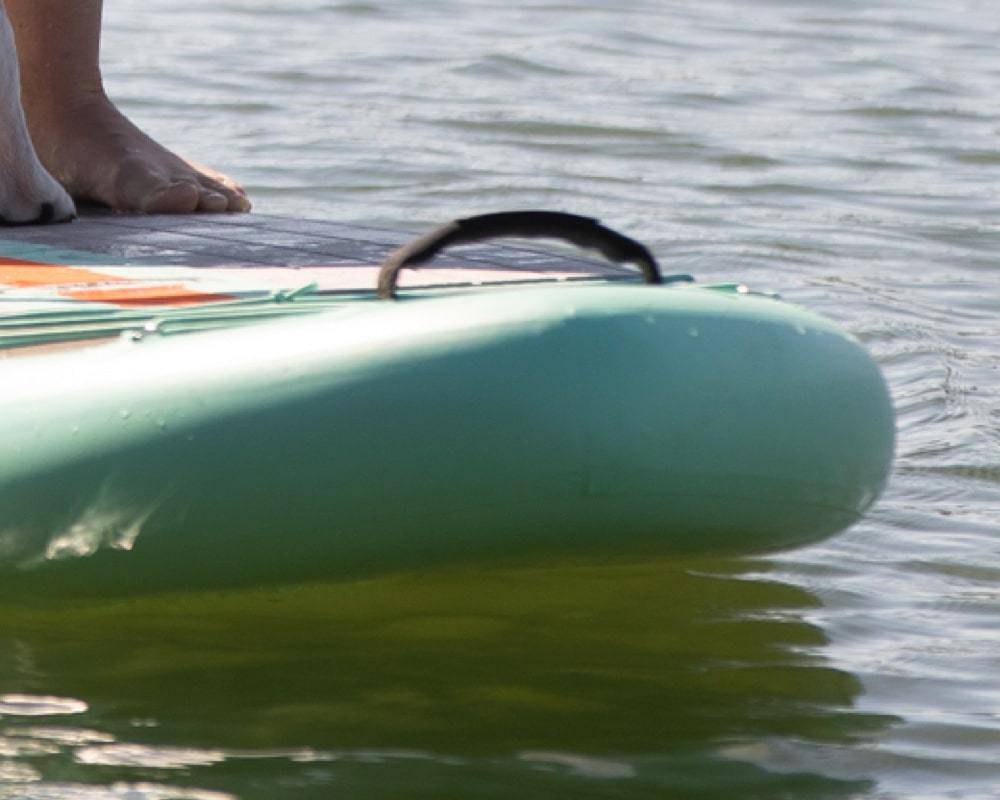 Entry Rocker
All inflatable boards have an entry rocker style hull. The entry rocker is designed to keep the board nose up and shed water.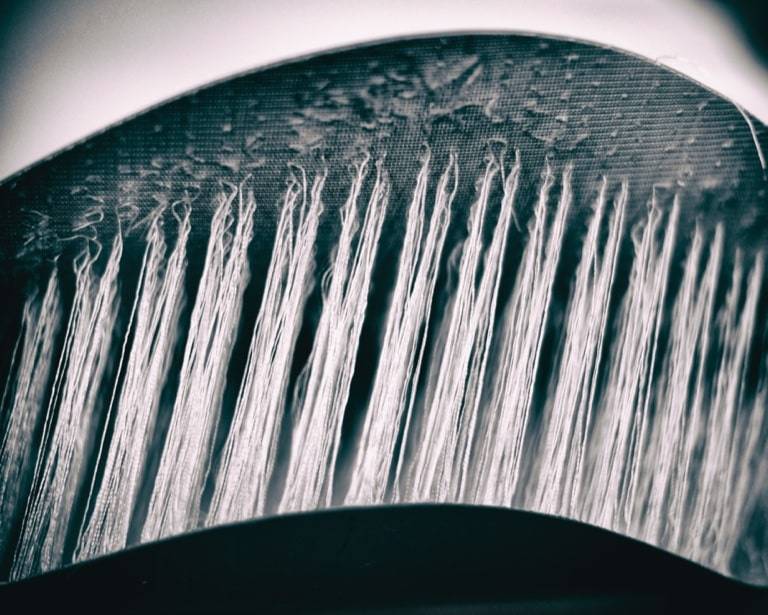 Made with AeroBOTE
Constructed with our Aero Technology™ to ensure peak rigidity and performance.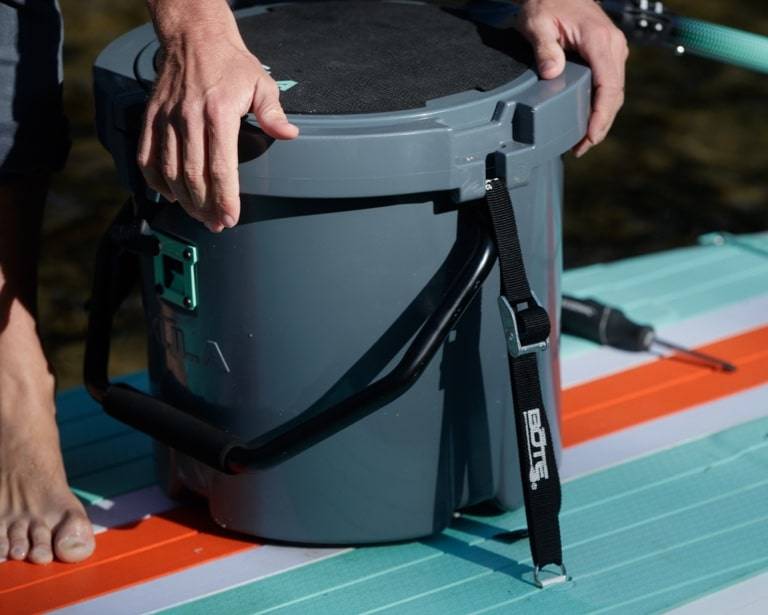 Tie-Down Points
Tie down points on the deck of the board, perfect for lashing down a cooler (or other gear).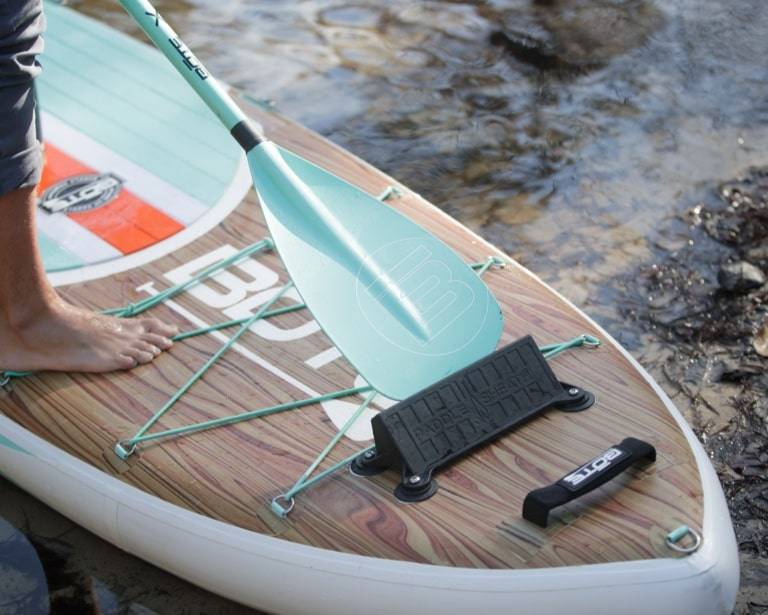 Paddle Sheath
Located in the bow of the board, the Paddle Sheath holds the blade end of the paddle, freeing up the hands for other activities.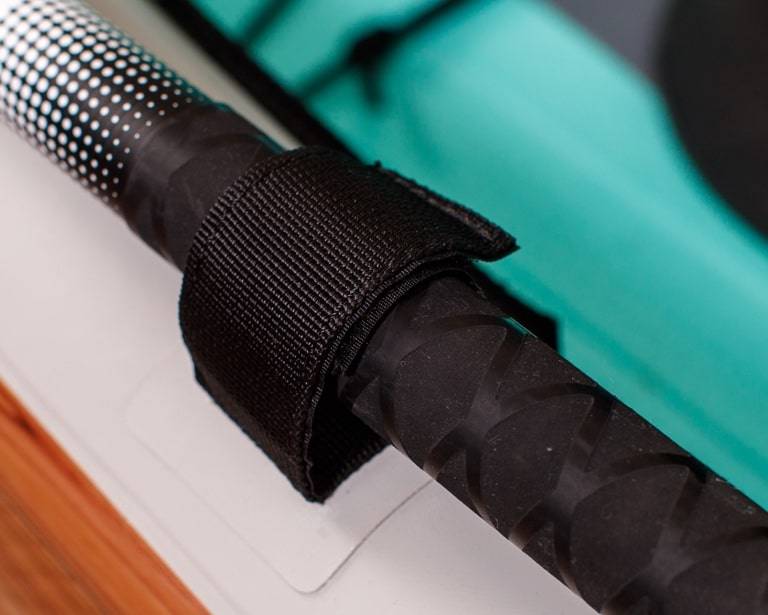 Velcro Paddle Straps
A paddle carrying system located on the rails of the board that allow for quick and easy storage of your paddle when not in use.
*Full Trax Styles Only
Power Pole Micro Compatible
Use the integrated mounting positions at the tail to mount a Power-Pole Micro system, allowing you to anchor in shallow water effortlessly.
*Bug Slinger™ Styles Only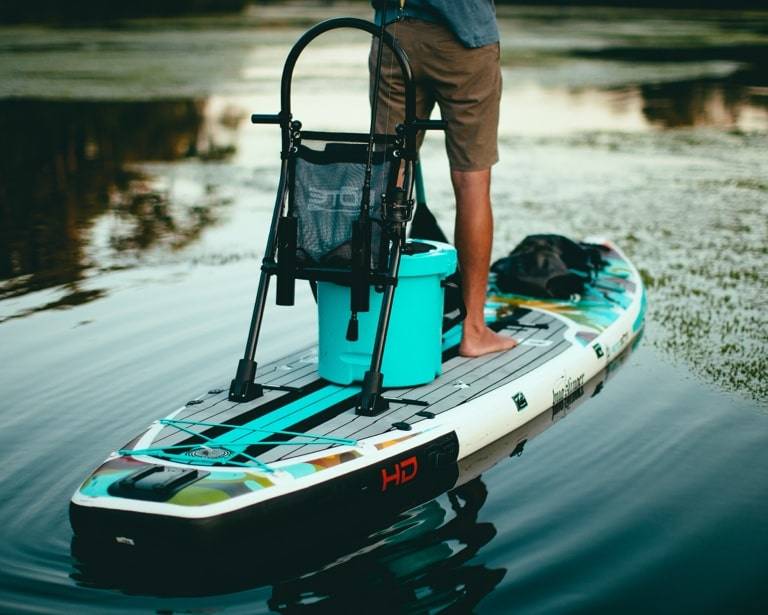 Rac Compaitble
Rac mounting points compatible with all BOTE Rac accessories.
*Excludes Rocket Rac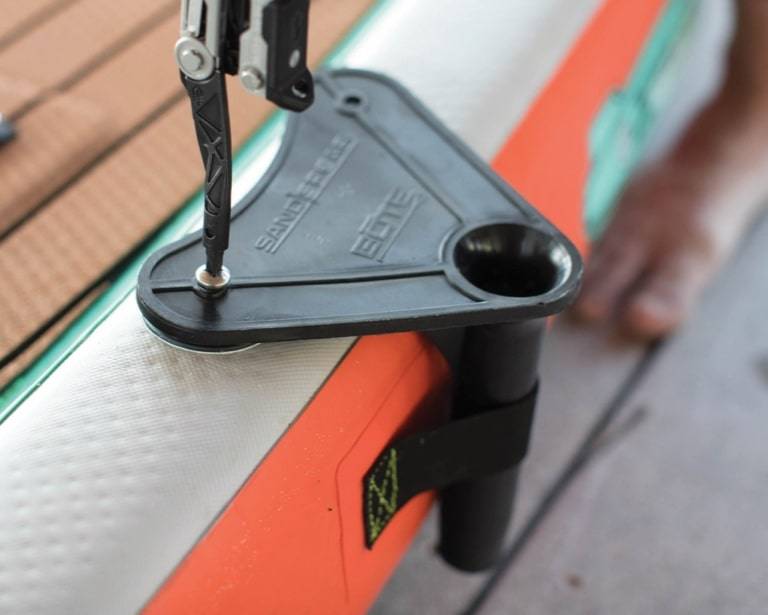 Sandspear Compatible
Use the removable Sandspear Sheath to anchor yourself in shallow water with the sold separately Sandspear.
*Bug Slinger™ Styles Only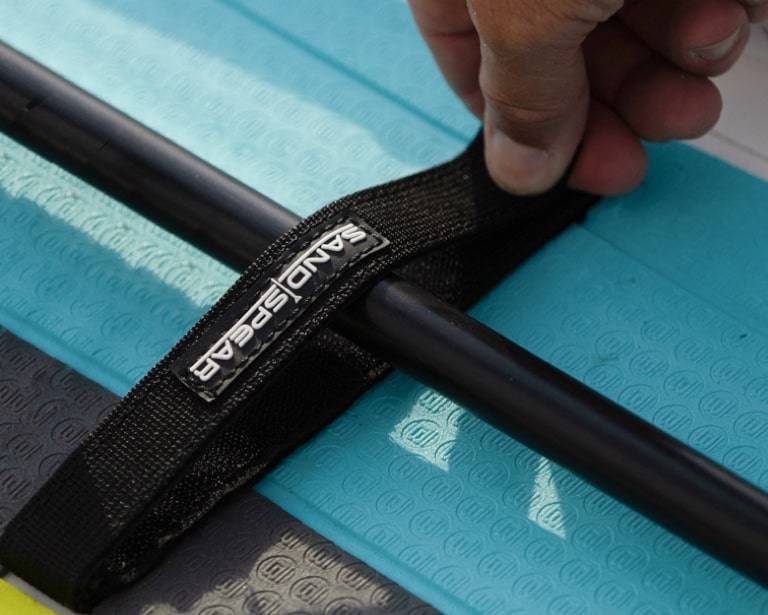 Velcro Sandspear Straps
Velcro straps that can be used to secure a sold separately Sandspear or other gear to the deck of your board.
*Bug Slinger™ Styles Only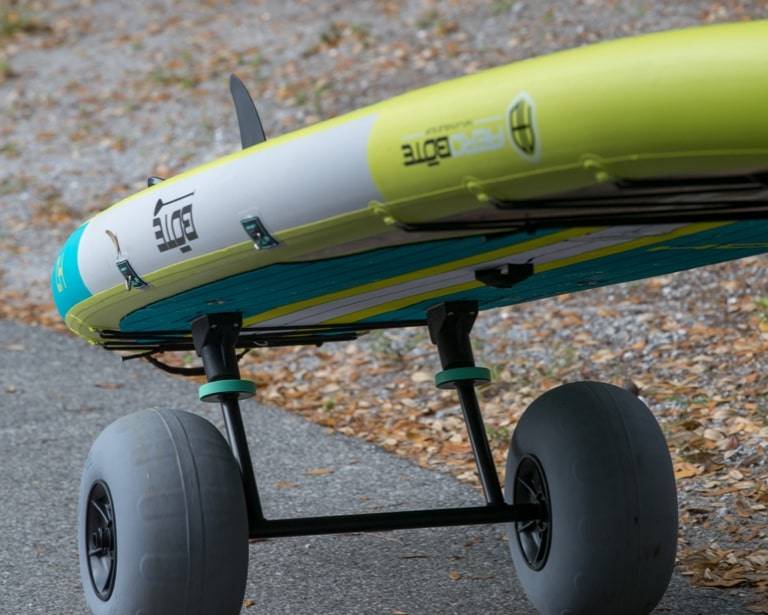 Wheel Rac Compatible
The Wheel Rac was designed to make transporting your BOTE and your gear easy and simple by rolling instead of carrying. Balloon tires allow you to glide over almost any terrain with minimal effort.
Compare MODELS
HD Gatorshell vs HD Aero
| | | | |
| --- | --- | --- | --- |
| COMPARE | HD Gatorshell 10'6" | HD Gatorshell 12′ | HD Aero 11'6" |
| | | | |
| | | | |
| | 10′ 6″ L × 30″ W × 4.5″ D | | |
| | | | |
| | | | |
| | | | |
| | | | |
| | | | |
| | | | |
| | | | |
| | | | |
| | | | |
| | | | |
| | | | |
| | | *Bug Slinger™ Styles Only | *Bug Slinger™ Styles Only |
| Power-Pole® Micro Compatible | | *Bug Slinger™ Styles Only | *Bug Slinger™ Styles Only |
| | | | |
| | | | |
| | | | |
| | | | |
| | | | |
| | | | |
| Travelink™ Storage Points | | | |
| | | *Bug Slinger™ Styles Only | *Bug Slinger™ Styles Only |
| | | | |
| | | | |