Pedal Drive kayaks
hands-free, pedal-powered system
Inflatable Stand Up Paddle Boards
Anything but Soft
Pedal Drive Kayaks Collection
At BOTE, we may have started with the stand up paddle board, but we quickly realized that gliding along like a water strider should be expanded upon. That's why we introduced a line of inflatable kayaks built to give you the best performance whether you use them recreationally or as your fishing companion. But then we thought, why must we always paddle a kayak? Wouldn't it be pretty epic if we could also pedal it?
Welcome to pedal drive kayaks.
Remember paddle boats? Well, keep the idea of pedaling along the water hands-free, but scratch everything else. An expandable platform, our pedal drive kayaks and kayak hybrids offer extreme versatility, allowing you to paddle along rivers, lakes, and oceans in a traditional sense, and when you're ready to free up your hands, switch to the APEX Pedal Drive & Rudder System (APEX•PD) and let your legs do the work.
With the ability to convert the LONO Aero 12′6″ Inflatable Kayak (making it your personal fishing mecca) and the Rackham Aero 12′4″ Inflatable Paddle Board (converting it to one badass kayak), the options for how you paddle or pedal are infinite.
Let's dive into what makes pedal drive kayaks stand apart.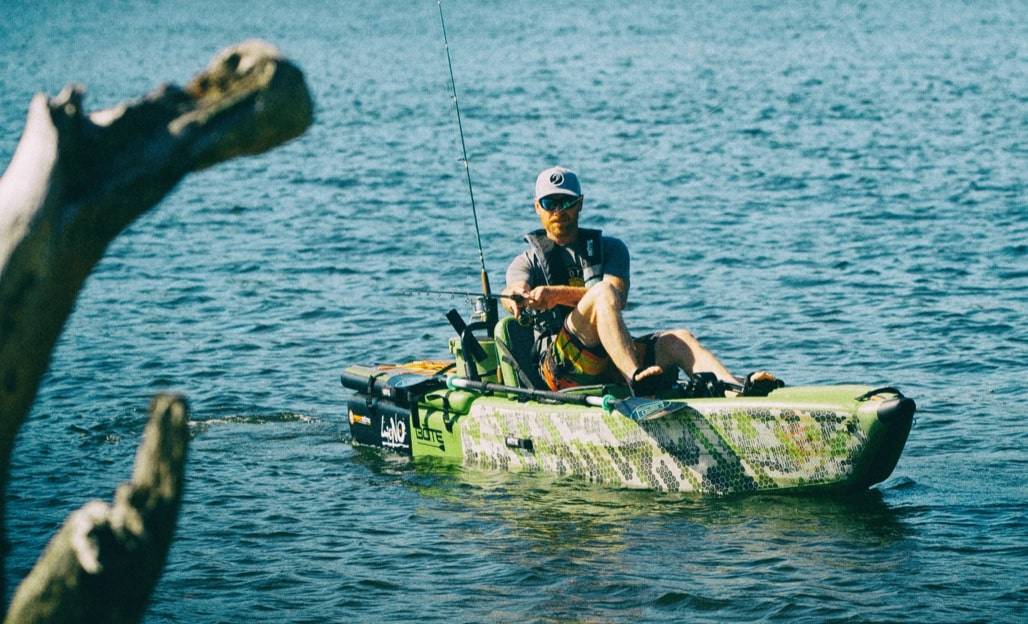 Advantages of Pedal Drive Kayaks
In a nutshell, pedal drive kayaks make the concept of kayaking flexible. You can use your paddle to move along the water with ease or opt to pedal-drive it for optimal stealth, speed, and smoothness. The key advantages? We thought you'd never ask.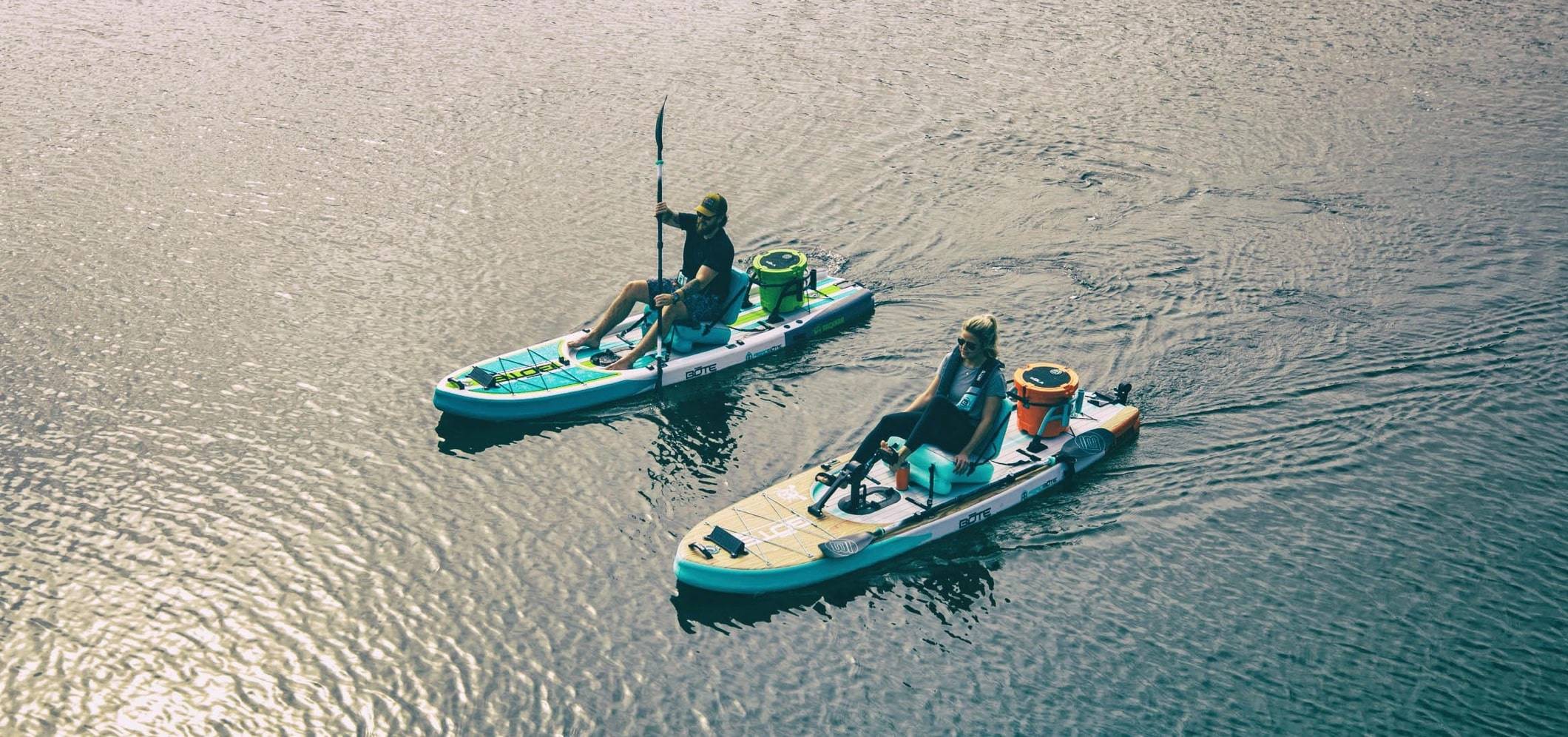 HANDS-FREE ON THE WATER
Kayaking is commonly known for its upper body workout while leaving your lower body in a resting position for the duration of your paddle, but with a pedal drive kayak, you can give your arms a break and let your legs earn their keep. Using the strength of your legs to pedal the kayak forward and backward, you freed up your hands to move the rudder steering handle and get you in the perfect position. Now use those hands for other things, like casting a line or cracking a brewski.
THE BEST OPTION FOR FISHING
Pedal drive kayaks marry the movement and stealth of a stand up paddle board with the storage and freedom of a kayak. The pedal drive allows you to stay put while baiting your line with less disturbance to the water and the fish in it. Simply put, the stealth of a pedal drive kayak will have you lingering above without alerting the prey below. No more paddling out to your honey hole, securing your paddle, grabbing a rod, and casting a line. This is a multi-taskers dream, pedaling wherever you need to go with speed and power then slowing down for a smooth entry, all while prepped to cast a line at a moment's notice.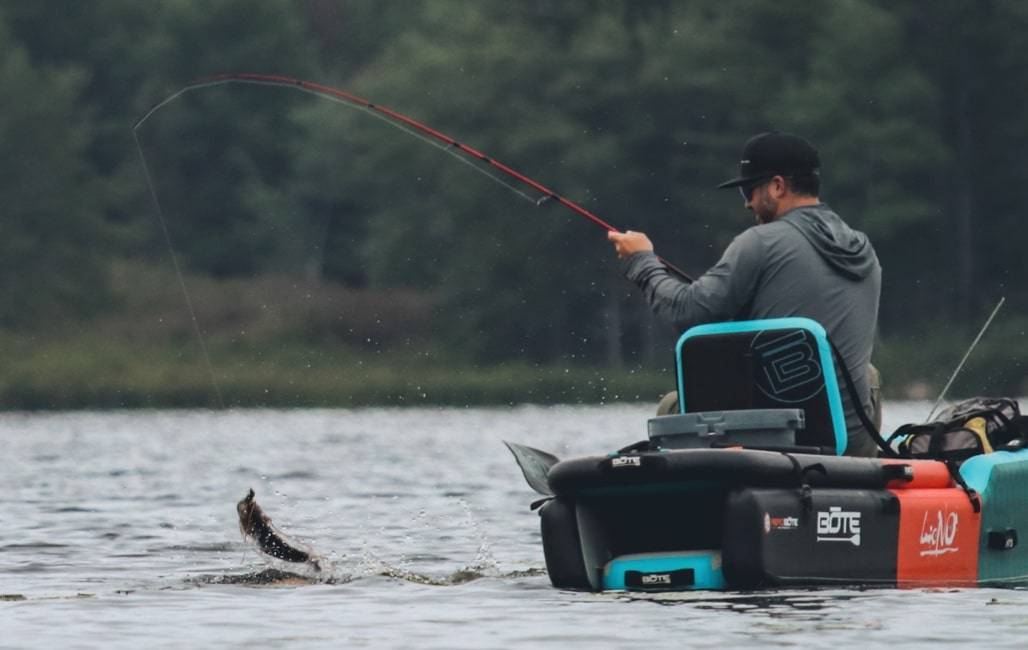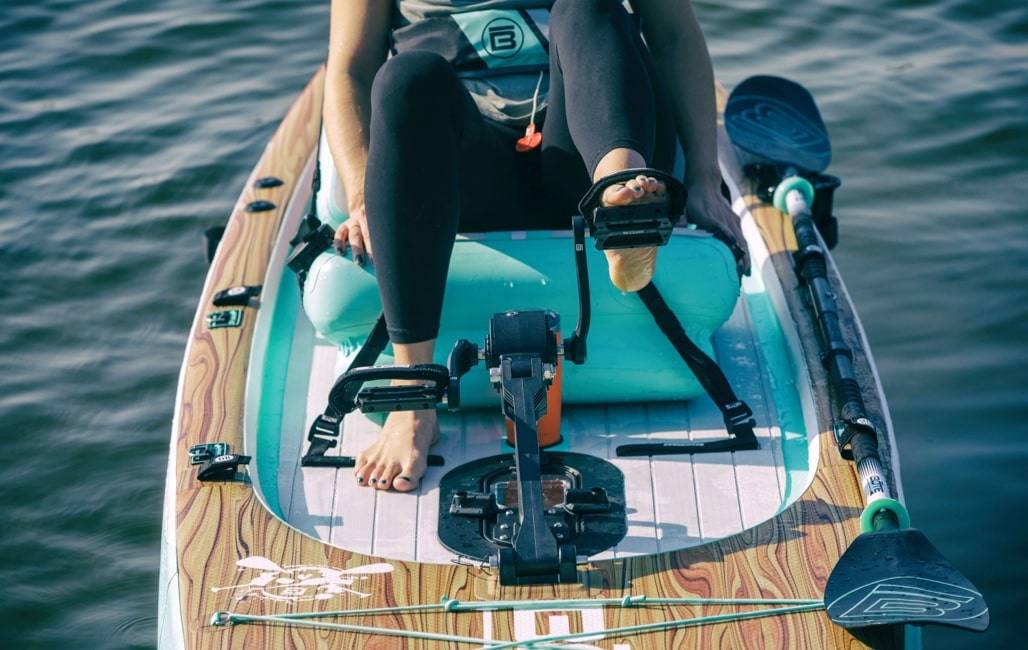 THEY BRING THE SPEED
Exhausting less of your power so you can focus on the destination, pedal drive kayaks take you farther, faster. Overall, pedal-drivers are more efficient on the water, covering significant ground with its rotating propeller. In fact, one full rotation of the pedals will spin the propeller 10 full rotations in the water. Talk about covering some ground (or rather, water).
OUR TAKE ON PEDAL DRIVE KAYAKS
Let's talk about the system that makes this all possible. BOTE developed its very own APEX Pedal Drive & Rudder System (APEX•PD). The APEX•PD is an easy to install and even easier to use pedal drive, offering no-touch transition between going forward and reverse, an ambidextrous and intuitive rudder steering handle for seamless control, and a spring-loaded kick-up rudder so it can dodge debris, rocks, and other things that could damage it.
Combining the movements of pedaling with your feet and steering with your hand, the APEX•PD provides a super-tight turning radius of your kayak, and a 10:1 propeller-to-pedal rotation for optimal speed.
Learn more about the APEX•PD in our Journal, APEX Pedal Drive: An In-Depth Look.

BEST PEDAL DRIVE KAYAK - LONO AERO 12′6″ INFLATABLE KAYAK
When portability meets packability meets versatility, you get the LONO Aero 12′6″ Inflatable Kayak with APEX•PD. Store it in the smallest of spaces, take it virtually anywhere, quickly inflate and pop on the pedal drive, and you're in business. If you're in the business of having fishing extravaganzas, that is.
Better yet, the APEX•PD also comes with a convenient storage bag so you can keep all your gear and BOTE accessories in one place until you're on the move.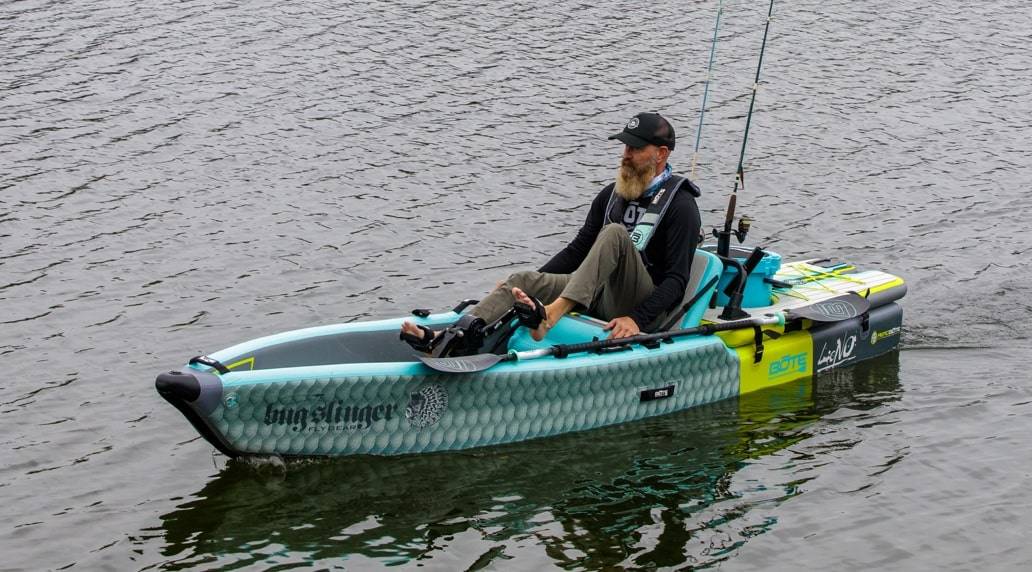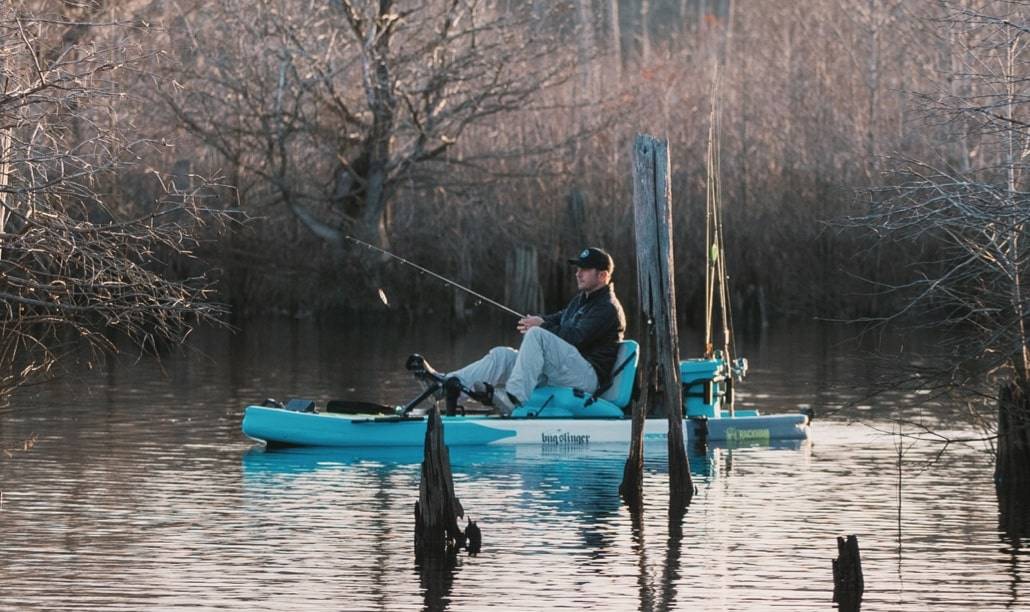 BEST PEDAL DRIVE KAYAK/SUP HYBRID - RACKHAM 12′4″ INFLATABLE PADDLE BOARD
Looking for something that straddles the line between two worlds? The Rackham Aero 12′4″ Inflatable Paddle Board is, at its core, a SUP/kayak hybrid. Meaning you can stand up paddle on the Rackham, or pop on an Aero SUP Paddle Seat for a sit-on-top paddle kayak. But why stop the versatility there? This expandable platform can turn from paddle-driven kayak to pedal-driven kayak by adding the APEX•PD. Is there such a thing as a tri-brid? We think we just made it.