The Darkroom Revival
We used to refer to the Darkroom as a program. A space dedicated to prototyping, shaping, and testing badass BOTE products. A haven for the creative and mildly unhinged. But over time, the Darkroom has evolved.
It's more than a space, and it's sure as hell more than a program. It's a concept that has outgrown its original purpose and has broken the boundaries of its walls. In fact, it's been in a bit of a purgatory ever since BOTE moved its original Fort Walton Beach headquarters. Still, even in limbo, the Darkroom exists thanks to our passion for leading the SUP pack in quality, innovative, and downright stylish products.
It's time to pay homage to the Darkroom and its epic revival.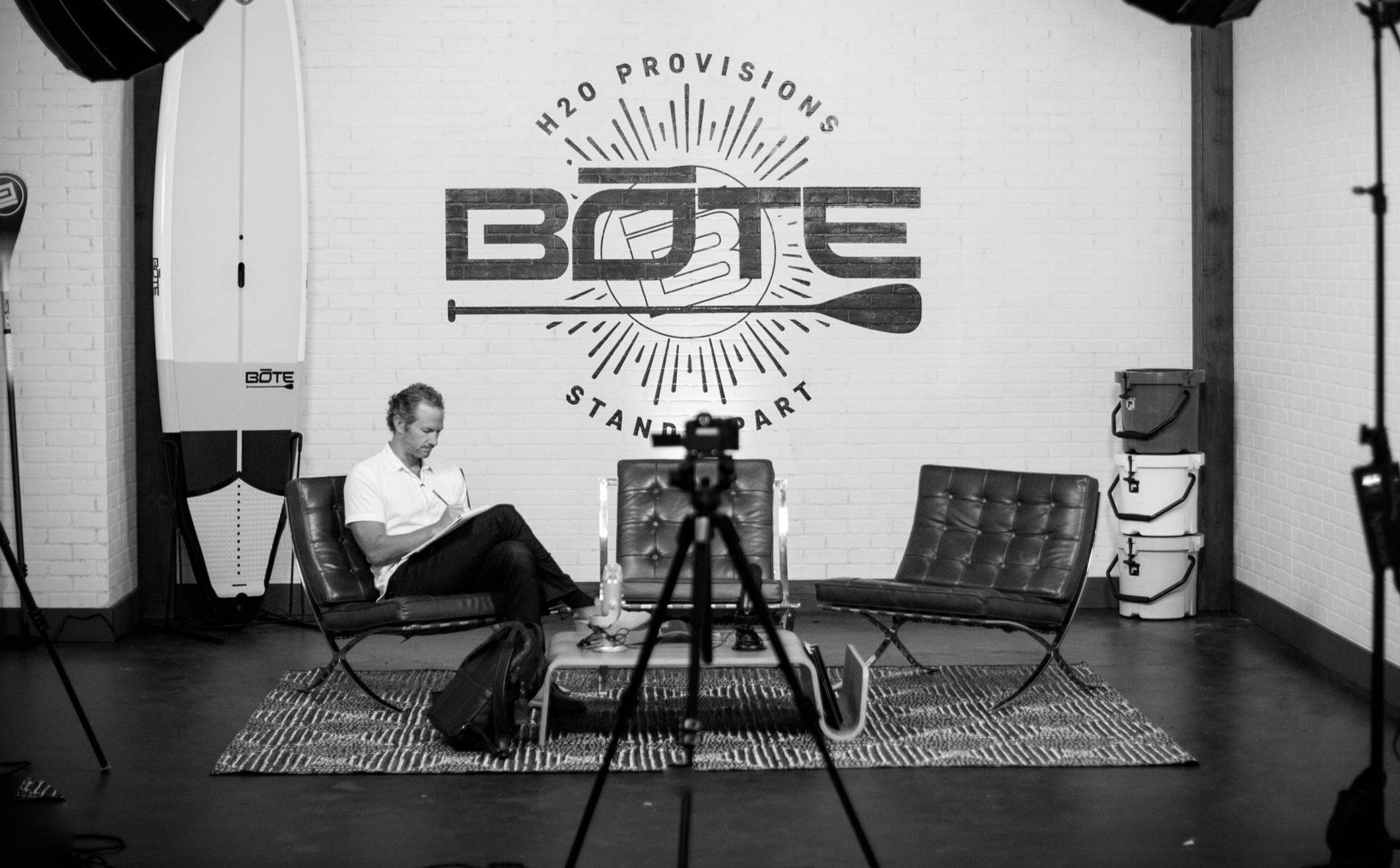 Going back to the beginning, the original Darkroom resided inside the primary BOTE hub in Fort Walton Beach, Florida. It was a shared space housing a retail store, a distribution center, an office that made BOTE CEO Corey Cooper look like a caged animal, and the Darkroom.
It was a super unique space. Imagine walking into the retail store to inquire about the new Dock Hangout to find Corey and Darkroom Director, Pete Buzzelli, shaping a new SUP board right before your eyes. The BOTE crew referred to it as a living studio, where the heart, the head, and the soul of the BOTE brand coexisted in creative harmony.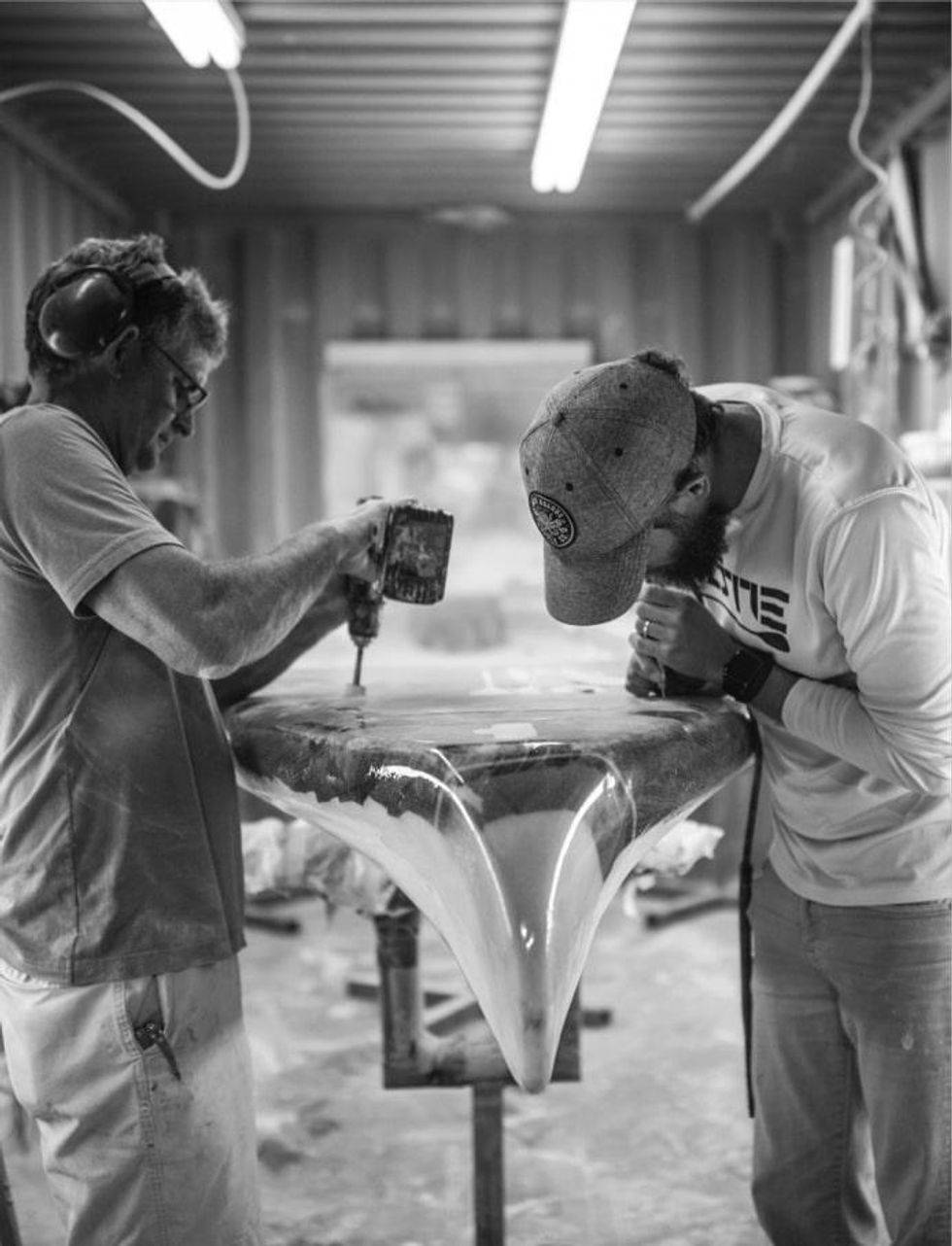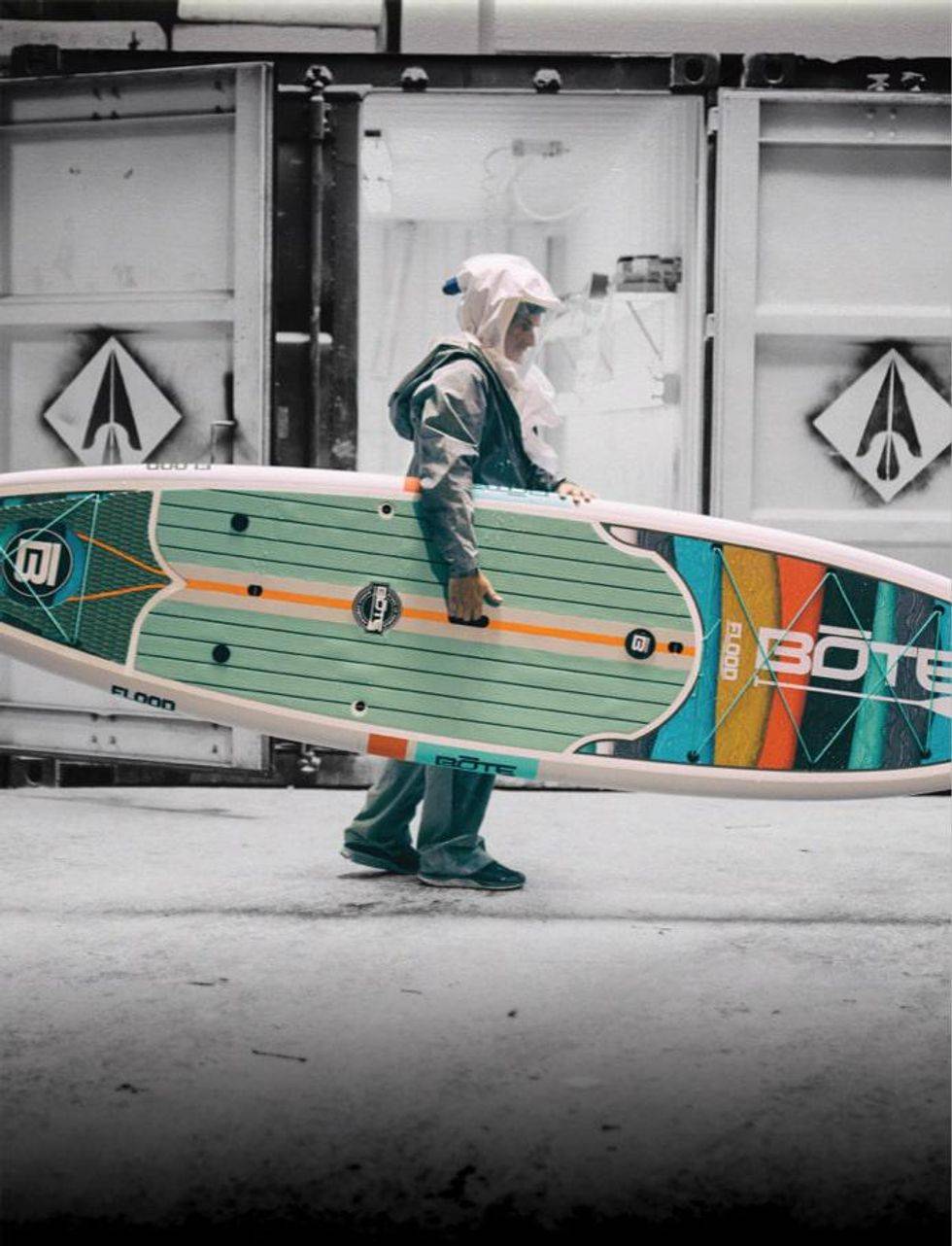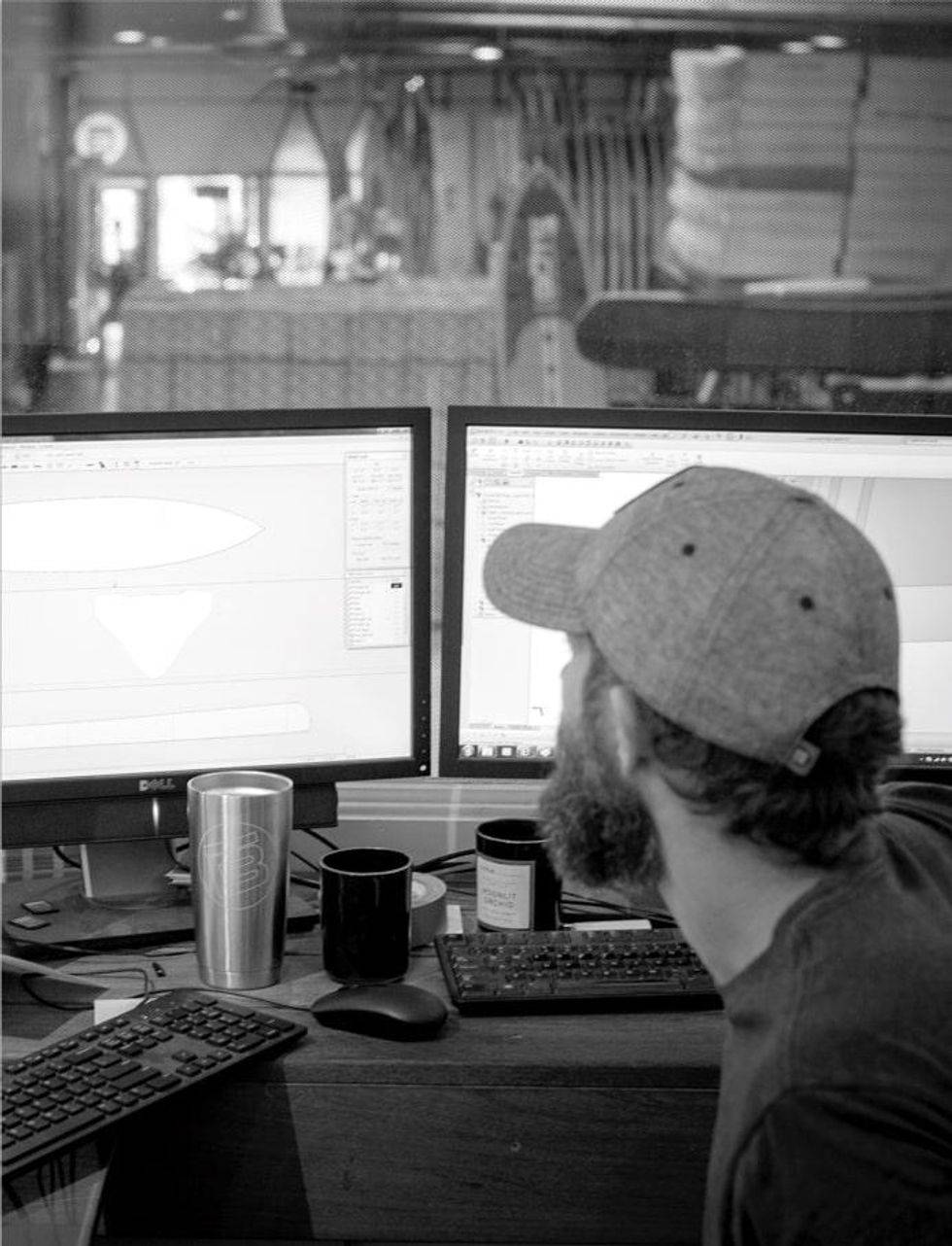 Over time, we realized the Darkroom was more than a prototyping and production program that ensured we remained at the forefront of innovation in the SUP industry. Our customers loved seeing the research and ingenuity we put into our concepts. They trust in us because they know we have this experimental playground for our product developers to try and fail until they try and succeed. But we needed a solution to properly showcase the Darkroom in all its glory. As #BOTENation grew, so did the need for space, and for the past couple of years, Corey and his team have been on the hunt for the perfect Darkroom redux.
No one could have guessed that after years of looking, it was right next door the whole time.
It just so happens that right next to the former BOTE headquarters in Fort Walton Beach was a Jeep rental facility turned boatyard—turned repossessed boatyard, after the tenants failed to pay the lease. From the outside, the space looked like it'd been through a war. But, thanks to a little creative vision, the inside was perfect for what Corey and his team were looking to create. So after clearing out the junk (and a few squatters), the BOTE team got to work creating a space that could shape the future of BOTE products.
More than a Darkroom, this 8,000 sq ft industrial facility is broken down into four specific areas, each with its unique purpose.
WHERE THE MAGIC HAPPENS - THE DARKROOM ITSELF
The core of this revival is the Darkroom itself, going through somewhat of a facelift. It's where all the cool stuff happens. The prototyping. The shaping. The 4-axis CNC mill. The 3D Plastic Printers. It was no question that the Darkroom itself has to look as badass as what comes out of it.
Paying tribute to its name, this area is black. Using black shipping containers to create individual spaces for shaping and prototyping, we also took black metal and ran it right up the walls to the ceiling. We like to think it puts us in a headspace where there's nothing between you and your creation. AKA, the ultimate thinktank. And when the Darkroom delivers, boy does it deliver.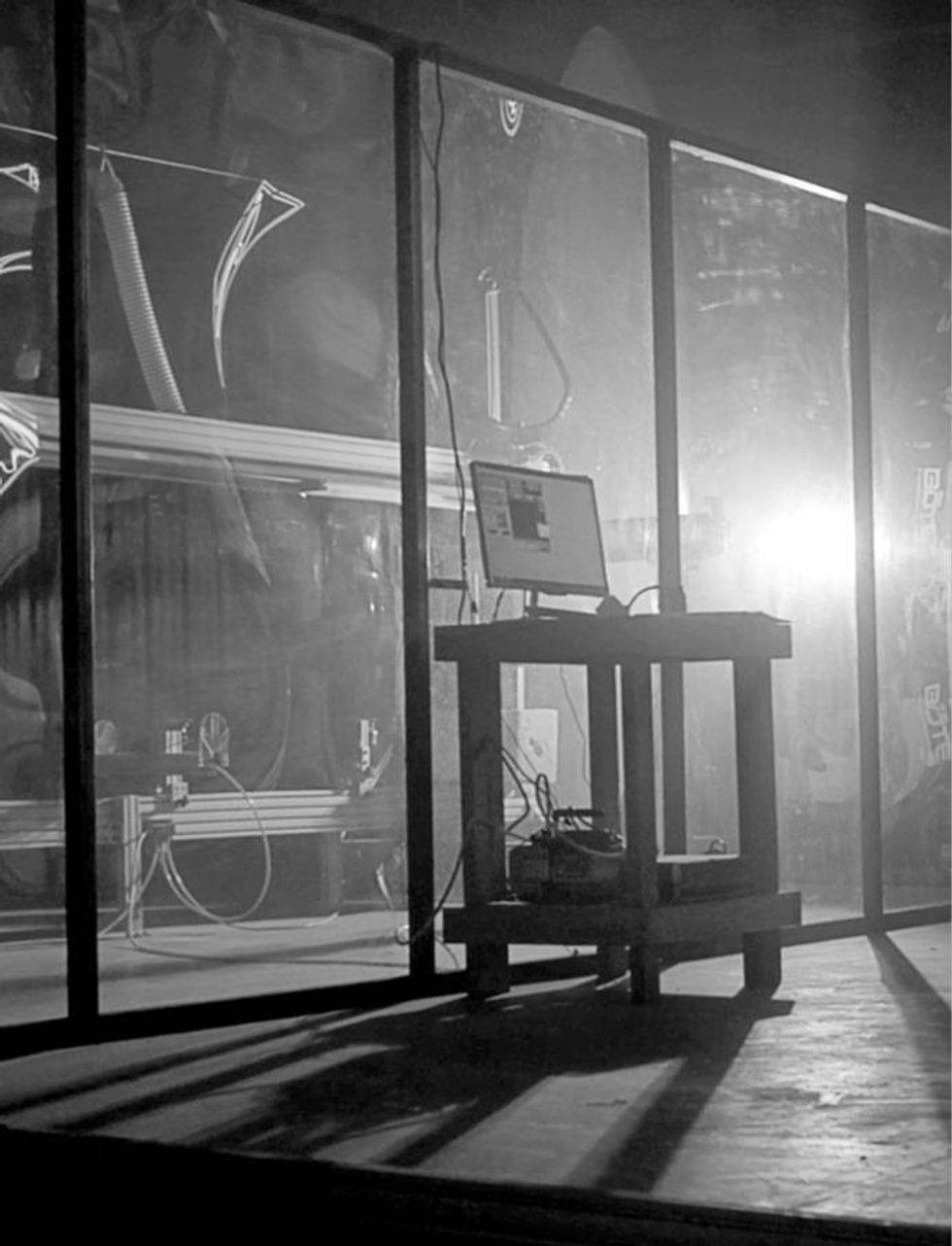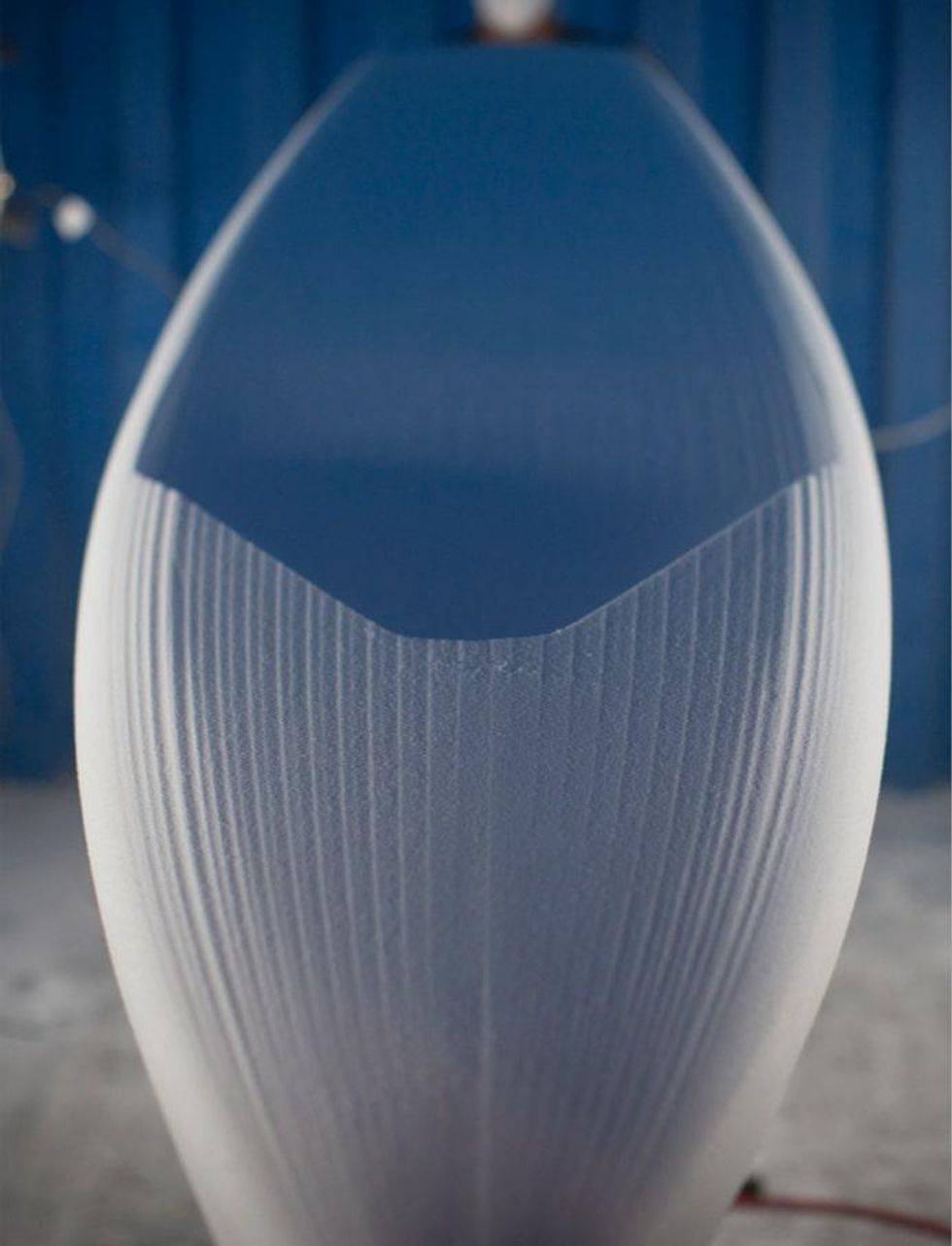 A NEW MEANING TO AN INDOOR POOL
When we create something new or enhance a former SUP board, we get stoked. Like, we can't wait to share it with the world, and we're pulling it from the Darkroom to the beach before the paint dries. But we can't depend on perfect weather conditions, and we certainly won't prolong the announcement of our latest and greatest stuff because of a rainy day. It only makes sense a water sports company should have a pool readily available to showcase new products.
So we built one.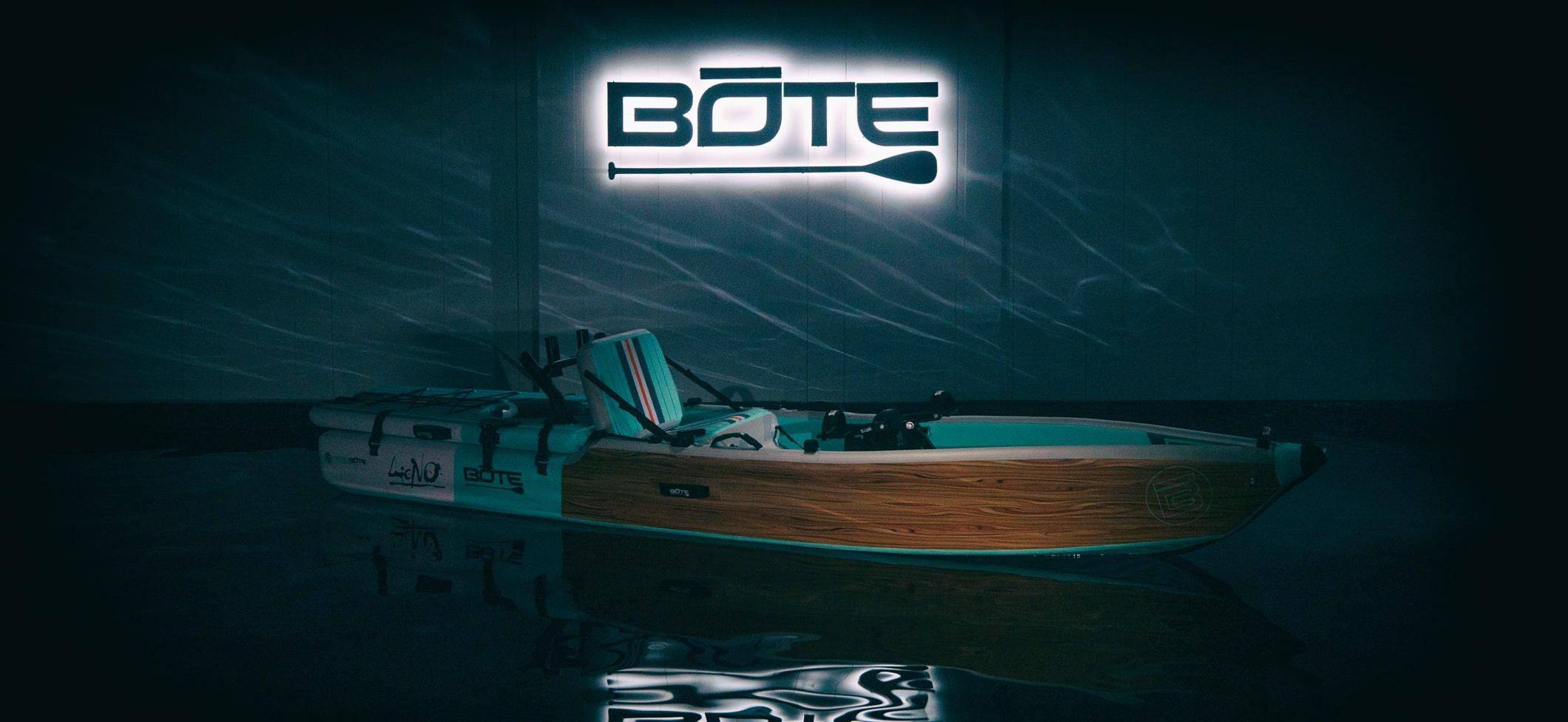 Our indoor pool acts as a studio to showcase new and existing SUP boards and accessories in a controlled environment. It's a little over two feet deep, giving us grace (we hope) to maneuver around the board and show you everything from the basic paddle stroke to how to swap the APEX•PD in and out of your LONO. For us, creating this pool was like connecting the missing link in our process. Sure, going from Darkroom to showroom works great, but Darkroom to pool tutorial brings an element of product knowledge if you can't make it into one of our retail stores.
Stay tuned for lots of how-to's that will both educate and entertain you at the same time.
While not a retail store (we have those, just check out our Store Locator), our Darkroom revival includes a retail showcase space. Which is pretty much a fancy way to say we have all the stuff right there: every SUP board and every accessory on display and easily accessible.
You may be wondering why that's such a big deal. At BOTE, we believe in being proactive with our customers, and this showcase helps us do just that. When we notice a theme come up about something, such as using our Inflatable Belt PFD, we just pop into the Darkroom, grab the PFD from the showcase wall, and go live on social media. We can't promise we'll be clean-shaven, but we can promise an honest, unrehearsed demonstration that will live forever on the web.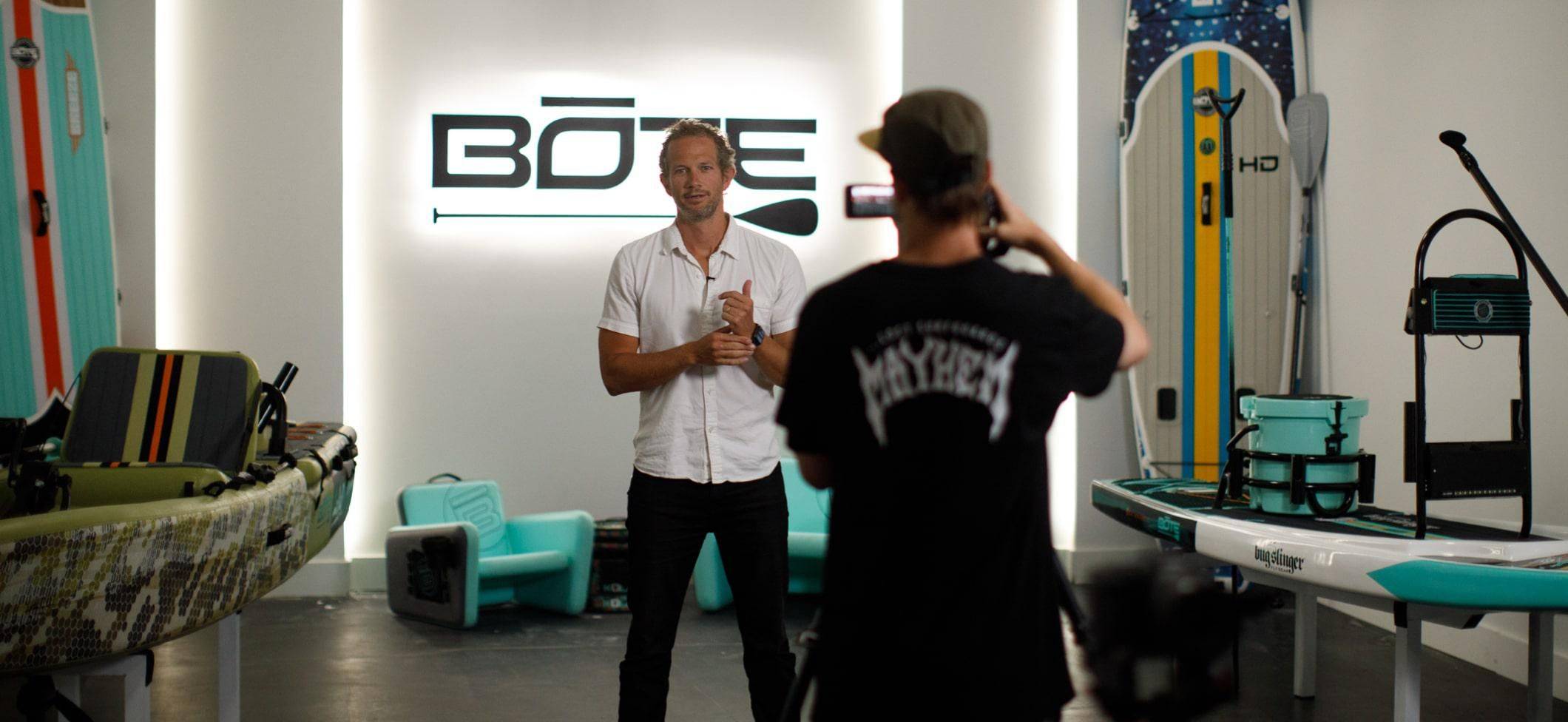 THE ULTIMATE INTERVIEW AND DEMO SPACE
Started during the COVID-19 pandemic, the BOTE Beneath the Surface podcast has been going strong for over a year now. Co-hosted by Corey Cooper, BOTE CEO, and Sean Murphy, BOTE Director of Photography, you get to listen in on the stories that created the BOTE lifestyle.
With an ever-growing following, the BOTE team wanted to take the step up from interviewing at Corey's desk to become a more professional and (kind of) recording-friendly space. The Darkroom facility was a perfect fit. With two spaces to do product walkthroughs, podcast recordings, and overall hanging out, this interview space is ready to get some miles logged.

Some call it a Hollywood set built in a Fort Walton Beach neighborhood. Some call it a getaway space from things that are stressing them out. We just call it the Darkroom—an endless ceiling of innovation.
Get all the details on the Darkroom revival in our Beneath the Surface podcast.