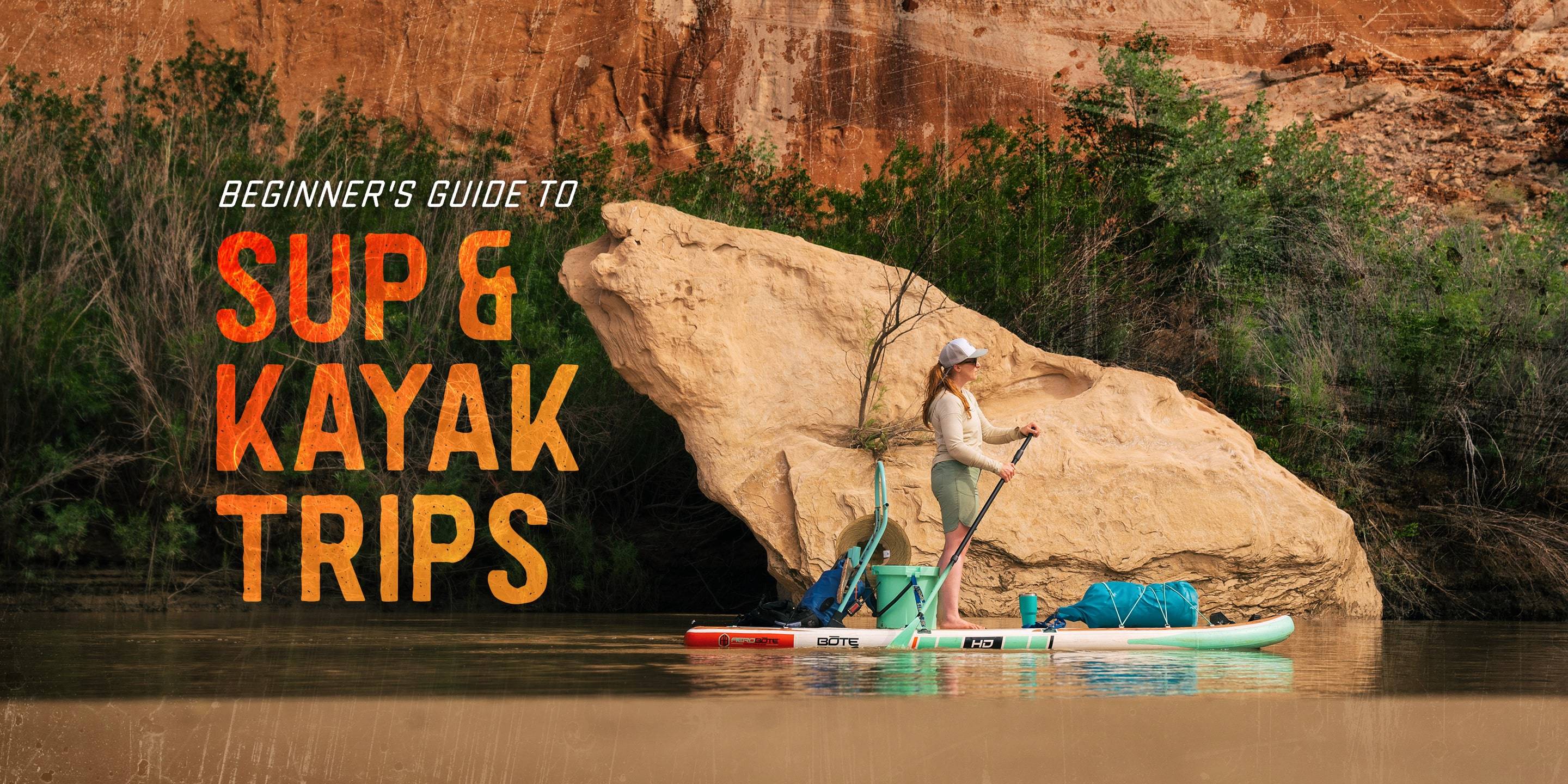 Beginner's Guide to SUP & Kayak Trips
If going off the grid for a couple of days to enjoy the great outdoors sounds equally exciting and daunting, you've come to the right place.
At BOTE, we firmly believe getting outside isn't just good for the soul; it's essential. But the first multi-day or overnight trip can seem slightly overwhelming and for good reason. It's easy enough to pack up everything you could possibly need for an overnight SUP/kayak trip, but it's a different story when it's time to load those items onto your SUP or kayak and lug it back and forth from your campsite.
An overnight SUP or kayak trip requires a bit more planning and gear than your average day on the water, but it's totally worth the effort to make it happen. Here are our top tips for beginners looking to plan their first SUP/kayak trip.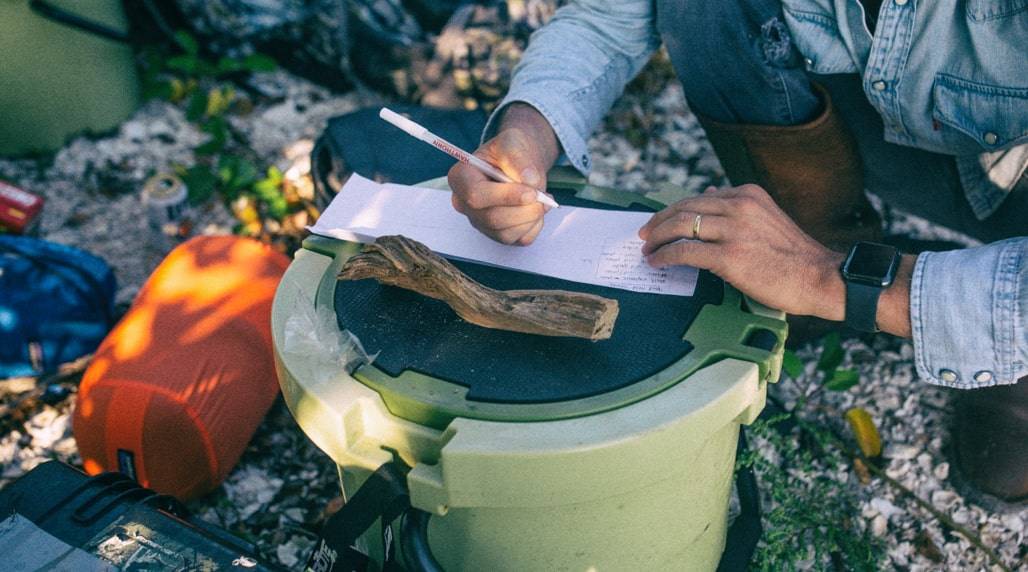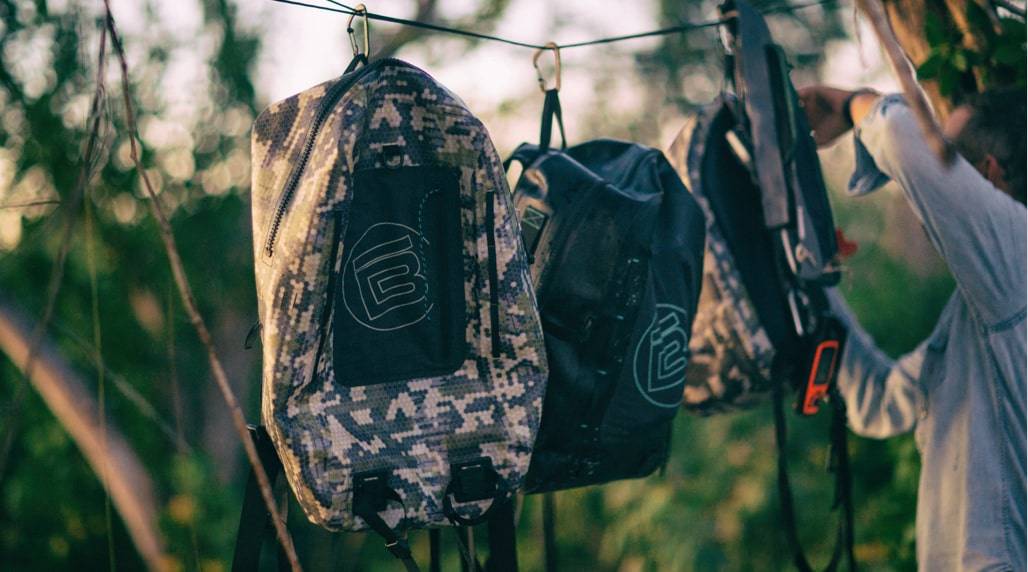 A multi-day expedition isn't recommended for first-timers, largely because it's nearly impossible to anticipate all the elements. Start small with an overnight trip or full day, sun up to sun down excursion, to get a feel for the waterways and surrounding area. Even better, a test paddle before your official trip—one where you've packed down all of your gear and visited a few stops—will give you a feel for what to expect and the time to make adjustments.
Don't worry. An overnight trip can still offer up to two full days of paddling without the added stress of planning for multiple campsites and large meals to fuel up you and your crew.
We all have *that* friend who can't help but research the destination in painstaking detail. Those planning and research skills come in handy for first-time—and every time—SUP/kayak trips. Because going with the flow and seeing what happens can be fun, but it can also cause a lot of headaches when the nearest convenience store or gear shop is miles from your campsite.
Channel that Big Planner Energy and get to planning now so you won't regret it later. From planning your route and your stops to considering climate and campsite amenities (if any), there are tons of details to consider upfront to ensure you're properly prepared for your trip.
Is this place well-traveled or remote? Do they allow camping or have other lodging stops along the route? Do you need reservations?

How long is the full trip? How many miles a day will you paddle? Is it a loop, or do you need transportation from point A to point B?

What type of climate is it? Will you need both warm and cool weather gear? Will there be bugs?

Consider your type of sleeping gear. If you're using hammocks, will there be enough trees for everyone? Are the campsites big enough for a tent?
To get an idea of what you may need to bring with you, check out KOA's Ultimate Camping Packing Checklist.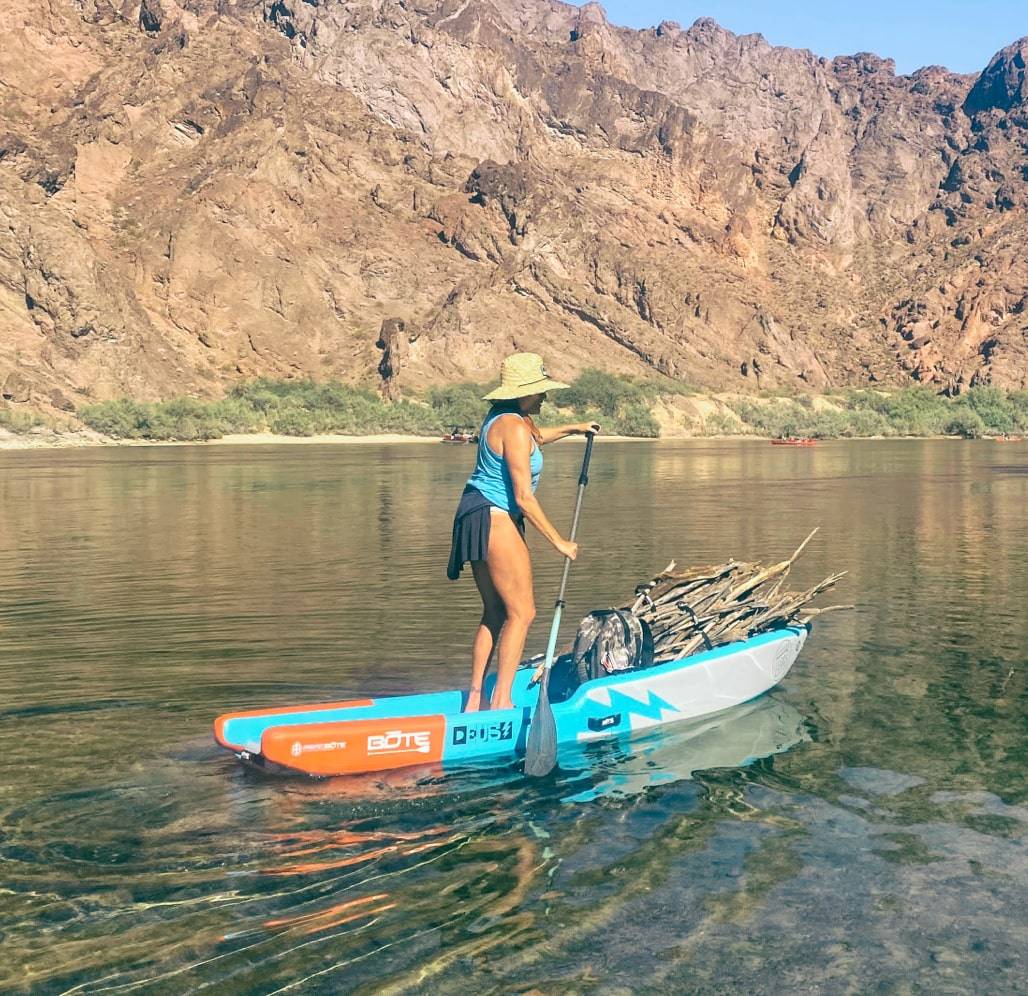 While it's always advisable to travel light, the local pros are your best resource for knowing what's essential for your journey and destination. Local outfitters and guides are a wealth of knowledge and typically offer the exact items you need for your trip for rent or purchase. For most first-timers, you'll want to rent at least some of the items for the trip to ensure you're happy with the quality of the gear before you make a long-term purchase.
Further, local guides, outfitters, and park rangers can offer recommended routes and stops for your group size and experience level. Many outfitters provide shuttle service, so you don't have to consider transportation to and from the access points.
Water and weather are everything when it comes to SUP/kayak trips. While it's not always possible to plan outdoor adventures in perfect weather, it's always possible to prepare for a variety of conditions by planning in advance.
Water conditions are equally important—are you up against tides, portages, or other potential hazards? For managed waterways, keep in mind scheduled release times to ensure your schedule aligns with when the water is flowing, and you're on the right side of the dam to start the day.
Sure, it sounds idyllic to catch and cook or hunt and forage for every meal, then wash it down with fresh-from-the-earth spring water, but that's not always realistic. A cooking kit, water purification system, and temperature-stable packaged foods are absolutely essential for any trip. Plus, for saltwater-based adventures, add at least a gallon of purified water to that list—more for longer expeditions and extreme heat.
Consider all the meals you'll need to cover while you're on your trip, plus calorie-rich snacks to keep you full on the water. But remember to keep it all simple and small—you don't want bulky food packaging to weigh you down or a heavy meal before getting back on the water.
It's easy to grab the essentials you'd use for a short excursion and think that's enough, but we recommend going beyond the usual PFD and coiled leash staples. Consider bringing items like a repair kit (if you're on an inflatable), a hand pump, a whistle, a first aid kit, sunscreen, and bug spray. We like to pack all the essentials into a waterproof kit, like a highwater pack, so we know exactly where to find everything when the moment calls for it.
PSA: Take care of all your gear, so it doesn't default in uncharted territory. In the case of inflatables, check out our journal on How to Care for your Aero.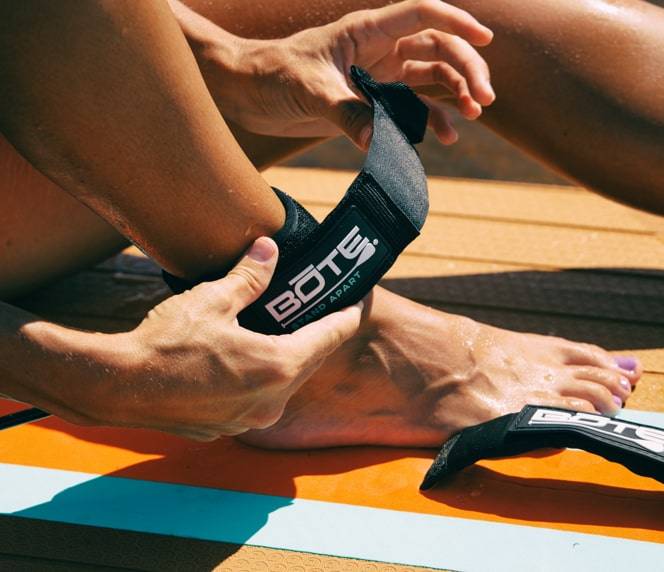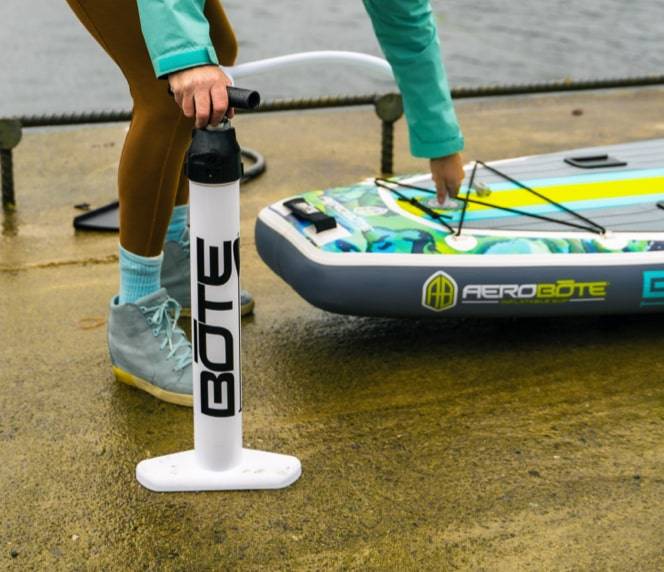 Always leave a detailed plan of your trip with one or more people not attending the journey, including route, stops, and dates. You never want someone to need it, but you always want someone to have it in case of emergency.
Understanding cell phone coverage along the route—including driving, plus on and off the water—will help manage expectations. Being without service is not the end of the world and often a nice reprieve, but it's good to know when and where you'll be out of cell phone service and how far you need to travel before you gain it again. If your trip takes you somewhere remote for an extended period (more than a few days), consider investing in a satellite phone in case of an emergency.