Meet the

FLOOD Aero

Inflatable Paddle Board
It's sleek. It's sturdy. It's the Flood Aero Inflatable Paddle Board. Made for the adventurer who's looking for a quality board that won't slow you down, the Flood Aero is convenient to store, easy to carry and even easier to paddle. It's an all around recreational paddle board, perfect for leisurely paddling, catching some small waves, and SUP fitness, thanks to its stable platform.
Ultimate All-Around
At 11′ long and with a weight capacity of up to 275 lbs., the Flood Aero Inflatable Paddle Board delivers on performance, versatility, and portability. Designed with our extremely tough AeroBOTE Technology and a flat bottom and entry rocker nose for added stability, this inflatable SUP was built to explore nearly every body of water. Dial it up with compatible accessories or keep it simple with the included adjustable paddle. And when you're done? Pack it up into the provided waterproof Aero Bag and toss it in your trunk, then onto the next adventure.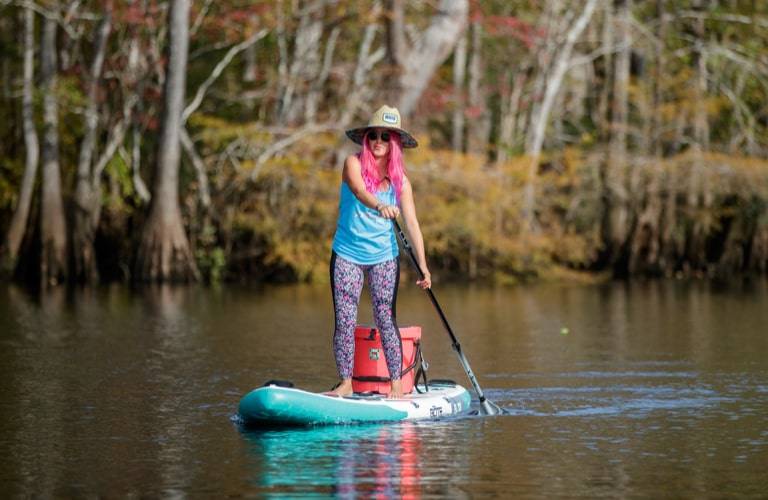 Sleek + Sturdy
It's the smallest of our inflatable fleet, but it still boasts your favorite BOTE board features. With the uniqueness of a flat bottom for increased stability and an entry rocker nose to shed water - you'll navigate lakes, rivers and the open ocean with ease on Flood Aero.
All-Around Family Favorite
Flood Aero is not only tough and stable - it's portability and light weight makes it manageable for every member of the family! Innovations like the entry rocker and flat bottom allow for agile and stable paddling whether you're a newbie to the SUP world or an experienced expeditionist.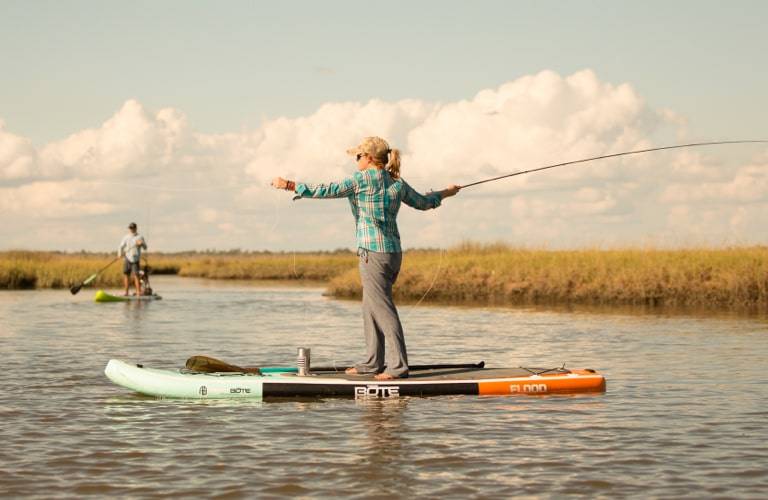 The Do-All Board
"The Flood Aero is my all-time favorite do-all board. It has so many applications and you can take it anywhere. Whether I'm rolling it up and throwing it on a plane to the tropics to chase bonefish or stashing it in my skiff to slip up on accessible reds, it does the trick every time."
– Lacey Kelly, BOTE Ambassador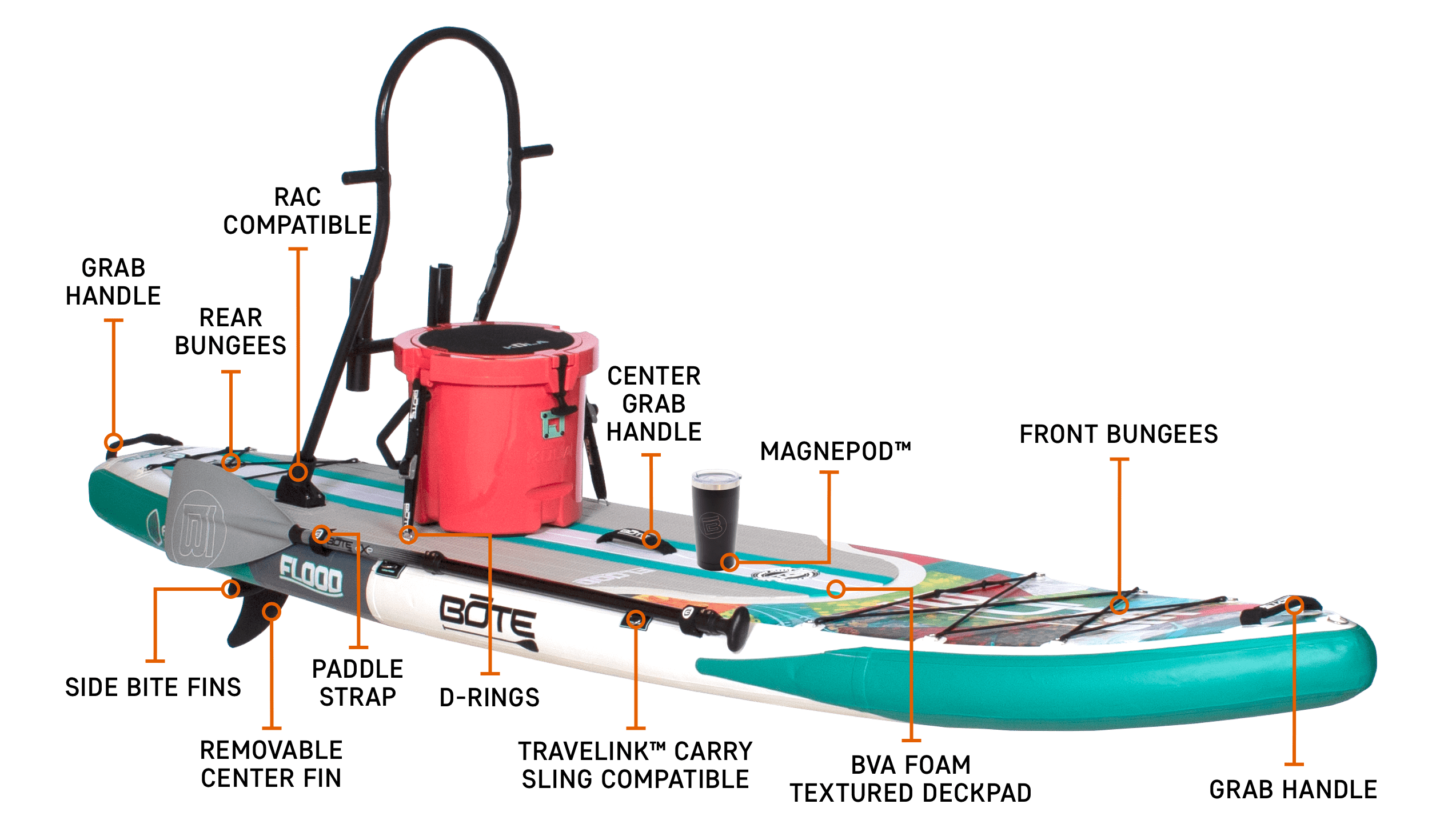 New Feature


magnepod™

Take advantage of our MAGNEPOD™ accessory lineup with BOTE's latest innovation, the MAGNEPOD™.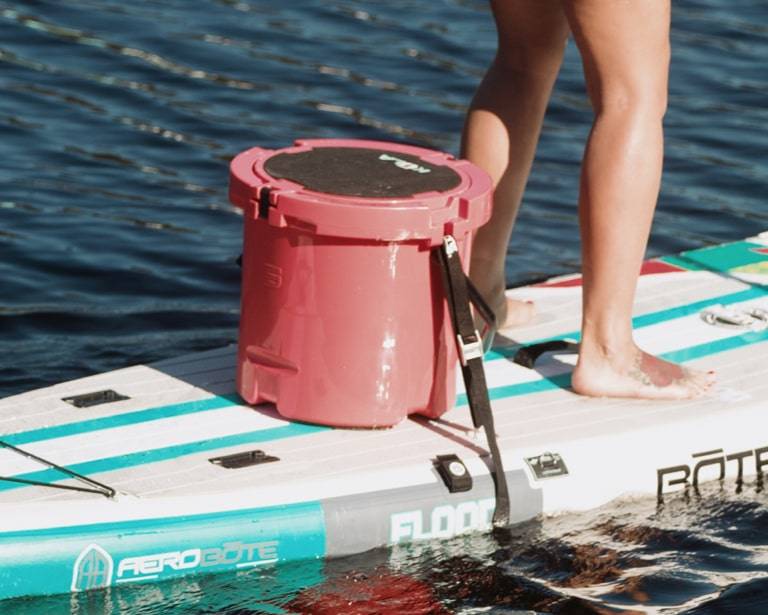 Cooler Tie-Down Points
Tie down points on the deck of the board, perfect for lashing down a cooler (or other gear).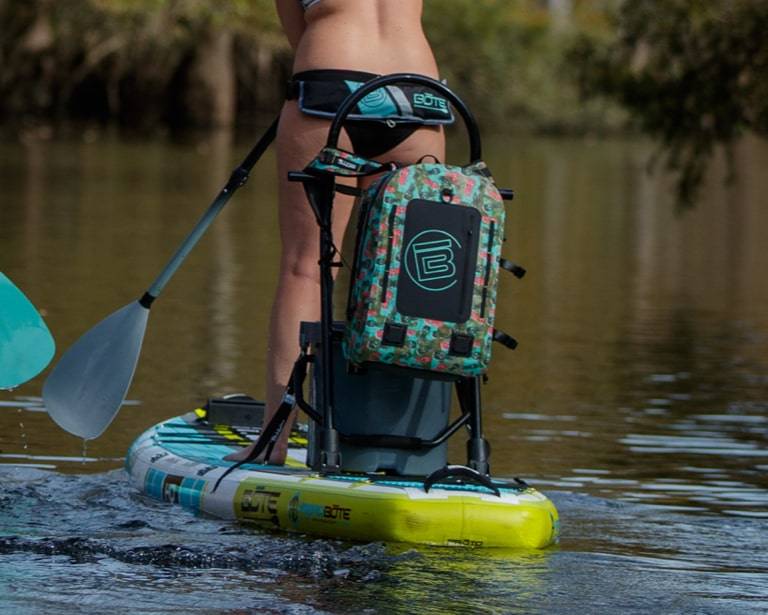 Rac Compatible
Rac mounting points compatible with all BOTE Rac accessories.
*Excludes Rocket Rac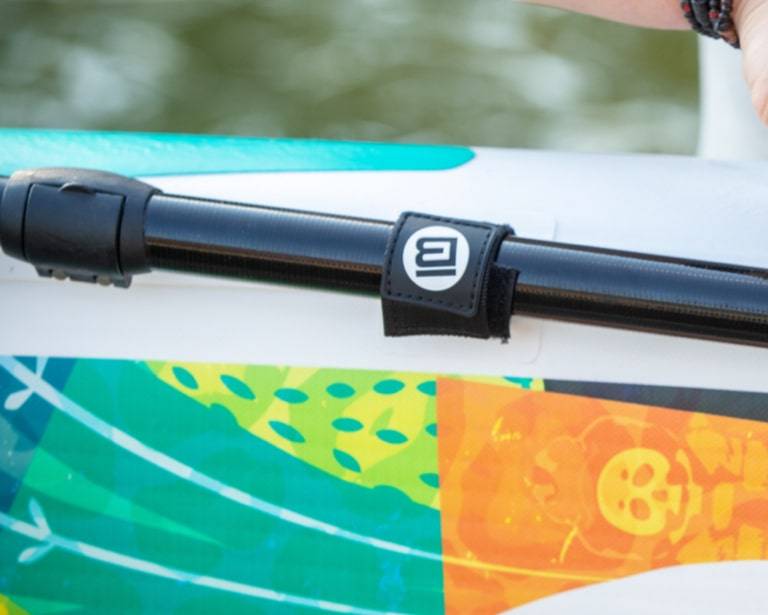 Velcro Paddle Straps
A paddle carrying system located on the rails of the board that allow for quick and easy storage of your paddle when not in use.
Travelink™ Compatible
Travelink™ SUP Carry System Compatible to transport your BOTE hands-free over long distances safely and ergonomically with ease.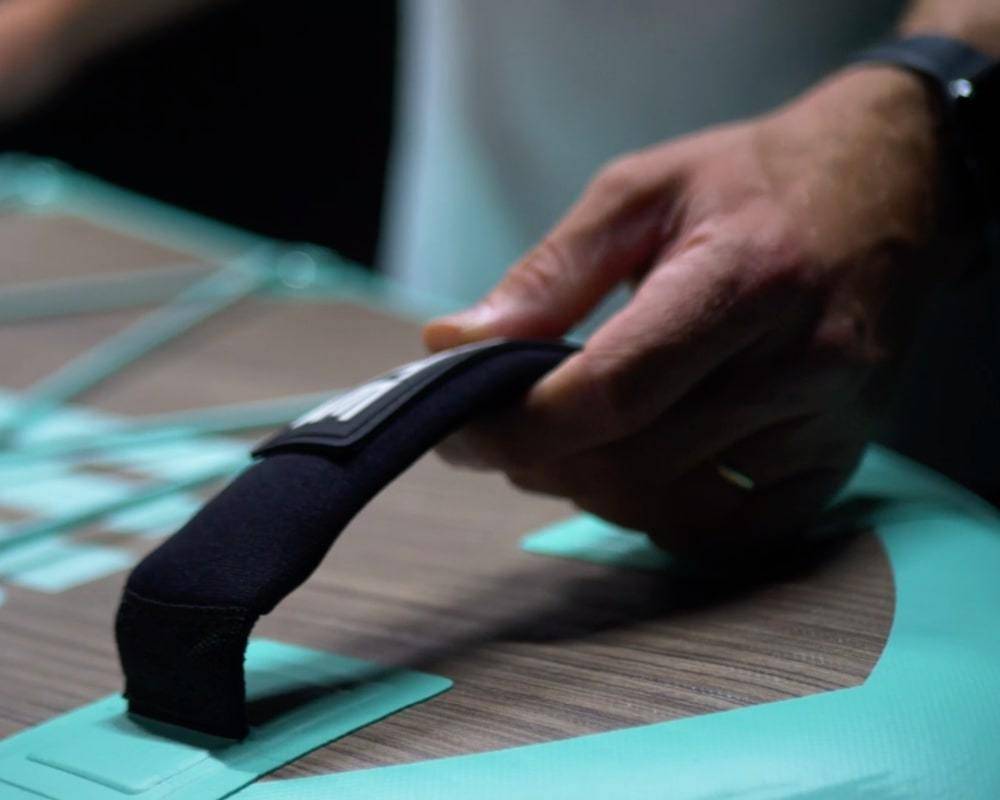 Grab Handles
Redesigned to be the most comfortable Grab Handle found on any paddlecraft. No more numb fingers or weak leverage while transporting your board.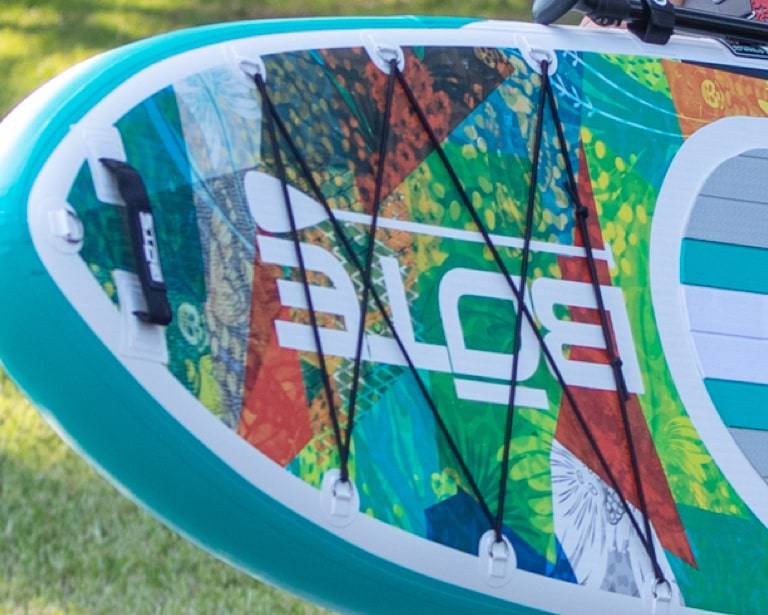 Front & Rear Bungees
Adjustable Bungee Straps on the front and rear provide quick and easy storage of extra gear and are available on all of our board and kayak models.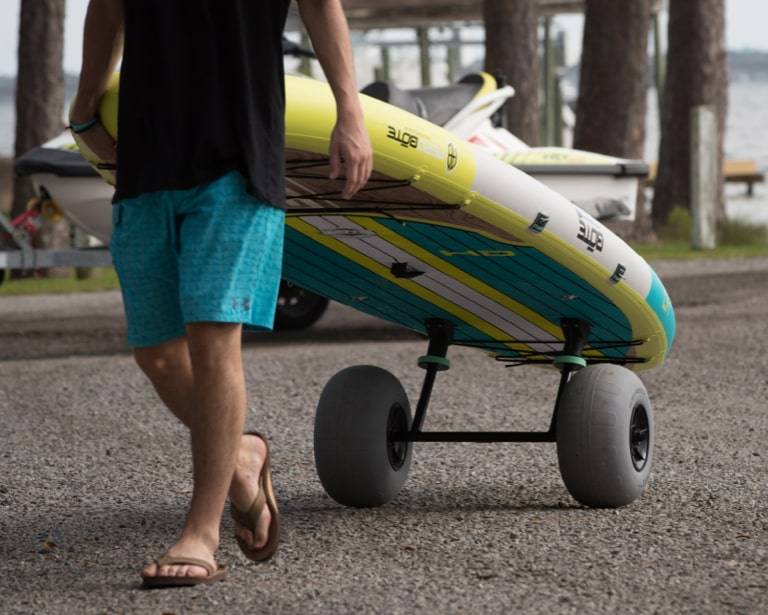 Wheel Rac Compatible
The Wheel Rac was designed to make transporting your BOTE and your gear easy and simple by rolling instead of carrying. Balloon tires allow you to glide over almost any terrain with minimal effort.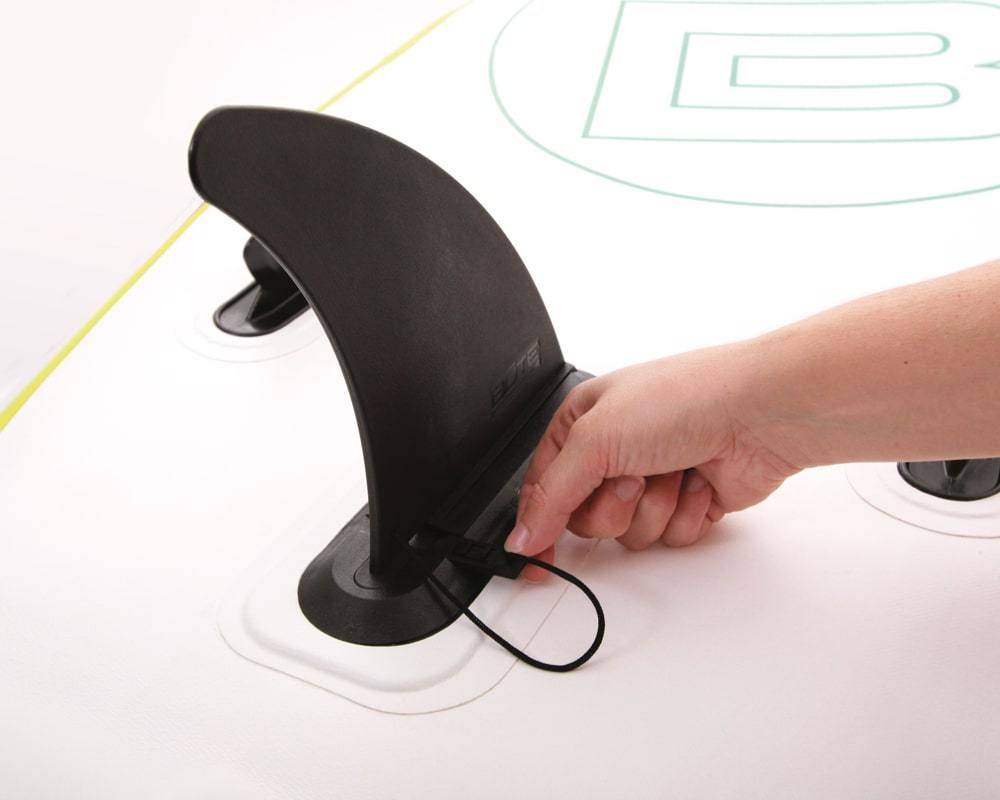 Detachable Aero Center Fin
A center fin that is removable with a tethered attachment pin to allow for ease of transport and storage.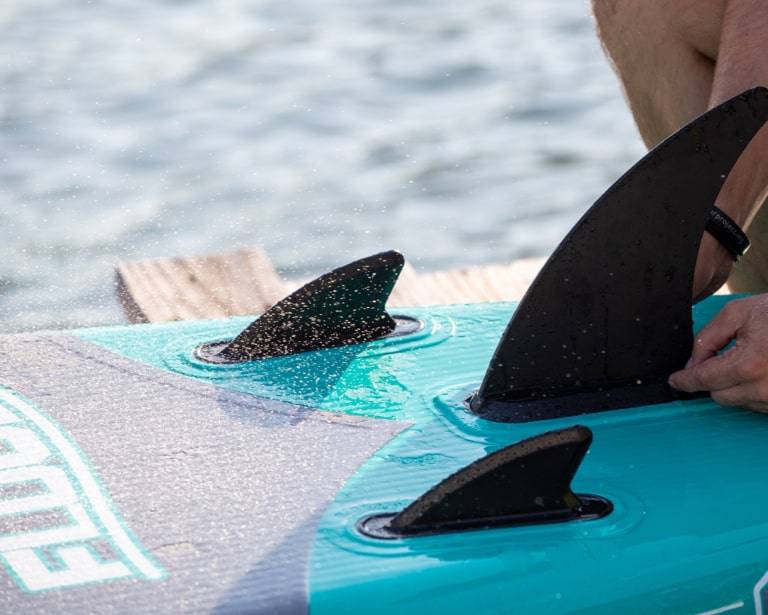 SIDE BITE FINS
These fins are molded into the hull for increased tracking.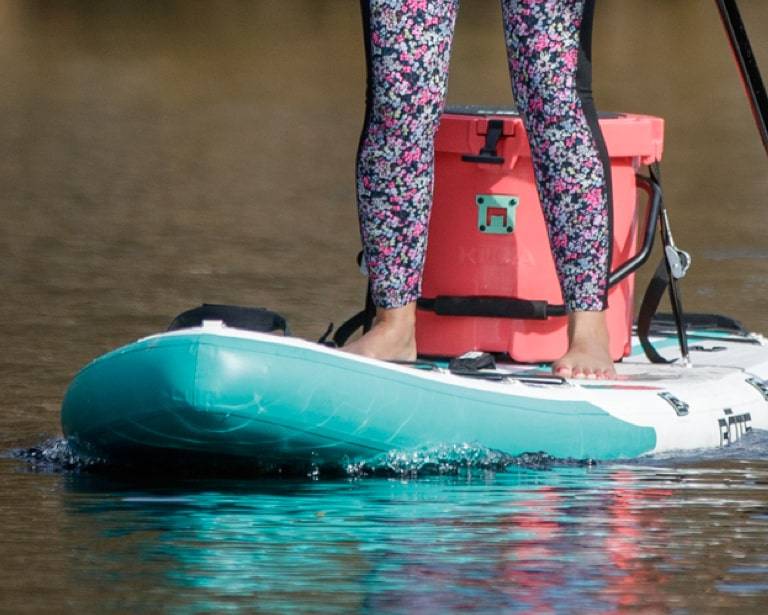 Entry Rocker
All inflatable boards have an entry rocker style hull. The entry rocker is designed to keep the board nose up and shed water.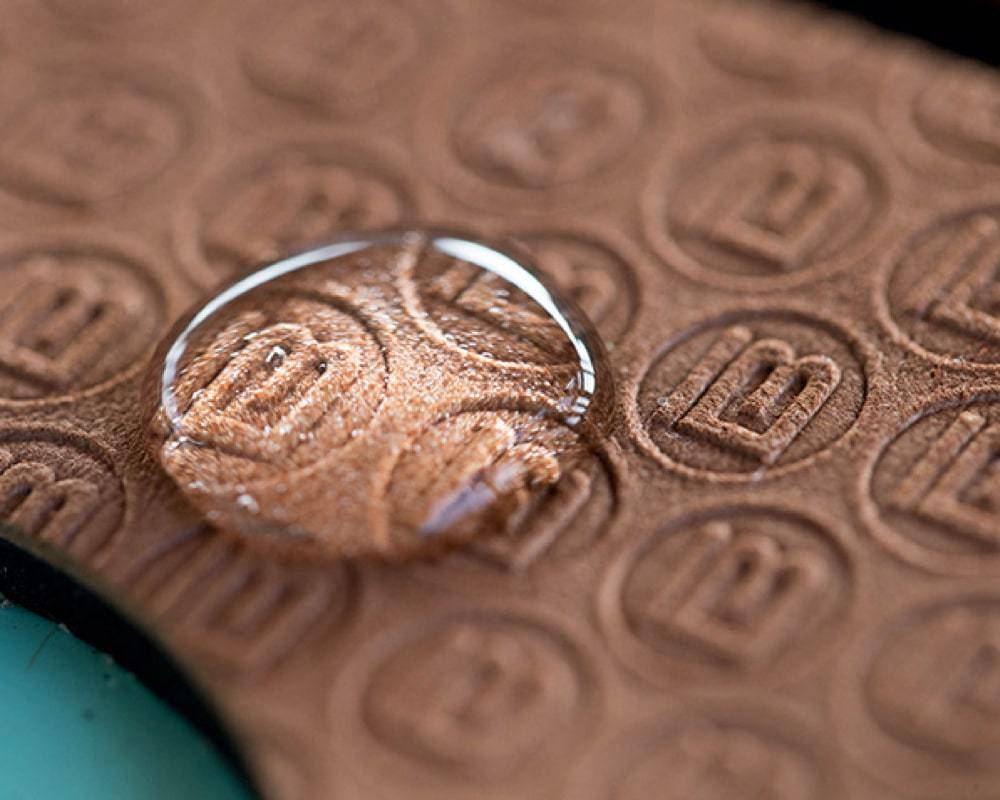 BVA Foam Deck Pad
The BVA multi-textured deck pad is heat sealed to shed water and provides plenty of cushion to reduce fatigue and anti-slip traction.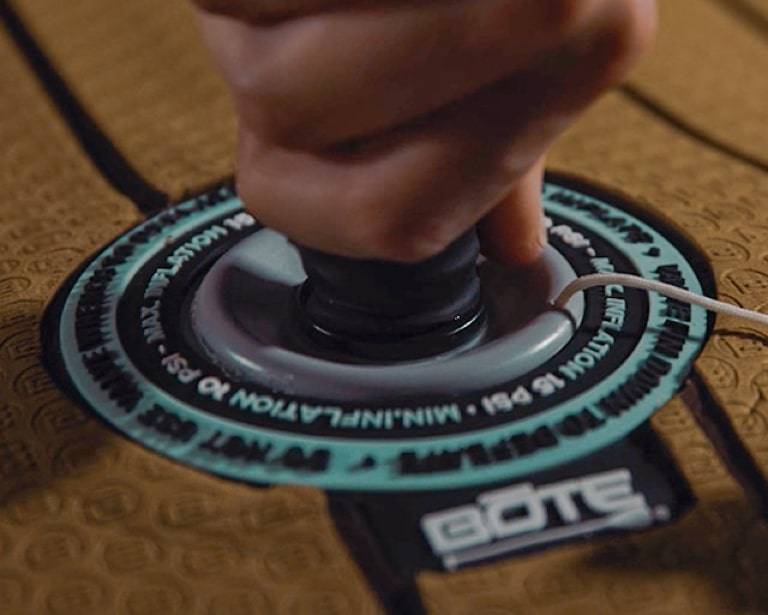 Made With AeroBOTE
Made out of military-grade single layer PVC, the hull of the breeze is durable and rigid once inflated.
Compare MODELS
Flood Gatorshell vs Flood Aero
COMPARE
Flood Gatorshell 10′6″
Flood Gatorshell 12′
Flood Aero 11′

Single Chamber
with Entry Rocker

Single Chamber
with Entry Rocker

Travelink™ Storage Points