Inflatable Stand Up Paddle Boards
Anything but Soft
Inflatable Stand Up Paddle Boards
Anything but Soft
The BOTE Inflatable Paddle Board Lineup
Take your adventures to roads less traveled with a best-in-class BOTE Inflatable Stand Up Paddle Board. Day-trippers and expeditioners alike will relish the portability combined with the nearly indestructible construction of our inflatable stand up paddle boards.
When it comes to inflatable stand up paddle boards, construction is everything. Often, the word inflatable is not synonymous with durability, but not at BOTE, where inflatable = Aero. Designed with highly durable and uniquely adaptable Aero Technology—we're talking military-grade PVC combined with composite drop-stitch fibers connecting the top and bottom layers for unparalleled durability—offered in AeroBOTE (double-layer PVC) and AeroULTRA (single-layer PVC for reduced weight), each BOTE Inflatable Stand Up Paddle Board is designed to go from rolled up in a provided travel bag to a rock-solid, rigid platform in a matter of minutes.
Take a deep dive into Aero Technology in our Journal, Buy 'Aero' not 'Inflatable': Why Aero Technology is Better.
Once inflated, our Aero SUPs are akin to any solid SUP when it comes to performance, offering best-in-class paddle-ability (think: highly stable and buoyant) and expandability (think: integrated attachment points for SUP accessories). Moreover, every BOTE inflatable stand up paddle board can fit anywhere a suitcase fits because they're designed for transportation as much as they are for high stakes adventures.
Let's explore the BOTE Inflatable Paddle Board Lineup to find which board is the perfect companion for your lifestyle.
WULF Aero 10′4″
What do you get when you distill a decade's worth of research and testing into one simple, easy-to-use package? The WULF Aero 10'4" Inflatable Paddle Board. The perfect entry-level inflatable stand up paddle board, the WULF Aero is designed with a wide deck for stability, super lightweight AeroULTRA Technology (single-layer PVC for reduced weight without compromising durability) for portability, and essential accessories like a coiled leash and travel bag. A beginner-friendly package at a wallet-friendly price, the WULF Aero Inflatable Paddle Board is the perfect voyage into the SUP space.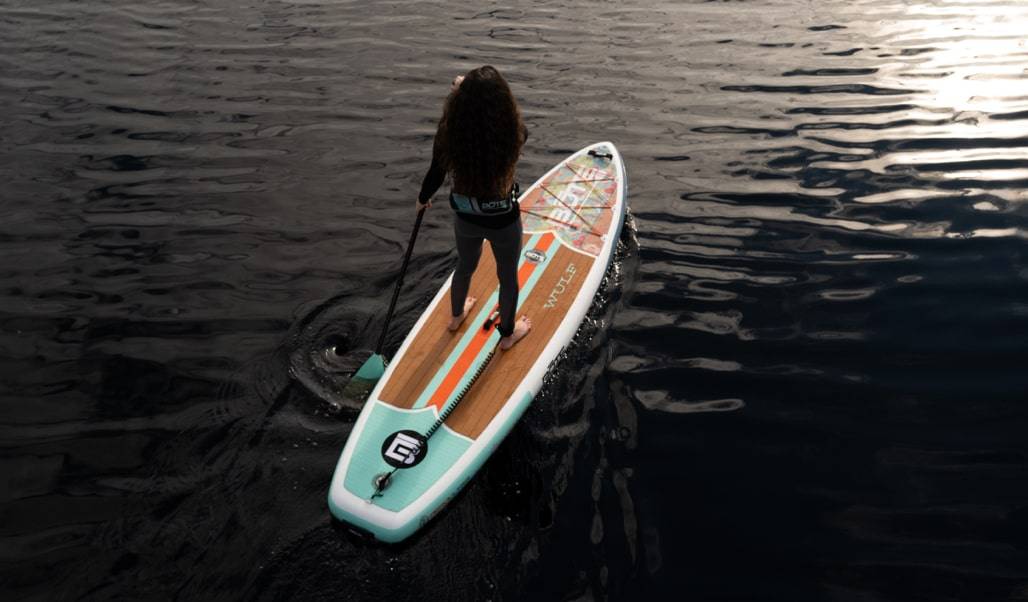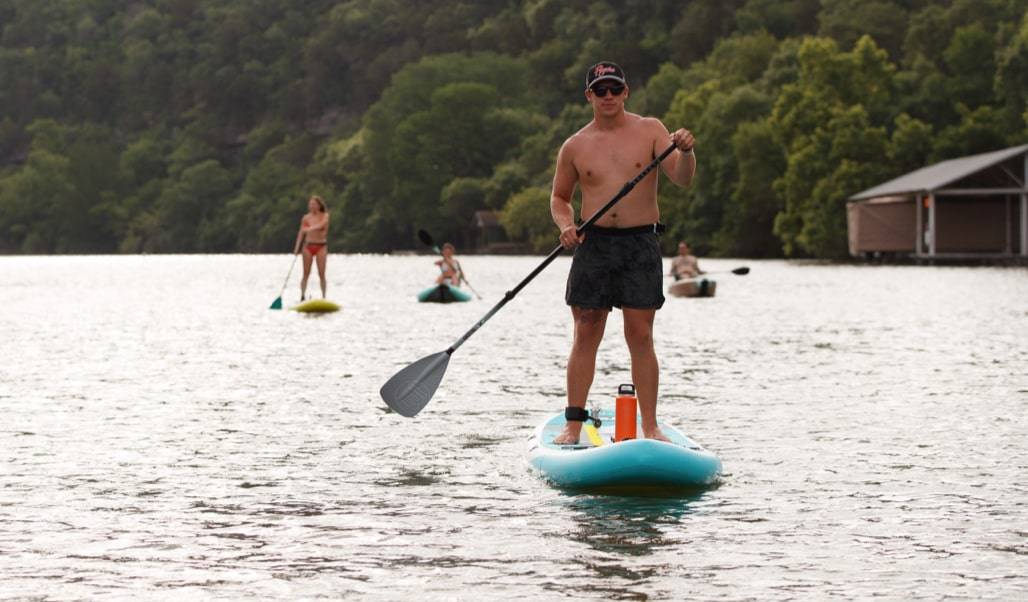 Breeze Aero 10′8″ and 11′6″
An excellent entry-level option for those looking for an expandable platform, the Breeze Aero Inflatable Paddle Board comes in two size options: 10'8" and 11'6". Featuring some of our favorite core compatibility options—like our Travelink Sling and SUP Aero Paddle Seat—the 'Flagship of Fun' is the perfect grab-and-go companion to get your toes wet in the world of stand up paddling while offering some of the core BOTE features and compatibility to enhance your experience on the water.
Flood Aero 11′
The ultimate all-around SUP, the Flood Aero 11' Inflatable Paddle Board is sleek, sturdy, and highly versatile. Designed for use with KULA Coolers and BOTE Rac systems, the Flood Aero is a favorite for families, anglers, and hobbyists alike. Dial it up with compatible accessories or keep it simple with the included adjustable paddle; it's the ideal companion for all your hobbies on the go.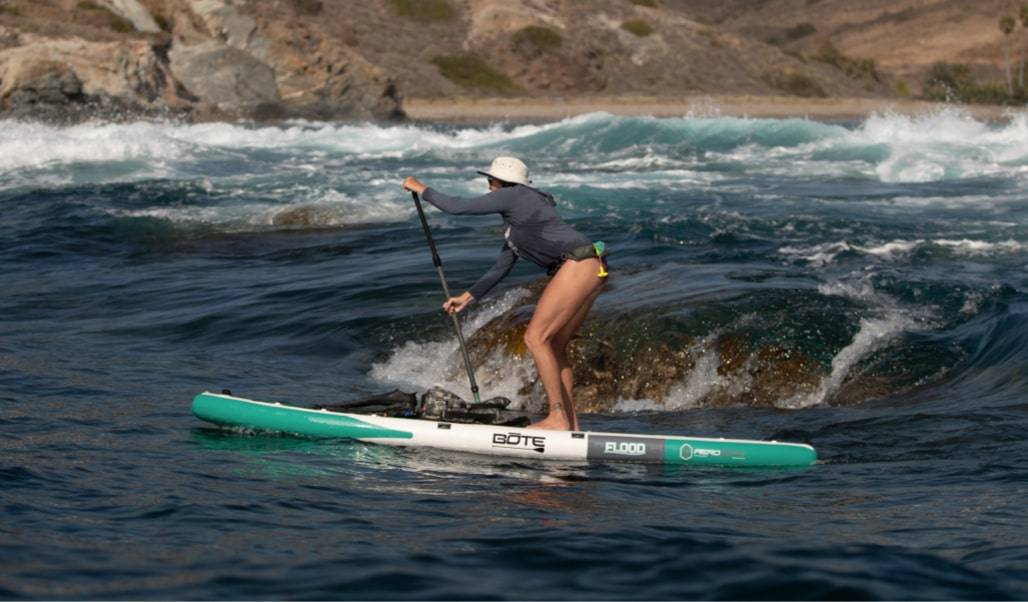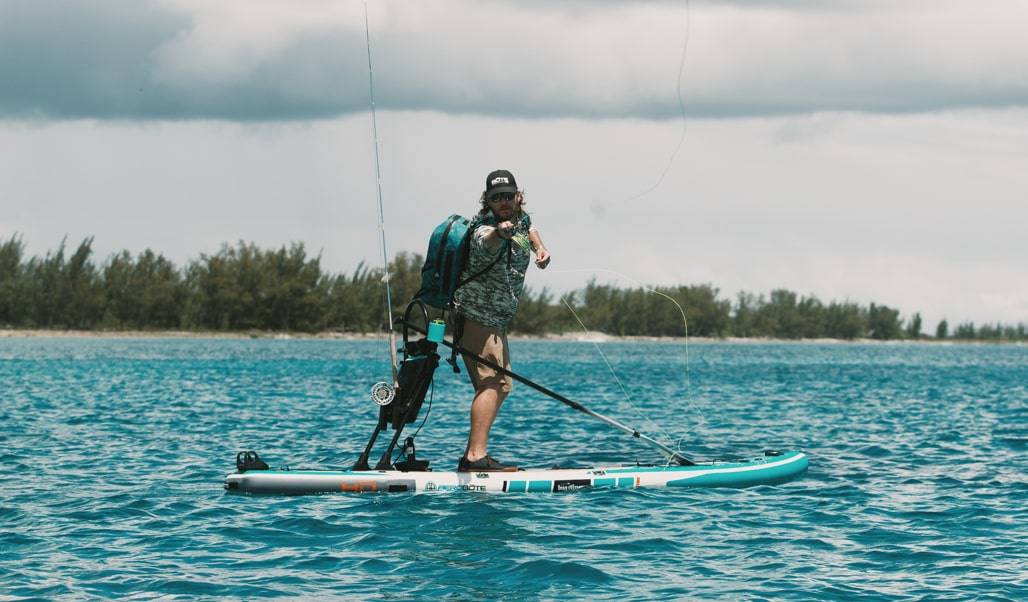 HD Aero 11′6″
Known as the pinnacle of innovation, the HD Aero is our most versatile inflatable stand up paddle board. All the compatibility of the Flood with added features like increased stability and capacity thanks to its considerable length and width, the HD Aero 11'6" Inflatable Paddle Board delivers on all the things you could want in an inflatable SUP. Plus, the HD Aero offers a growing collection of board styles to choose from—each offering a subtly different feature suite.
Rackham Aero 11′ and 12′4″
A feature-rich inflatable SUP like none other, the Rackham Aero Inflatable Paddle Board comes in two sizes: 11' and 12'4. The Rackham Aero 11' offers extreme stability, a recessed deck, and lightweight yet durable AeroULTRA construction. While the Rackham Aero 12'4", the ultimate SUP/kayak hybrid, offers APEX Pedal Drive compatibility. The growing suite of Rackham products and too-many-to-name compatibility options makes the Rackham Aero the ideal companion for fishing enthusiasts.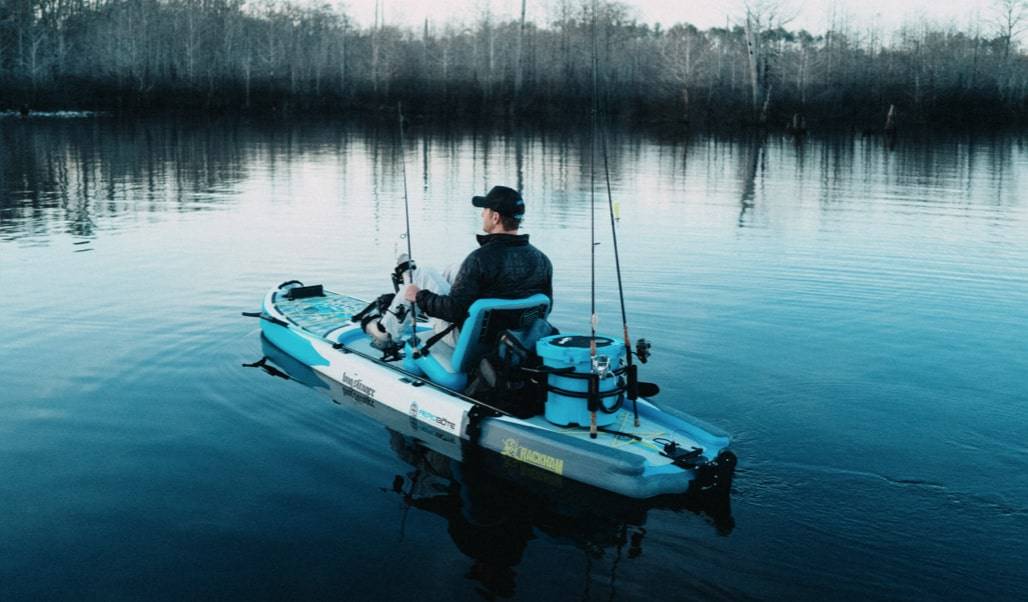 Traveller Aero 12′6″
Long-distance paddles are often synonymous with solid touring boards, which is exactly why the Traveller Aero 12'6" Inflatable Paddle Board breaks the mold. Its slim yet steady design offers the unique ability to cut through the water with maximum efficiency to help you go the distance—faster—a feature that simply can't be replicated by its wider stablemates.