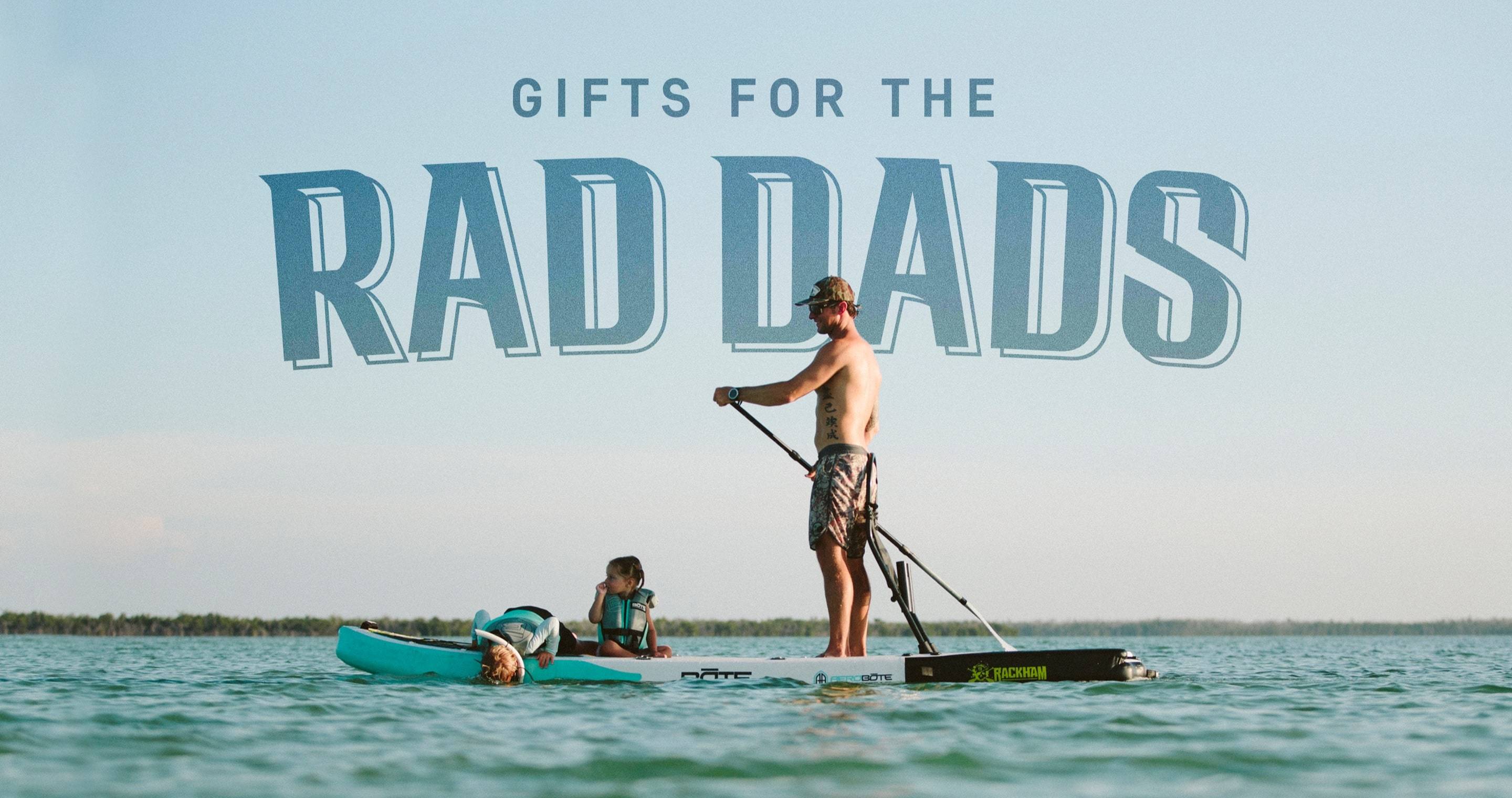 Gifts for the Rad Dads
You didn't come to BOTE to play it safe this Father's Day. Standard gifts requiring little forethought and even less inspiration aren't really in our wheelhouse. We're guessing you're here because you're not shopping for a dad who's like the other dads. No, the dad you're shopping for is exceptional in more ways than one. Whether shuttling a car full of kids to a weekend camping trip with AC/DC's "Back in Black'' blaring in the background or hanging in the backyard slow cooking a mouth-watering brisket for the neighborhood cookout, he's all in no matter what the day brings. In a nutshell, he's the GOAT, and we think it's time to reciprocate.
Chances are, he's a die-hard adventurist and craves anything beyond the ordinary. Lucky for you, we've lined up some outdoor gifts for dad that'll make you his favorite this Father's Day.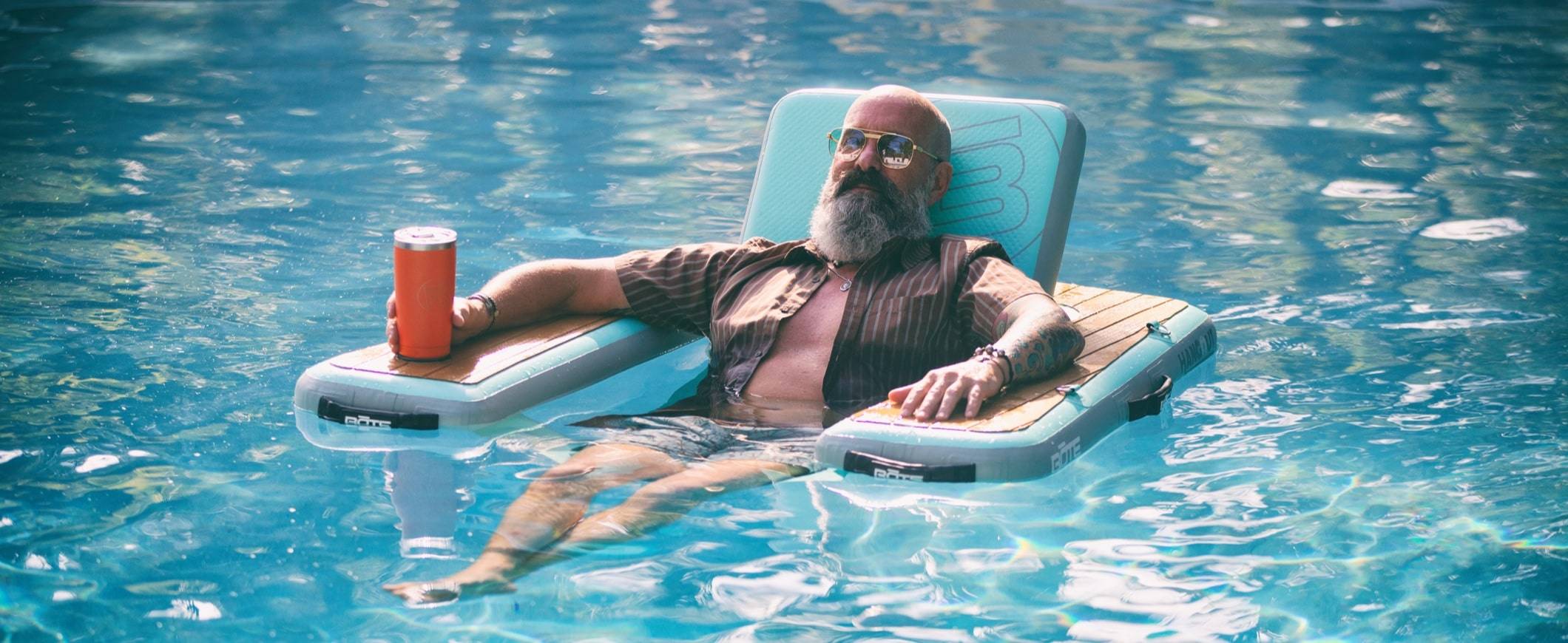 THE RACKHAM AERO + APEX PEDAL DRIVE
Not sure if dad would prefer a paddleboard or a kayak? No worries. The Rackham Aero + APEX Pedal Drive (PD) Inflatable Paddleboard merges everything you want out of both, then throws in a pedal drive just for fun. If fishing's his game, he'll find this a perfect trifecta of stability, speed, and versatility. And with an included Aero Paddle Seat, dad can turn this hybrid SUP into a sit-down kayak with just a few clips and snaps. Add on the APEX PD, this combo exceeds in performance, function, and design.
Why You'll Be Dad's Favorite: With so many features, it suits both the casual fisherman and the experienced angler, and with a weight capacity of up to 400 lbs, you can shower dad with extras beyond the board. Add on a Tackle Rac, a Power-Pole Micro™ Anchor, and some BOTE beer, and call this Father's Day done.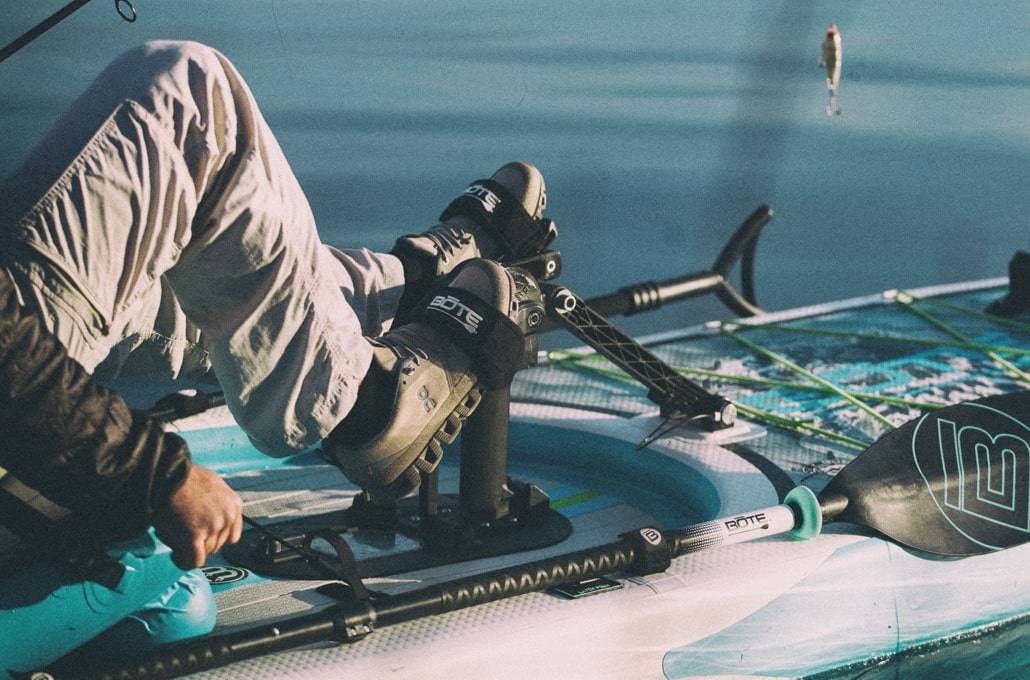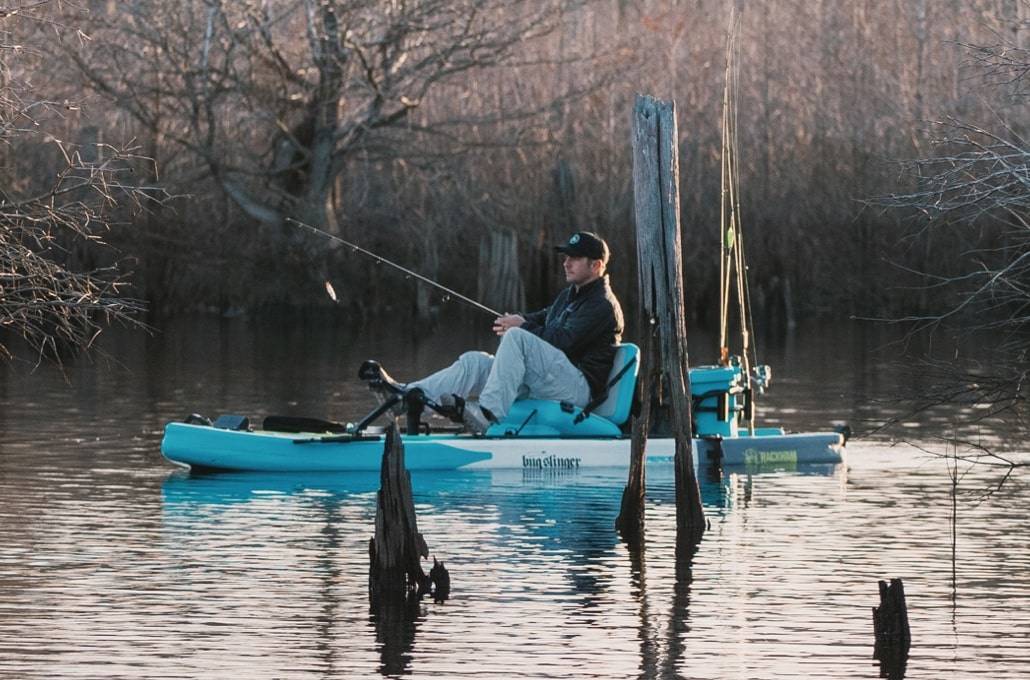 THE LONO AERO INFLATABLE KAYAK + APEX PEDAL DRIVE
The LONO is an inflatable kayak in a category of its own. Not your average kayak, the LONO Aero Inflatable Kayak + APEX Pedal Drive (PD) is the answer to all of your kayaking woes. It's a sit-on-top meets stand-up paddle meets pedal-drive inflatable kayak that's also packable, portable, durable, and compatible with a slew of accessories.
How does this differ from the Rackham we just discussed? While the Rackham's primary purpose is a SUP board that can transform into a kayak hybrid, the LONO is a kayak that can transform into a SUP. So if kayaking is the name of the game, but dad still wants to have the option for some ad-hoc SUP'ing, the LONO is the way to go. Its four-chamber construction keeps you high and dry as you kayak from fishing hole to fishing hole, and its easily removable top chamber and Aero Paddle Seat keeps the man of the hour entertained with options galore when it comes to paddling (or pedaling) his favorite waterways.
Why You'll Be Dad's Favorite: If the man loves to fish, the man is going to love this reimagined fishing kayak. With a weight capacity of up to 400 lbs, he can load it down with all the essentials and have room to bring along a little one or fur baby to boot. Deck out dad's LONO with a KULA cooler, Rocket Rac, and Inflatable Belt PFD, so he's set up out of the gates.
---
"Why is this thing so badass? First, it's packable. We all know how much space a kayak can take up. This thing shrinks down to the size of a bag. Next, it's portable. You don't need roof racks. You don't need rails. You don't need a truck. Throw it in your trunk and you're ready to go. The best part? It's pedal driven."- Corey Cooper, BOTE Co-Founder and CEO
---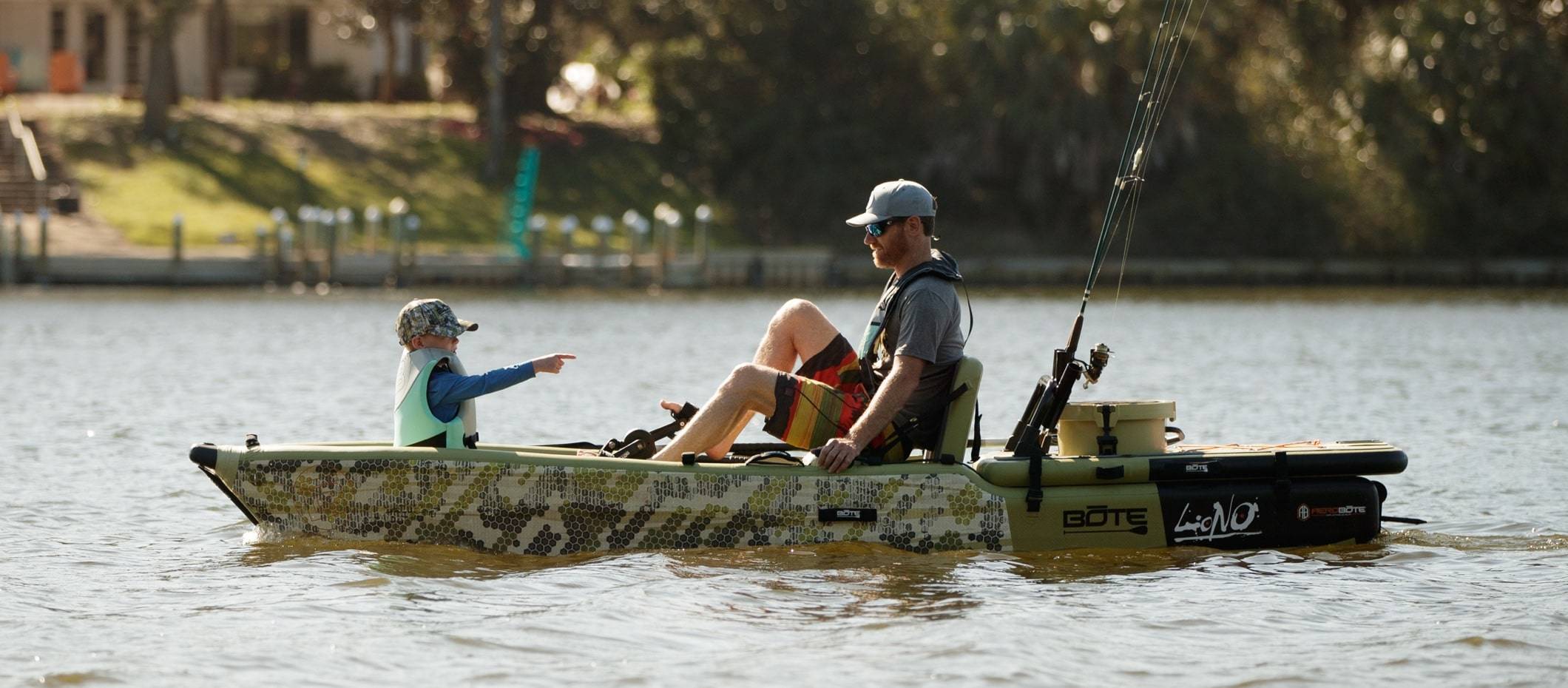 THE HANGOUT SUITE
New for 2022, the Hangout Suite is the perfect mashup of outdoor entertainment and flotation device rolled into one. Our latest evolution lets you mix and match the modular pieces to create an entire ecosystem of fun, perfect for the pool, lake, sandbar, or wherever dad likes to hang.
With a weight capacity of 900 lbs, the Hangout 240 is the cornerstone piece. Throw in a couple of Hangout 120s (aka couple's couches), and suddenly you've got a floating living room. MAGNEPODs throughout keep drinks stable, while removable back pillows take the chill factor to another level.
Did someone say swim-up bar? We know, simple yet brilliant. Load it with a KULA cooler, link it up to the Hangout Suite, and let's just see where the day takes him.
Why You'll Be Dad's Favorite: It's simple math: Hangout 240+120+bar = Life of the Party. Seriously, the options are endless, and each piece works well as a standalone, so dad can drift by himself in the pool or be the center of attention in the Hangout 360. Throw in a Hangout Chair or Hangout FLOATube, and before long, he'll be cranking up the jams and spending hours on the water with his favorite people. Since you're now his favorite, count yourself in.
---
"We have been waiting all spring to break the new dock out, finally got to with warmer weather and this thing is awesome. It is huge and just what we wanted. Easy to stand on and easy to get on if in the water for our kids. Great investment!" - Bily S., Verified Buyer
---

THE BREEZE GATORSHELL AND BREEZE AERO PADDLE BOARDS
If dad's interested in recreational paddling, he's got options.
They don't call it the 'Flagship of Fun' for no reason. Built for beginner paddlers and part-time SUP aficionados, The Breeze Gatorshell Paddle Board clocks in at our solid SUP fleet's most accessible price point.
This Flagship of Fun also comes as an Aero inflatable with The Breeze Aero. Versatile, durable, and ready to handle all day on the water. Weighing in at 20 pounds, it's light, portable, and perfect for the beach, lake, or a weekend of SUP camping.
Why You'll Be Dad's Favorite: Whether dad likes to SUP solo or wants to hang with the whole family, our Breeze lineups are perfect for all skill levels. Stable, fun, and great for all kinds of water, either one will make a great outdoor gift for dad (and boost you to the top of the pecking order.)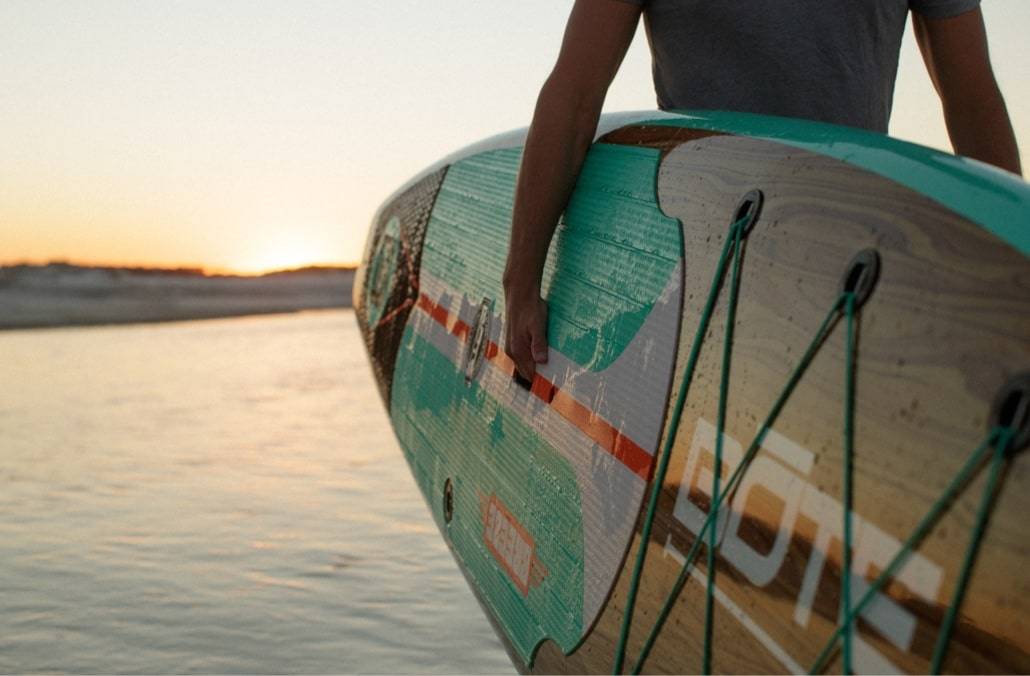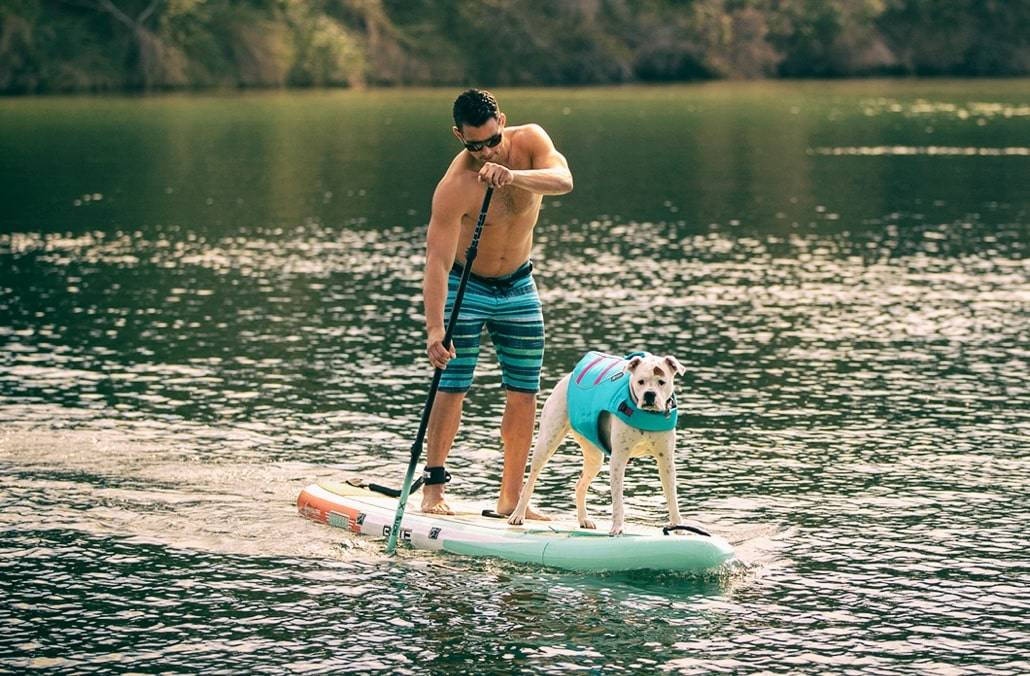 THE HD GATORSHELL AND HD AERO PADDLE BOARDS
For the dad that truly enjoys a little of everything, the HD is our most versatile board for more reasons than one.
A solid SUP with a weight capacity of up to 315 lbs, the HD Gatorshell is perfect for morning yoga, a day of SUP fishing, or an all-day paddle adventure. Readily adaptable and with the size, stability, and compatibility for all of dad's SUP-related pursuits, we're pretty sure you'll get bonus points for this one.
Smooth and fluid, convenient and portable, the HD Aero is an agile board that cuts through water like nobody's business. Compatible with tons of accessories and weighing in at 30 lbs, it's one of the most stable inflatable SUPs around.
Why You'll Be Dad's Favorite: The HDs are great family boards that are large enough to accommodate a kiddo or even dad's four-legged buddy. Best of all, his adventurous spirit will know no limits as these boards perform equally well in calm waters or choppier conditions.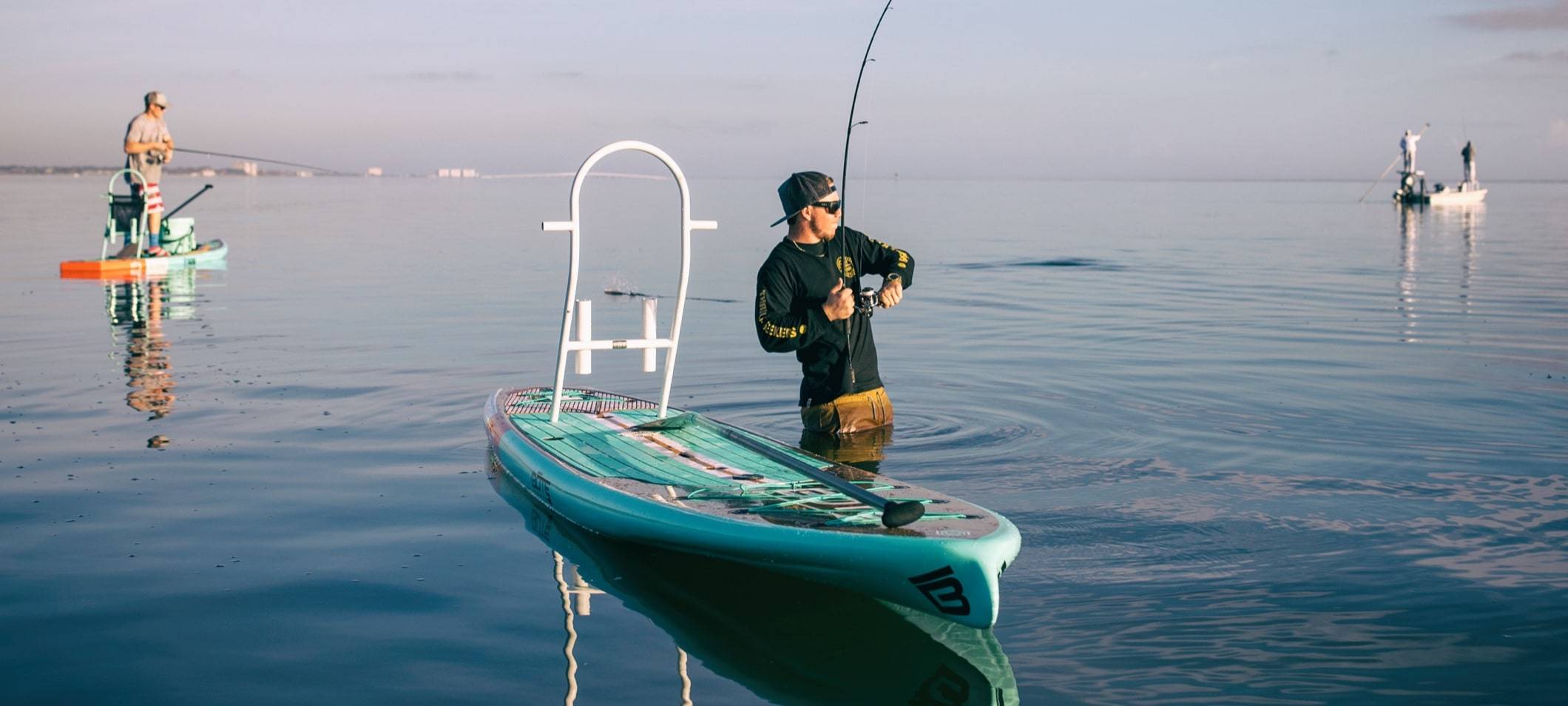 Check out our full line of BOTE products when looking for the perfect outdoor gift for dad this Father's Day.