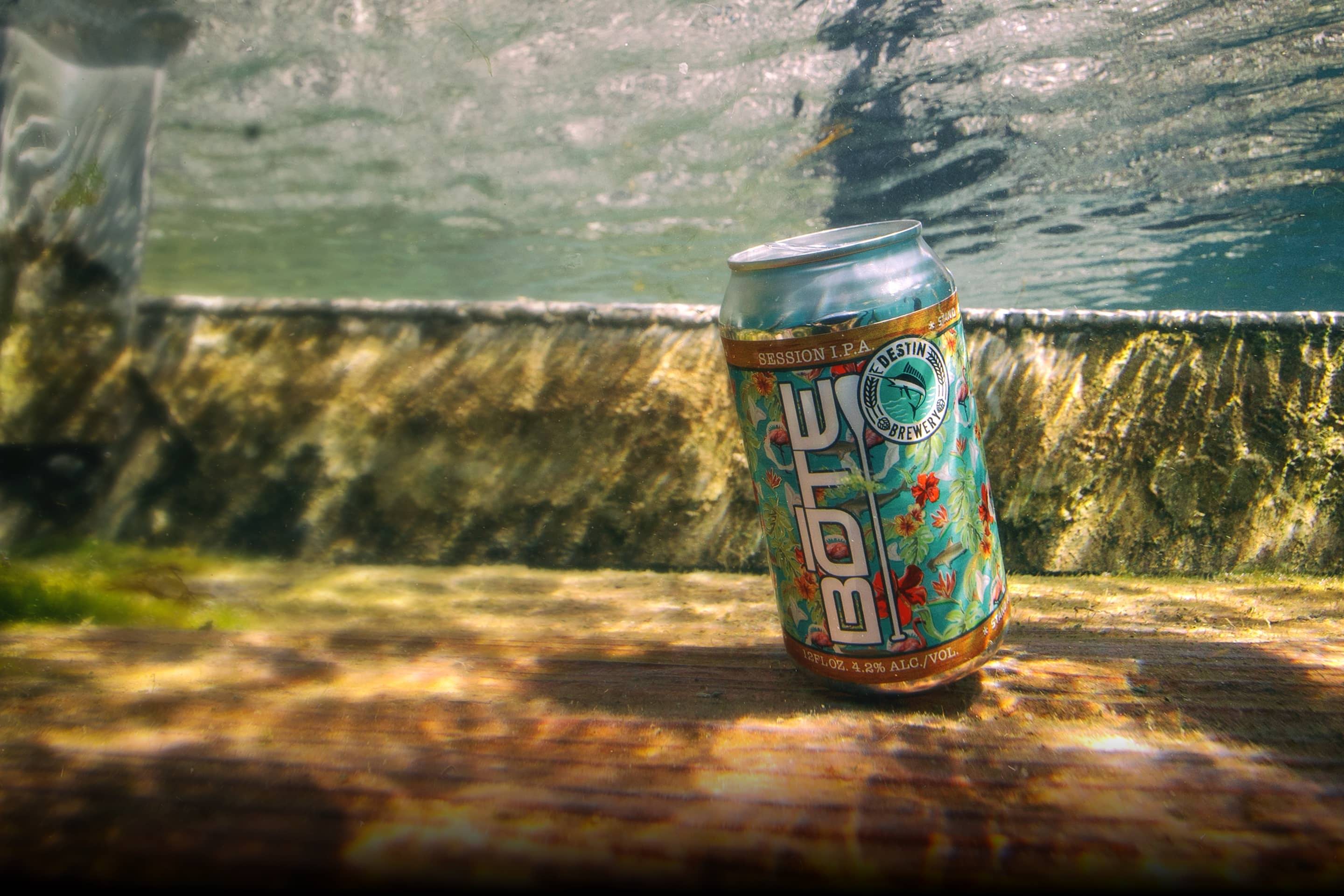 BOTE Presents //
BOTE BEER
Photography: Sean Murphy
VIDEO FOOTAGE AND EDITING: THOMAS RAMSEY + TYLER TRANT
Our Co-Founder and CEO, Corey Cooper, was hanging out in sunny Mexico when he got a text from our fearless flagship store leader, Suzy Hunt. "Want to make a beer?" she said. "With who?" replied Corey.
"Destin Brewery."
And with that simple exchange, BOTE Beer was born.
We immediately met with the geniuses down at Destin Brewery and set to work crafting. After a couple rounds of trial, adjustment, and sampling, what we arrived at was a kickass Session IPA that delivers citrusy hops without the lingering bite of a traditional IPA. And with a 4.2% ABV, it's just the right amount of boozey to keep you in the game for a full day of fun on the water or relaxing at the beach.
You can find this nectar of the gods anywhere fine craft brews are sold, all the way from Pensacola to Panama City Beach. If you happen to be in Ft. Walton, Destin, or Grayton Beach, be sure to swing by one of our flagship stores for a taste test.
Cheers.
BOTE