2021 : What a Year
We've come a long way, folks. 2021 was a big year. We opened new flagship stores and paddled countless waters. We met Florida Man and learned how to be prepared for anything.
We also launched a dizzying array of top new products and innovations throughout 2021. From proprietary technologies to life-hacks that you didn't even know you needed, we tested and re-tested, invented and prototyped, molded and made, and spent countless hours in the Darkroom doing what we do best: creating an award-winning lineup of innovative products.
Expanded Our Inflatable Watercraft Lineup
We introduced tandem kayaking with the Zeppelin Aero
You wanted a new inflatable tandem kayak. We delivered. The Zeppelin Aero was born out of a desire to marry innovative design with vintage vibes and utmost versatility.
The Zeppelin boils down what you love most about a kayak and packs it into an easy to set up inflatable form, taking you from roller bag to on the water in no time. Stable and easy to use, the Zeppelin keeps you high and dry above the water and has plenty of room for your favorite co-pilot. As BOTE CEO & Co-Founder, Corey Cooper says, "I think it's the most versatile kayak we make. Its form, function, and ability and the fact that it's inflatable and packable, is what gets me f@$&'ing fired up."
---
"I think it's the most versatile kayak we make. Its form, function, and ability and the fact that it's inflatable and packable, is what gets me f@$&'ing fired up."
- BOTE CEO & Co-Founder, Corey Cooper
---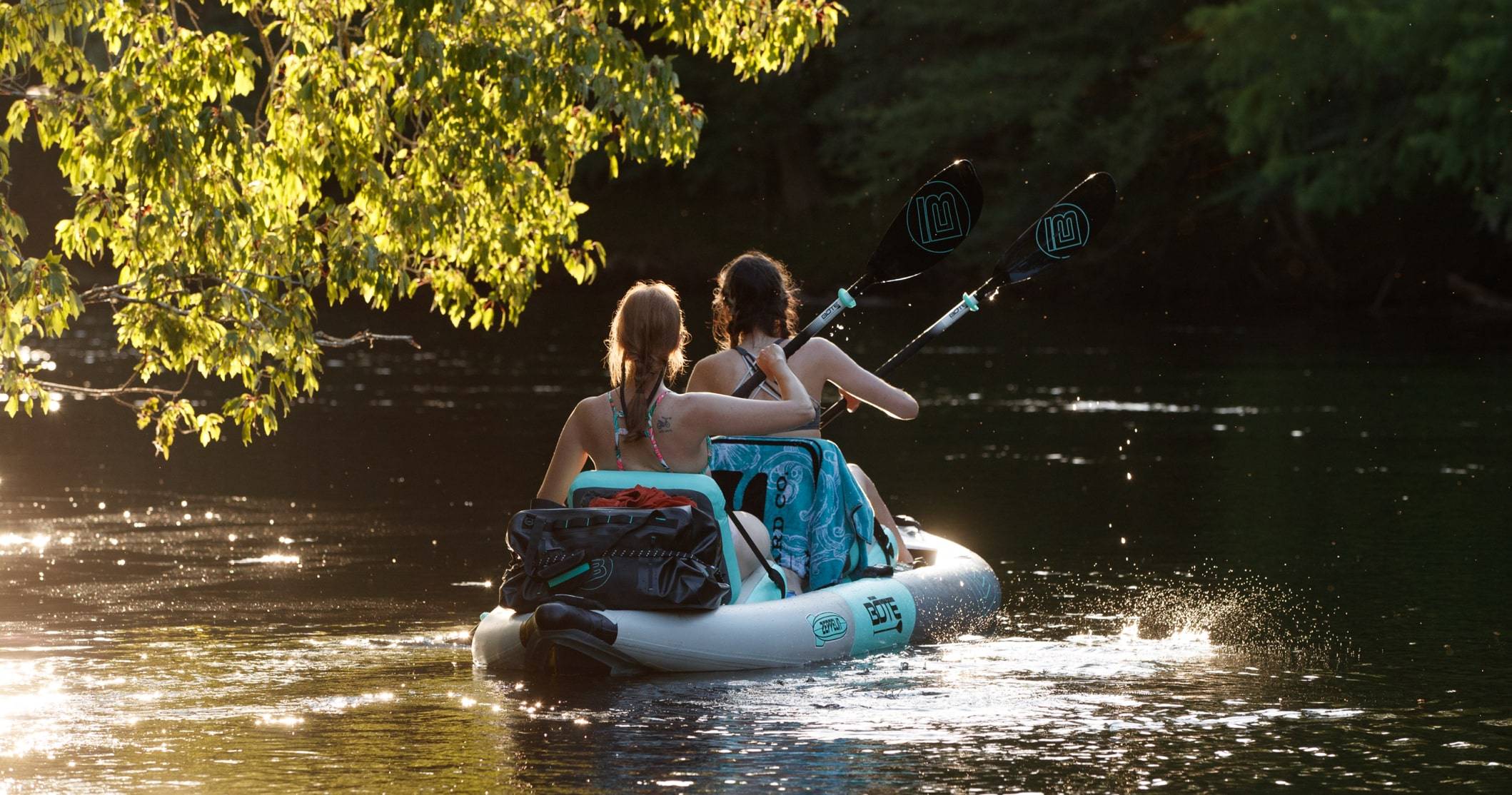 We Went Hands-Free with the Award-Winning LONO Aero + APEX Pedal Drive
Say goodbye to the balancing act of alternating between paddle and fishing rod, and hello to hands-free paddling. The original LONO was BOTE's initial venture into the inflatable kayak space. The reimagined LONO, which we made compatible with the all-new APEX Pedal Drive and Rudder System, is the ultimate fishing kayak. Or, as Corey refers to it, "The LONO is a portable, packable, badass, high-end, inflatable fishing kayak."
However you want to talk about it, this much is clear: apart, the LONO is impressive. Together with the APEX PD, they are incomparable. The LONO is like a living, breathing, floating example of the "Expandable Platform" philosophy that's driven so much of the BOTE brand ethos and product development over the years. The APEX PD offers no-touch transition between forward and reverse, ambidextrous & intuitive steering control, a spring-loaded kick-up rudder, super-tight turning radius, and a 10:1 propeller-to-pedal rotation ratio. In simpler terms, it's fast and incredibly efficient.
We Reimagined the Rackham Aero with an All-New 11' Size
Shorter. Lighter. Better? We'll let you be the judge of that one. But one thing that the reimagined Rackham Aero 11' did do is this: it made our most popular fishing paddle board more accessible to a wider audience. For years, our go-to SUP board for the avid angler was the Rackham Aero 12′4″. A beast of a stand up paddle board, the Rackham 12′4″ has been a game-changer in the fishing and expedition adventure arena. Our most feature-rich board, it can be weighed down with 400 lbs across its 12 feet and 4 inches of bow to stern length.
But what if you don't need or simply can't maneuver all that board yet still crave all the bells and whistles that come with it? We had that same thought, so we created the Rackham Aero 11′. Smaller and lighter, yet built to bring you the same stability, durability, and versatility as the 12′4″, the Rackham Aero 11′ is your answer to getting an outdoor fix without settling for less just because you want a smaller board.
Gave You What You Didn't Know You Needed
We Transformed Your SUP Experience with the Aero SUP Paddle Seat
It's always been called stand up paddle boarding, right? Well, what about when you want to sit down every now and again? Meet the patent-pending Aero SUP Paddle Seat—your ticket to a whole new way of enjoying paddle boards. The Aero SUP Paddle Seat is a high-pressure, drop-stitch recumbent style seat that allows you to convert your SUP into a hybrid configuration.
Whether you're taking your Traveller Aero Inflatable on a multi-day river excursion or simply floating around on a Flood, the option of seamlessly sitting down or standing up (depending on your preferences and/or the conditions) is a great choice to have. Need to take a load off during a long paddle? Go for it. Want to add an extra rider onto your board? No problem. If your board is Travelink™- or KULA-compatible, even on older boards, the Aero SUP Paddle Seat will work perfectly. Basically, the core benefits of the Aero SUP Paddle Seat are rooted in variety. And variety's the spice of paddling life, right?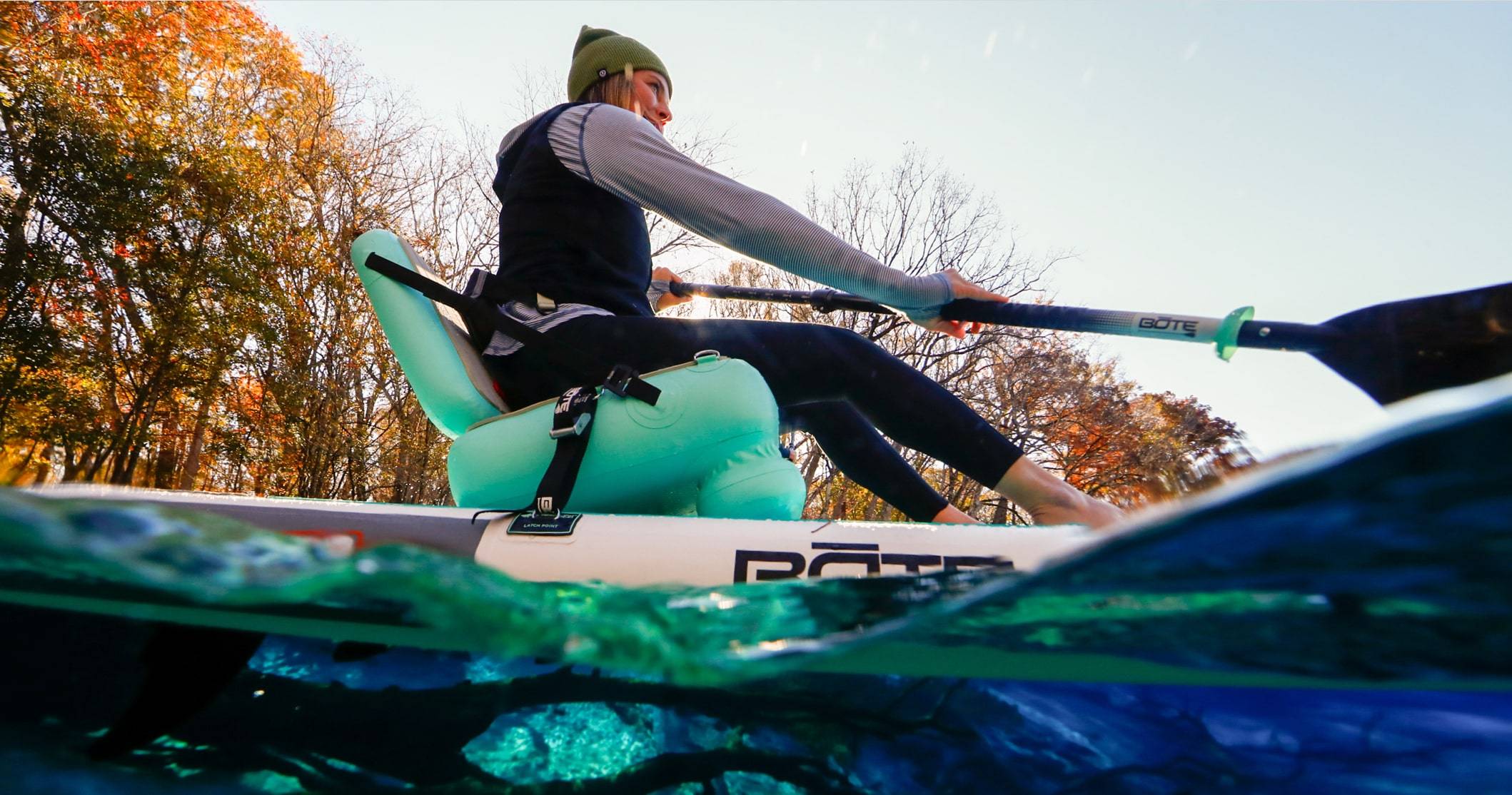 We Secured Your Beverages with the MAGNEPOD™ Magnetic Drinkware Retention System
Basically, we lost too many brewskies and bevvies off the sides of our paddle boards to count. So, we decided to do something about it. And what better and more simple security system than a magnet? The MAGNEPOD™ Magnetic Drinkware Retention System utilizes neo-magnet technology integrated seamlessly into our SUPs, kayaks, Dock Hangout, and drinkware to keep your frosty beverage at your fingertips so you can keep your focus on the adventure that lies ahead. And we didn't stop at just adding MAGNEPOD integration to all of our inflatables. We also added a retrofit feature to our solid boards via the Stashpod Lid. In short, your drinks are safe with us.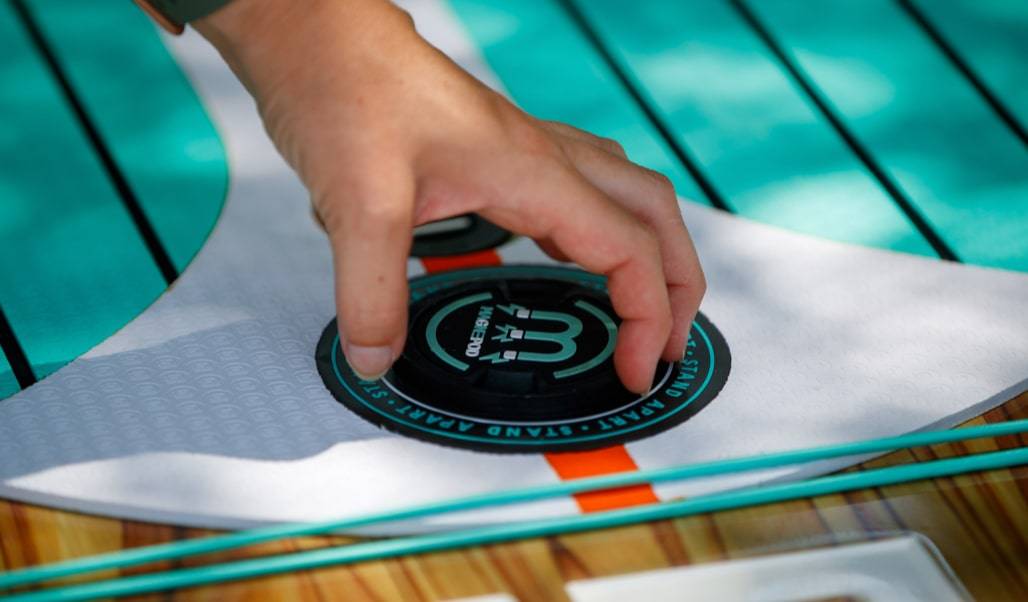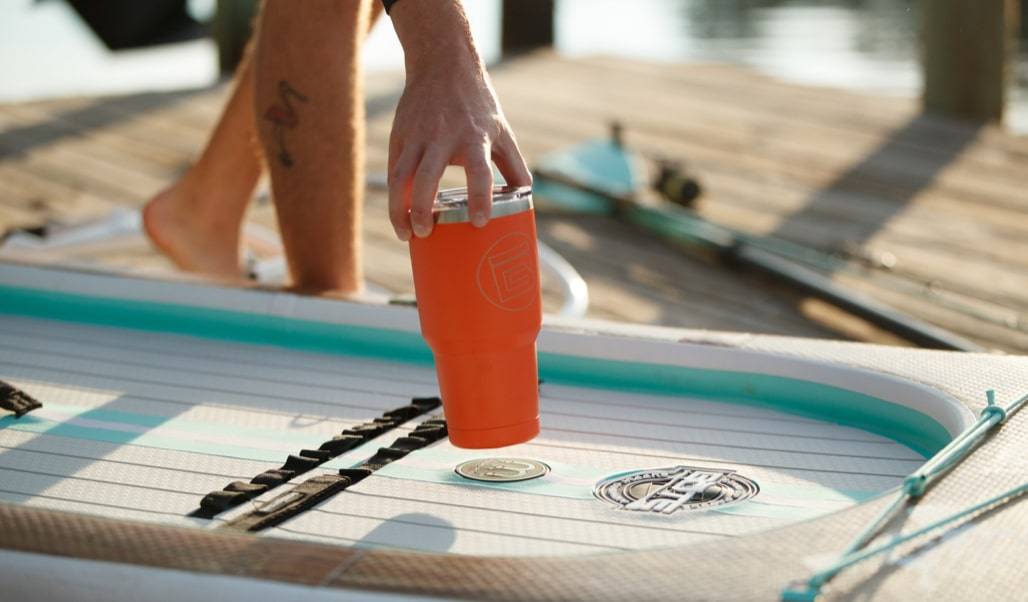 We Upgraded Leisure with the Dock Hangout
At BOTE, we're no strangers to the life of leisure. Sure, we like expeditions and adventures, too. But hanging out and having fun? You can't beat it. That's why we created the Dock Hangout. It's a simple, stable, stylish, and durable spin on our Inflatable Docks. Once inflated, the Hangout is as firm and floatacious as a regular dock. And with four MAGNEPOD mounts, not to mention a designated spot for your KULA, the Hangout is your ticket to a total life of leisure.
Here's to a great year behind us and an even better year ahead. Cheers to BOTE Nation -- we couldn't have done it without you.