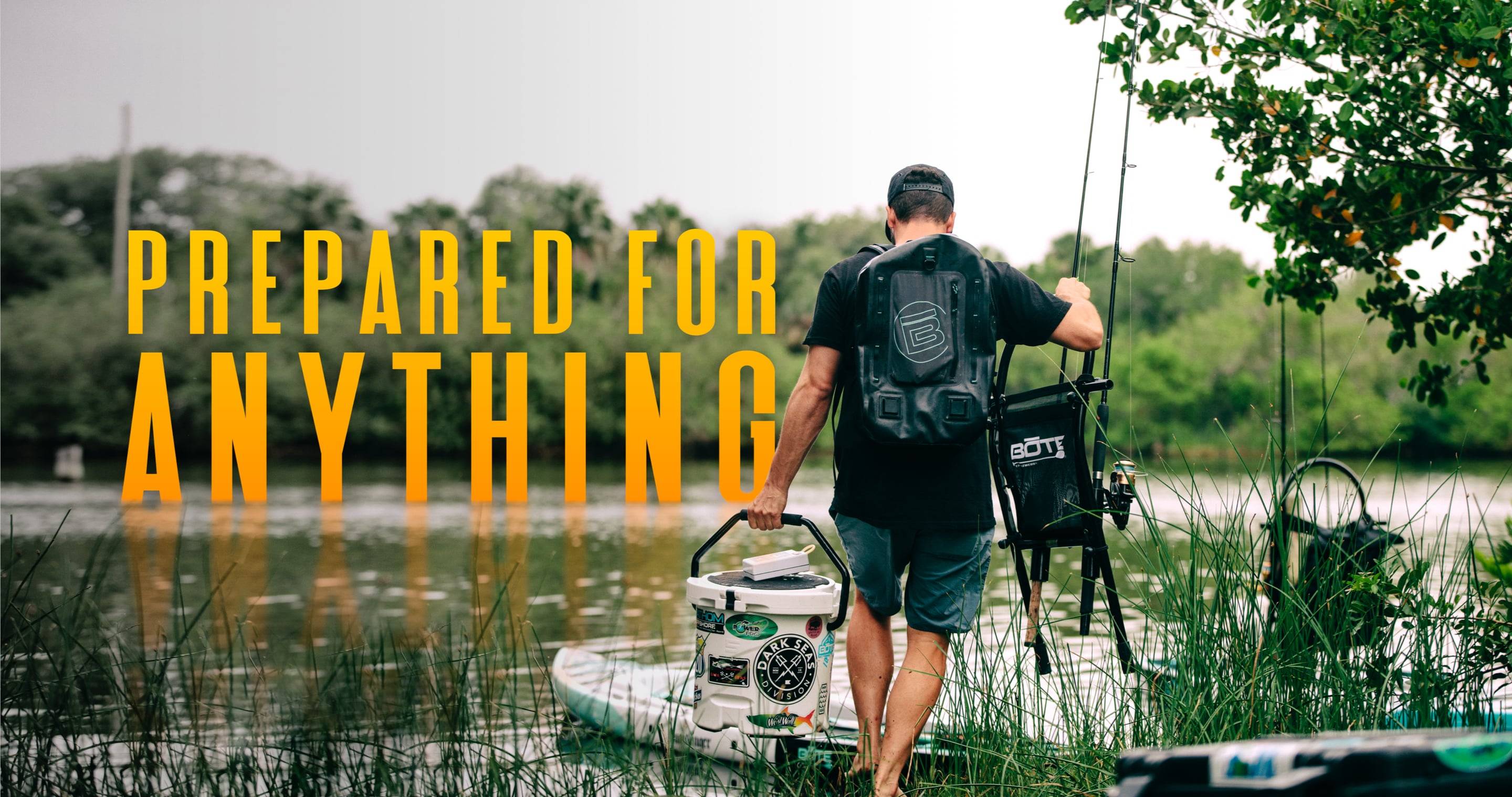 Prepared for Anything
"Stand up paddling" and "safety" are kind of like BOTE beer and KULAs—they go together well. In fact, stand up paddle boarding is largely considered one of the safest, most accessible, and lowest barrier-to-entry water sports.
But of course, anything that involves water inherently comes with its own set of safety considerations to keep in mind. From understanding weather and waves to bringing along the right SUP safety equipment, there are certainly some things you can do to practice safety consciousness.
And here, we're breaking that down. So, sit back, grab that PFD, and let's get learning about how to be prepared for anything on the water.
Probably the most important mindset to have when it comes to safety consciousness in your paddling routine is to know your limits. This means if you're a beginner, it's probably not a good idea to start on Class III whitewater. And even if you're a veteran paddler, it's still important to be mindful of what you're getting into. A few things can help aid in your understanding of basic SUP safety.
Understand the Four W's
The Four W's are weather, wind, water, and waves. Before any paddle session, it's always a good idea to check the weather, the tides, and the currents. Being prepared means being proactive and knowing before you go what you're getting into.
Choose Your Craft Properly
Depending on the conditions, some crafts are better suited than others. For instance, with choppier water and bigger waves, it might make sense to opt for a kayak with an elevated design like the Zeppelin or the DEUS. Being on the right craft for the conditions is crucial.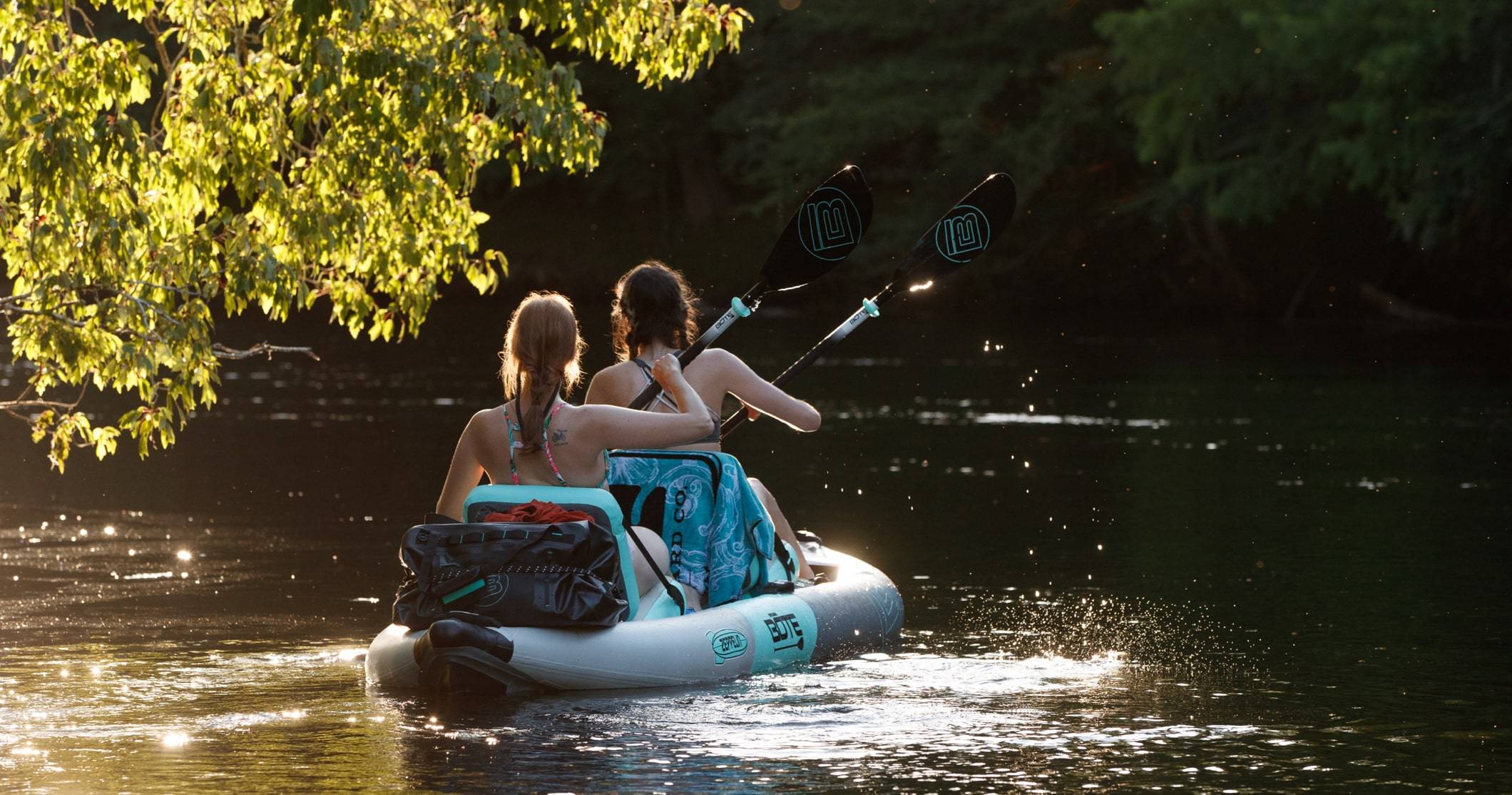 Zeppelin Aero Inflatable Kayak
When it comes to SUP safety equipment, the good news is that there's not a ton you need to bring. In keeping with the ease-of-access ethos of the sport, the safety equipment that's involved is usually limited and low-stress to bring along.
Life Jackets & PFDs
We can't think of an item that best epitomizes the phrase "Better to have it and not need it than need it and not have it" than a PFD. Being out on the water is fun. Keep it that way by having this essential piece of safety equipment.
Also, don't forget: The same goes for you if you're paddling in the LONO or DEUS. PFD's for kayaks are just as important. And if you're in the market for a high-performance PFD, we've got some of the best PFDs around. The BOTE Inflatable Vest is a sleek and easy-to-wear take on the traditional vest-style PFD. And for those seeking something insanely unobtrusive, the Drift Inflatable Belt is a no-brainer.
Coiled Leash
Some seasoned paddlers may get their pride wounded at the thought of strapping on a coiled leash, but everyone has had their board get out from under them at least a time or two. Save yourself the risk of frantically trying to catch up to your board as it drifts off into the sunset without you.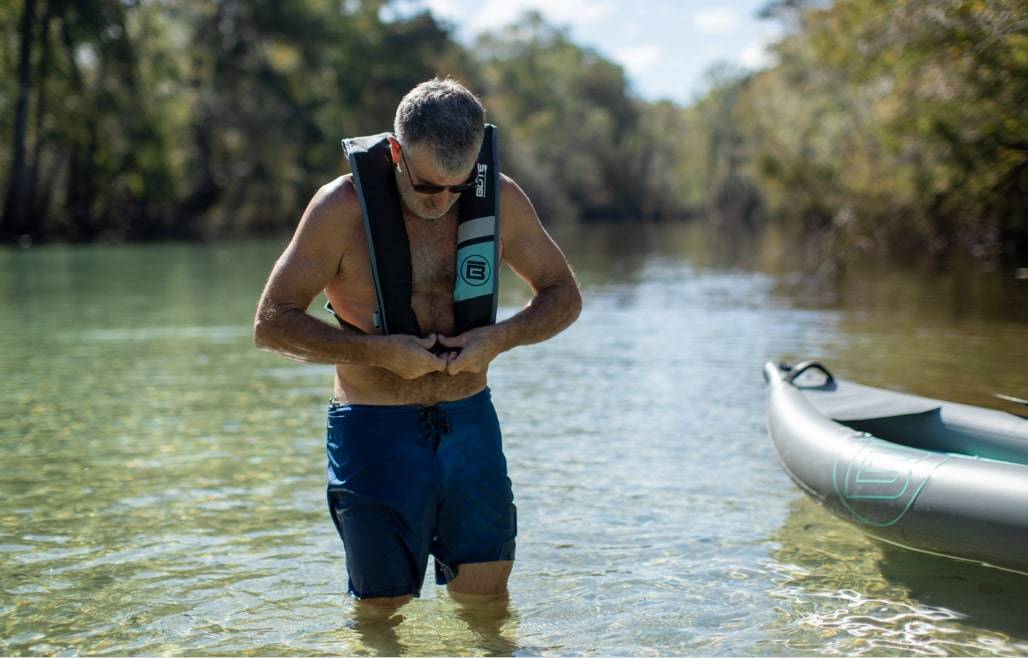 Drinking Water
Paddling is exercise. And paddling in the sun, especially in summer, can dehydrate you pretty quickly. It's always smart to bring a large bottle of water. We're partial to the 36oz MAGNEBottle for obvious ease-of-use and cool-factor reasons.
Waterproof Pack
Keep your gear high and dry while you're out on the water. Highwater Packs come in three awesome sizes to fit anything from quick outings to overnight expeditions.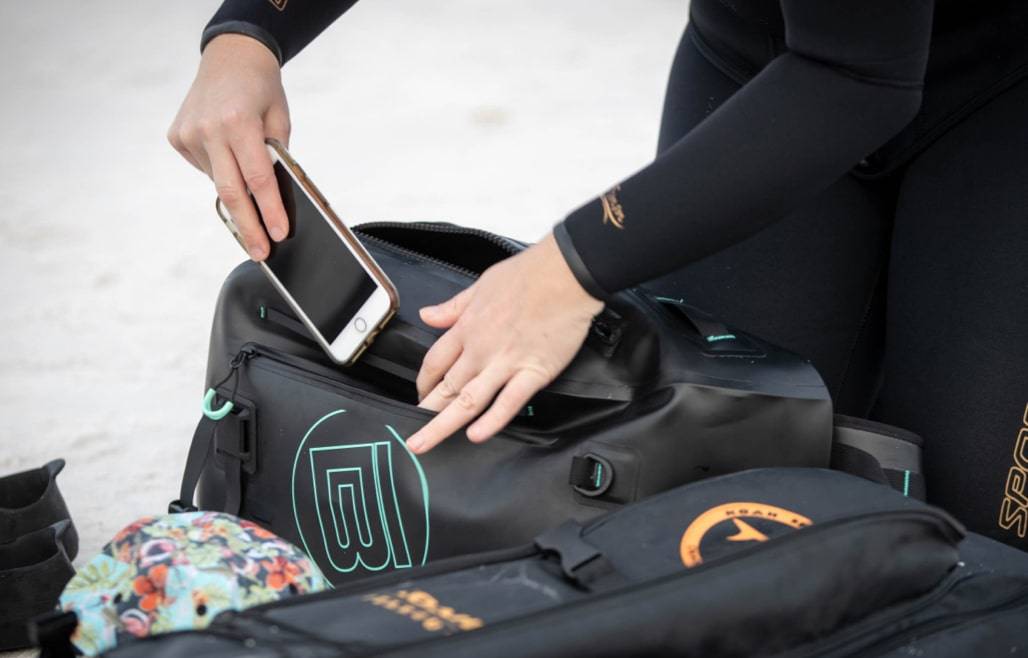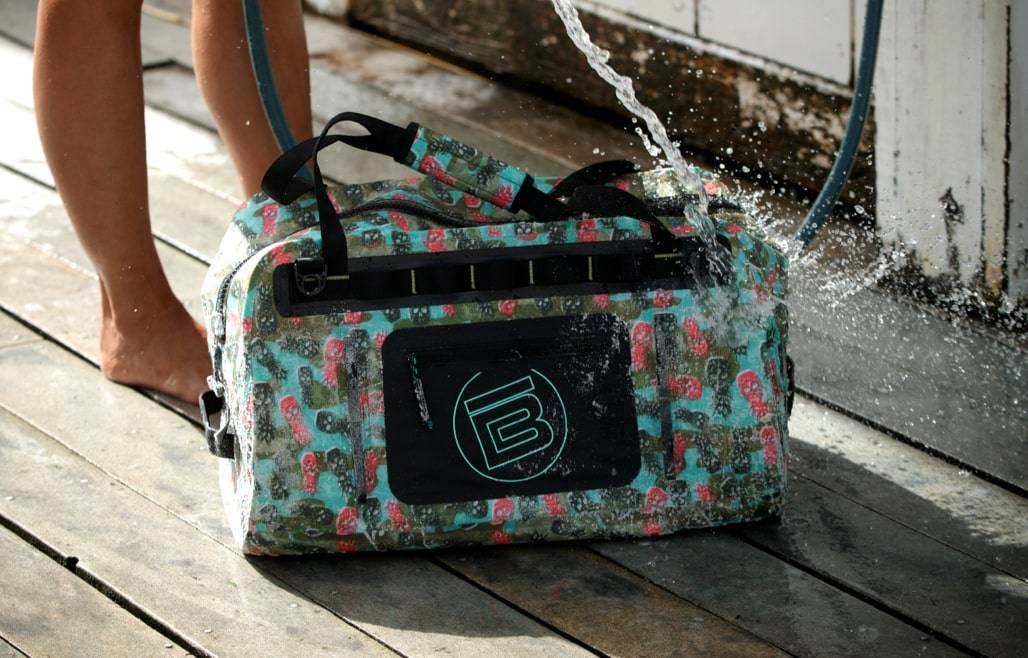 First-Aid Kit
Not to keep throwing safety catch-phrases your way, but a first-aid kit falls into that "better safe than sorry" bucket. Sometimes it's a tree branch that got a little too close; other times, it could be a rock that you didn't see coming while stepping into the water. Stuff happens. Bring first-aid so that you can patch yourself up and keep enjoying your day. They even make marine first aid kits that come in a watertight case.
Fun Extras to Enhance Your Paddle Session
Since we're talking about being prepared for anything, you might as well be prepared for a damn good time, right? Upgrade your paddle session with these items.
KULA Cooler
Use it as a seat and, more importantly, use a KULA for the next two items on our list. Oh, and don't forget your cooler tie-downs!
Beverages
Did someone say BOTE Beer? No need to guess what's in our coolers. Bonus if you bring some MAGNEPOD™ Drinkware to pour it into.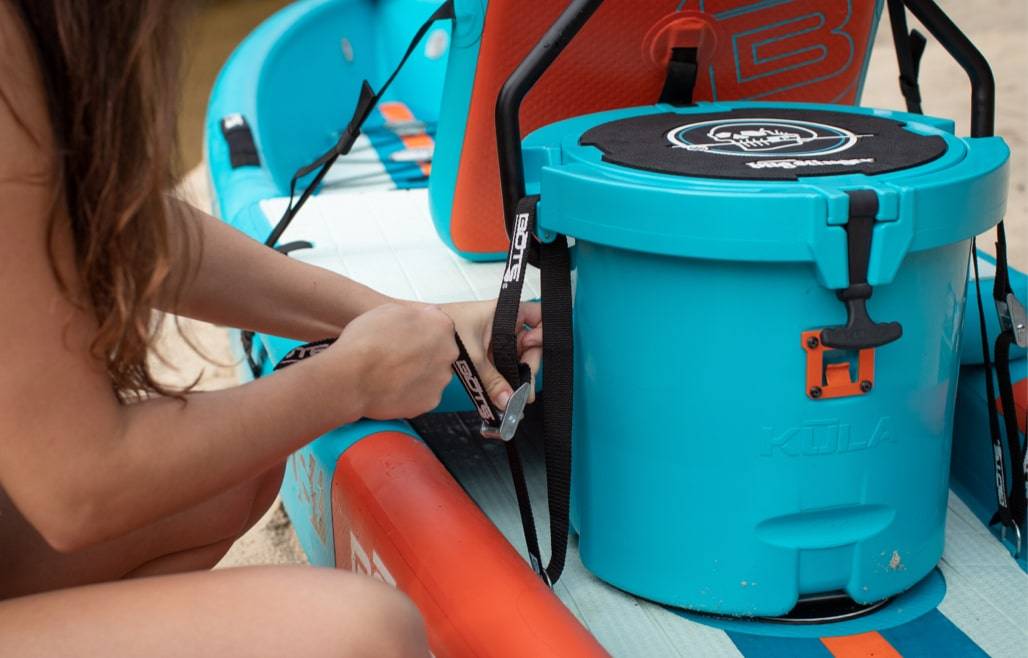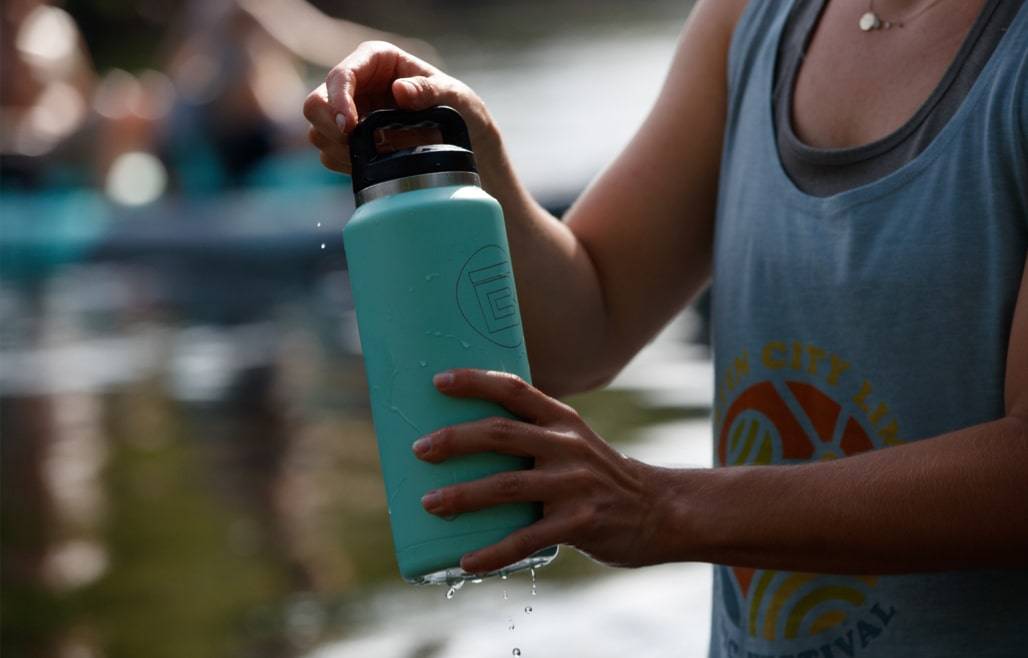 Snacks
Having a few energy bars will go a long way if you're going out for an all-day excursion. We've packed everything from MREs to full-on charcuterie boards for paddle trips. Bring what sounds good to you. Generally, finger food is the best crowd-pleaser for hungry paddlers, but hats off to the brave souls that decide to enjoy their leftover spaghetti—that takes dedication.
Trash Bag
If you're bringing drinks and snacks along, this one is a requirement. Always remember to pack out what you pack in. You'll feel good about it, and the flora and fauna will thank you. It's a win-win.
Portable (Waterproof) Speaker
These bad boys range in price from "found in the gas station checkout line" to "part of Ali Baba's lost treasure." Go with what feels comfortable to your budget. Unless you're a true audiophile and can't bear to cheap out, then hey, you do you.
Waterproof Case for Your Phone
If you plan on keeping it out of your Highwater Pack, of course. Our packs are perfect for keeping your electronics high and dry, but let's face it: it's kinda hard to snap pictures of your rad paddle excursion from the inside pocket of a backpack. There are plenty of waterproof cases on the market that fit numerous types of phones. We're partial to Aquatech Housing for a premium waterproof phone photography experience.
Dock Line, Boat Bungees, or Good Old-Fashioned Rope
Whether you're trying to tie off to a fellow paddler or you've found the perfect tree branch hanging over the shoreline, rope comes in handy for when you're ready to relax (or someone needs a tow).
Anchor
There's not always a nice sandy shore to pull your BOTE up onto when you're ready to make a pit stop and just chill. Having an anchor allows you the freedom to stop and enjoy rather than worrying about drifting. In shallow waters, the Sandspear works like a charm on compatible watercrafts to keep you secured and steady.
USB Battery Charger
Between the phone photography and the tunes blasting out of your new portable speaker, you might need some extra juice as the day goes on.
Headlamp
If you plan to be out around dawn or dusk, a headlamp is always a great idea. And it takes up such a small amount of space; it's hard to argue why not to pack it.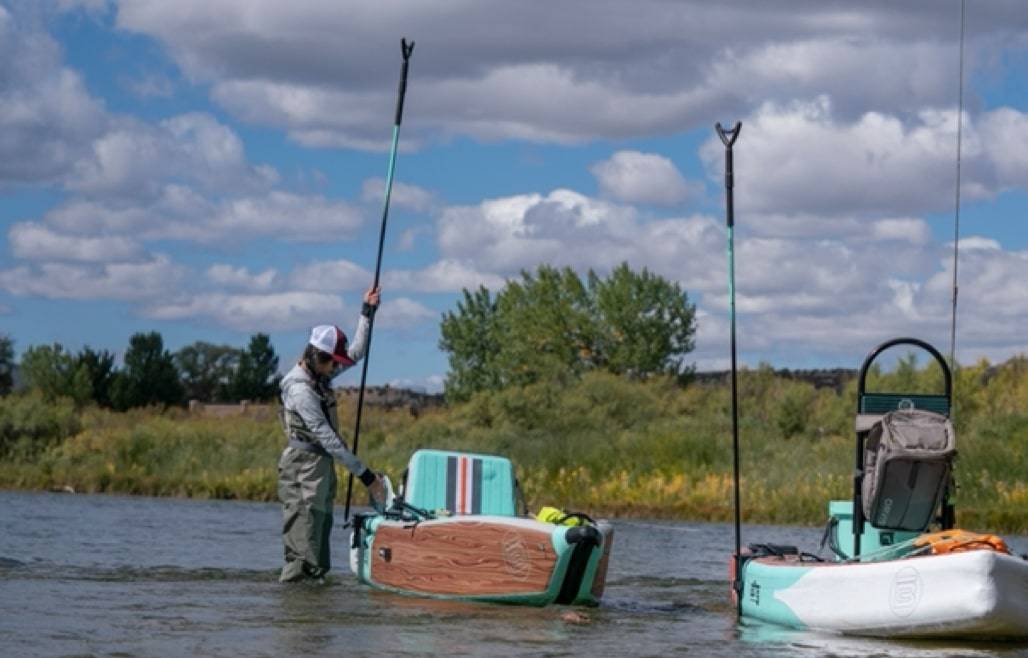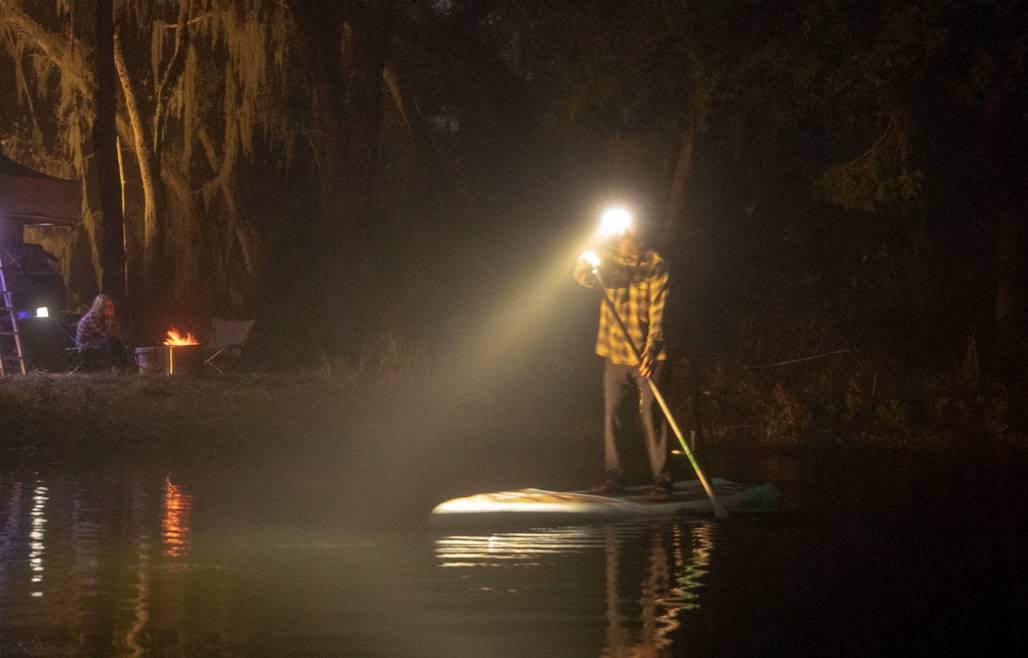 Dive Flag
This one is pretty situationally niche, but if you're planning on snorkeling or diving off of your board, a dive flag is required. The Tackle Rac makes a perfect mounting point for your flag to be visible to other vessels. Got all that? Good. Now, you're prepared for anything.