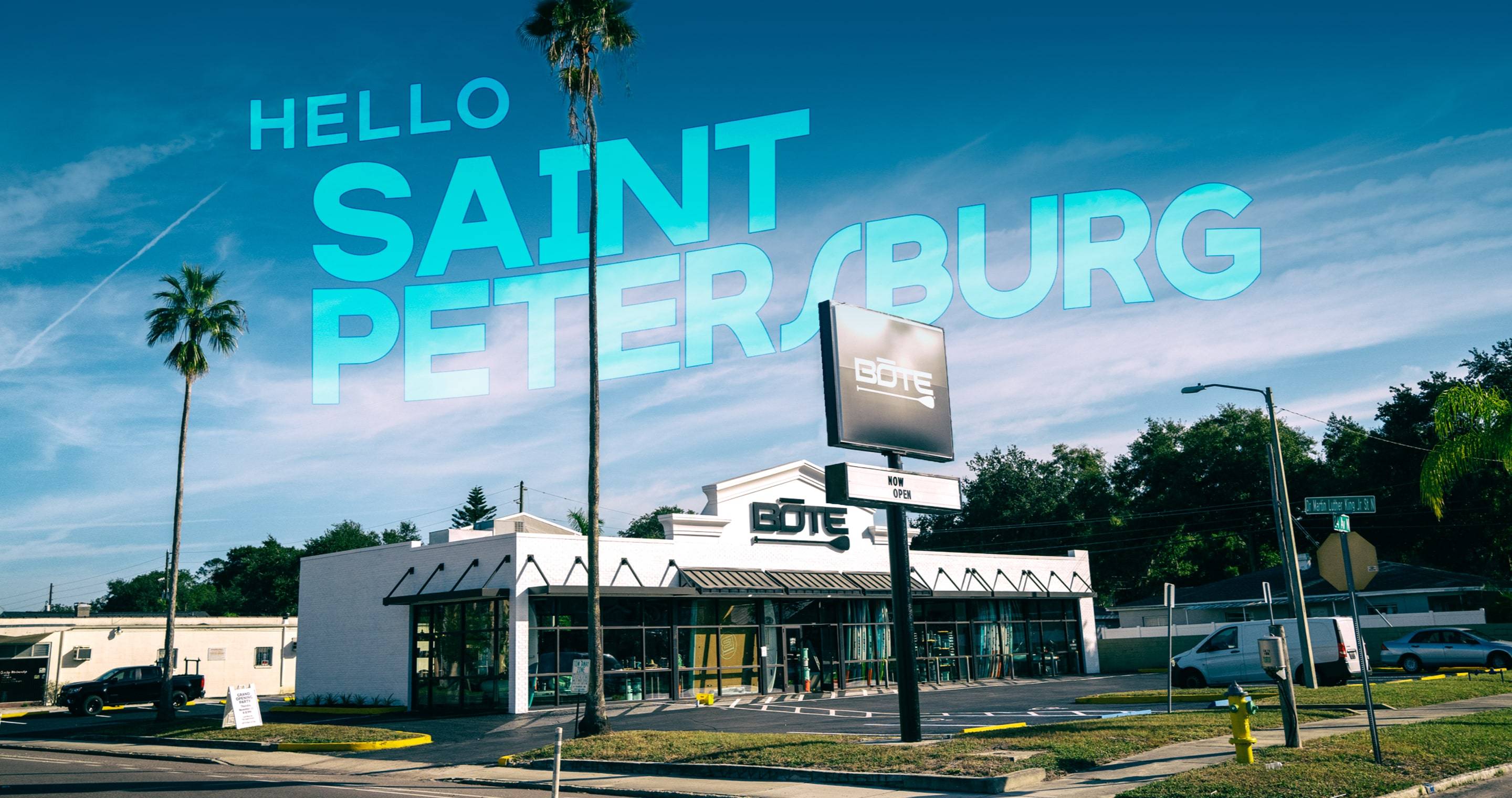 BOTE Opens Store in St. Pete
Standup paddling is all about the experience. So, it makes sense that the SUP-buying process should be all about the experience, too, right?
At least, that's always been our M.O. here at BOTE—and what we've tried to cultivate over the years at our various flagship stores. Because, well, we don't want to merely offer killer SUPs and other innovative products (though we've got both on lock). We also want to offer a retail experience that moves beyond soulless aisle-strolling into an altogether different dimension. Something that's equal parts chill vibe, knowledgeable & passionate staff, educational & informative, and downright fun.
In other words, the 'BOTE experience' begins long before your board hits the water. It begins the minute you enter through our doors. So, whether you're looking to make a big purchase, a smaller supplementary buy, or even if you just want to hang out with a BOTE Beer in hand and share local paddle stories, we invite you to talk shop... in our shop.
And with that invitation, we're proud to announce the newest member of the BOTE flagship store family. Without further ado, meet Pete. Ahem, St. Pete. BOTE's new flagship store in St. Petersburg, Florida.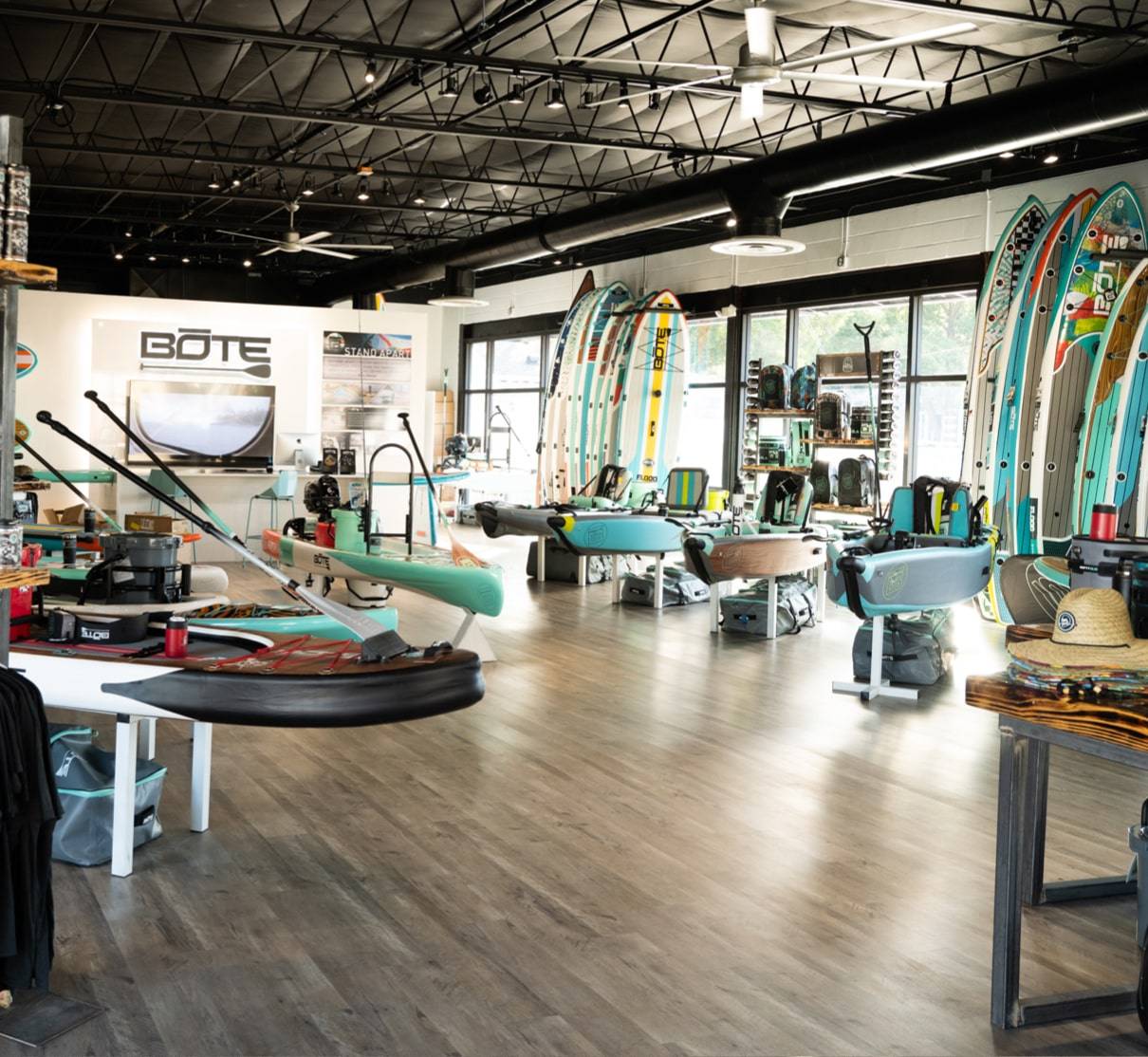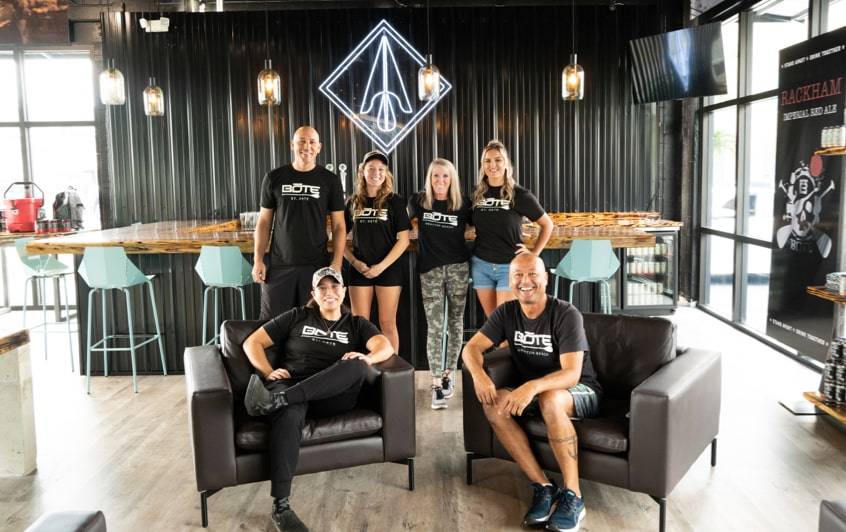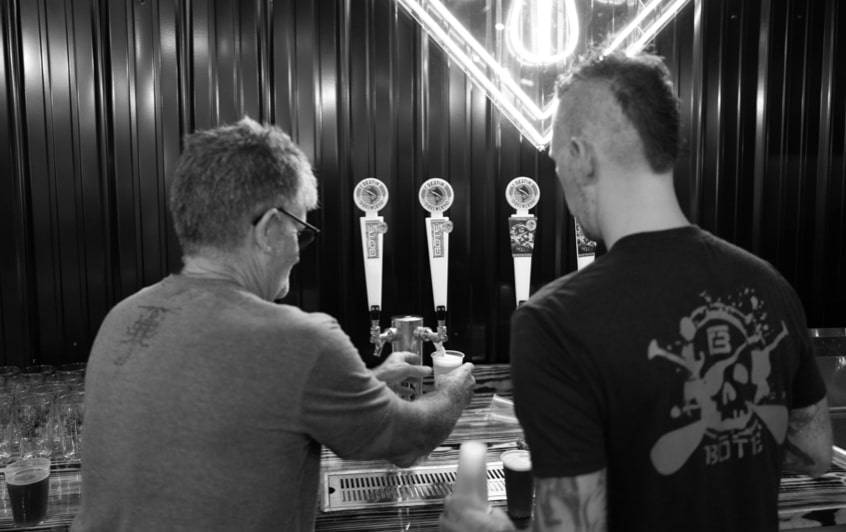 First, a reminder that St. Petersburg's new flagship is in good company. Peppered across the Panhandle, BOTE's flagship footprint runs deep.
BOTE Destin is the original BOTE Retail Store, located just minutes from BOTE headquarters. Born from good ol' sweat and tears, the building used to be a run-down liquor store before BOTE owner Corey Cooper, with help from friends and family, remodeled the building from the ground up.
BOTE Fort Walton Beach is the miracle on Miracle Strip Parkway. Opened in 2015, BOTE Fort Walton Beach has quickly become one of BOTE's top selling locations.
BOTE Grayton Beach is like a step back in time. Grayton Beach is only 45 minutes away from BOTE headquarters, but has a totally different vibe. It's one of the few coastal villages left along the Gulf Coast that has managed to maintain an authentic sense of old Florida. And if you're sporting a town motto like, "Nice Dogs, Strange People," only good things can happen.
In other words, Paddle company meets paddling paradise. Surrounded by Tampa Bay to the east and the Gulf of Mexico to the west, the peninsula on which St. Petersburg is located is a paddling mecca. So, it makes sense that water-obsessed St. Pete should have a hub for water lovers from all walks of life.
Whether you're paddle surfing with a Flood at St. Pete Beach or embarking on a paddle tour of the stunningly crystal-clear waters of Fort DeSoto Park on your Traveller, St. Petersburg and BOTE St. Petersburg go together like paddles and a standup paddleboard.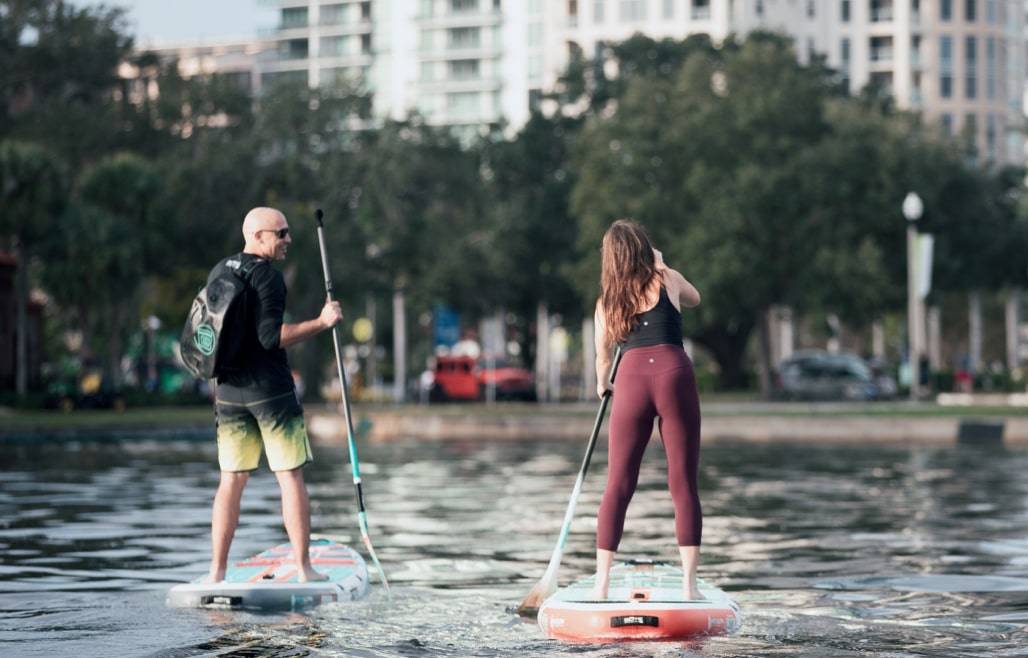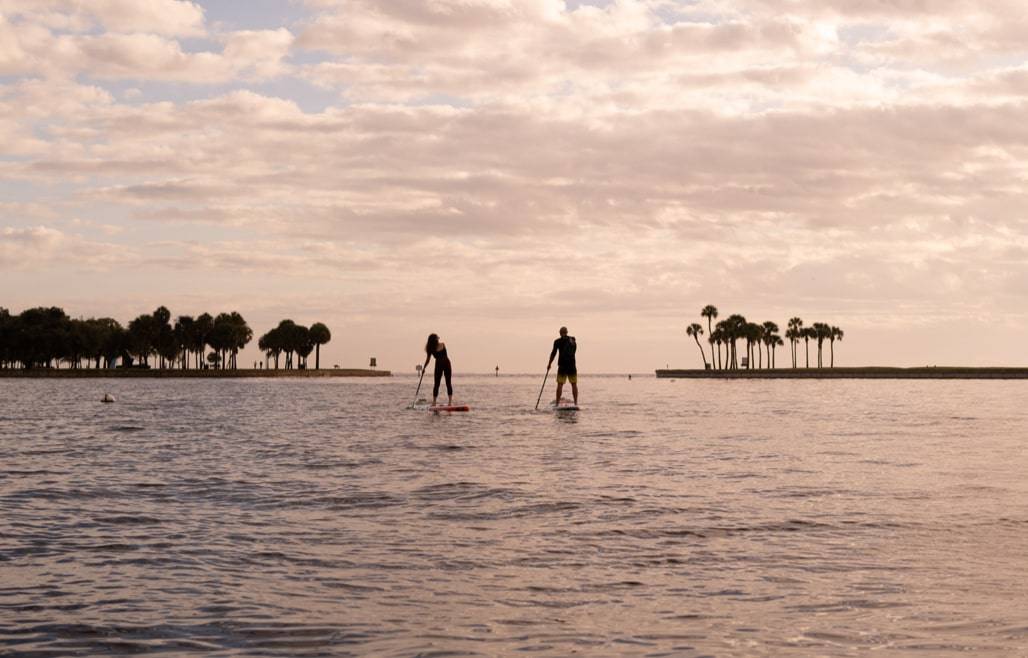 BOTE's Newest Flagship Store
Our newest flagship store in St. Petersburg is a 4,000 square foot retail space that immediately envelops you in the sense of what the BOTE brand stands for. With the full lineup of BOTE paddle boards, kayaks, docks, and more, customers will have no problem going from store to surf on the same day. Whether you're in search of a paddle board for beginners or you're a seasoned pro looking for the perfect kayak for fishing, BOTE has you covered in new St. Petersburg.
"Hands down, there is no better way to experience BOTE than to walk into one of our flagship stores," said Zack Eckert, Senior Director of Business Development, BOTE. "The passion and knowledge of our staff combined with the ability to get hands-on time with our products is truly unbeatable when it comes to understanding and becoming a part of what we affectionately call BOTE Nation. The fully immersive storefront offers customers a unique way to learn and get even more excited about enjoying life on the water. We are honored to open our doors in St. Pete and look forward to becoming a part of this energetic community."
---
"Hands down, there is no better way to experience BOTE than to walk into one of our flagship stores."

- Zack Eckert, Senior Director of Business Development, BOTE
---