Meet the

TRAVELLER

Paddle Board
Go the distance with the Traveller Epoxy Solid Paddle Board. With a low center of gravity and agile yet stable design, it's the best paddle board for long distance paddling and training, with or without gear.
GOING THE DISTANCE
Not your average touring SUP, the unique design of the Traveller Epoxy includes a double concave hull, low profile bow, and the narrowest shape of our entire fleet. When combined, these features allow you to maintain control while gaining speed and cut through chop. Offered in two lengths (12'6" and 14') with a capacity reaching up to 315 lbs., the Traveller Epoxy helps you go farther, faster.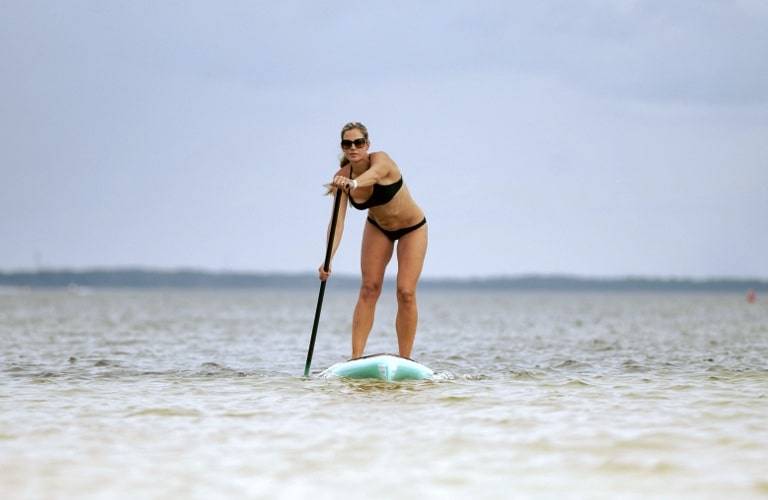 WHEN SPEED & AGILITY COLLIDE
Training and expedition are the Traveller's forte. Whether it's speed and agility training or embarking on a lengthy journey, this board has your back! The lower center of gravity offer stability in a paddle board that's second-to-none - perfect for long distances in open water and fitness training for core strength and superior balance.
DESIGNED FOR THE JOURNEY
This high-performance SUP platform was designed with a unique combination of features that make it perfect for distance paddling, with or without gear. The double concave hull offers maximum control, planing, and speed while the low profile bow shape pierces chop with ease. Don't take our word for it, check out this story to see how Josh Collins journeyed 3,500 miles on his Traveller.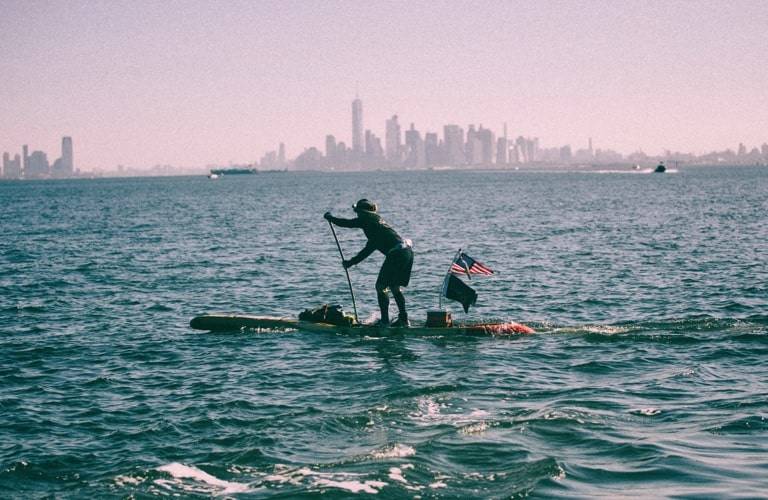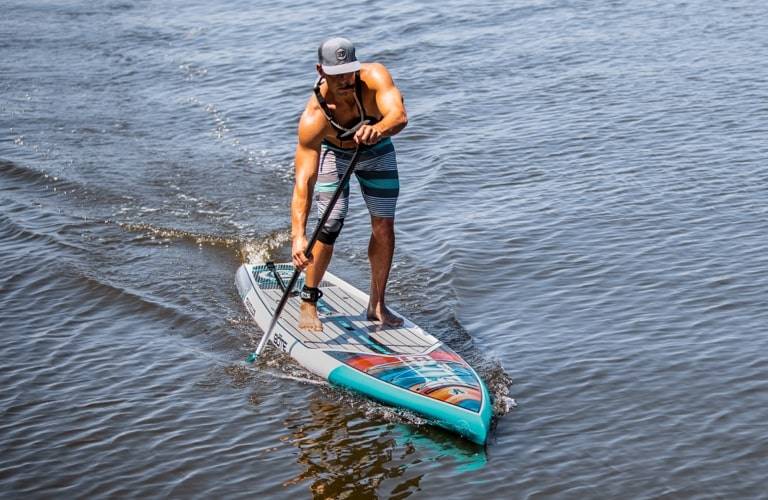 Now, let's talk style
You can't go wrong with the Classic, featuring faux wood inlay paired with bright white and seafoam accents. But you could spice it up with the Native series, offering blocks of color matched with subtle patterns like lime green-forward layered print (Native Shatter), sunset-inspired waves (Native Waves), or coastal watercolor (Native Meadow). Whatever your style, go farther, faster, with the Traveller Epoxy Solid Paddle Board.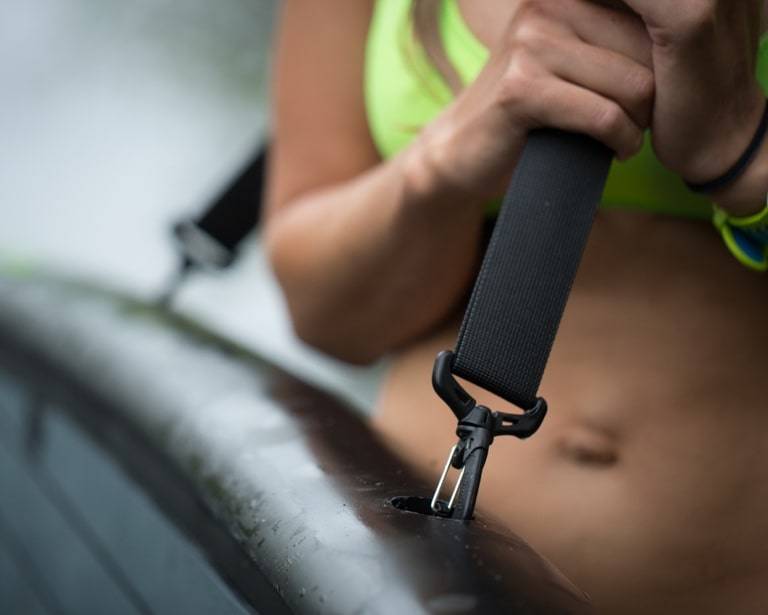 Travelink™ Compatible
Travelink™ SUP Carry System Compatible to transport your BOTE hands-free over long distances safely and ergonomically with ease.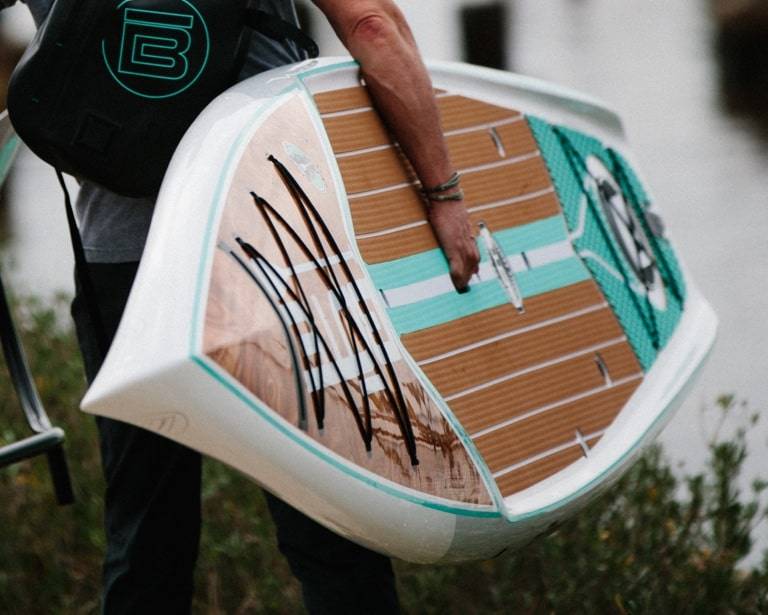 Center Grab Handle
Redesigned to be the most comfortable Grab Handle found on any paddleboard. No more numb fingers or weak leverage while transporting your board.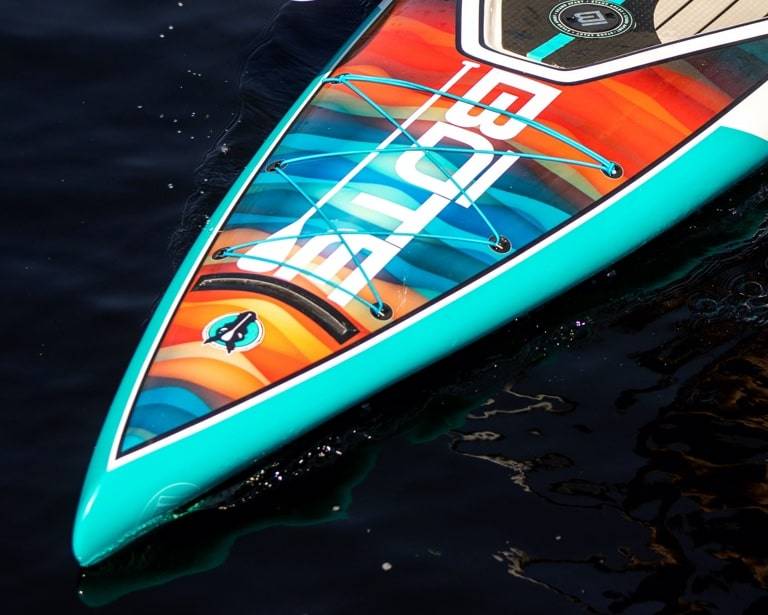 FRONT & REAR Bungees
Adjustable Bungee Straps provide quick and easy storage of extra gear and are available on all of our board and kayak models.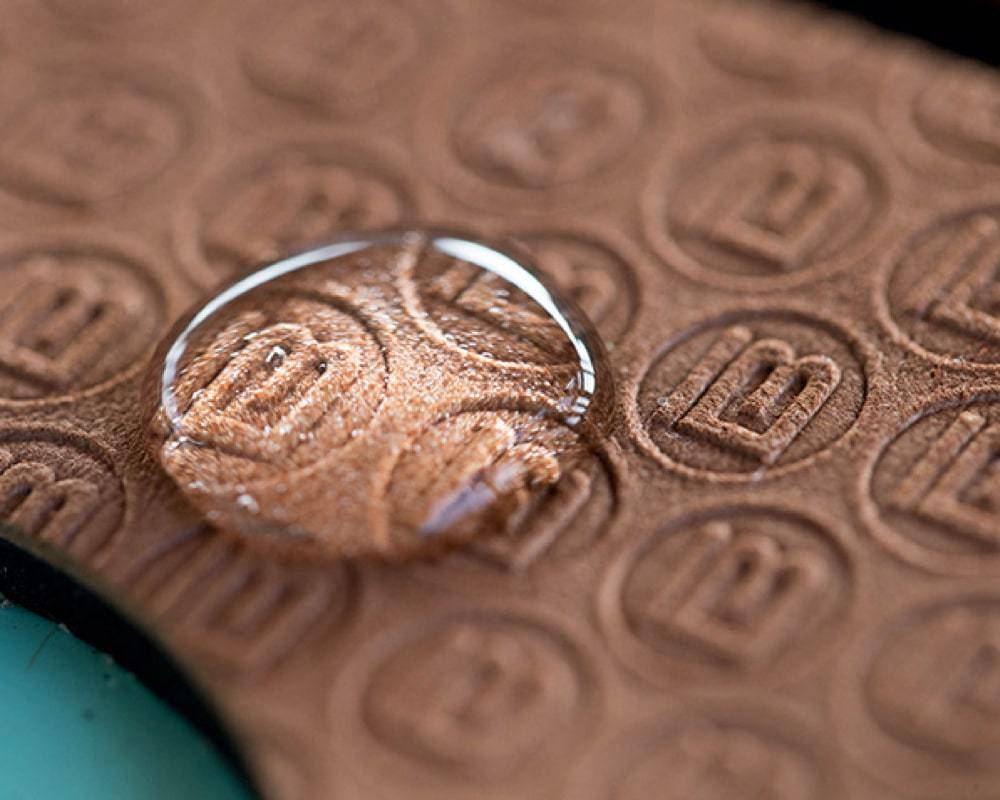 BVA Foam Deck Pad
The BVA multi-textured deck pad is heat sealed to shed water and provides plenty of cushion to reduce fatigue and anti-slip traction.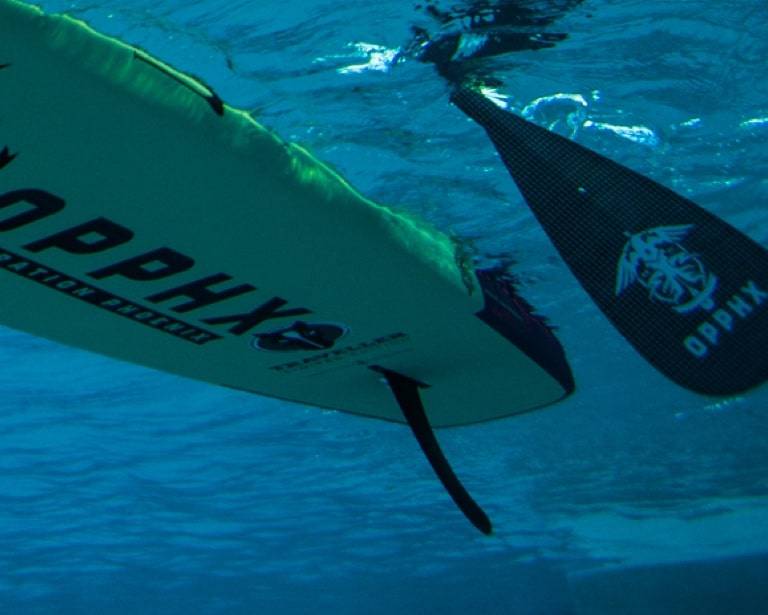 Detachable Center Fin
A center fin held in place by screw that is removable for ease of transport and storage.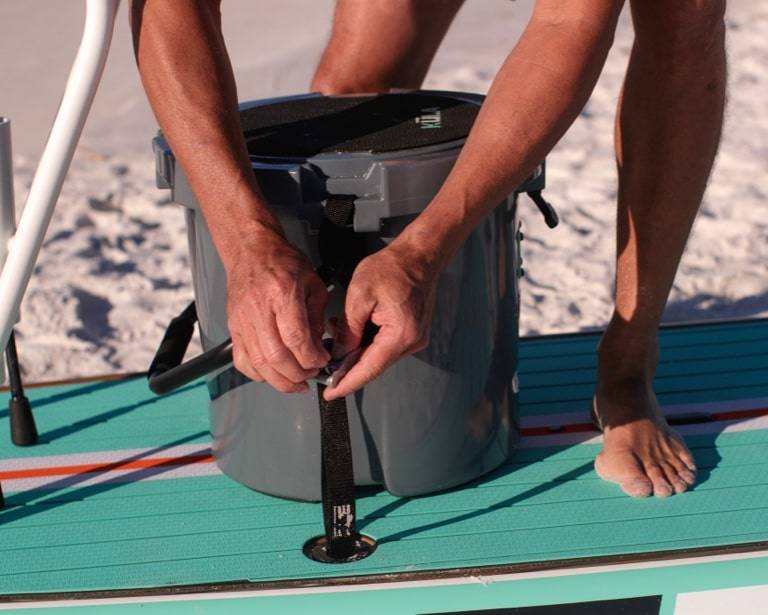 Cooler Tie-Down Points
Tie down points on the deck of the board, perfect for lashing down a cooler (or other gear).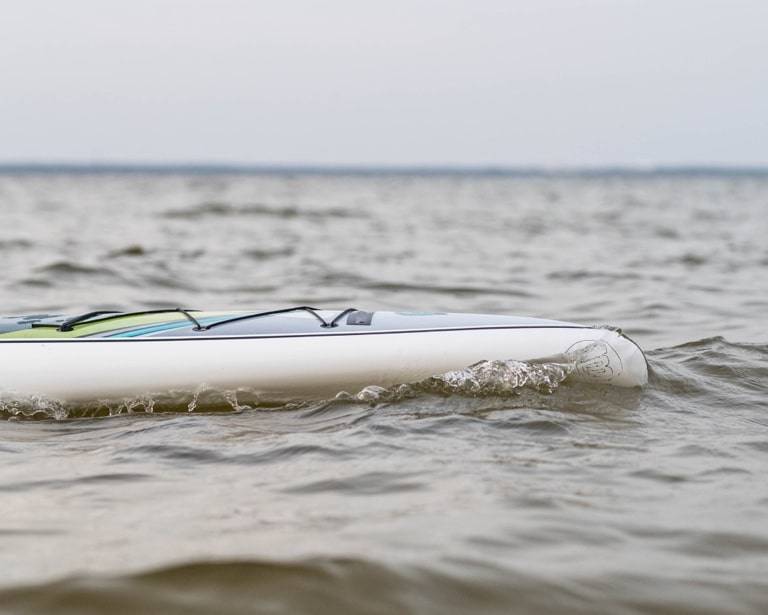 Displacement Hull
A displacement hull has a deep-v nose which allows the board to cut through the water efficiently. It's a good choice for fitness, extended paddling, and fishing.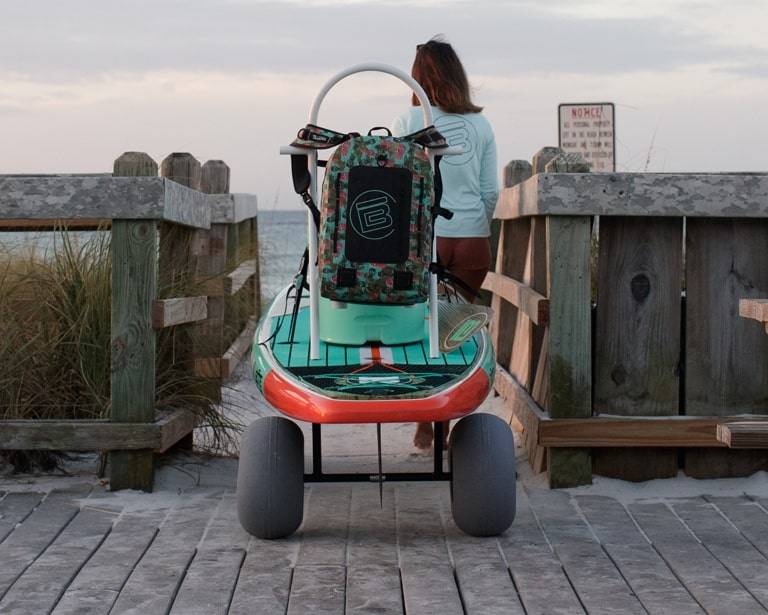 Wheel Rac Compatible
The Wheel Rac was designed to make transporting your BOTE and your gear easy and simple by rolling instead of carrying. Balloon tires allow you to glide over almost any terrain with minimal effort.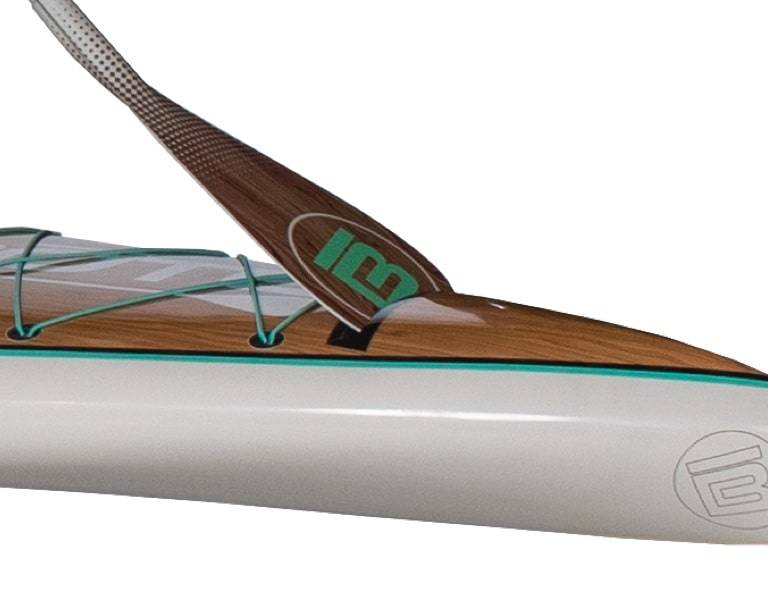 Paddle Sheath
Located in the bow of the board, the Paddle Sheath holds the blade end of the paddle, freeing up the hands for other activities.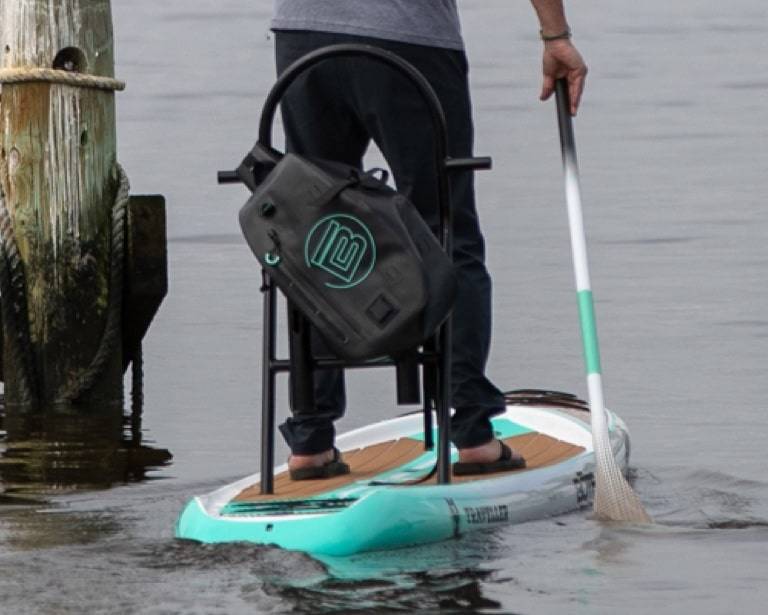 Rac Compaitble
Rac mounting points compatible with all BOTE Rac accessories.
*Excludes Rocket Rac.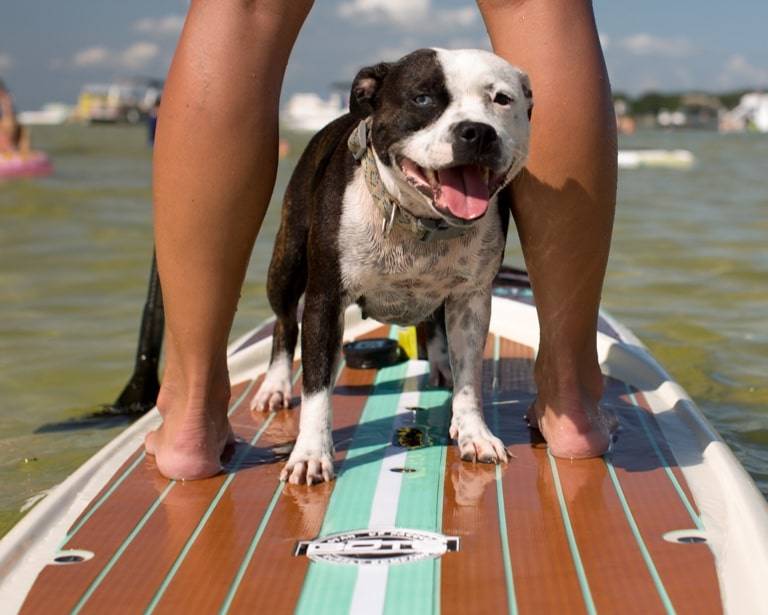 Recessed Deck
A recessed deck gives the rider a lower center of gravity, giving added stability while paddling as well as keeping water off the deck of the board.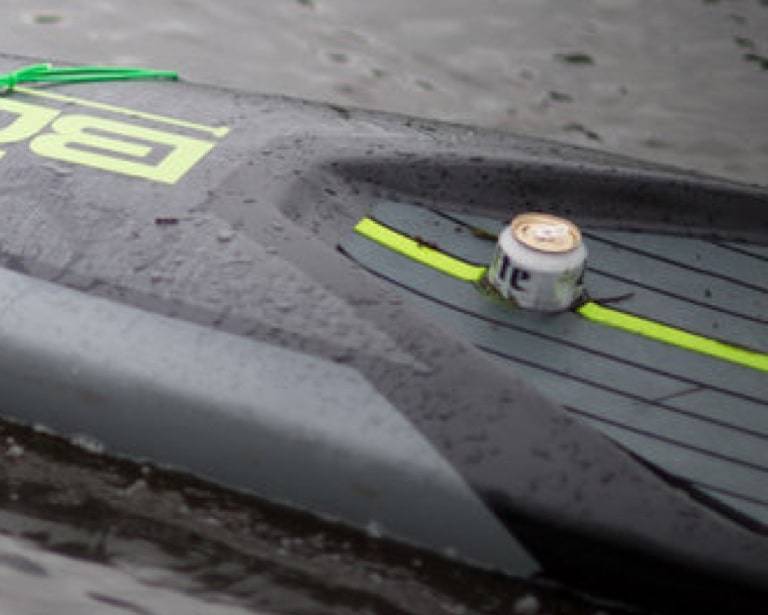 Stashpod
Available on our solid paddle board models, the Stashpod provides a convenient place to secure a drink or even hide your keys while paddling. Stashpod is water resistant when sealed, not waterproof.
If our product isn't performing as it should, don't hesitate to reach out to our customer service team.
FLAT RATE FREIGHT SHIPPING
Go ahead, make it yours! Flat Rate Freight Shipping starting at $99 for orders in the contiguous U.S.
Compare MODELS
Traveller Aero vs Traveller Epoxy
COMPARE
Traveller Aero 12'6"
Traveller Epoxy 12'6"
Traveller Epoxy 14'

Single Chamber
with Entry Rocker

Displacement Hull
with Recessed Deck

Displacement Hull
with Recessed Deck

Travelink™ Storage Points