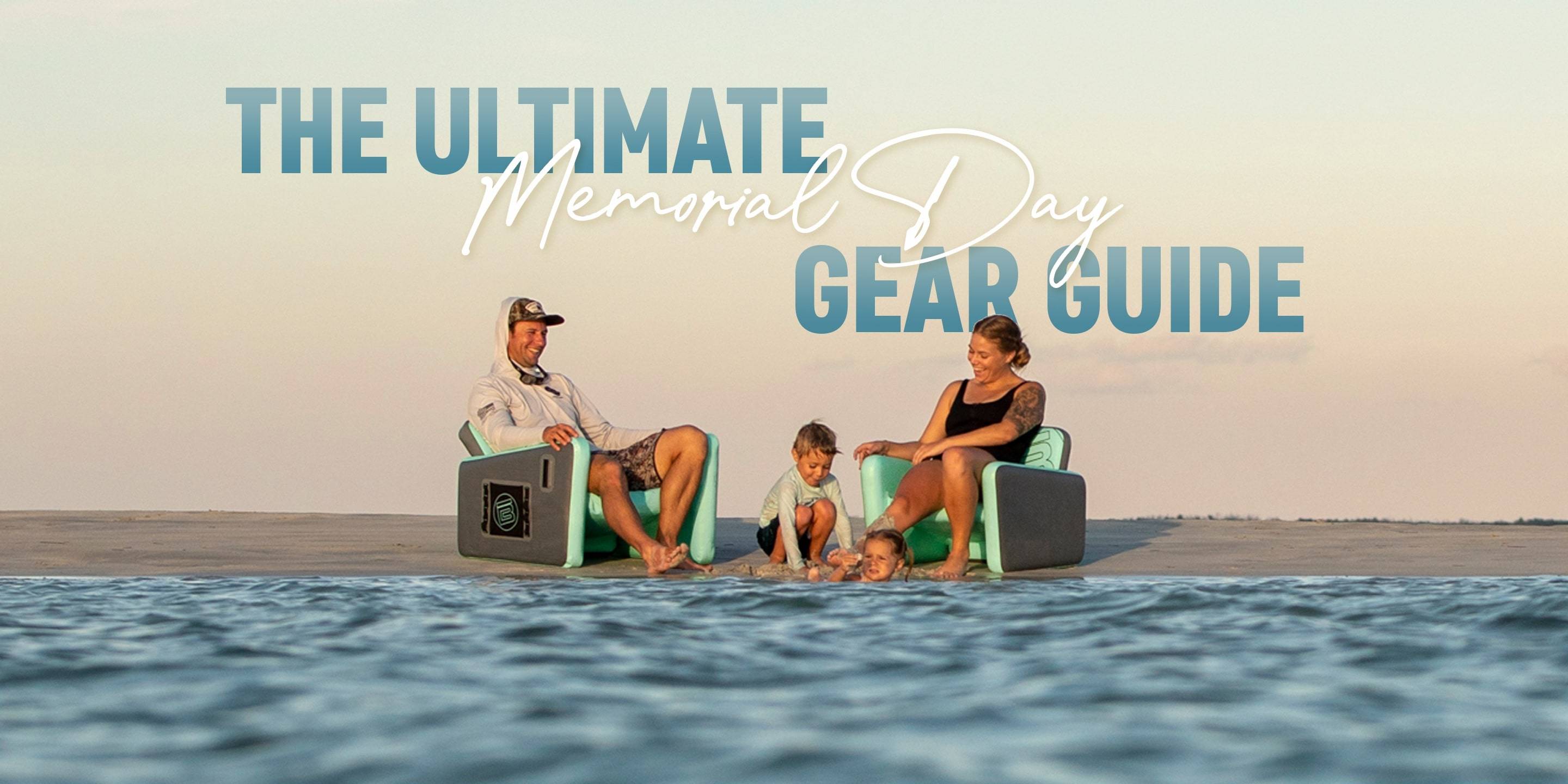 The Ultimate Memorial Day Summer Gear Guide
Do you hear that? That's the sweet sound of summer fast approaching with the first (albeit unofficial) kickoff to summer days - Memorial Day. Whether you're spending your long Memorial Day weekend maximizing your backyard and perfecting your grill skills or traveling to a quintessential beach town for an epic summer kickoff, one thing's for sure - Memorial Day and time on the water go hand-in-hand. And with BOTEs lineup of SUPs, seats, and floats, the sky's the limit with things to do on Memorial Day.
Make this Memorial Day more than hotdogs, cold brewskis, and a friendly horseshoe game. Level it up by bringing it to your nearest ocean, river, or lake with some key BOTE products.
This is your ultimate Memorial Day summer gear guide.
It wasn't that long ago when BOTE reimagined the water float game with the OG Dock Hangout, a 270-degree floating party pad packed with accessory points to clip, snap, or magnetize (yes, magnetize!) all the essentials for a good time. And in 2022, we're expanding way beyond the original Dock Hangout, creating an entirely new ecosystem of Hangout floats, chairs, couches, tubes, and bars. Each member of the Hangout Suite can thrive as a stand-alone piece. But when paired and put together like floating Tetris pieces, you're looking at a full-on party empire.
This Memorial Day, build your personal Hangout haven with these Hangout products.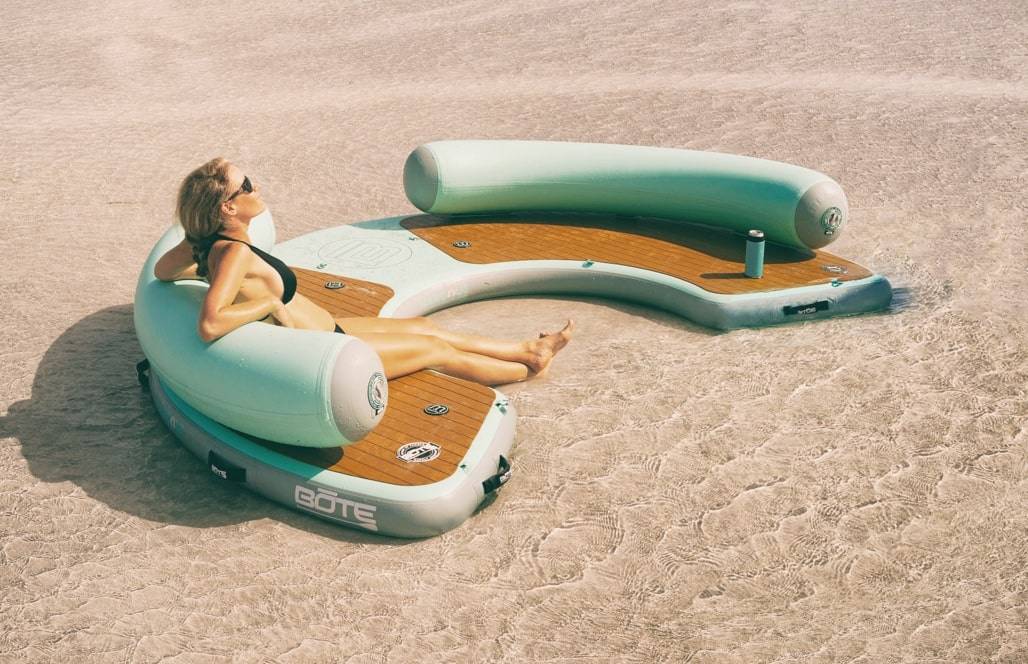 Making some tweaks to the original Dock Hangout, the Hangout 240 is—you guessed it—240º of lounging goodness. Equipped with four MAGNEPODs so your drink stays securely snapped into place, a traction pad, inflatable pontoon backrests so you can kick back without sliding off, and KULA tie-down clips front and center for easy access to snacks and bevies. The Hangout 240 lets you take your entire Memorial Day party to the water.
Even better? This rigid and virtually indestructible platform holds up to 900 lbs in weight. If you want to expand beyond that, the DockLink connections along the Hangout 240 allow you to also add on other Hangout products. Which, well, why wouldn't you?
Fitting perfectly snug in the center of your Hangout 240, the Hangout Bar is arguably the most critical floating device for Memorial Day. It is, after all, a floating bar. This social circle is 4 ft in diameter and equipped with four MAGNEPODs, a traction pad, and an open center built to hold a KULA 5. Add it to your Hangout 240 for the ultimate lounge pad, or just pop one in the pool for your own personal boozy island. The Hangout Bar is entirely adaptable and always applicable.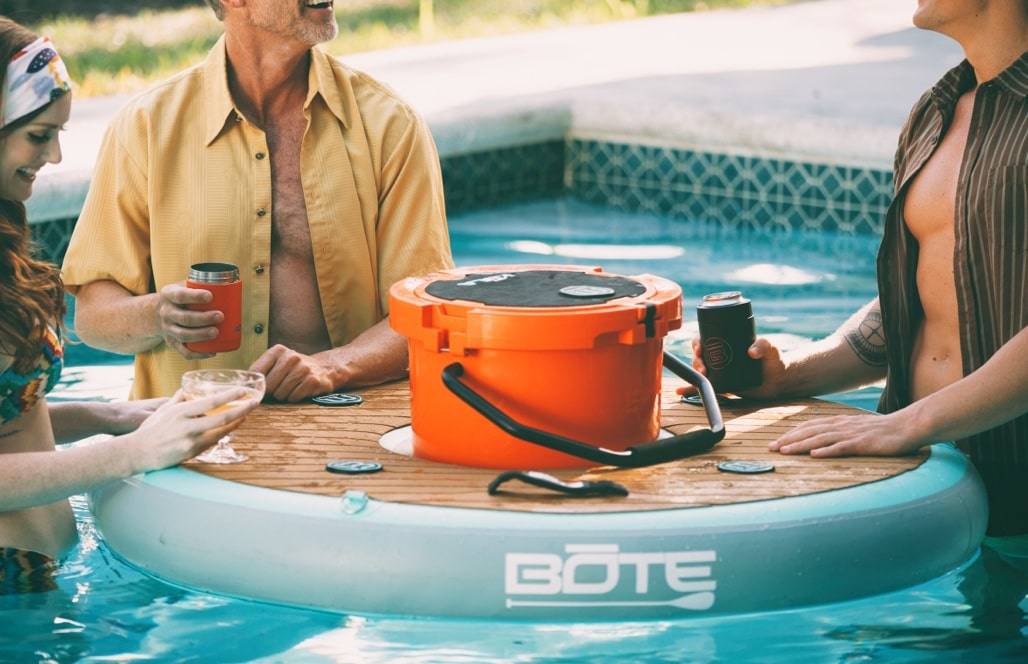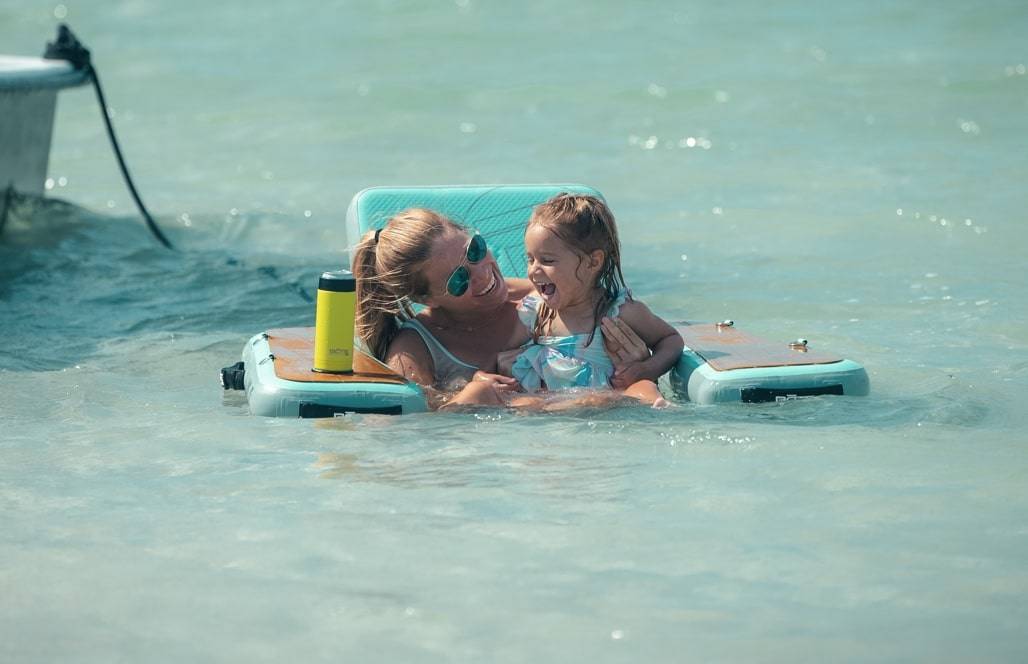 If you're the type of person who prefers to be in the water versus floating on top of it, the Hangout Chair will be your summer companion. The first of its kind, this Adirondack-style floating chair keeps your rear submerged without the struggle of trying to stay afloat. Made with Aero Technology, the Hangout Chair is only 9lbs inflated and supports up to 300lbs. So snap on a MAGNETumbler, lather some sunscreen, and enjoy the cool water this coming Memorial Day.
Particularly awesome if you plan to do some river lounging this Memorial Day, the Hangout FLOATube is an elevated take on the traditional black-rubber inner tube tire. MAGNEPOD compatible, so you don't have to hold your drink the whole time, a traction pad backrest so you don't chafe, and a mesh bottom to lounge without the worry of falling through, the Hangout FLOATube eliminates all the minor hassles of river lounging and maximizes all the glorious parts.
But wait, there's more! As infomercial-y as that might sound, the Hangout Suite really does feature so much more, including couches (Port and Starboard), chaise lounges, and more. Shop the entire Hangout Suite today.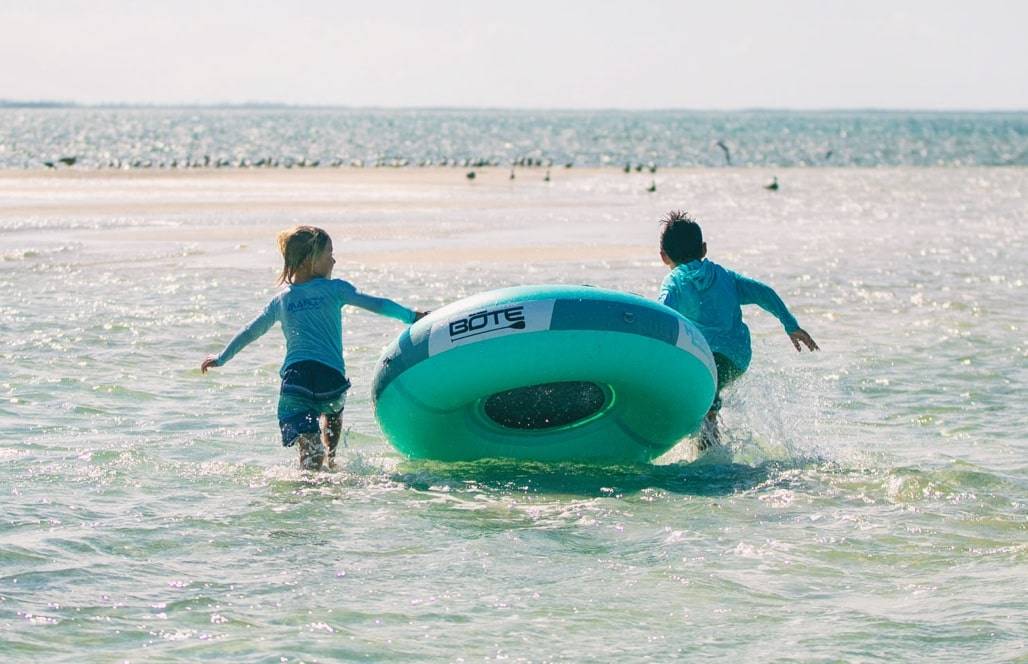 If you are new to the paddle boarding world or looking to add to your collection, the WULF Aero is the board for you! This board is lightweight and affordable, making it a great option for beginners. This inflatable board is everything you could possibly want -- portable, storable, durable, and extremely lightweight. This board is perfect for beginners who are looking to learn how to paddle board, as it is very easy to maneuver and not too difficult to learn.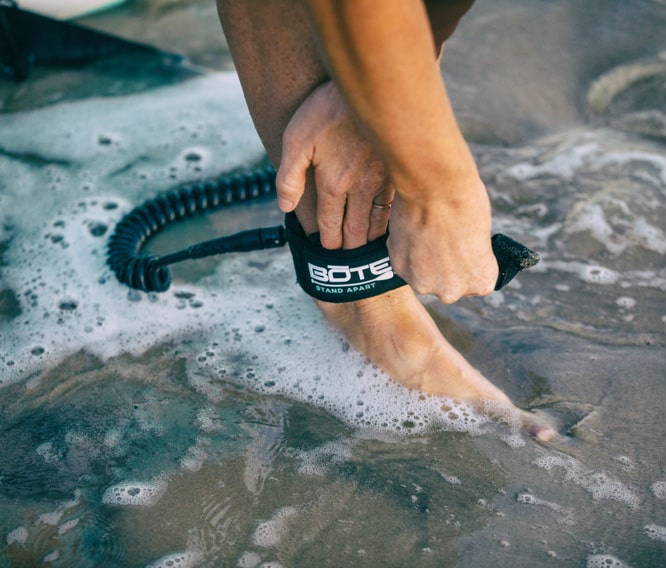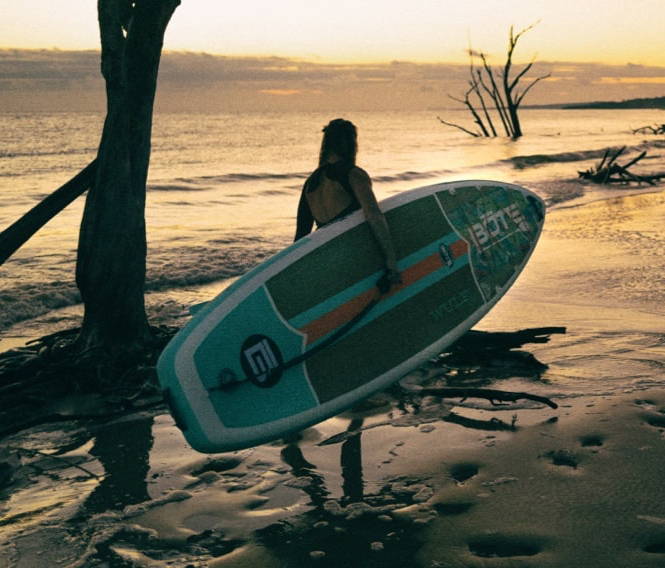 ---
"It's a simple, stable vessel for those whose mission is to chase the sun."
---
Just purchase, inflate, and go. The WULF comes with everything you need, including a 3-piece adjustable paddle, hand pump, and coiled leash. You'll kick off Memorial Day weekend as a paddling novice and feel like a pro by summer's end. And regardless of your expertise, you'll look badass sporting our retro-style design with the WULF Aero.
The Zeppelin Aero 10' is your travel companion, especially if you're going to a distant or remote location for Memorial Day. Its compact size and loaded bag weight of 46 lbs make this single-seat kayak easily transportable while still providing optimal performance on the water. Simply put, you can take it anywhere you go, no matter how you plan to get there.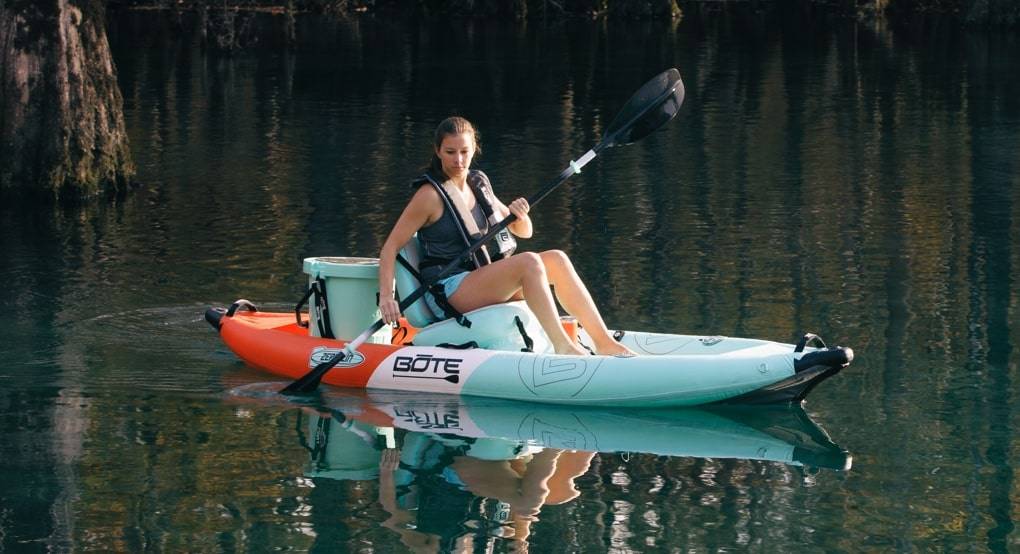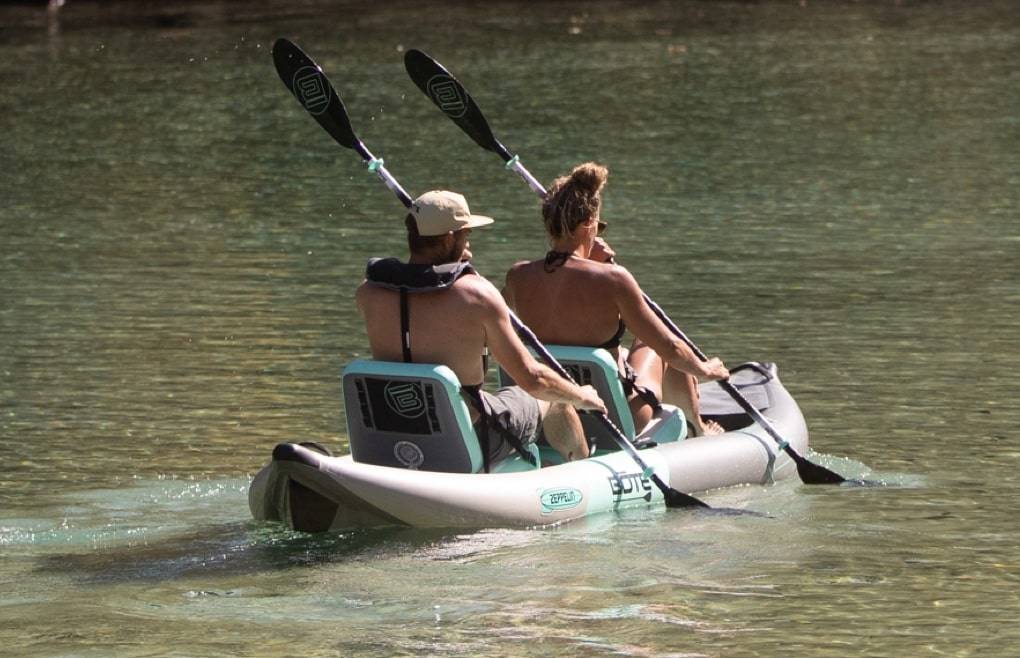 Suppose you're looking for a versatile and durable tandem kayak. Say hello to the Zeppelin Aero 12'6", a sleek, chic, and transformable beauty. Coming equipped as a tandem so you and a buddy can paddle the Memorial Day weekend away, the Zeppelin Aero 12'6" quickly transforms into a single kayak with just a couple clips and shifts. With a weight capacity of 600 lbs, this tandem kayak will keep you and a friend high, dry, and stable. And if you don't feel like bringing along a friend, it's got great space (and capacity) to deck it out with KULAs, drybags, and more.
Whether you want to kayak tandem with your paddling partner in crime or kick it solo, the Zeppelin Aero Inflatable Kayak suite has plenty of options.
So, you can't make it to the water this Memorial Day weekend? That doesn't mean you should succumb to metal chairs that burn your skin or nylon lounges with so many tears in them it's a surprise you don't fall right through. Whether you're hanging poolside, grilling up some backyard burgers, or (if you're lucky) heading to the beach, our lineup of Aero Seating is an essential companion this Memorial Day weekend.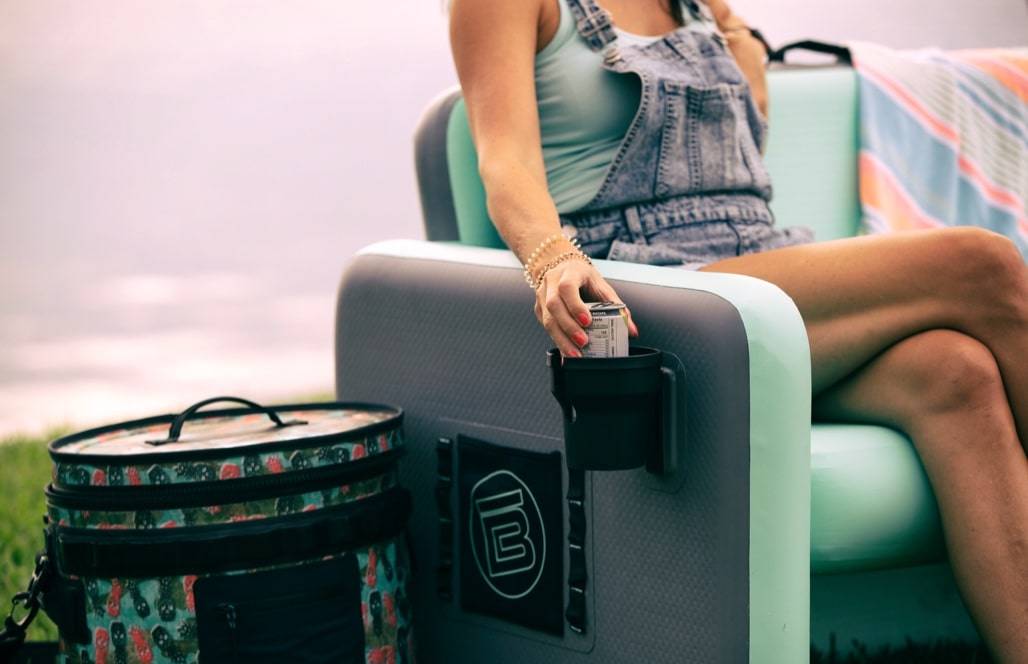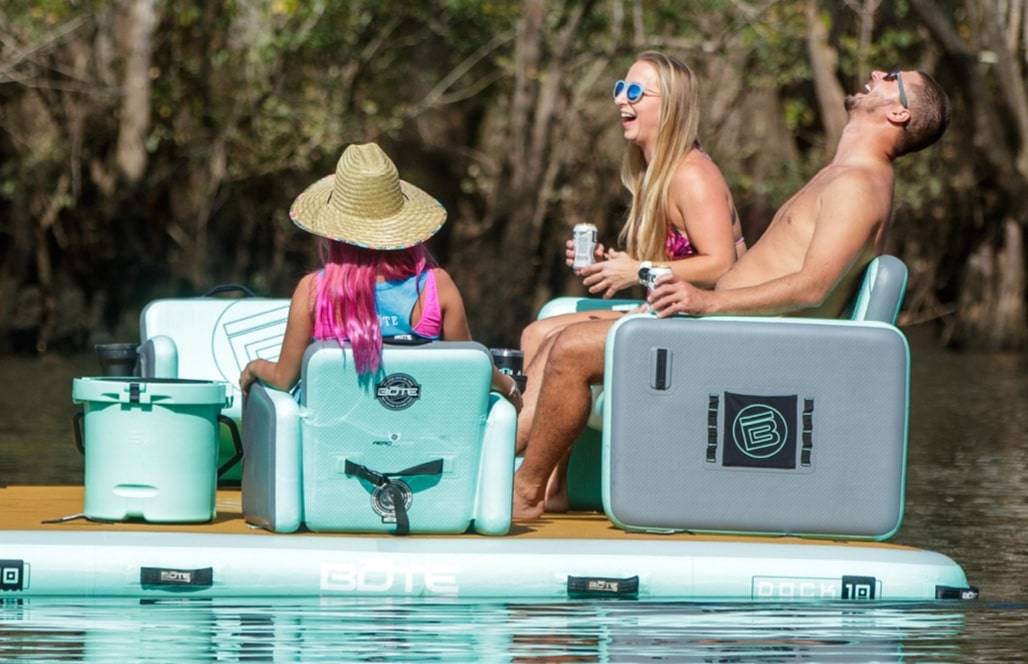 Unlike the Hangout Suite, BOTE's Aero Seating options are meant to be enjoyed on land. Portable, compact, and lightweight, deck out your backyard with Aero Seating for the Memorial Day party of the century or bring it along with you to the neighborhood block party. Imagine plopping down an Aero Chair XL with its 350 lbs weight capacity and super solid construction next to your neighbor's rickety folding chair from college. Talk about an MVP performance.
---
"It's my new favorite chair! Took it to the beach with a cooler and some fishing poles, everyone in my family loved it. Comfortable, excellent quality, easy to carry around, and easy to clean when it's inflated. Just spray it down with a hose to clean the sand and dirt off, let dry and then deflate. 10/10 would recommend" - Verified Buyer, Kenneth J.
---
No Memorial Day weekend is complete without the right food and refreshments. Sure, bags of chips and lukewarm beverages will suffice if they have to, but why would you settle for that when you can simply choose the right coolers and drinkware instead?
No matter where or how you celebrate Memorial Day this year, bring along a KULA cooler. Our KULA 5 is large enough to pack single-serving foods and refreshments, so you and the kiddos can grab-and-go knowing you'll have something refreshingly cold to snack on. If you want to get super creative, grab a KULA 2.5, equipped with a tap (yes, a tap!) and perfect for large batch cocktails.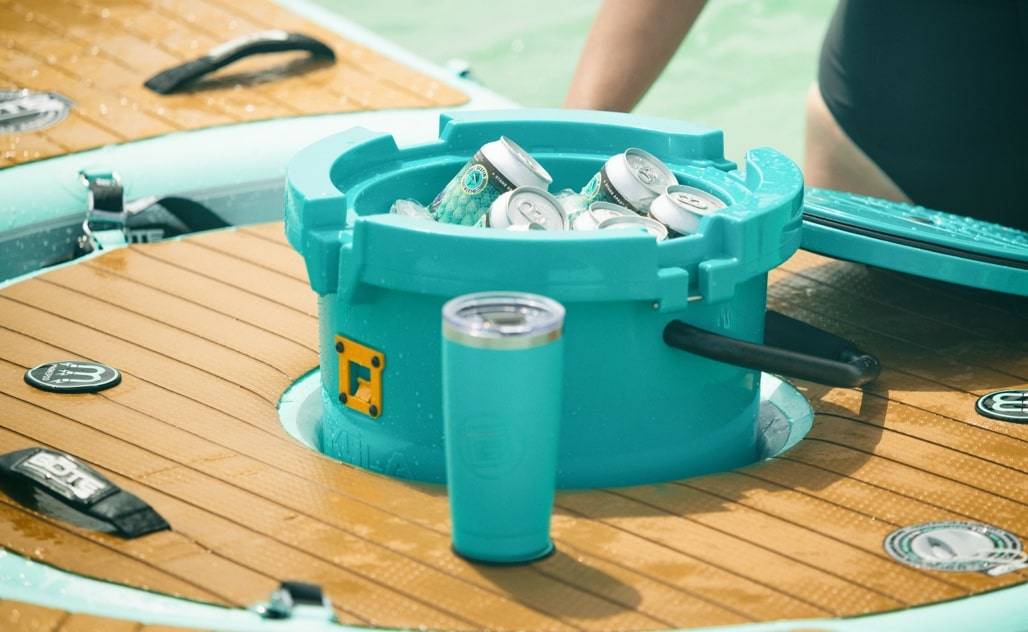 And don't forget - it's one thing to store your beverages in an icy cold cooler and a whole other thing keeping them cold once it makes its way into your cup. BOTEs lineup of drinkware is all MAGNEPOD compatible and ready to keep your drink chilled till the last sip. Don't need MAGNEPOD? No problem. Our koozies, bottles, and tumblers do the job as a stand-alone drink apparatus, and when you do need it to be magnetized, well, you're ready to go!

So #BOTENation, you ready to bring in the summer with some epic celebration? Level up your Memorial Day by having BOTE by your side.