Inflatable seating
comfort on-the-go
Inflatable Seating
Comfort on-the-go
Inflatable seating collection
Here at BOTE, the life of leisure and the call of the wild live in perfect harmony. One moment, you can set off on a multi-day SUP trip or kayak fishing adventure; the next, you can unwind on a Hangout with a KULA full of beer. It's this delicate quest for yin and yang that not only informs the types of products we make but also sums up our mission: we want people to have an awesome time outdoors and on the water—in whatever capacity they choose.
Perhaps no collection sums up this balance better than our Aero Inflatable Seating Collection. Our Aero Inflatable Seating is a new take on an old staple. From camping to boating to beach day lounging, it's always been clutch to have a no-frills, full-send seating option to accompany your outdoor pursuit of choice. So, why not improve upon those rickety old canvas camp chairs and rusty old beach chairs that always seem a pinch away from a tetanus nightmare. Thus the Aero Inflatable Seating Collection was born.

We took our Aero Technology and applied it to the basics to create a more portable, storable, comfortable, and awesome option for on-the-go seating.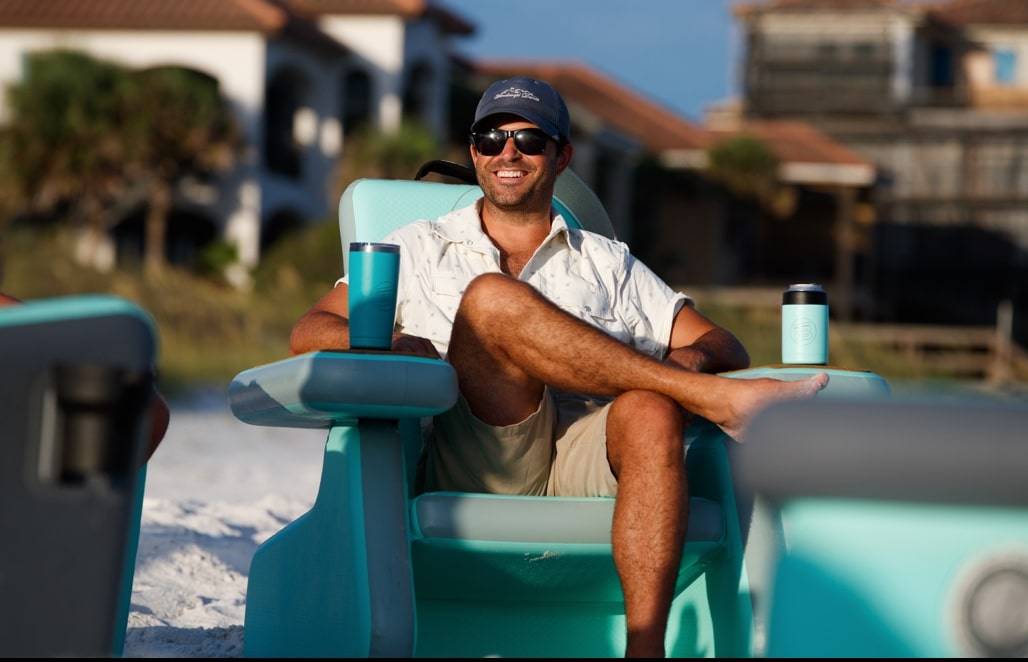 the perks of aero inflatable seating
The Aero Inflatable Seating collection was forged in the fire of functionality, born in the belly of back-to-basics simplicity, and created in the cradle of comfort. In short, seating never had it so good.
ULTIMATE COMFORT
Arguably the most significant benefit of Aero Inflatable Seating? The friggin' comfort. No matter how you slice it, these seating stallions were originally intended to be one thing and one thing only: downright legendary in the comfort department. Of course, they evolved into something much more dynamic than that with an array of attributes like versatility, portability, storability - the works. But first and foremost (and forevermore), Aero Inflatable Seating will always be the most comfortable seating option around.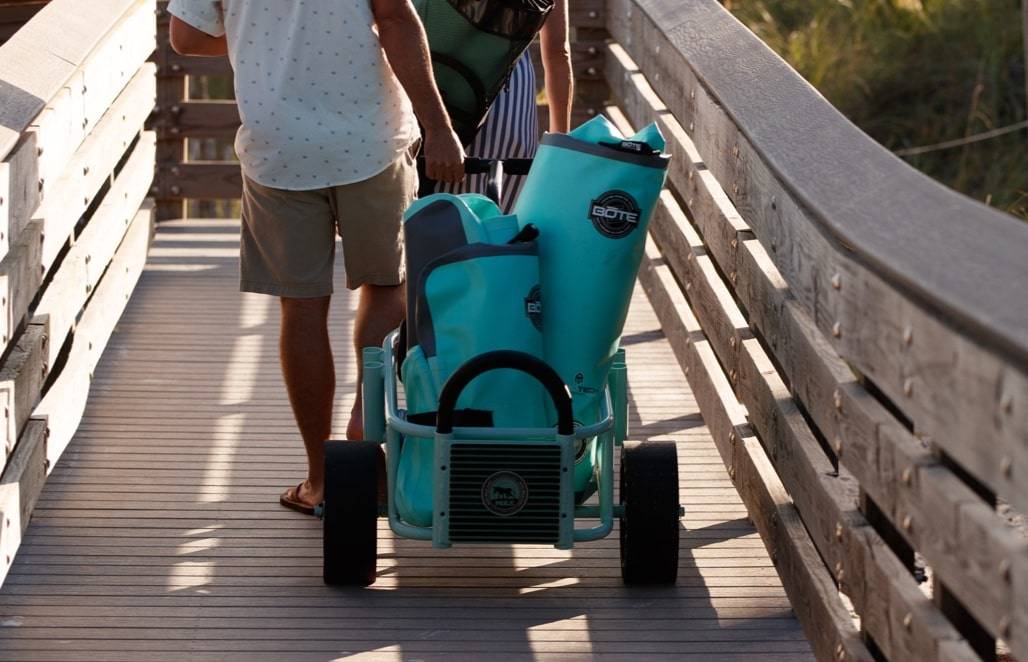 SUPREME FUNCTIONALITY
The thing about comfort is that it's only good if it's practical. And BOTE's Aero Inflatable Seating collection is most assuredly both. Whether you're looking for the perfect portable beach chair or the most comfortable camping chair in the world, Aero Inflatable Seating performs like a pro in whatever setting you need it to. No bells and whistles or even useless antiquities, Aero Inflatable Seating is tailor-made for the adventure (or leisure sesh) at hand—no matter what that might be.
MULTIPLE SIZES AND STYLES
Aero Inflatable Seating is also tailor-made to a panoply of personas and seating preferences. Because variety is the spice of life, right? That's why we didn't stop at just the Aero Chair (the O.G. Aero Seating option) but rather evolved and expanded into a variety of your other favorite seating options. Whether you want a chair or a couch or an Adirondack style lounger via the AeroRondak, the style options are as diverse as they are comfy. Who knows? Maybe an Aero Inflatable Lazy-boy comes next!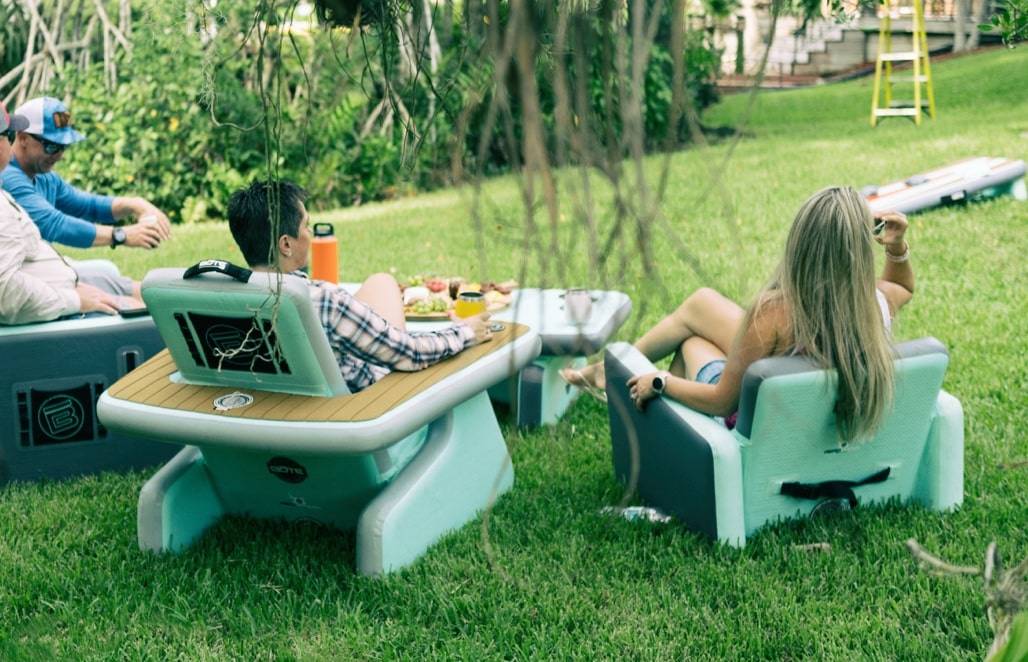 aero CHAIR
Ah, the Aero Chair—the original Aero Inflatable Seating option. This bad boy holds a special place in our buoyant hearts, not just because it was our firstborn in the BOTE seating department, but because over the years, it's remained a tried-and-true favorite even amidst the evolution of our line.
Perfect for boating, beaching, lounging, and camping, this much is clear: the Aero Chair is perfect. It's an excellent option just about anywhere. Designed to sit low to the ground and constructed with Aero Technology™ to ensure peak rigidity and performance, the Aero Chair is a must for all your 'sit back and relax' needs.

The Aero Chair comes in two sizes—Regular and XL. To compare it to a beanbag chair would be a lesson in futility. Because, quite frankly, beans just don't hold a candle to air.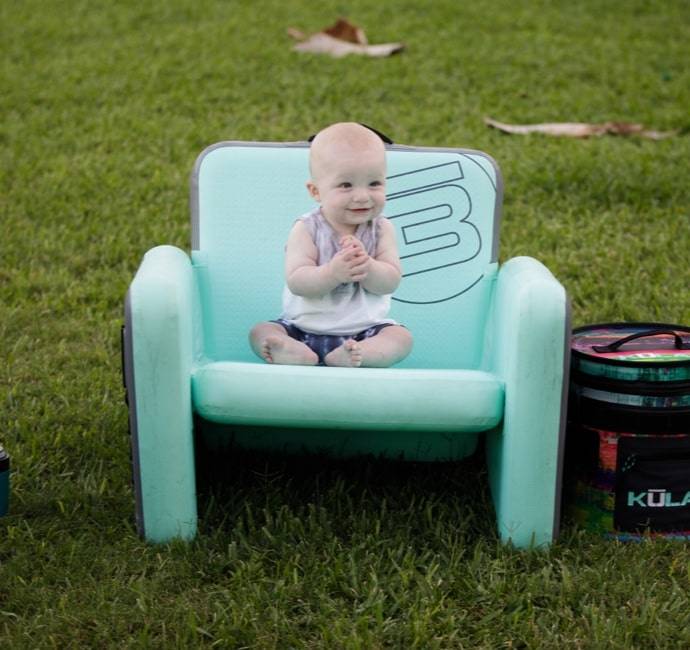 aero COUCH
The roomier big brother of the Aero Chair, the Aero Couch offers a loveseat style option that can be taken virtually anywhere. Designed to sit low to the ground, it's perfect for kicking it back on the beach, chillin' on the boat, pre-gaming at a tailgate, or just porch sitting.

AeroBOTE construction allows BOTE inflatable seating to transform from folded and stored to a fully functional seat in seconds. When deflated, it folds up to fit in the smallest of spaces, allowing for superior ease of transportation and storage.
aerorondak chair
Your favorite wood-cabin front-porch icon just got an airy upgrade. The AeroRondak Chair is the latest edition to the Aero seating line.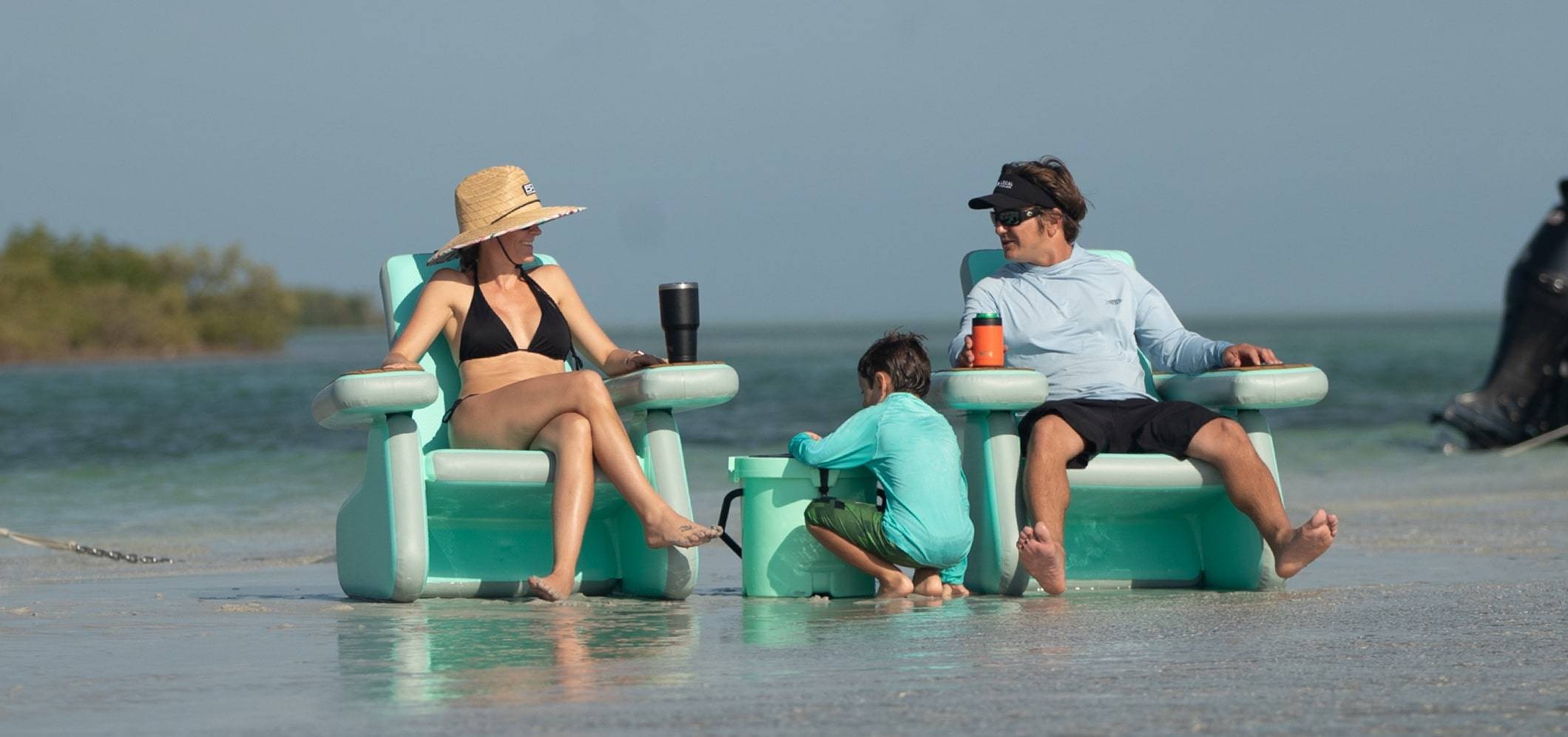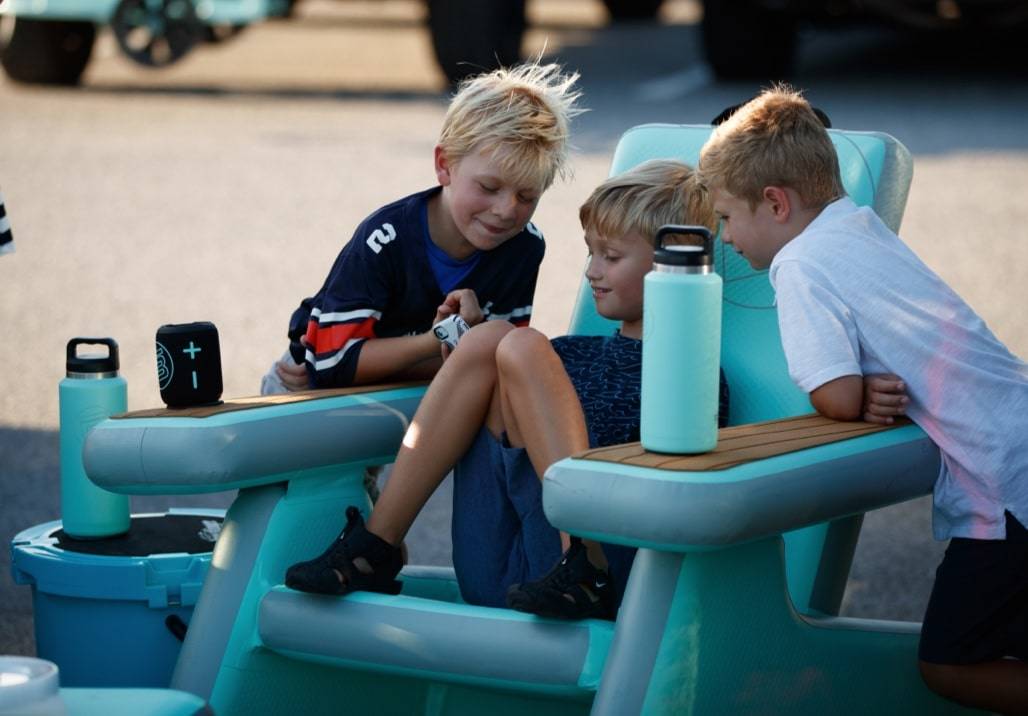 We took everything you love about the traditional Adirondack chair (easy-breezy lean, wide armrests, laidback vibe) and made it inflatable. The AeroRondak Chair is extremely comfortable and portable, thanks to BOTE's Aero Technology. Take it camping, tailgating, beaching, boating, and more.

Plus, it comes complete with essential features like a carry sling, a Nano Pump, and MAGNEPOD™ functionality to make it compatible with all your favorite accessories. Each BVA-covered armrest comes fully loaded with a neo-magnetic port for all your MAGNEPOD goodies (from MAGNETumblers to MAGNEKoozies).