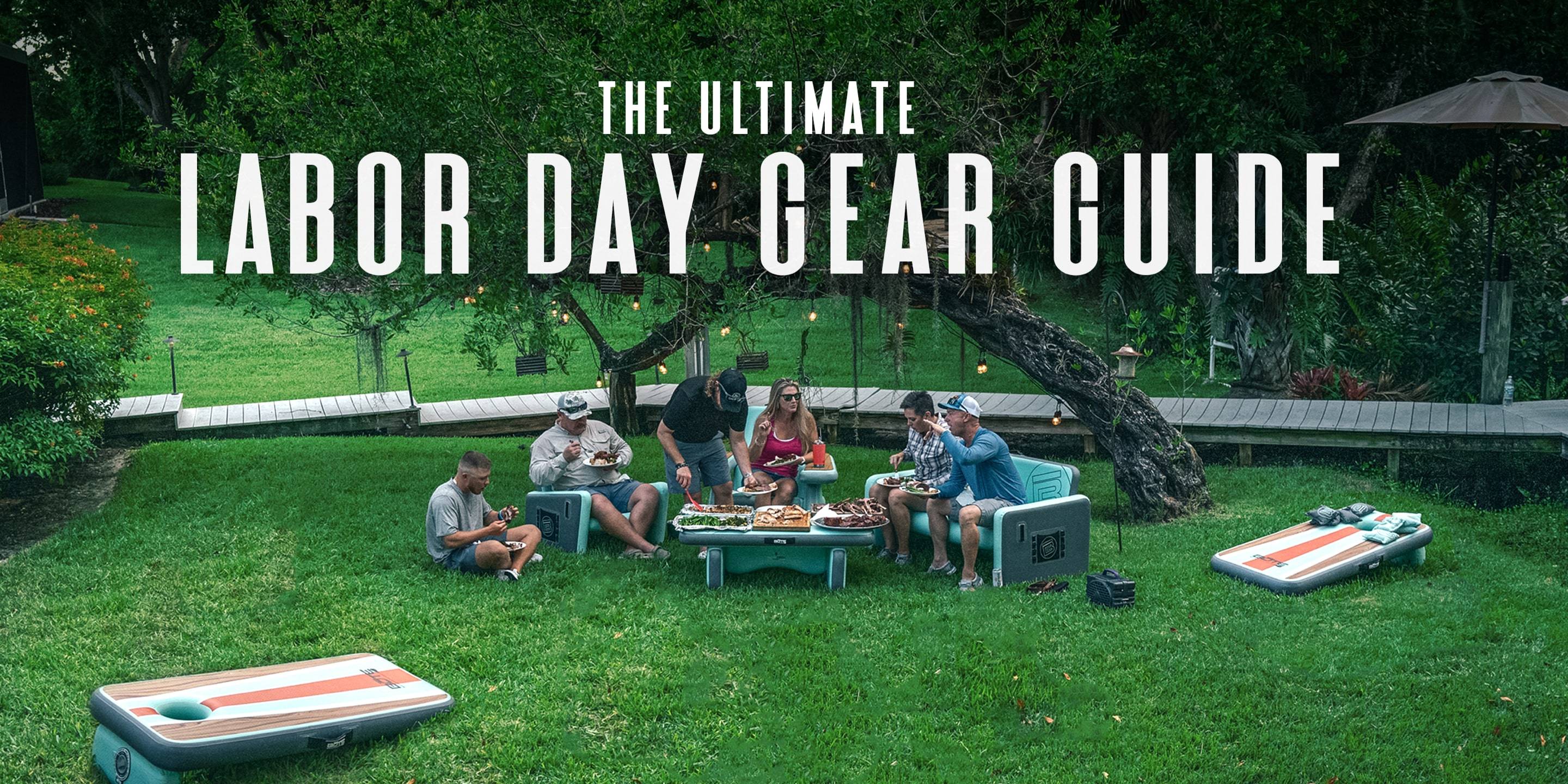 The Only Labor Day Gear Guide You'll Need
Labor Day is right around the corner, and it's one of our favorite holidays for getting outside and enjoying the last stretch of summer. At BOTE, we've worked tirelessly over the past year to advance our product line up, introduce new designs, refine product features, and more. But what about you? Yeah, you've worked hard, too, and you definitely deserve a nice little three day weekend of fun and the sun.
That's why we've put together this definitive guide for your Labor Day outings, including our top gear picks for paddlers, kayakers, and loungers of all levels. Whether you're ready for a weekend-long expedition or want to kick back for an afternoon, you can find the right BOTE product for every Labor Day weekend activity.
For Lounging and Just Hangin' Out
If your Labor Day weekend calls for hanging out and catching up with friends, we have you covered. While we may be known for our extensive paddle board suite and growing inflatable kayak line, we take lounging around just as seriously. Look no further than our rapidly growing Hangout Suite and Aero Lounge Suite for inflatable seating and accessories you can use on and off the water, all Labor Day weekend long.
Hangout Suite
Designed for hanging out with your whole crew on or in the water, the Hangout Suite includes a comprehensive mix of inflatable couches, loungers, chairs, and tubes, that can be configured individually up to a 360° floating floor plan. The Hangout Suite has grown significantly in the first half of 2022, to include a wide assortment of products to fit any type of day out on the water--whether you're floating down a slow-moving river with a beer in hand or plan to host a party on the water with 10 buddies and play bartender for your crew. Here are a few of our favorite new products from the Hangout Suite.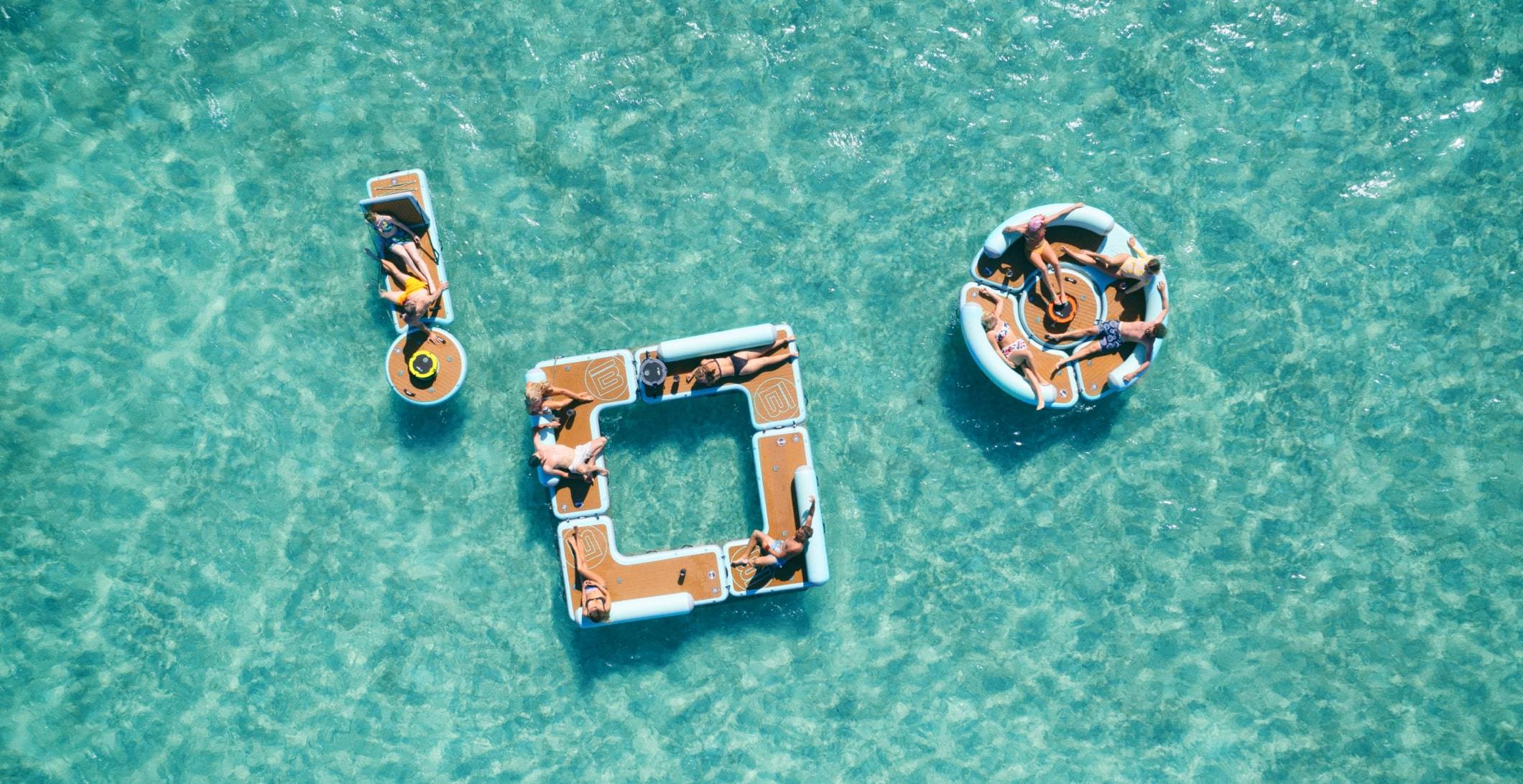 Hangout Couch
The Port and Starboard couches are a great solo option but also a fantastic choice for when you need a modular setup that can handle multiple seating arrangements. The Hangout Couch has plenty of seating, pontoon backrests, space to strap down a KULA 5 Cooler, and can be linked together with multiple couches, making it a setup that easily accommodates the more, the merrier!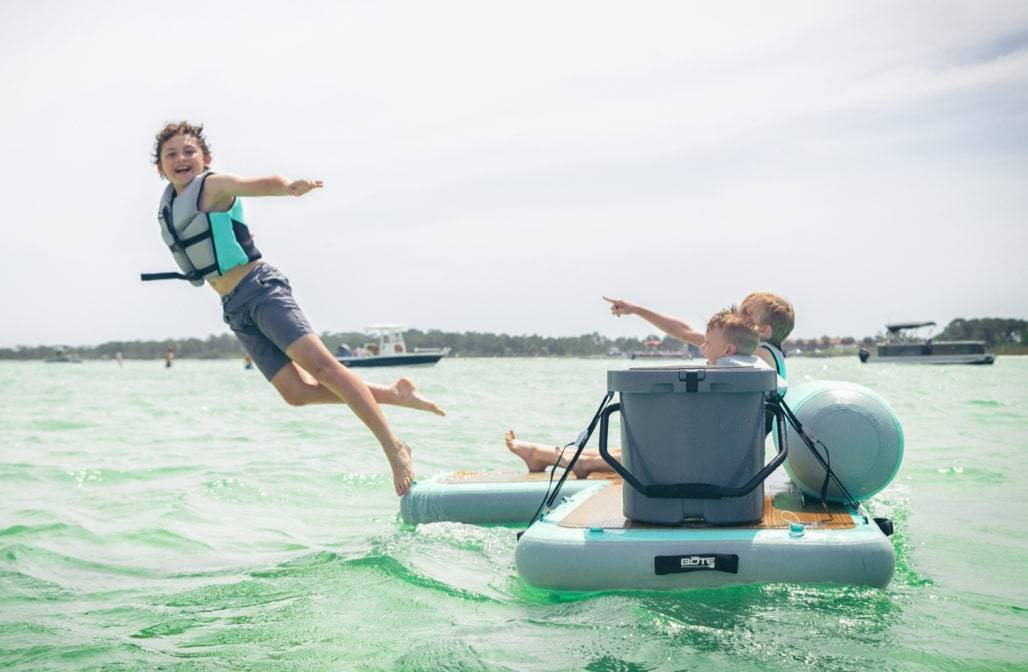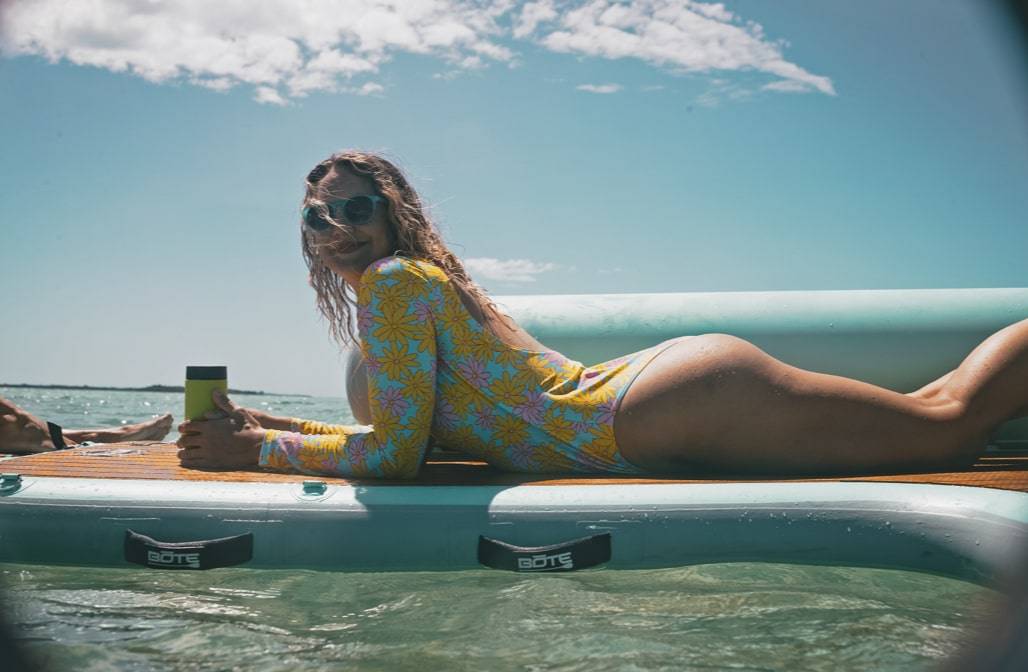 Hangout 240
The one that started it all. The Hangout 240 is our updated version of the original Hangout. With 240º of seating space, it's a great option for everyone to interact. Plus, it pairs perfectly with our Hangout 120 to make a complete circle if you're planning on bringing a bigger crew.
Hangout FLOATube
Looking for a simple, solo float that's easy to transport, inflate, and toss right in the water? Look no further. The Hangout FLOATube was designed for all-day sittin' and is an insanely popular hit with the kids.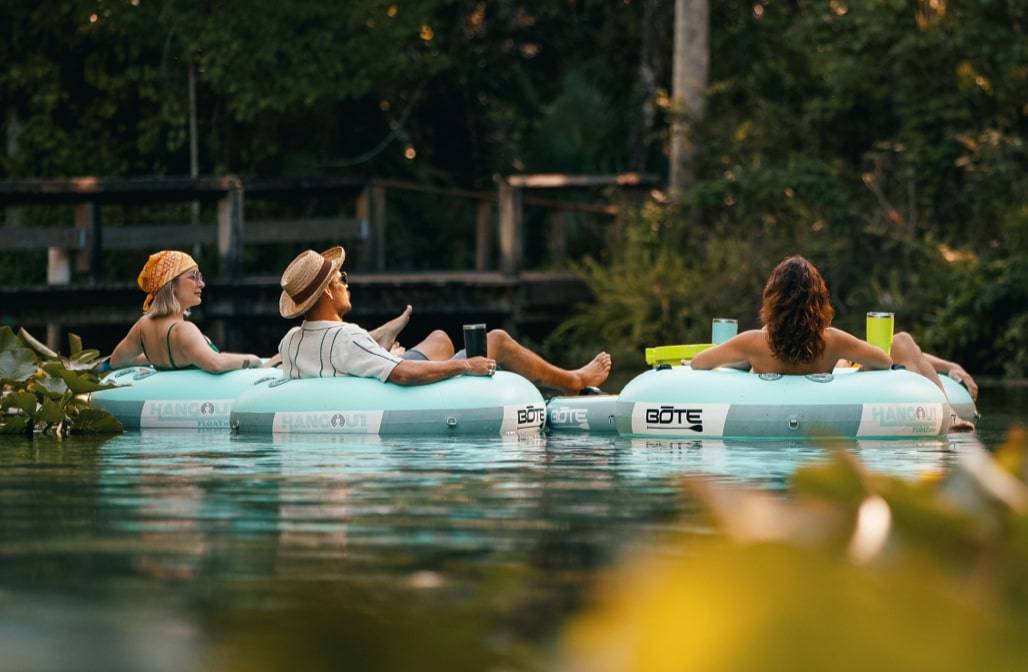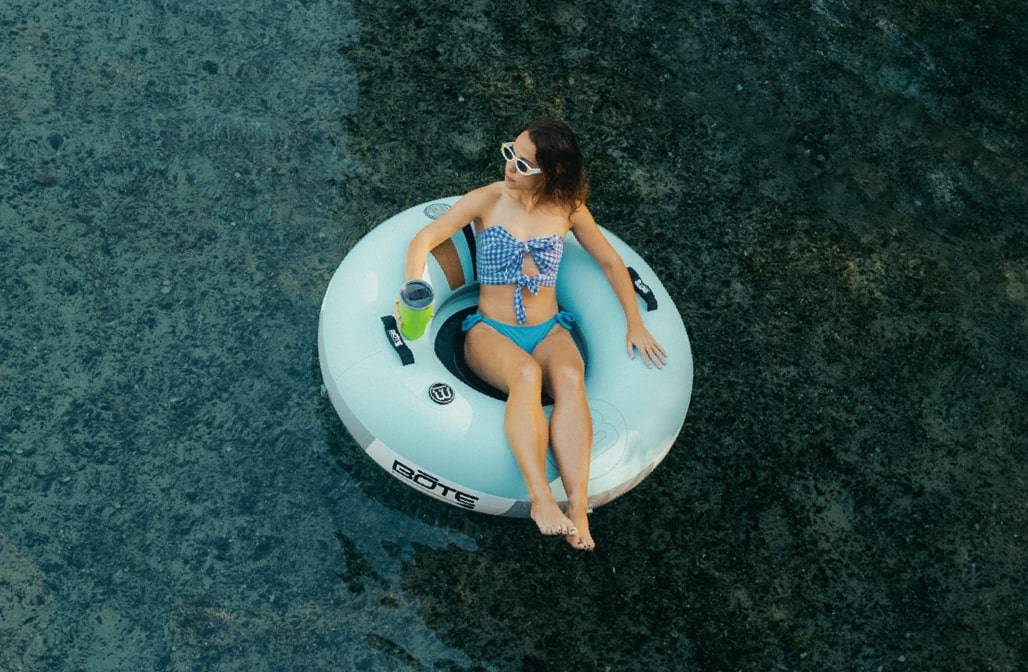 Aero Lounge Suite
Sometimes we like to hang out off the water--like on a boat, or by the pool, or on the sand. In such cases, our Aero Chairs and Aero Couch check all the boxes for portable, comfortable seating that travels anywhere. By popular demand, we've expanded beyond a couch and chairs into the Aero Lounge Suite, with a few newly released products that grow the collection to include full-on outdoor furniture and games.
AeroRondak Chair
The patent-pending AeroRondak Chair took everything we loved out of a traditional Adirondack chair and made it inflatable. The AeroRondak Chair is not only exceptionally comfortable but portable, thanks to BOTE's Aero Technology. Plus, it comes complete with essential features like MAGNEPOD, making it compatible with all your favorite accessories.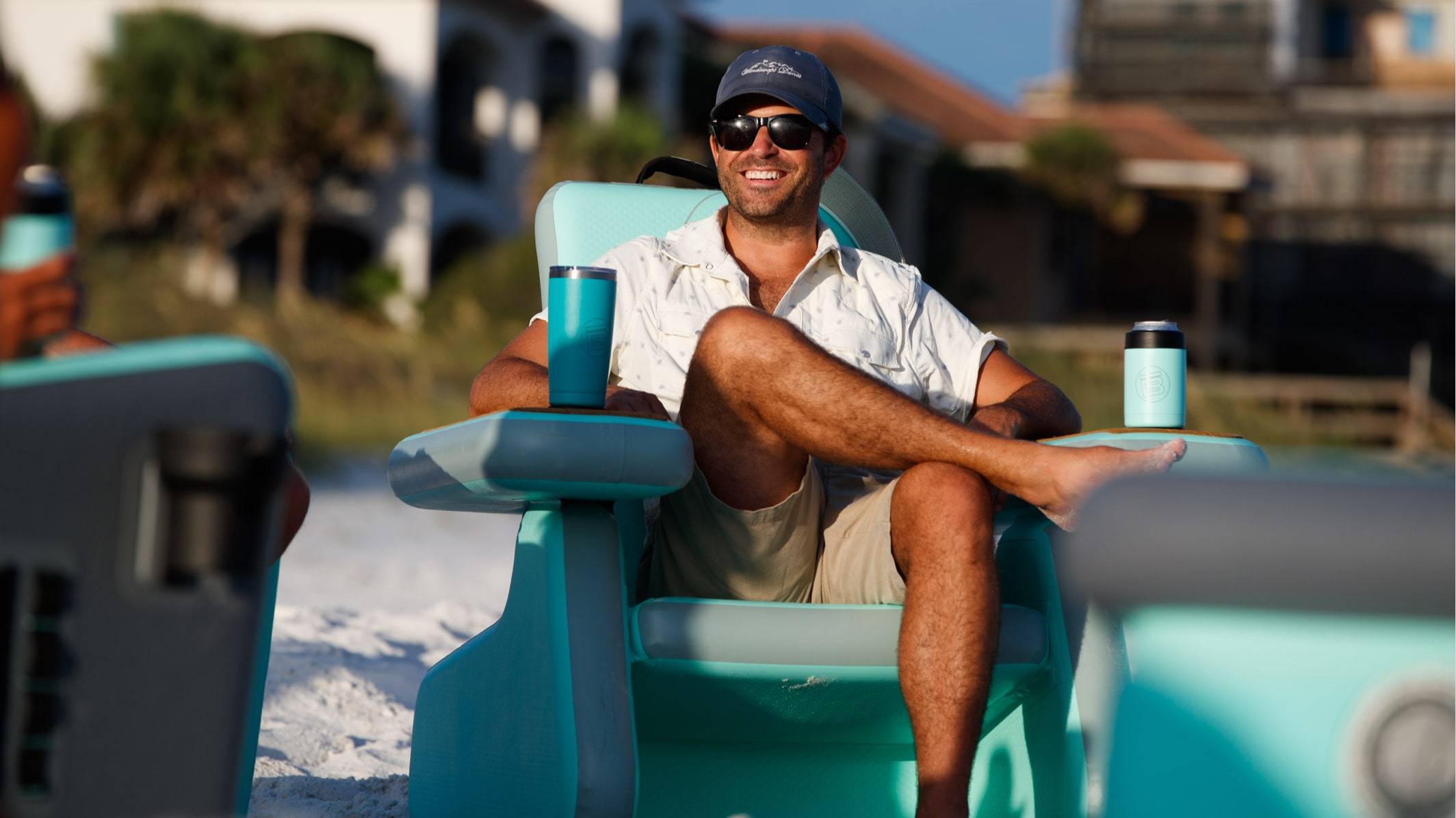 Aero Table
The patent-pending Aero Table is the perfect companion to Aero seating. It's an inflatable, portable, storable coffee table ready to hit the road and join you anywhere. Throw it behind the truck at a tailgate, make it the center of your next camping basecamp, or simply pump it up on the beach for a conveniently sand-free outdoor picnic. The Aero Table is also MAGNEPOD accessory compatible, featuring two MAGNEPOD attachment points.
Aero Bag Toss
We love a good round or two of cornhole, but finding a place to store the cumbersome boards when all is said and done can be challenging; the Aero Bag Toss solves that. The patent-pending Aero Bag Toss takes a quintessential outdoor game and makes it both portable and storable. And thanks to the rigidity achieved by AeroTech, this version plays just as smoothly as its wooden counterpart.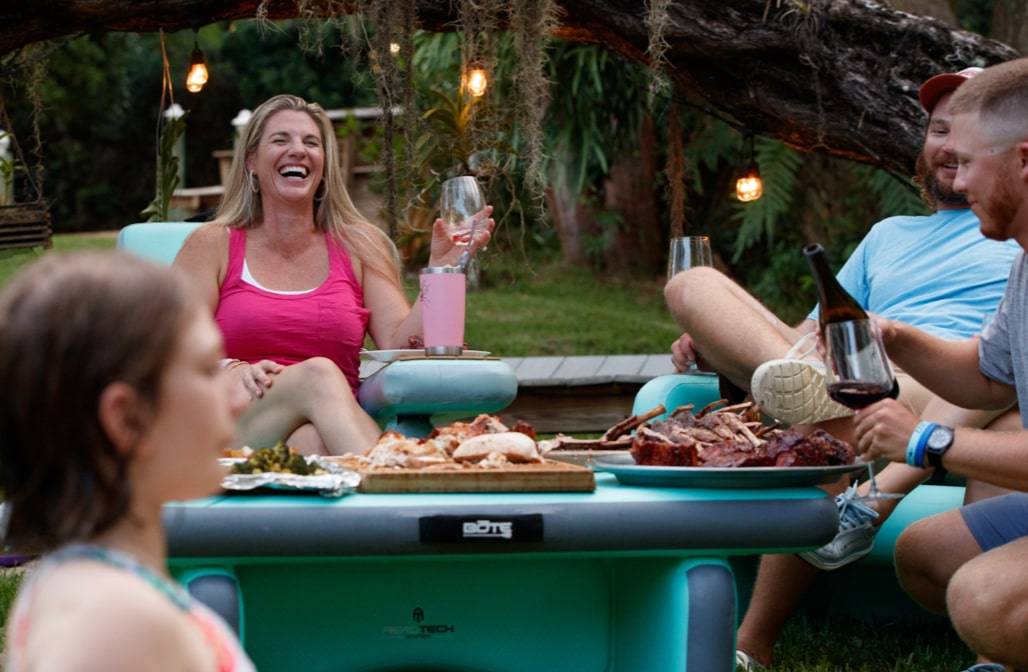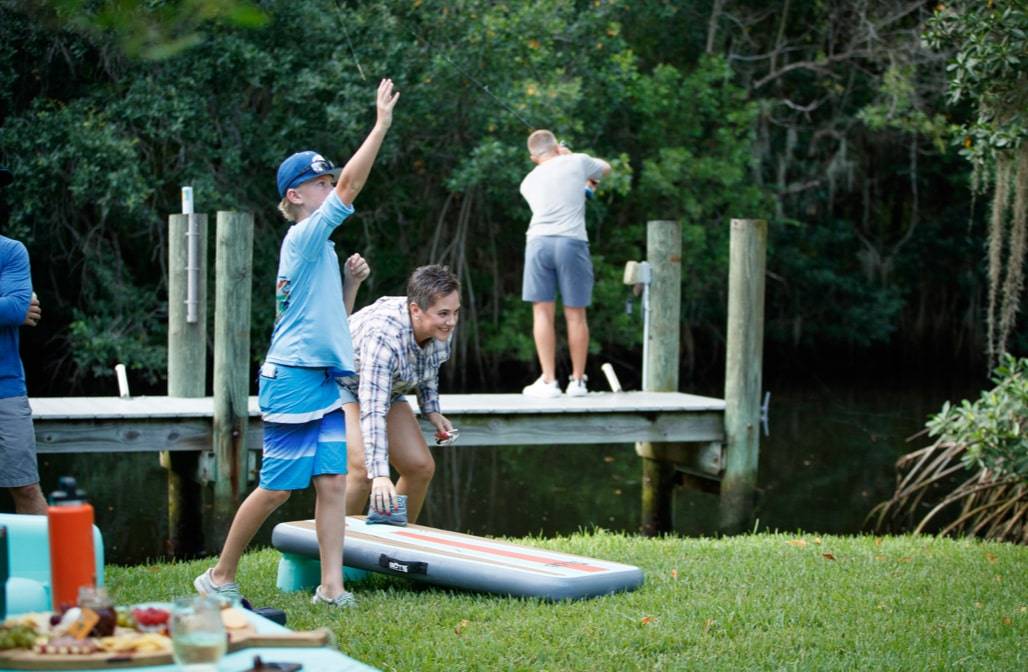 For Exploring and Adventures
We work hard and we like to play even harder. How about you? When long summer weekends are on the horizon, you can bet you'll find us paddling through the Destin Harbor or catching waves wherever we can find them to burn off some energy each day of the holiday weekend. For such excursions, the right vessels are required for a guaranteed good time.
Paddle Boards
Our fleet of solid and inflatable paddle boards is robust, with each board designed to create the optimal end-user experience. So when it comes to the best board for Labor Day weekend activities, we have a few versatile favorites for a fun holiday weekend out on the water with friends and family.
Breeze Gatorshell
A tried and true paddle board now available in two sizes, the Breeze Gatorshell is an awesome pick for a recreational paddle board. Combined with its wide base, the planing hull offers supreme stability for anyone who decides to take it for a spin, no matter the skill level. Plus, with compatibility with core BOTE essentials, like tie-down points for the KULA 5 Cooler, it's a great casual recreation board.
Breeze Aero
Like its solid board sibling, the Breeze Aero packages up all the critical ingredients for a recreational board and delivers them in two size options. The Breeze Aero features a flat bottom and entry rocker with a broad base to give supreme stability out on the water, making it great for paddlers of any level.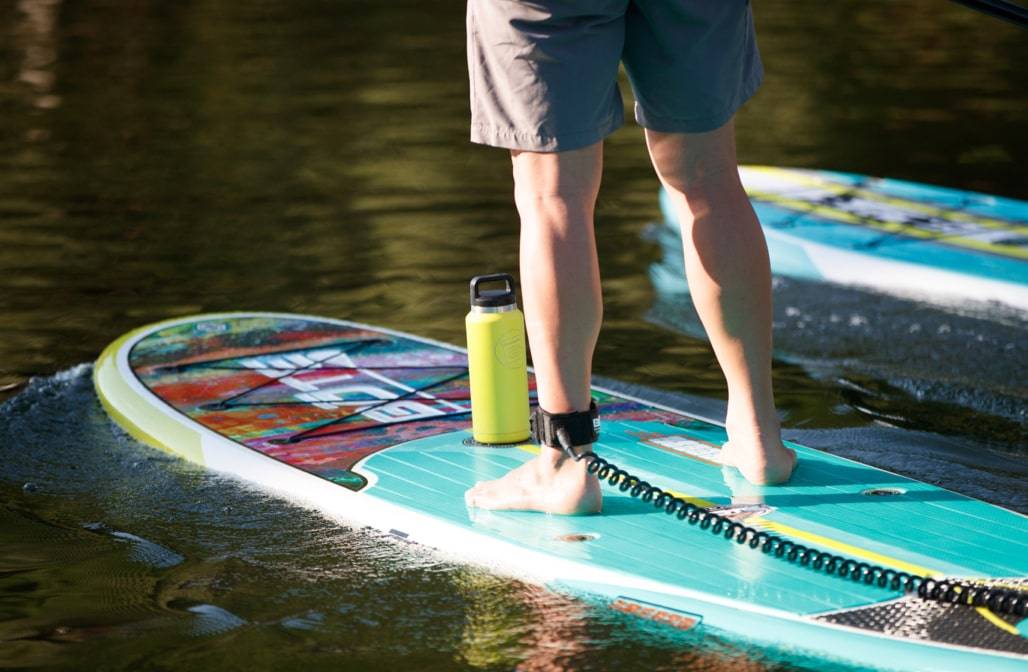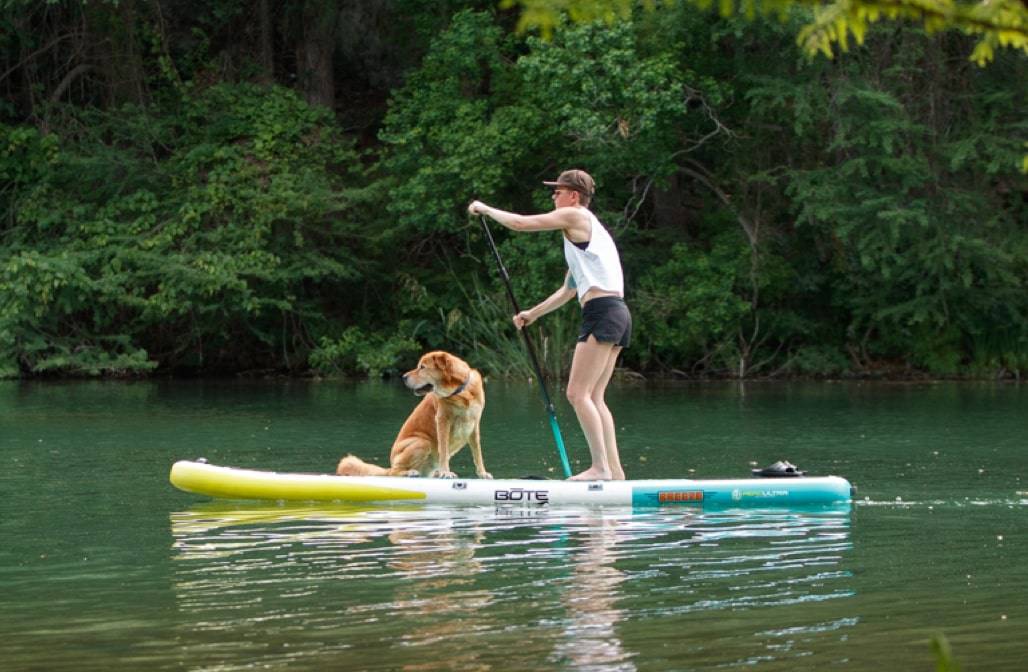 WULF Aero
The WULF is BOTE's all-new, entry-level inflatable stand-up paddle board. The style and superb construction you've come to expect from BOTE is paired with a super-stable form and unbeatable price point, making the WULF the perfect vessel for those looking to get into stand-up paddle boarding or simply wanting to add a wallet-friendly option to their arsenal of boards.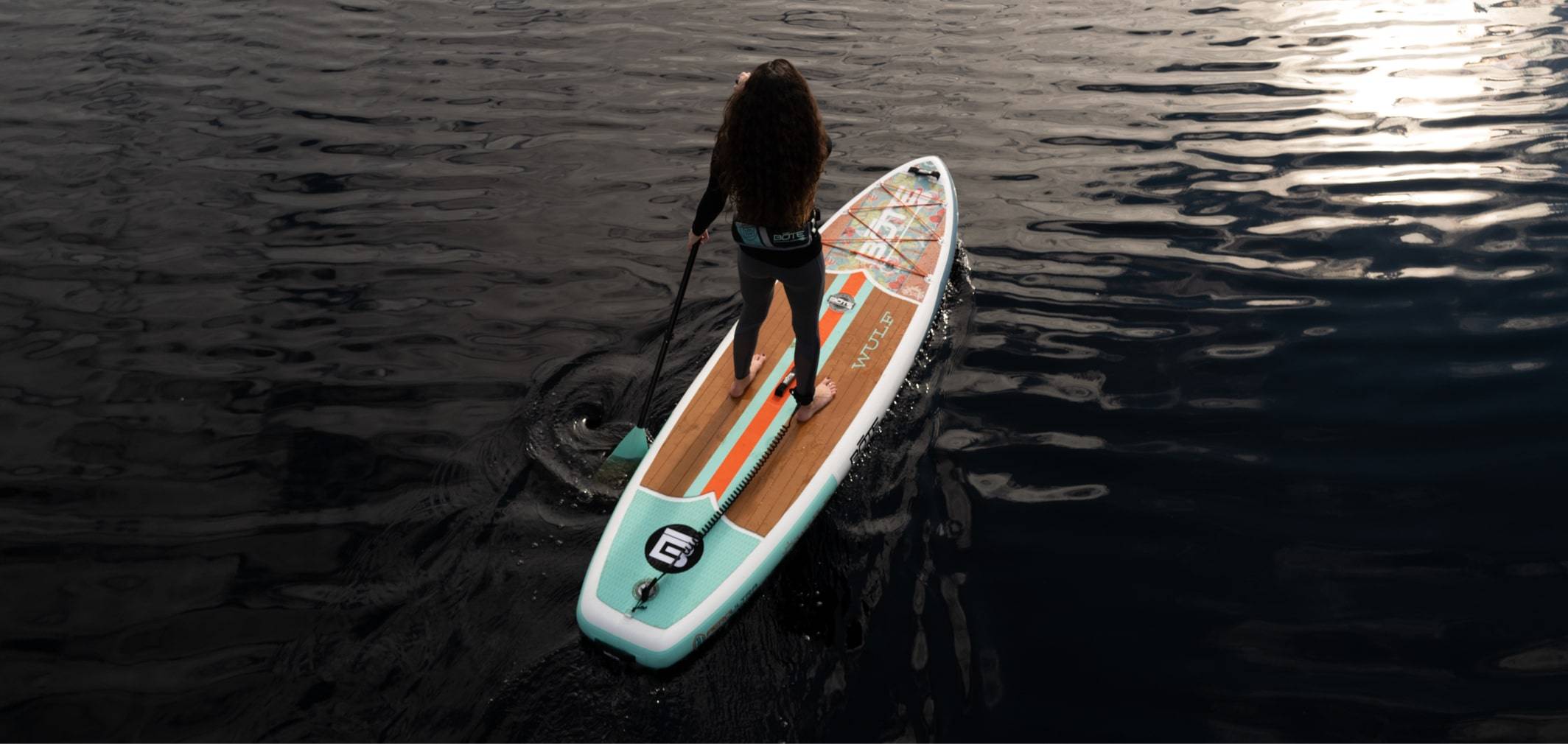 Kayaks
Like our paddle board lineup, BOTE inflatable kayaks include a wide array of features and accessories designed to accommodate a number of outdoor lifestyles. But since it's Labor Day weekend, we've narrowed it down to a few favorites for getting out on the water and having fun, whether you're a beginner or seasoned kayaker.
DEUS Aero
The DEUS Aero is the smaller, recreation-focused cousin to the LONO Aero. Its 11' size makes it lightweight and nimble, with room for a KULA cooler at the tail, while its high walls and sit-on-top design keep you dry. Better yet, it features a bonus safe space in the front for a young rider or furry friend to join you on your trek.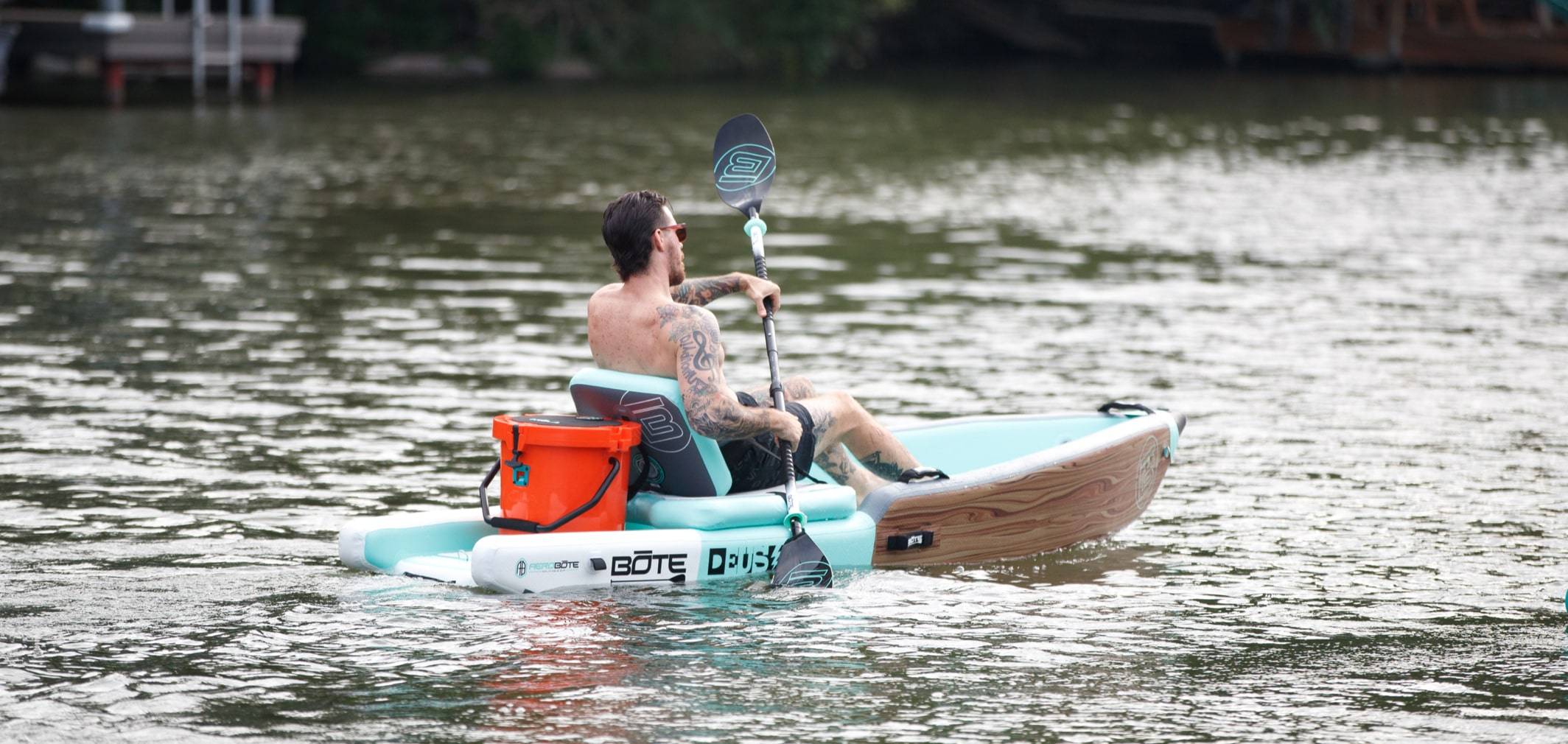 Zeppelin Aero 10′
The most affordable kayak in our lineup, the Zeppelin Aero 10', is just easy. Easy to transport, easy to inflate, and easy to see why it's a top pick for a weekender kayak.
Zeppelin Aero 12′6″ Tandem
Planning on paddling with friends? The Zeppelin Aero 12'6" can be configured as a solo or tandem kayak so that you and your crew can enjoy Labor Day weekend together.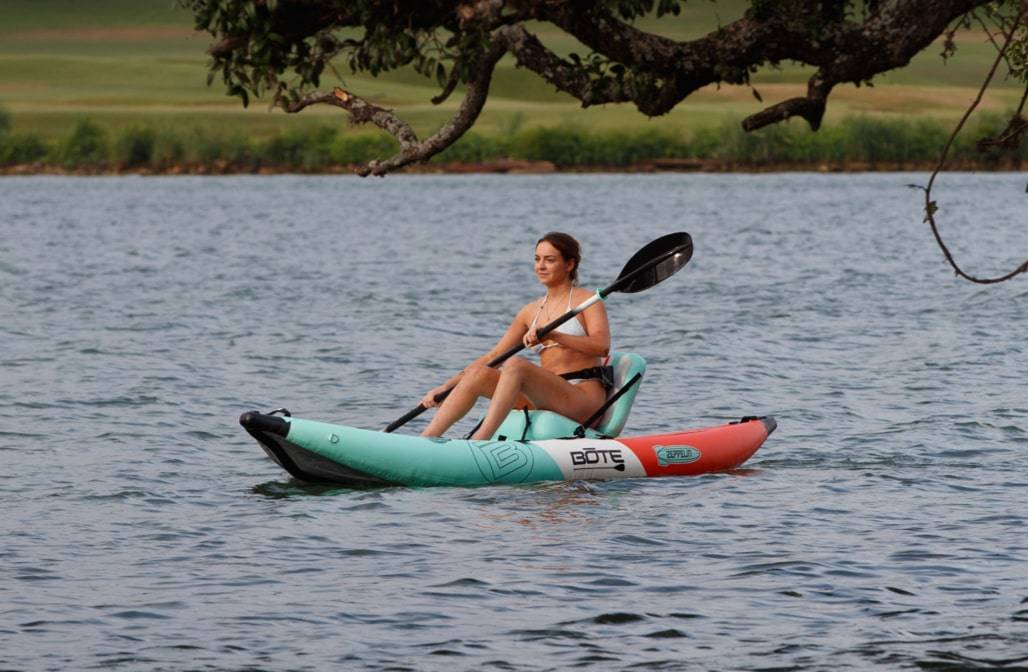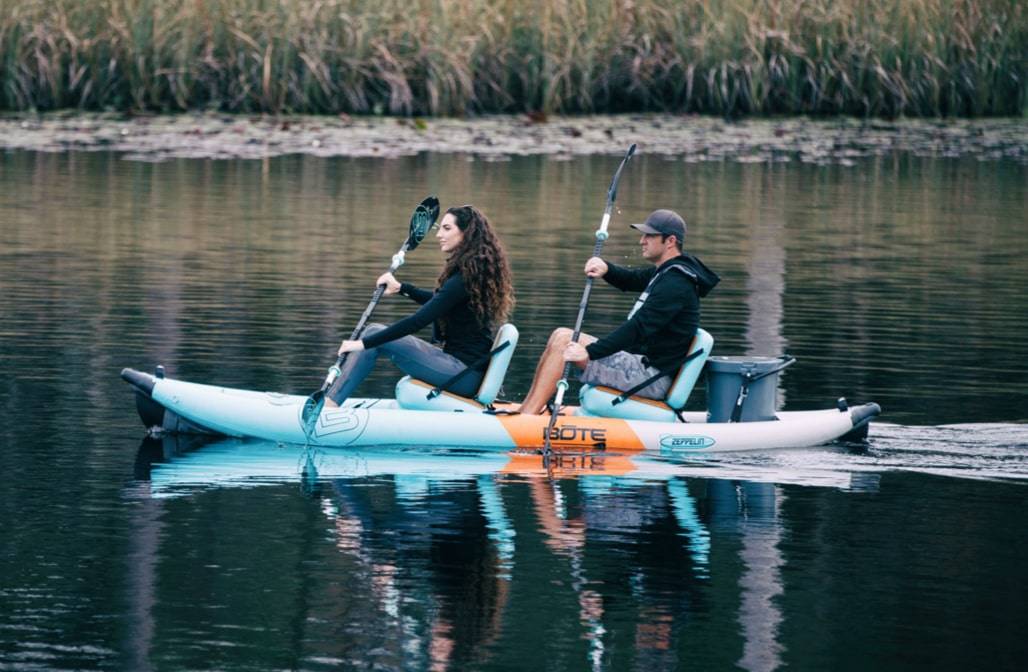 Labor Day weekend is just around the corner, #BOTENation. See you on the water!