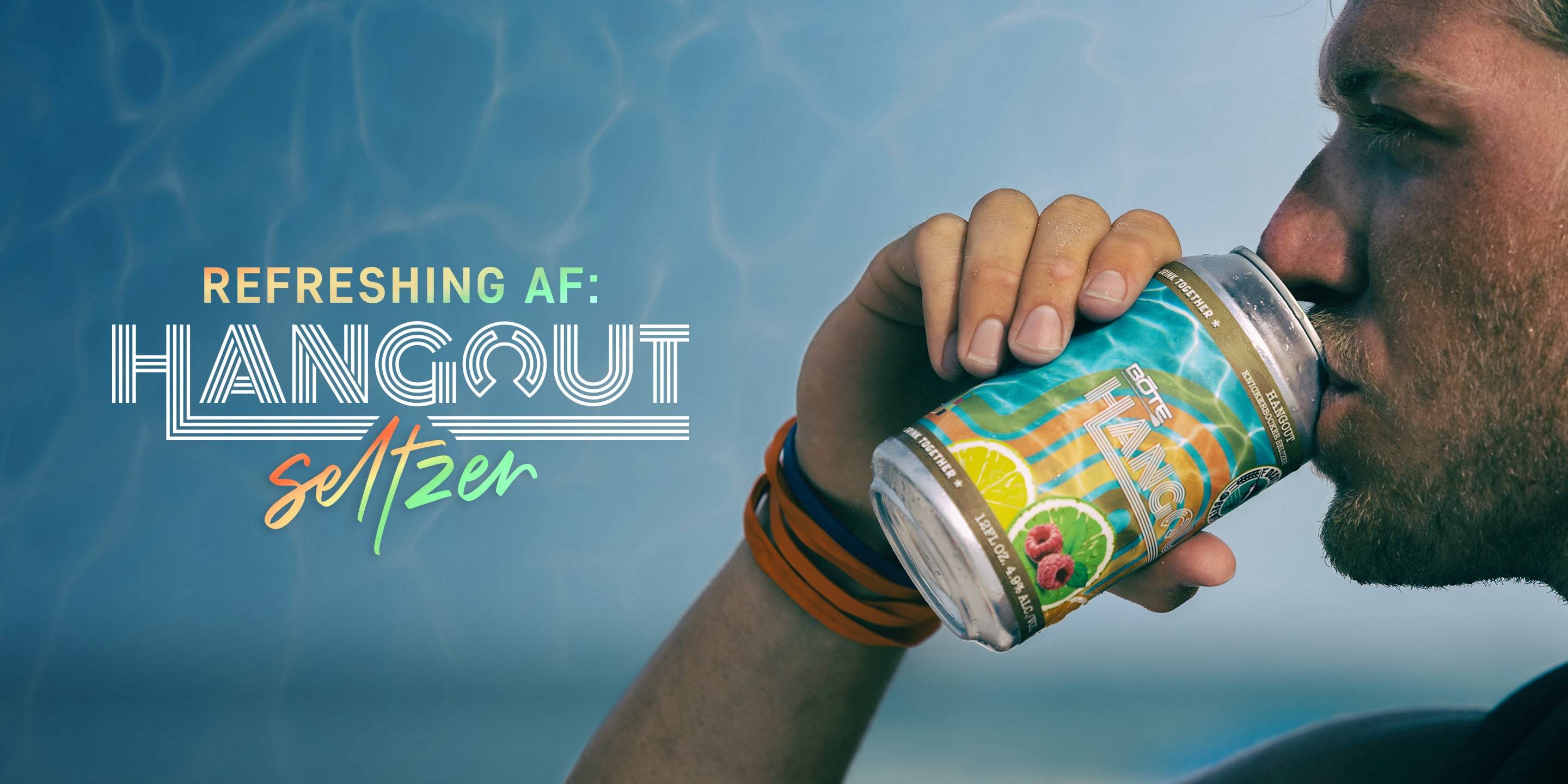 Refreshing AF: BOTE Hangout Seltzer
Like kudzu or a 15-year-old NBA prospect's summer growth spurt, hard seltzer has positively exploded in growth over the last few years. It's now the official, unofficial beverage of summer.

That's why we teamed up with our friends over at Destin Brewery to give our latest seasonal release the old college (party) try and create our very own hard seltzer.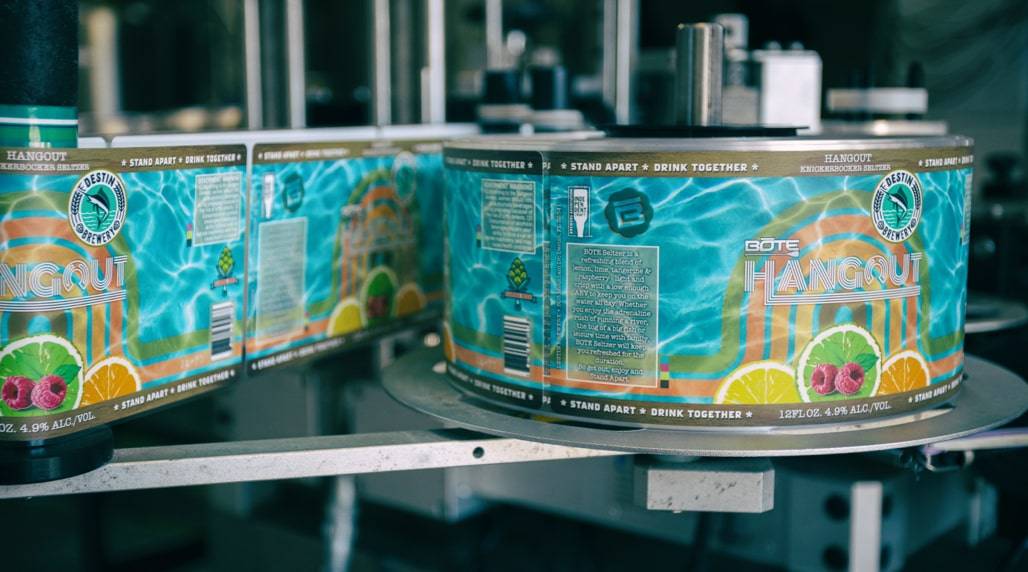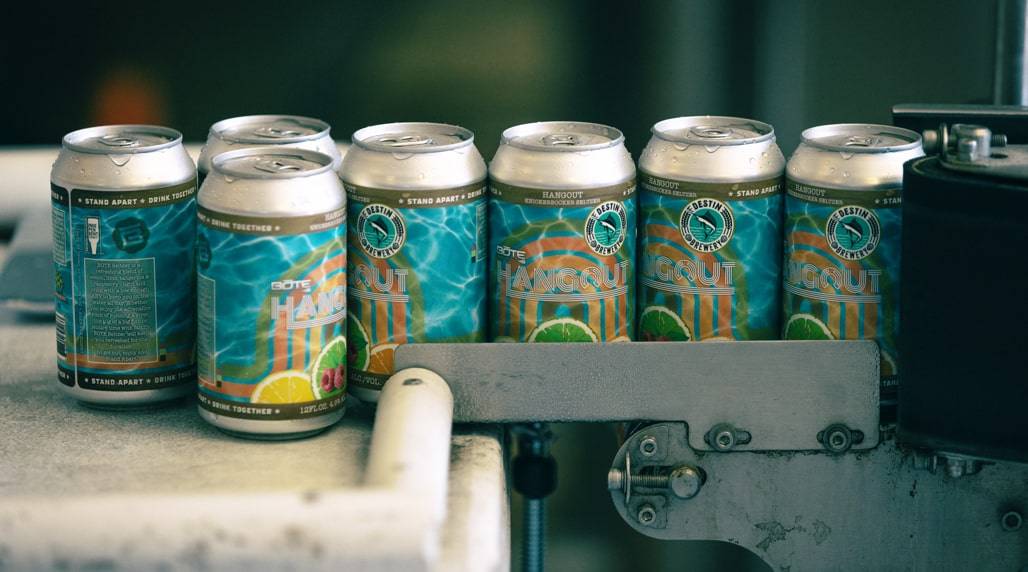 Introducing the Hangout Seltzer—the newest, most refreshing (and refreshingly unique) member of the BOTE-Destin Brewery family and the perfect pairing as we head into the heat of summer.
As much as we love our beer, we can't help but tip our hat to a good crisp seltzer. So, sit back, Hangout, and take a big ol' swig of the tastiest seltzer around.
stand apart. drink together.
In April 2021, BOTE Beer was born. What started as a simple (yet kickass) Session IPA has evolved into a full-on ongoing collaboration between two of Northwest Florida's most craft-focused, lifestyle-oriented brands.
After the Session IPA (a super drinkable citrus-forward beer that's found its way on a number of dedicated taps along the Emerald Coast) came the Rackham Red, a fuller-bodied fall and winter beer with hints of rum and notes of Rackham-infused pirate ethos throughout. After the Rackham Red came the award-winning Silver King IPL (India Pale Lager) which fittingly took silver at the prestigious New York International Beer Competition.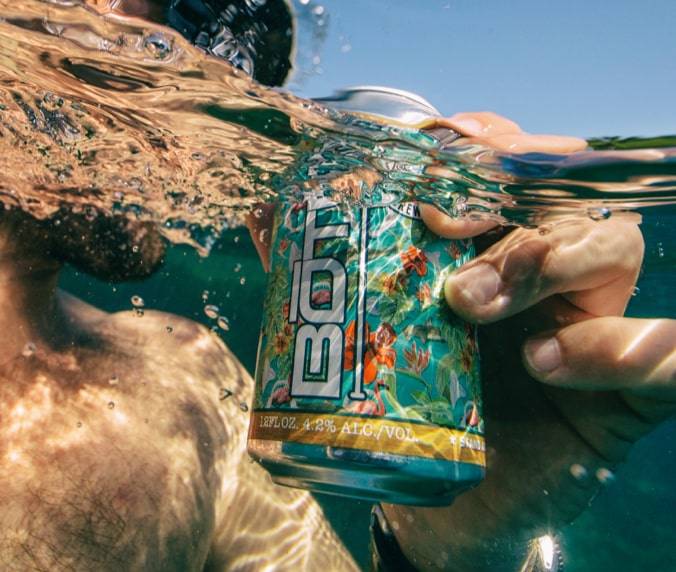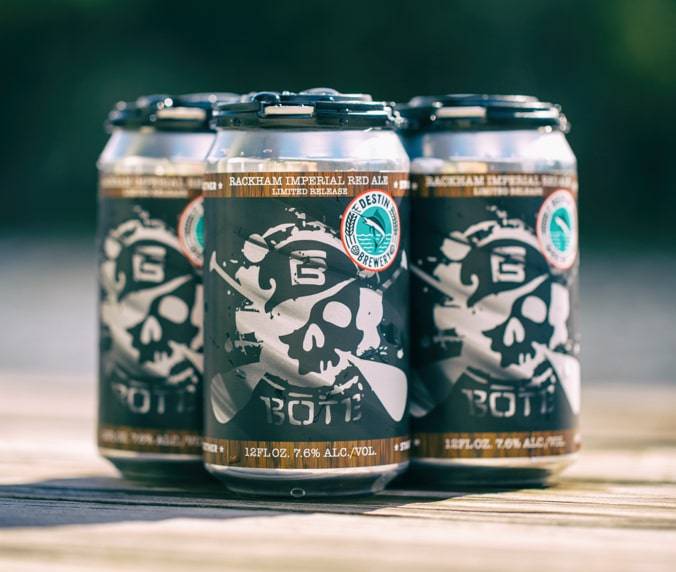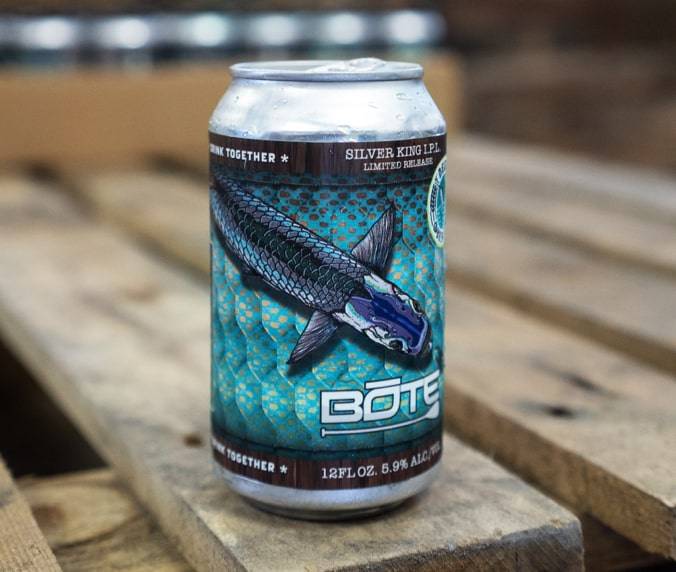 In other words, we knew our partnership with Destin Brewery was never about simple labels or cheap gimmicks. Those hop-wizard, beer braniacs over there take their craft super seriously. And that's why we were pumped not only to link up with them in the first place, but also to see how they could continue to innovate and create.
Turns out, their most recent seltzery innovation is nothing short of genius.
---
"We've been doing some really cool things with BOTE—I mean

a lot

of fun things. We're always asking ourselves 'alright, what are we gonna do next, what fun things do we have up our sleeves?' So we decided to do a seltzer."


– Kelly Taylor, owner of Destin Brewery



---
introducing the bote hangout seltzer
The BOTE Hangout Seltzer is the king of keeping it light, the royalty of refreshment, the pinnacle of a pinpoint flavor profile. It's designed to be as equally adept on the beach as it is on the water. And at its core bubbly DNA? An unrivaled knack for kicking back.
Sipping on a Hangout Seltzer is like saying hello to summer with a knowing wink and an understated nod. It isn't some over-exuberant high five of hunch punch, or the bleary-eyed island-time greeting of rum. The Hangout Seltzer has class. And personality. It doesn't try to be summer. It is summer.
---
"A seltzer is perfect for the time of year. It's nice, light, easy-drinking, and lower-alcohol. It's great for the beach, great for paddle boarding. And great for hanging out. The Hangout Seltzer is something you'd be drinking while hanging out on a Hangout."




– Kelly Taylor, owner of Destin Brewery



---
The Most Flavorful Hard Seltzer Around
A gentle explosion of raspberry, a mad dash of orange & tangerine, a splash of lime to kick it up a notch—the flavors in the Hangout Seltzer are subtle yet seriously forthright, sweet yet far from a sugar bomb, lively and effervescent yet not in your face.
In other words, the Hangout Seltzer is like the 'Goldilocks' of hard seltzers. It's got all the things you want out of a hard seltzer (super drinkability and incredibly refreshing) without all the things you hate (headache-level sweetness and chemical-tasting).
---
"We started messing with those flavors—raspberry, orange, tangerine, and lime—and this perfect array of flavor started coming out of it. It's got its own personality. It's light, it's fun, it's not in your face. It's got subtle flavors. Basically, it's something you can just drink and sip all day."


– Kelly Taylor, owner of Destin Brewery



---
If you've ever had a Knickerbocker cocktail, the Hangout Seltzer is basically that, but in seltzer form. AKA, super tasty, supremely drinkable.
how to hangout with a hangout seltzer
The Hangout Seltzer is designed to be the ultimate staple of summer. The best way to enjoy it? Pool-side, beach-side, grill-side, or even side-by-side within your very own Hangout Suite configuration of choice.
Whether you're floating down a lazy river in a Hangout FLOATube or lounging in a half-submerged Hangout Chair, linking together a handful of Hangout Couches into the ultimate Dock Hangout Quad or building your very own on-the-water bar, the Hangout Seltzer is the perfect drink of choice for all your hanging out desires.
Put simply, the BOTE Hangout Seltzer is refreshing AF. We'll toast to that. Cheers.