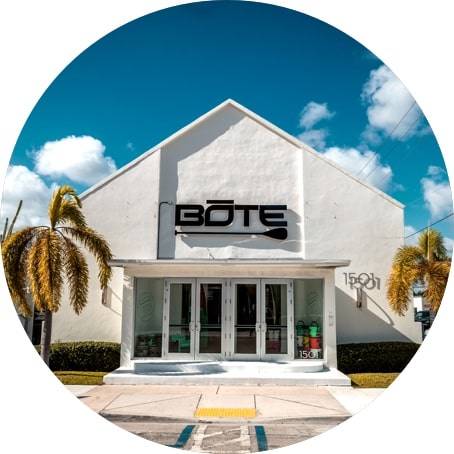 Business Hours
Open Mon - Sat 10am - 6pm
Open Sun 9am - 5pm

Adjacent to the Atlantic Ocean and known for its beaches and boating canals, Fort Lauderdale is an ideal location for the latest BOTE flagship store. The 3,600 square foot retail space, a 100-year-old building with high ceilings and wood trusses, immediately envelops you in the sense of what the BOTE brand stands for while at the same time giving you the desire to get out on the water. With the full lineup of BOTE paddle boards, kayaks, docks, and more, customers will have no problem going from store to surf on the same day. Whether you're searching for a paddle board for beginners or a seasoned pro looking for the perfect kayak for fishing, BOTE's retail locations have you covered.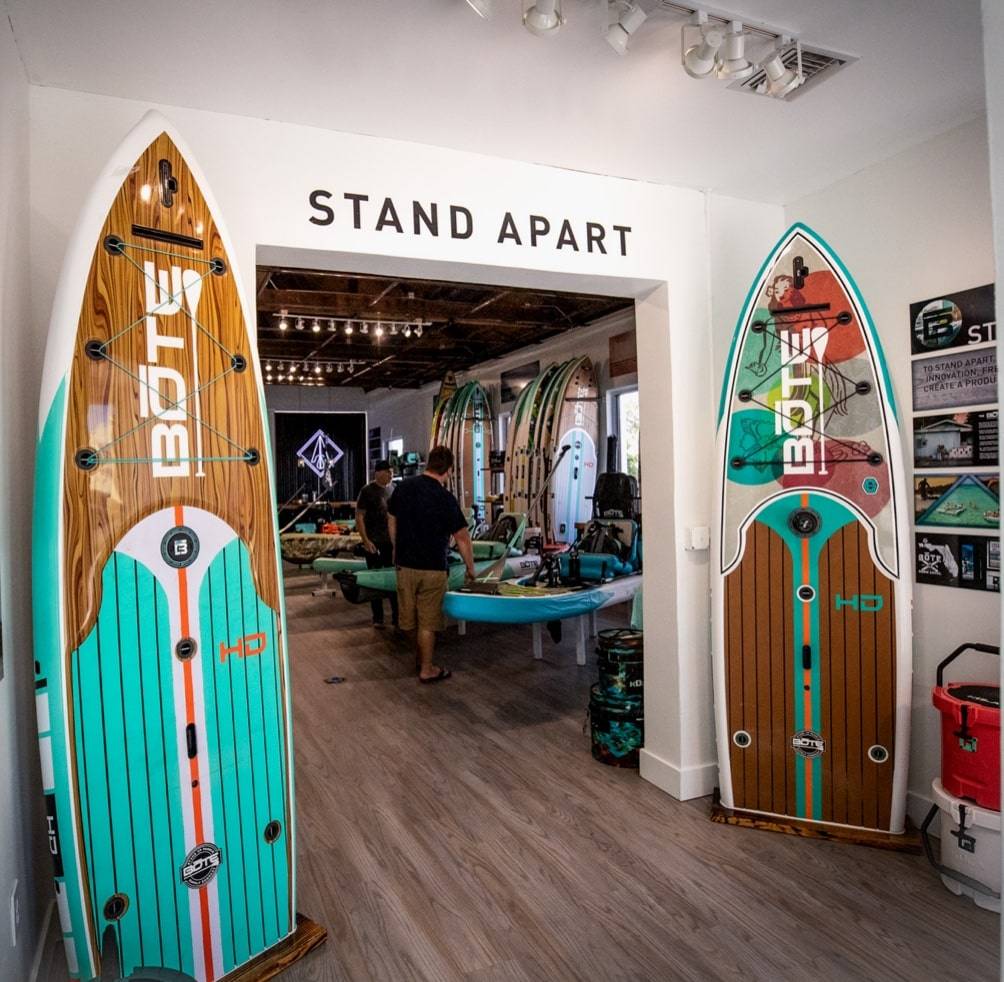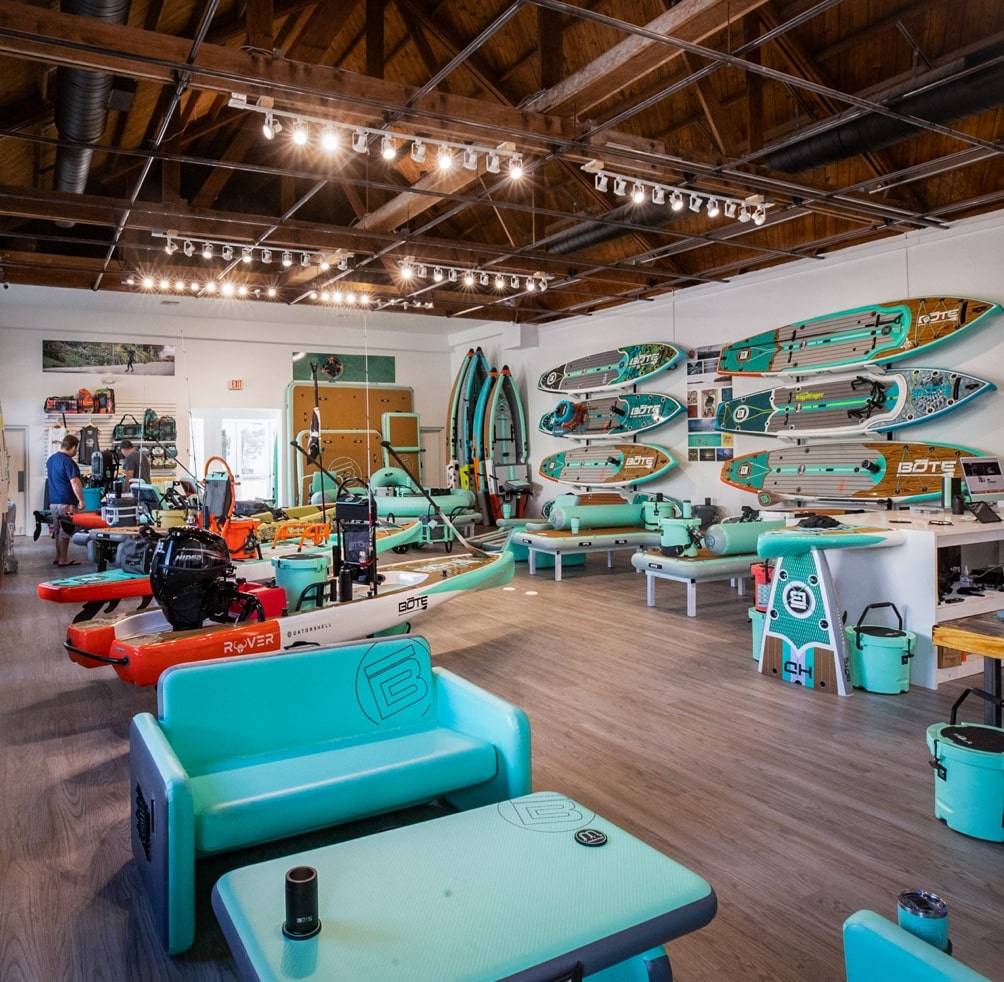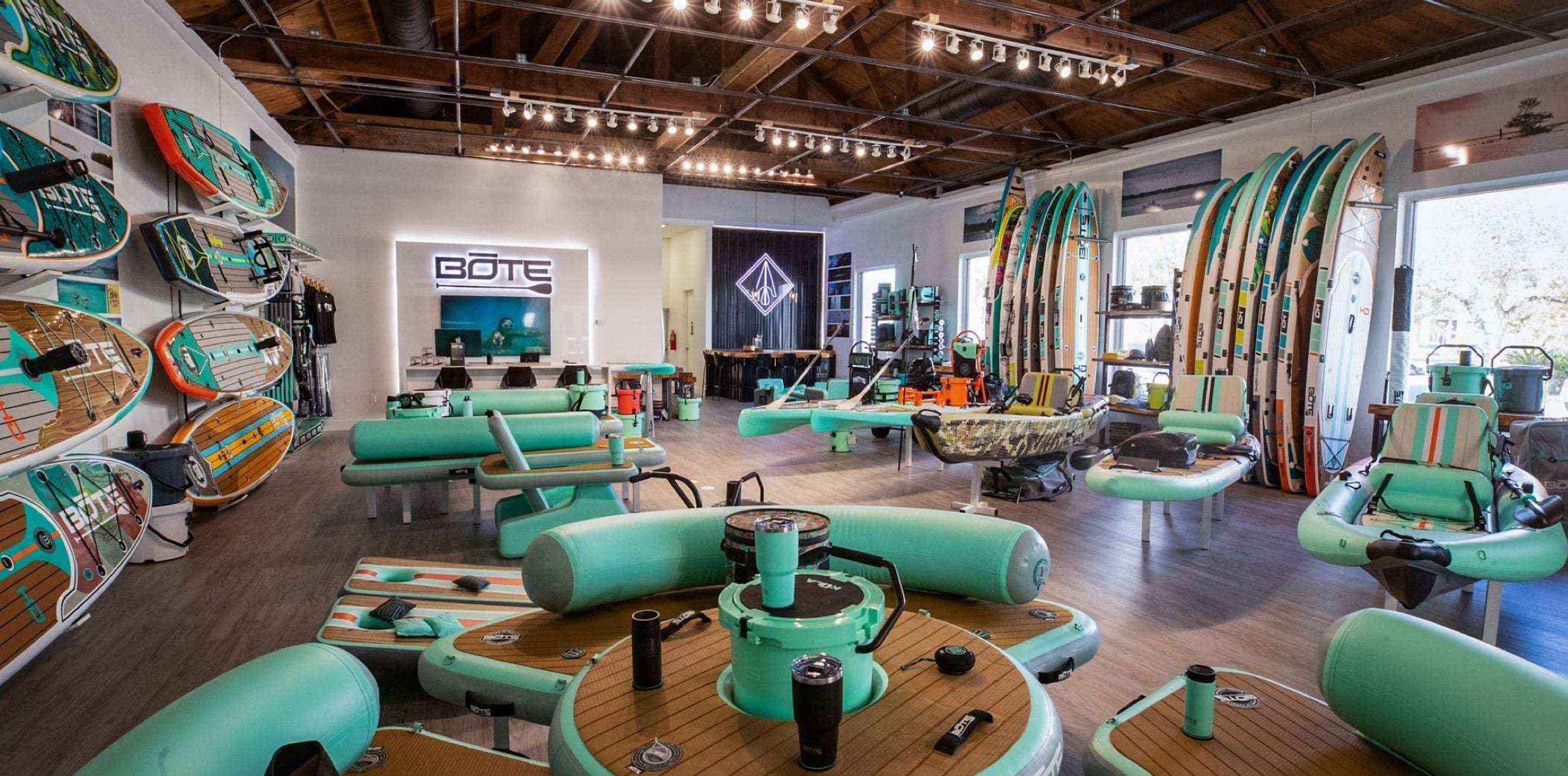 Explore Top Places to Paddle in Ft. Lauderdale, FL
1. Hugh Taylor Birch State Park
A verdant sanctuary nestled amidst the urban landscape, Hugh Taylor Birch State Park features a picturesque lagoon connecting to the Intracoastal Waterway, offering a serene paddling setting.
Highlights: Navigate the placid waters, keeping a lookout for enchanting marine life like manatees and dolphins. The gateway to the open ocean adds a layer of expansive vistas to your journey.

Ideal For: Paddlers seeking a peaceful environment with a touch of wildlife. Perfect for both SUP and kayaking, especially if you appreciate nature amid city views.
A cherished local waterway, Middle River stands as a testament to Fort Lauderdale's hidden tranquility. Shielded by mangroves and punctuated by elegant waterfront residences, it's a journey of discovery.
Highlights: Glide through serene mangrove tunnels, appreciating the architectural beauty of waterfront homes. A genuine escape from the city's lively pace.

Ideal For: Those yearning for a calm and scenic paddle, suitable for both kayaking and SUP.
An iconic beachfront, Fort Lauderdale Beach, with its golden sands and rolling waves, presents an exhilarating paddling experience.
Highlights: Challenge yourself against the waves while basking in splendid views of the city skyline. Enjoy the rhythm of the ocean but remain vigilant of swimmers and jet skis.

Ideal For: Experienced paddlers craving wave action. Given the open beach environment, it's more suitable for seasoned kayakers.
A river steeped in history, New River winds past historic estates and grand yachts, narrating tales of Fort Lauderdale's rich past.
Highlights: Paddle through waters echoing historical tales, with architectural wonders lining its banks. Wildlife, like alligators, may occasionally greet you on this adventure.

Ideal For: Explorers with an appreciation for history and architecture. It's adaptable for both kayaking and paddleboarding.
5. John U. Lloyd Beach State Park
A coastal marvel, John U. Lloyd Beach State Park is a haven for mangrove ecosystems, promising intricate trails and access to the shimmering ocean.
Highlights: Navigate the maze-like mangrove tunnels and soak in the mesmerizing ocean views. For the aquatic enthusiasts, the nearby reef beckons for snorkeling expeditions.

Ideal For: Nature lovers and those keen on exploring intricate waterways. The park's diverse environments make it ideal for both kayaking and SUP.