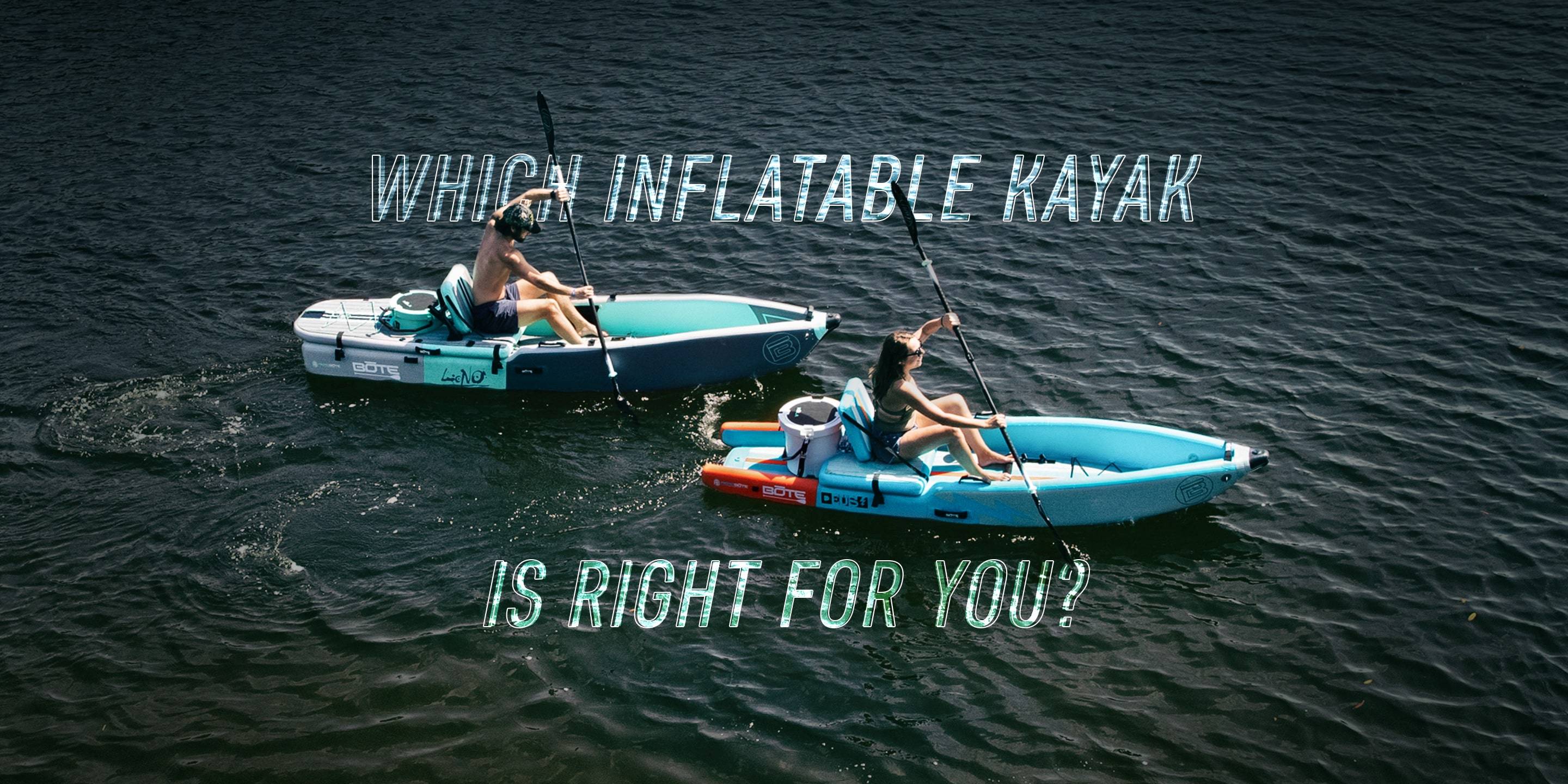 Which Inflatable Kayak is Right For You
Inflatable kayaks have changed a lot over the years. Infinitely more compact and portable than their rotomolded predecessors, inflatable kayaks of the pre-BOTE era were largely commodity products intended for general use. And we get it. The early days of any new product category are simply a starting point. A new product category begs for disruption and improvement—taking what works and iterating on it and replacing what doesn't work with concepts that work much better.
This is where we came in. Just like we didn't invent the SUP board, we also didn't invent the kayak… we just made it, well, better. Our mission statement speaks for itself.
---
Stand Apart through industry-shaping innovation, fresh ideas and simplicity to create a product that defines a lifestyle.
---
Our product development team thrives on uniqueness and iteration. We don't enter a product category if we don't think we can improve the design or amplify the user's experience. We aim to create products only if they're poised to be the best in class; the best tandem inflatable kayak, the best inflatable kayak for fishing, the best… you get the picture.
We're all about adventure and exploration, but also family time and enjoying the simple things. And in just a few short years, we've developed a lineup of inflatable kayaks, each offering a suite of unique features that cater to that lifestyle.
So, which inflatable kayak is right for you? Good question. We're here to help you narrow down the selection and get you on your way to maximizing your time on the water with the right vessel. Before jumping into their differences, there are two things they all have in common so that you can check these essentials off your list right from the get go:
AEROTECH DURABILITY
All of our inflatable kayaks use Aero Technology, making them virtually indestructible on and off the water. When inflated to the recommended PSI, the combination of military-grade PVC construction and composite drop stitch fibers make your kayak rock-solid yet comfortable under your feet from bow to stern.
GRAB AND GO PORTABILITY
A major benefit and key feature of our inflatable kayaks is their portability. While their weights vary, each kayak comes with a dedicated travel bag, making it easy to sling over your shoulder and take on excursions to even the most obscure and untouched places on earth. Toss it on a plane, train, or automobile (or subway, or bike… you get the point), and you're in business.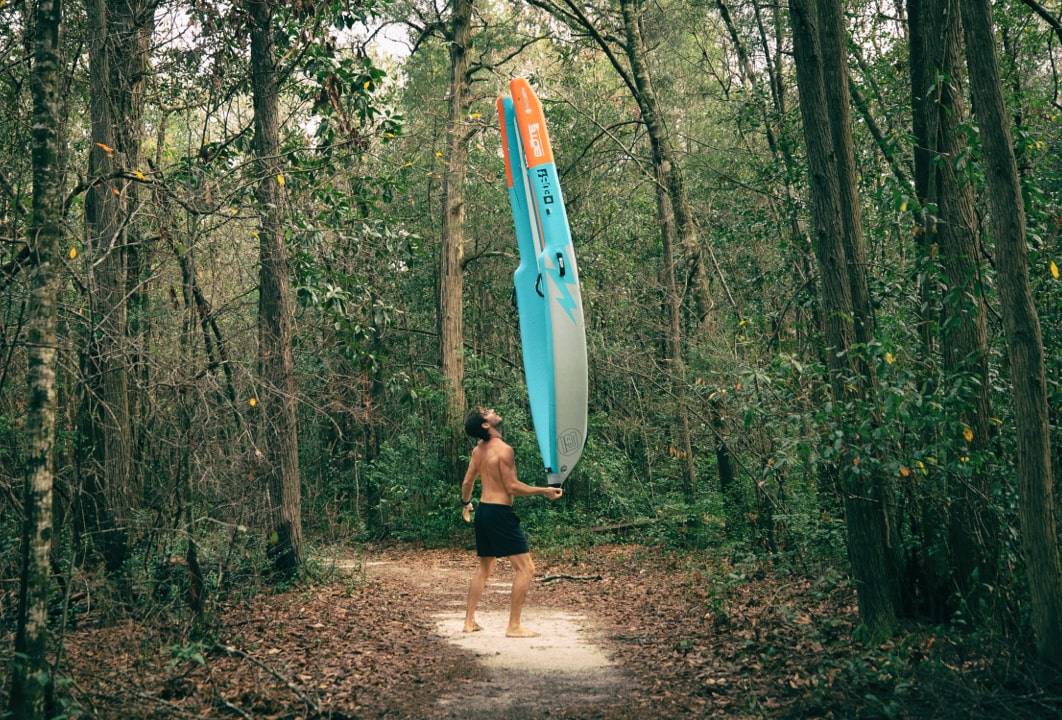 zeppelin Aero 12′6″ Inflatable Kayak
Our most versatile kayak yet, the Zeppelin Aero 12′6″ Inflatable Kayak comes equipped with accessory points and tie-downs to turn a standard kayak session into a recreational voyage. Designed for adaptation, the Zeppelin Aero 12′6″ is a beginner to intermediate kayak that can transform your paddling experience.
BUILT AS A TANDEM
The biggest differentiator from all other BOTE inflatable kayaks is that the Zeppelin Aero 12′6″ comes standard as a tandem kayak, with the ability to turn it into a single kayak in no time. The Zeppelin Aero Kayak Seats use drop stitch technology to give you a firm yet cushioned seat that can be adjusted to your preferred recline angle.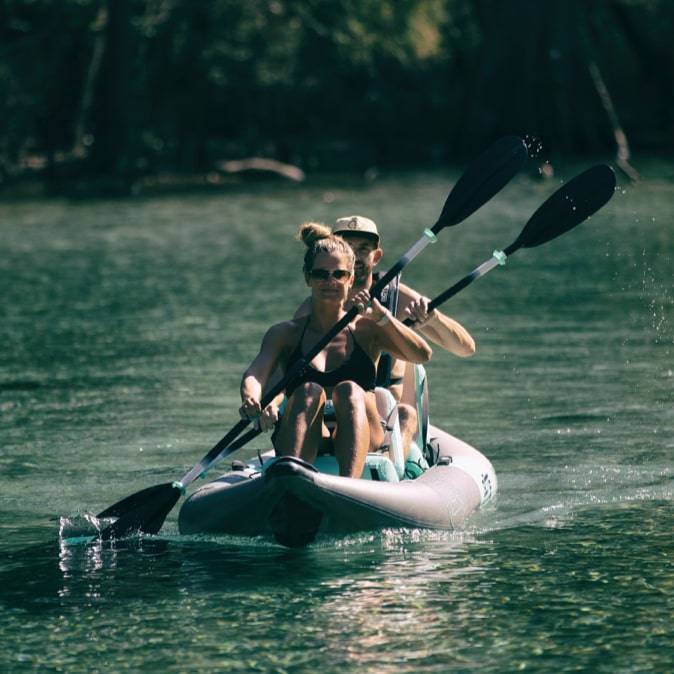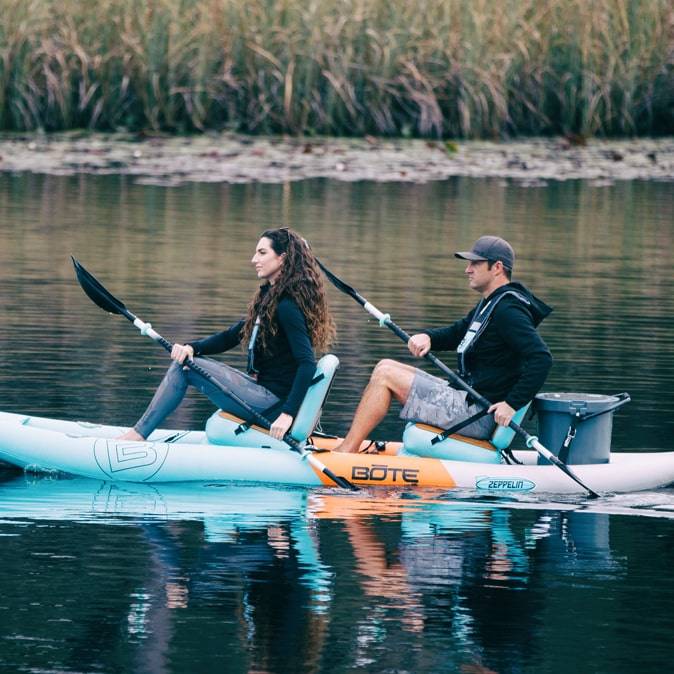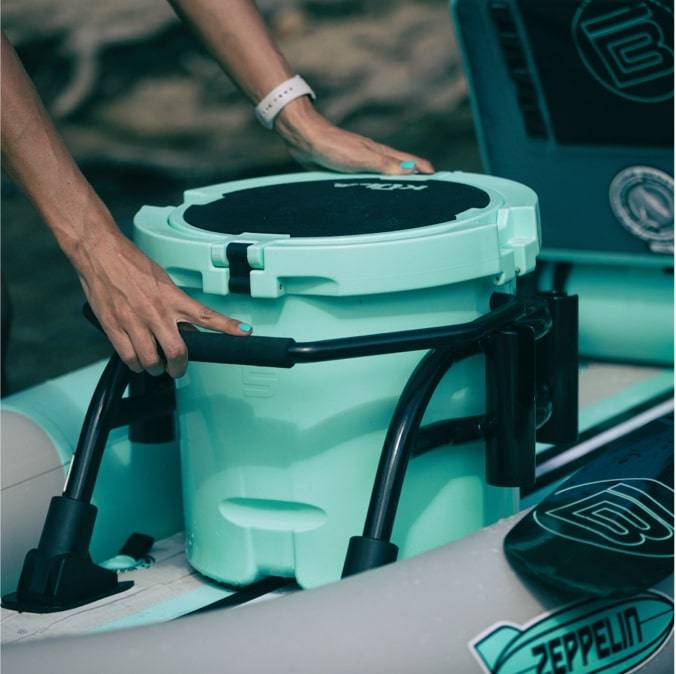 KEEPS YOU DRY
The elevated Zeppelin Aero Kayak Seat keeps you high above water level but still low enough to maintain a stable center of gravity, so you're less likely to get damp in choppy waters. If any water makes its way into the Zeppelin, the self-draining cockpit empties the water back to where it came from, keeping you comfortable from beginning to end.
HIGH CAPACITY
Due to its tandem design, the Zeppelin Aero 12′6″ accommodates up to a 600 lb weight capacity, the highest capacity in our inflatable kayak lineup. With a weight capacity like this, you can ride tandem and still bring along a packed-to-the-brim KULA Cooler and other essentials to keep you on the water longer. When turned into a single-seat kayak, this weight capacity allows limitless opportunity to deck out the Zeppelin however you see fit.
ZEPPELIN Aero 10′ Inflatable Kayak
The little brother to the Zeppelin Aero 12′6″, the Zeppelin Aero 10′ Inflatable Kayak is a single-seat kayak that doesn't skimp on any of the accessories or functionality. Load it up or keep it simple; this kayak is ready to rendezvous with nature.
HIGHLY STABLE
With a three-chamber design providing a wide base and self-draining floor removing excess water, the Zeppelin Aero 10′ gives ultimate stability to its passenger. Nestled perfectly on an elevated Zeppelin Aero Kayak Seat with a low center of gravity, you'll feel comfortable and confident as your feet rest on the BVA multi-textured anti-slip deck pad.
PACKS A PUNCH
Clocking in at 10′ long, 38″ wide, and a light 37.5 lbs when inflated, the Zeppelin 10′ is our shortest and lightest inflatable kayak in the BOTE family and doesn't skimp on features. Thanks to its size and weight, this kayak can be easily stored and transported all on your own without the assistance of a friend.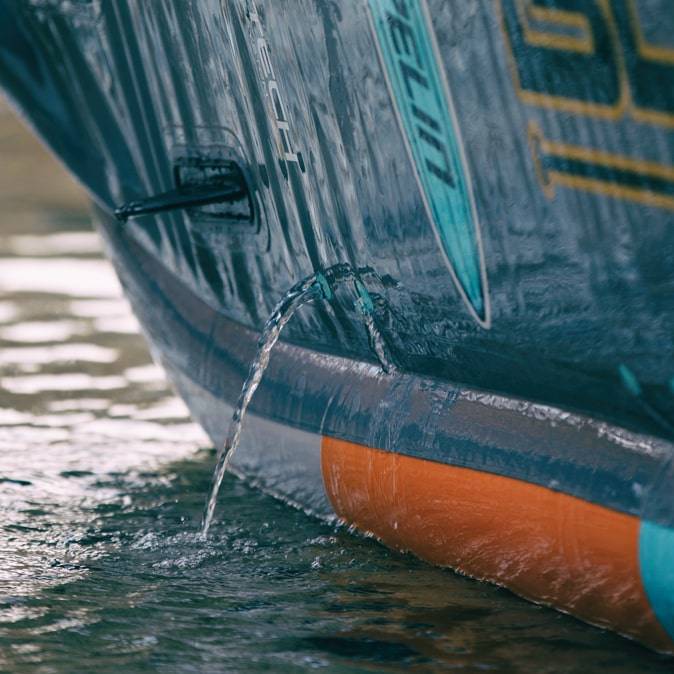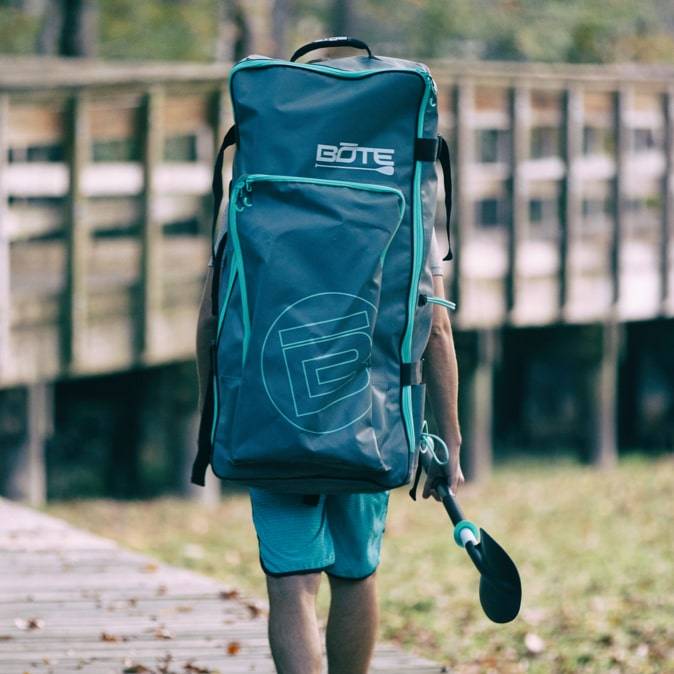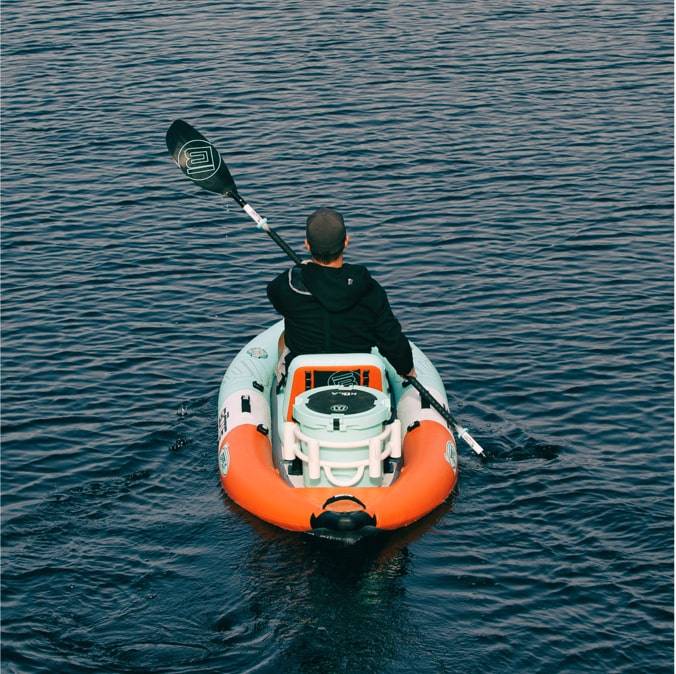 MOST AFFORDABLE
Built to last and easy to handle, the Zeppelin Aero 10′ is our most affordable inflatable kayak yet. Don't worry. Just because it's friendly on the wallet doesn't mean you're missing out on any of the goodies; this kayak accommodates almost everything the Zeppelin 12′6″ does (minus tandem seating).
LONO Aero 12′6″ Inflatable Kayak
Not willing to compromise, the LONO Aero Inflatable Kayak is twelve feet and six inches of thoughtful design and hearty construction. One of our most feature-rich products of all time, this inflatable kayak was built for those looking to level up their kayak fishing experience.
PEDAL DRIVE COMPATIBLE
While the LONO is decked out with accessories from bow to stern, one of its most notable features is its APEX Pedal Drive compatibility. Particularly useful for kayaking anglers, adding the pedal drive to your LONO gives you two free hands to grab any of your four favorite rods resting in your attached Rocket Rac. Paddle or pedal the LONO to your favorite honey hole without tipping off the fish.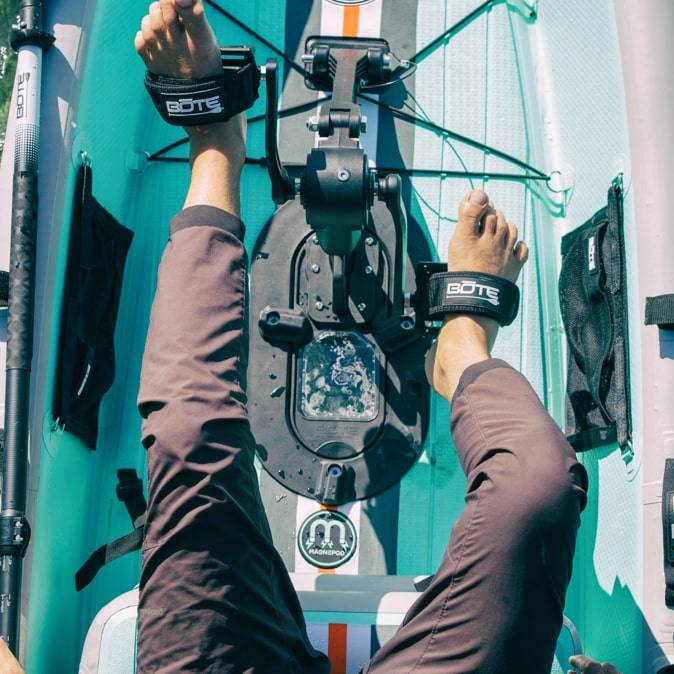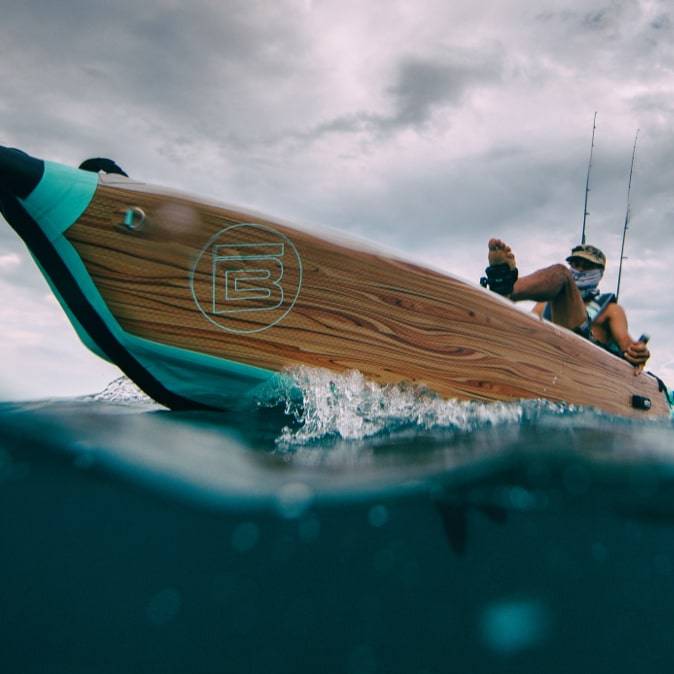 KAYAK AND SUP
Thanks to the detachable rear panel and Aero Seat, the LONO can transform from a kayak to a stand up paddle board with just a couple of snaps and clips. So sport the LONO as a single-piece kayak, or break it apart for a sturdy SUP with a floating side table; the choice is yours.
TOUGH AS NAILS
Built with AeroBOTE Technology, the LONO sports a keel guard and mounted sidebite fins to protect the underbelly of your kayak, so you can maneuver through shallows without worrying about your board.
DEUS Aero 11′ Inflatable Kayak
Coined as the 'God of Adventure,' the DEUS Aero 11′ Inflatable Kayak is a recreational warrior on the water (say that five times fast). Ultra-tough, super stable, and easy to take anywhere, the DEUS makes the process of kayaking effortless.
EASY TO HANDLE
The DEUS is on the shorter side of our lineup of inflatable kayaks and weighs only 50 lbs when packed down into its travel bag, making it a breeze to get from bag to water and back again. With a thoughtfully placed grab handle at the front of the DEUS, you'll find navigating it into the water and through the shallows a cinch.
KAYAK AND SUP
Like the LONO, the DEUS also transforms from a kayak to a SUP. Standard as a sit-atop kayak, the top chamber can be removed and used as an additional floatation device while you SUP your way through rivers, lakes, and oceans.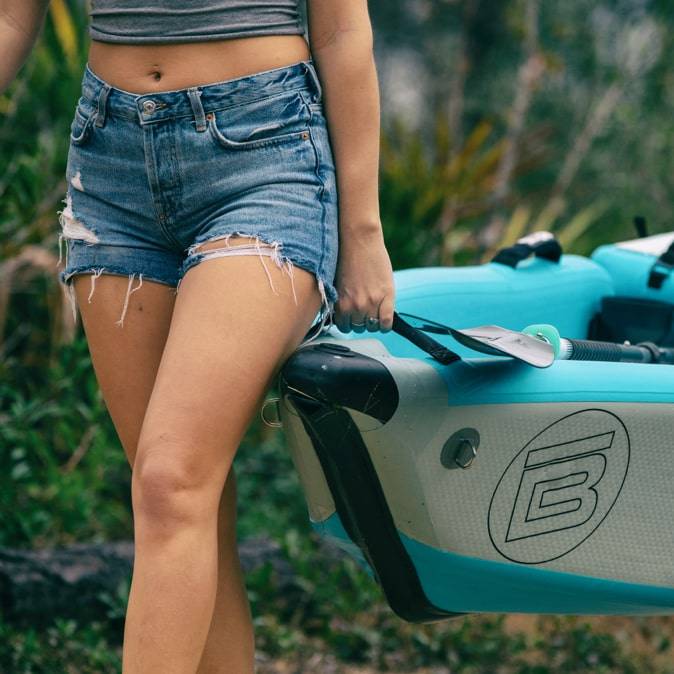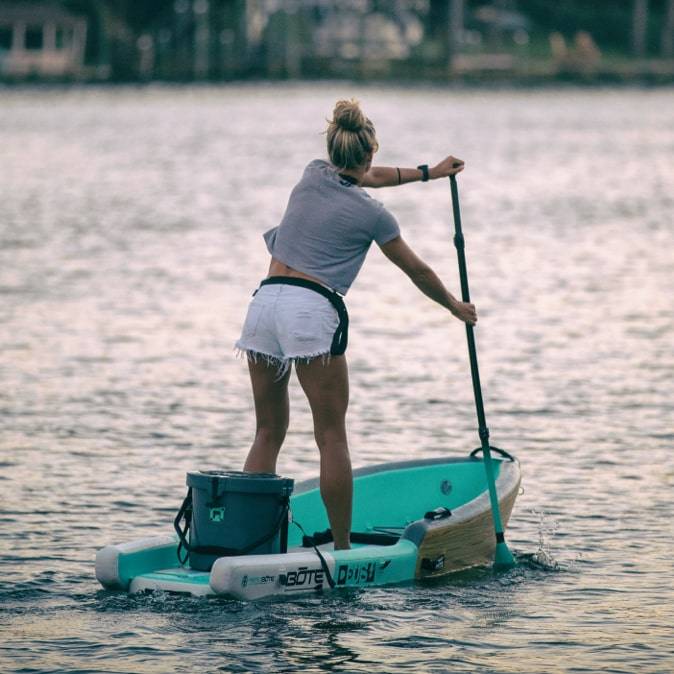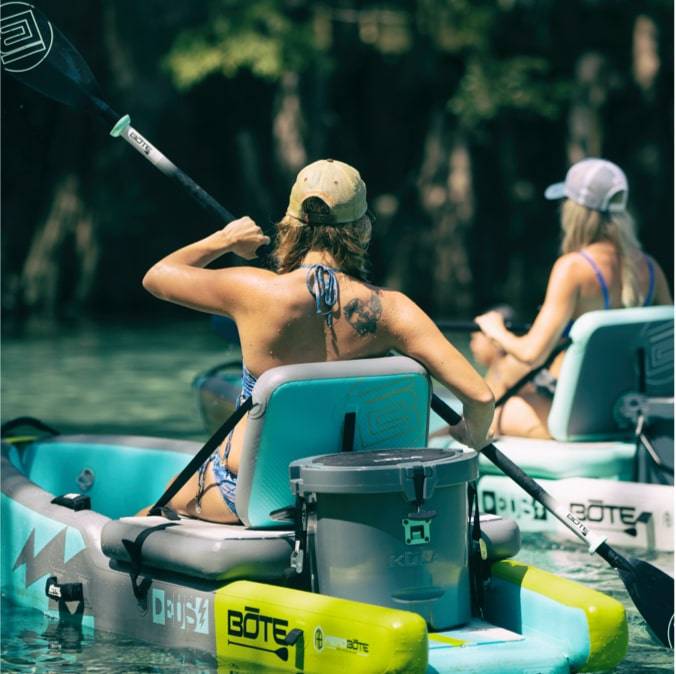 EASY ON THE WALLET
Offered at an affordable price while still providing supreme portability, performance, and versatility, the DEUS is so much more than what you pay for. Pack it down with all your favorite accessories, transform it into a SUP, and take it anywhere you go; the DEUS is well worth the sticker price.
Finding the right inflatable kayak for your lifestyle can be a challenge, but if you're down for a healthy mix of adventure and R&R, you've come to the right place.