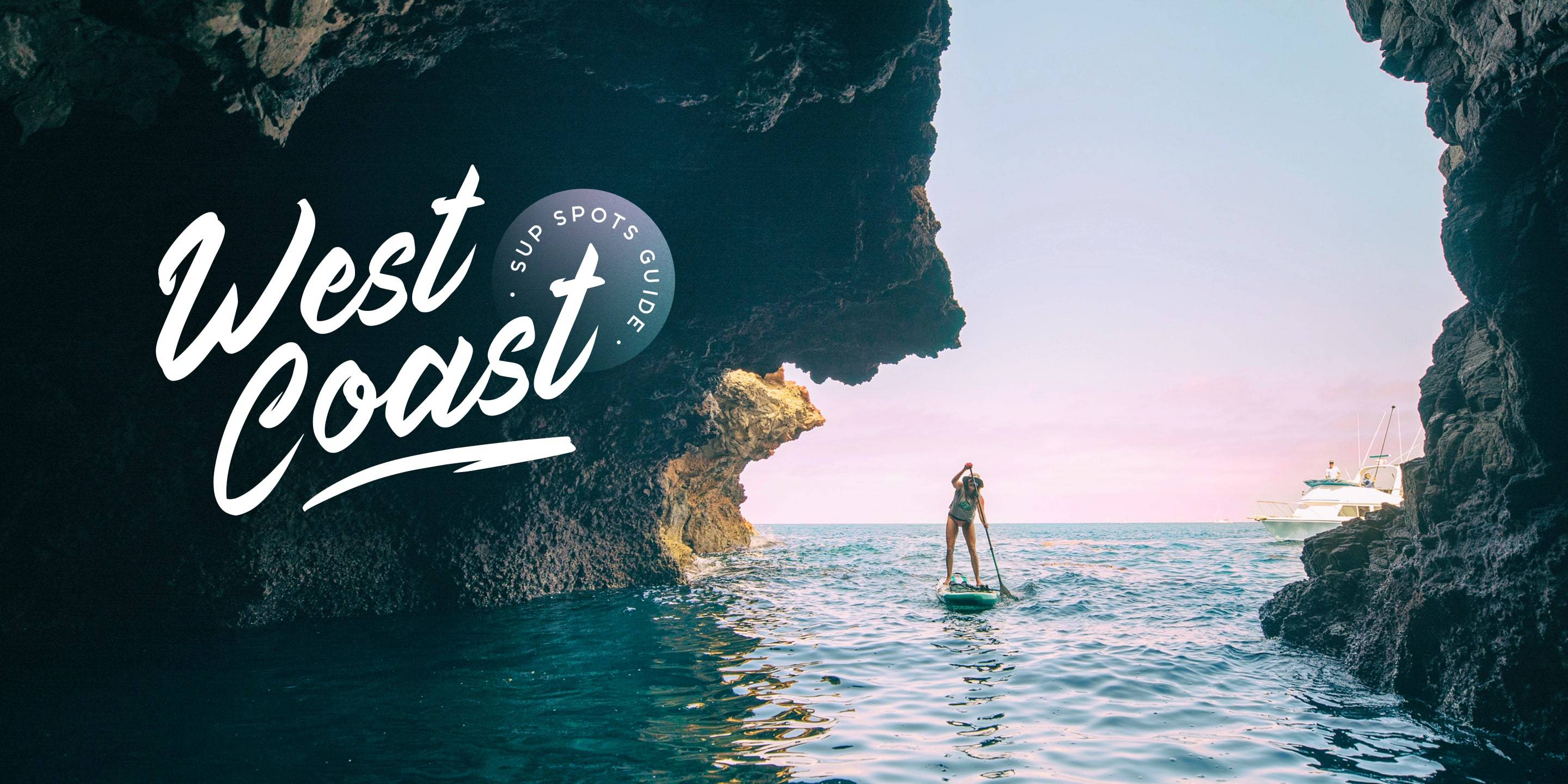 west coast life: sup spots guide
If you've paddled one ocean, you've paddled them all, right? Wrong. The coastlines that make up the good ole U.S. of A. are uniquely different and particularly epic from North to South and East to West. So let's break it down, starting with the West Coast. California stand-up paddle boarding is a must for adventure seekers and nature wanderers, offering a mix of North Pacific Ocean swells, calming bays, winding rivers, and expansive lakes. California is, after all, where SUPing got started and was spread to the other 48 states after its hype squad in Hawaii took it across the Pacific.
No matter your experience level, there's a place for you to pop in on your SUP and paddle the day away. From ocean to river to lake, no body of water goes unturned (or unpaddled) here at BOTE, so we're giving you our inside guide to California stand-up paddle boarding.
take a guide with you
California is known for its natural beauty, and some of its most astonishing aqua terrains are tucked away in places that may seem challenging to get to or navigate once you get out on the water. However, have no fear; bringing along a SUP guide can make all the difference when paddling these spots. Professional SUP Guide and Owner of Sunset Stand Up Paddle, Erin O'Malley, has paddled some of the most popular and hidden gems along the West Coast, offering guided tours in an effort to share this slice of paradise with its visitors. Without further ado, here are some paddle destinations that are best explored with a guide to make the most of your trip.
LAGUNA BEACH COASTLINE
The Laguna Beach coastline is a marine protected area (MPA) and part of the elite 3% of US waters that carry this distinction. So when setting out for a SUP adventure, you won't find anyone casting a line, collecting marine life, or disturbing the natural habitat. In short, you're about to paddle along some of the most abundant and diverse marine life this close to the coastline.
If you're new to open-ocean paddling, this coastline is best experienced with a guide to ensure you have a successful launch past the break. Pacific swells can get pretty big, so a guide is going to get you through it and on your way to spotting whales, dolphins, seal lions, and a variety of fish.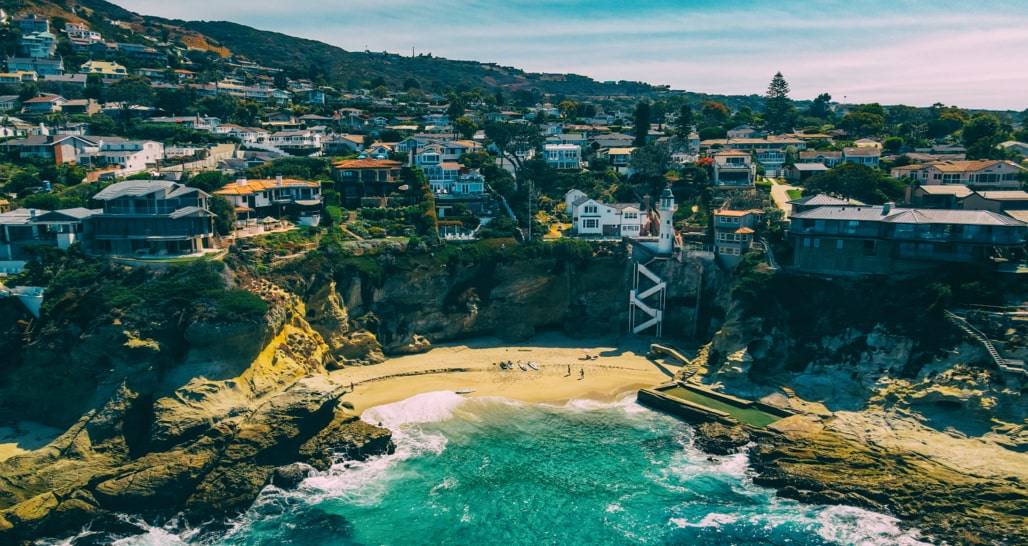 When you've had your fill of sealife by SUP for the day, don't leave Laguna Beach until you checked out one of its many tide pools. Found where the ocean meets the land during low tide, these protected ecosystems are home to lots of tiny marine creatures, such as octopuses, snails, sea urchins, and more. Lean on your tour guide to give you the scoop on when the tide is likely to go out, then pull up your SUP by a nearby tide pool to round out a successful day along the Laguna Beach coastline.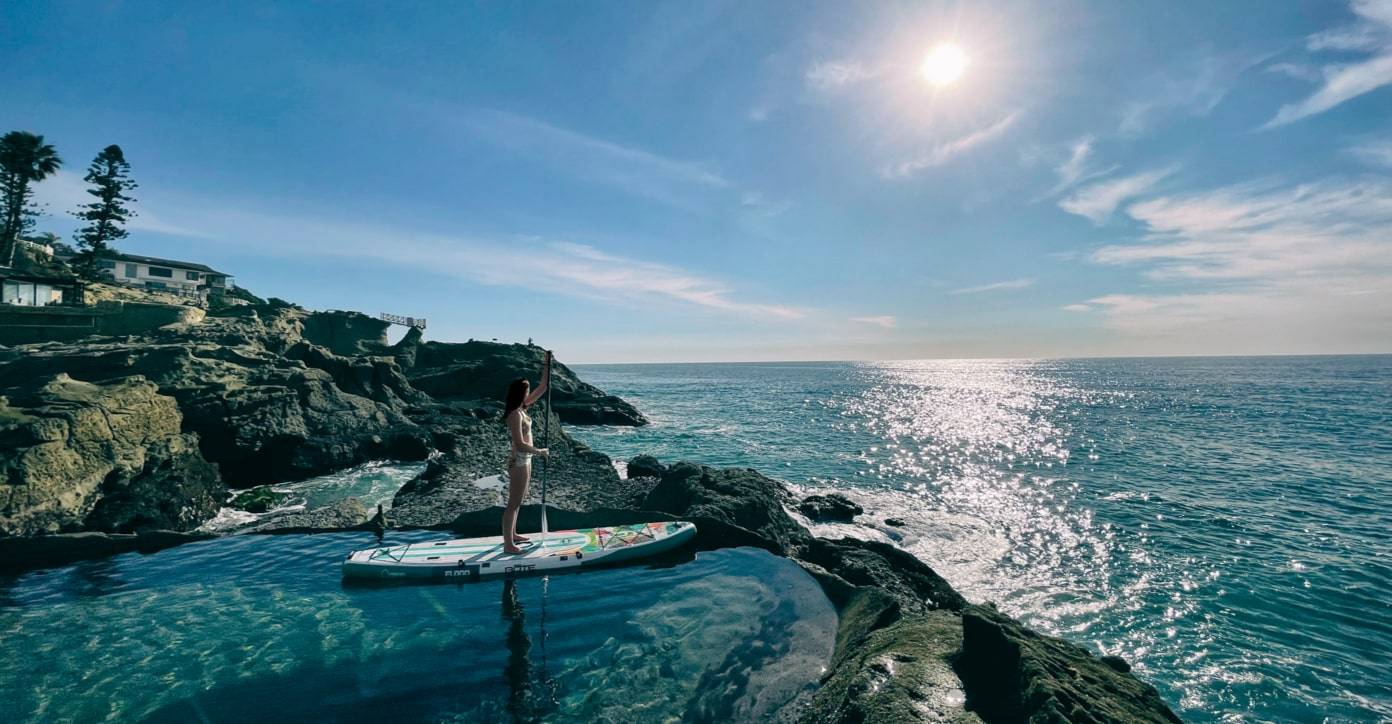 CATALINA ISLAND
If you're looking for a paddle experience that spans a couple of days and multiple SUP spots, Catalina Island is your one-stop destination for all things SUP adventure. Santa Catalina Island, or Catalina for short, is located off the Southern California coast and is only accessible by ferry. Sure, you can make Catalina a day trip, but with so much to paddle, hiring a guide with the know-how to navigate the island will be worth every penny.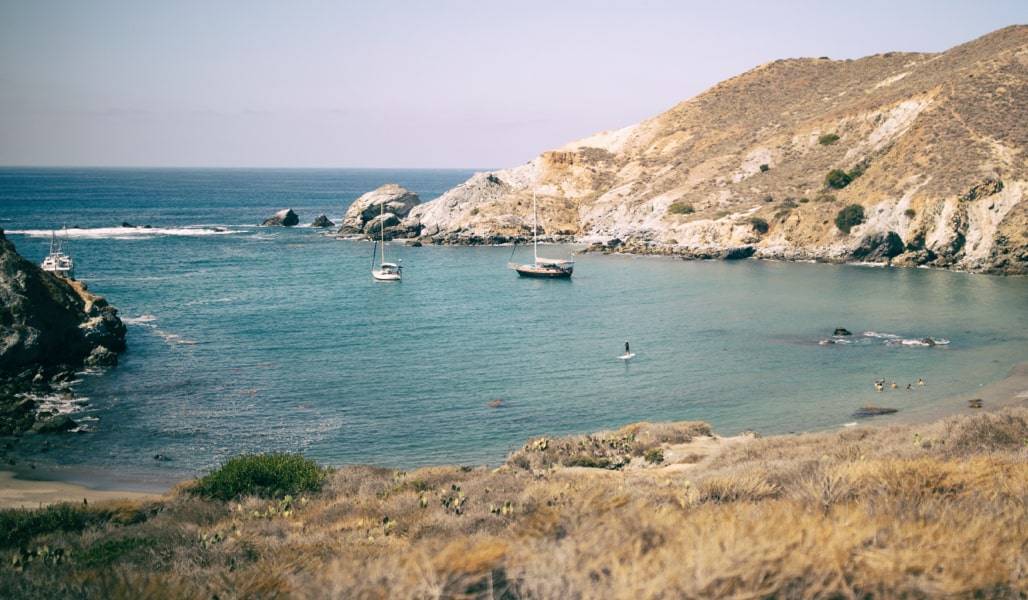 The island itself is roughly only 75 square miles, but there are lots of spots to hit to get your water fix. The first is Two Harbors, which conveniently is the harbor the ferry comes into. This harbor provides calm waters due to its crescent moon shape of, so starting your paddle there is a great way to get your bearings. Two Harbors is also known for its nearby caverns and caves and are totally worth the navigation to get there. A favorite of ours is Blue Cavern - adventurous, majestic, and a hidden treasure.
Another spot on Catalina is Shark Harbor and Little Harbor, resting side-by-side on the west side of the island. Frozen in time due to its isolation, you can expect rugged and exposed paddling with some swells, chops, and currents. Not for the faint of heart, this paddle destination is best experienced with a guide.
LAKE TAHOE
Resting on the border of California and Nevada, Lake Tahoe is a huge freshwater lake that provides scenery for days and a backdrop of nature like no other. While the lake is fairly easy to paddle thanks to its calm waters and wide terrain, going with a guide will ensure you hit the right spots and will help you navigate your way back if there is a sudden change to the weather, which is known to happen on this lake. 
Because of its size, you can get miles under your board without hesitation, but make sure you track where you're coming from and where you're going. D.L. Bliss State Park is on the southwest side of the lake, offering campsites and breathtaking views of the lake. For your paddle, head south along the shore and you'll find yourself going past the Old Lighthouse, towering cliffs perfect for rock jumping, and ample coves that are perfect to pull over along and take a dip in the lake.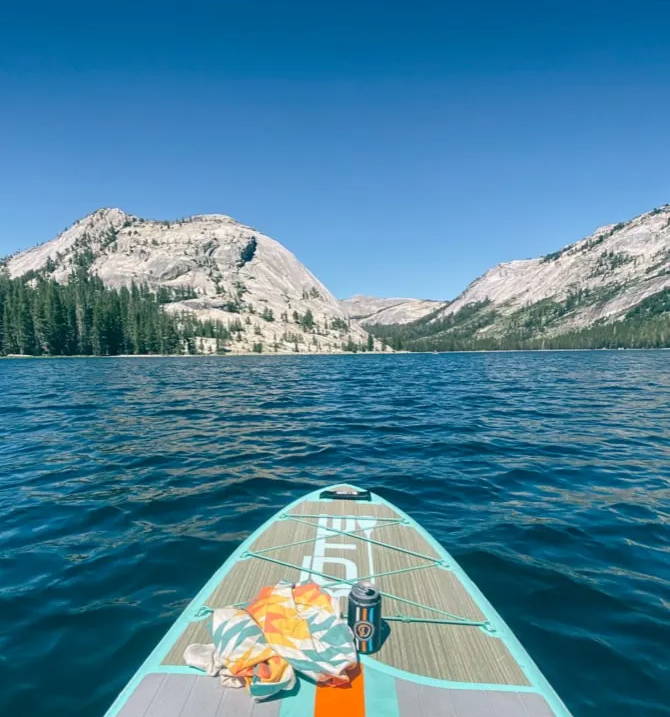 Travel Solo, My Friend
Don't get us wrong, you don't always need a SUP guide for California stand-up paddle boarding. Probably the biggest challenge in West Coast paddling is launching from the coastline since the swells are known to be a doozy. So if you're a beginner paddler or just don't feel like going through the hassle of getting past the break, cut out the shoreline and paddle solo along some of these locations.
TENAYA LAKE - YOSEMITE STATE PARK
Only a mile long and bordered on three sides by granite peaks and domes, the fourth side by a beach, Tenaya Lake in Yosemite State Park is just as beautiful as the rest of its inland attractions. About an hour and fifteen minutes drive from Yosemite Valley, you'll want to pack your own inflatable SUP for ease of transport to this secluded area of the park.
It's no surprise it's coined as the 'Jewel of the Hight Country', with crystal clear shallows, mirror-like images transposed on the water, and natural beauty everywhere you look, Tenaya Lake is an easy day paddle worth the drive.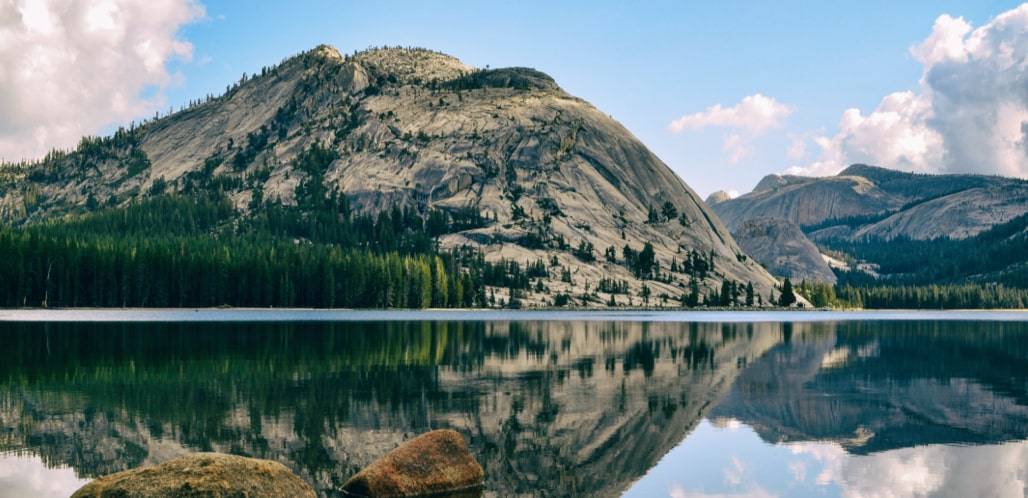 MISSION BAY - SAN DIEGO
One of San Diego's most popular attractions, Mission Bay is 27 miles of shoreline packed with waterfront parks, public beaches, and grass-lined trails, making it the largest manmade aquatic park in the country. With a variety of waterways and inlets, you can find plenty of places to launch from without the hassle of going through the break.
We recommend heading to Bonita Cove, which typically provides calm waters since it's protected on three sides, perfect for some SUP yoga or just to ground yourself before a busy San Diego day. Bringing along your pup? Head to Fiesta Island, a dog-friendly beach within Mission Bay. Or if you're in the mood for more exotic animals, Quivira Basin is the place to spot sea lions and the occasional harbor seal lounging along the water. Simply put, Mission Bay is an oasis for paddling extravaganzas.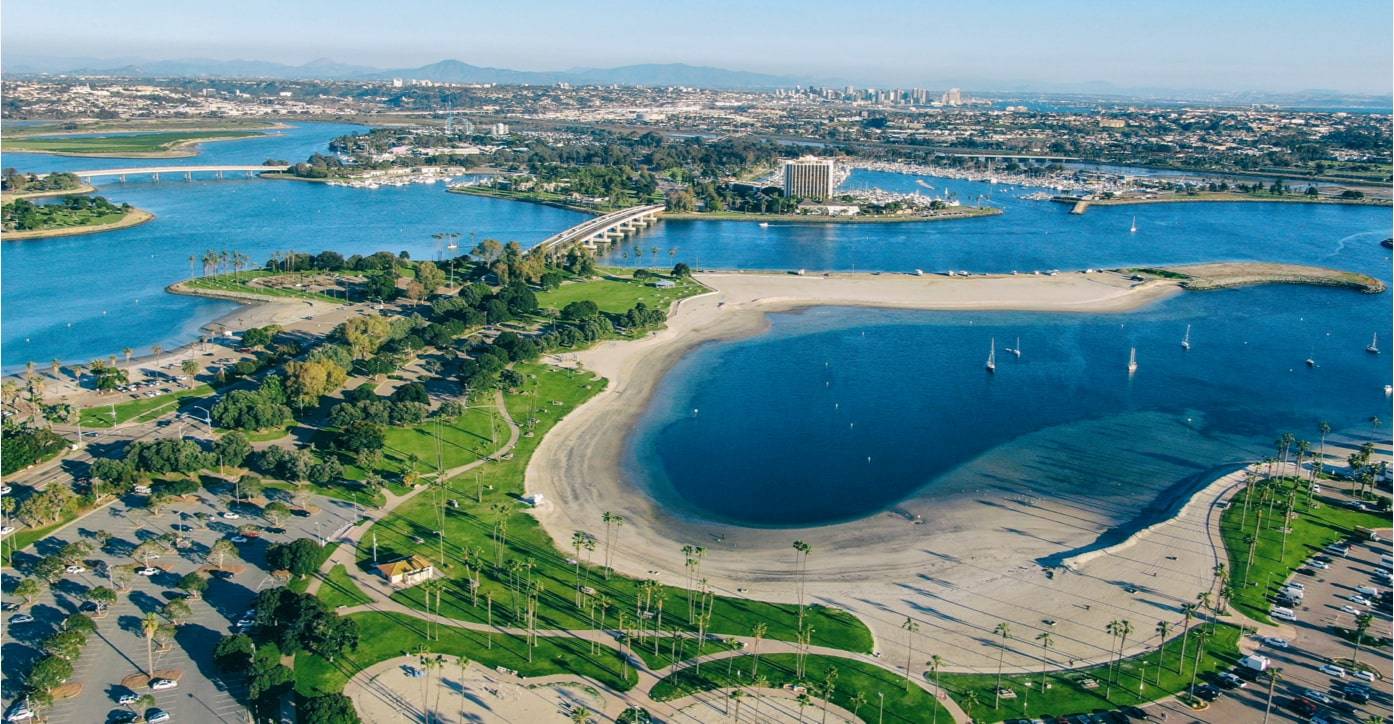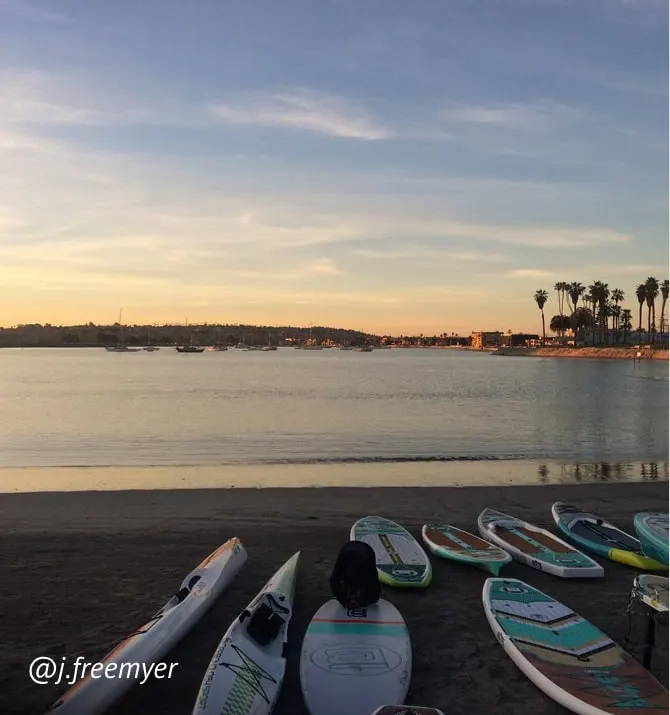 SACRAMENTO RIVER
Part of California's flat waters, the Sacramento River is a serene and peaceful take on a paddling day trip. With 1,000 miles of snaking waterways, you can leisurely paddle the day away, pulling over in various coves, stopping to take in migrating birds, or just enjoying the stunning views and diverse wildlife.
Know before you go, like any large river, you may run into some white water conditions. The Upper Sacramento River is home to narrow passages, seeping springs, and tight canyons, mesmerizing to paddle through, but in the spring, it's also home to Class II to V rapids. If you're not used to handling rapids on a SUP board, we recommend planning accordingly to avoid stumbling across one, but our Rackham Aero is known to handle white waters like a pro.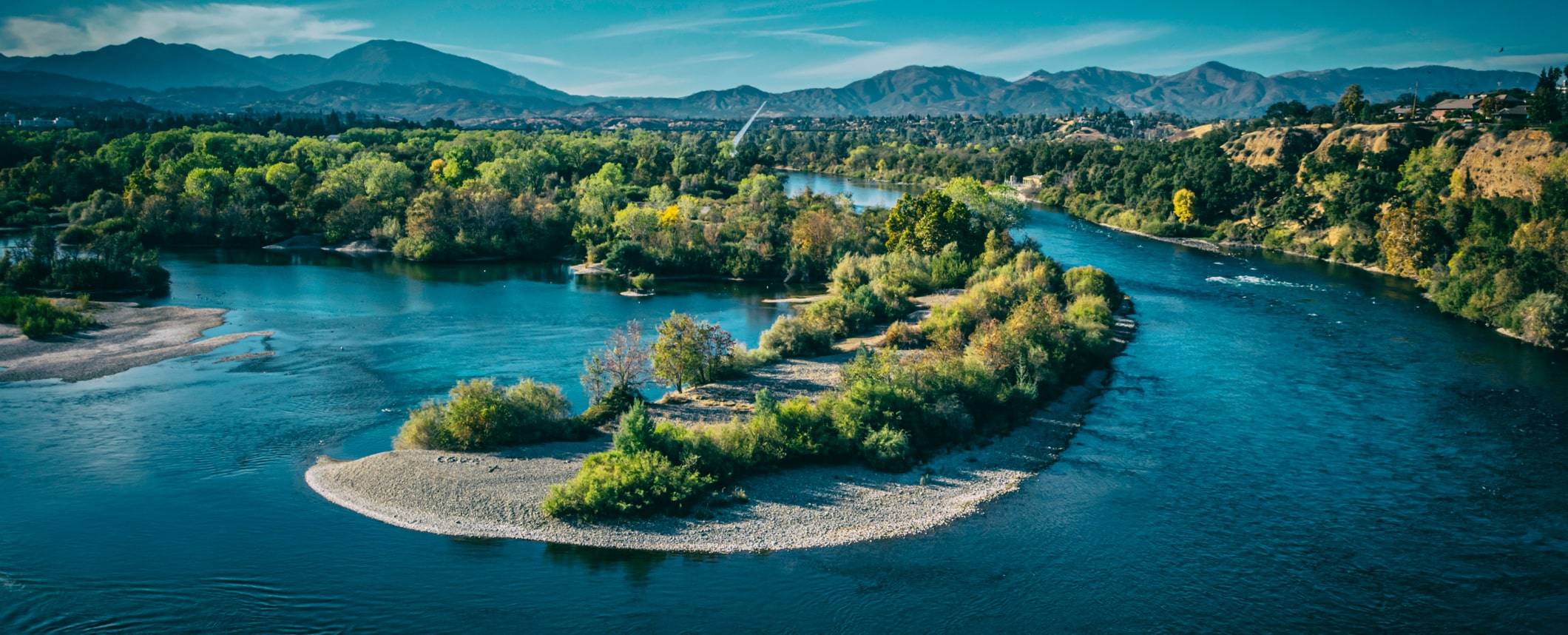 pACK YOUR INFLATABLE
When it comes to paddle boarding in California, or any place for that matter, it's best when it's easy to accomplish. Our line of inflatable paddle boards takes you from travel bag to water-ready in a matter of minutes, and thanks to our Aero Technology, these SUP boards are far from a pool toy. They're virtually indestructible.
Travel near or far with our line of inflatable stand-up paddle boards, and get going on your own West Coast SUP tour today.