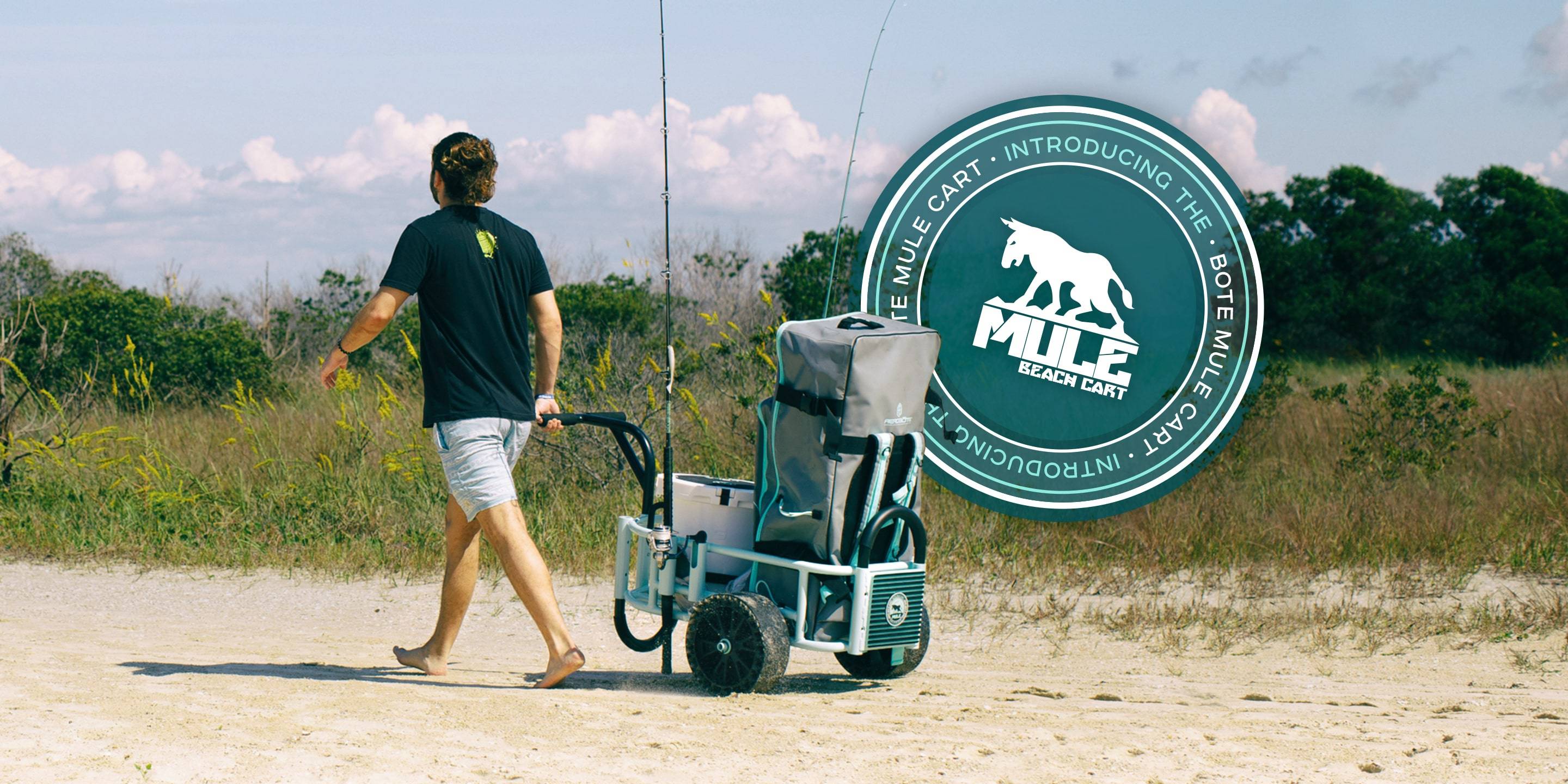 Take it With You: Introducing the MULE Cart
Say so long to multiple trips between parking lot and put-in, and hello to the all-new MULE Cart.
The MULE Cart is the antidote to juggling acts and the cure-all against taking multiple trips from the parked car to water's edge. How many times have you arrived at your favorite fishing spot or place to paddle only to spend the next half-hour lugging gear back and forth? How many times have you overcompensated and tried carrying all your stuff in one trip only to leave a little yard sale of dropped items in your wake?
We're not going to sugarcoat it: lugging all your paddle and fishing gear is no fun. Especially when you don't have the help of some buddies. So we wanted to make it easier to get you to the fun part, the paddling, by stashing all your gear in one conveniently singular, handy-dandy, heavy-duty cart and rolling up to the water in streamlined style. That's where the MULE Cart comes in.
The only downside? There's not a MULE Cart for all your other every day conveyances in life. (Looking at you, groceries!)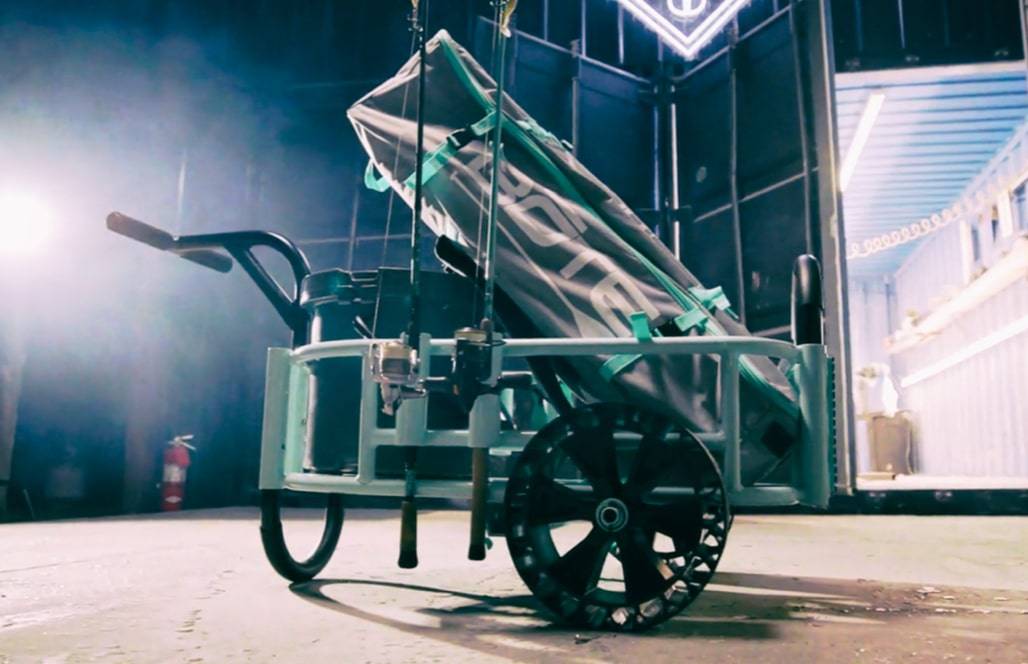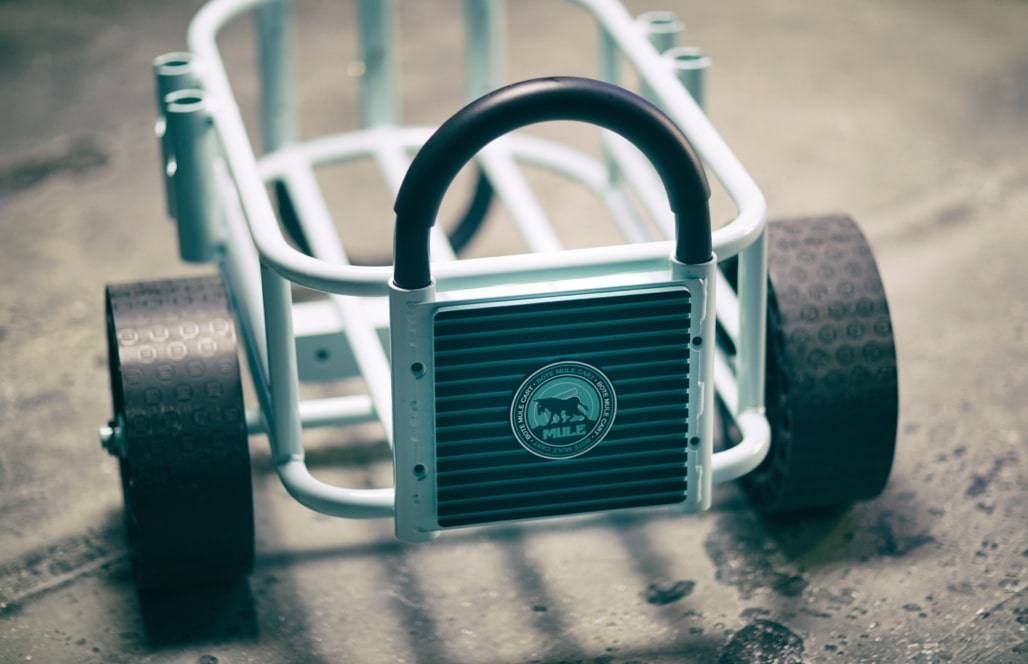 What Is the BOTE MULE Cart?
The all-new MULE Cart is a marine-grade aluminum cart that makes transporting your fishing and paddling gear in a straightforward and streamlined experience. With minimalist design yet maximum storage and portability, the MULE Cart is composed of a few simple and stellar parts: a super sturdy aluminum base with marine-grade powder coating, four fishing rod holders, a foam-covered lift handle, two foam-covered handles and support bars, and two puncture-proof tires that will roll through any terrain.
Meant to last and meant to lug, the MULE Cart will have you ready to roll to your next paddle fishing excursion in no time.
What Makes the BOTE MULE Cart Great
The best thing about the MULE Cart is that it eliminates all the frustrating inconveniences of getting on the water.
Philosophically speaking, here at BOTE, we're all about making it super easy for people to get on the water. We want to ensure maximum ease, efficiency, and comfort at every touchpoint so that folks can singularly focus on what's essential: the paddling itself. So, whether that means breaking down mental barriers about the SUP lifestyle, innovating super safe and stable boards, or—as is the case with the MULE Cart—tackling that final inconvenient hurdle of getting from the car to the water, the ultimate goal is to just get people out there on the water as easily as possible.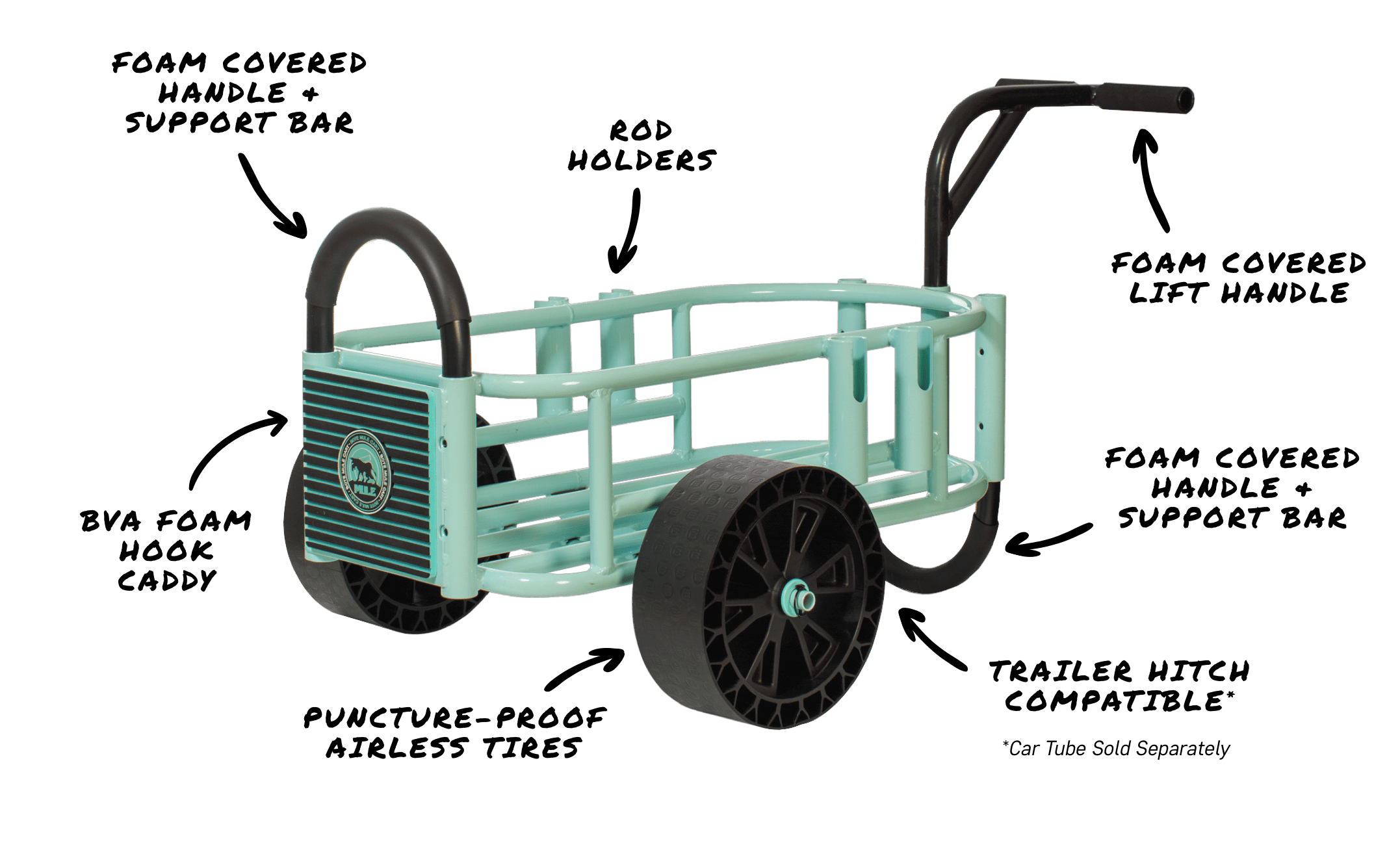 More practically speaking, what makes the MULE Cart great is a few things: it's got four-rod holders to transport plenty of rods for fishing. The wheels are all-terrain with a puncture-proof Polymer design that never requires inflation. The wheels and handles are removable for storage and transport. All in all, it's just a downright no-nonsense lug machine that'll make your paddling life easier.
How to Maximize the MULE Cart
The best way to use the MULE Cart? Push it to its limits. Just as a real mule can carry hundreds of pounds of gear, the BOTE MULE Cart thrives on being pushed to its limits.
Go ahead: fill it to the brim. Pack your KULA 5, your Inflatable Paddle Board, your AERO Chair, you name it. Firmly secure, not one but FOUR fishing rods. Heck, throw your kid onboard and let them enjoy the ride. The MULE Cart is designed to handle all manner of heavy loads. The bigger, the better, says the MULE.
Another way to maximize the MULE is to give it a second life as a cargo carrier on your car. Read on for more.
Attaching the BOTE MULE Cart to Your Car
Want your MULE Cart to double as a car-hitch cargo carrier for road trips as well? You're in luck.
The sold-separately Car Tube can be purchased to allow you to attach the MULE Cart to your trailer hitch. Installation is super simple and easy. And the included items are minimal, to say the least: just the Car Tube and two rectangle D-Ring pins.
Insert the Car Tube into your car's 2"x2" receiver and latch it with one of the D-Rings, all you've gotta do is then insert the MULE Cart onto the Car Tube, latch it into place, and boom—you're in business. You've got a glorious form of extra storage while you're road tripping. You can remove the Wheel and Wheel Support Tube for additional clearance if needed. And you can also rotate the Lift Handle 180-degrees to help better secure the load.
So, want to take it all with you? Shop the BOTE MULE Cart today.