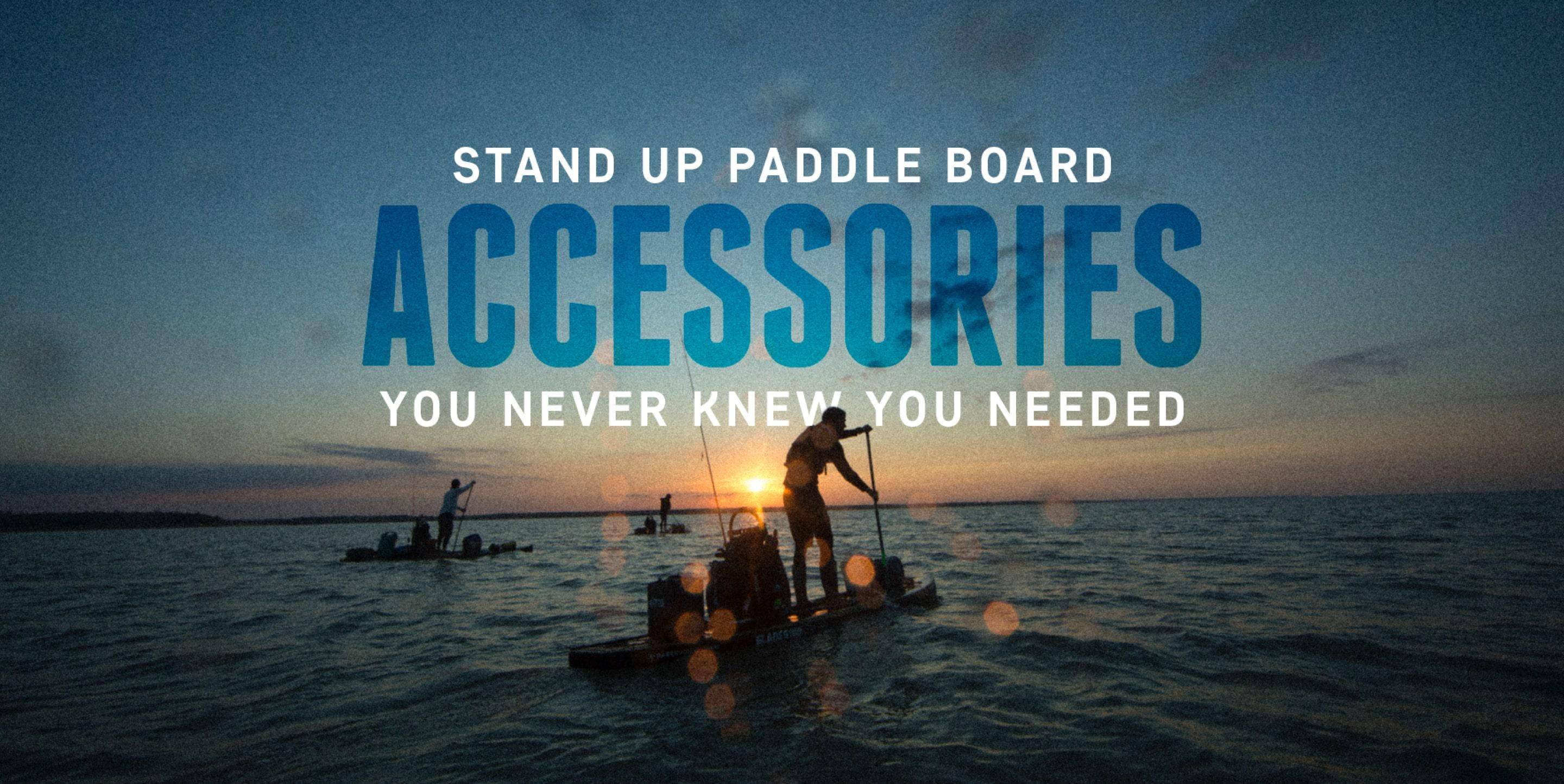 SUP Accessories You Never Knew You Needed
We're not here to overcomplicate things. At BOTE, we like to think we're a pretty uncomplicated bunch with a knack for designing and engineering badass stand up paddle boards and SUP accessories. And sure, you can take a stand up paddle board or kayak with an accompanying paddle out on the water and enjoy your time unencumbered… for a bit. But when you realize you need something at arm's reach but didn't bring it along for the ride, your minimalist attempt at a paddle board excursion just got a little bumpy.
Some paddle board accessories are obvious, and we'll cover those, but more importantly, we're here to tell you about SUP accessories you never knew you needed. Skip the trial and error and jump straight to stand up paddle boarding success with the right accessories to enhance your overall experience on the beach, bay, river or lake.
"I hate clutter. I'm all about purchases that optimize my life but not into anything that's single use or takes up an unnecessary amount of space. Over the years we've developed a suite of SUP accessories that can seriously improve your experience by keeping your shit high and dry, but also accessible and out of the way. We've cleaned up the shopping experience too, focusing on what we use on and off the water and eliminating less optimal products." - Corey Cooper, BOTE Co-Founder and CEO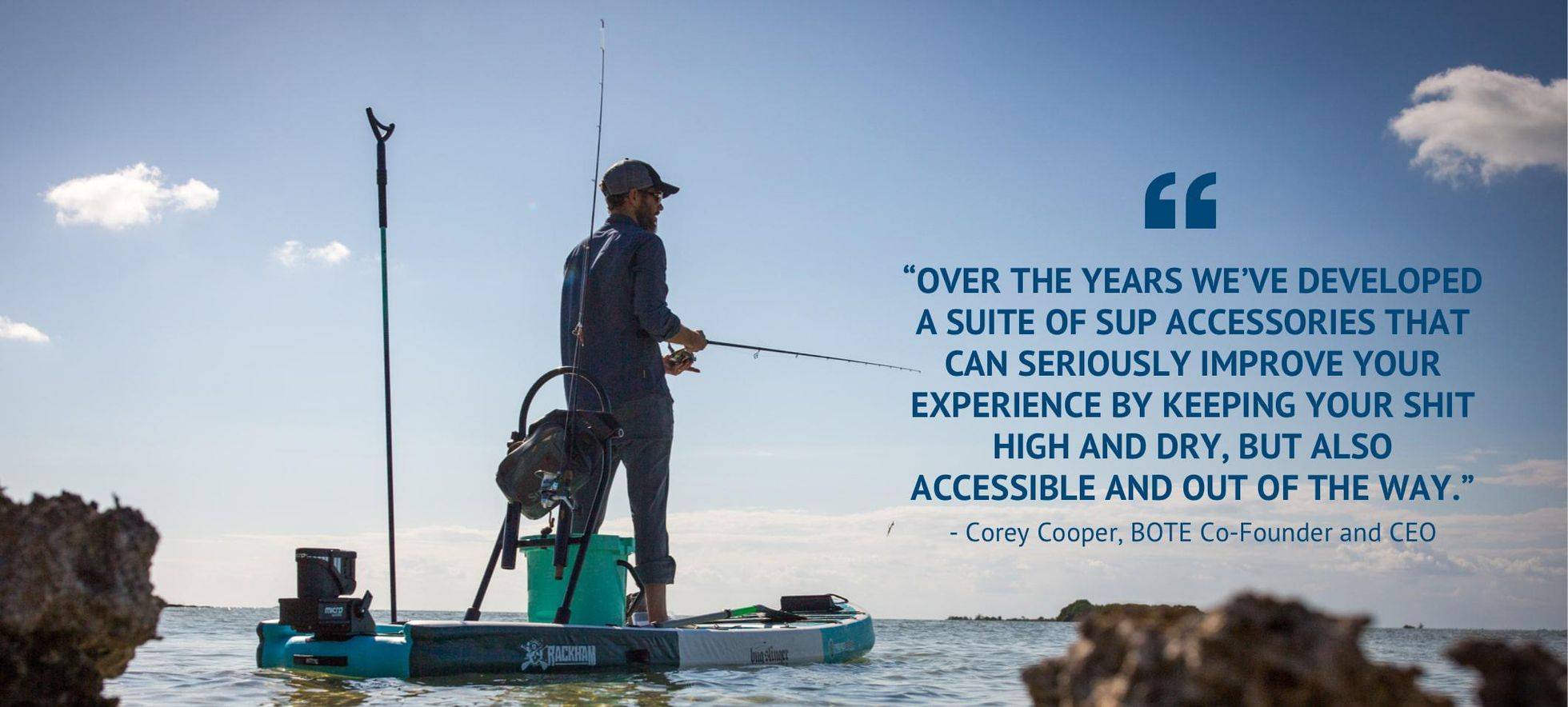 Envision yourself on your SUP board on an open body of water and you need to reach for… what? A water bottle to stay hydrated, some powerful SPF 50, your phone to snap some shots of a bobbing sea turtle? All good items to bring along with you, but oh shit, you hit a wave break at an awkward angle and you topple into the ocean along with your totally-not-waterproof phone, while your other accessories slowly drift away from your board in different directions.
Now open your eyes. Do you feel relaxed? Probably not. Sometimes even the most obvious accessories need a little extra something to make them useful when on your SUP board or kayak. Make sure you never part ways with your core accessories with these key items.
A Coiled Leash - Using a leash to keep you connected to your paddle board is a smart investment whether you're a tenured SUP paddler or a beginner. You're bound to get tossed from your board now and again, particularly in rougher water, so the leash keeps you within arms length of your board at all times. The leash can also be used to tow others, if needed. We once saw a husband tow his pregnant wife back to shore through a gnarly unexpected current by attaching his leash to her board. That's what we call dad power.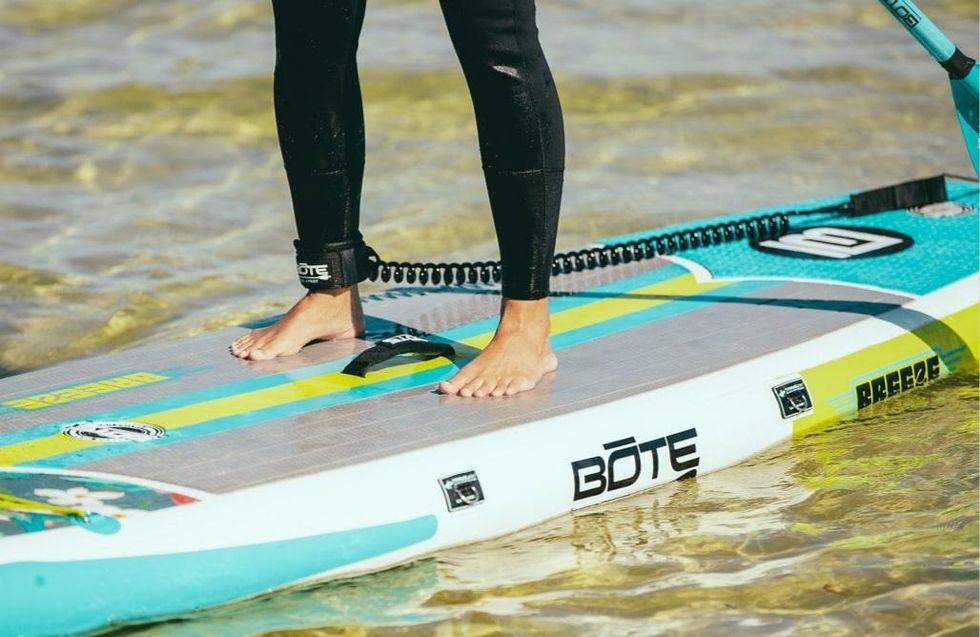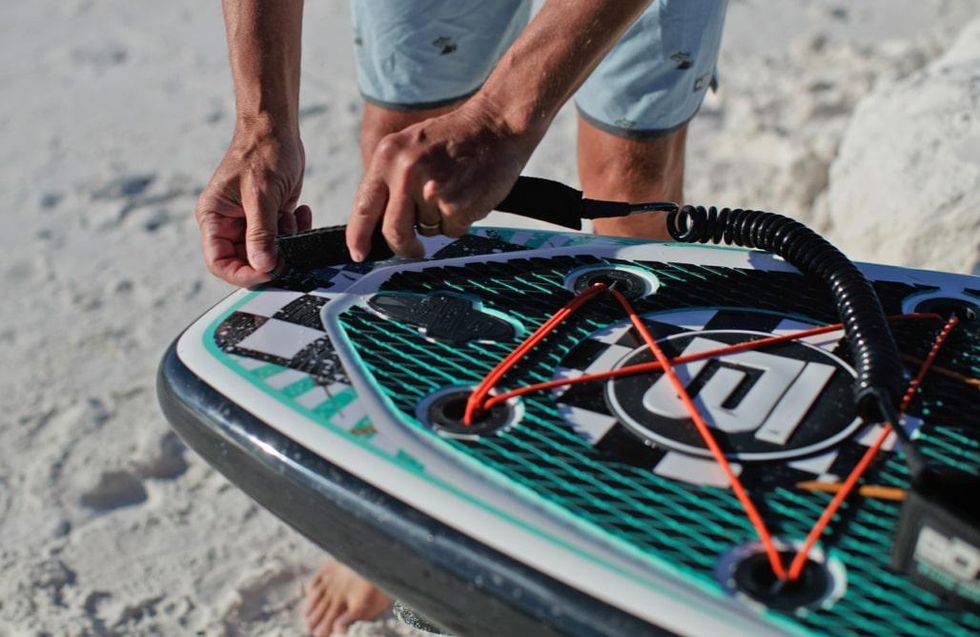 Waterproof Phone Pouch - Secured around your neck, a waterproof phone pouch makes it easy to take a picture, video or answer calls when out on your paddle board. More importantly, if you fall off your board, you aren't rushing back to shore to soak your phone in rice before ultimately coming to the dreary conclusion that you have to replace it. A waterproof phone pouch is a cost effective solution to keep your phone safe, just make sure you pick the correct size pouch for your phone.
Highwater Packs - Come hell or high water, BOTE's line of Highwater Packs keeps all other essentials clean and dry from the surrounding elements. Available in a slingback, backpack, or duffel bag, the interior of the bag is secured by 100% nylon seam-welded construction and a fully waterproof TIZIP® zipper. Especially great if you plan to make some pit stops at different locations throughout the day, a Highwater Pack can hold things like a change of clothes, camera equipment, and anything else you're looking to keep bone-dry.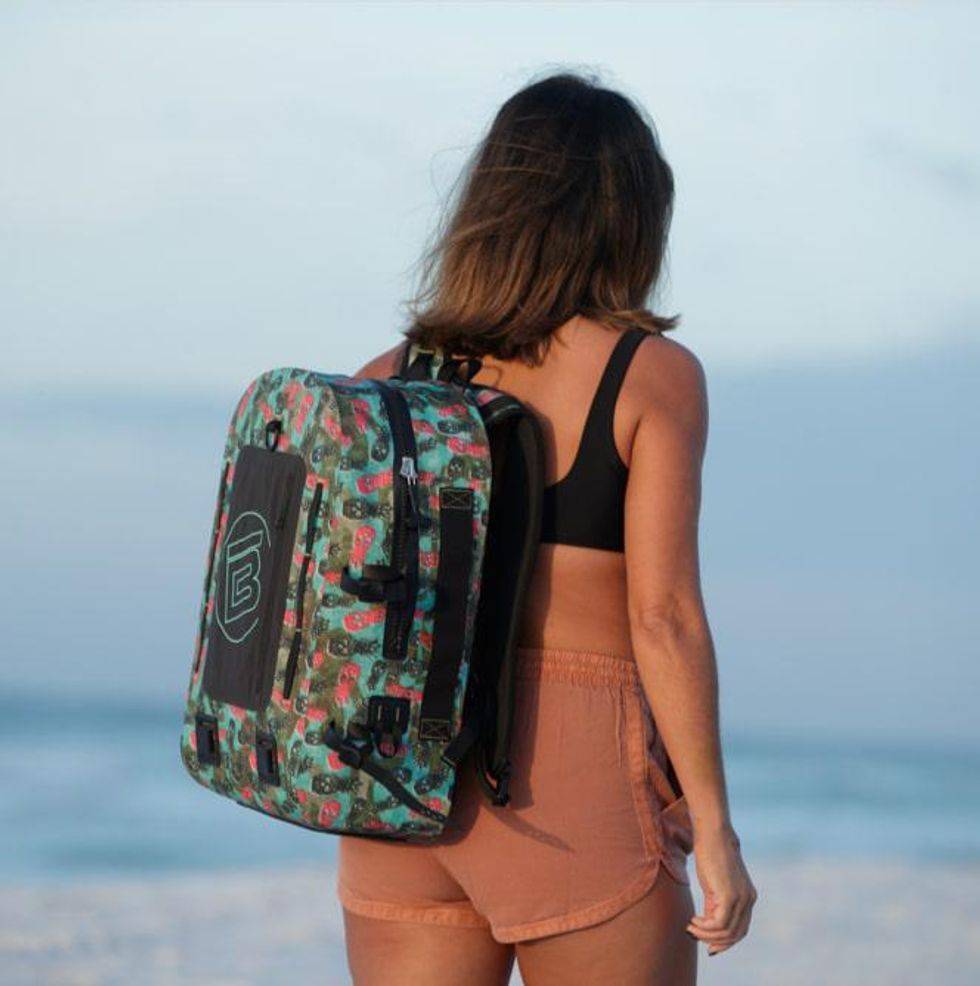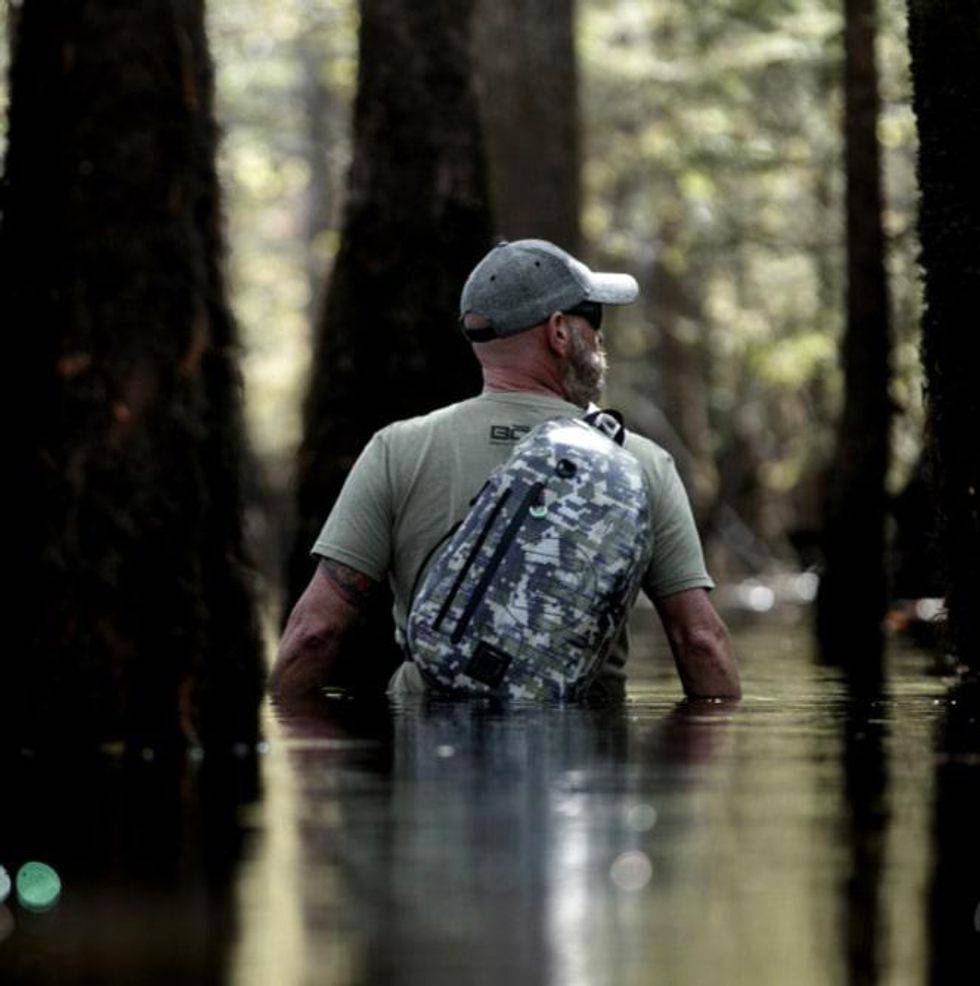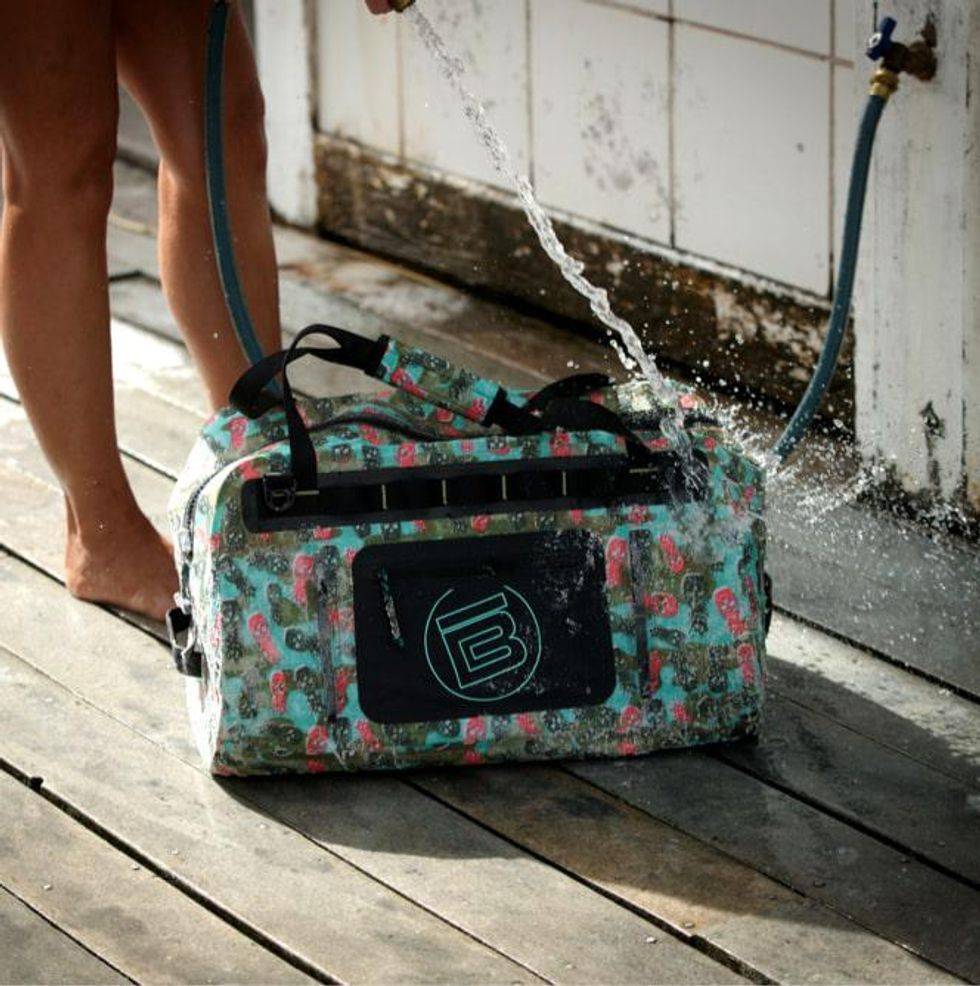 Now that we got the obvious out of the way, let's talk about some items that will really level up your SUP experience. These are the things that turn a hobby into a lifestyle.
A Drink Station - We recommend always having fresh water on you when paddle boarding. You need to stay hydrated throughout the day. But why not elevate your single water bottle by implementing a whole drink station that'll leave others envious.
KULA Hard Coolers serve a dual purpose, acting as a seat for your tush as well as keeping your drinks frosty cold for ages. Surprisingly lightweight, these coolers are Gator Proof (seriously, we gave it to a gator, and it couldn't break it), decked out in rad colors, and even have an option for a tap. Add-ons like the KULA Bottle Jaws for capped beverages make this the ultimate cooler seat you never knew you needed.
WHY NOT ELEVATE YOUR SINGLE WATER BOTTLE BY IMPLEMENTING A WHOLE DRINK STATION THAT'LL LEAVE OTHERS ENVIOUS.
A Fool-Proof (and Spill-Proof) Spot for Your Beer - Our single-to-tandem transformative inflatable kayak, the Zeppelin Aero, is showcasing our newest accessory innovation, MAGNEPOD™. MAGNEPOD is a magnetized accessory system that attaches BOTE accessories like koozies and tumblers securely to your board. No more worrying about tipping over or losing your beverage, MAGNEPOD's got you covered. MAGNETumblers™ are available to purchase now with more accessories coming Spring 2021.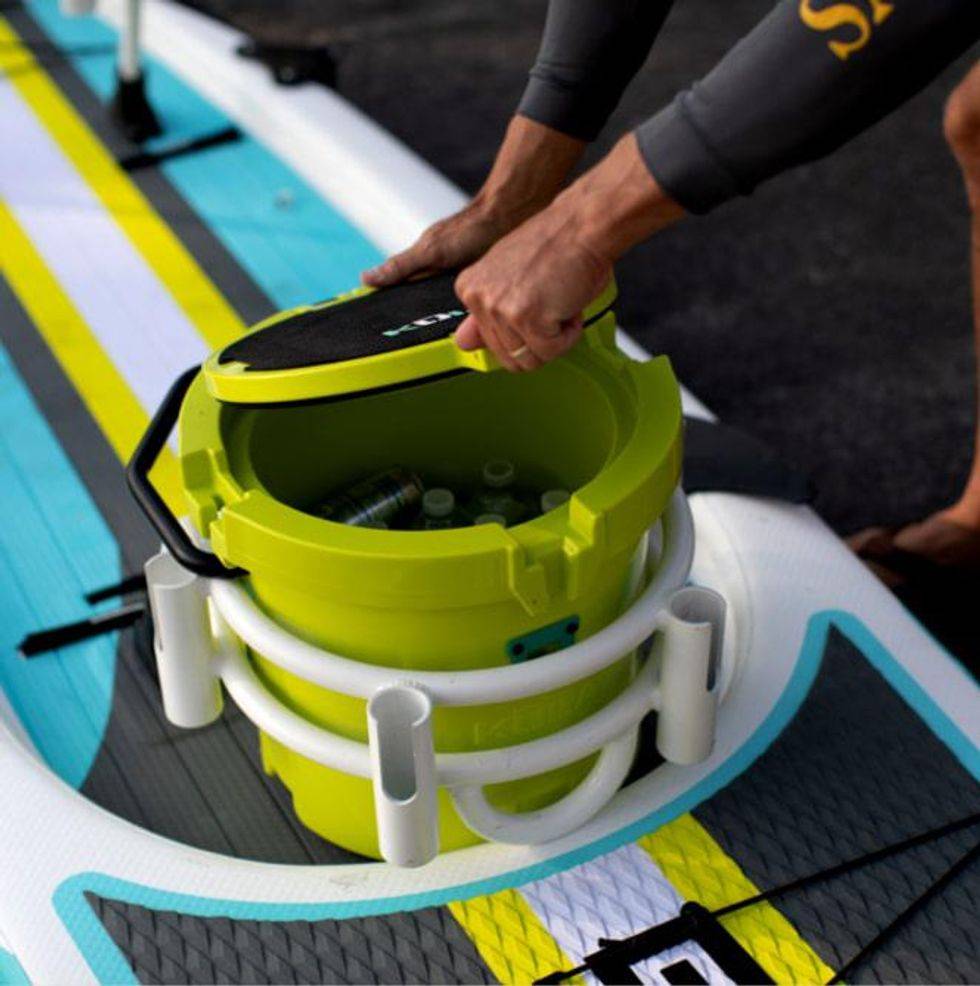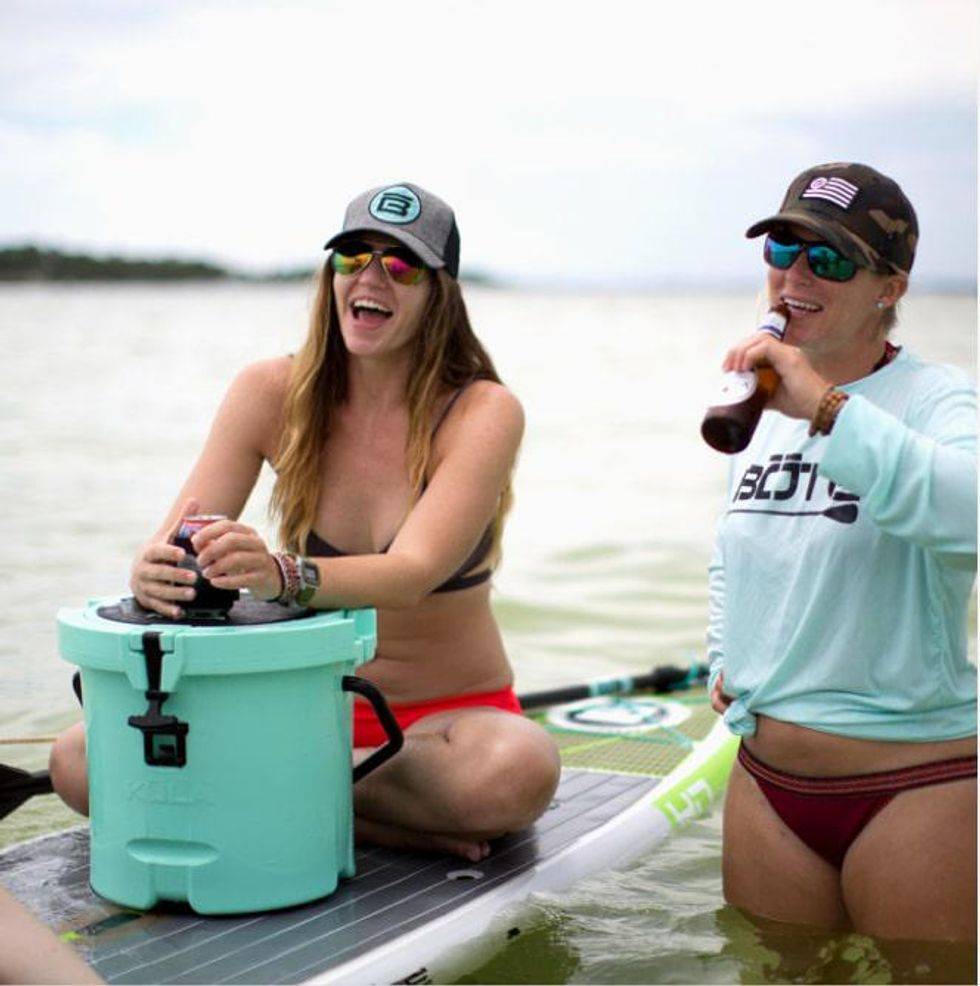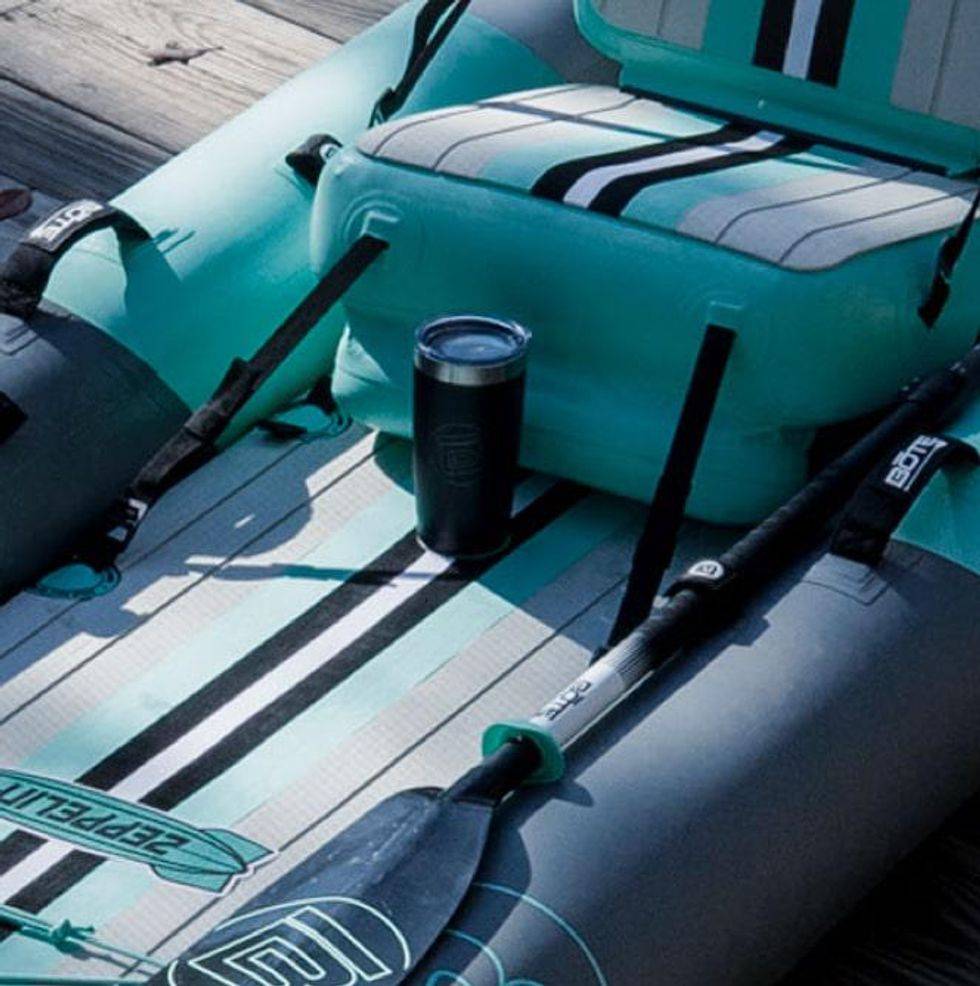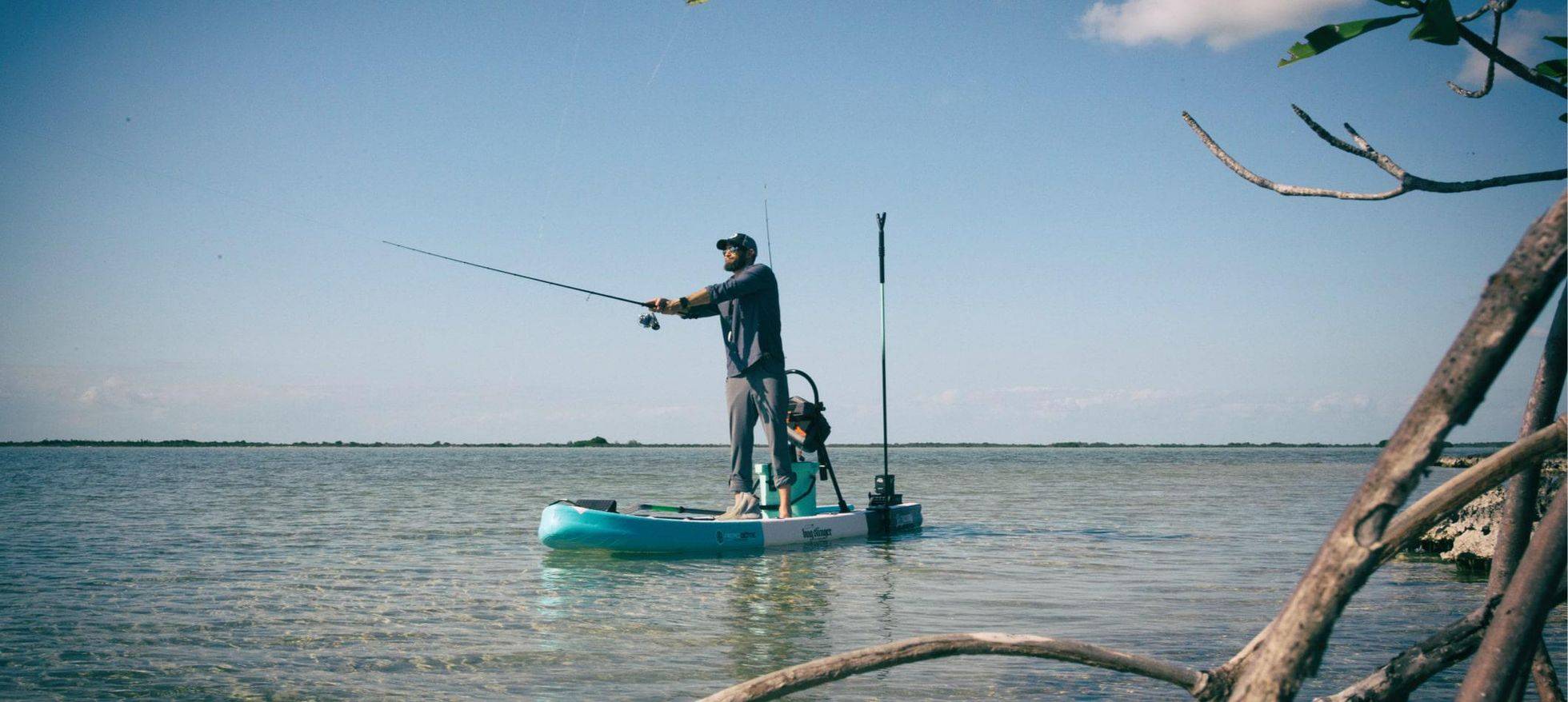 Rac Systems - If you're an avid fisherman like most of us here at BOTE, and if you like cool shit like all of us here at BOTE, consider investing in a Rac System that suits your lifestyle. Most of our paddle boards and kayaks are equipped with Rac Receivers, so you'll just want to check your board prior to purchasing a Rac System.
Our original Tackle Rac keeps your rods out of the way yet available to you as you make your way to your secret fishing spot, while the Bucket Rac is a smaller, more contained Rac that holds up to four fishing rods securely around your cooler. Looking for some power? Our new Power Rac takes night fishing to the next level by bringing a self-contained, electric-powered command center to your board. From dusk till dawn, the Power Rac has the safety measures needed to fish at prime time.
Before making a decision, you're going to want to check out all of our Rac Systems.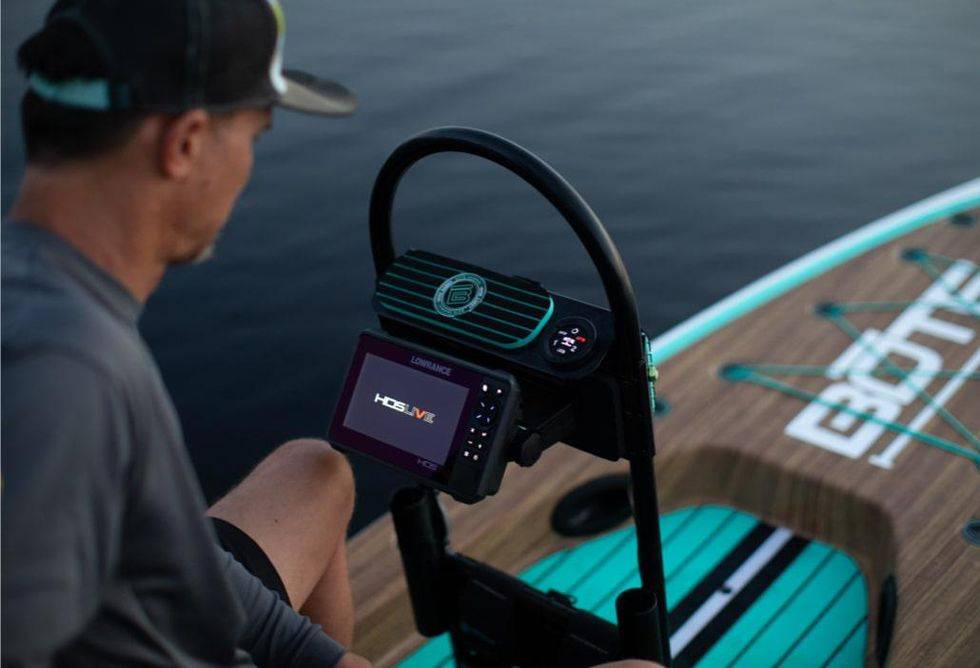 A Sandspear - Don't let the simple design fool you, the sandspear is versatile as f@&*! Use it as a push pole to move along shallow waters or stakeout with it by firmly pressing it into the mud or sand below you. No drifting away here. Several of our BOTE paddle boards come with thru holes so you can stakeout your board, but even for those boards without thru holes, it's not a problem. BOTE's commitment to place accessory attachment points all over the boards gives you ample opportunity to stakeout and chillout.
IF YOU'RE AN AVID FISHERMAN LIKE MOST OF US HERE AT BOTE, AND IF YOU LIKE COOL SHIT LIKE ALL OF US HERE AT BOTE, CONSIDER INVESTING IN A RAC SYSTEM THAT SUITS YOUR LIFESTYLE.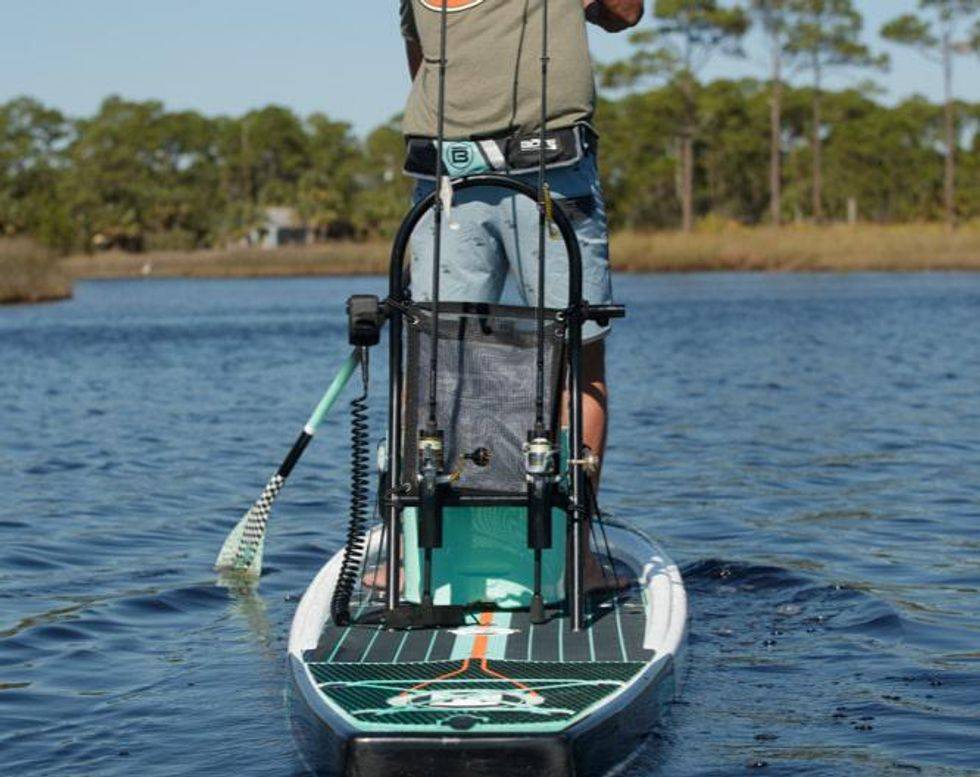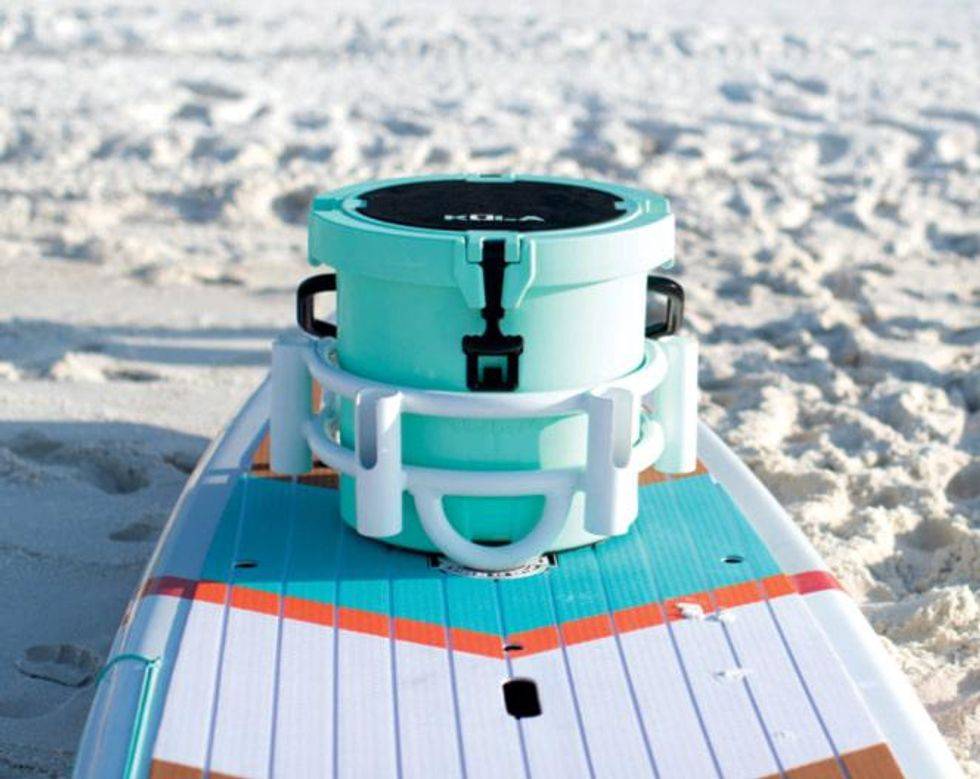 A Board Bag or Board Sock - We get it, solid paddle boards are big, which means it can be a little difficult to find proper storage for them. If you find yourself leaving your board outside more than you intended, invest in a board bag or board sock. Built with heavy duty Anti-UV material, our bags and socks will keep your board protected from all the elements.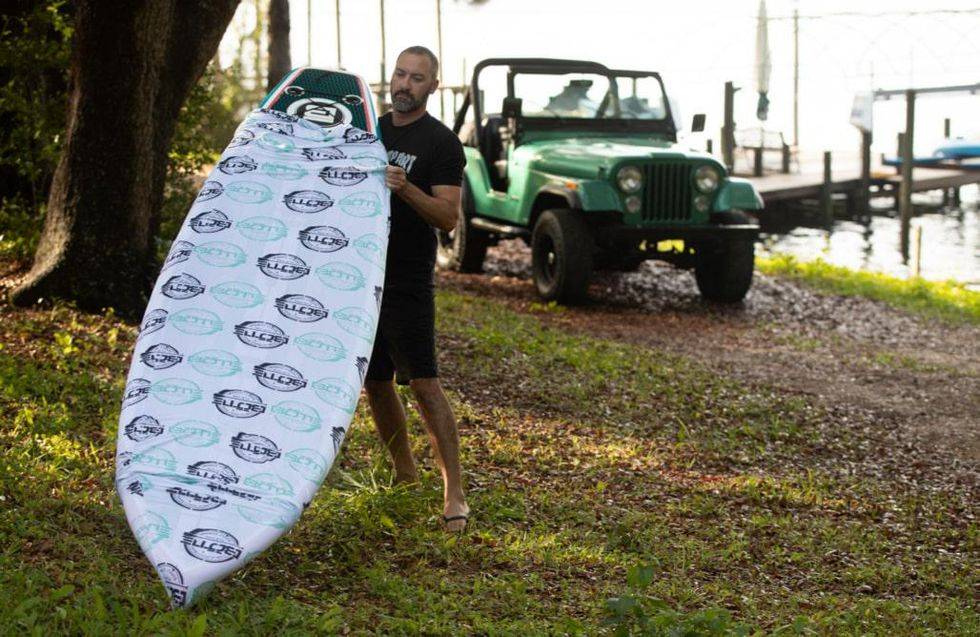 Let's get meditative again. Close your eyes and envision yourself on your BOTE paddle board. It's a perfectly sunny day, so you pull some SPF out of your Highwater Pack. You paddle over to some shallow water and stakeout with your Sandspear, while you take pictures of dolphins from your phone, nestled snug in its waterproof phone case. You feel like having a beer, so you grab it from your KULA and pop open a cold one.
Now open your eyes. Feel relaxed? You should, because you just nailed the paddle board accessory test. Keep in mind there's no one size fits all approach to SUP accessories. Just think about what you'd need to (1) keep your board close on the water and safe from abrasion when stored, and (2) how to keep your beer cold and essentials. We'll leave it up to you to decide what's essential.