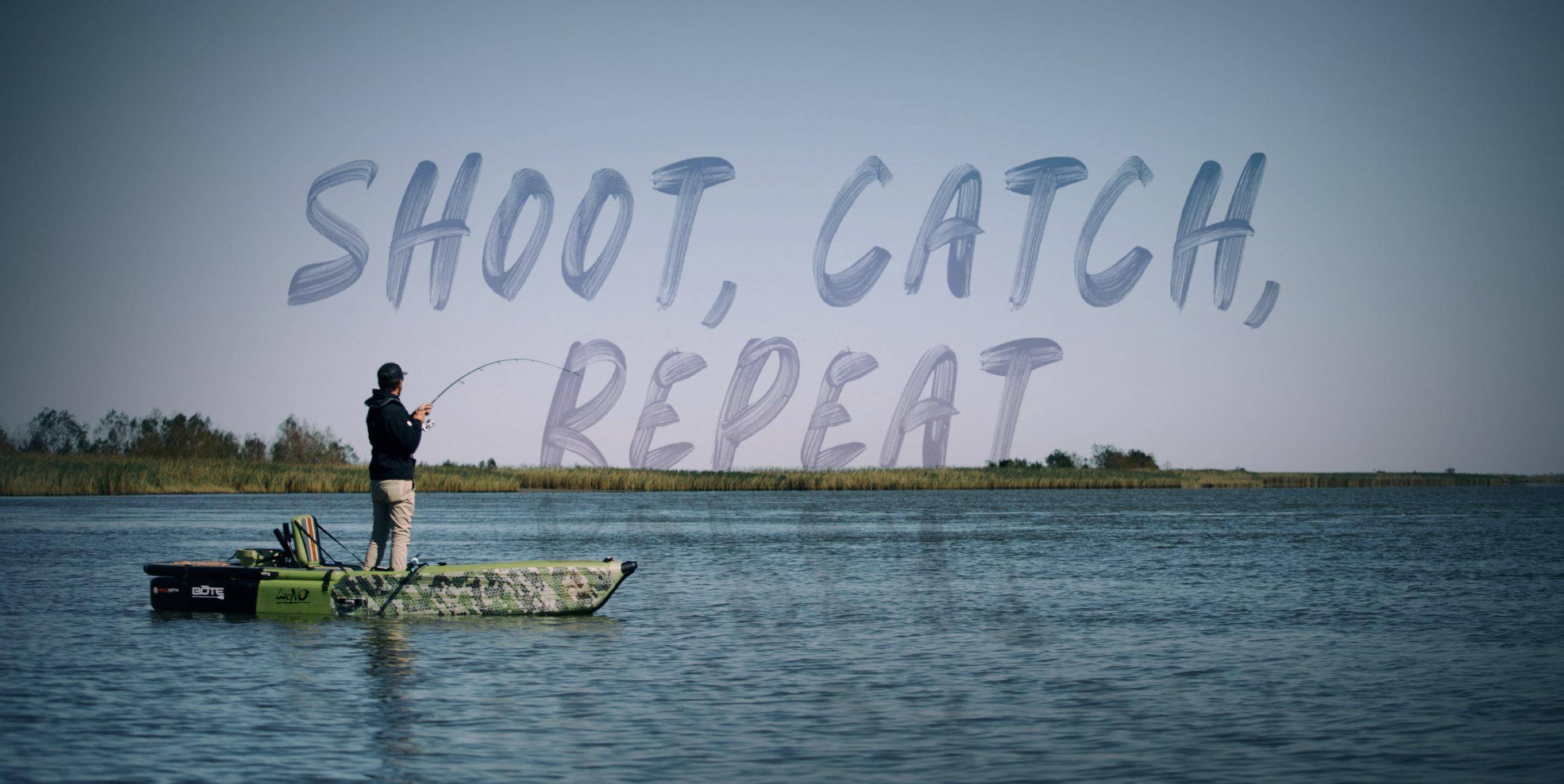 SHOWBOTE SERIES | SHOOT, CATCH, REPEAT
When it comes to fishing, duck hunting, and other outdoor activities where your surroundings dictate the exact gear and mindset you'll need to have a good time, look no further than two brothers from Venice, LA, to give you a few pointers on how to do it right. The two are known as Red and Brown.
Red and Brown Frenette, brothers and coworkers at their family owned and operated business, the Redfish Lodge of Louisiana, know their stuff. They've been fishing and hunting pretty much their whole lives, thanks to having a charter fisherman for a father and mother who can cook up just about anything they shoot, catch, or trap.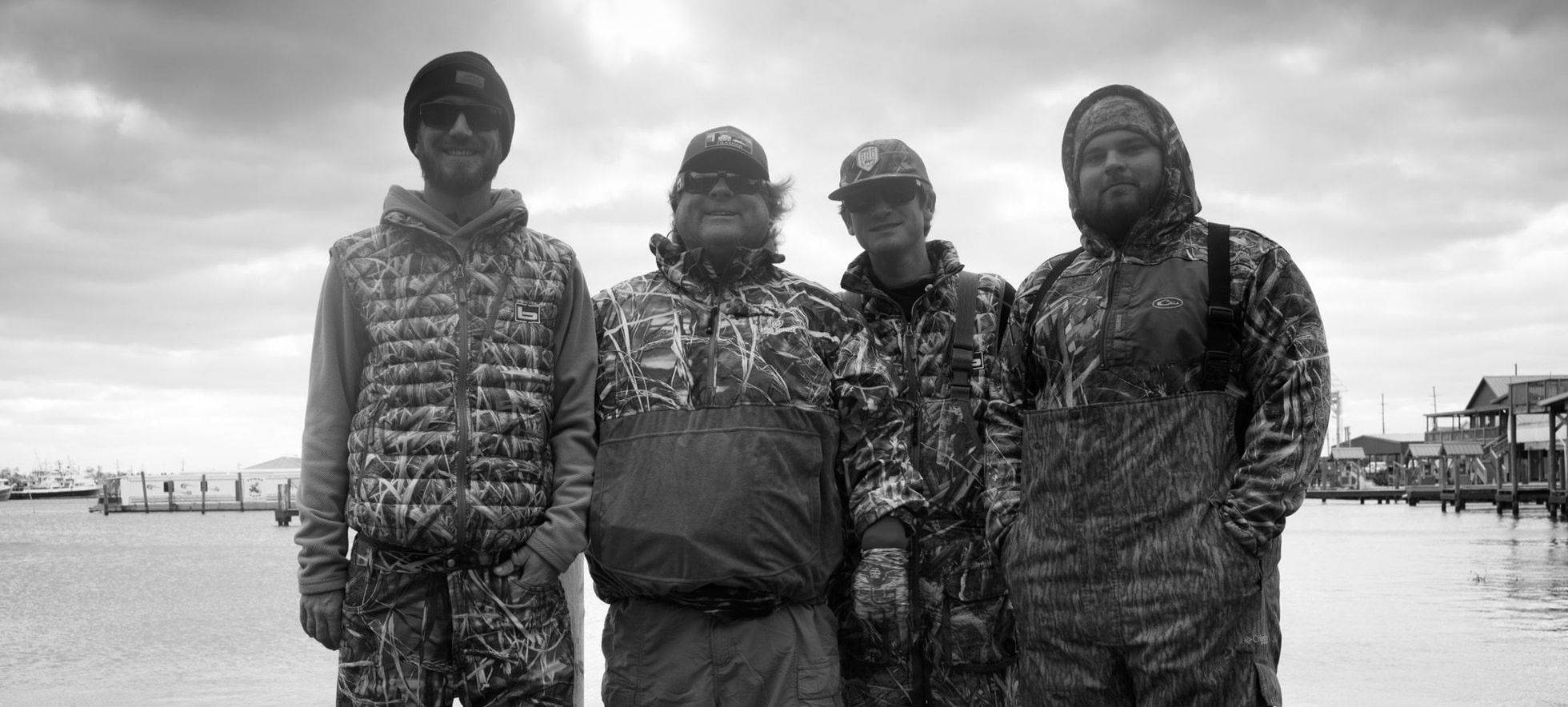 Captain Mike, father to Red and Brown, calls what they do today a Cadillac experience. When Captain Mike was growing up, he didn't have all the boats, BOTEs, and accessories for a leisurely trip into the wilderness. Sure, there were more ducks back in the day, more land to cover, too, but the victories had a lot less ease to them, that's for sure.
We sent out BOTE Director of Photography Sean Murphy to hang with the Frenette men and get a taste of what it's like to duck hunt and cast for redfish along the coastline of Louisiana. Along the way, we picked up a few tips on how to do as the locals do. Because these locals know all the tricks for locking in as many ducks and redfish as possible (and legal, of course).
The three men (Red, Brown, and Sean) head out for a day of duck hunting. The weather is less than ideal but with the right gear and a deep understanding of their surroundings, it was a perfect day to hunt some duck. With the LONO Aero Inflatable Kayak as their preferred water vehicle of choice, they're prepared. It's a hunting machine, after all, giving them the agility to move about and ample space for, you know, all those ducks they're gonna shoot.
GEAR UP
We don't know how smart ducks are, but we do know they are smart enough to recognize when something doesn't look normal to their surroundings. Dressing the part in head to toe camouflage will usually do the trick. But if you're feeling a little… extra, do as the pros do (a.k.a. Red and Brown) and deck yourself out in head to toe ghillie suits.
If you have items that aren't camouflaged but a necessity to bring, you can always tuck those items under an area of the boat that is blended in. Highwater Backpacks are awesome to have on the water, keeping your essentials safe and dry from the outside elements. While offered in a camouflage color, you can always go with a classic black knowing it can be tucked away from view.
You have to make sure you're safe as well, but agility and bulky safety vest don't necessarily go hand in hand. During this Louisiana trip, the boys buckled in with BOTE Inflatable Belt PFD's, making it easy for them to tuck under their camouflage and move freely about the boat to get their next target in scope.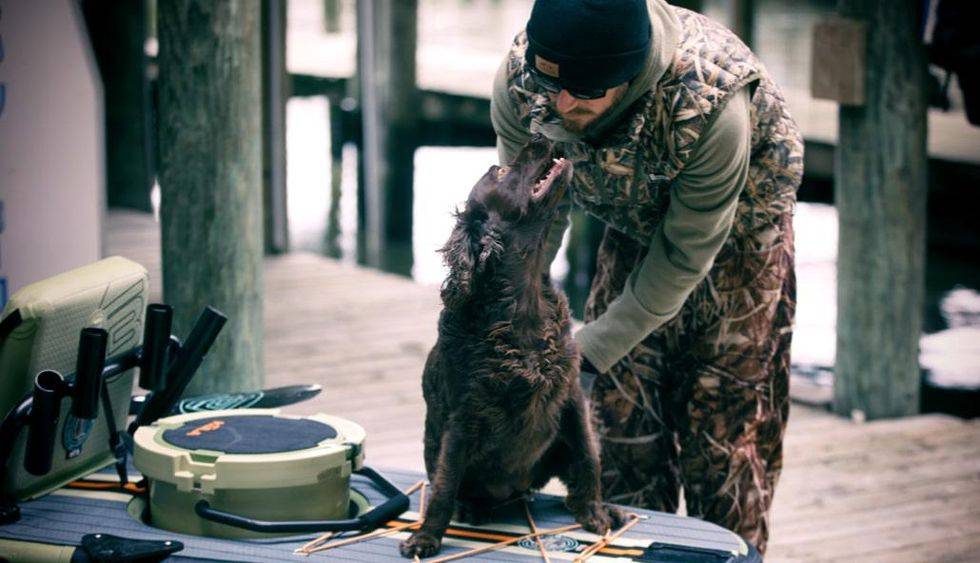 Have A Secret Spot
Once you deck yourself out in full camouflage, to include tying down grass and brush to your boat and stand up paddle boards, you're still at risk to be spotted. To really become 'one with nature' and therefore get the surrounding ducks to put their guard down, you gotta have a secret spot.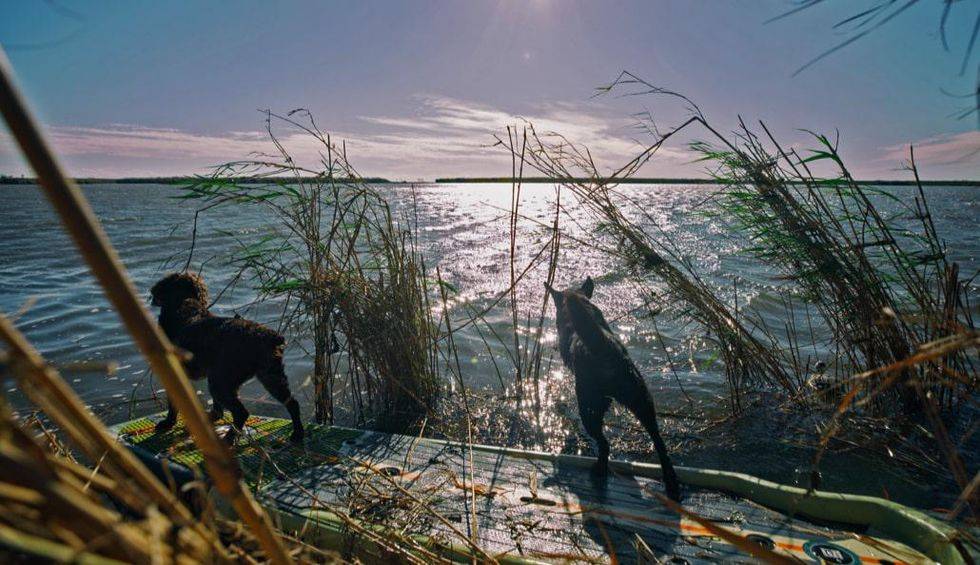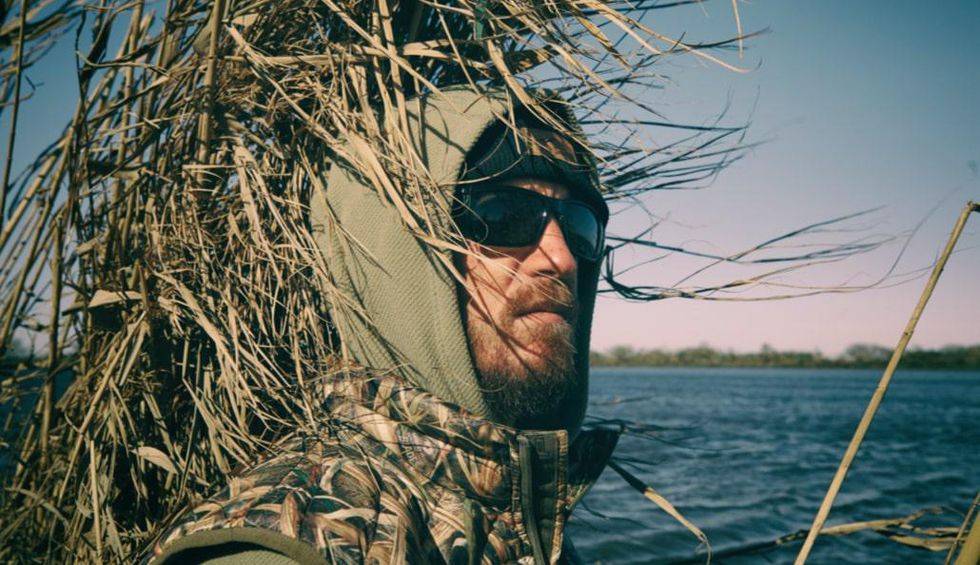 "The bank is lined by trees and bushes and stuff, so we pull the LONO in, we pull the Rackham in, and as soon as we get deep enough into the canes and the bushes, we break the bushes at eye level to where we can hide below and (lift up) and see."
- Red Frenette
The Frenette men take Sean to their special hideaway water 'garage', a spot an average passerby would never notice and yet it makes all the difference when getting the kill. And there, from a secret water garage, four men let their primitive hunter intuition take over as they pluck duck after duck from the sky.
Bring the Dog
To complete any duck hunting trip, bring a dog that's trained to go out and fetch the ducks as they hit the water. Retrievers make great, errr, retrieval dogs, as well as Boykin Spaniels, which is the Frenette pup that came along with the clan.
Red and Brown take Sean, along with a 12' Rackham and LONO Aero Inflatable Kayak, to some shallow water to cast a line for redfish. To the blind eye, you'd think it wouldn't be a good fishing spot due to the constant flow of boats going through this particular waterway. But during this time of year, it's like shooting fish in a barrel.
"I'm about to catch dinner. They've (redfish) been stacked up here. And they only stack up here for about a month, maybe two months a year, the other 10 months it just sucks right here. So much river flow."
- Red Frenette
STAND APART WITH THE RIGHT BOARD
Whether casting in deep or shallow waters, stand up paddle boards and kayaks provide calm and agile movement across the water. Red hooked one fish after the next on the Rackham Stand Up Paddle Board, a board offering ample surface area and thick rails so Red could move about the board with ease and stability. It's built for fishing, especially adventure fishing, and is one of BOTE's most feature-rich paddle boards, so you can adapt it to your exact needs.
Staying a little more high and dry, Brown reeled his dinner in on the LONO Aero Inflatable Kayak, a kayak that goes from travel bag to water ready in no time. Living a dual city lifestyle like Red and Brown, there's something to be said about being able to take a kayak with you virtually anywhere.
Come Equipped
Whatever platform you use to get on the water, you have to come equipped with the right fishing essentials. After all, you need a way to store your bait, the tasty redfish you reel in, and all your rods.
Red turned his Rackham SUP into a seated board by securing a KULA hard cooler to the board. The movement is simple: Sit on the cooler, get a bite, reel in a fish, stand, open cooler, drop fish in, sit. Its dual purpose saves space so you can move around freely on the Rackham. Just behind the KULA, Red slid a Tackle Rac into the Rac Receivers, giving him a place to store his favorite rods and also act as a support system should he need a handle to grab onto.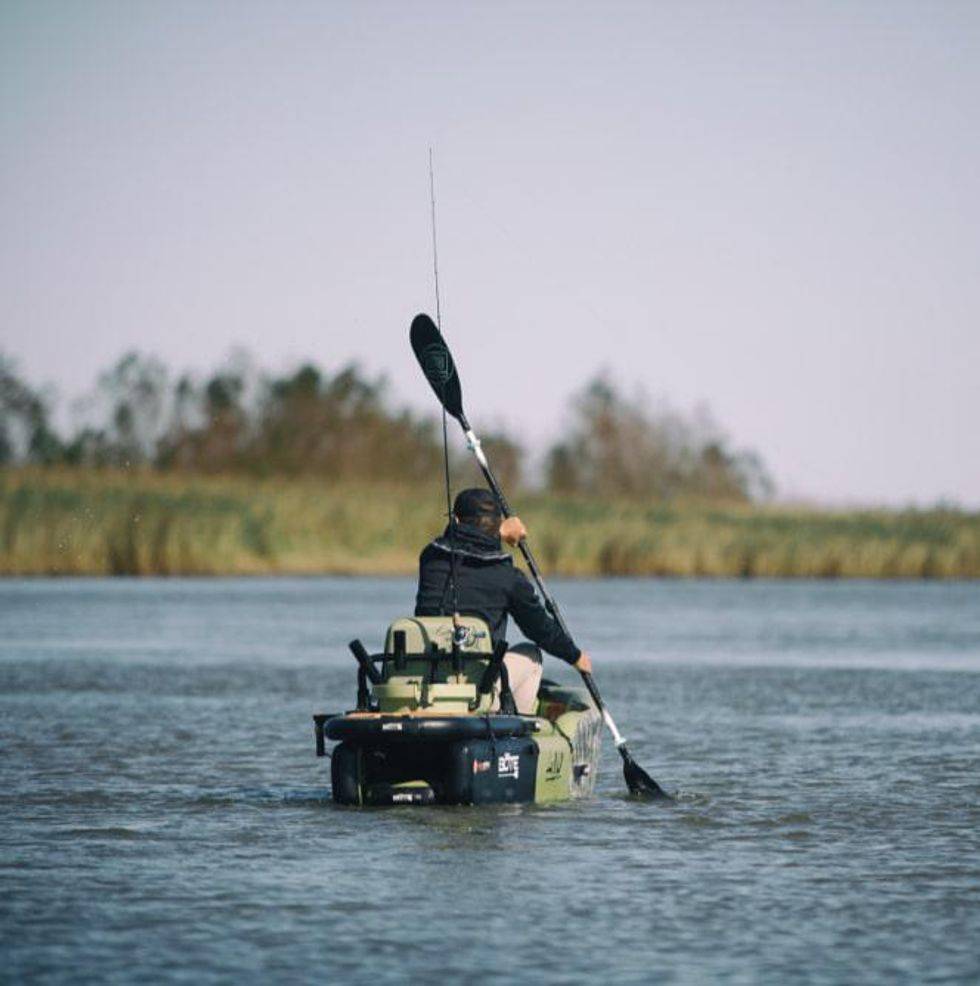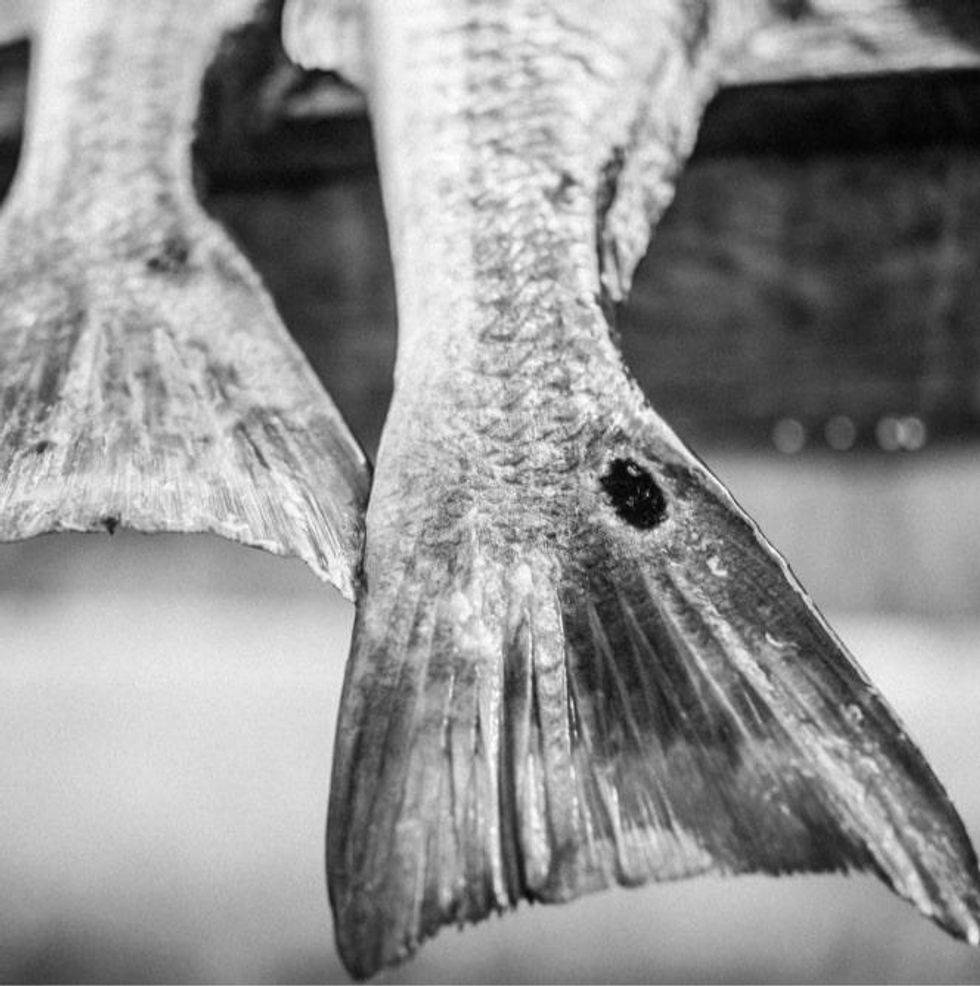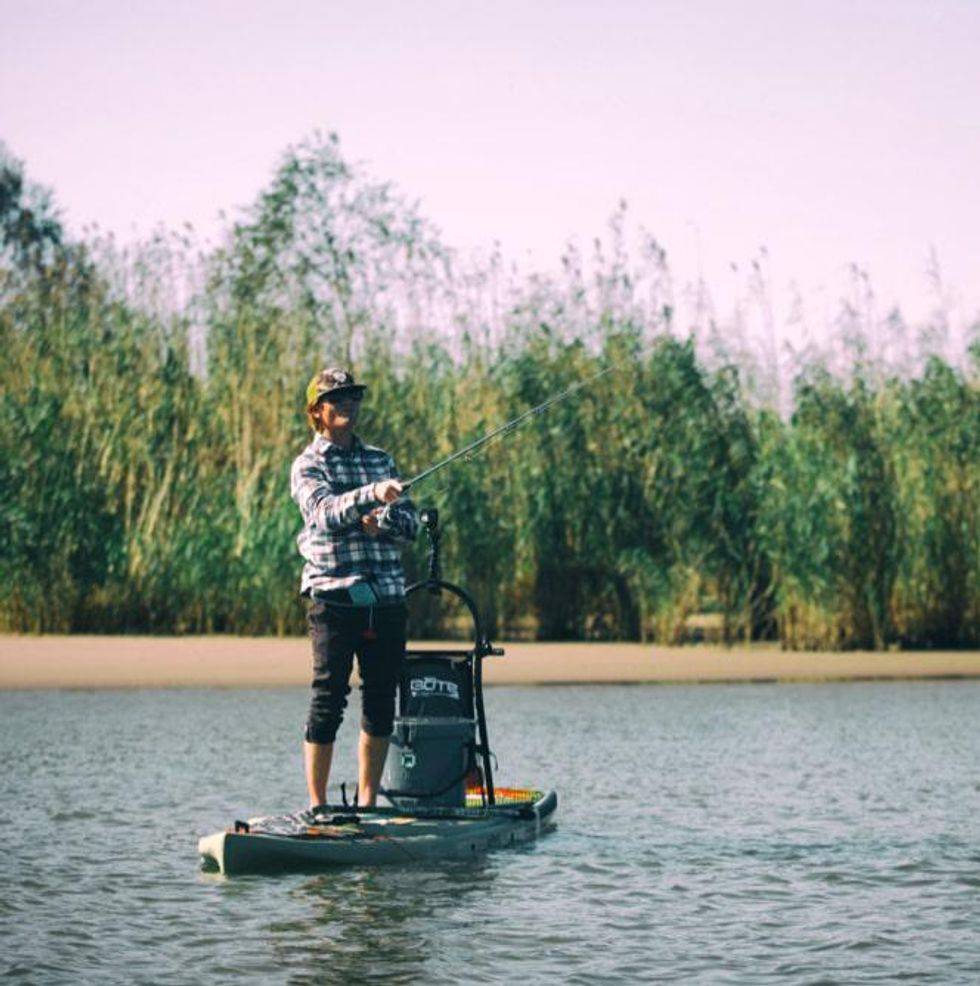 Not to be outdone, Brown coasted along in his LONO kayak with a Rocket Rac, giving him double the slots to store fishing rods (up to four) with plenty of space to move around. The LONO comes equipped with a comfortable Aero Seat for Brown to kick back on, so his KULA can be purely used as storage.
With all the key essentials at your fingertips, easing into new adventures like the pro you've always wanted to be is within reach. Don't get overwhelmed. If you've never duck hunted or fished for redfish before, hunting and fishing platforms like the Rackham and LONO can feel out of reach. You'll get there, don't worry, and the way to do it is through an everyday board to get your bearings.
STAND APART WITH THE RIGHT BOARD
The HD Paddle Board is a classic for getting you out on the water, regardless the water. With a cool retro vibe in its design and offered in a 10'6" or 12' length, you'll find it's suited to get you up and going in no time. Great for fishing thanks to its Rac Receivers ready to clip in a Tackle or Rocket Rac, large enough for a KULA, and built with Gatorshell Technology, the HD can handle a beating while you embrace your learning curve.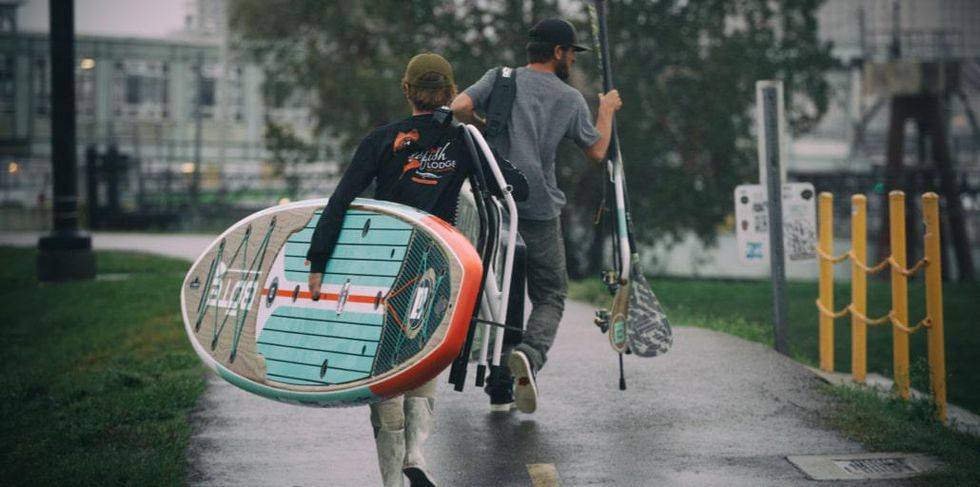 ShowBOTE E01: The Rundown with Red