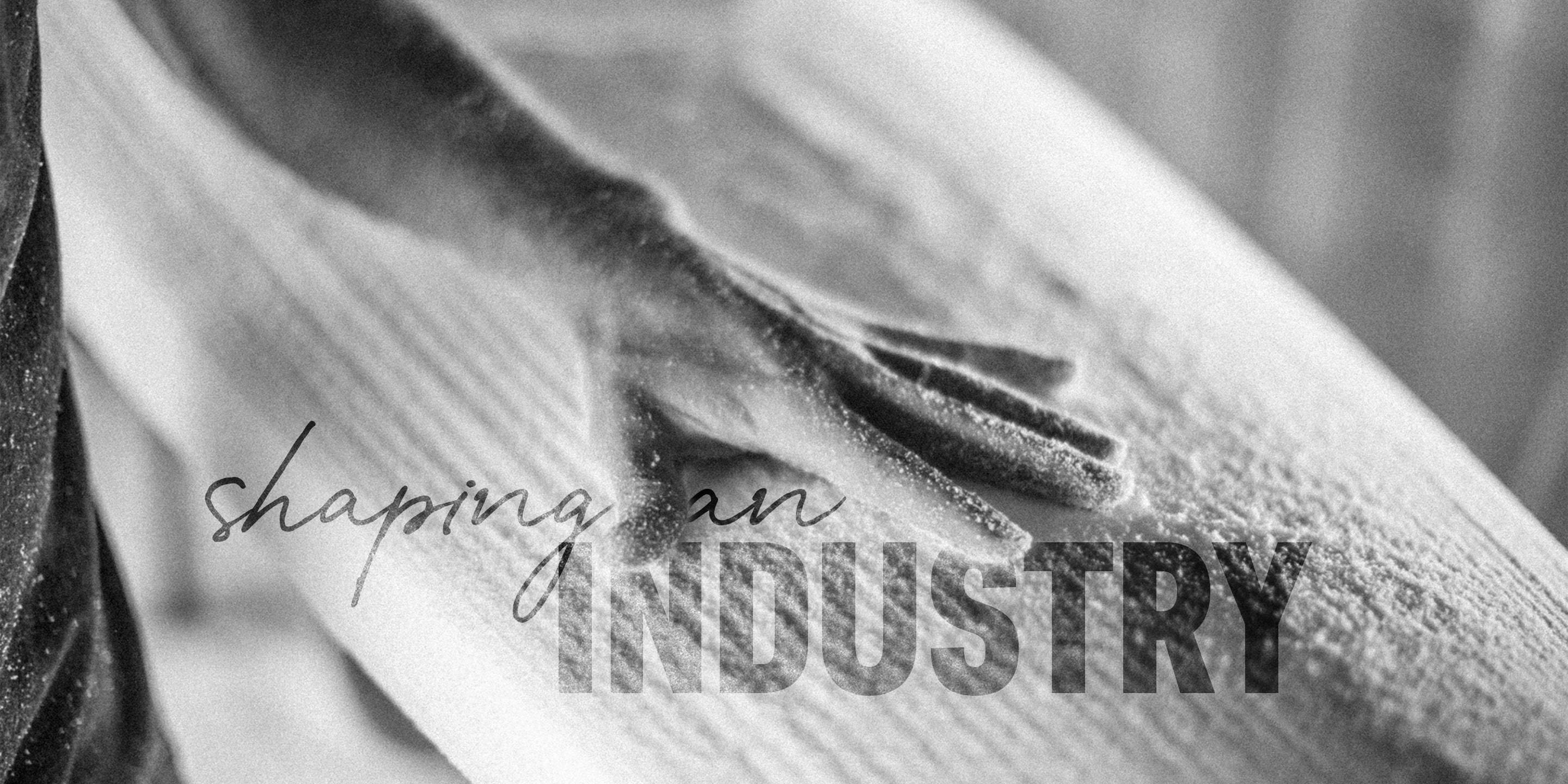 Shaping an Industry
It takes a lot of grit, passion, and perseverance to build a company from nothing. To turn a pipe dream into a side hustle, abandon a cushy corporate career to pivot that hustle into a full-time gig, accumulate enough runway to hire people, hire more people to support those over-worked first few people, bring in strategic partners when needed and learn how to let go of doing… well, everything.
And it takes time. The BOTE brand and our suite of products weren't developed overnight. We didn't 'get lucky' or time things just right. But we worked hard, hired great people, and stuck with it. Through even the scariest of times—like launching a lifestyle brand at the peak of a recession or assessing if we have enough resources to weather the first few months of an international pandemic—we persevered.
Running a business is a wild ride. And just like our product line, our story is a little different than the rest of them. We didn't stumble upon groundbreaking technology or happen into industry-shaping innovation, we did it all with purpose and with a vision. And that vision started with a cold beer on a hot, humid Florida day (naturally).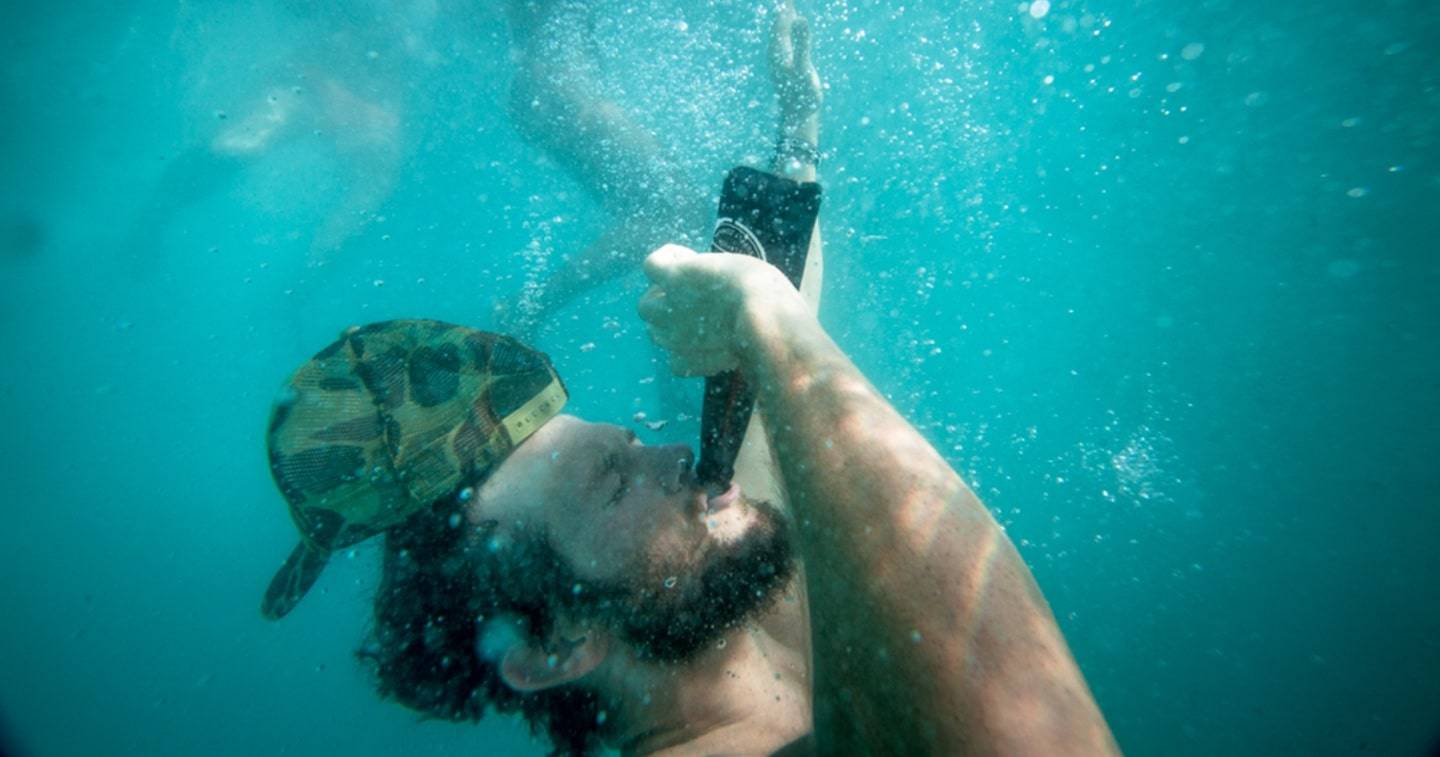 The Driving Force Behind the Brand
BOTE Co-Founders Corey and Magda Cooper were sitting on a sandbar in Destin, Florida, and noticed a few people attempting to use a stand up paddle board. Corey, an engineer by trade, immediately knew the design was flawed. He knew there was something about the simplicity and the elegance of a stand up paddleboard drawing people in, but it was poorly designed. These early SUPs weren't made for the average person looking to get on the water and have a good time—they were just mass production, average SUPs that were too hard for the user to operate and still have a good time.
So he set out to fix it, to make it less of a commodity and more of a water vessel that's both attractive and functional. If someone's going to invest in a SUP, why not make it part of an integrated system so they can take it out fishing? Or include cooler tie-downs so there's cold beer at the ready? And (literally) just like that, the idea of an expandable platform was born.
He made the first boards in his garage, by hand. And we still, to this day, ideate and iterate in a glorified garage—the DarkRoom.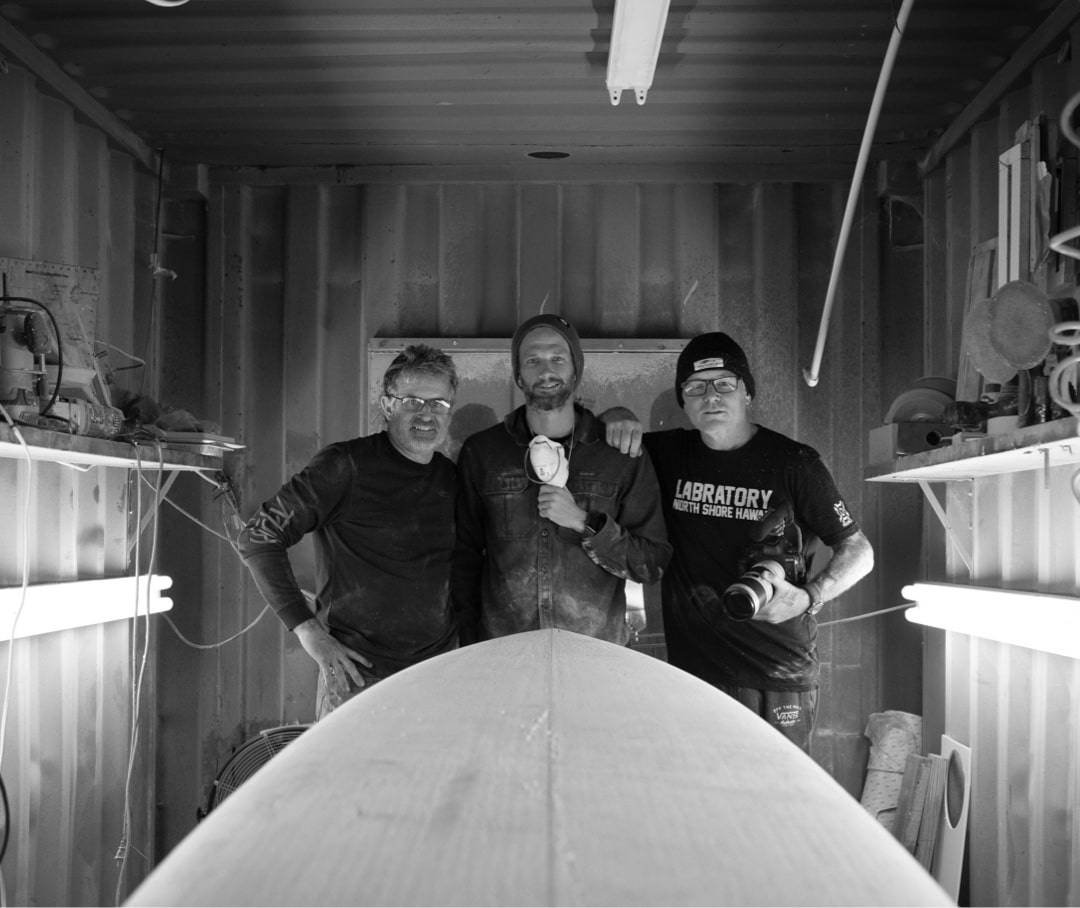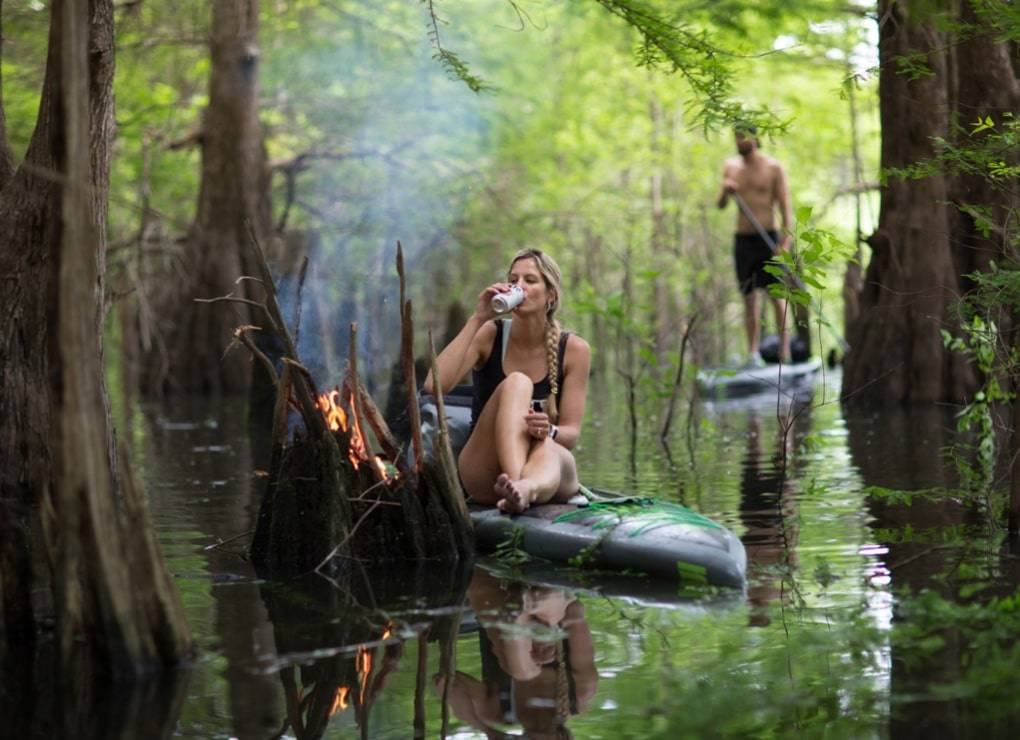 ---
"The idea was honestly simple, to create a brand that reflected what we were passionate about. Quality, simple, innovative cool shit that did what we wanted to do. We started with stand up paddle boards because our lives revolved around the water. The simple and elegant way of being on the water via stand up paddling is hard to beat."
- Corey Cooper, BOTE Co-Founder and CEO
---
The foundational pillars were obvious: hard work, passion, creativity, and authenticity. We weren't going to fake our way into existence--we were going to make cool shit and weren't going to compromise; we just hoped enough other people would like the same shit to keep us afloat.
That was the plan back in 2008, and we're glad we stuck with it.
An Industry Ripe for Disruption
Thirteen years later, it's easy to see that a lot has changed both within our business and throughout the industry. Born from stand up paddle boards and now pioneering inflatable kayaks, floating dock systems, and more—our fleet of products is ever-expanding but always integrated.
Our line up grew from one paddle board—a former iteration of the Flood—to an ever-growing suite of outdoor, water-based lifestyle products. At present, that looks like 12 styles of solid and inflatable paddle boards, four float systems with accompanying inflatable seating, three inflatable kayaks, two micro skiffs, hard and soft coolers, and a suite of proprietary and third-party compatible accessories.
We didn't necessarily set out to pioneer the outdoor paddle space, but the space was ripe for disruption. And who are we to turn down a challenge?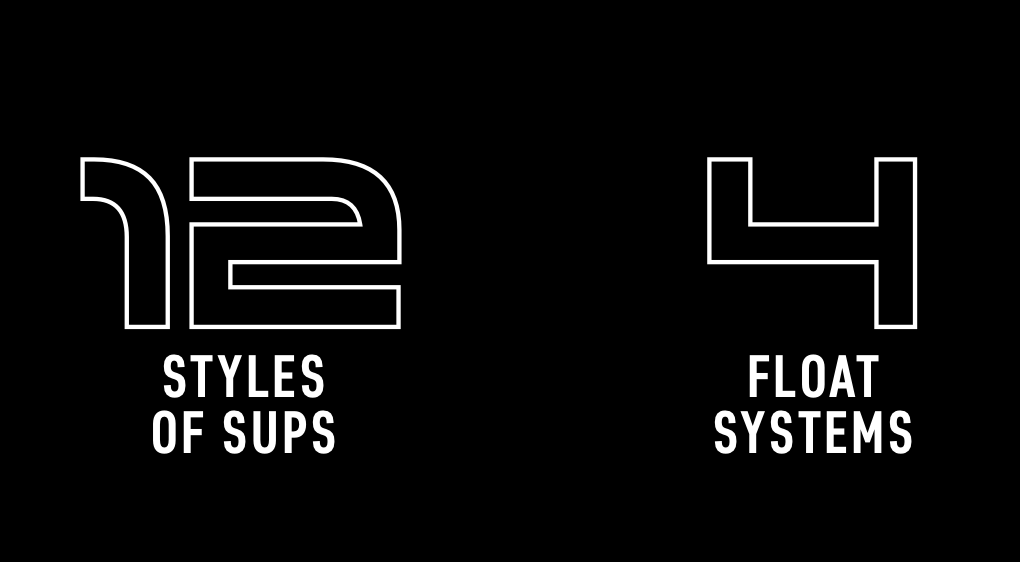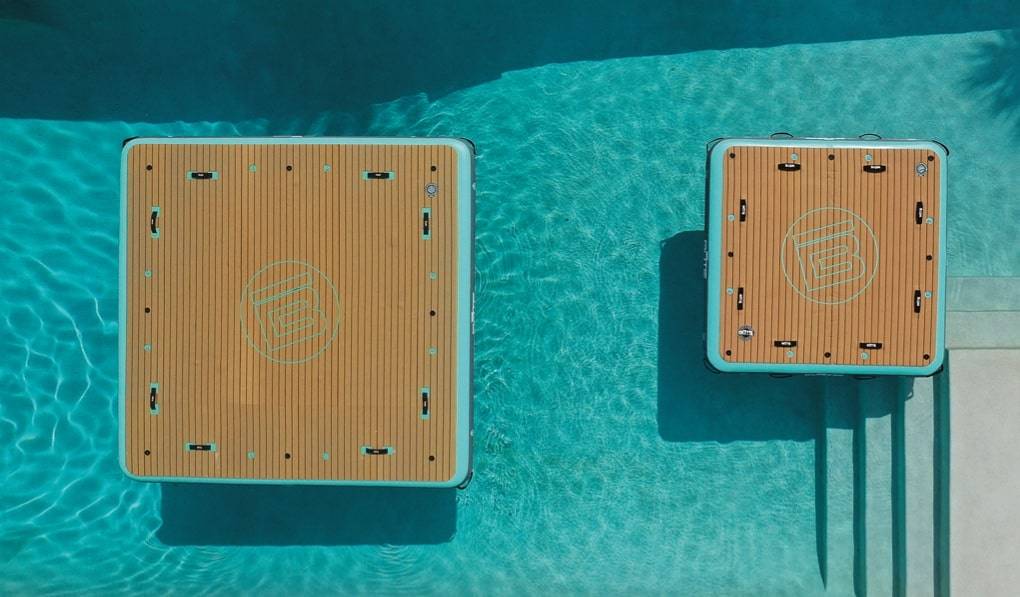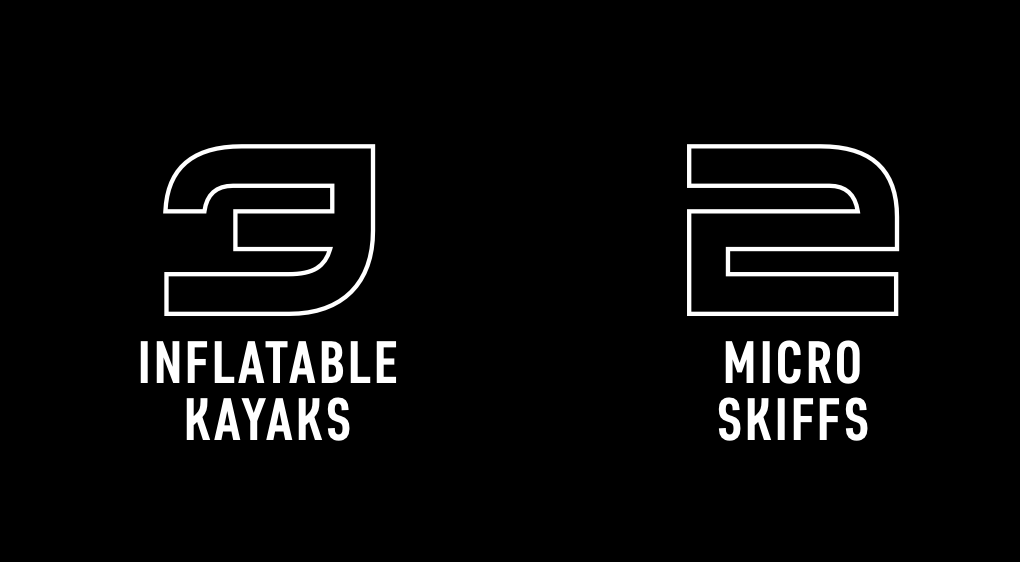 Category Disruptors
First, there wasn't a great option for SUP fishing, so we designed a highly stable SUP platform with tackle rac receivers and cooler tie-downs. Then we married the integrated fishing system with a hybrid displacement hull, adopted from race boards designed to cut through water efficiently and maintain buoyancy. The HD is now synonymous with SUP fishing, and is still one of our favorite boards to this day.
And over the many years that followed, we did it again and again. Introducing inflatable kayaks to the very well-established rotomolded kayak space, applying our unique AeroBOTE construction to inflatable platforms (a.k.a. Floats that fit the whole family), and making coolers (wait for it…) ROUND.
---
"Our docks are one of my favorite things. It's a floating square. For those who don't know Corey, he's an engineer. He sits in front of the computer and just invents insanity and then hand-builds machinery. I don't understand, I just take the pictures. So we looked at each other a year ago and Corey said 'yeah our most popular thing right now is a floating square.' It seems basic enough, but the technology behind it, inside that square, it's pretty impressive."
- Sean Murphy / Director of Photography
---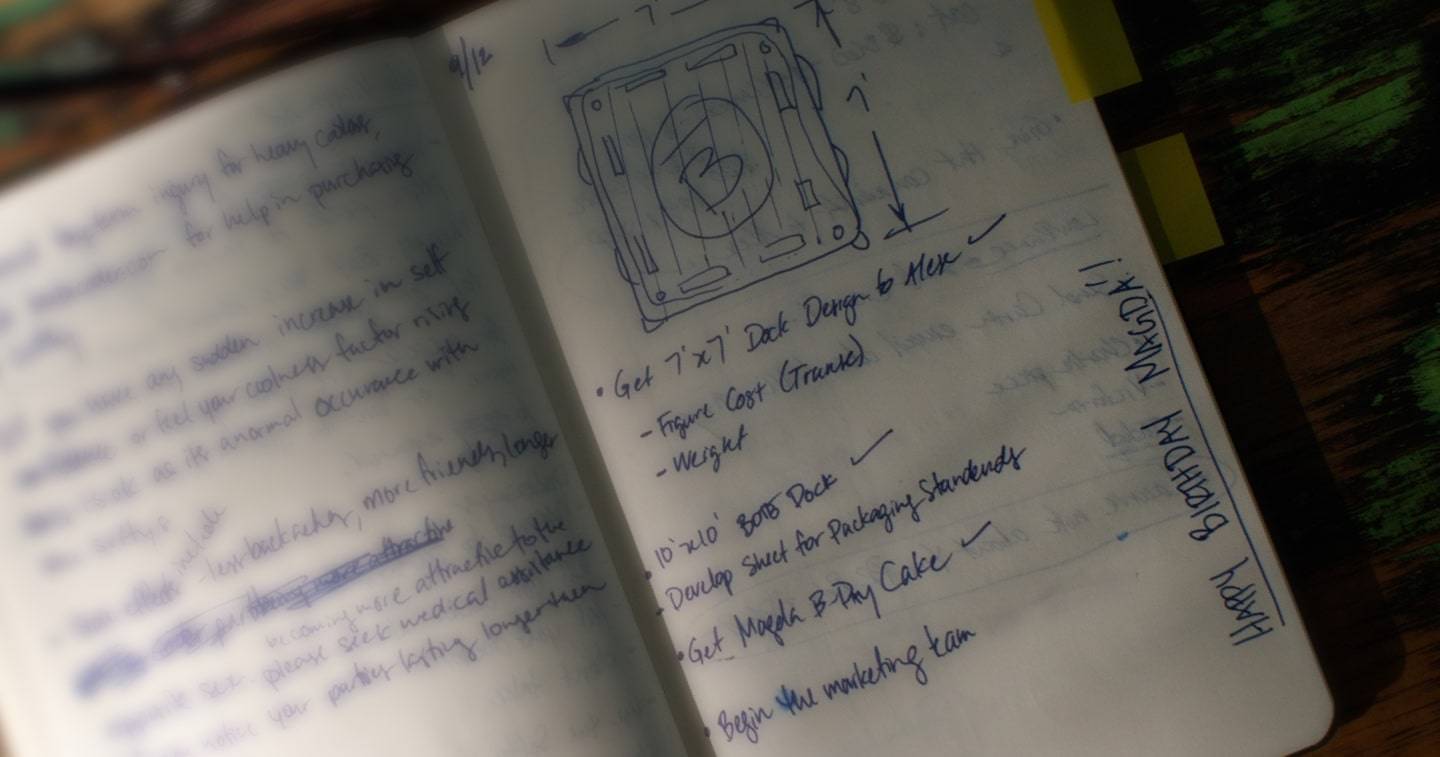 Optimizing Performance
We had a solid fleet of hard goods in place, then we conceived a suite of proprietary technology in order to optimize our fleet for performance. Because why would we ever stop improving?
BOTE inflatable paddle boards aren't glorified pool toys--they're designed to conquer the river less traveled. AeroBOTE technology takes the terms 'portable and durable' to the next level by converting from a form factor small enough to fit in a backpack into a fully functional SUP in minutes that's virtually indestructible--thanks to drop-stitch construction and military-grade PVC skin. But we didn't stop there. AeroBOTE's very cool little sister is the AeroULTRA, an even lighter-weight construction.
There was also an opportunity to improve the construction of our legacy solid boards, which were foam-filled not quite as buoyant as we wanted them to be. We constructed Gatorshell Technology to be six times stronger than its legacy counterpart, with the added bonus of a seamless finish and higher buoyancy. That's all shop speak for smooth and fast—just compare the ride on a Gatorshell SUP to one of our competitor's foam-filled SUPs.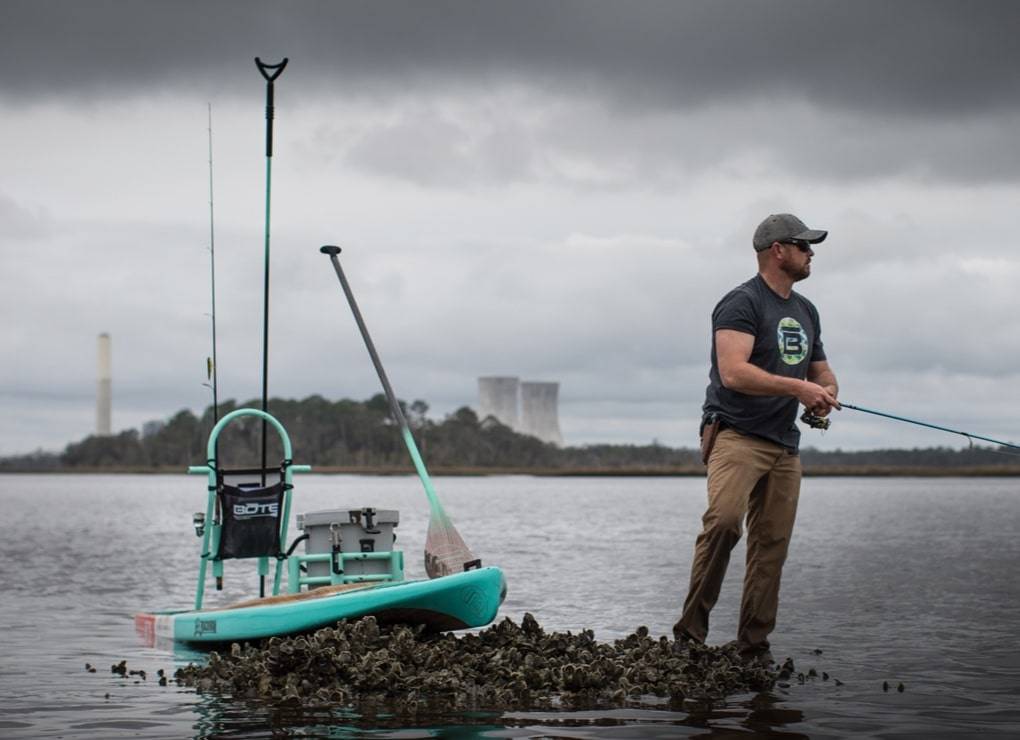 ---
"The Gatorshell is a thermoform plastic fiberglass composition that is the strongest, most impact-resistant, coolest product for rigid boards on the market. And we developed that entire idea in the DarkRoom."
– Corey Cooper, BOTE CEO and Co-Founder
---
Expandable Platform
All of this technology, new products, and compatible accessories bring us back to one idea: the expandable platform.
---
"Our boards and platforms are badass--there's no doubt. But what makes them truly phenomenal is the way in which they can be customized to suit your adventure. Whether you're going for speed and simplicity or loading down for a long haul, BOTE's concept of the expandable platform can take you there."
– Corey Cooper, BOTE CEO and Co-Founder
---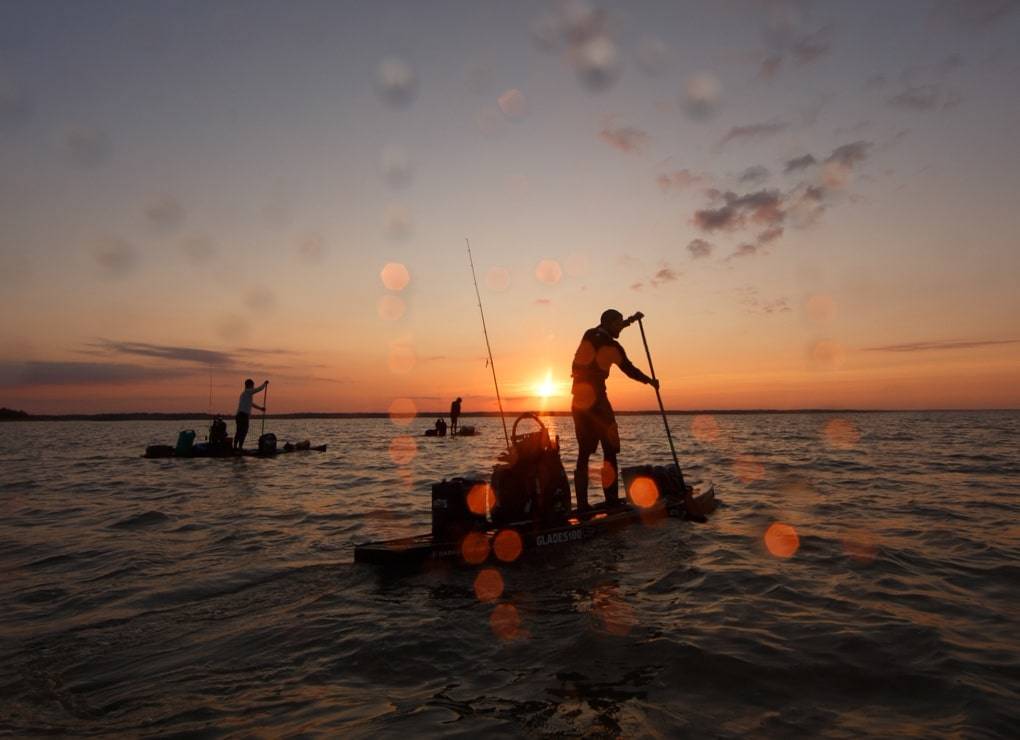 It's safe to say that a lot has changed since those early days, but our mission hasn't.
Stand Apart through industry-shaping innovation, fresh ideas, and simplicity to create a product that defines a lifestyle.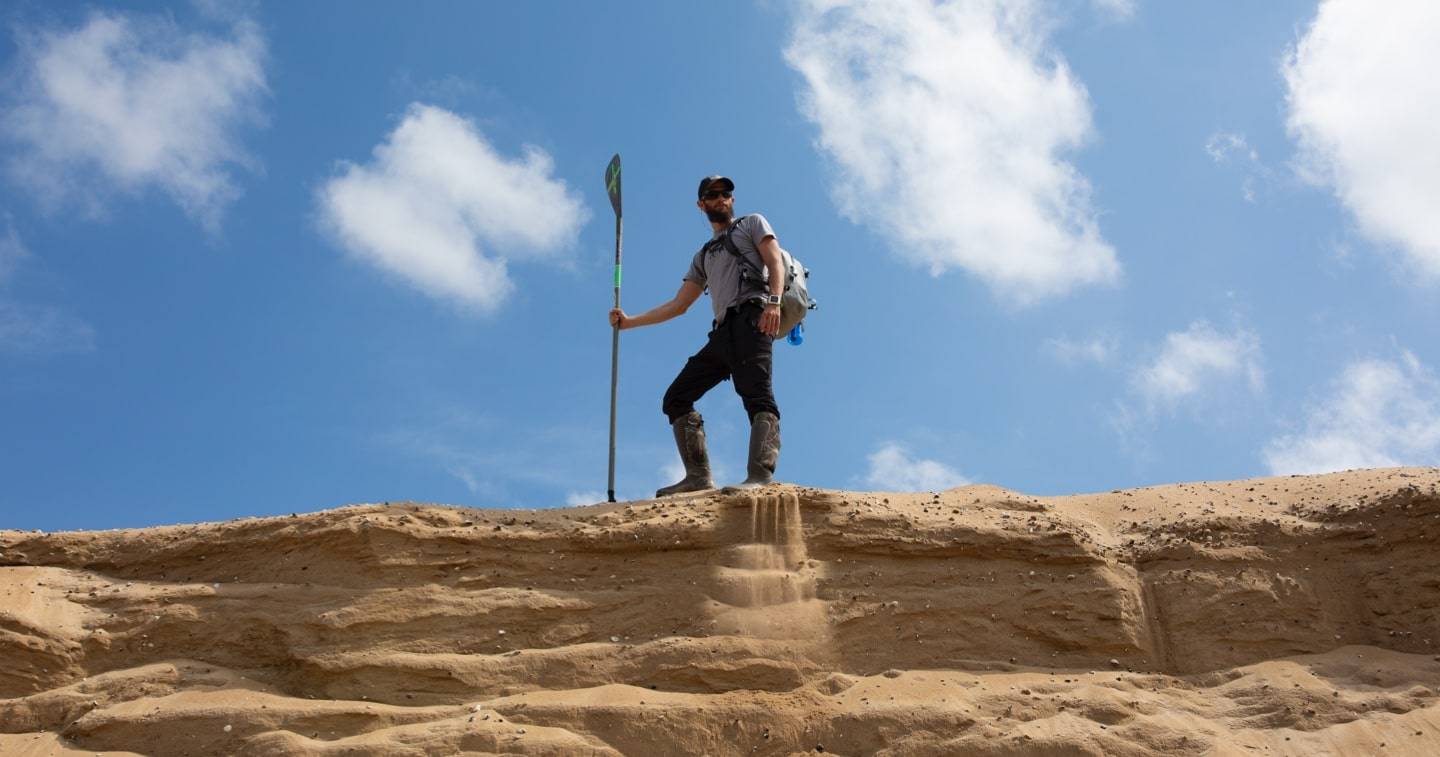 ---
"When I met Corey and Magda back in 2013 and was initially exposed to the brand, I saw the potential right away. At the time, BOTE was an established hard goods brand and ready to expand into new categories--including soft goods, apparel, and everything else you now see today. I could immediately see the vision.
Nearly a decade later, all those things are still applicable. I love being part of this brand--being part of something bigger than the present, because you know the future of the brand is unlimited. It's that lightning in a bottle that keeps me here--there's no way to replicate the creative energy here somewhere else."
- Rob McAbee, BOTE Creative Director
---
And as much as we've grown as a company, we still have that gritty, start-up mindset that's hard to shake. It's not easy to always be innovating and ideating. In fact, it's exhausting. But that's who we are, and what you can continue to expect from us year after year.
Corey said recently that being an entrepreneur is like jumping off a cliff. And what we think he means is that you're either all in or you're out, because you can't really half-ass jumping off a cliff, right? Needless to say, we're all in. Are you?