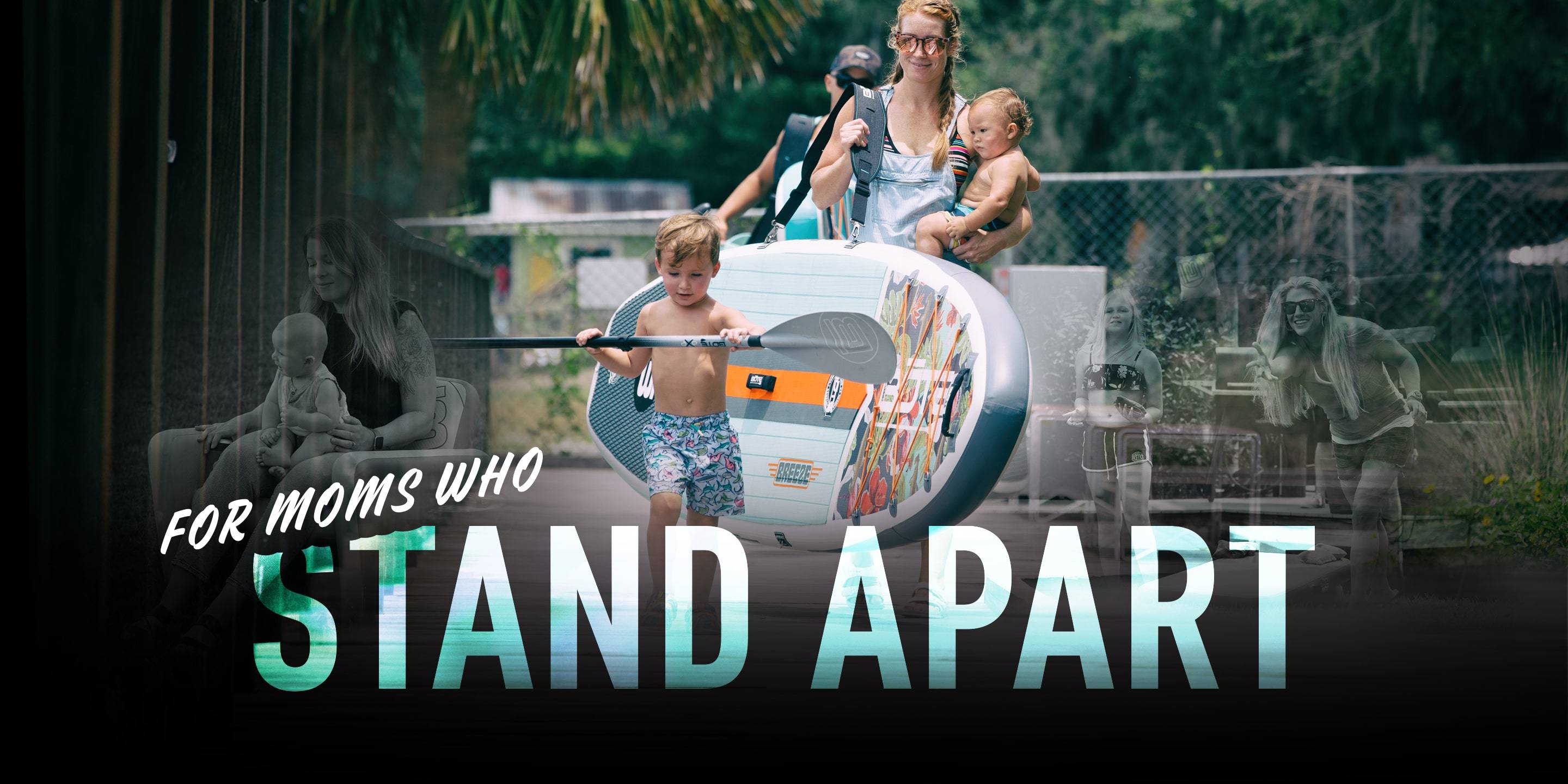 Mother's Day Gifts That Keep on Giving
With Mother's Day around the corner, you may be asking yourself the question, "What does my mom need?" Stop right there. You're already heading in the wrong direction. When it comes to gifting your mom something truly kickass, it's not about what she needs. It's about what she wants. Sure, she may need a new baking sheet, but please, speaking on behalf of all moms out there, do not buy the woman a baking sheet. She'll act surprised. She'll even act delighted. But the last thing she wants as a Mother's Day gift is a mechanism to make you cookies.
No two moms are the same, and while being a mom is certainly a big part of her identity, it doesn't define her. Seriously, just ask your mom who she was BC (before child). You'll be shocked by what you learn. You may find that she was big into fishing, long distance paddle boarding, or loved nothing more than to spend long days lounging around the lake.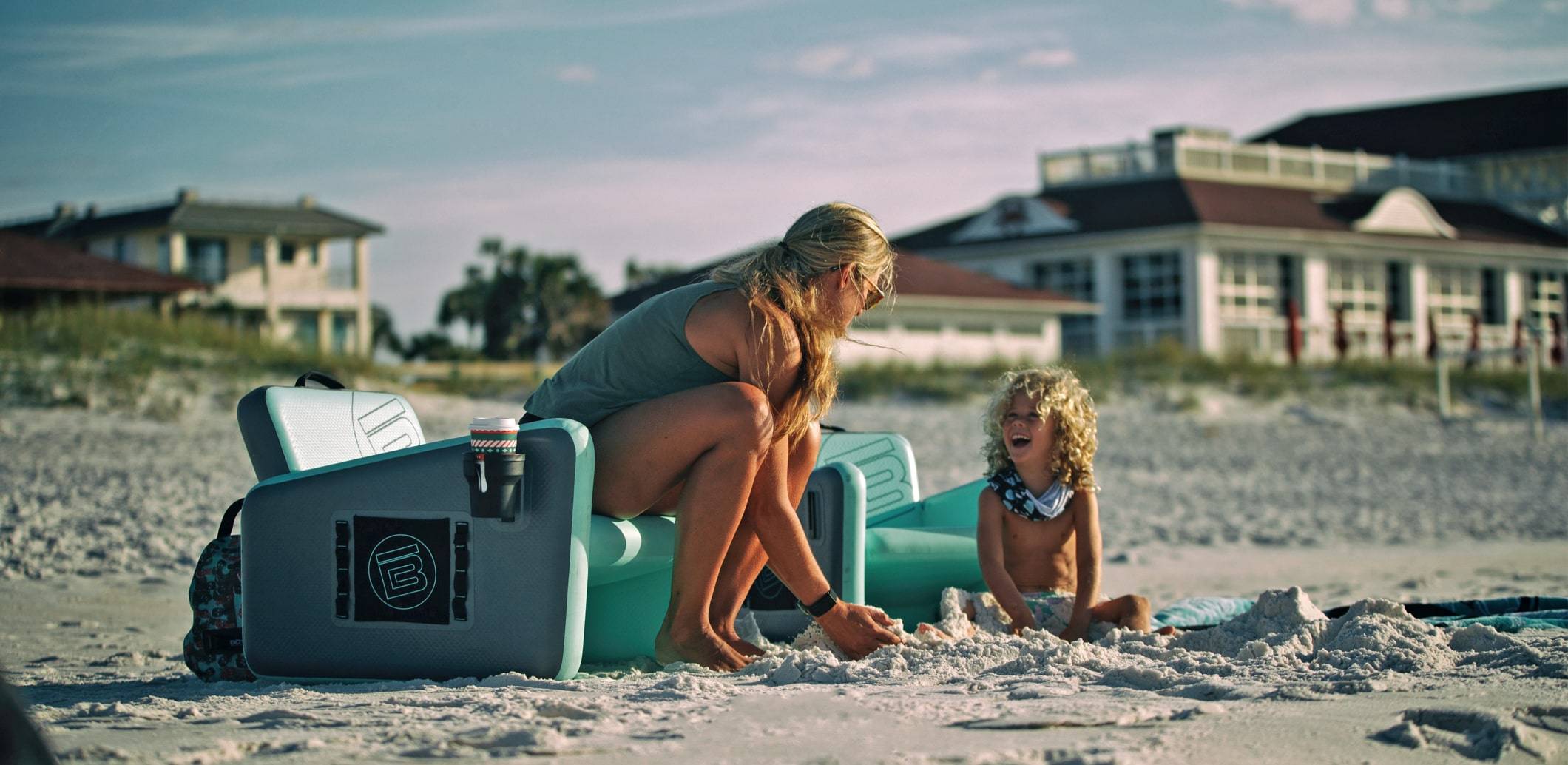 What your mom really wants are things like time and space to do the things she loves to do. Luckily, with a little planning on your part and a few easy-to-use products, you can help carve out that 'me time' she's been hoping for all along. This Mother's Day, give mom the gift of an unforgettable day and a new outlook on how to carve out more personal time in the process.
One day isn't enough to celebrate and spoil the mom in your life, so here are our favorite Mother's Day gifts that will make it a year she'll never forget.
For the Mom With a Fleet of Kids...
Give Her an Exit Strategy (a.k.a. 'Me Time').
Crumb snatchers. Time bandits. Apple of your eye. Whatever a mom calls her kids (endearingly, we're sure), a mom with several of them is always on the move. Moving to keep the refrigerator stocked, laundry cleaned, and homework turned in is no easy feat. Keep her moving right out the door and on the water with the gift of some unstructured 'me time'.
How would she spend it? If the answer is fishing, doing a little down dog, or kicking back and drinking an ice cold beer while someone else paddles, give her the right vessel to spend her time exactly how she likes to spend it along with the time to do it.
Our line up of inflatable stand up paddle boards give mom a chance to get the hell out of the house for a couple of hours for some peace and quiet on the water. She'll love that she can inflate, paddle, deflate, and pack her gear without the help of anyone else, and the kids will love that it doubles as a giant inflatable pool toy when she's back home.
For the beginner paddler: The Breeze Aero Inflatable Paddle Board is coined the 'flagship of fun' thanks to how simple it is to get up and going. It shortens the learning curve of stand-up paddle boarding, so your mom can focus less on the perfect stroke and more on the experience of it all. Another great board for beginners is the WULF Aero Inflatable Paddle Board. This board is not only super stable, but also at an unbeatable price point, making the WULF the perfect vessel for those looking to get into stand up paddle boarding. It also has everything your mom could possibly need, such as: a paddle, leash, hand pump, fin, carrying bag, and obviously an inflatable paddle board.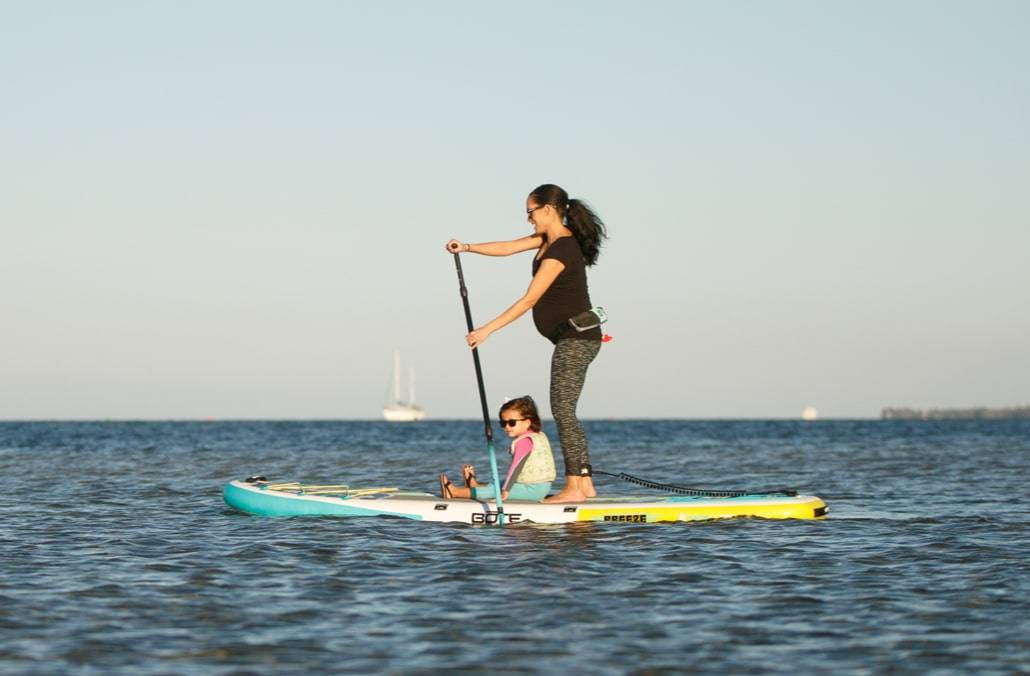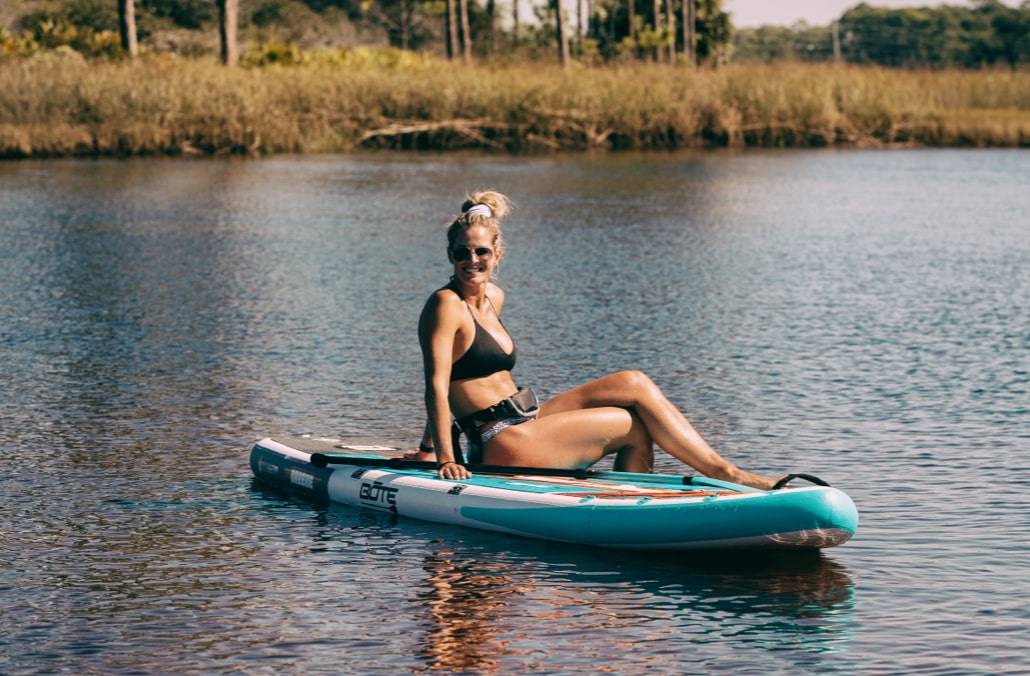 For the all-around hobbyist: Our Flood Aero Inflatable Paddle Board is another super easy and extremely durable platform to paddle. With the Flood, your mom can dabble in SUP yoga, catch some small waves, or even just stick to leisure paddling, because why not?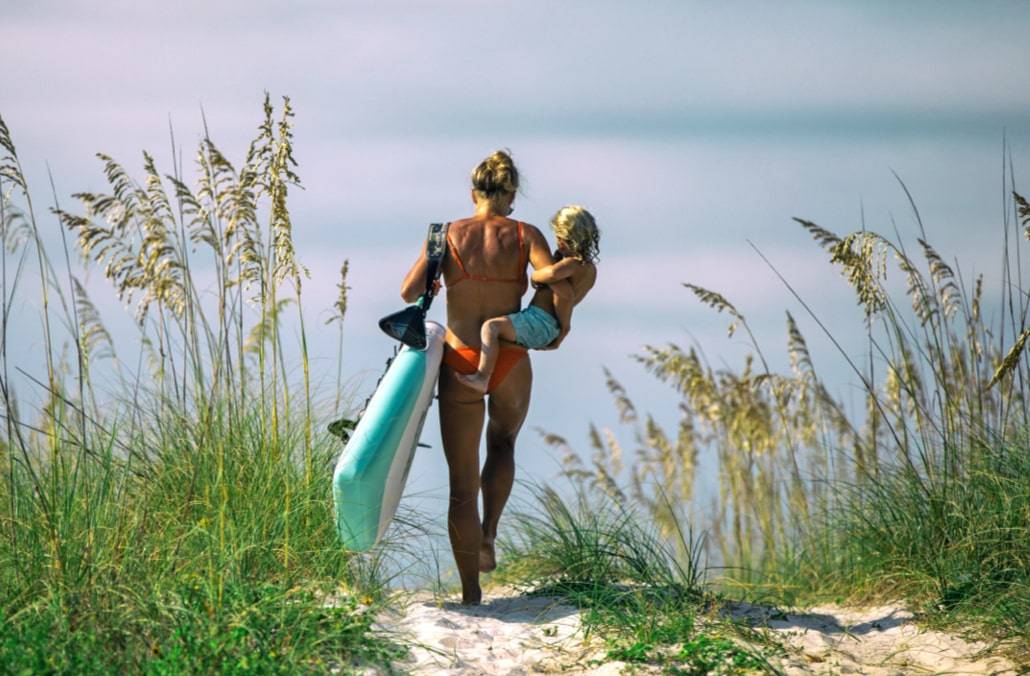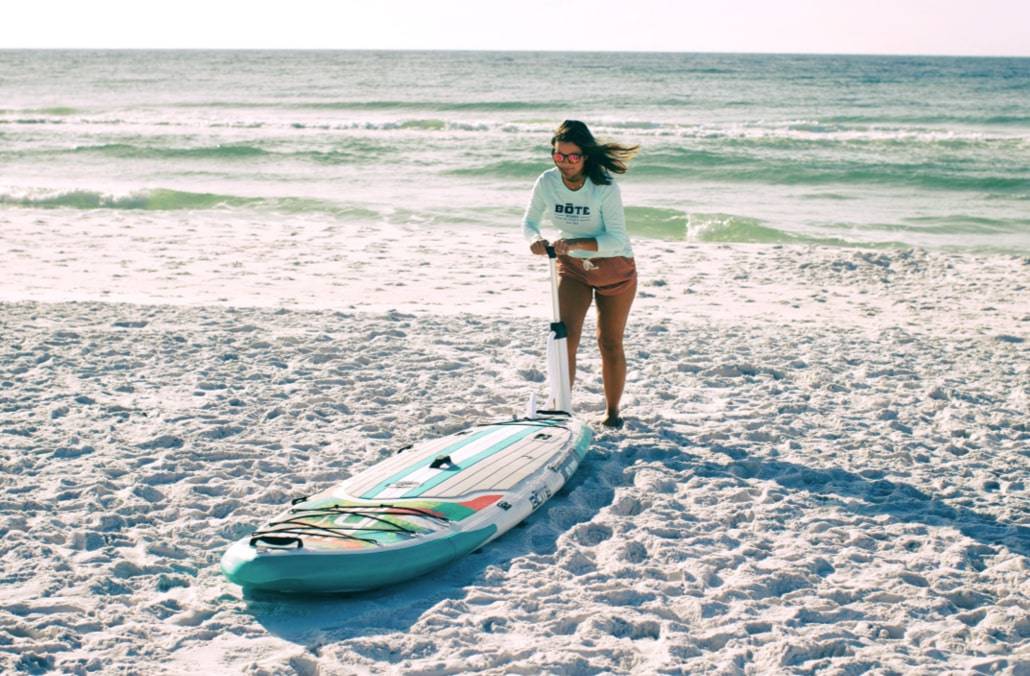 Pro Tip: The woman deserves some free time, so make sure she gets time to herself this Mother's Day to get out on the water and enjoy her inflatable SUP or kayak.
---
"After a full day or week of teaching school and shuffling the kids to their various activities, it's nice to just get on the board and paddle out to nothing but the noises of the ocean. There I can relax and just disconnect. A lot of times, I take two or three of my kids on the board with me, and we have a great time looking for fish or dolphins. It's a magical time out there with them - just us and the dolphins."
- Cecilia, Mother of 4 & HD Aero Inflatable Paddle Board Owner
---
For the Mom Who's Always Prepared…
Give the Gift of KULA (Cooler) Tools.
She always has a bandaid in her purse. She takes the time to put ice in her kid's water bottle on a hot day. And she knows all the students' names in her kid's class and their food allergies. She's the mom who's always prepared. Moms that seemingly have it all under control can be tricky to buy for. They've already thought of everything and have a plan for it, right? Wrong.
Don't rob her of her incredible ability to prepare for all the things all the time, just give her the day off. Plan an outing for the family and stock her up with brand new BOTE gear that nods to her personal style and your family's lifestyle.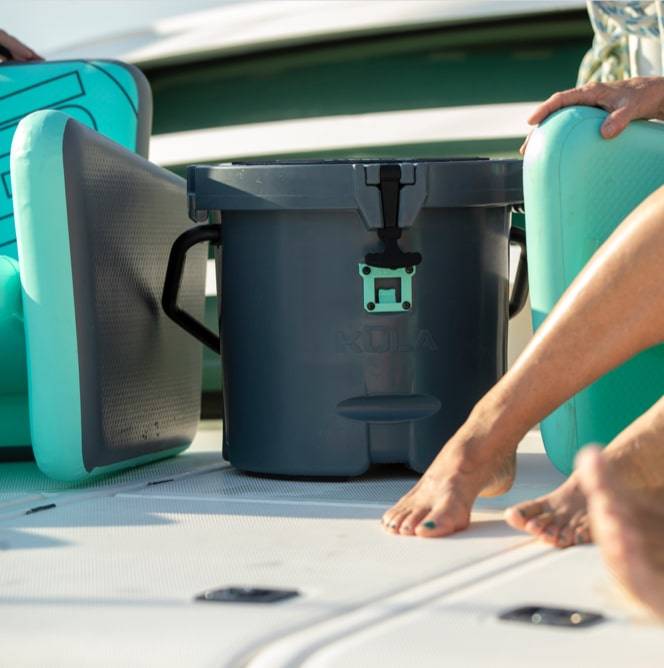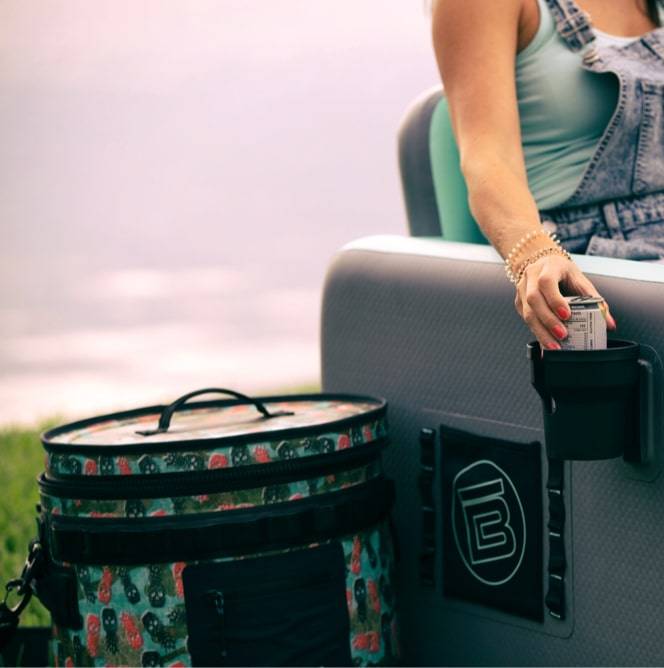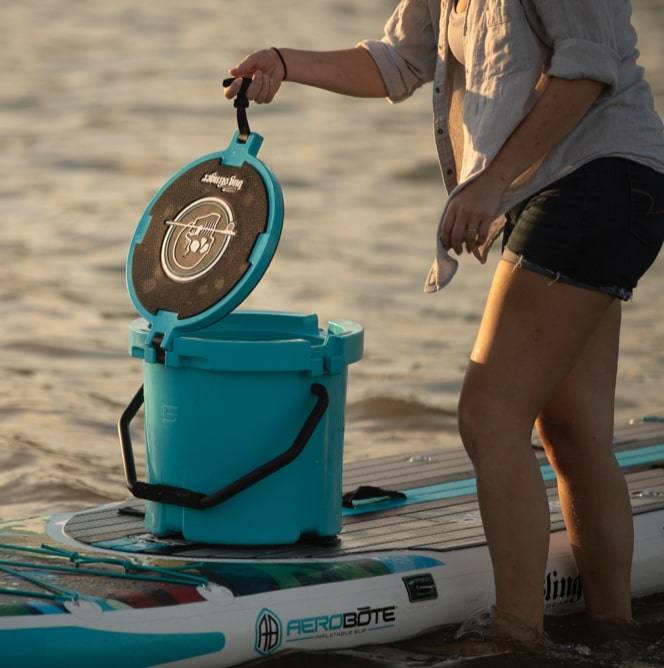 KULA coolers offer different size options and gives your mom one less thing to worry about because it's so freakin' awesome. With color options like Seafoam, Citron, and Koral, the KULA is a badass addition to help your mom stay prepared while keeping the items inside frosty cold and intact. Throw in a Highwater Pack, in a backpack or slingback option, to keep her essentials safe and dry no matter the adventure.
Pro Tip: Don't forget to pre-load her KULA with her favorite rosé and snacks, and throw a fresh BOTE t-shirt and towel in her pack for extra bonus points.
---
"When I'm getting ready to go to a soccer game or enjoy a family hike, I always pack up my KULA with everything I need. Drinks at the bottom (sometimes a little adult beverage for myself) and snacks and sandwiches at the top; it fits everything and keeps it cold all day. I've owned everything from high-end coolers to styrofoam, but the KULA proved to be the best cooler for me."
- Sarah, Mother of 1 & KULA 5 Cooler Owner
---
For the Mom Looking to Kick Back…
Give the Gift of Extra Space.
A mom's job can sometimes stretch her thin, and all moms need a break. Has your mom ever taken you on a beach vacation? If so, you probably fail to remember your mom packing a cooler full of snacks, chasing you around with sunscreen spray, or lugging metal beach chairs through the sand in search of the perfect spot. Good times require hard work, so if your mom's been working overtime (trust us, she has), help her kick back this Mother's Day with a worry-free day on the water.
If she looks to the water for the ultimate decompression, Inflatable Docks can be used in a pool, river, lake, or ocean. Pair your dock with Inflatable Aero Chairs or an Inflatable Aero Couch, all of which are incredibly durable, comfortable, and portable, rolling up into an easy-to-carry travel bag so she can say goodbye to bulky, annoying beach chairs. Or, maybe give your mom our inflatable version of the classic Adirondack chair called the AeroRondak Chair. Your mom will be obessessed with this chair because it is extremely comfortable and portable thanks to our Aero Technology. Plus, it comes complete with essential features like MAGNEPOD to make it compatible with all of her favorite accessories.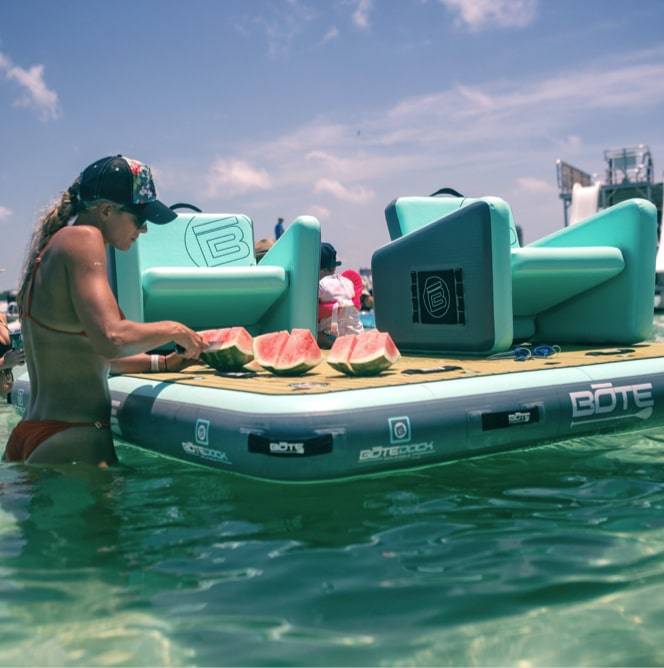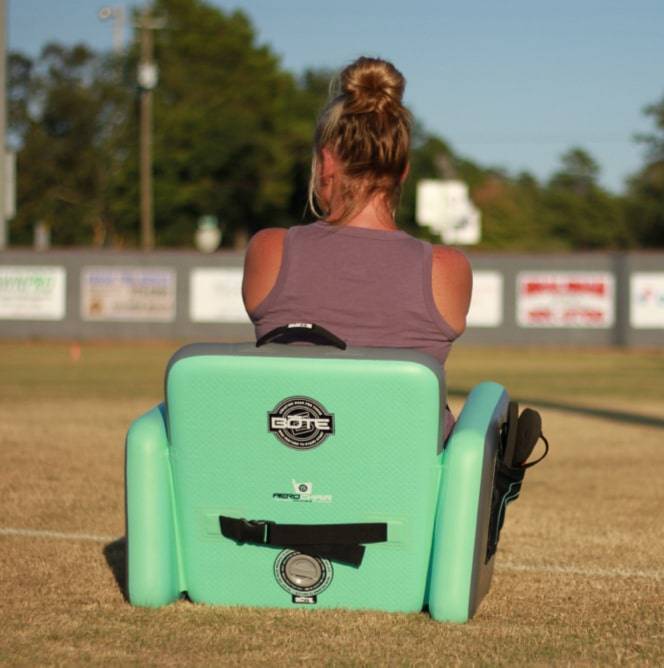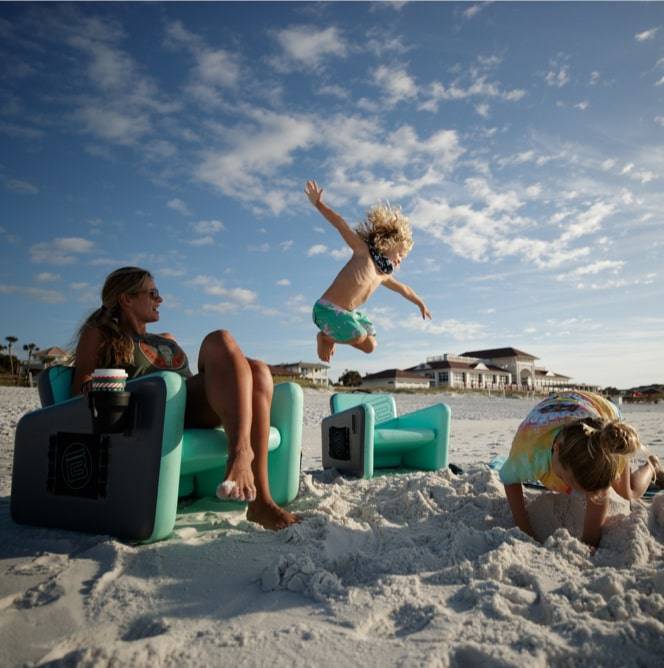 Pro Tip: Do the legwork and set it all up for her in advance so all she has to do is decide between taking a nap or falling into an Aero Chair to enjoy a tall glass of rosé.
---
"Raising three kids, running a lifestyle brand alongside my husband, and making sure we all spend quality time together can be a challenge, but it's important to make it happen. The products we offer bring families together and places them outdoors, which is what BOTE's all about. Thanks to the Inflatable Docks and Aero Chairs, our backyard pool keeps the kids entertained while we relax, and that's the kind of experience I'm looking for."
- Magda Cooper, Mother of 3 & BOTE Co-Founder
---