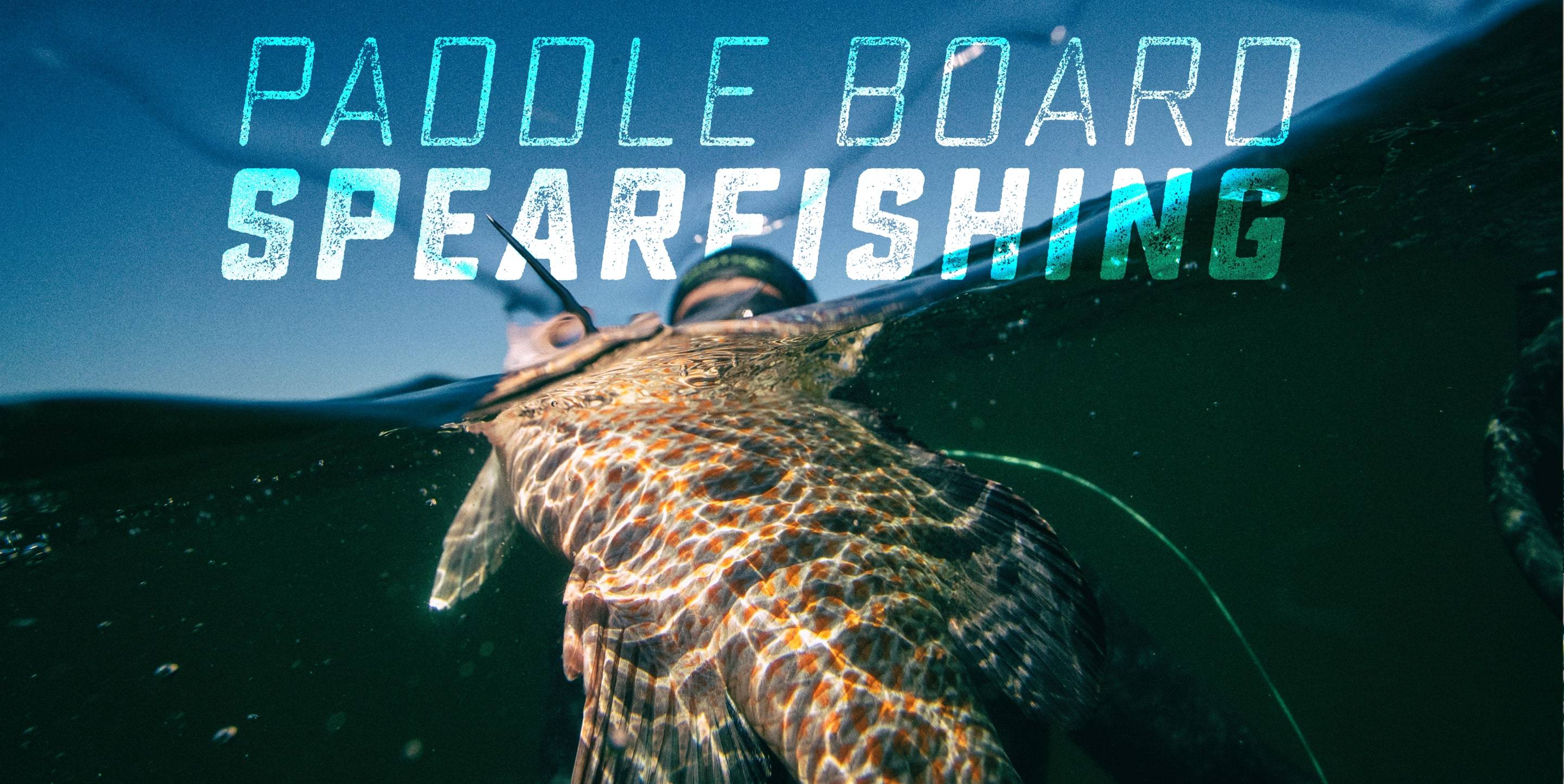 How to Spearfish from a Paddle Board
Have you been thinking about elevating your shore diving game or just want to go to further, faster? SUP Spearfishing can be an extremely rewarding way to hunt, and can help you dive further from shore with better safety and speed. Stand-up paddleboarding will also help you spot things you normally wouldn't see if you were swimming or kayaking.
One of the biggest concerns about using a paddle board for spearfishing is having your gear or catch slide off from a rogue wave. That's where BOTE's Rac systems come into play. The Bucket Rac can secure a five-gallon bucket or our KULA cooler, while bags and other gear can be bungeed to our Tackle Rac. Both are ideal for holding your dive flag. With the proper set up, a paddle board can up your spearfishing game and help you bring in bigger catches.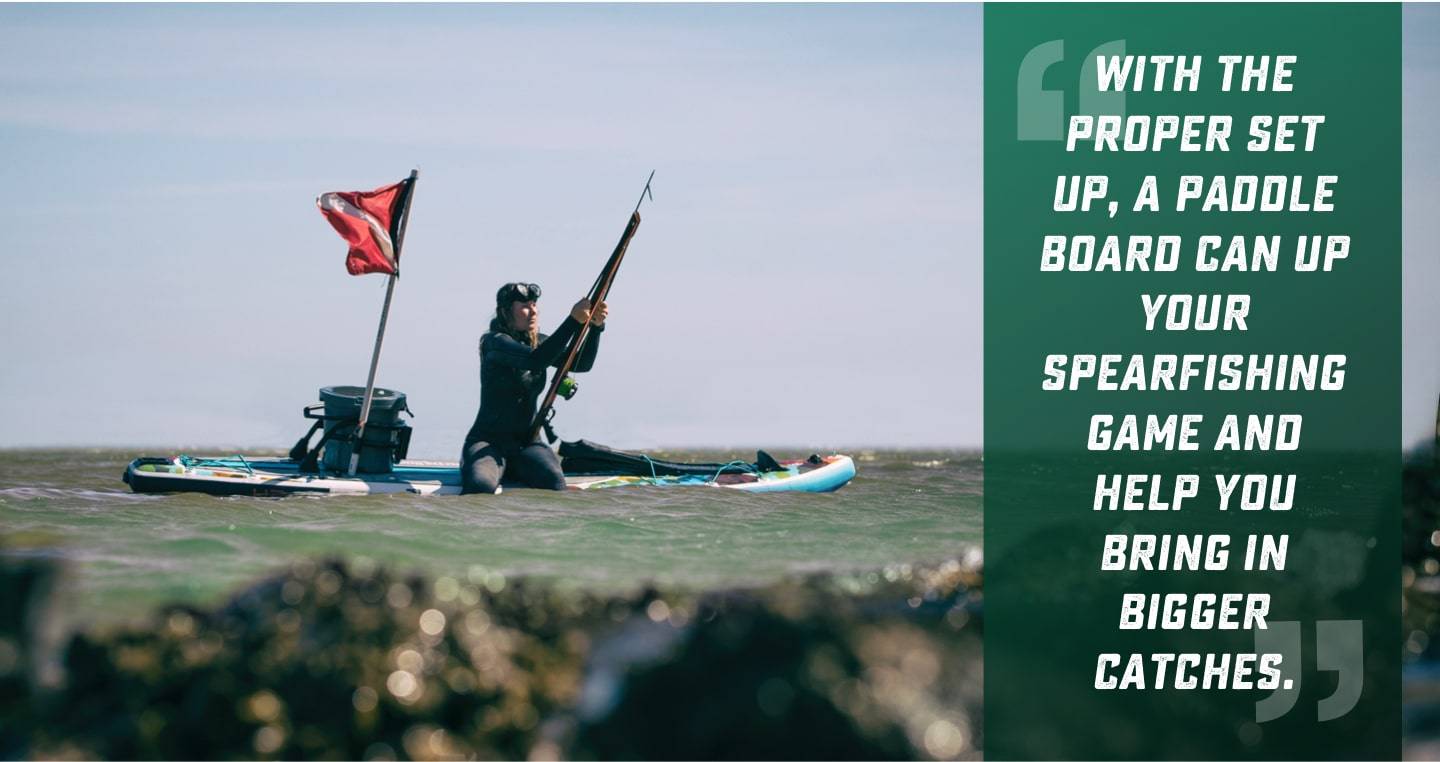 Choose Your Board
When choosing a paddle board for spearfishing, stability and capacity are key. The wider the better – not only will it be more stable, it also offers more room for gear. When considering weight capacity, add 50 pounds to your weight to account for gear.
Our HD Bug Slinger or Rackham are ideal for spearfishing given their many attachment points for accessories. They're also our only boards to offer velcro sandspear straps, which are perfect for holding your speargun or pole spear while paddling out to your dive site.
Other perks include:
Rac Compatible: Can accommodate either our Bucket Rac or Tackle Rac.
Bungees: Use the front bungees on your paddle board to keep your fins secure and out of the way.
Paddle Sheath: Keep your paddle secure while diving with this unique holder.
Multiple Cooler Tie-Downs: Strap down your KULA to keep your catch on ice or store extra gear. It also makes a great seat when paddling back if you are tired from a long day of diving.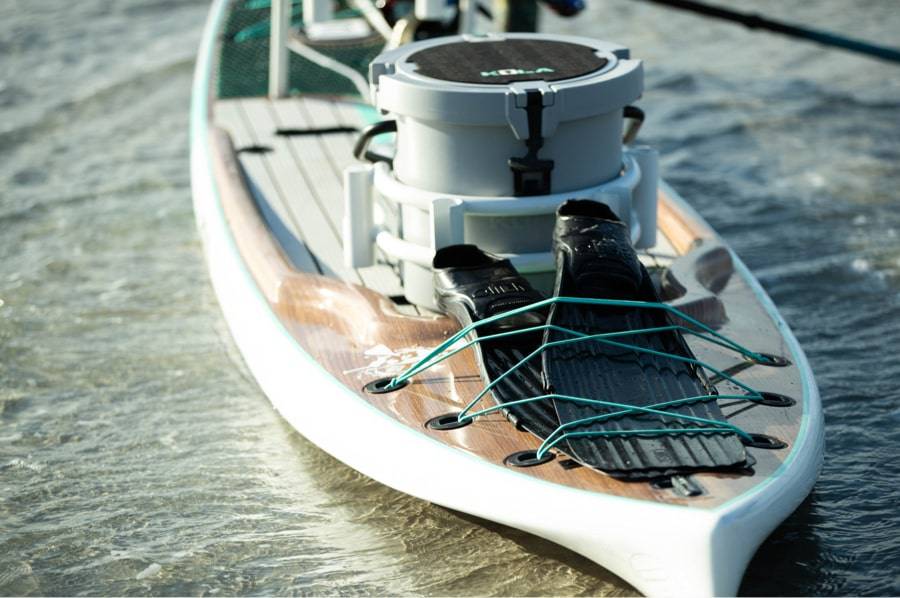 The HD Bug Slinger and Rackham boards offer velcro sandspear straps, which are perfect for holding your speargun or pole spear while paddling out to your dive site.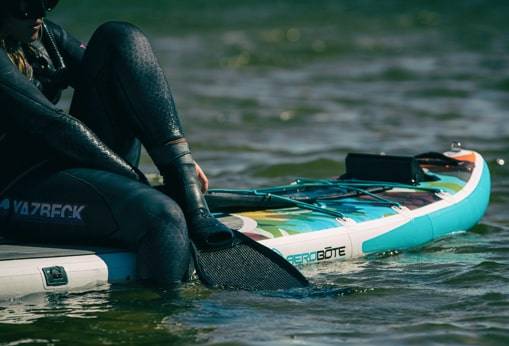 HARD BOARD VS. INFLATABLE
If you live on or near the water, BOTE's Gatorshell paddle boards are a great option. They are six times stronger than competitor's epoxy boards, and can hold up to abuse from spearguns, fish spines and weight belts.
If you're thinking about spearfishing in another city, state or country, inflatable paddle boards can be taken anywhere with you. Check them on your flight to the Bahamas for lobster season or throw them in your trunk for a spearfishing road trip across the country. The word "inflatable" conjures images of cheap pool floats that tear and puncture easily. BOTE's inflatable paddle boards, made with Aero Technology, can take a beating.
Get the Gear
Your gear list will depend on the location you plan to dive. For example if you are diving offshore, in a bay or lake you will need an anchor; but if you plan to dive around a bridge, pier, or rig you will need a rope to tie-off. Here's a basic checklist to get you started: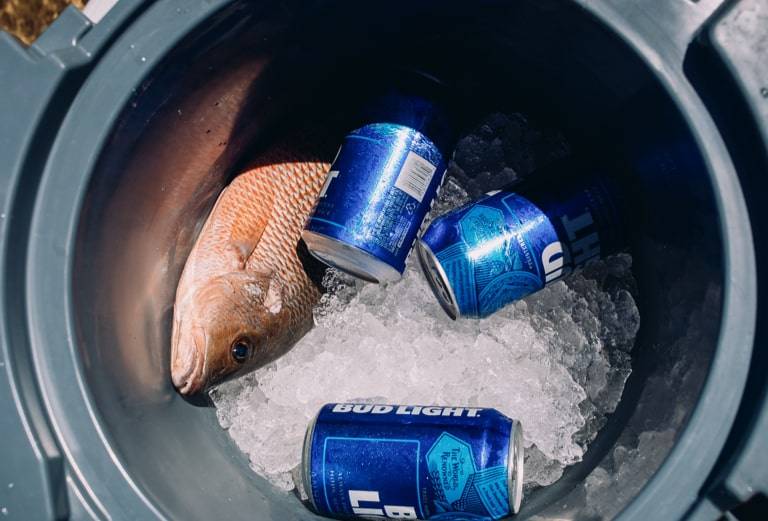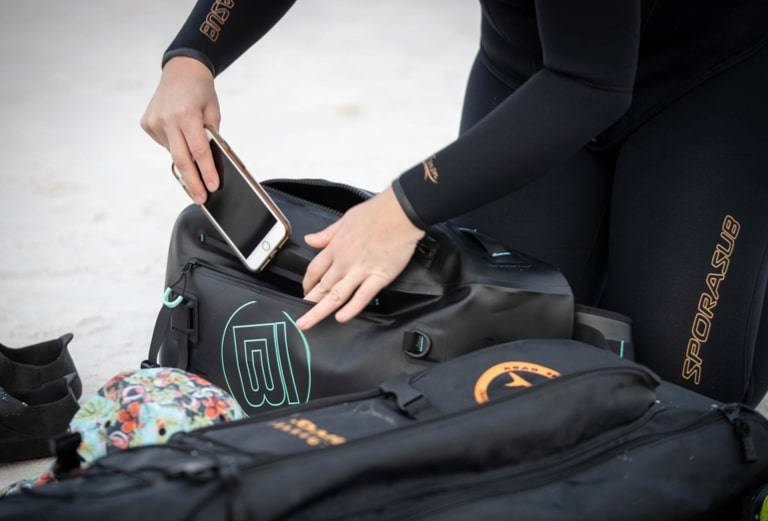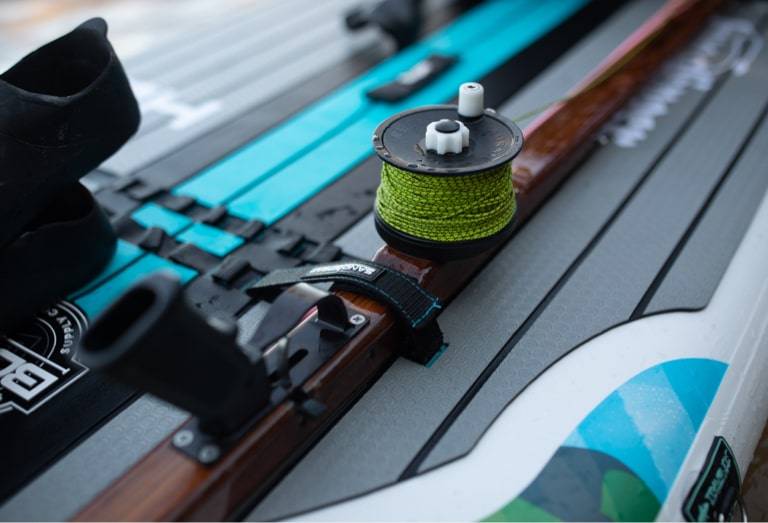 NECESSITIES:
Board and Paddle
Dive flag
Fishing License

 

Spearfishing Gear (Mask, Snorkel, Fins, Dive Knife, Weight Belt, Speargun or Pole Spear)
Anchor or Rope
Gear Bag/ Bucket for holding loose gear
PFD
Leash
EXTRAS:
• Marker Buoy
• Cooler with Ice (for fish)
• Waterproof Bag
• GPS Unit
• Tackle Rac or Bucket Rac
• Wetsuit
PRO TIP: Putting on a wetsuit can be difficult, even on dry land. Unless you have to, try to avoid suiting-up on location. If you start to get hot during your paddle, run some water through your suit to cool down.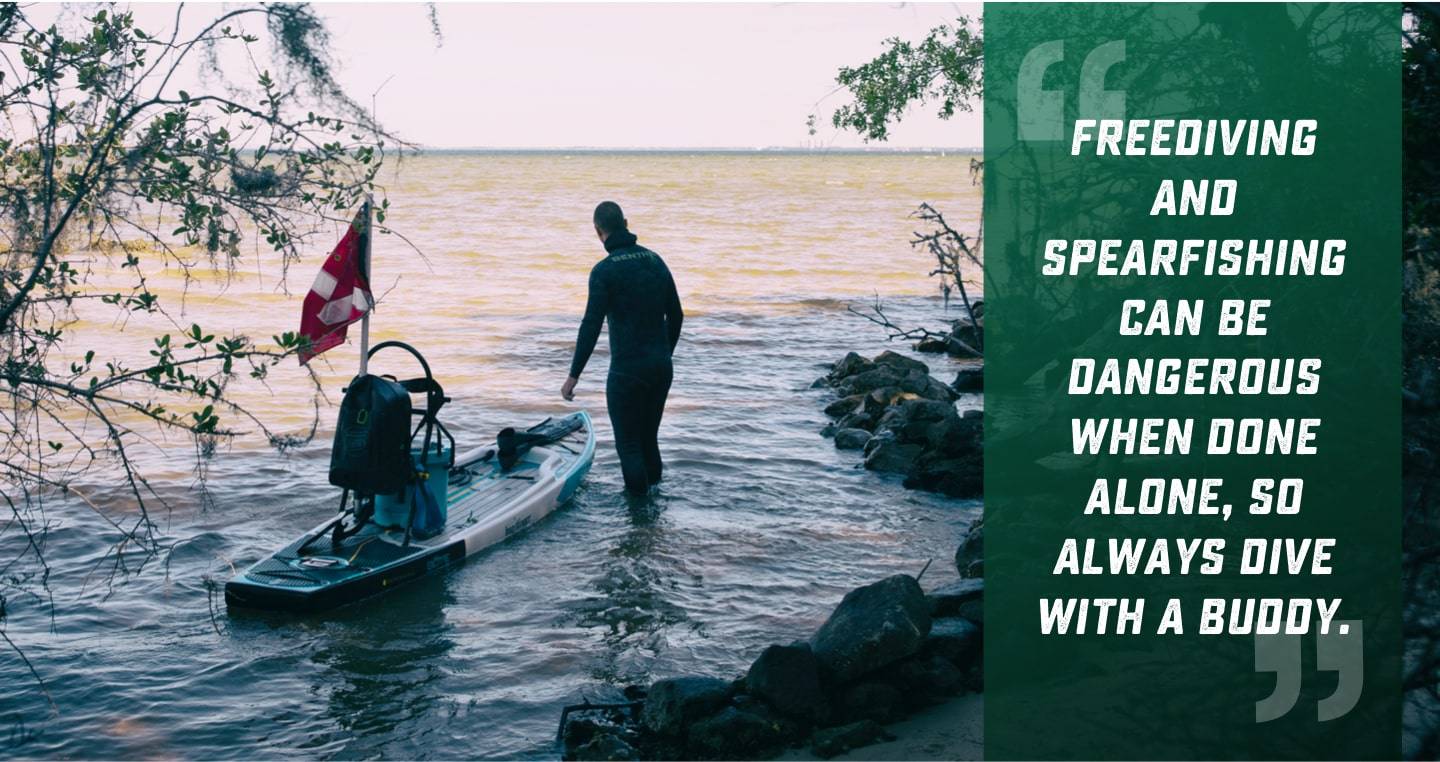 Be Safe and Have Fun!
Before you start spearfishing, be sure you have taken a freediver safety course online or through your local dive shop. Freediving and spearfishing can be dangerous when done alone, so always dive with a buddy.
Have fun and happy shooting!