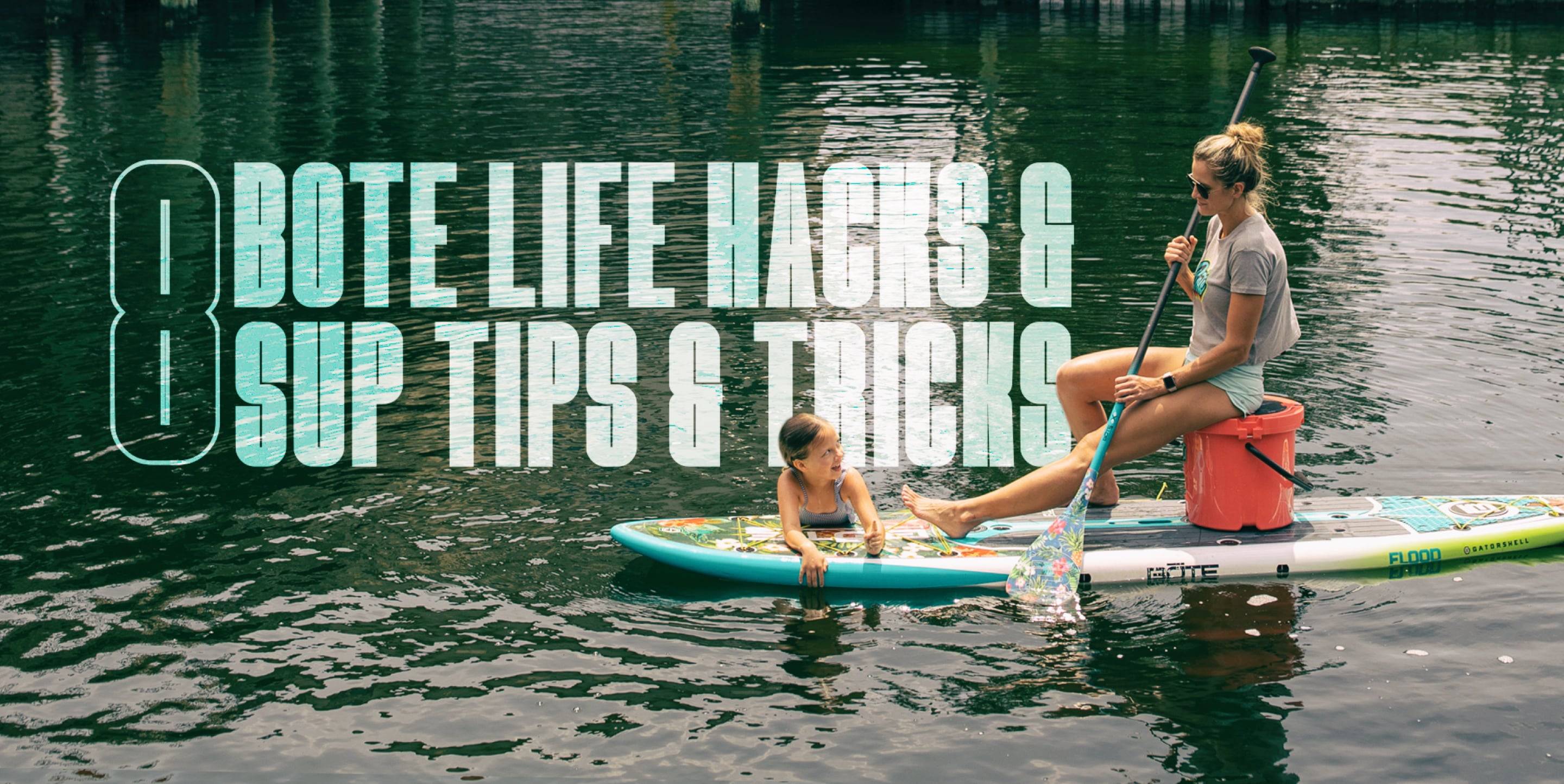 8 BOTE Life Hacks & SUP Tips & Tricks
Long days, ample sunshine, warm water. We couldn't be more psyched summer is finally here. To celebrate the official kick-off to our favorite season, we've assembled some of our favorite SUP hacks from our team and BOTE Nation experts to help you enjoy all the elements.
For a lot of us, a BOTE paddle board is a prized possession. Something that's fun as hell to ride but worth a little extra effort to keep it in great condition. It's a product you likely bought for yourself, but soon realized it's fun for the whole family and friends, too. SUPs are durable, but not indestructible. A few manageable tips can help to prolong the life of the board and minimize maintenance, but also help you maximize your time outside, on or off your SUP.
8 Summertime SUP Hacks
You may have guessed we take a lot of pride in function and design here at BOTE. Just like a swiss army knife, a BOTE paddle board is like an all-in-one outdoor toolkit that can take on just about anything. On the surface, a stand up paddle board is a giant flotation device designed to help you get out on the water and do what you love, whether that's fishing, yoga, surfing, or touring. And just like a swiss army knife, a BOTE board and SUP accessories are your secret weapon for every outdoor adventure.
1.  The sun can be brutal in the summer, especially on the water where it's reflecting in every direction. Protection from the sun is the number one rule of going on outdoor excursions, because nothing can ruin a multi-day excursion or BOTE weekend quite like a killer sunburn. Aside from the obvious--put on sunscreen and reapply often, wear a hat--use the rod holders on a Tackle Rac or Bucket Rac to hold an umbrella on those extra sunny days. Some of our Gatorshell boards even have thru-holes designed for sand spears which can be used to hold an umbrella with a slimmer shaft. This SUP hack is perfect for sunny days in shallow water with a manageable breeze.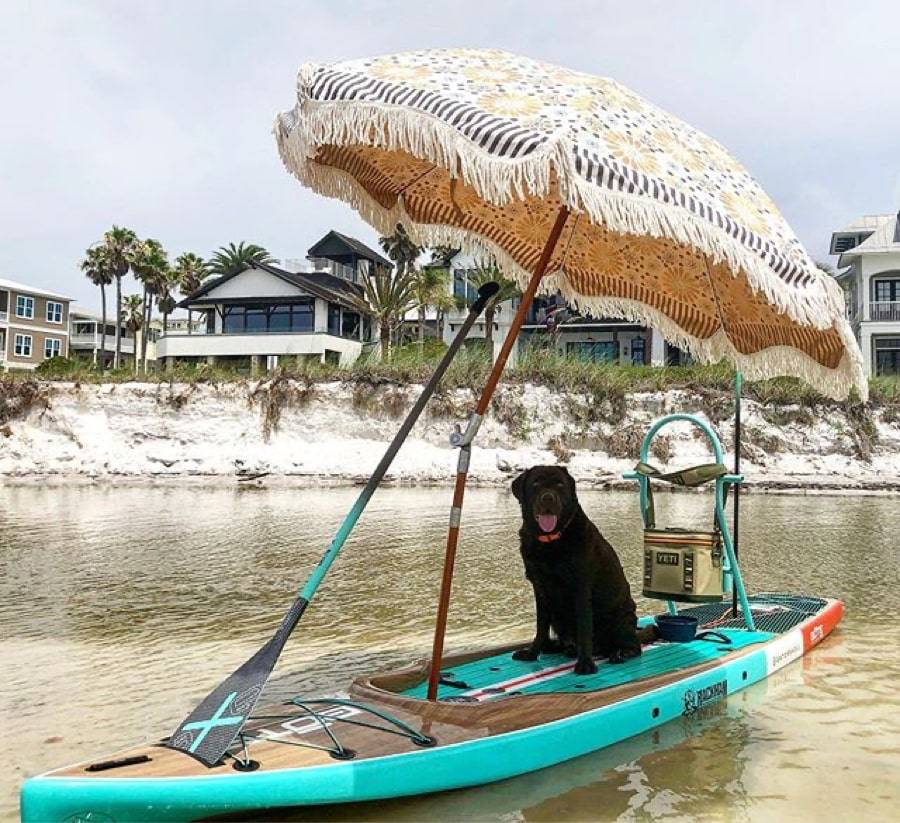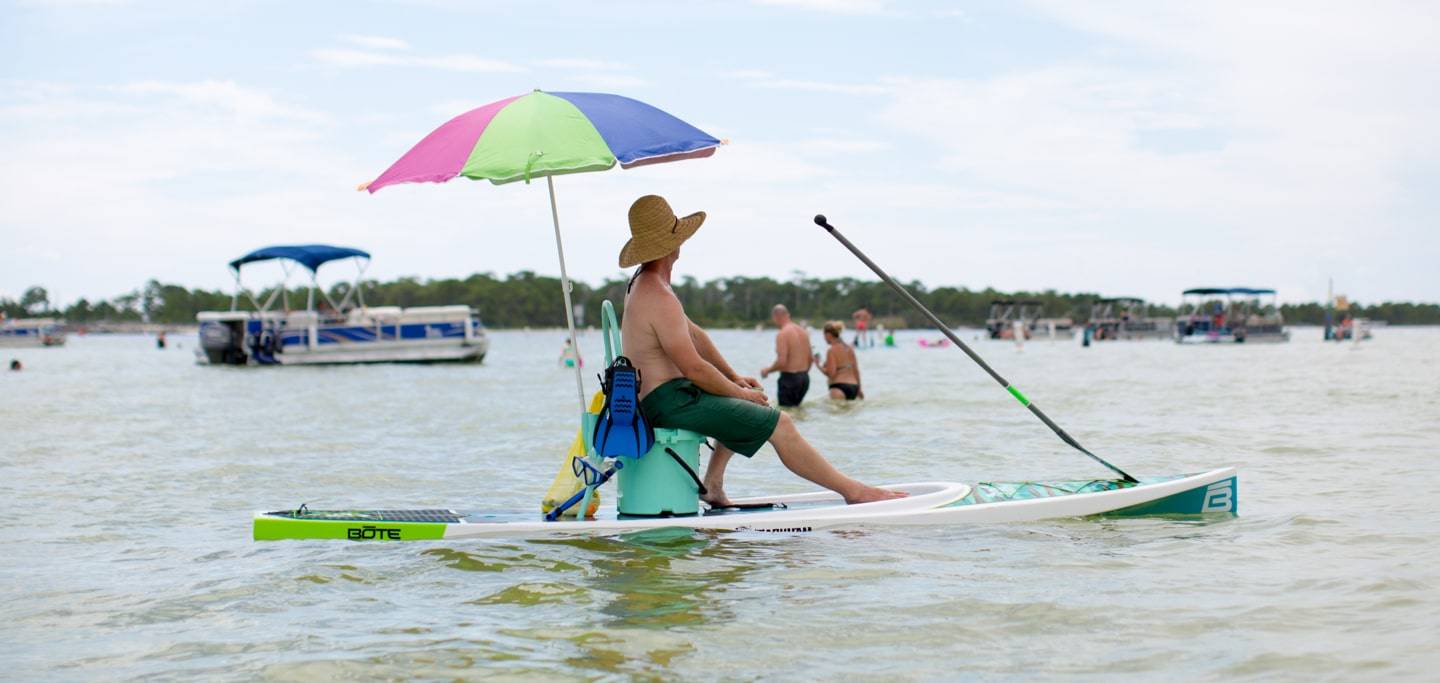 2. After a long day of paddling your inflatable paddle board, you might not be looking forward to packing up your board. You can use the hot sun to your advantage to roll your inflatable back up. After deflating the inflatable paddle board, leave the board in the sun for five to 10 minutes to help the PVC become a bit more pliable for an easier roll. Once you're done, always store it out of the sun to extend the life of the board.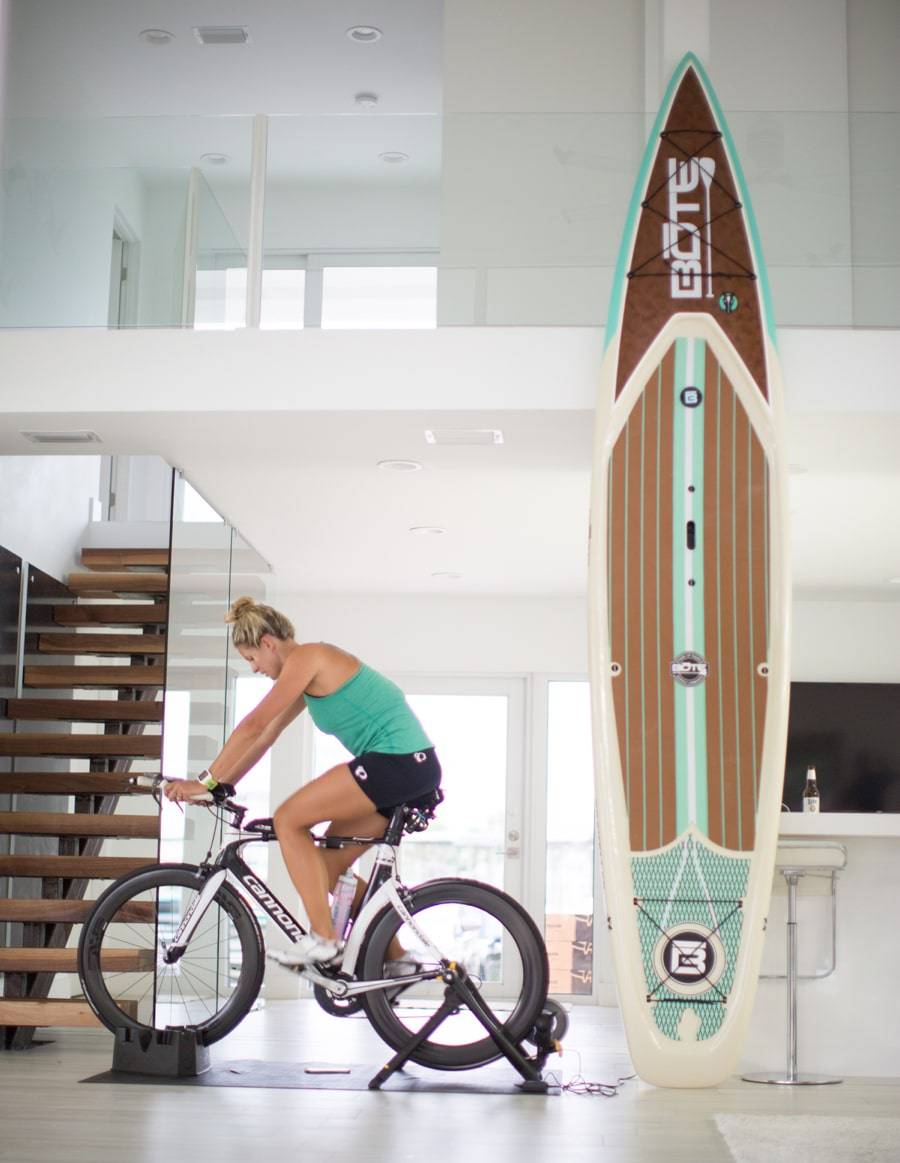 3.  If you live by the water or in a high humidity area like Florida or the Southeast, you might be haunted by the thought of mold and mildew on all of your prized possessions--like your inflatable paddle board. Once the board is rolled up and stored in the included travel backpack, place a DampRid packet in the bag. This will help soak up excess moisture and keep it from building up mildew and taking on that high humidity summer stink. 
4.  Have you ever seen a BOTE Gatorshell or epoxy paddle board? It's not something to hide away in a dusty corner of the garage, show it off. Store your board on the living room or office wall as a decorative piece. 
But wait, where will the paddle go? No worries, just purchase one of our cooler kits with an included paddle clip that you can mount to the wall, as well.

5. The only thing better than a camping trip is a SUP camping trip. The point of camping is to bring just what you need to enjoy the great outdoors, not take your entire house with you to set up shop. One of the best companions for any camping trip is an inflatable paddle board. Not only is it compact enough to fit in a trunk next to all your gear and a blast to paddle at your final destination, but it also makes for the perfect sleep mat or air mattress. At the end of the day, deflate your board just a bit, to your comfort level, and you're all set for a good night's sleep in the outdoors. Plus, unlike awkwardly small sleep mats, we don't know anyone who can't fit comfortably on a 10'6 board with the room to spread out.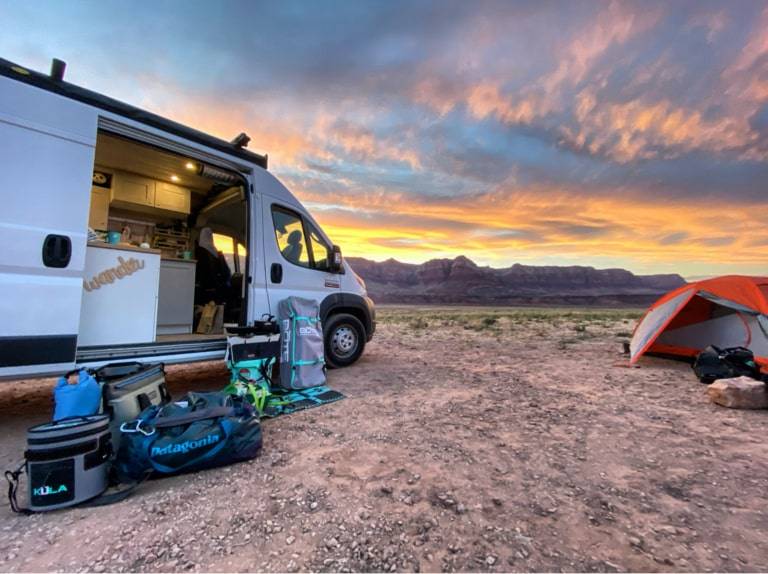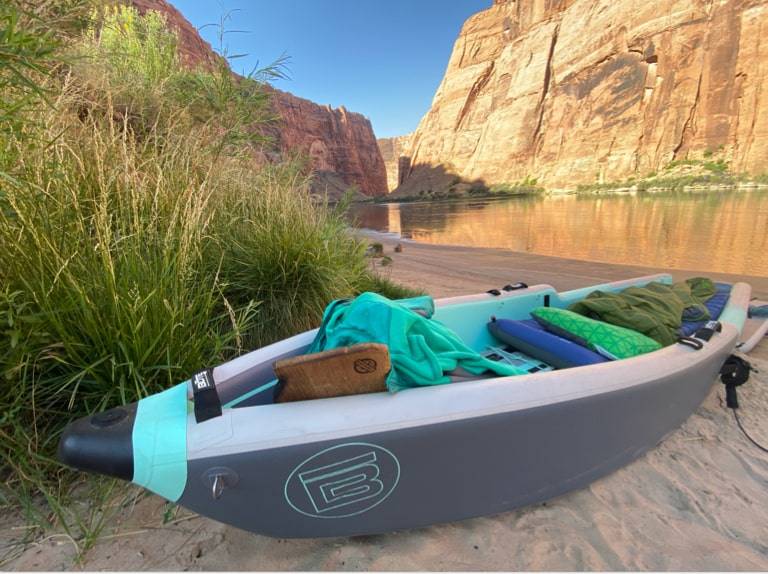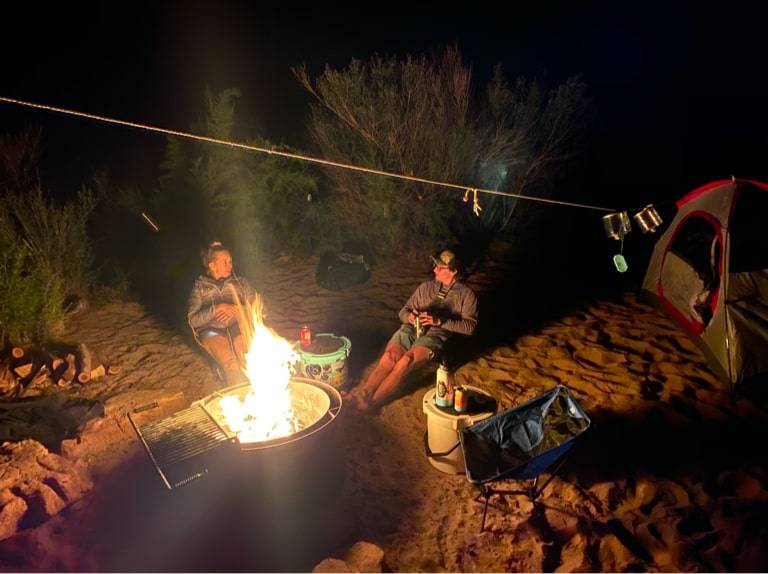 6.  Once the sun sets most paddlers start to head home, but with a set of Nocqua Lights attached to the bottom of your board, you have all the time in the world to explore flat waters without limitations. Not only will your board glow different colors, but it will also open the world of night wildlife for your viewing pleasure. Plus, as an added safety measure, other boaters and paddlers will see you better, too.
7. We might be known for developing stand up paddle boards, but we're all about making innovative, cool shit that elevates the outdoor experience. The KULA doubles as a seat once strapped to your board, you can even stand on your cooler to improve your sightlines for casting while fishing. Another option? Pick up an Aero Chair or two for yourself and paddling partner. These especially will help your feet and back on those long fishing days or a four-hour river float trips.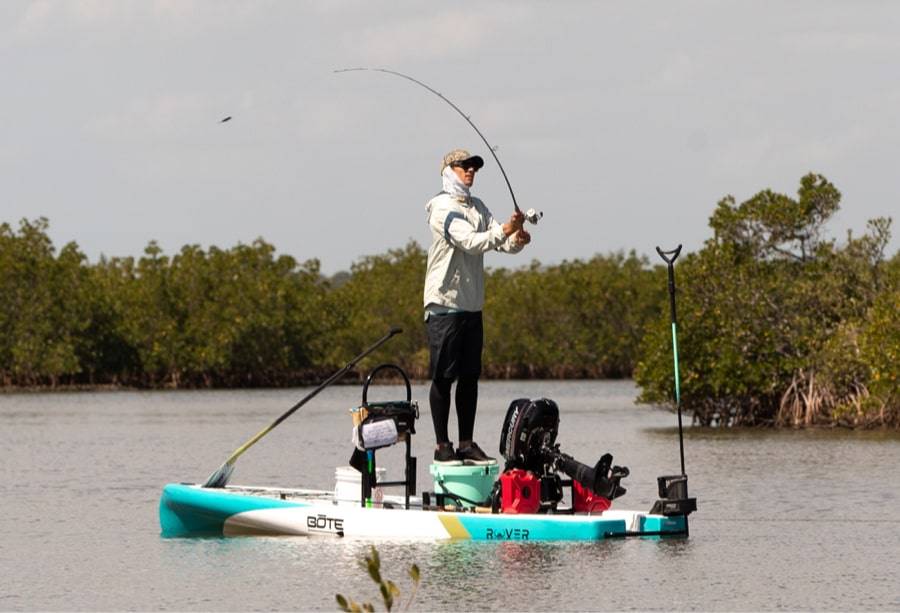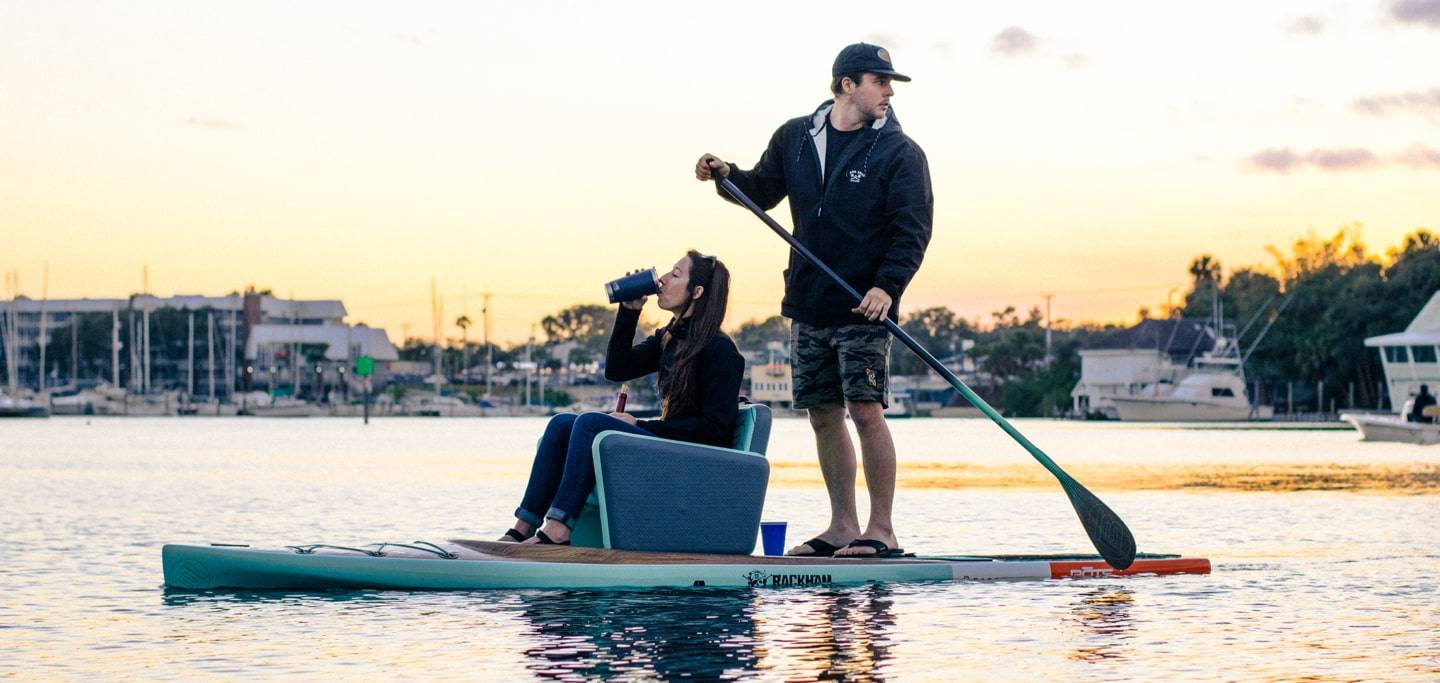 8. Once it's time to take a well-deserved break, use the paddle as a lean-to for the board. Place the paddle handle in the grab handle of any Gatorshell or epoxy BOTE board and use the paddle blade to dig into the soft dirt or sand. Your fin nor the deck of the board have to touch the ground, plus with our reinforced rails it's better for your board!
We finally made it to summer, so let's make the most of it by getting outside as much as possible. With these SUP tips and tricks, there's no reason your board isn't in top shape, and no excuses for not making the most of these hot, muggy days we'll soon take for granted.