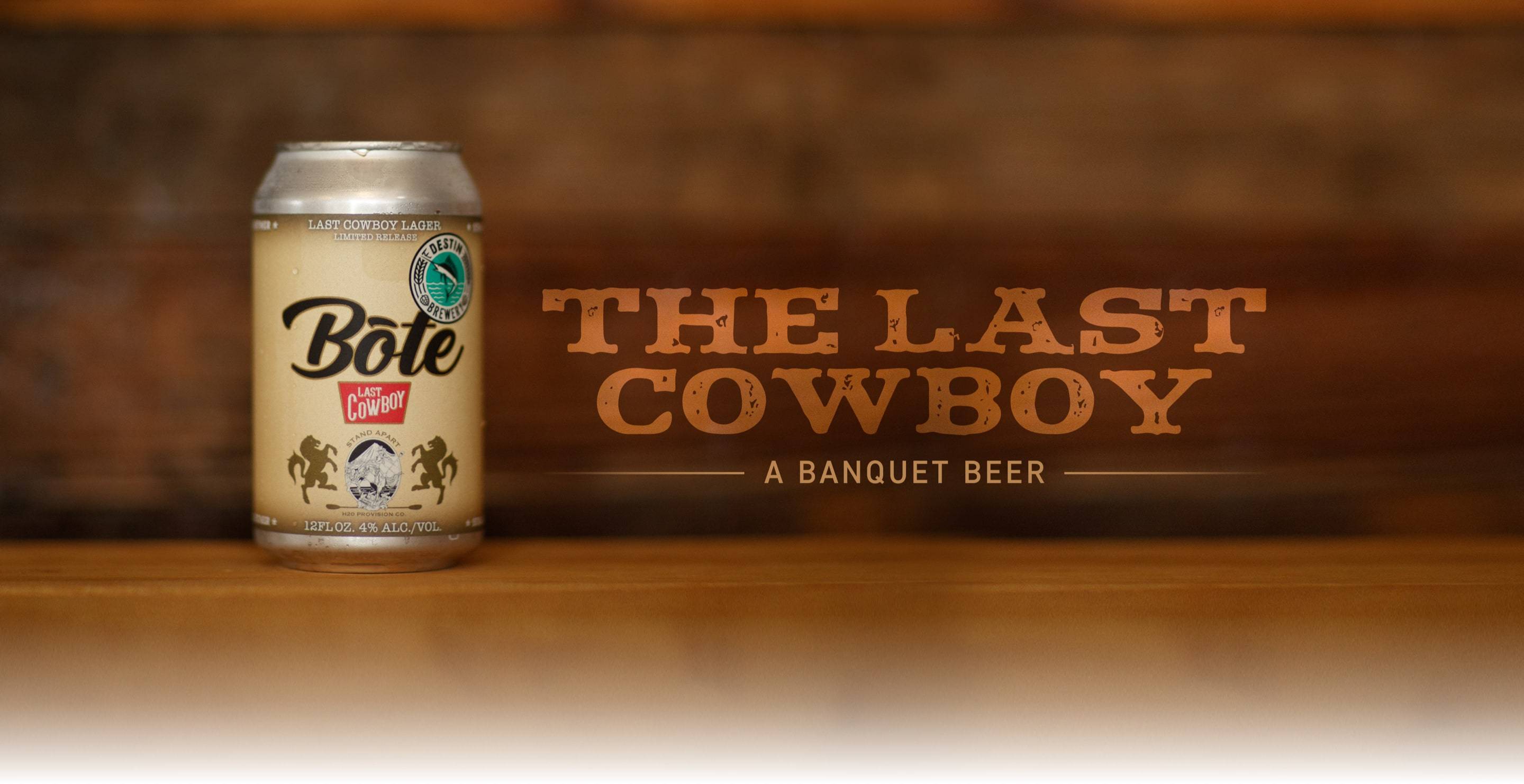 BOTE Beer: The Last Cowboy - A Banquet Beer
For the past year, BOTE has partnered up with Destin Brewery to bring #BOTENation some epic and gulp-worthy brews. Because, truth be told, stand up paddle boarding is best celebrated with a beer on board.
When we kicked off our mission to create beers we'd want to drink, our launch into beermaking was with the original BOTE Beer, a low ABV session IPA that packs a little punch while allowing you to throw a couple back. Since its launch, we haven't looked back, and over this past year, the teams at Destin Brewery and BOTE have created some truly interesting beers. From the Rackham Red Ale to the BOTE Hangout Seltzer and just about every beer profile between, we've been having fun making something for everyone. And you're likely always to find one of our concoctions being served in the Destin Brewery taproom or on the shelves at your local Northwest Florida liquor store.
So, where do we go from here? We thought you'd never ask. When we went to the drawing board, we knew we wanted a beer that's an easy drinker. A beer that brings people together and can be shared by all. A beer with a profile that compliments any meal. We needed a banquet beer.
Introducing The Last Cowboy - our banquet beer. This premium American-style lager has a classic flavor profile that's an oldie but a goodie, with a few twists and turns (we can't help ourselves). And boy, it does not disappoint.
Originally coined by Coors in 1873, the banquet beer was a nod to coal miners who, after a long week of work, would come together in banquet halls with an easy-drinking beer, hence the name banquet beer. The idea of a banquet beer has morphed over time, and our take on it is simple - a beer that brings people together.
So putting the juicy IPAs and red ales to the side for a moment, we focused on creating The Last Cowboy, a banquet beer of our own.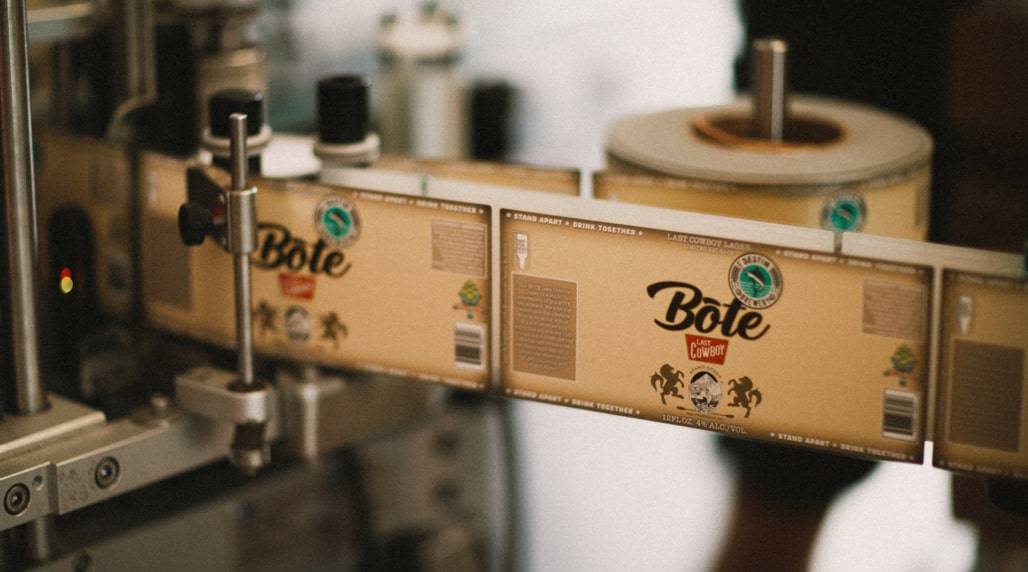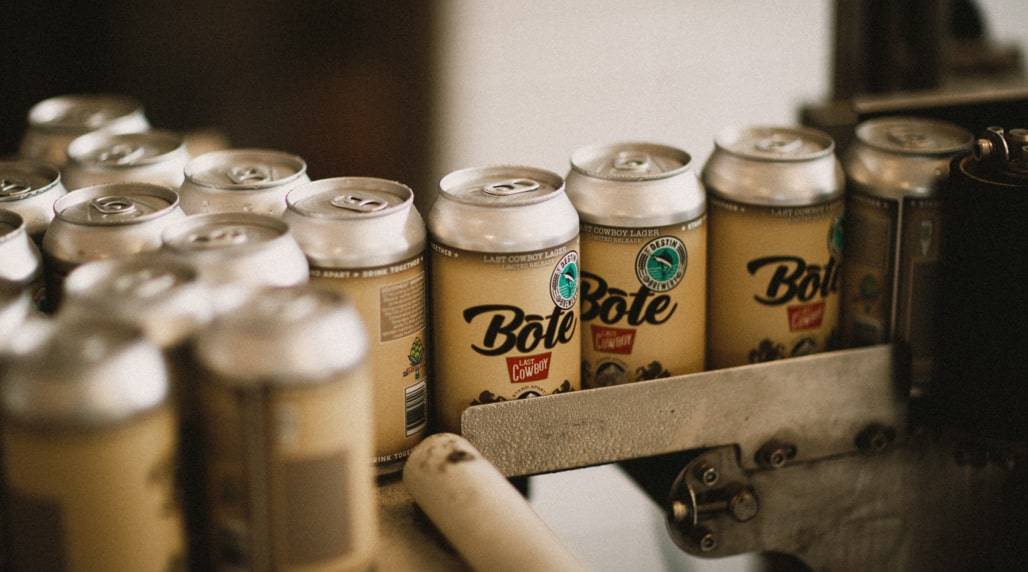 What to Expect With The Last Cowboy
The Last Cowboy is a lighter-bodied premium American-style lager. It's not a light lager but an American-style lager, clocking in at an easy, breezy ABV of 4%. Thanks to Destin Brewery's love affair with lagers, this was a fun one to create.
The best way to describe The Last Cowboy is that it's got a lot of personality. It's that friend that won't be the first one to the party but will definitely be the last one to leave. Using nobel hops for balanced crispness and a malt profile that isn't overbearing, you're gonna find yourself on the right end of a beautiful, bright, clean, refreshing American-style lager.
Now, that's what we call a banquet beer.
---
"When Corey and Rob came over, and we were brainstorming on what we were gonna do for The Last Cowboy, they said they wanted to go back to a more classic and traditional beer. We popped around the words 'classic', 'American-style', 'old-school', and someone said 'banquet beer'. As soon as I heard that, I knew the direction we needed to go with this to capture that feeling and those flavors."
– Kelly Taylor, owner of Destin Brewery
---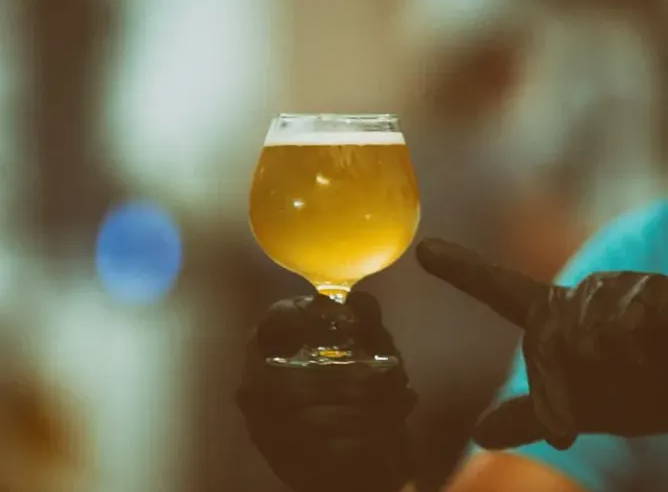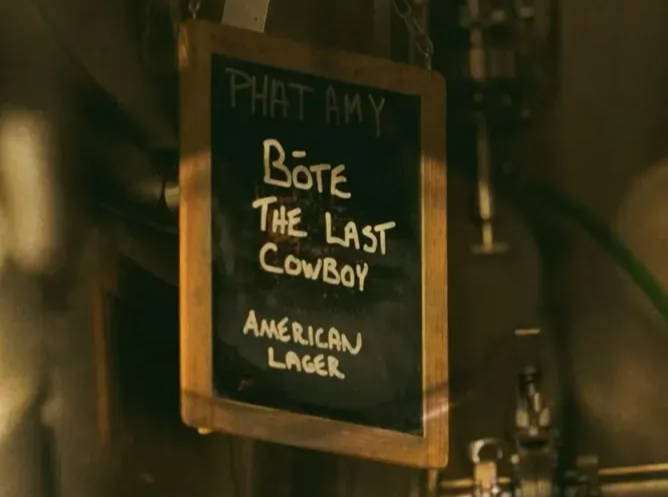 Stand Apart. Drink Together.
The beauty of The Last Cowboy is that it's perfect for any occasion. We just recommend you drink it in celebration of something. Anything, really. Good day at work? Celebrate your wins with The Last Cowboy. Bad day at work? Celebrate it being over with The Last Cowboy. No matter the situation, this premium American-style lager is a safe bet for a good time. Especially if that good time involves a SUP session on any of our Inflatable Paddle Boards or Solid Paddle Boards. Just sayin'.
The Last Cowboy is available in the Destin Brewery taproom, for sale in their store, and at select liquor stores from Panama City Beach to Pensacola. When you spot it, pick up enough to bring people together - BOTE banquet-style. Cheers!