Business Hours
Open Mon - Sat 10am - 6pm
Open Sun 9am - 5pm

Located in the heart of water-obsessed St. Petersburg, the BOTE store is a hub for water lovers from all walks of life. Surrounded by the vibrant, emerald green waters of the Gulf of Mexico, this 4,000 square foot retail space immediately envelops you in a sense of what the BOTE brand stands for while at the same time giving you a desire to get out on the water. With the full lineup of BOTE paddle boards, kayaks, docks, and more, customers will have no problem going from store to surf on the same day. Whether you're in search of a paddle board for beginners or you're a seasoned pro looking for the perfect kayak for fishing, BOTE has you covered at the St. Petersburg location.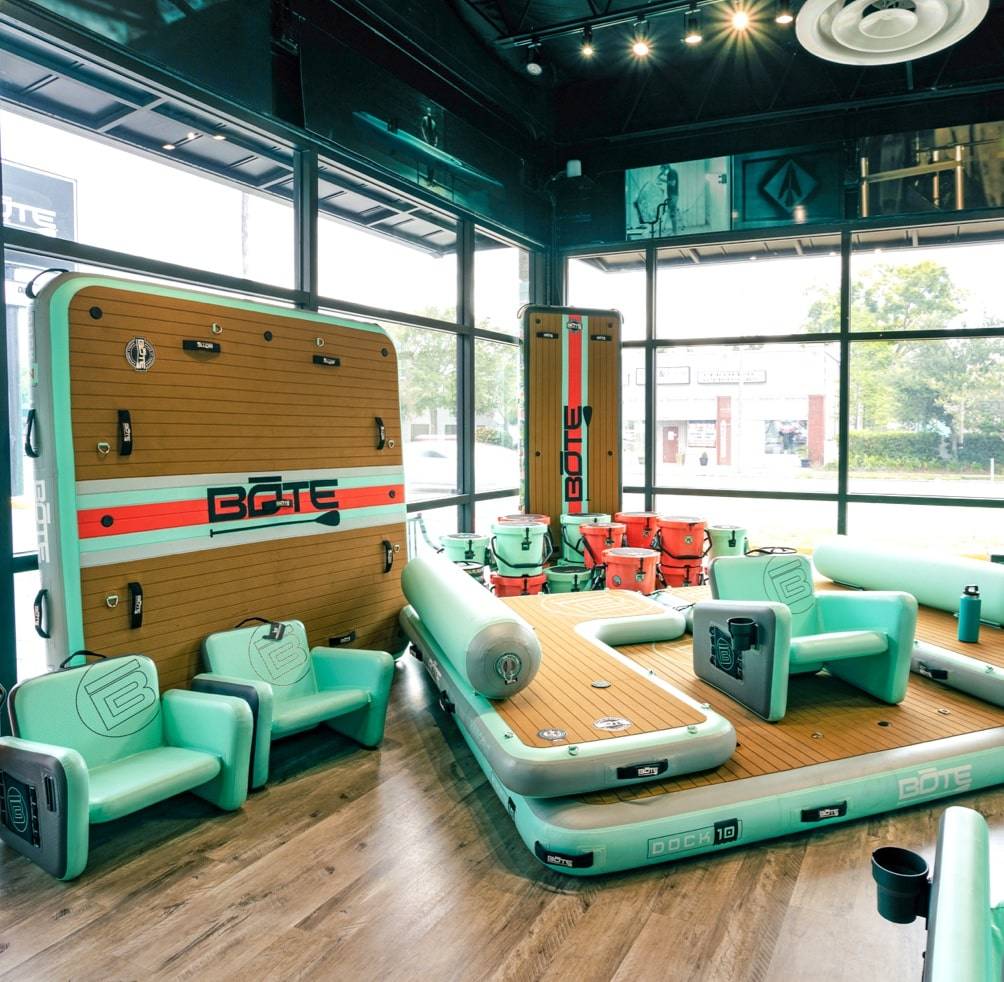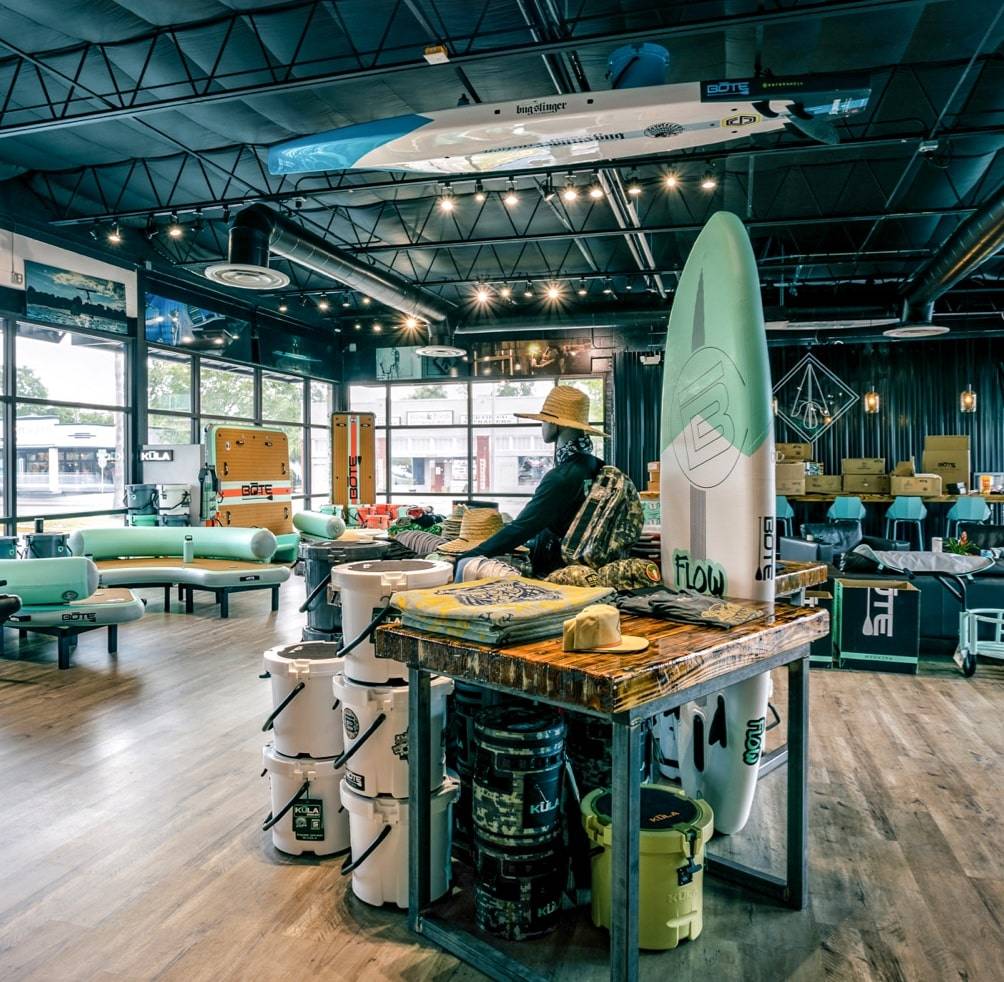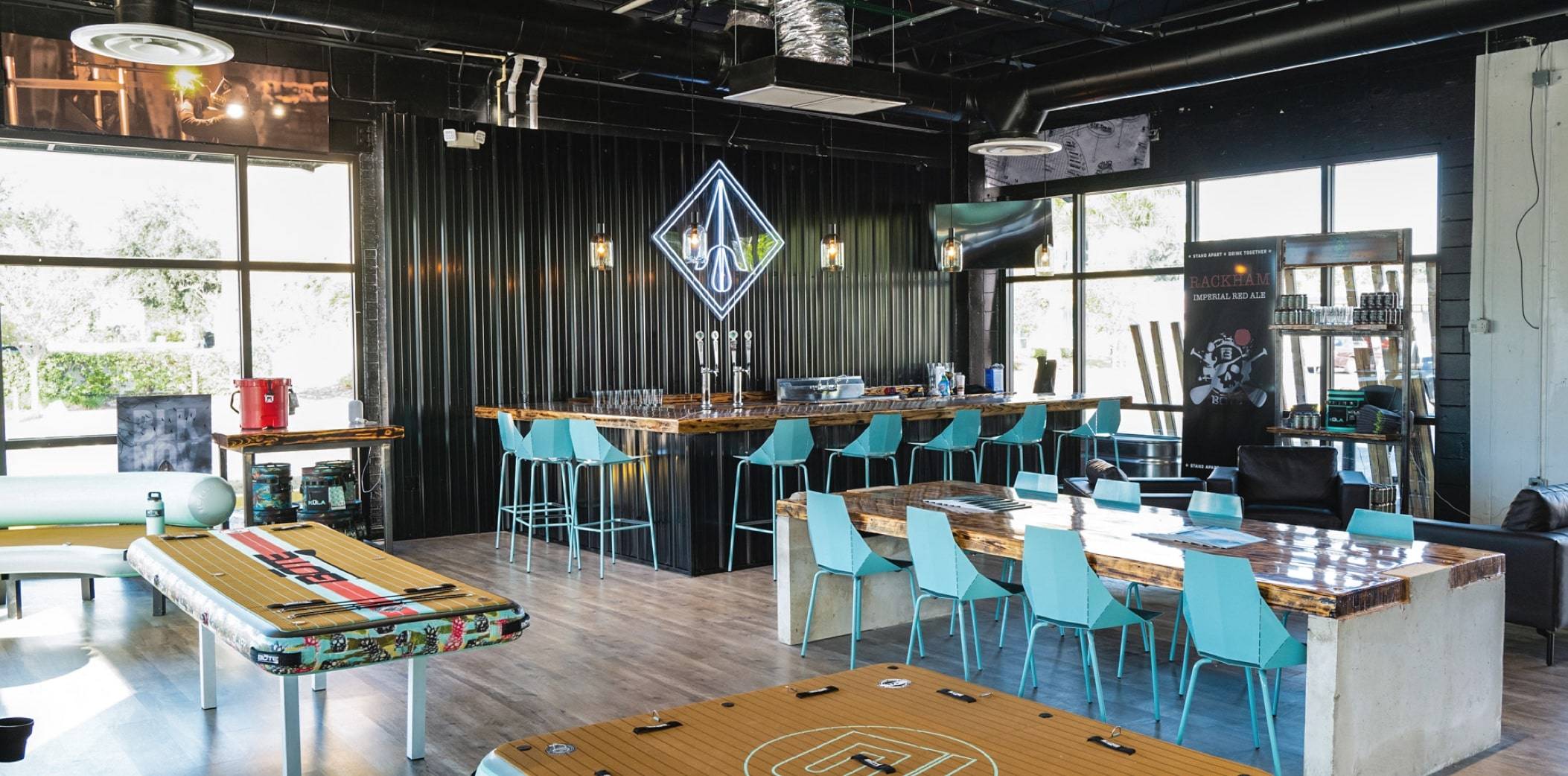 Explore Top Places to Paddle in St. Petersburg, FL
1. Weedon Island Preserve
A sprawling natural sanctuary, Weedon Island Preserve is renowned for its extensive mangrove ecosystems. The preserve is a meld of aquatic and terrestrial habitats, making it a biodiversity hotspot.
Highlights: Navigate through the intriguing mangrove tunnels and immerse yourself in the abundant wildlife. You might spot dolphins, manatees, and a diverse range of birds. For a broader perspective, the expansive Tampa Bay nearby promises awe-inspiring views.

Ideal For: Nature enthusiasts and those wanting a blend of serenity and mild exploration. Great for both SUP and kayaking, especially for those into eco-tourism.
Nestled on five interconnected islands, Fort De Soto Park boasts over a thousand acres of paradise. With white sandy beaches and calm waters, it's a perfect escape from urban hustle.
Highlights: Paddle through serene waters amidst beautiful surroundings. Post-paddle, the beaches and picnic spots beckon for relaxation.

Ideal For: Beginners and those wanting a laid-back paddling experience. Suitable waters for both paddleboarding and kayaking.
This vast saltwater estuary intertwines with the Gulf of Mexico, offering both expansive open waters and more sheltered areas around its many islands.
Highlights: Delve into the thrill of open water paddling with iconic views of the city skyline, stately cruise ships, and playful marine inhabitants.

Ideal For: Seasoned paddlers seeking challenges. Given potential boat traffic and vast waters, it's best ventured by experienced kayakers.
Located right next to downtown St. Pete, North Shore Park offers a tranquil waterfront setting, juxtaposing urban structures with nature's beauty.
Highlights: Relatively calm waters combined with splendid city vistas make it a unique paddling spot. Afterward, you're steps away from the city's vibrant food and drink scene.

Ideal For: Urban paddlers and those after a quick, accessible paddle. Great for both kayaking and SUP.
An undisturbed barrier island, Shell Key Preserve is a tapestry of marine habitats. Accessible only by watercraft, it's a secluded treasure with pristine shores and clear waters.
Highlights: Navigate to this isolated haven and indulge in the purity of its waters. It's like having your own slice of paradise, but the journey requires preparation.

Ideal For: Adventurous paddlers ready for a more extended escapade. Given the trek and open waters, it's more tailored for kayakers with a penchant for exploration.