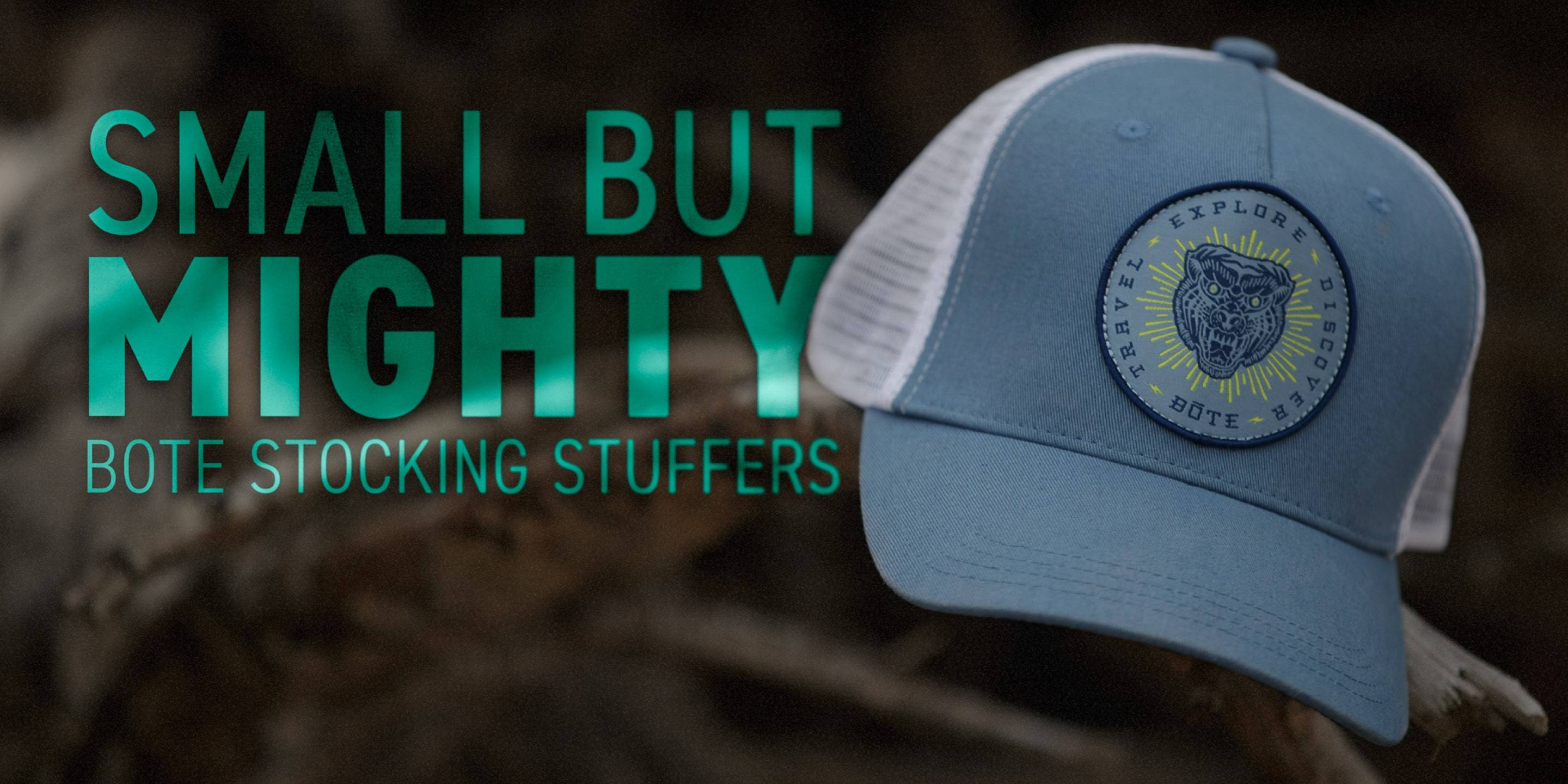 Small But Mighty: BOTE Stocking Stuffers
Now that we've had our fill of turkey and stuffing, it's time to rejoice in the real reason for the holiday season - gifts! Finding the perfect gift for your stubborn dad, who has everything, or picky best friend can be tough, which is why this last-minute BOTE gift guide is the best place to start. With everything from MAGNEPOD™ Drinkware to gift cards, there's something to put a smile on everyone's face, even the Grinch.
The last thing anyone wants to do is carry around a heavy (because it's filled with ice and BOTE Beer) KULA cooler or stand up paddle board. The KULA Travelink™ Carry Sling makes it easier than ever to carry your loaded KULA, though. Clip the Travelink Carry Sling to your Breeze Aero and get to doing what you love quicker and more comfortably. Keep the experience handsfree with the Travelink Hitchhiker. It's great for storing your wallet, keys, phone, and anything else you may need to bring along.
MAGNEPOD™ and KULA Accessories
A cold beverage is one way to get through spending time with your family this holiday season. There are plenty of options when it comes to what you should buy for the beer bros and cocktail connoisseurs in your life. The MAGNEPOD™ line keeps a drink frosty and with the magnetic bottom, you don't have to worry about losing any precious liquid if the water gets rocky. MAGNETumblers come in 20 oz and 32 oz sizes with lids, and a 36 oz bottle comes with a twist cap. Don't forget to check out the MAGNEKoozie for any of your 12 oz cans. For the solid board owners, grab the MAGNEPOD™ / Stashpod Lid to take advantage of the full line by just replacing your current Stashpod Lid.
Want to upgrade the style of your KULA cooler? Try swapping out the bottle opener for a new color like seafoam or orange. Bottle Jaws are an easy way to spice up your current cooler to match your vibe. Last but not least, make sure your cooler is as sturdy as your MAGNEPOD™ Tumbler on a wavy day with the Cooler Tie-Down Kit.
Every board owner, solid and inflatable, can benefit from the gift guide. For inflatable owners, pick out the 6″ Aero Midtown Center Fin. It's ideal for paddle boarding in areas that are too shallow for the 10″ fin that comes with all BOTE inflatable paddle boards. Side Bite Fins will add some stability and maneuverability to help solid board riders conquer the waves like a pro.
Solid and inflatable board owners alike will cheer when they open holiday gifts from BOTE. The Coiled Leash is a safe and practical gift for anyone who is going to go out paddle boarding. It's comfortable with a paddle ankle clasp and has a key pocket for storage.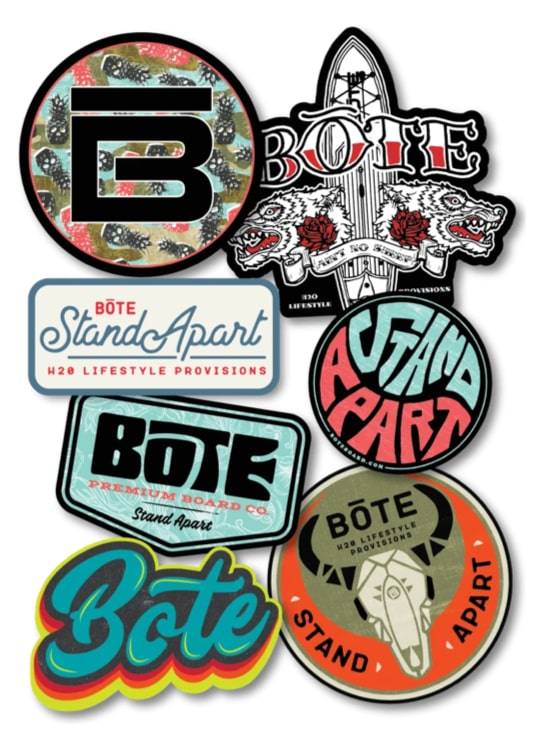 You may have already purchased your big-ticket Santa items, but there's still room in that stocking for some goodies from BOTE. Get a Retro Sticker Pack to decorate a KULA Cooler or customize anything else sticker worthy. BOTE hats, t-shirts, and towels are a much-needed upgrade to every man and woman's wardrobe this holiday season. With everything from Trucker Hats to Straw Hats to protect you from the sun and plenty of tanks, t-shirts , and towels to go around, the BOTE website is a one-stop shop for all your holiday gift giving needs. If you're really stuck on what to buy, a BOTE gift card lets them make the decision for you! Purchase an eGift Card online or stop by your local BOTE store.