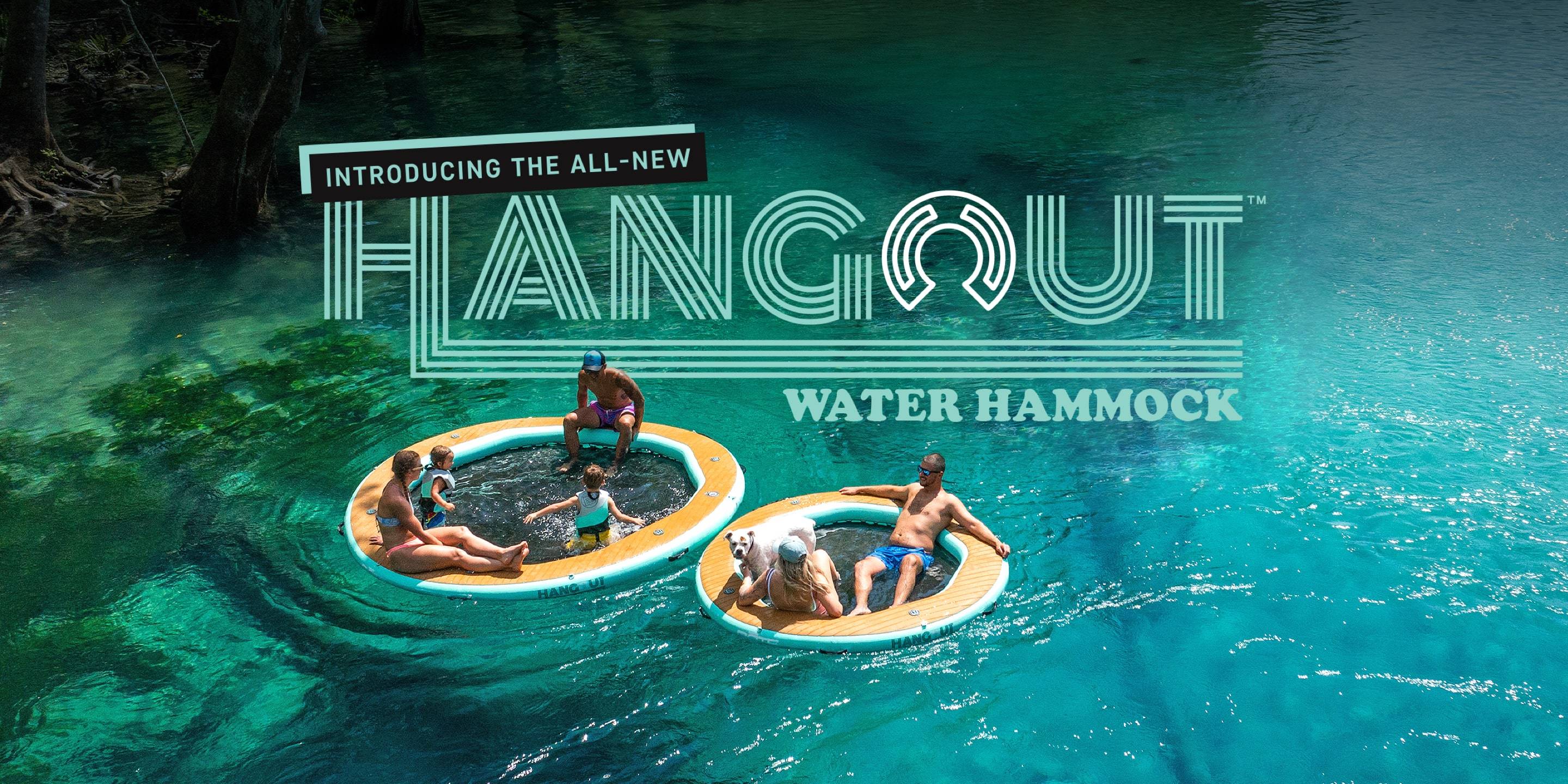 Introducing the Hangout Water Hammock: Your Ultimate Water Lounging Experience
What if I told you there's a new way to cool down in the water without sinking, bending, flipping, or deflating? Meet the Hangout Water Hammock™―a circular float with a mesh center that comes in two sizes, comfortably accommodating up to 6 adults*. It allows you to sit in the water, lounge, and cool off without any hassle.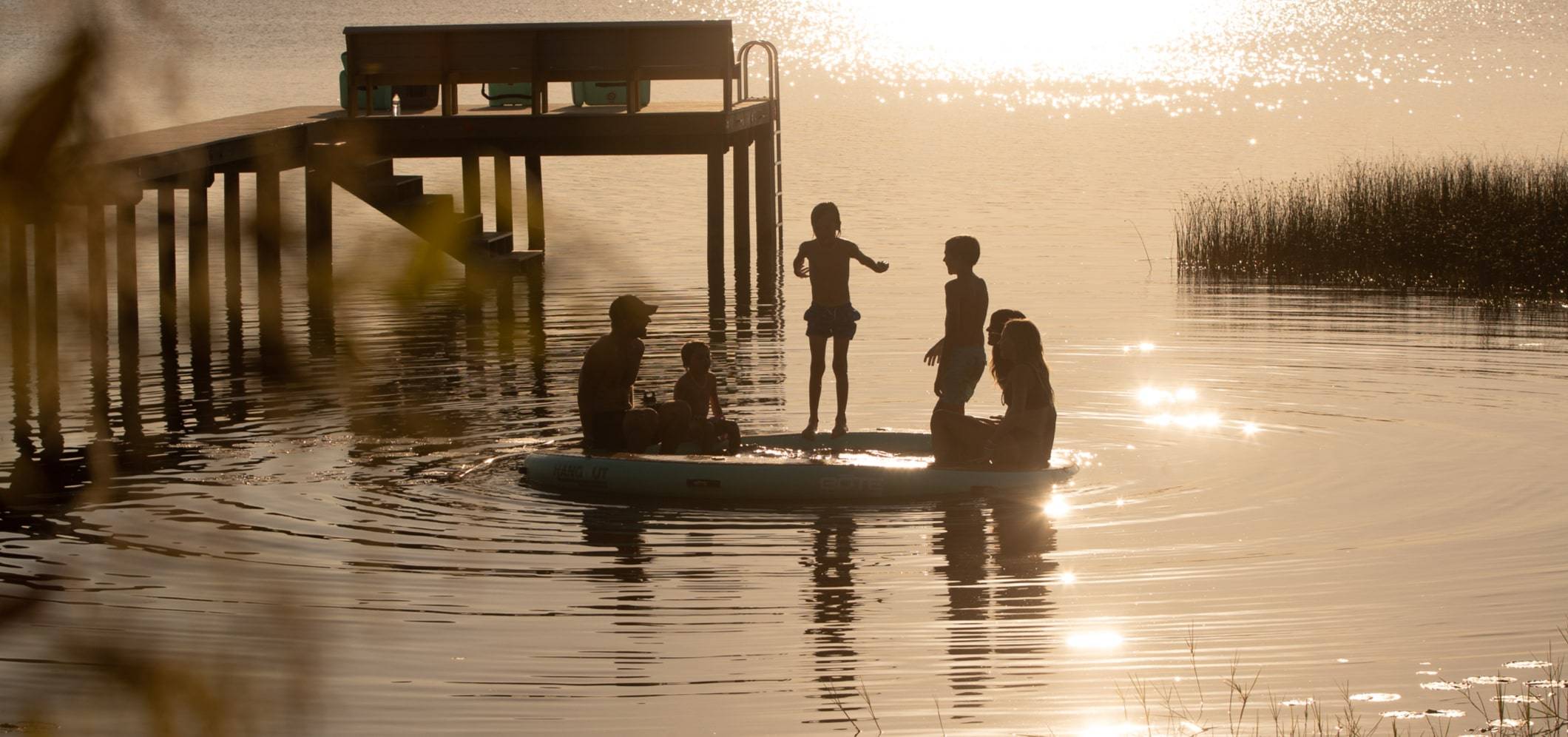 This fully inflatable float can be packed up small enough to fit into a travel bag and be put in the trunk of a car. Each float comes with a newly designed combination backpack and rolling bag to give you flexibility with how you'd like to get your gear to the water. In addition, the travel bags come complete with mesh side panels, meaning your float can still dry out even when you need to put it away. Plus, the Hangout Water Hammock is made with AeroBOTE™ technology that consists of military-grade PVC with drop-stitch construction, ensuring durability and reliability for all of your water adventures. Meaning you can sit, stand, jump, climb, or let the kids play around all day long without ever worrying about it losing its shape.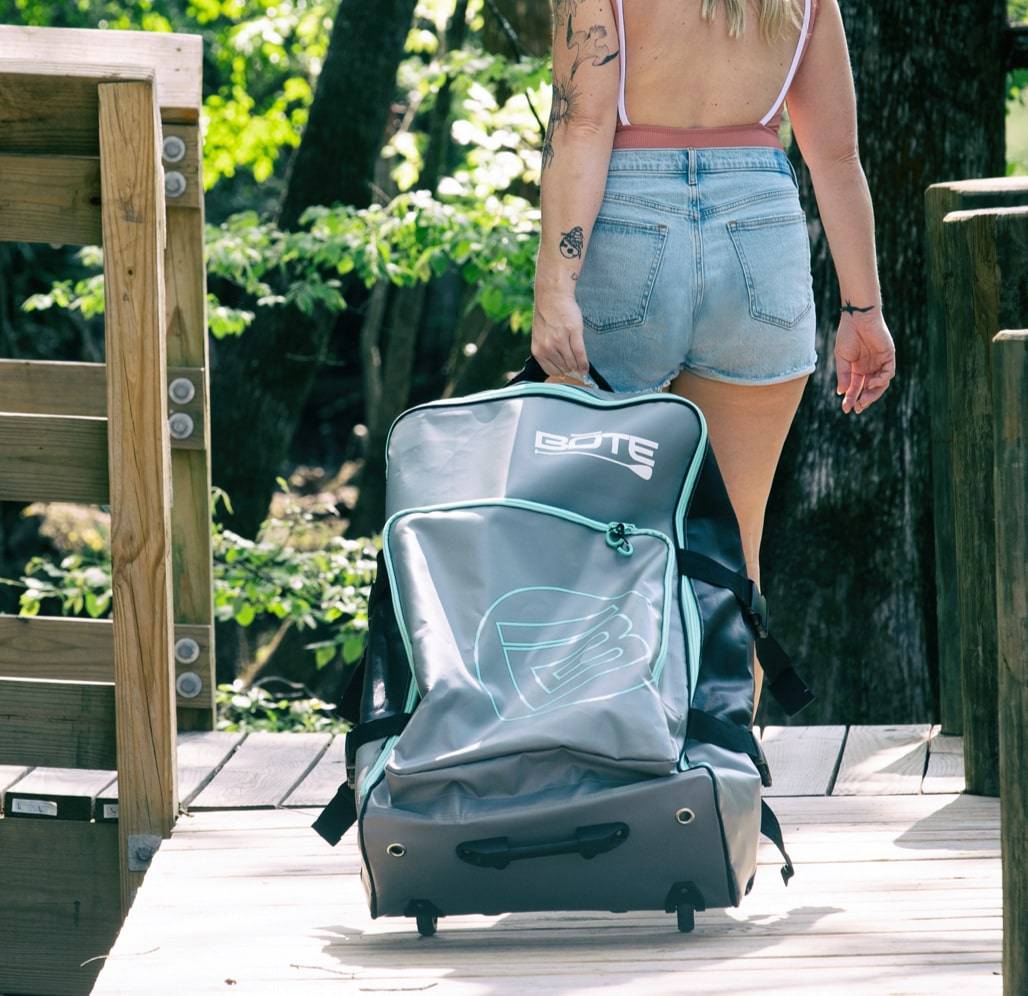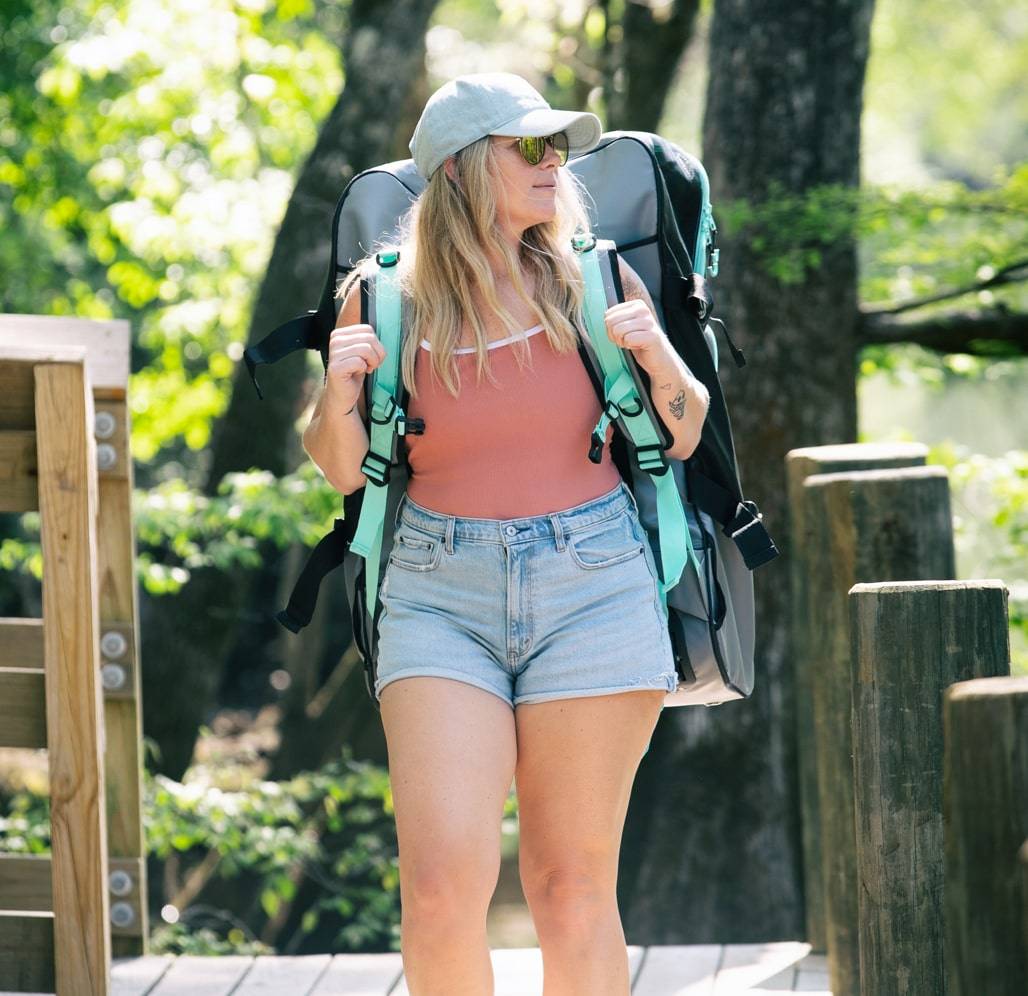 The Hangout Water Hammock wouldn't be a BOTE product if it didn't come fully equipped with our patent-pending MAGNEPOD™ magnetic accessory retention system. These attachment points securely hold MAGNEPOD accessories, creating a holding system unlike any other. The 2-inch neo-magnet mounted at the bottom of each accessory keeps compatible products securely in place while you enjoy your time on the water. So, whether you're the constantly clumsy type who's always spilling your drink or the adventurous type who wants to dive from your float without worrying about the aftershock knocking your drink over, the Hangout Water Hammock with its MAGNEPOD compatibility is right for you.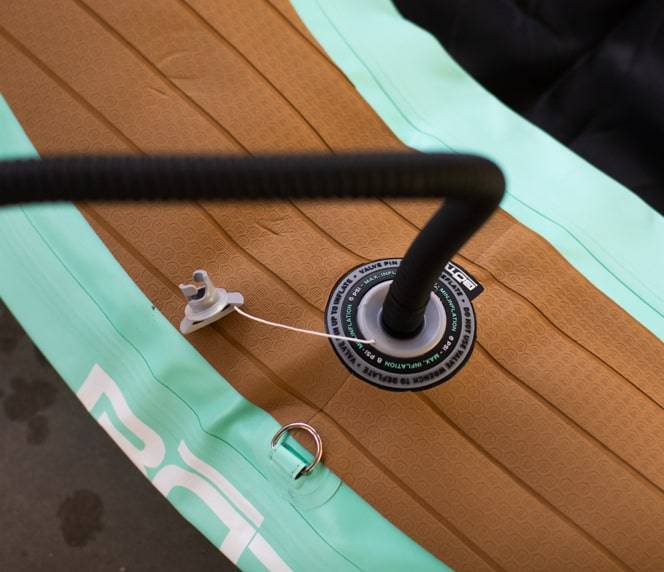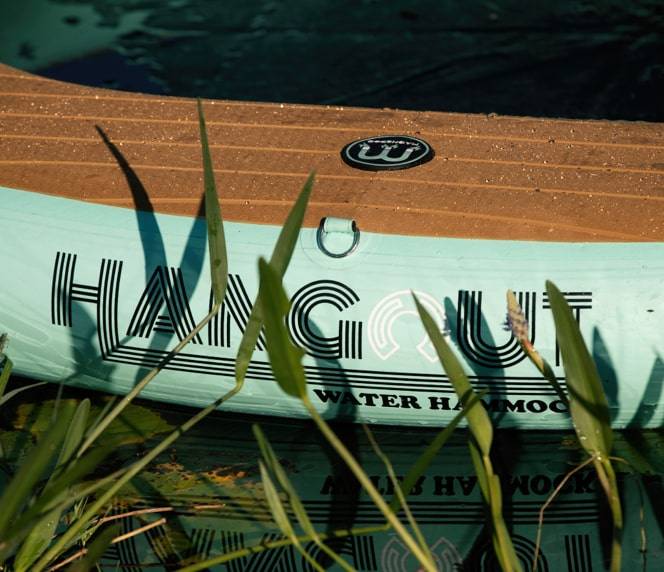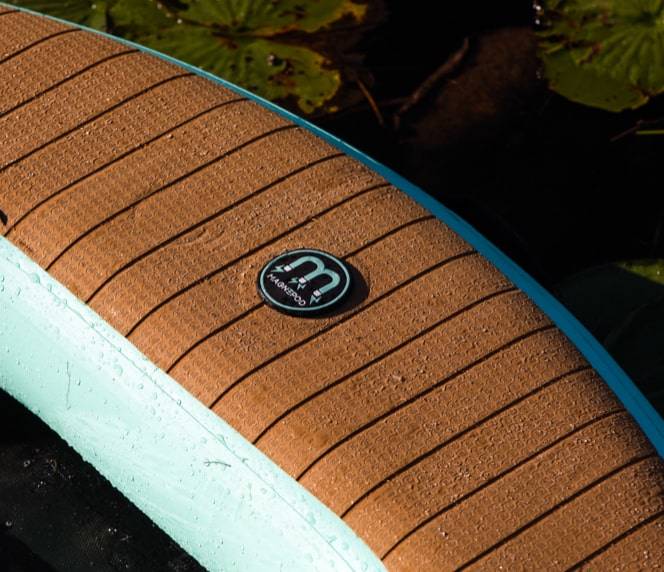 In addition, the Water Hammock also has a cushioned EVA foam deck pad and soft grab handles all around the outer edge for comfort and traction, making it easy to climb aboard the float or sit and lounge in comfort.
The Hangout Water Hammock also features DockLink connection points, allowing you to attach it to other floats in the Hangout Suite, like the Hangout Bar. The Hangout Bar is one of the smallest yet coolest pieces in the Hangout Suite, built to perfectly hold a KULA® 5 Cooler in the middle and features 4 MAGNEPOD attachment points to keep your drinks from falling over, meaning you can have your refills handy and in arm's length. Don't want to attach the Hangout Bar to the side? Then toss it in the middle as a floating table amongst friends.
Aside from its impressive list of features, the Hangout Water Hammock is also incredibly versatile and can be used in different ways. It is a perfect float to bring with you when you go out on the boat with friends and family, allowing you to toss it in the water wherever you drop anchor. Don't have a boat? No worries, tie it off at a dock, walk it out at the beach, or shove it off at the nearest watering hole and you have an instant in-water lounging experience that will have strangers flocking to check it out.
The Water Hammock is a game-changer float for your water lounging experience. Its unique features like the MAGNEPOD magnetic attachment points and DockLink connection points make it an essential accessory for any water lover. It's a durable and reliable product that you'll enjoy for many summers to come. So don't hesitate to say goodbye to that old flimsy pool float and elevate your water lounging to the next level with the Water Hammock.
*Recommended: Three (3) adults for Hangout Water Hammock 7, and six (6) adults for Hangout Water Hammock 10.