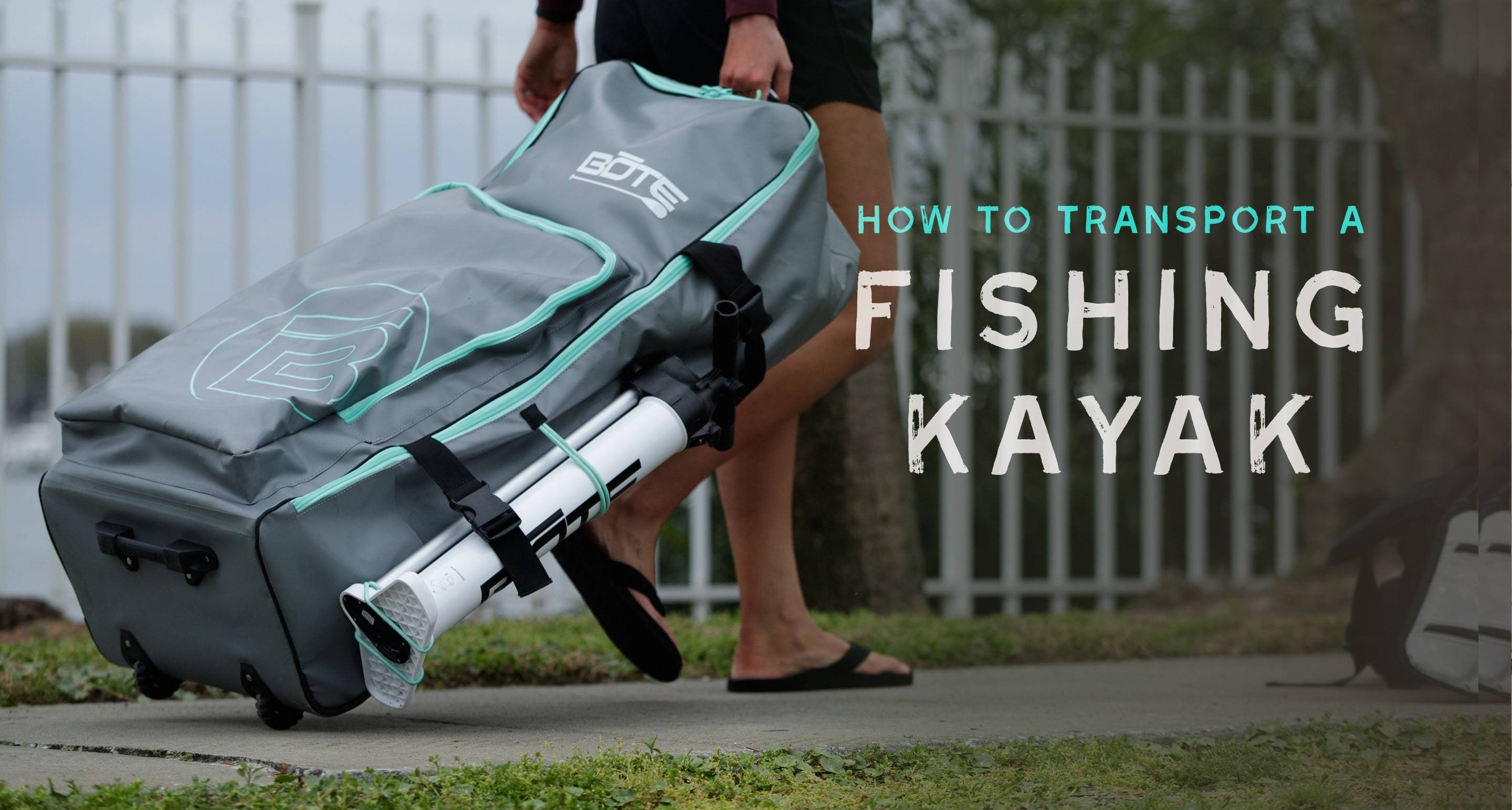 How to Transport a Fishing Kayak, BOTE Style
There are a few ways to go about transporting a traditional, rotomolded kayak to your fishing destination, namely: roof rack, truck bed, or trailer. But to be completely transparent, we don't use rotomolded kayaks around here, so why even go there. Not to mention, 'how to transport a (traditional/rotomolded) kayak' is well documented across the internet, so we'll spare you a paraphrased version of someone else's article.
We're going to cut straight to the chase: it's a hell of a lot easier to transport an inflatable kayak than a traditional kayak. For the purpose of comparing apples to apples (although it's more like apples to oranges when you get into the details), we're going to focus on the LONO Aero vs rotomolded kayak as size and capacity are similar.
LONO vs Traditional Kayaks
| | | |
| --- | --- | --- |
| SPECS | LONO Inflatable Kayak | Rotomolded Kayaks |
| | | |
| | | |
| | | |
Imagine carrying around 80+ lbs of solid, hard plastic kayak to and from the water's edge along with all your other gear. The LONO Aero Inflatable Kayak--and our entire fleet of inflatable kayaks, for that matter--come with a *rolling* travel bag that they pack down into. Need we say more?
Transporting a traditional, rotomolded fishing kayak requires a few extra steps that can be easily simplified and optimized for travel by swapping your traditional kayak for an inflatable fishing kayak. Here's why.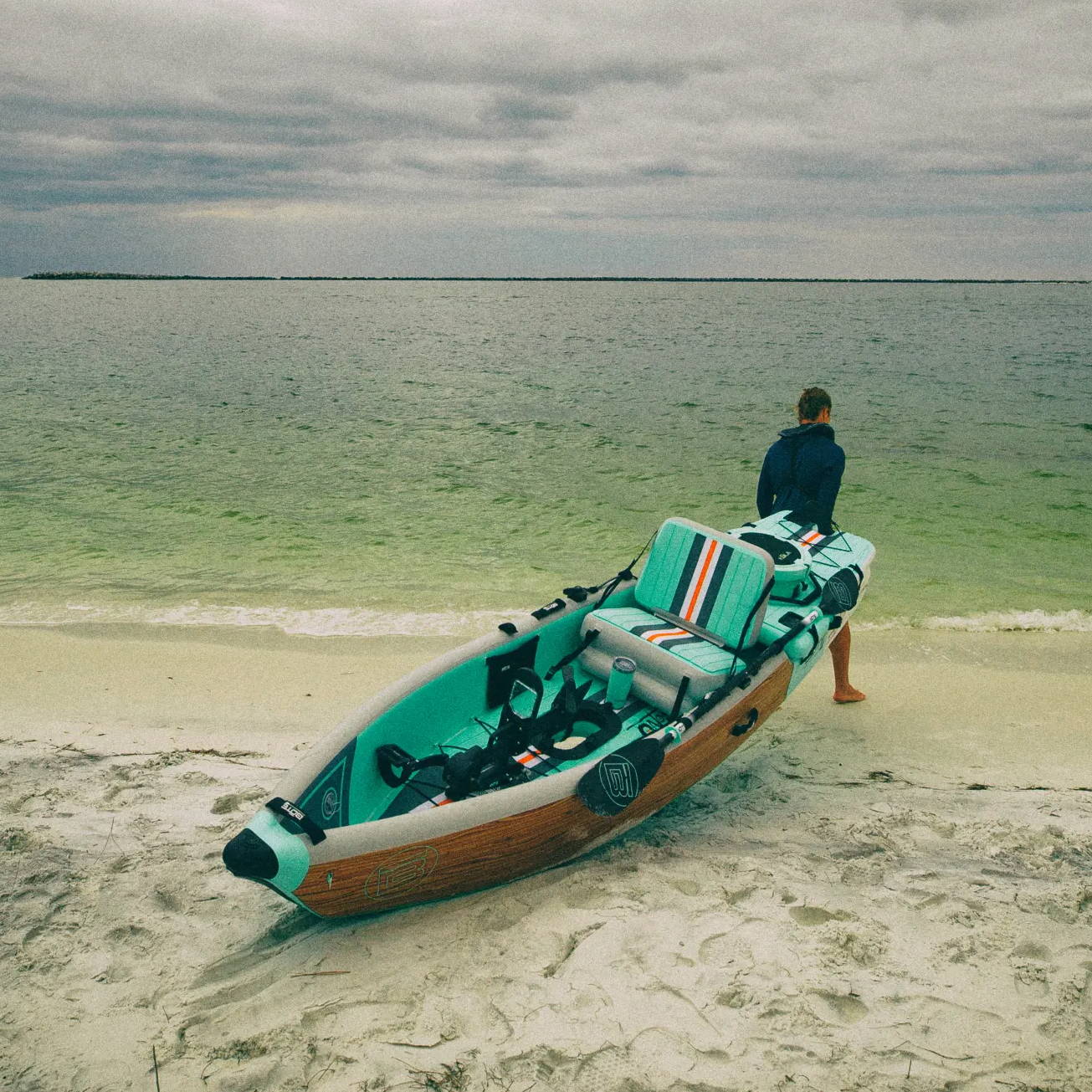 The lono Aero inflatable fishing kayak
At BOTE, we're all about versatility, durability, performance, and portability. If our design pillars speak to you, don't sleep on the option of an inflatable fishing kayak.
We won't dive into the insane features of the LONO Aero Inflatable Kayak here, but know it's not called the 'Ultimate Fishing Inflatable' for nothing. Don't believe us? We've put together a suite of resources to get you up to speed.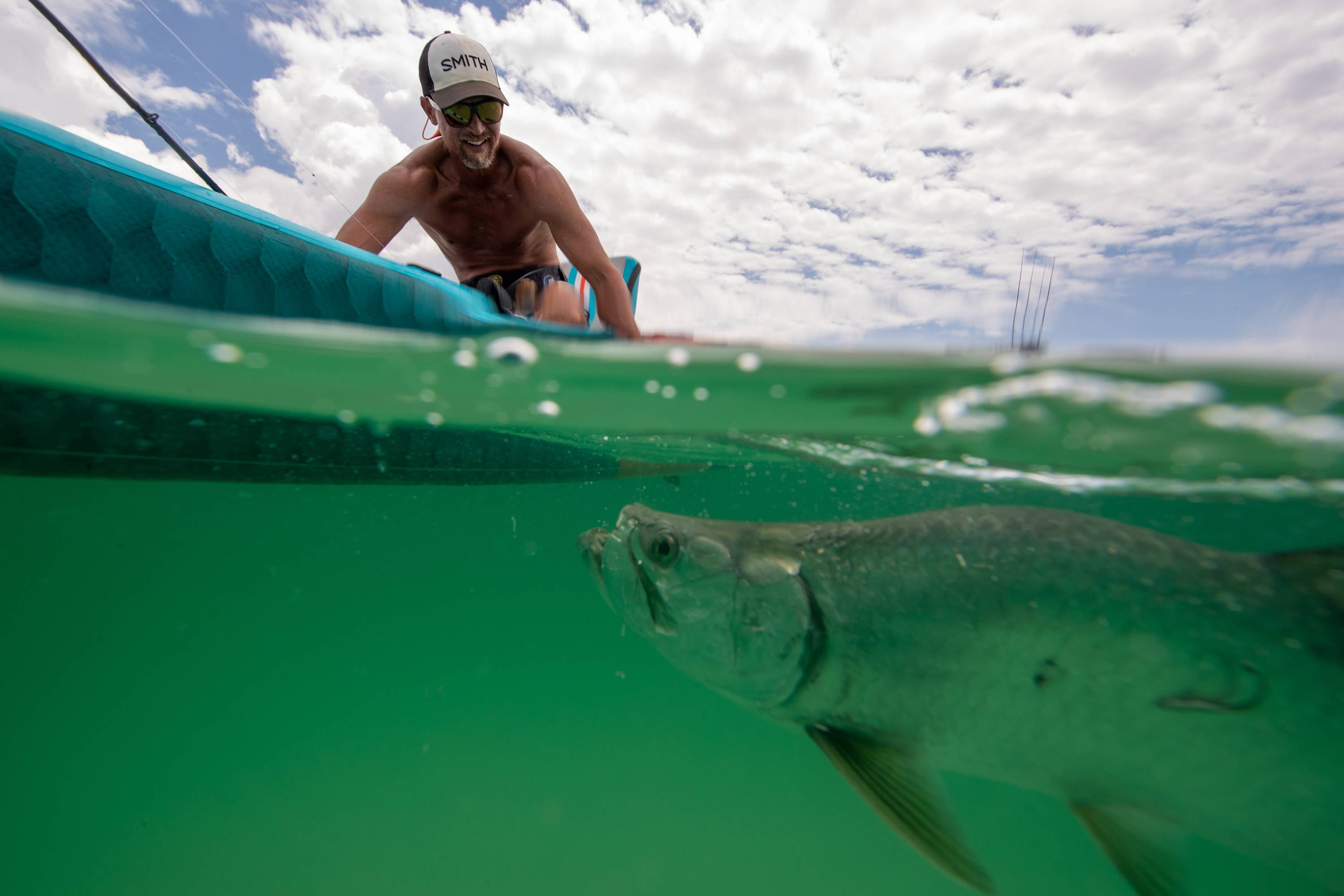 READ
PRODUCT: LONO Aero Inflatable Kayak
HOW TO: Fold the LONO Inflatable, Step by Step Guide
Journal: Fishing from a LONO
Journal: Fishing Kayak Guide for Beginners
WATCH
VIDEO: How to Fold the LONO Aero Inflatable Kayak
VIDEO: The LONO Bug Slinger™ Edition Walk Through
LISTEN
PODCAST: Beneath the Surface, LONO Tarpon
Now back to the topic of transportation.
How to transport an inflatable Fishing Kayak
Built with kayak fishing and ease of transportation in mind, the LONO was designed for every adventure--whether you're heading across town or around the world, the LONO is the perfect fishing kayak for your lifestyle.
At 12'6", the LONO is comparable in size to traditional fishing kayaks and is exceptionally durable thanks to AeroBOTE construction. And when it comes to portability, the LONO Aero Inflatable Kayak transforms from folded up within the provided travel bag into a fully functional kayak in minutes. Check it on a flight around the world, throw it in the trunk of your car, strap it onto the back of a four-wheeler or golf cart. The beauty of the LONO is that it's ready to go wherever you go.
Once you arrive at your destination, simply inflate the inflatable fishing kayak with the provided hand pump and load it up with your go-to fishing gear or compatible systems, like the APEX Pedal Drive, Rocket Rac, and KULA 5.
---
"This is my first kayak. I ordered the inflatable kayak because I didn't want to get a rack for the car and I thought it would be more portable. While it did take me a while to figure it all out at first I am able to put it together faster now. Everyone asks about it every time I use it. It's a great workout too!"
- Heather B., Verified Buyer
---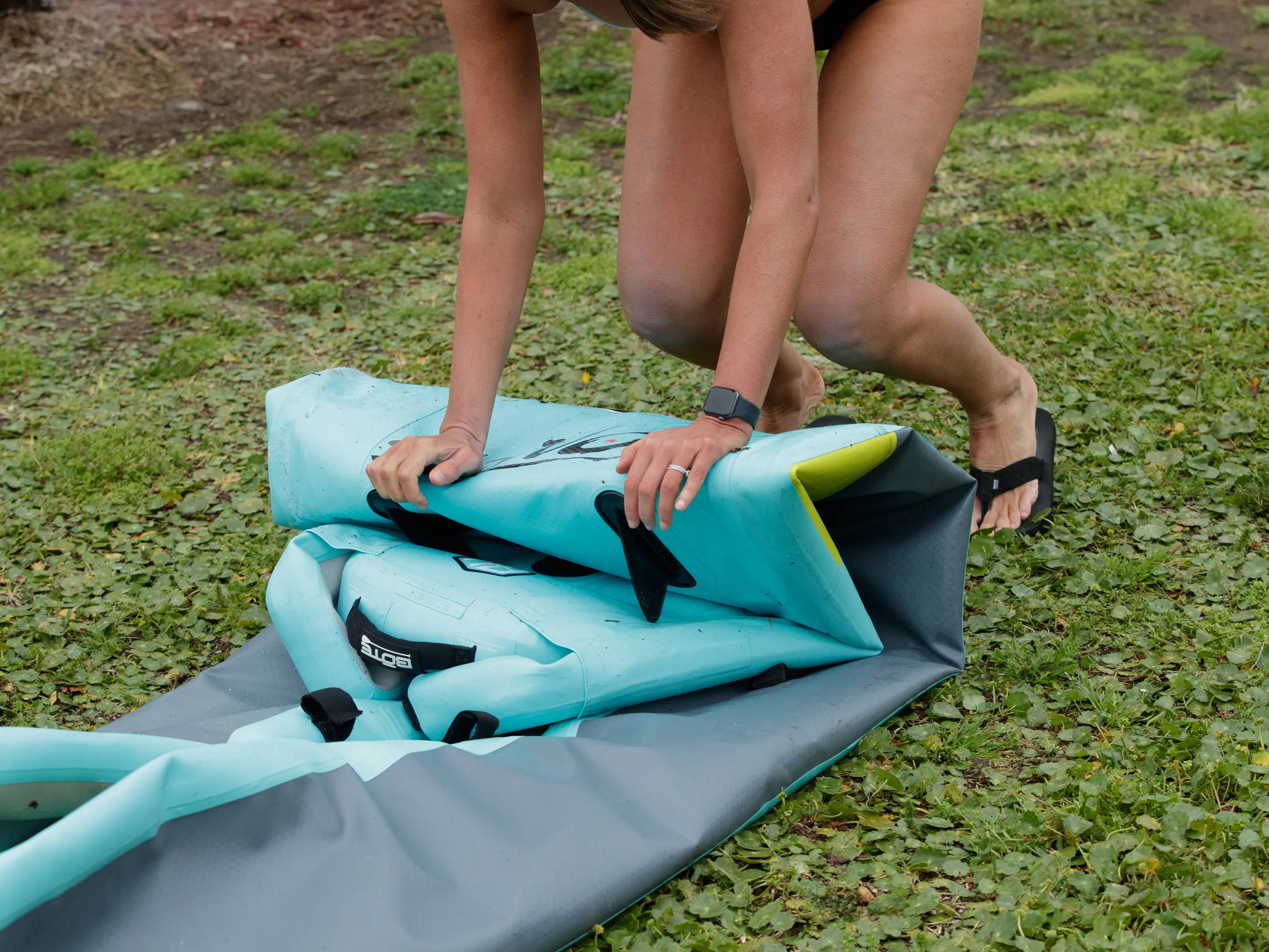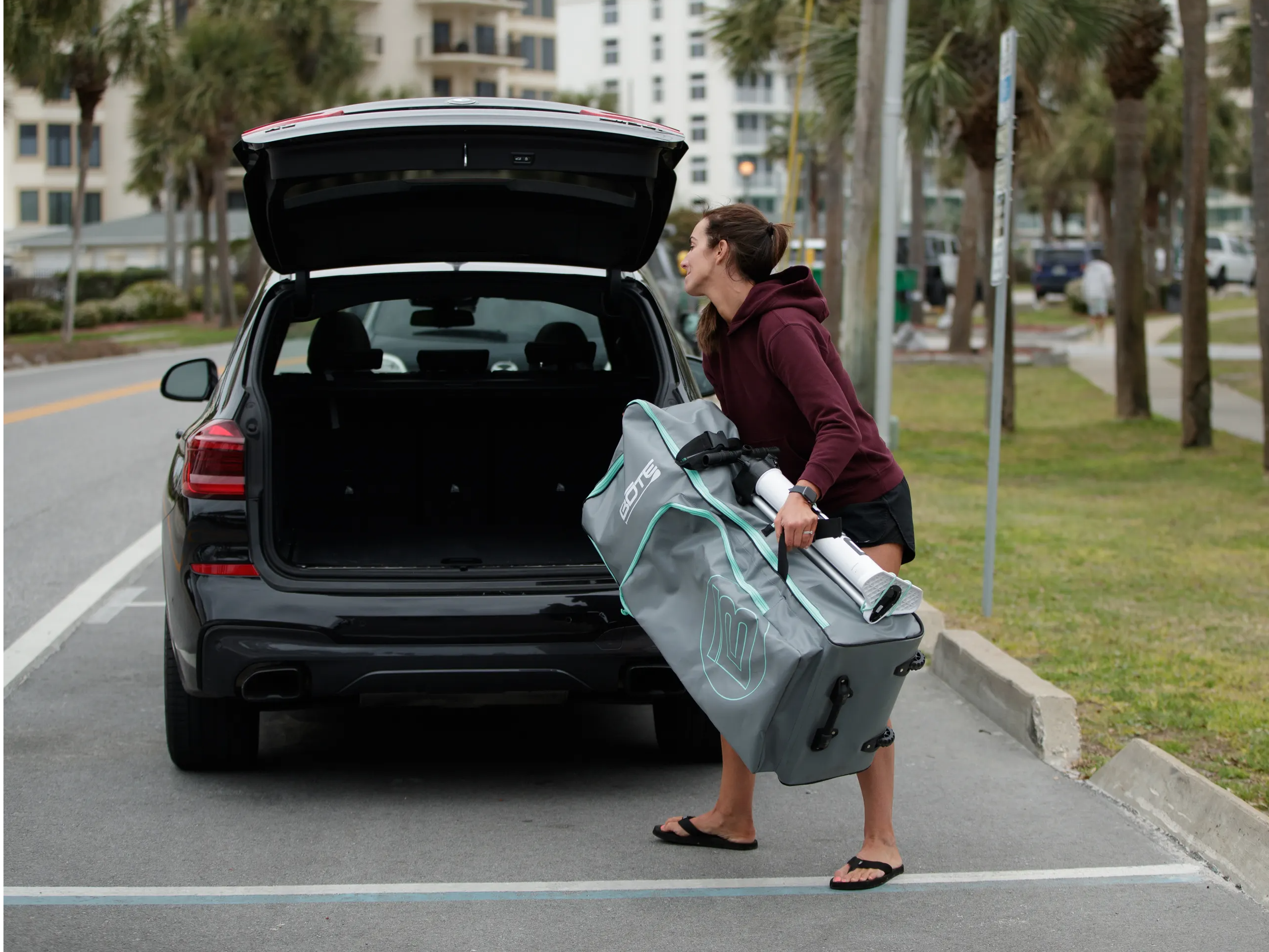 ---
"Love this kayak. I took it to Austin to get in the lake and it was great. It tracks much faster than my ascend on the water and is really easy to stand up on. I really like the fact that I can pack it back into a bag because it makes it much easier to haul around. 10/10 really glad I bought this kayak…"




- Jacob S., Verified Buyer
---
Need we say more?
If you're wondering how to transport a fishing kayak, do yourself a favor and opt for inflatable.