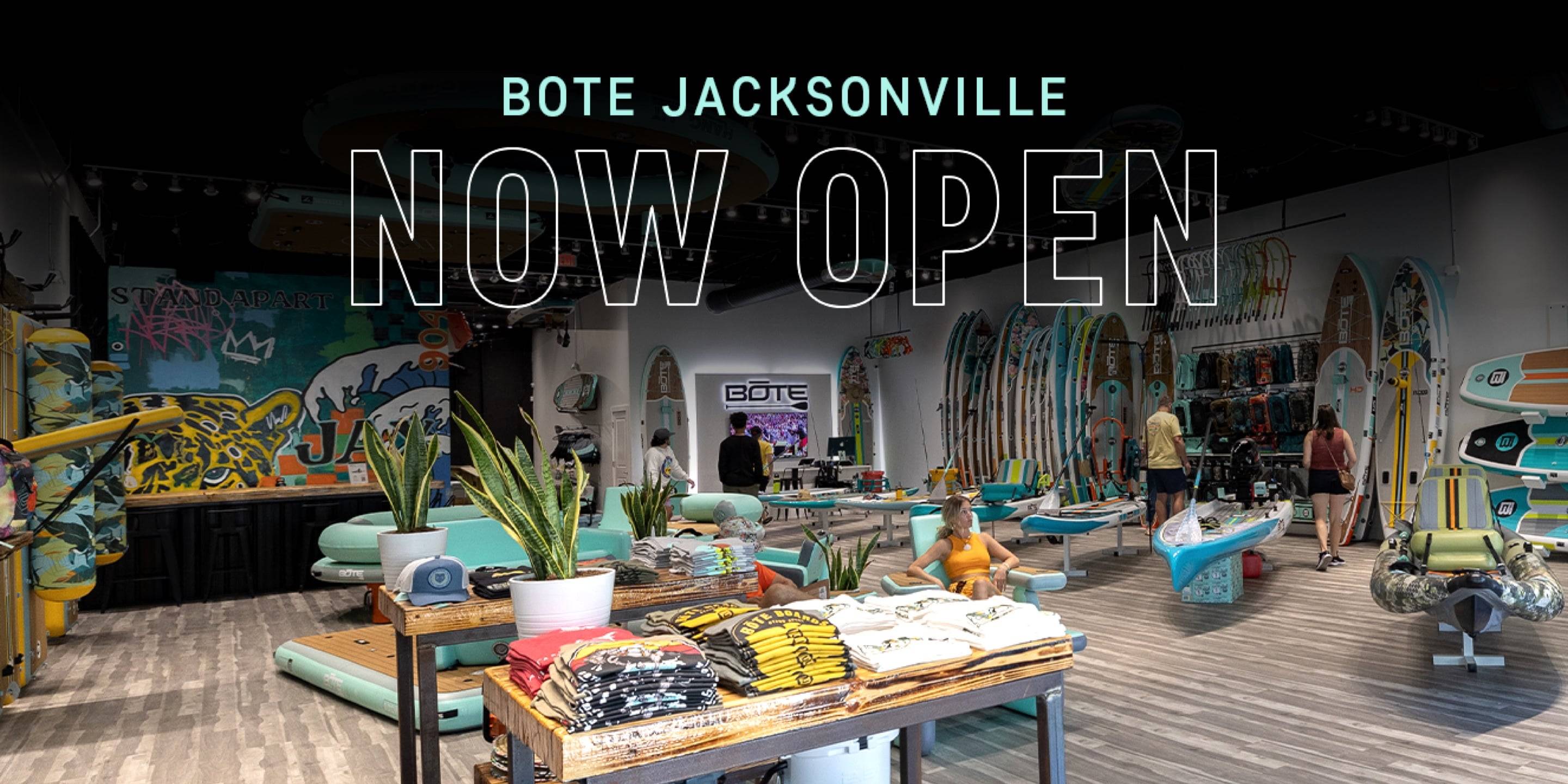 BOTE Charts New Water with Jacksonville Retail Opening
Florida Watersports Pioneer Continues to Expand Immersive, Community-Driven Retail Hubs.
Florida's own BOTE, a longstanding leader of innovation in the paddle board, kayak, and water lifestyle space, today announces its newest retail destination in the picturesque paddling haven of Jacksonville, Florida. Nestled next to the Atlantic Ocean, the new location is designed to create an immersive experience where locals and visitors alike can't help but get excited about getting out on the water. BOTE's sixth retail location in Florida, the new Jacksonville store carries the torch of the brand's commitment to Stand Apart, offering a welcoming, community-driven hub where paddling enthusiasts of all interests and skill levels can come to connect, learn, join events and enjoy cold BOTE beers on tap.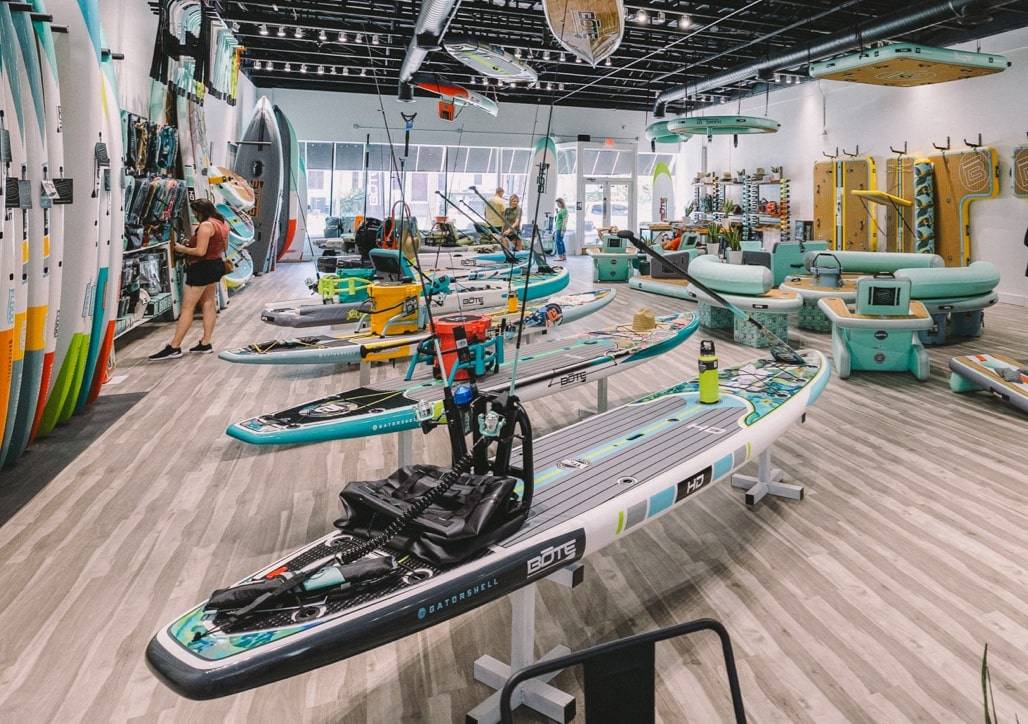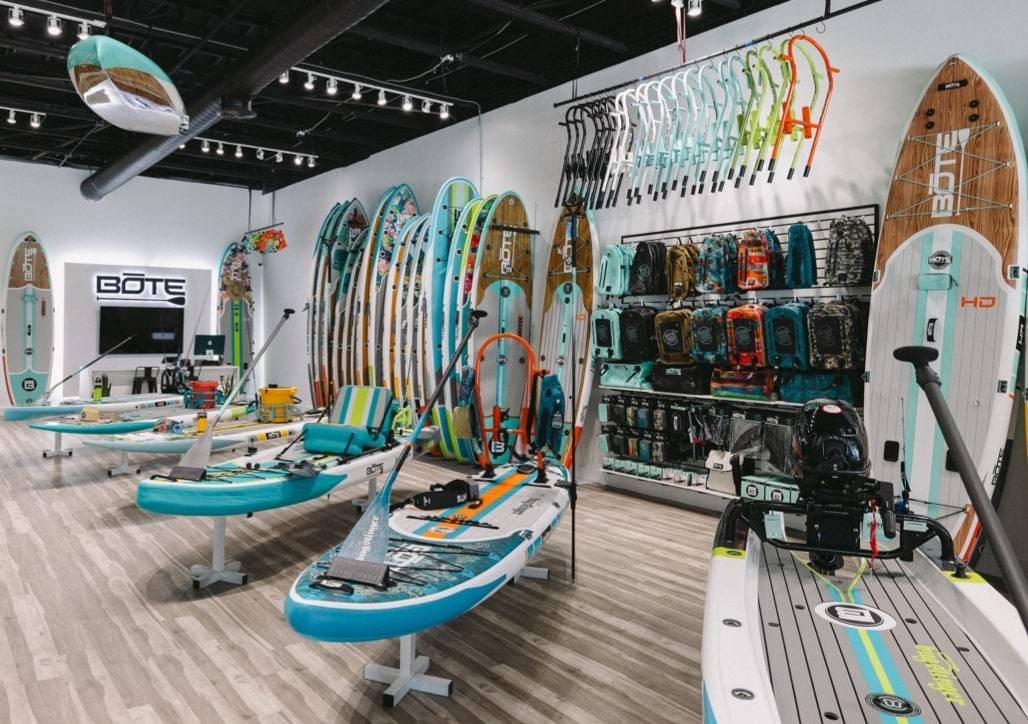 Spanning 3,800 square feet, the impressive retail space showcases the complete lineup of BOTE paddle boards, kayaks, floats, accessories and more. From beginners in search of the perfect paddle board or kayak to explore the St. Johns River to a seasoned fishing enthusiast wanting the ultimate platform and to the boat or pool owner wanting a customized party flotilla, BOTE's retail locations provide extensive options and solutions to cater to every individual's water adventures.
"We are beyond excited to unveil our newest flagship store in the picturesque paddling haven of Jacksonville," expressed Zack Eckert, Vice President of Sales at BOTE. "This new location serves as a valuable resource for everything paddleboarding, kayaking, and the water lifestyle. Our dedicated team is here to be your personal guides, ensuring you find the perfect gear to ignite new passions and take your existing ones to new heights."
BOTE Jacksonville is located at 2655 Park Street. Other BOTE FL flagship locations include Destin, Fort Lauderdale, Fort Walton Beach, Grayton Beach, and St. Petersburg, Florida. In Summer 2023, BOTE also opened its doors in Austin, Texas, the brand's first retail location outside of its home state.