Business Hours
Open Mon - Sat 10am - 6pm
Open Sun 9am - 3pm

Unearth Jacksonville's rich coastal culture with gear from our top-tier watersports store. Whether you fancy cruising along the coastline on a sleek micro skiff, indulging in peaceful moments with our range of kayaks and paddle boards, or personalizing your floating experience with our modular, configurable, and customizable floats, we've got you covered. Complement your escapades with our assortment of coolers and varied accessories, making every Jacksonville adventure a memorable splash.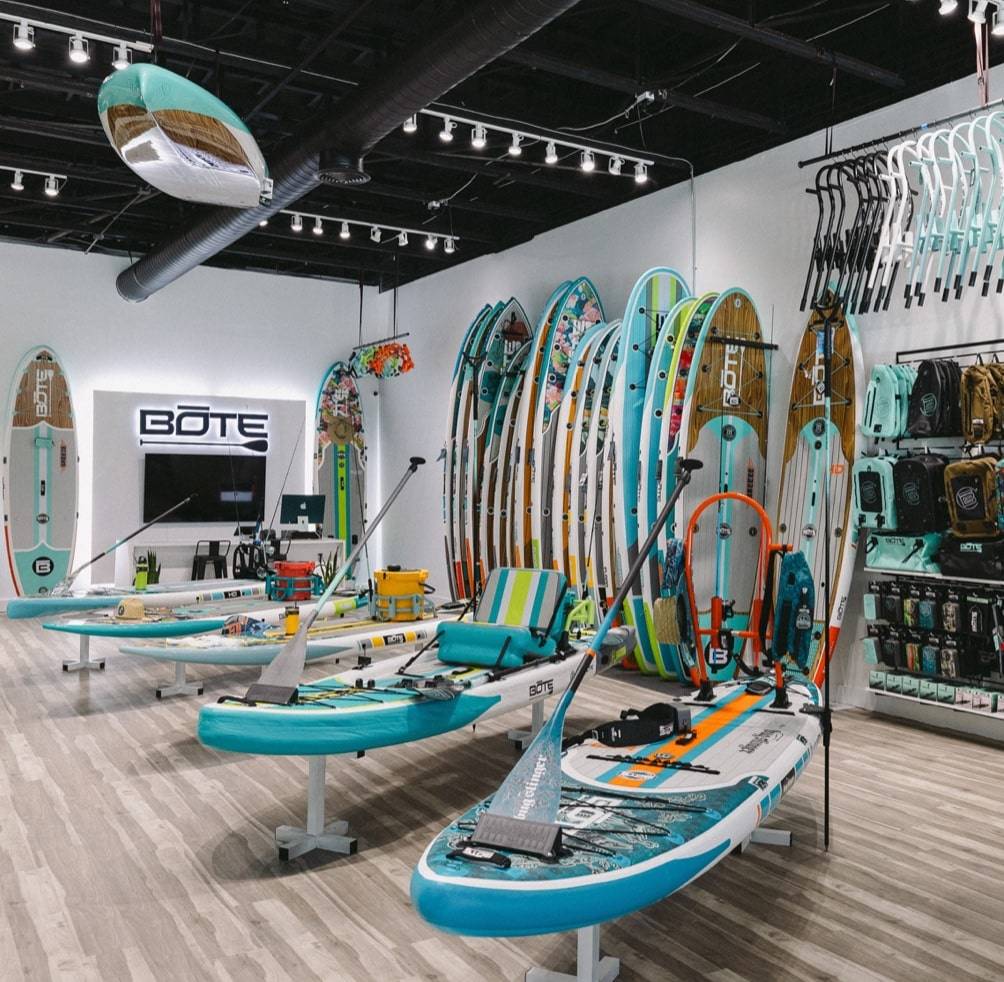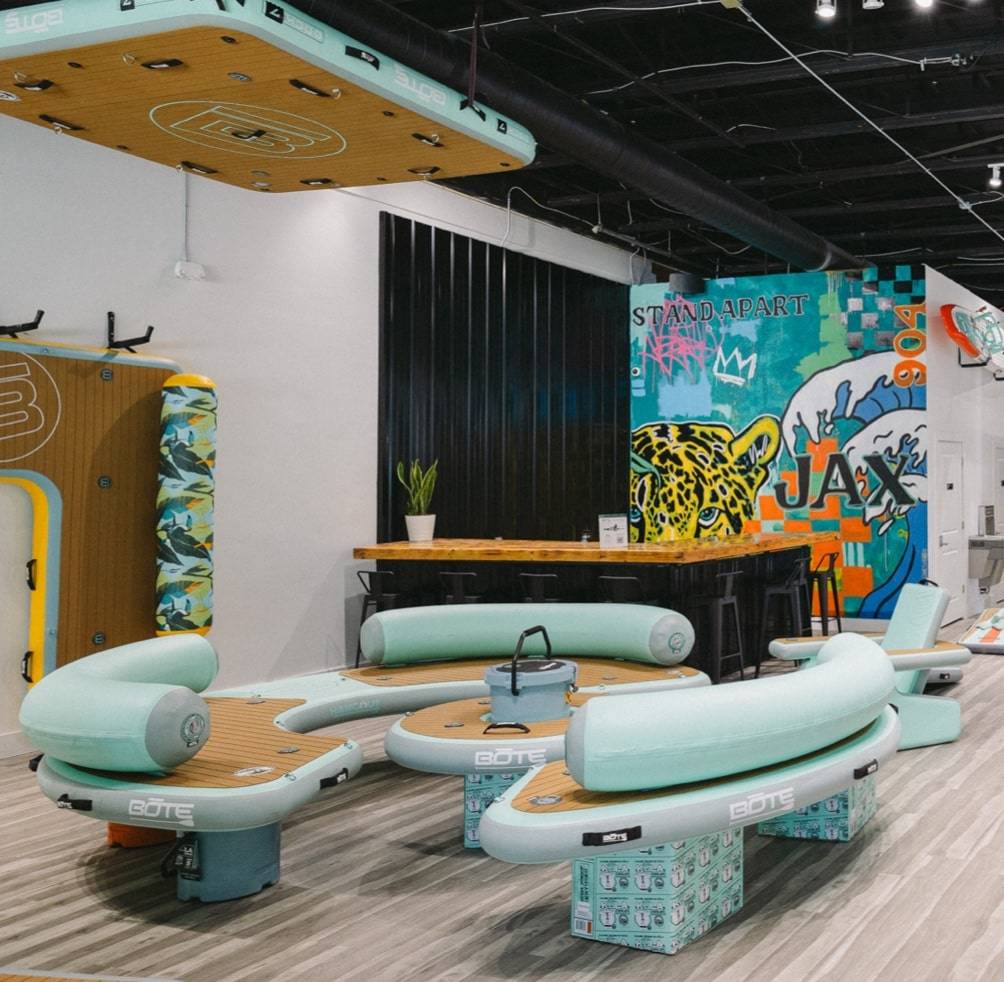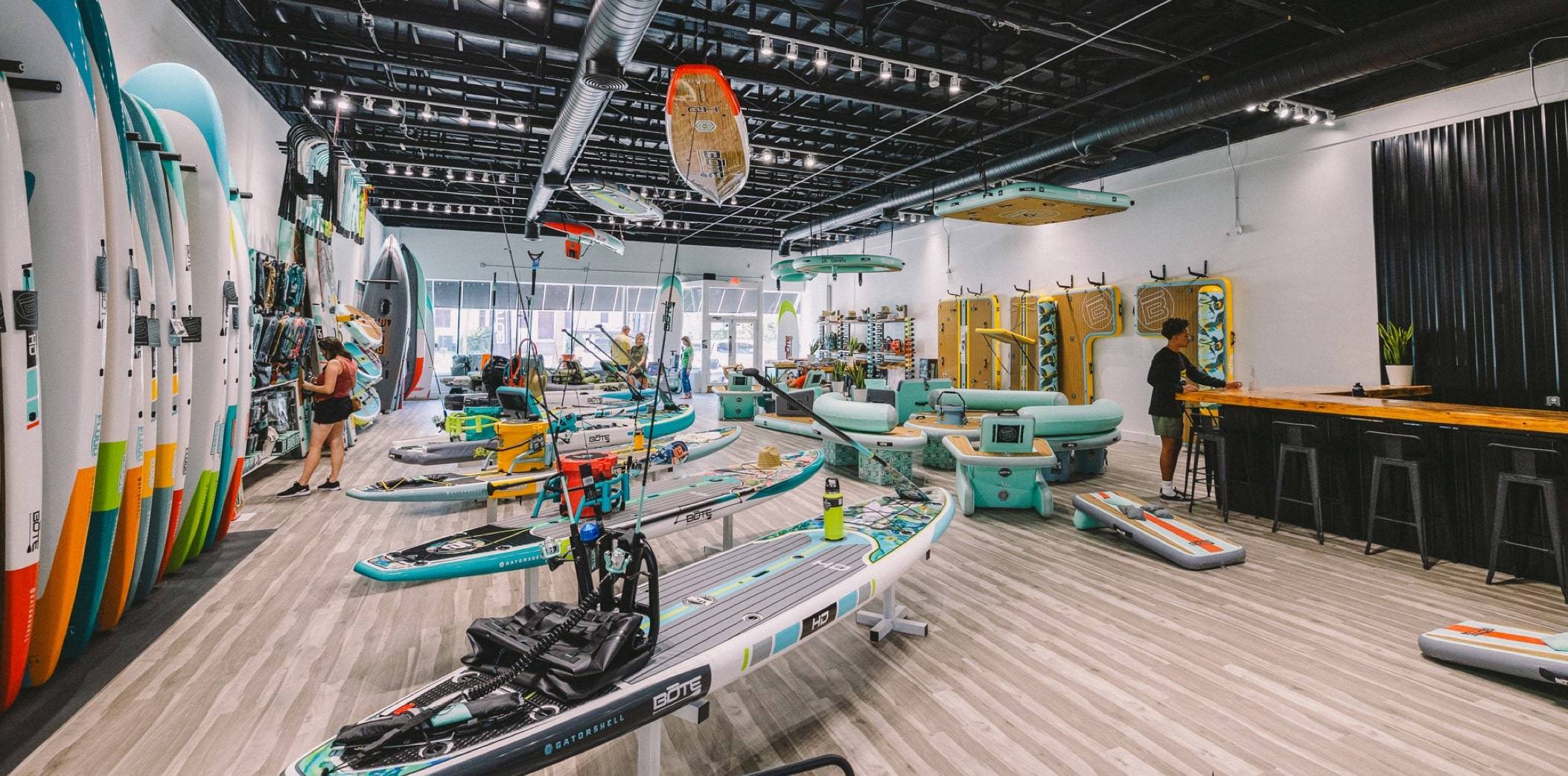 Explore Top Places to Paddle in Jacksonville, FL
One of the longest rivers in Florida, the St. Johns River offers countless paddleboarding and kayaking opportunities. From downtown Jacksonville's skyline views to the more remote and scenic stretches further south, there's a piece of the river for every paddler.
Highlights: Watch for dolphins, manatees, and a diverse array of birds. For a truly magical experience, try paddling during sunset or sunrise.

Ideal For: Both SUP and kayaking, especially if you're into long-distance paddling.
2. Dutton Island Preserve
Located in Atlantic Beach, this preserve boasts a series of marsh-lined trails and serene inlets. It's a perfect spot for those looking for a tranquil paddling experience away from boat traffic.
Highlights: The inlets are brimming with wildlife including herons, egrets, and possibly even a glimpse of an otter or two.

Ideal For: Kayakers who enjoy weaving through tight water trails and SUP enthusiasts looking for calm waters.
The Intracoastal offers miles of saltwater channels and tidal creeks. The marshes along the waterway are not only scenic but are also teeming with wildlife.
Highlights: Get up close with ospreys, pelicans, and even the occasional sea turtle. Check out the Palm Valley area where the waterway widens, offering a vast expanse for SUP.

Those looking for a mix of open water and sheltered channels. Suitable for both paddleboarding and kayaking.
4. Timucuan Ecological & Historic Preserve
This vast national preserve offers a mix of salt marshes, coastal dunes, and hardwood forests. Kayakers and paddle boarders can explore the tidal creeks and salt marshes for a truly immersive nature experience.
Highlights: The preserve is home to Fort Caroline, which tells the story of the 16th-century French effort to establish a permanent colony in Florida.

Ideal For: History buffs and those looking for a combination of nature and history. Suitable for both kayaking and SUP.
Located a bit southwest of Jacksonville, Kingsley Lake is a circular freshwater lake that offers crystal-clear waters and a sandy bottom. With limited access, the lake remains relatively undisturbed and is perfect for a relaxing paddle.
Highlights: Enjoy the pristine waters and sandy shores. The lake is also known for its unique circular shape.

Ideal For: SUP enthusiasts looking for calm, freshwater conditions and kayakers wanting a serene paddle.