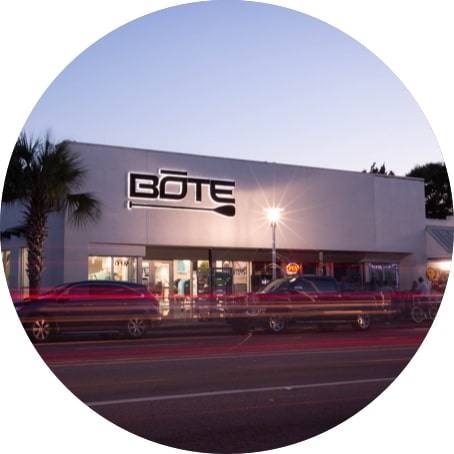 Business Hours
Open Mon - Sat 10am - 6pm
Open Sun 9am - 3pm

Located amidst the coastal beauty of Fort Walton Beach, our comprehensive watersports store stands as your ultimate aquatic destination. Dive into our diverse range, from serene paddle board sessions on solid or inflatable boards to adrenaline-pumping adventures in inflatable kayaks. Experience the versatility of our modular, configurable, and customizable floats. And for those extended days under the Floridian sun, our top-tier coolers and versatile water accessories will ensure your comfort and entertainment throughout.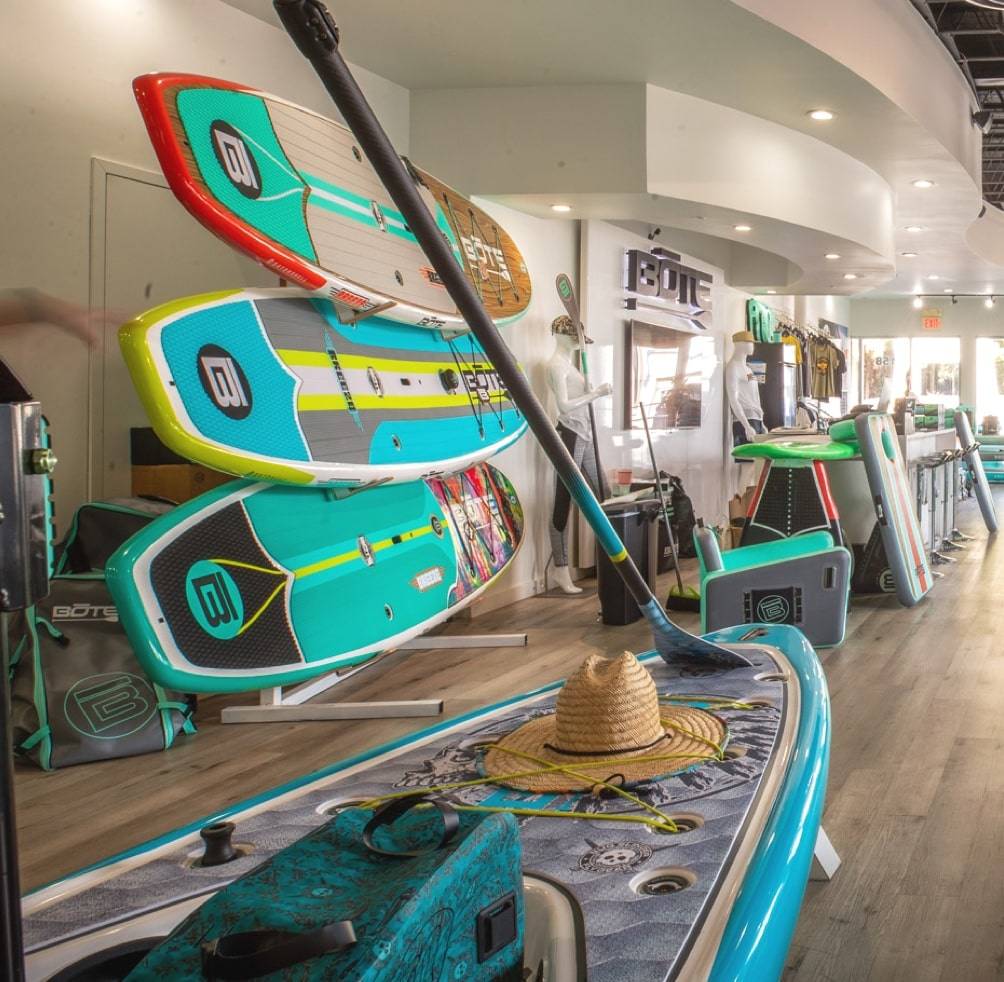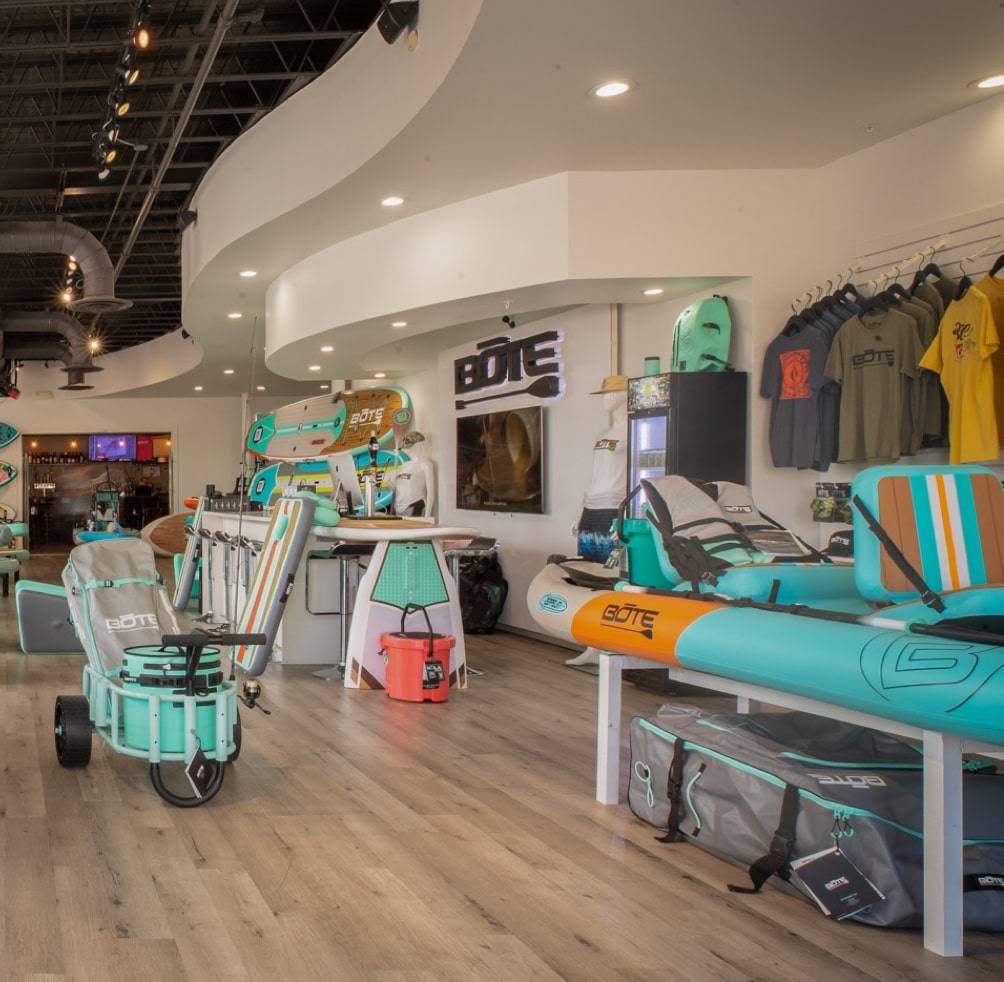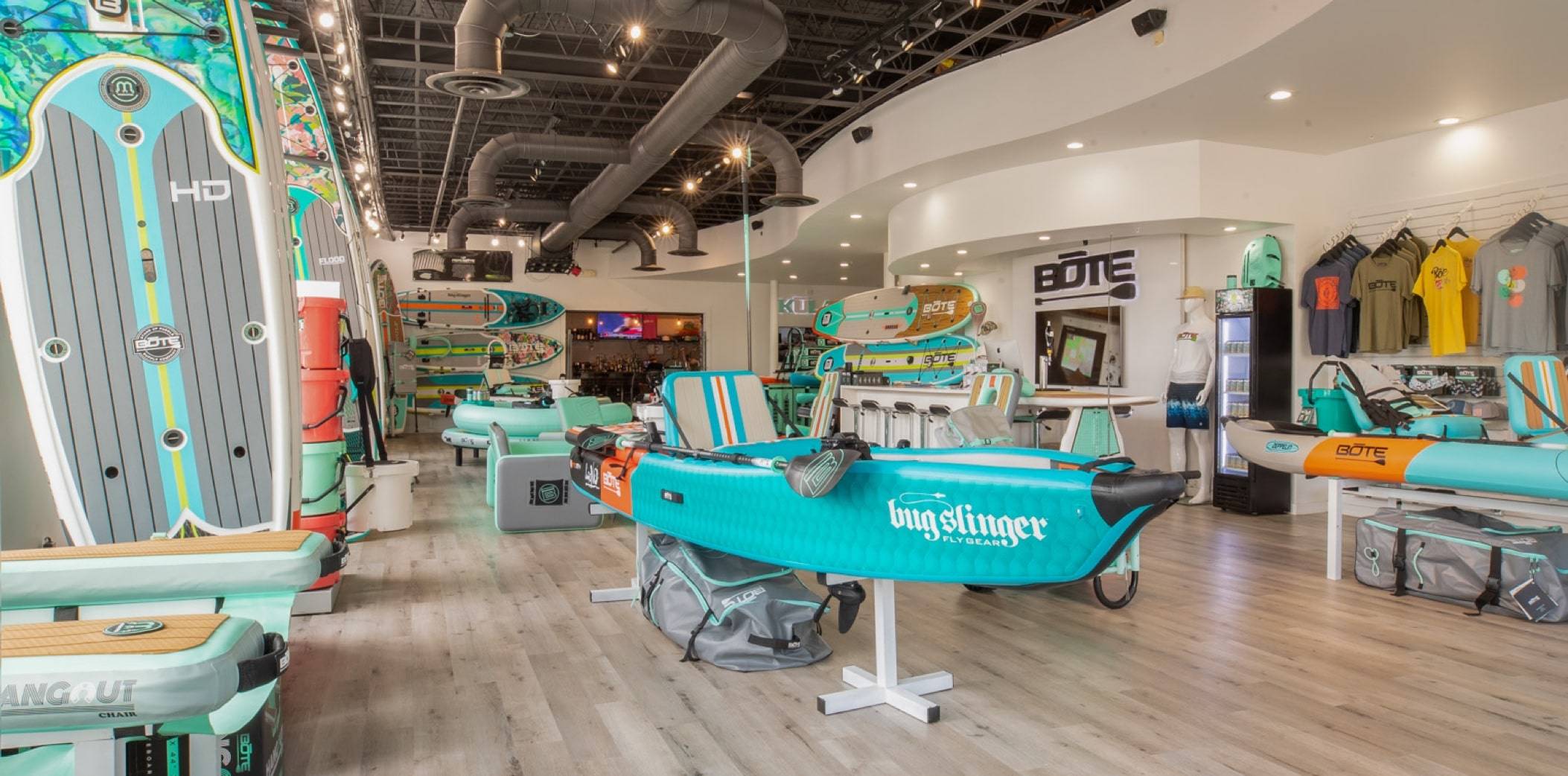 Explore Top Places to Paddle in Fort Walton Beach, FL
An intercoastal waterway, Santa Rosa Sound is a serene stretch nestled between the barrier island of Santa Rosa and mainland Florida. Its waters mirror the sky, and its shores are a blend of residential areas, undisturbed beaches, and pockets of wildlife.
Highlights: Navigate the serene 33-mile-long lagoon that flaunts mesmerizing views of the encompassing waters and dunes. Stay vigilant for marine wonders; you just might catch a dolphin gracing the surface!

Ideal For: Paddlers yearning for tranquil escapades. This spot is harmonious for both SUP and kayaking, especially for those seeking calm waters.
A vast estuary fed by several rivers, Choctawhatchee Bay presents a mosaic of brackish waters, teeming marine life, and sprawling seagrass beds, making it an aquatic playground for paddlers.
Highlights: Dive deep into a scenic expedition, rich in fishing and birdwatching spots. The mangrove fringes and overarching views of the bay promise a visual treat.

Ideal For: Those who enjoy nature's bounty and scenic beauty. Perfect for kayaking and SUP, especially for those who like a mix of leisure and exploration.
A barrier island located between Fort Walton Beach and Destin, Okaloosa Island boasts pristine sandy beaches, emerald waters, and the vibrant Boardwalk – offering both relaxation and recreation.
Highlights: Experience the adrenaline rush while riding the waves, all while savoring striking panoramas of the Gulf of Mexico.

Ideal For: Seasoned paddlers craving some wave action. This spot is more suited for kayakers due to the presence of potent currents and possible rip tides.
4. Gulf Islands National Seashore
A preserved stretch of the Gulf Coast, this national seashore is a testimony to untouched beauty. With miles of undisturbed beaches, dunes, and serene waters, it's nature's haven in its purest form.
Highlights: Sequester yourself in this idyllic setting, navigating placid waters against the backdrop of pristine sandy beaches and crystalline depths.

Ideal For: Solitude seekers and nature aficionados. It's a harmonious blend for both SUP and kayaking, with calm waters being the predominant feature.
Part of a vast military base, Eglin Reservation is unique with its expansive forests, clear streams, and hidden pockets of nature that many don't get to see. It offers a diverse landscape that beckons exploration.
Highlights: Traverse the verdant wilderness, following streams and creeks that meander through. The sights and sounds of native wildlife amplify the experience.

Ideal For: Adventurers eager to delve into the natural splendors of Fort Walton Beach. Equally gratifying for kayakers and paddleboarders.