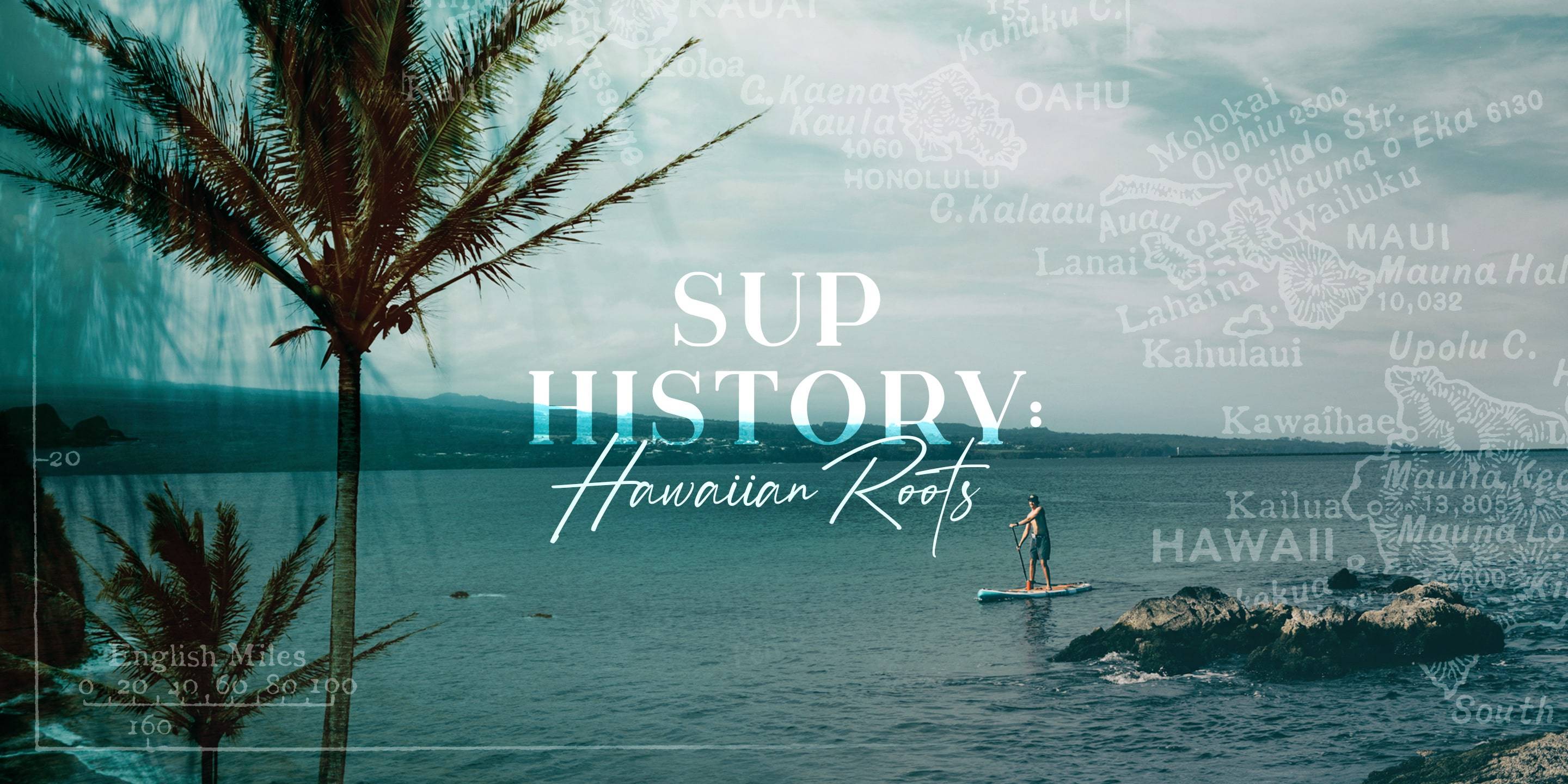 The History of Stand Up Paddle Boarding
If you've been to a lake, river, or ocean in the past decade or so, chances are you stumbled across a rental shop for SUPs. Stand up paddle boarding has become quite a craze in recent years, and for good reason. You can SUP in just about any body of water and it's much more user-friendly than its not-so-distant cousin, the surfboard.
But what, exactly, is the paddle board origin story? And how has it become what it is today? Going all the way back to B.C. time and following SUP-like boards across the globe, stand up paddle boarding may feel like a recent revelation, but it's been breaking waves for quite some time.
This is SUP History 101.
the first stand up paddle board
While many believe the history of stand up paddle boarding originated from Hawaiian roots, history points us way back to 3000 B.C. when Peruvian fishermen used long bamboo shafts to steady themselves on their water vessel and steer towards schools of fish. Used primarily as a conduit for hunting among the water, the SUP board mimicked more of the classic canoe we know today, but it was during this time that using a paddle of sorts to guide and manipulate the water below was discovered.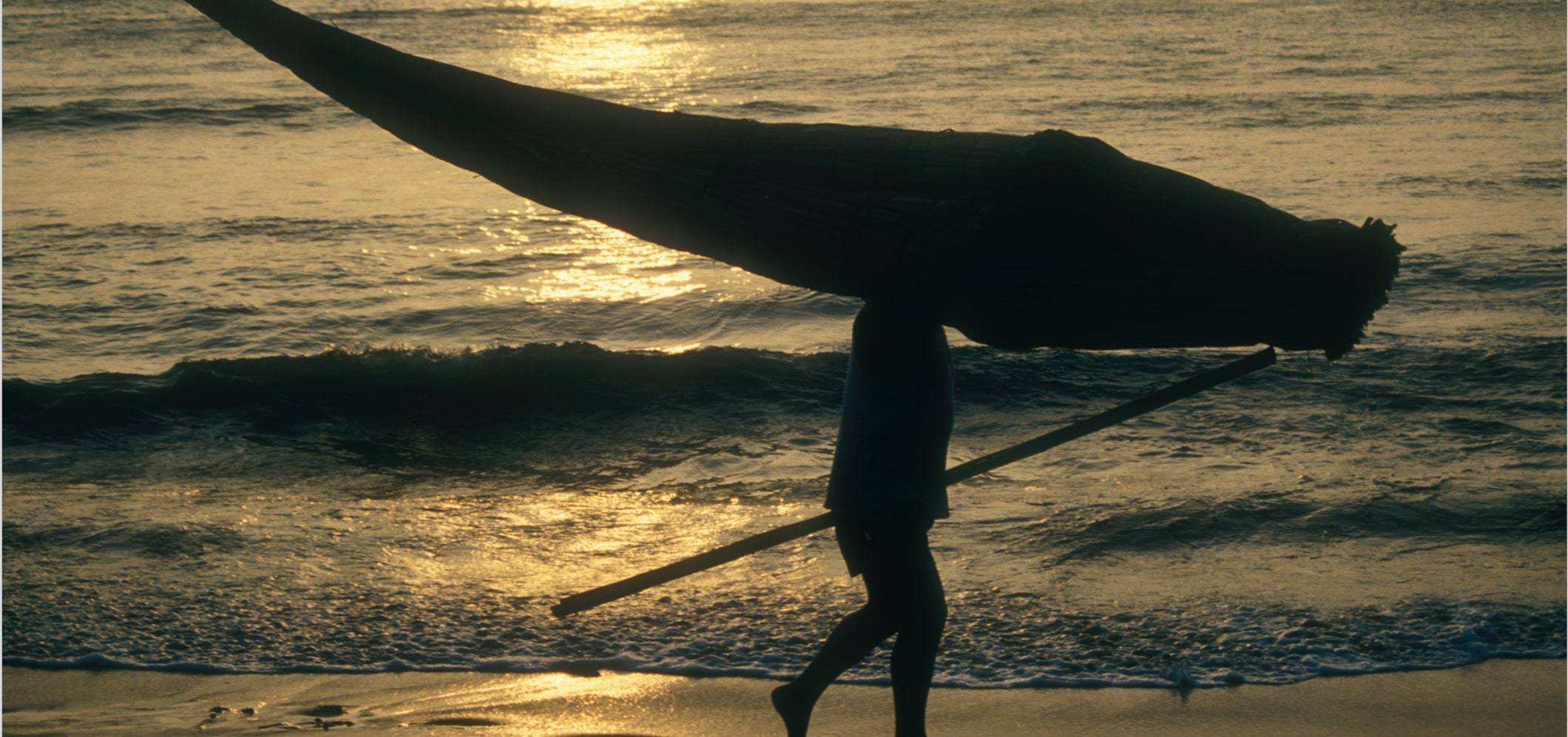 Century after century, the concept of stand up paddle boarding has been used to fight battles, provide food to colonies, and save those in troubled waters, but it wasn't until the 1950's that stand up paddle boarding began taking on a new form—one focused on creating and capturing adventure.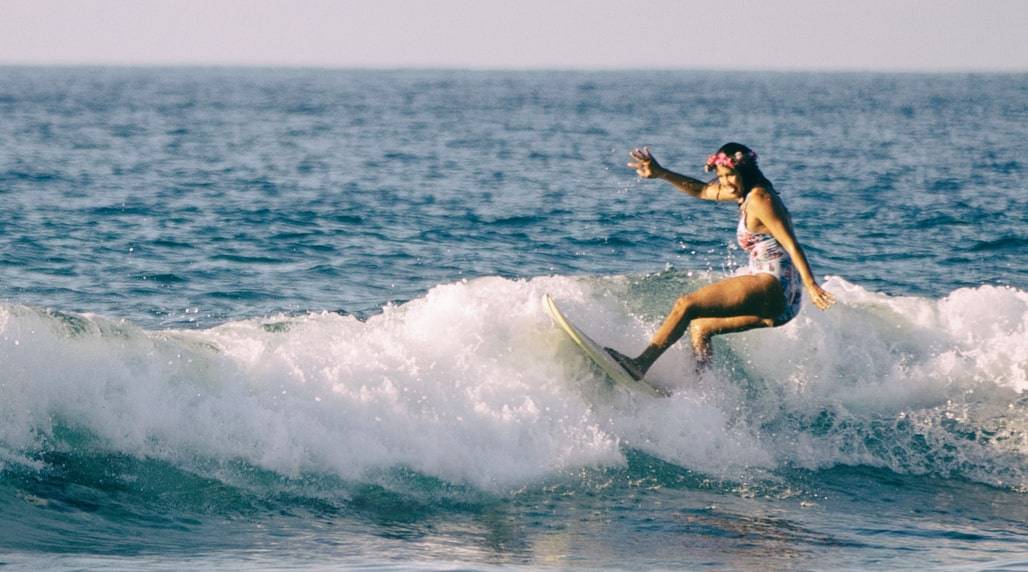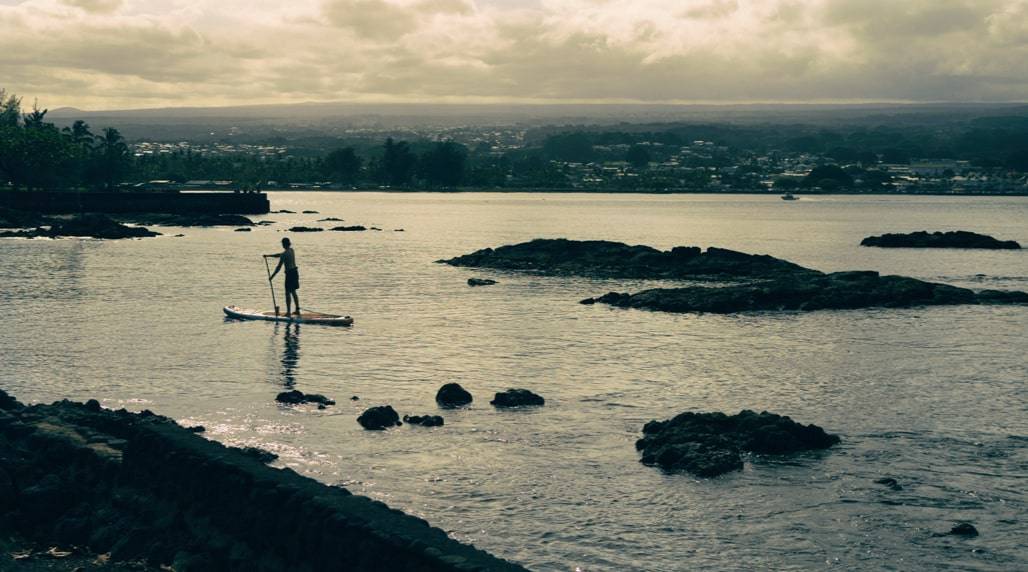 Safe to say, Hawaii is known for its epic swells, attracting surfers near and far with a goal to crush some of the best rollers out there. It was back in the 1950s that stand up paddle boarding was reintroduced, thanks to Waikiki surf instructors Duke Kahanamoku and the Ah Choy brothers, Leroy and Bobby. Having witnessed their father, John Ah Choy, stand up on a longboard with a large kayak paddle to steer, Leroy and Bobby got the idea to do the same during surf lessons so they can better photograph their students while staying high, dry, and stable. With a camera around their necks and cigarettes in their mouths, these surf instructors were some of the first we know of to use a SUP board in a new way.
Over the years, stand up paddle boarding slowly gained popularity, but it still wasn't anywhere near the mainstream water platform it is today. Surfers from Hawaii to California started incorporating SUP into their training circuit when swells were low, and in 2002, famous surfer Laird Hamilton was photographed surfing a six-foot swell in Malibu, California, using a paddle affixed with a huge American Flag on the end. When surf magazines published the photo, the surfing community turned its interest to stand up paddle boarding.
Early SUP adopters would try to recreate Hamilton's experience using a standard longboard, but the shape and design didn't offer enough stability. In 2004, a man named Rick Thomas created a custom 11′ paddle board, specifically built for the act of stand up paddling. With all eyes on Thomas and his new, custom board, stand up paddle boarding caught fire, and the rest is SUP history.
winning the versatility contest
Since the mid-2000s, stand up paddle boards have gained momentum at lightning speed. SUP opened the doors for people to get out on the water virtually anywhere and any time of year—no waves required. Unlike surfing, stand up paddle boarding is an easy to learn and highly versatile hobby that can take place on nearly any body of water—from oceans and lakes, to rivers and creeks. No longer tethered to the coastline, the SUP lifestyle is accessible to many. Live in the midwest and feel a little landlocked? You'll still find plenty of rivers and lakes to explore on a SUP board.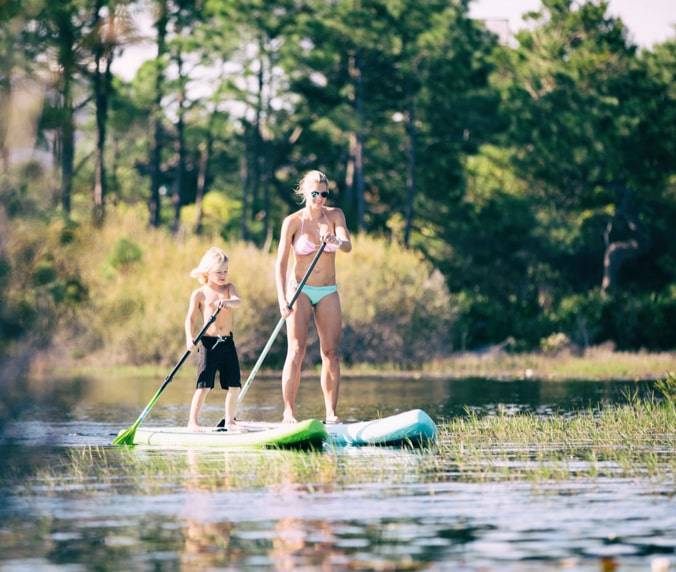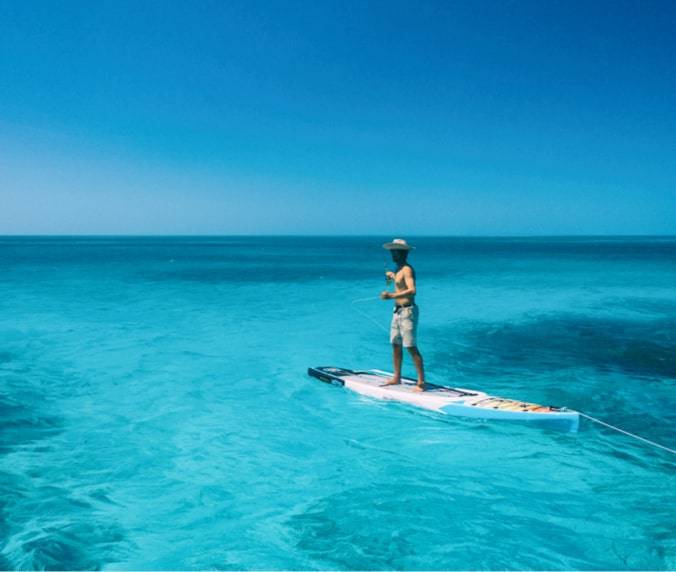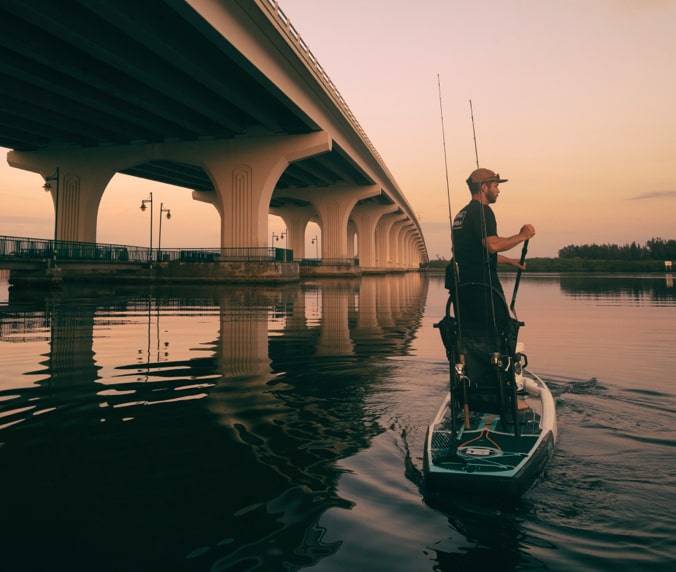 But the key to mainstream adoption of any new product is ease of use—which is where a well-constructed SUP really shines. Even the earliest SUP models were stable enough for any able-bodied person to figure out within a few tries. Sure, you may take a few tumbles at first, but once you get the hang of it—optimizing foot positioning and paddle stroke is key—stand up paddle boarding is like riding a bike.
By removing the barriers of location, water conditions, and long-curated mastery, stand up paddle boarding is here to stay.
When BOTE Co-founders, Corey and Magda Cooper, entered the stand up paddle board arena in 2008, they aimed to improve the SUP experience by optimizing performance, improving the design, and reimagining the SUP as an expandable platform—pushing the limits on what you can do on a SUP. Their mission: to stand apart through industry-shaping innovation, fresh ideas, and simplicity to create a product that defines a lifestyle.
---
to stand apart through industry-shaping innovation, fresh ideas, and simplicity to create a product that defines a lifestyle.
---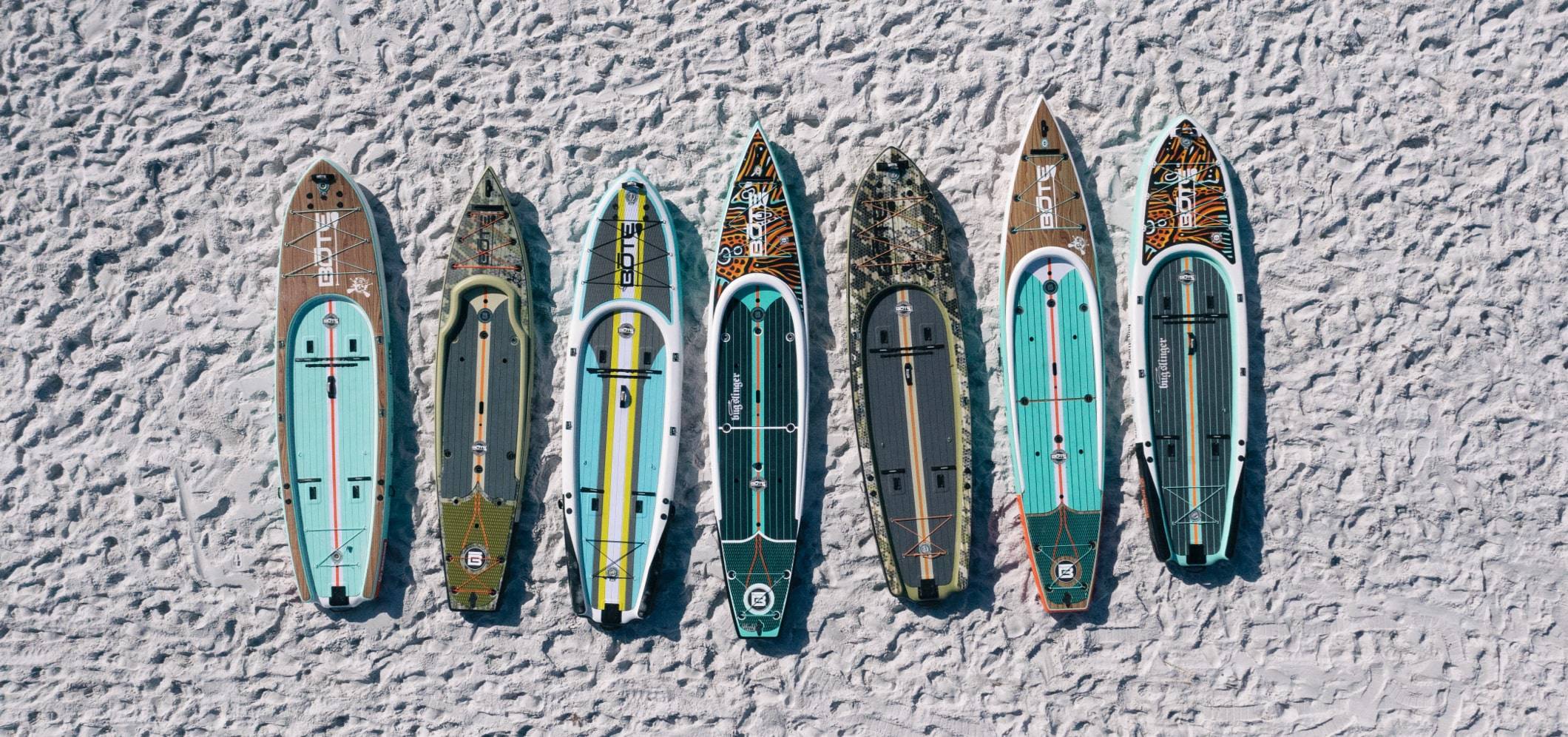 You can see where the history of stand up paddle boarding segues seamlessly into a brief history of BOTE. From introducing new hull styles and integrated rac receivers to the solid paddle board category to giving the term 'inflatable' a whole new meaning with tough as nails Aero construction, then developing a hybrid inflatable that goes from SUP to sit-on-top kayak to rolled up into a carrying bag in minutes, the SUP experience continues to evolve.
The history of stand up paddle boarding may have started out of necessity, but now it's a choice lifestyle. Whether you're into SUP fishing, paddle board surfing, SUP yoga, or sunset paddles, you can find a board that is designed with your favorite hobbies in mind. Plus, with all BOTE SUPs designed as expandable platforms, you can truly customize your board to your lifestyle with accessory attachment points thoughtfully integrated from bow to stern.
Who's ready to make history? Shop our line of Solid Paddle Boards and Inflatable Paddle Boards today.