Not Just For Summer
If you thought stand up paddle boarding was for summertime only, think again. Here at BOTE, the SUP lifestyle is like a selfie—it just doesn't stop. Rain or shine, casual excursion, or the best fishing trip of all time, stand up paddling in the fall and winter is not only doable, it's downright delightful. We're talking fewer crowds, serene waters, and an overall quieter yet equally thrilling form of adventure, just to name a few defining attributes. So, if you've got the desire to go stand up paddling in the fall or winter, we've got some tips to make it happen. From apparel recommendations to finding the stablest board out there, here's how paddling can be a fun (and enjoyable!) year-round sport for everyone.
WEAR THE RIGHT GEAR AND APPAREL
With the right attire, you can stay warm and dry while paddling, even when it's cold outside.
During the shoulder seasons of fall and spring—when the weather is nippy but not quite numbing—the main thing to remember is to dress in layers. Sure, it might be cold when you first start out, but nobody wants to be that person wearing only one big winter coat with nothing else to strip down to once the sweating starts. As any backpacker, hiker, paddler, or even onion will tell you, the key is to wear multiple layers (like tees, pants, and hoodies) that are moisture-wicking and fast-drying. Avoid cotton and opt for performance fabrics (like merino wool, bamboo, and nylon) that help regulate your body temperature. For especially chilly days, a windbreaker is always a good idea.
For winter paddle sessions, depending on your locale, you'll likely want to ramp up your apparel game a notch. Definitely still dress in layers. Definitely still avoid cotton. But if temperatures are way colder, and you're confident you won't be swimming, you'll also want to incorporate a few other apparel items like thermal layers, synthetic down jackets, neoprene gloves, and certainly some neoprene booties. And if there's a chance you might be swimming, or if you're paddling in the ocean, well, it's never a bad idea to turn to a wetsuit. Built for warmth and mobility, a wetsuit can keep you paddling (and even paddle surfing) all year long.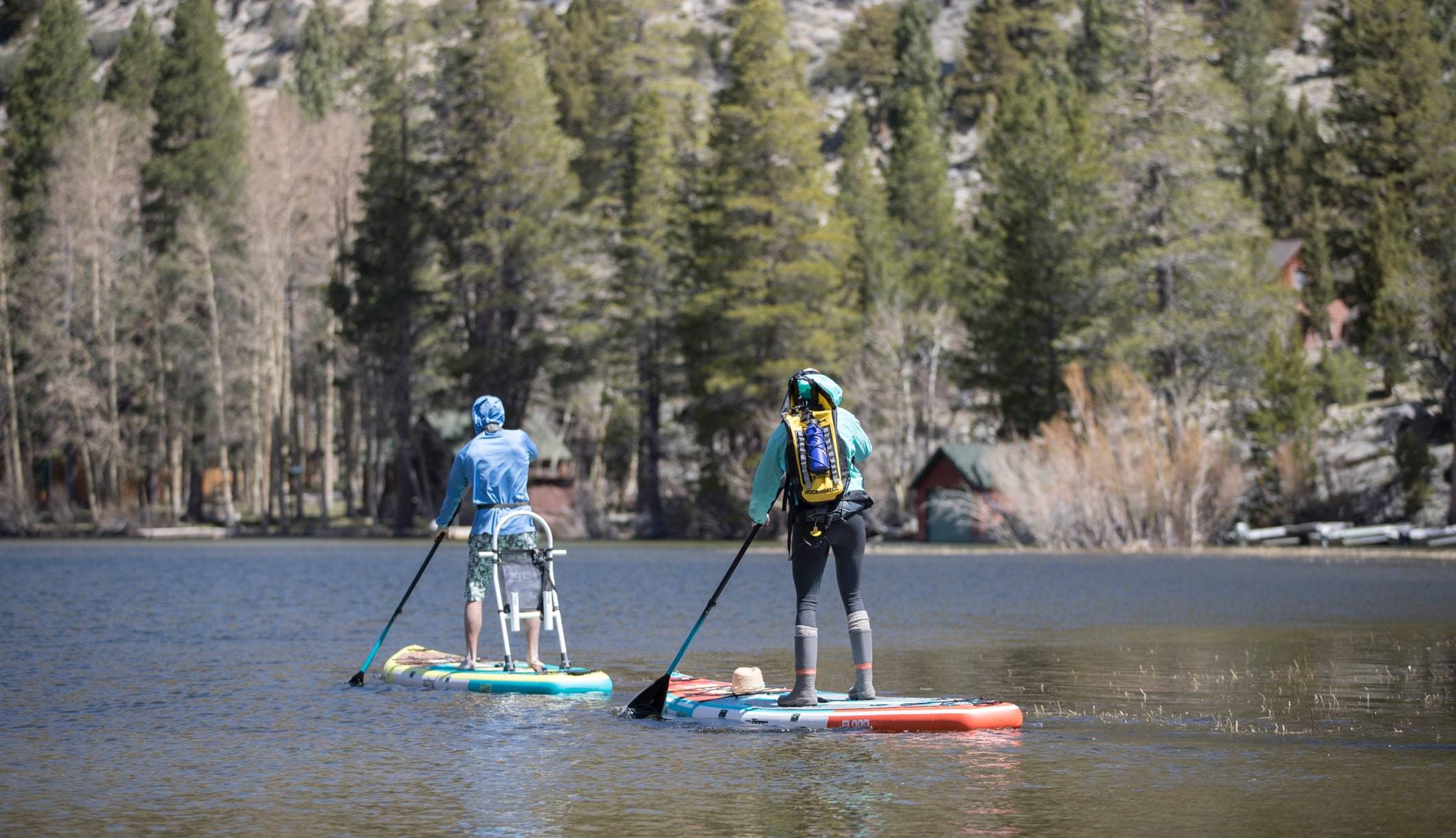 CARRY EXTRA LAYERS - WITH A HIGHWATER PACK
So, now you know about layering. But what happens when it's time to strip off that outer windbreaker or merino pullover? Where do you put the darn thing so it'll stay warm and dry for post-paddle warm-and-fuzzies? Say hello to our little friend—the Highwater Pack.
For a tried-and-true icon, you can't go wrong with the Highwater Backpack. Made from 100% nylon with seam-welded construction, a double-sided TPU coating, as well as a fully waterproof TIZIP® zipper, this pack is 100% waterproof and 200% badass. With a 28L carrying capacity, you can stash as many layers as you want and all your other gizmos and gadgets too (phone, wallet, keys, cameras, you name it!).
The Highwater Slingpack is an equally waterproof, equally badass, yet alternatively sleek and streamlined option for a slightly unconventional spin on the backpack. So, if the minimalist in you wants one strap instead of two, the Slingpack is the fully submersible dry bag for you.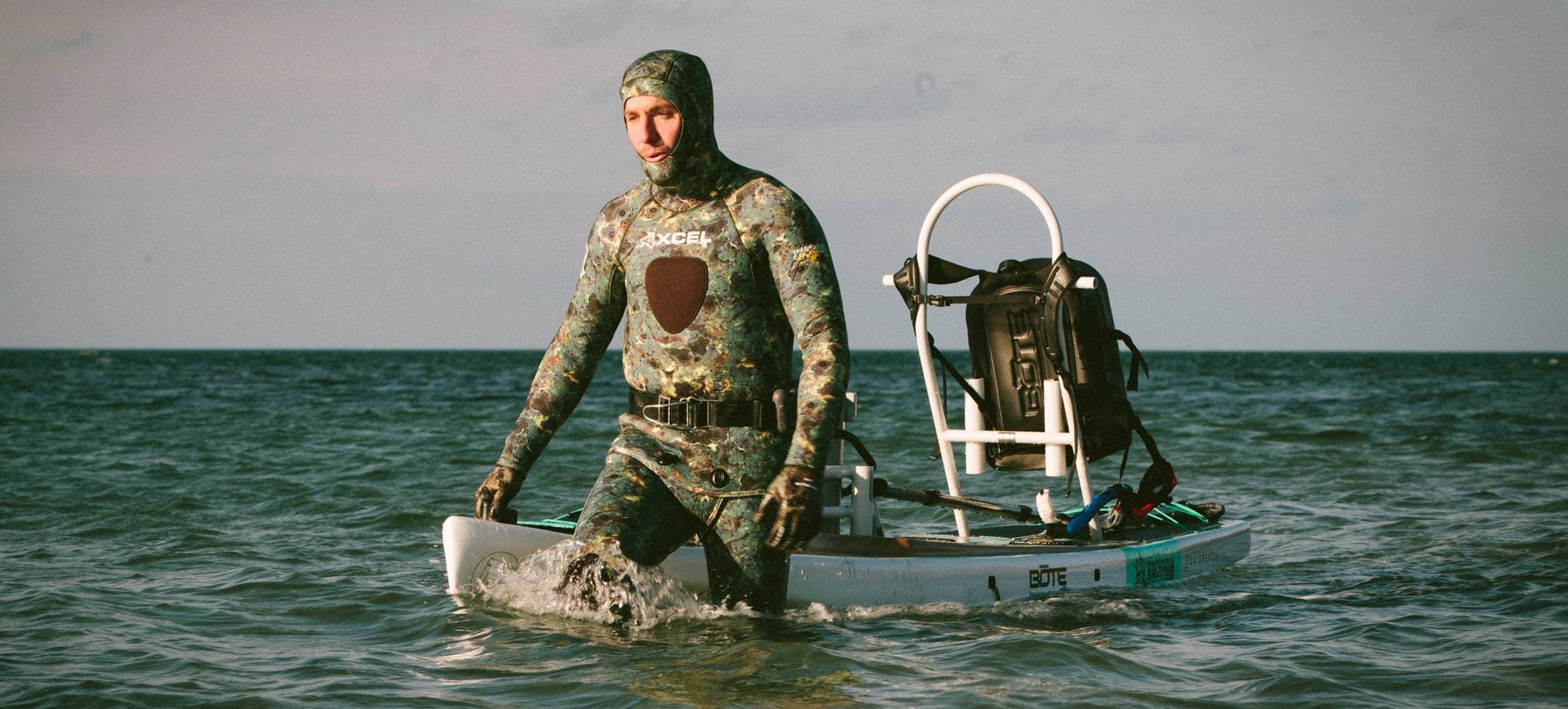 FIND A SUPER STABLE BOARD - WITH THE RACKHAM
One of the easiest things you can do to alleviate any fears about falling in frigid when it's cold out is to seek out the stablest of stable boards. For that, the Rackham is a no-brainer.
With a two-chamber design that provides a wide base and a recessed deck for a lower center of gravity—not to mention a 400lb carrying capacity—the Rackham is about as steady and stable as it gets. Whether you're embarking on a winter paddle-camping excursion, a fishing trip, or even just an afternoon paddle, the Rackham is a heavy-duty, high-capacity board that's ready for anything.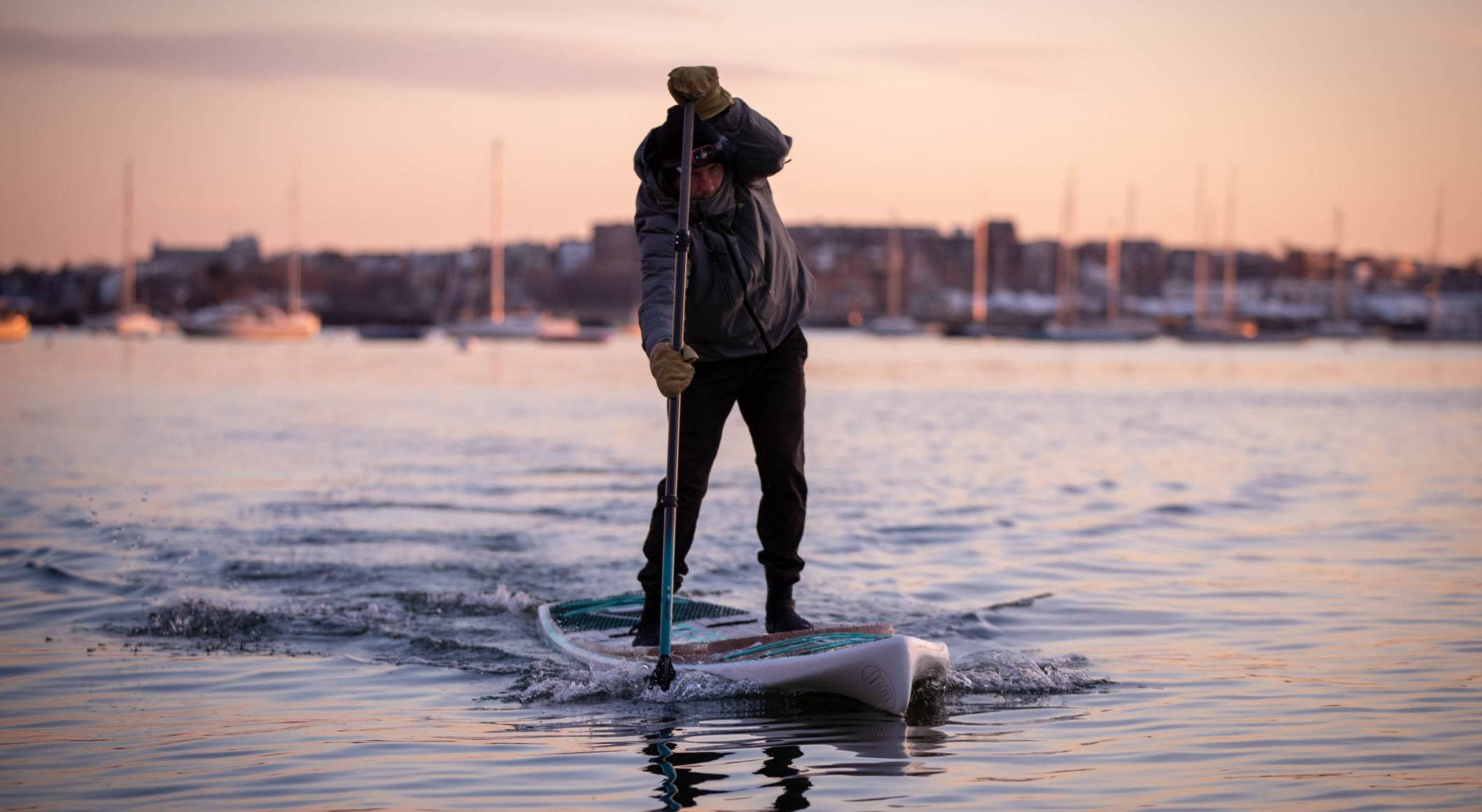 STAY ELEVATED & DRY - WITH THE LONO & DEUS
Paddling in winter is kind of like getting married—the last thing you want is cold feet. Thankfully, we've got you covered with a couple of killer sit-on-top inflatable kayaks that keep you elevated and dry.
First up, the DEUS Aero is not only a hybrid kayak or even an inflatable stand up paddle board; it's a transformer that quickly converts from kayak mode to stand up paddle board almost instantly. And its military-grade PVC construction, sidewalls, and deep V hull will keep you miles away from that cold, cold water.
Another killer option in the hybrid-kayak category is the reimagined LONO Aero. This bad boy offers the ultimate clinic in versatility. Want something packable, portable, durable, and downright fast—not to mention fully elevated above the water with sidewalls the size of a medieval castle wall? Then the LONO is for you. And if you're the type of paddler whose hands are the first appendages to feel the cold in winter, why not simply go hands-free with the all-new APEX Pedal Drive? Sold separately, the APEX PD completely revolutionizes your winter paddling experience by transforming it from a standard kayak (or hybrid stand-up) to a hands-free pedal-driven kayak.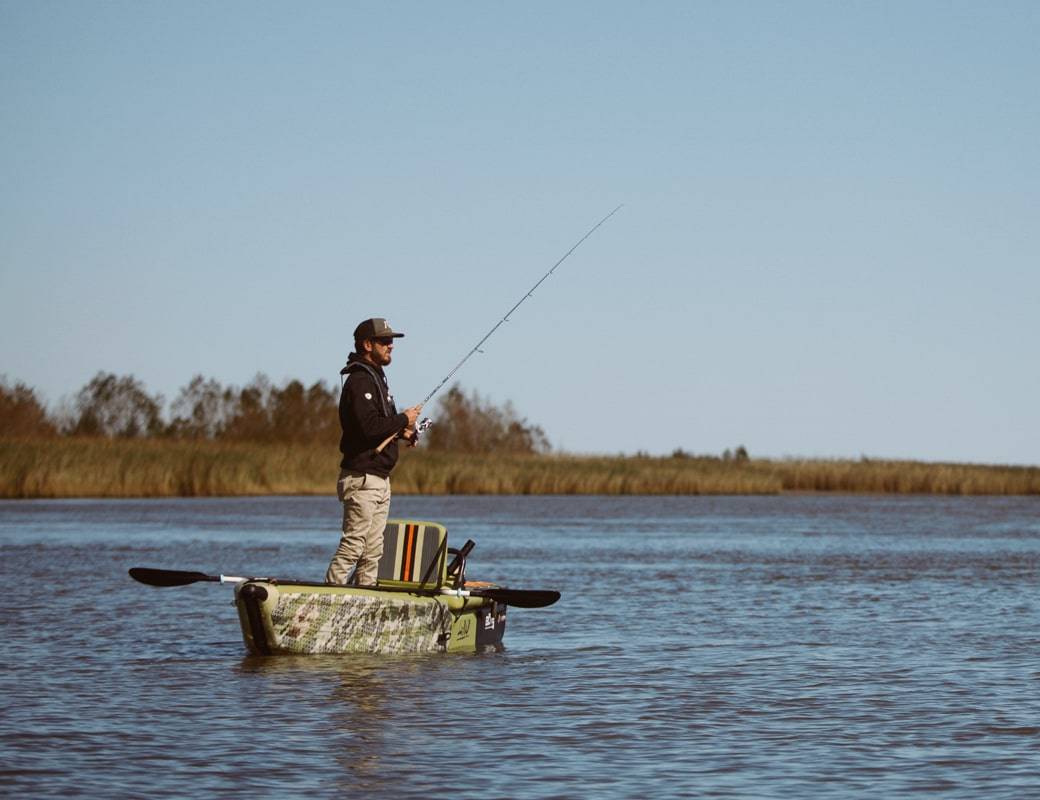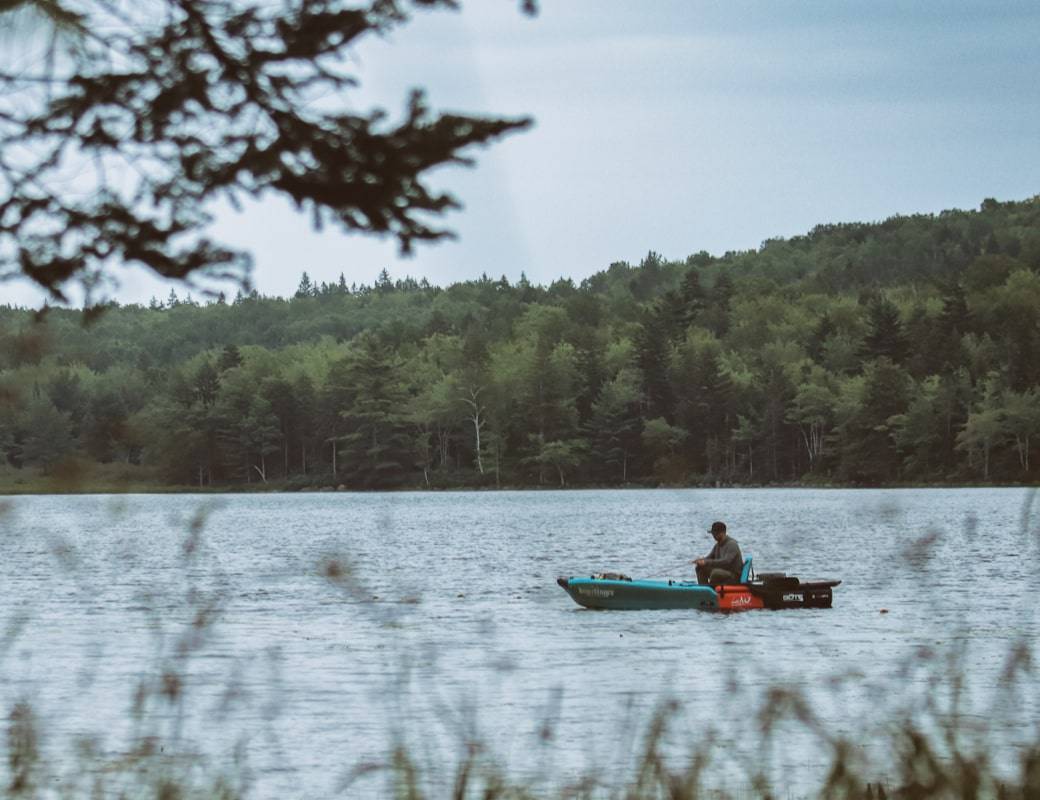 ATTACH GEAR AND HOLD ON - WITH A RAC SYSTEM
There are a few reasons why a BOTE Rac System is a game-changer for fall and winter paddling. First, if you're into paddle fishing, having a Rac System means you've got the ultimate rod holder set up. The Rocket Rac, for instance, fits a whopping four rods (either conventional or fly). For non-anglers, having a Rac can also be great for holding drinks, small personal bags (ahem, looking at you, Highwater packs), and even attaching a KULA. But one of the best reasons for cold-weather paddlers to snag a Rac—like the Grab Rac, let's say—is to assist in balancing when moving around the board. It's like your very own personal railing. AKA, less time worrying about losing your balance and more time enjoying the SUP lifestyle all year-round.
All in all, the SUP lifestyle is kind of like that famous James Taylor song. "Winter, spring, summer, or fall... It'll be there." And we will be too for all your stand up paddle boarding needs!