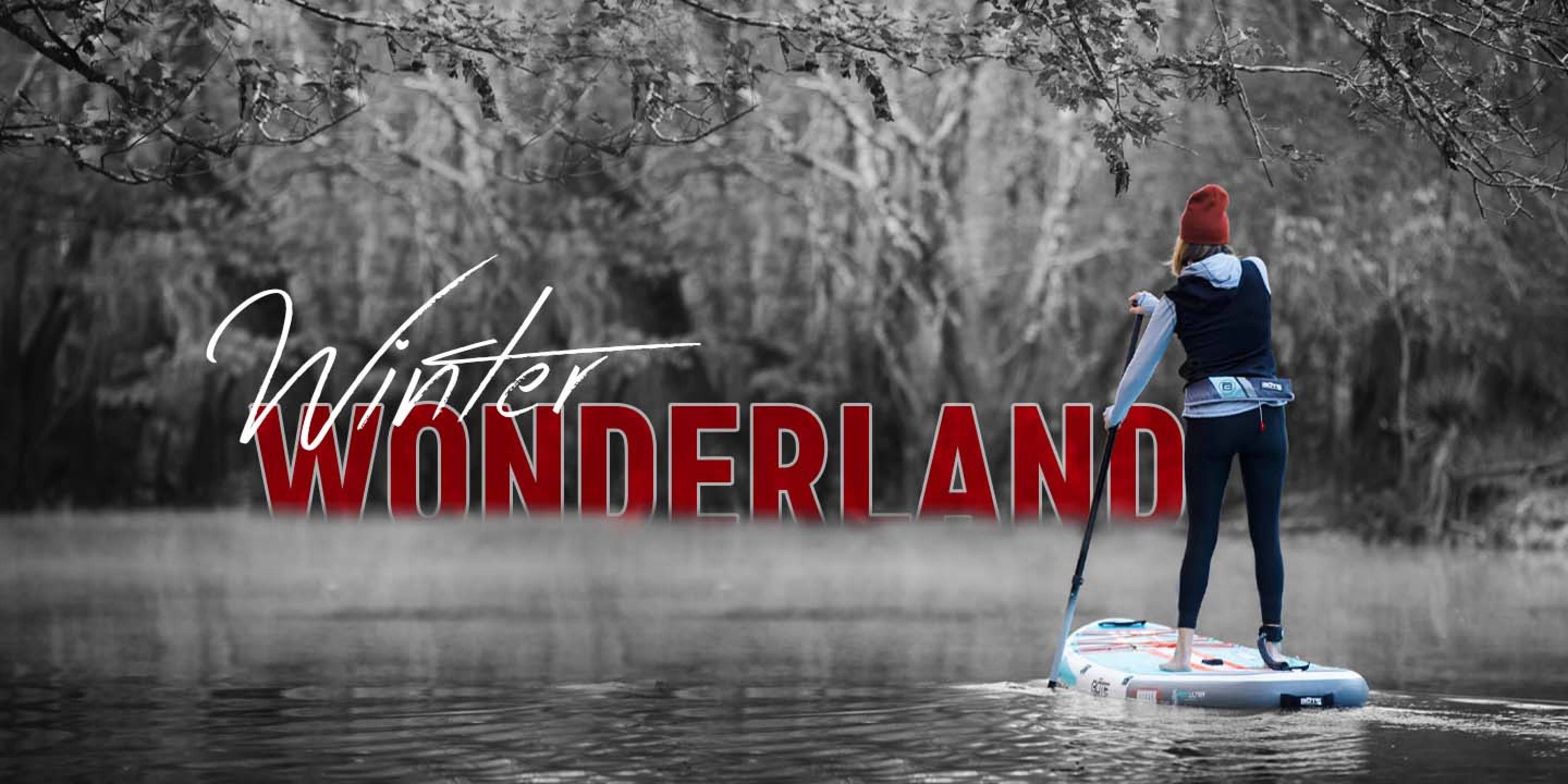 Winter Wonderland - Paddling in the Winter
If we've said it once, we've said it a million times, stand up paddle boarding is so much more than a summer activity. It's a year-round recreational hobby that will keep you from going stir crazy clear through the coldest months of the year. It all boils down to your propensity for living life to the fullest. Here at BOTE, living life to the fullest is one of our core competencies. So much so, we should probably ask the question, 'Do you live life to the fullest? If so, explain.' during job interviews. (Noted.)
Fear not; paddling in the winter is not as intense as it sounds. With the right gear and the right outlook, winter paddling opens up a whole new world of exploration in the rivers, lakes, and oceans you're used to skimming along during the summer months.
You have a winter wonderland right at your fingertips, or better yet, right at your paddle board, and we're here to tell you why paddling in the winter is awesome.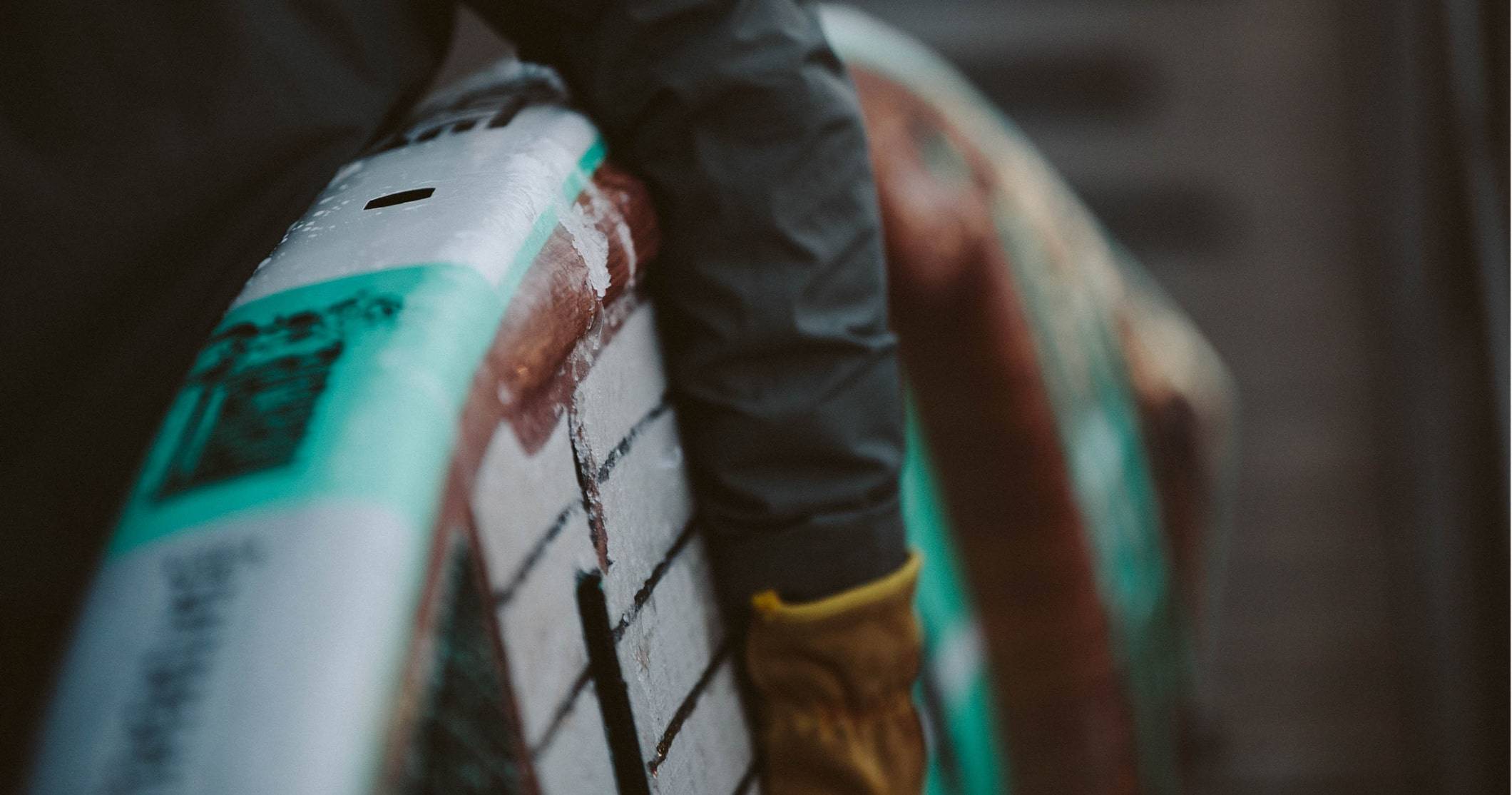 People say a fresh coat of paint can transform a room, and this same concept applies when you layer a fresh coat of snow in the outdoors. It's transformative. The rivers and lakes you're used to frequenting during the summer and fall look completely different--in a magical, Chronicles of Narnia kind of way.
Whether you're a backpacking explorer or a daily recreational paddler, wintertime is best experienced in daily doses. Make a goal to visit the same spot each month and document winter's impact on it. Camera phones do wonders these days, so grabbing a shot each time you're paddling your favorite spot as the seasons change can make for some pretty cool living room art.
For these day trips, you'll want to make sure you go slow and steady, so you can truly experience the beauty around you. A great way to ensure you stay afloat and don't find yourself swimming in chilly waters is by clipping on our new Aero SUP Paddle Seat. The Aero SUP Paddle Seat works with any Travelink™- and KULA-compatible board and keeps you low to the deck, and the lower you get, the more stability you add. Seriously, see for yourself how we took a super comfy, ultra-durable, and easily transportable paddle seat and transformed the SUP game (yet again).
---
Pro tip: Having a Sandspear handy will allow you to break up any ice buildup at your launch point or as you run into it along your trip, as well as anchor you in the shallows when you decide to stop and take it all in.
---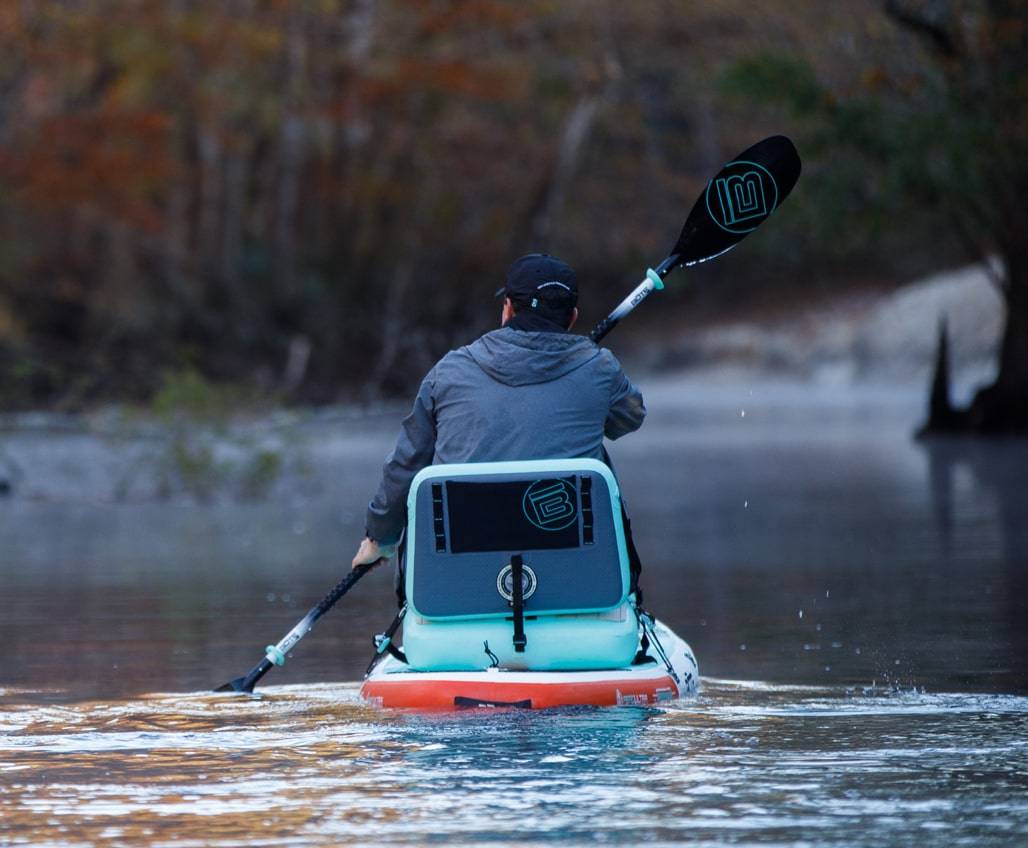 Ocean Paddling with a Purpose
For most of #BOTENation, the purpose of paddling the ocean or bay in the summer is for good ol' fun or as a solid full-body workout. When it comes to winter paddling, the purpose is to enjoy the silence and not fall in.
The key to paddling along a shoreline in the winter is to understand you're going to get wet in the beginning, at least up to your knees since you need to push out from the shore, but after that, the goal is for smooth paddling the remainder of your adventure. Make sure you're wearing proper clothing like a wetsuit thick enough for the winter temperature, booties, gloves, and even a hat. Depending on the conditions, going against the breeze may not seem that bad on land, but it can cut through you once you get far enough out. Accessories like a PFD (personal floatation device) and coiled leash will be lifesavers if you fall in the water, allowing you to keep part of your body out of the water while you quickly return to your board.
Once you successfully launch out, turn your focus to staying on your board and taking in the quiet, serene winter coastline, which will look completely different from the summer months when there are more beach towels than sand to be seen.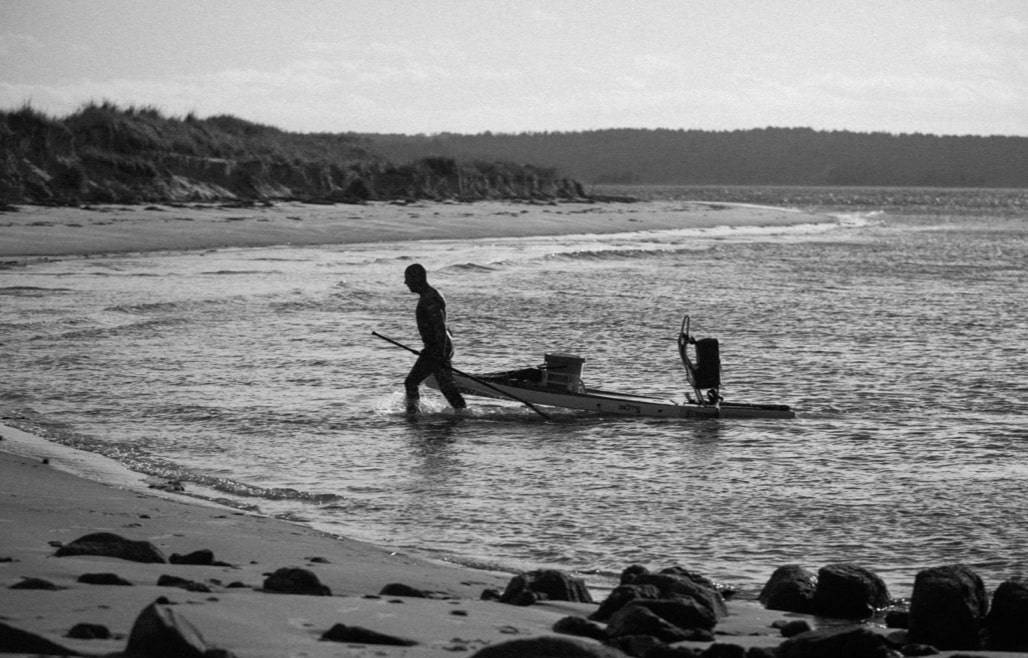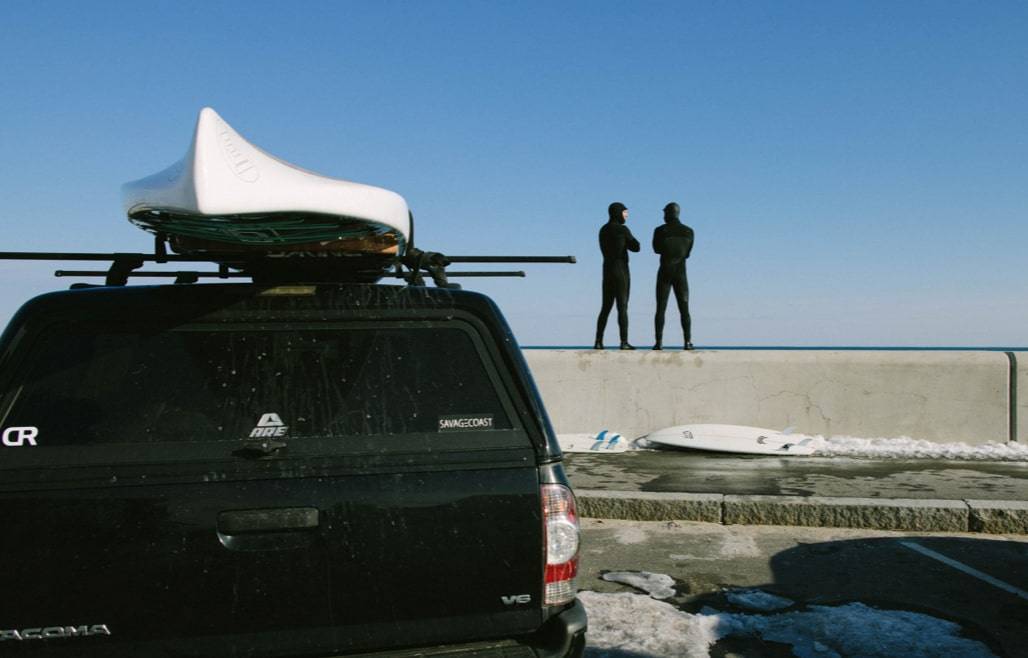 Change Up Your Drink Order
Whether your winter beverage order is hot cocoa, a hot toddy, or some form of Starbucks drink order that requires you to take a breath midway through, wrapping your hands around a hot drink isn't just for fireplace lounging.
When venturing out for a SUP paddle in the winter, stay warm on the inside and bring along a hot beverage for the ride. Many of our SUP boards, kayaks, and docks are MAGNEPOD compatible, so you can snap your MAGNETumbler securely in place, knowing it's going to stay toasty as you get your paddle on. We call that the ultimate to-go drink.
If you're paddling with some pals and are providing the drinks, our KULA coolers not only keep things cool, but they keep things hot. Simply put, their insulation is great at keeping your drinks the temperature you want, so fill it with coffee (with maybe a nip or two of Bailey's) and score yourself a seat on your board when taking a paddle break.
If You Must, Winterize Your Board
If the winter just isn't your thing or you can't make it out during the season, there are some steps you can take to 'winterize' your SUP board until springtime rolls around.
---
Tip 1: Always rinse with fresh water before stowing away, no matter the board. Removing all sand and salt from your SUP board is going to prolong its lifespan and keep it in tip-top shape year over year.
Tip 2: If you have an inflatable SUP board, make sure it is completely dry before rolling up and storing it in its dedicated travel bag. This will help prevent any moisture buildup over several months and make for an easy inflate when you're back at it.
Tip 3: If possible, store your solid or inflatable paddle board indoors. If you can't, invest in a Board Bag to protect your board from the sun and harsh winter elements.
Tip 4: Remove all accessories attached to your SUP and give them a good clean. Attachment points are prone to salt and debris buildup, so clean around the attachment areas. Your board will thank you for it!
---
Get Your Paddle On This Winter
You don't know what you don't know, and you won't know how winter SUP paddling can change your winter routine until you try it. Take it from a bunch of adventure seekers; we try new things all the time, sometimes it's an epic fail, and sometimes it's life-altering. Winter SUP paddling just happens to be the latter.
#IYKYK So who's ready, #BOTENation?