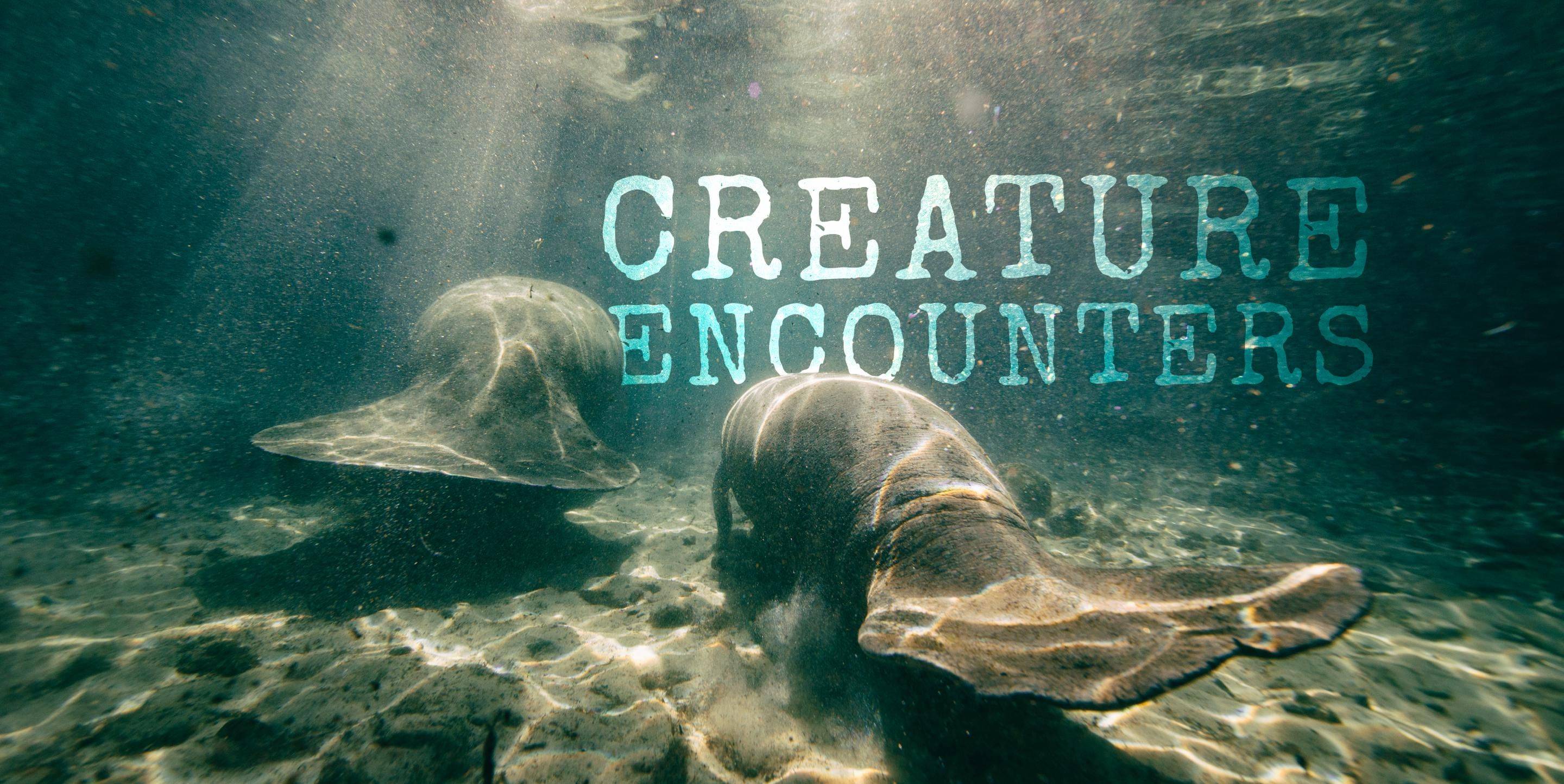 SUP Sightings: Creature Encounters
When you're all about the lifestyle, it doesn't take long for the great outdoors to remind us that we're not alone--even in the most remote SUP destinations. Whether paddling quietly deep in the seagrass or trying to maintain balance while reeling in a catch, there's a lot going on beneath the surface whether we see it or not. So when unexpected creatures rear their ugly--and honestly, sometimes really cute--heads, you have to stop and appreciate the moment.
---
---
"IT WAS ON THE LAST DAY AND A MERE 100 YARDS OR SO OFF THE DOCK OF OUR BAY SIDE CONDO, BUT WE COULDN'T CARE LESS. FOR ME IT WAS THE FIRST SALTWATER FISH I'D EVER LANDED, A MODEST LITTLE SPECKLED TROUT THAT SOMEHOW MANAGED NOT TO BITE MY LEADER OFF - A CONSOLATION PRIZE, BUT A PRIZE NONETHELESS. FOR HUNTER, MY FEARLESS, HOOD-RAT, FUNHOGGING-COMPADRE, IT WAS A LADYFISH THAT SQUIRMED AWAY BEFORE WE COULD GET IT ON CAMERA. YOU'LL JUST HAVE TO TAKE MY WORD THAT IT ACTUALLY HAPPENED."
- Andrew Miller, - BOTE Presents // Laguna Madre
---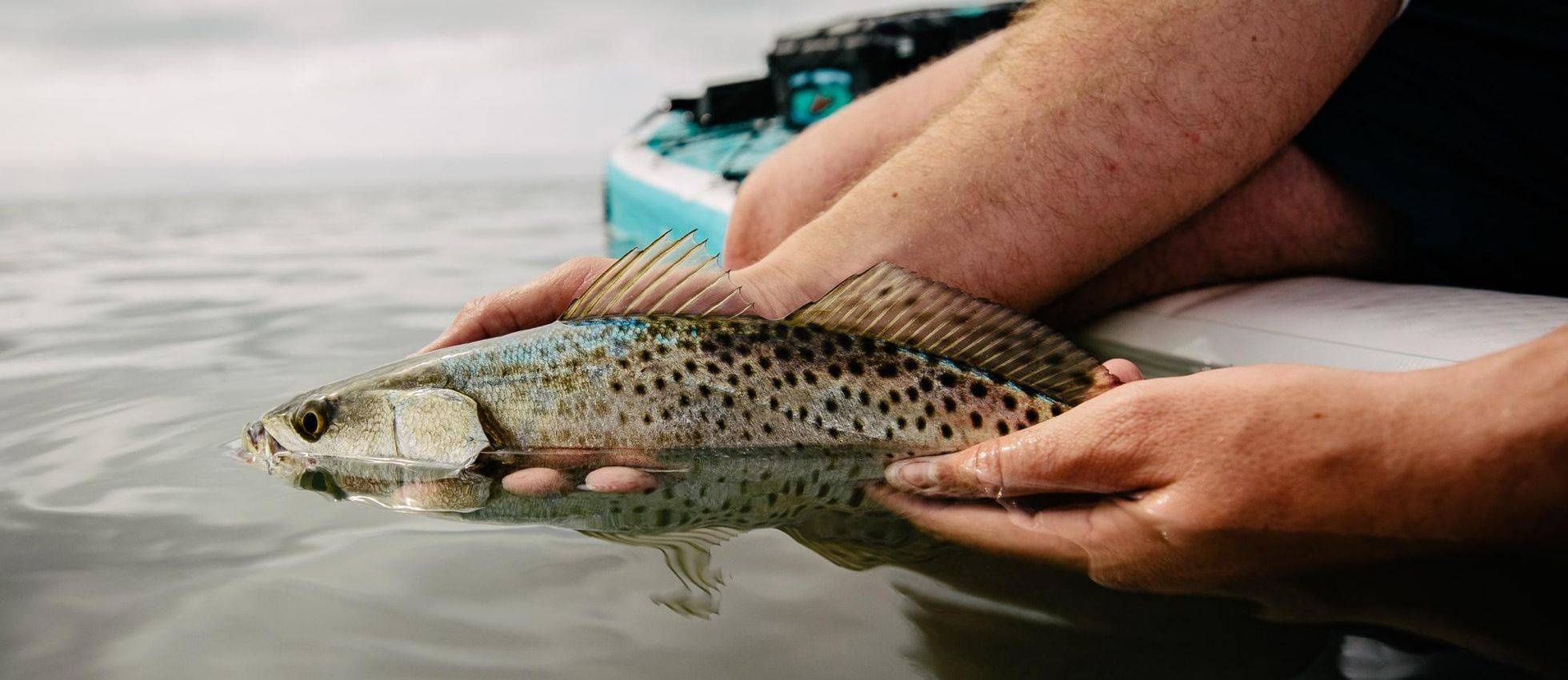 Our Favorite SUP Animal Sightings
If we've observed anything over a decade of paddle boarding, it's that nature is alive all around us and you don't have to travel far to experience the unexpected. Plus, when you call Florida home, you're almost always in for a few surprises while out on the water. So this one's for all the animal lovers out there: our favorite animal encounters to date. Well, at least the ones we were able to capture in photos.
---
HERE IN FLORIDA, WE HAVE BAYOUS, WE HAVE BAYS, WE HAVE THE GULF, WE HAVE RIVERS, WE HAVE LAKES. SO REALLY THE BEST THING ABOUT PADDLING IS THAT THERE'S SOMETHING FOR EVERYBODY." - Sean Murphy, BOTE Director of Photography
---
We Love Manatees
Let's start with one of our all time favorite creature sightings: manatees. I don't care who you are, seeing a manatee up close is a jaw-dropping experience. These gentle giants are surprisingly curious and will float at what feels like a snail's pace just a few feet from your board. If you happen to spot one beneath the water, just sit back and enjoy the show. We like living vicariously via Instagram through Jon-Paul Carew who seems to attract manatees wherever he goes.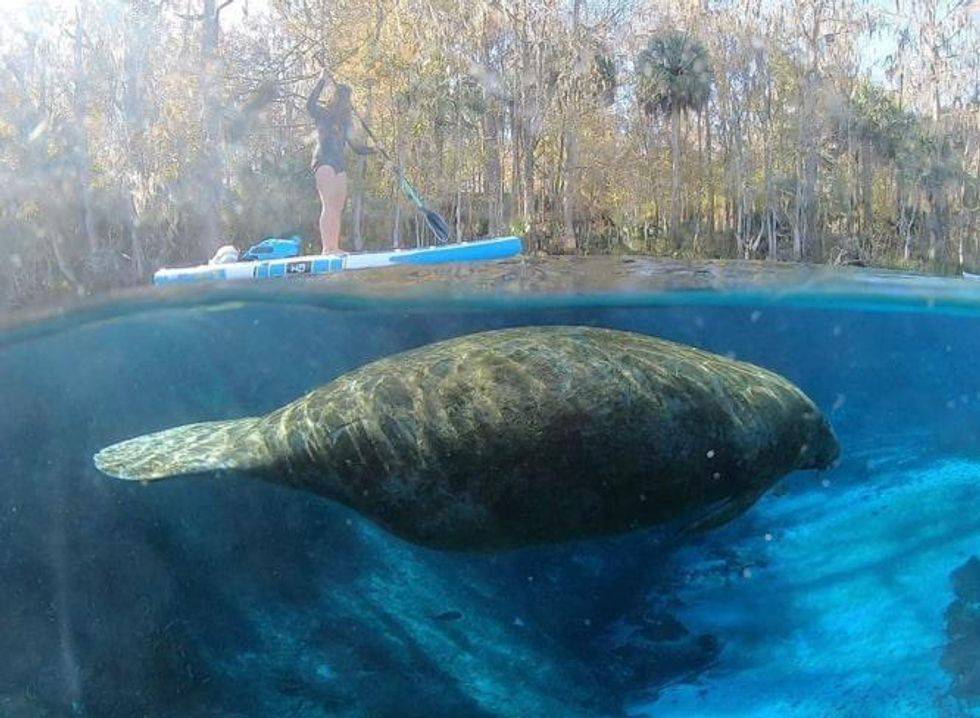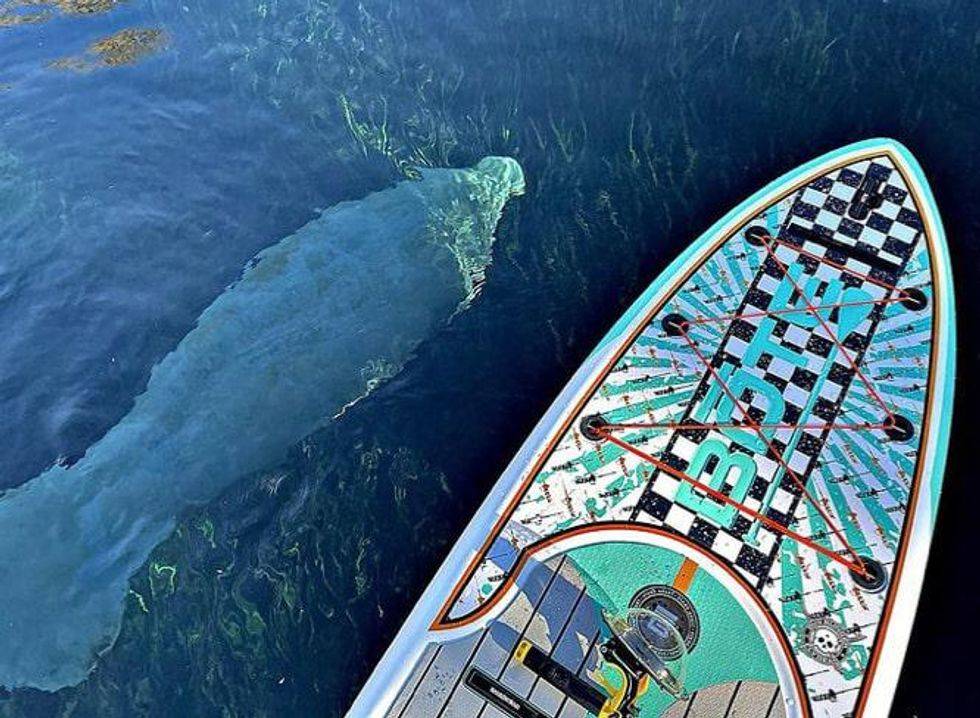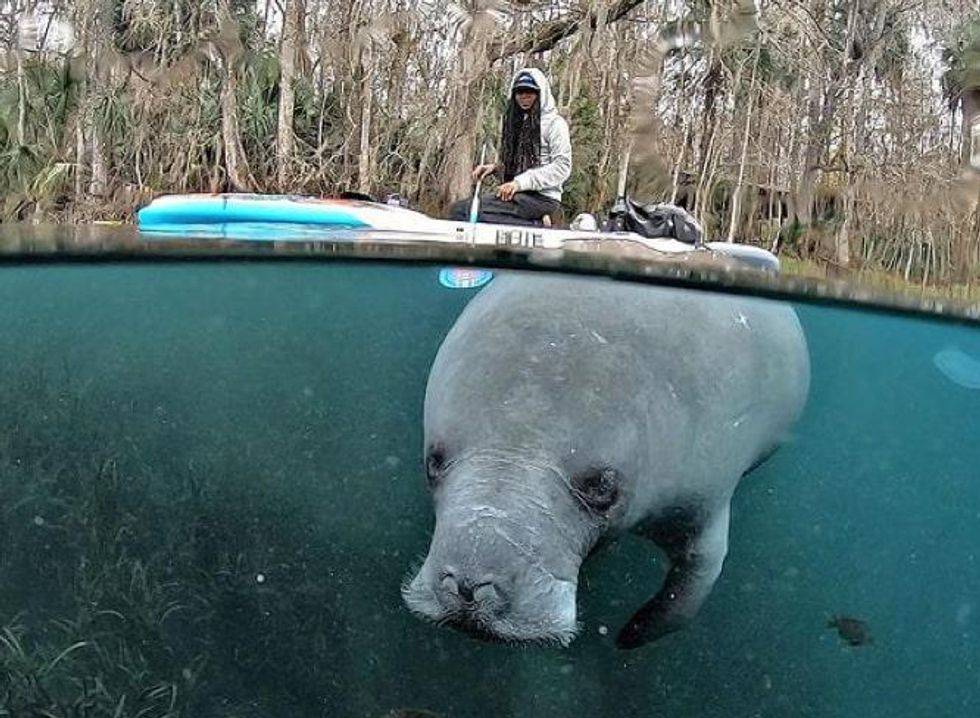 Fish On Fish On Fish
It's no secret that we love to fish--you could say it's in the BOTE DNA. So when asked to pick our favorite fish encounters in recent memory, where do we begin? Fishing for permit in Belize, reeling in tarpon in South Florida, ripping largemouth bass across the U.S., spotting goliath grouper and cobia in the Gulf of Mexico, catching and releasing barracuda in the Bahamas. We. Love. To. Fish. And the list goes on and on.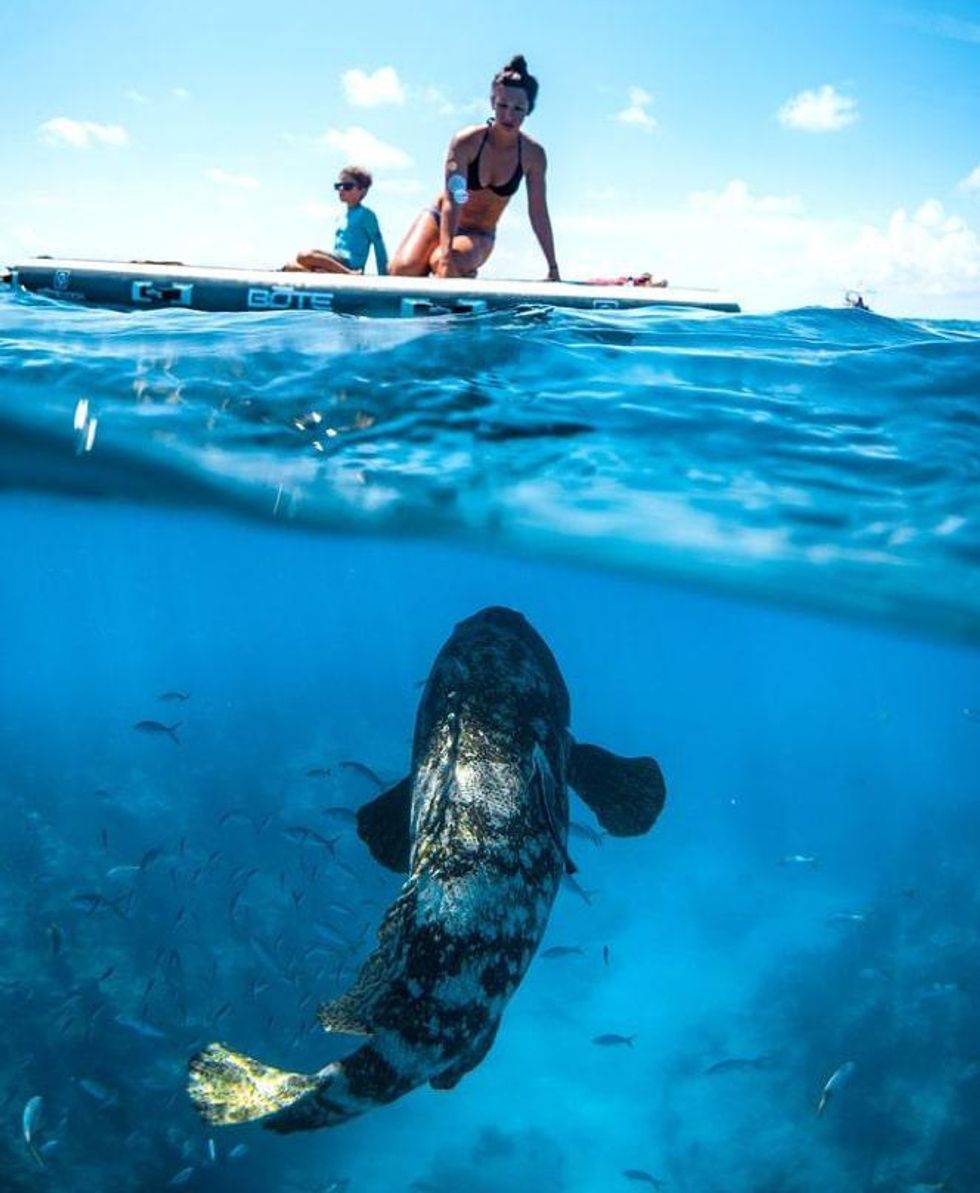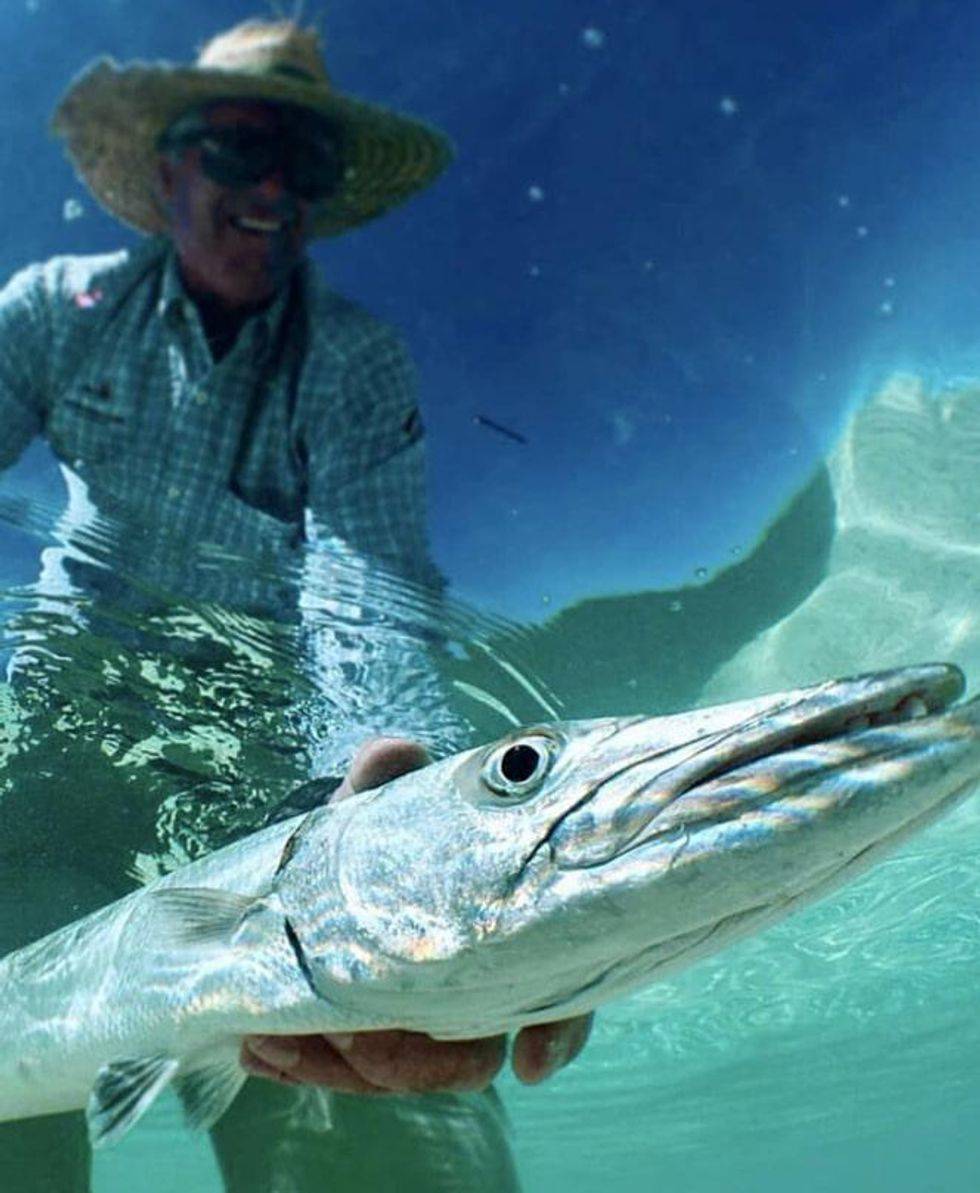 Photo: @brianokeefephotos
Lesser Seen Sealife
There's no doubt about it: the best sightings are the ones you least expect. We often forget that just because some creatures aren't seen very often doesn't mean they don't exist; they may just be a little shy and think humans on giant paddle boards are incredibly threatening. Weird! So you can imagine why finding a sea turtle on a leisurely paddle or cruising the shallows and coming across an eagle ray can be the cherry on top of your day, providing weeks of "you'll never guess what I saw" stories for anyone who will listen.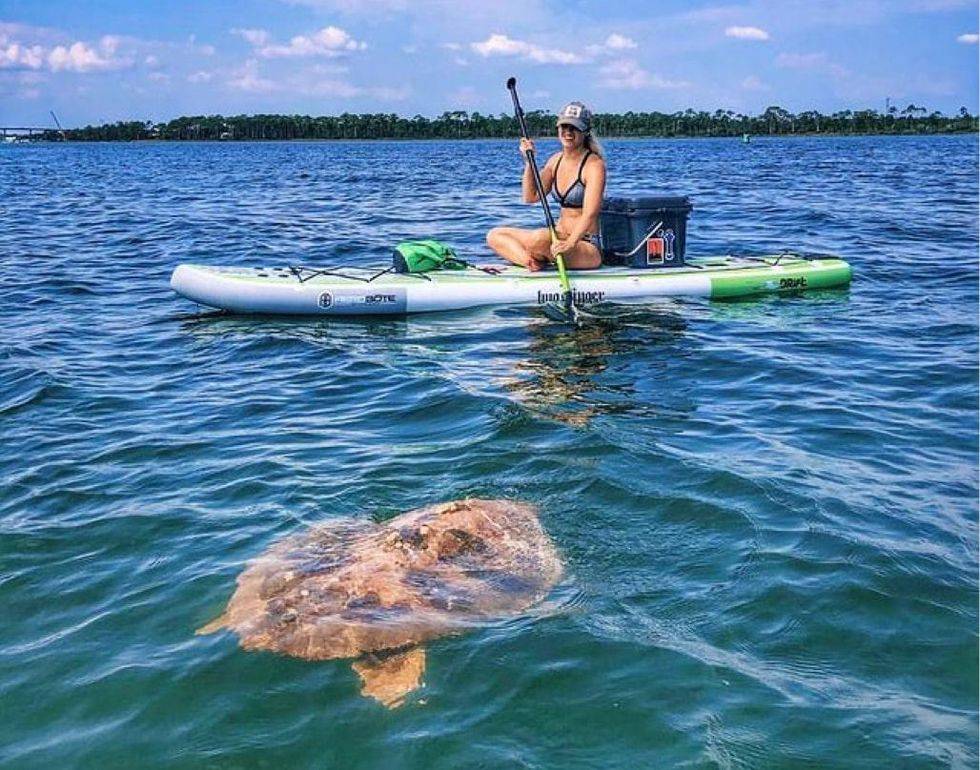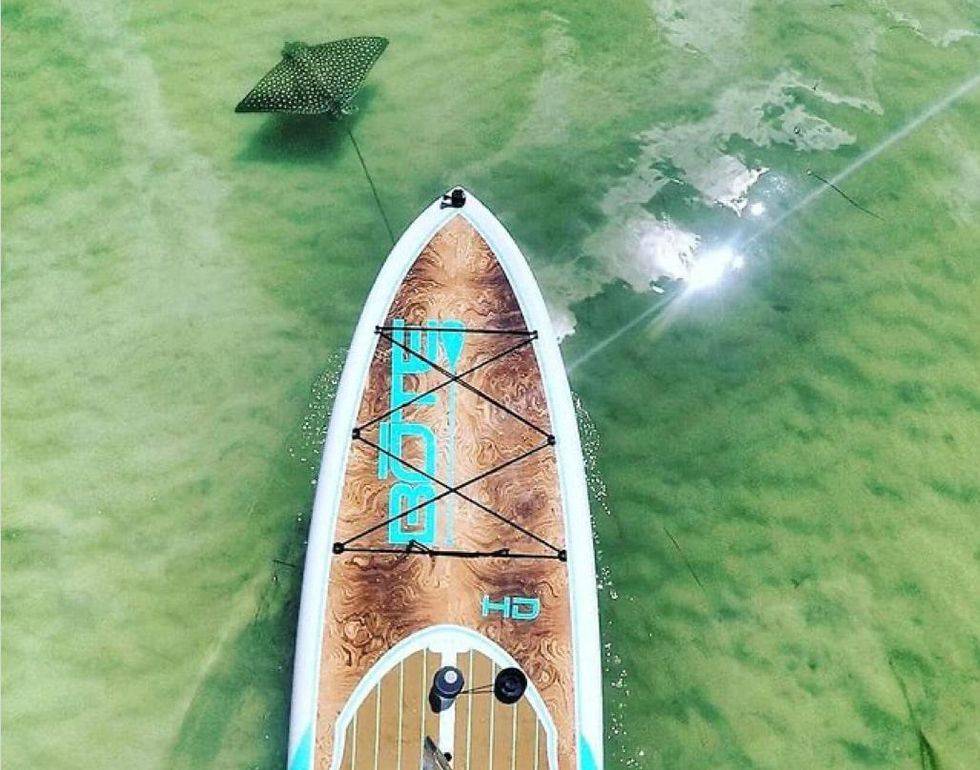 Onshore Sightings
Then there are the creatures that don't live in the water but catch your eye when you least expect it. Some of our favorites include spotting a moose while paddling the Green River in Utah while shooting A Western Flow and standing in awe while a couple of kangaroos photobomb a BOTE photoshoot in Australia.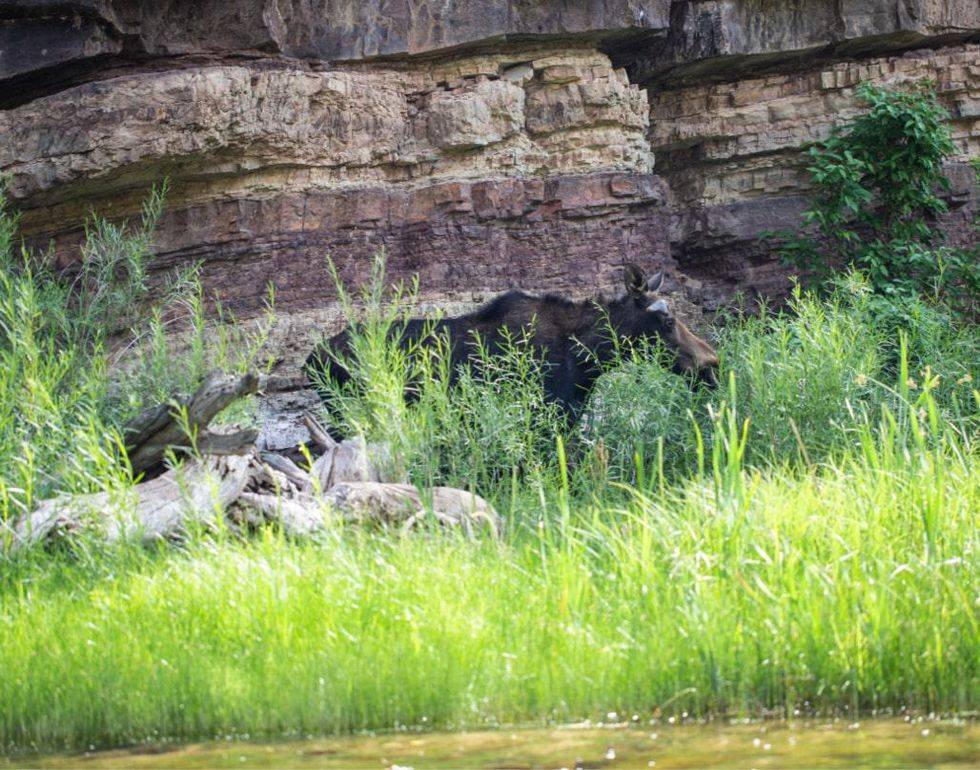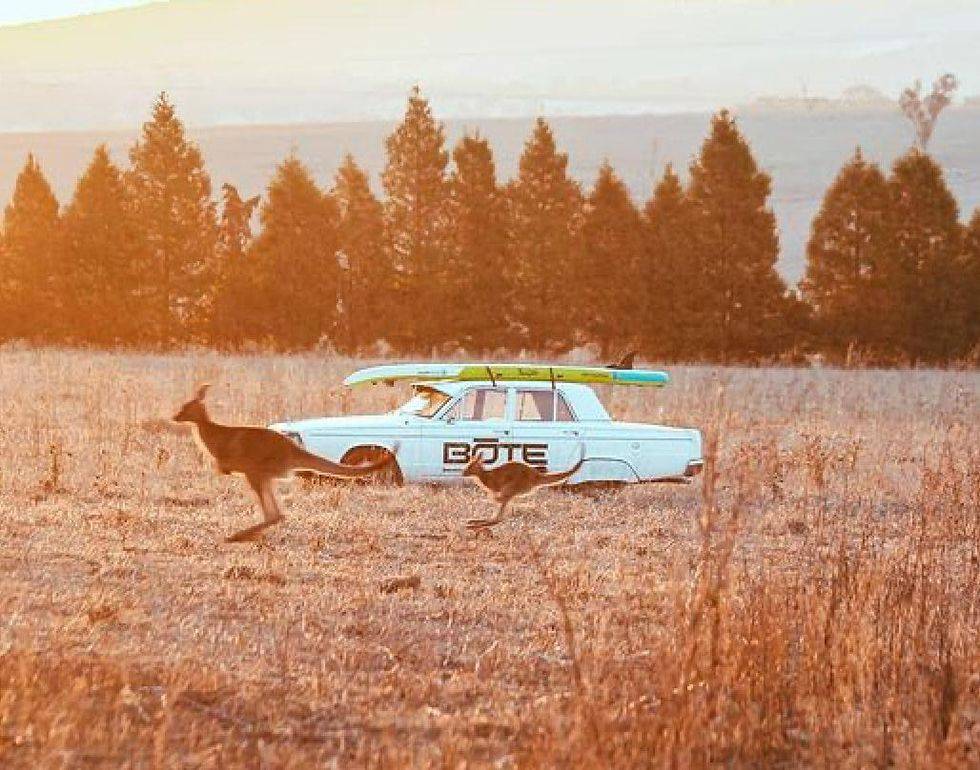 Creepy Creatures
If you're a thrill-seeking adrenaline junkie like a few guys we know around the office, maybe you're in the market for creature sightings that scare the shit out of you versus spotting hard-to-find animals or cuddly creatures. If that's the case, take your crazy ass to the Everglades to behold all the threatening sea life, bugs, and everything else you could possibly imagine in one spot. But hey, if sharks and crocodiles aren't your thing then just plan to stay out of the swamp and you're probably good to go.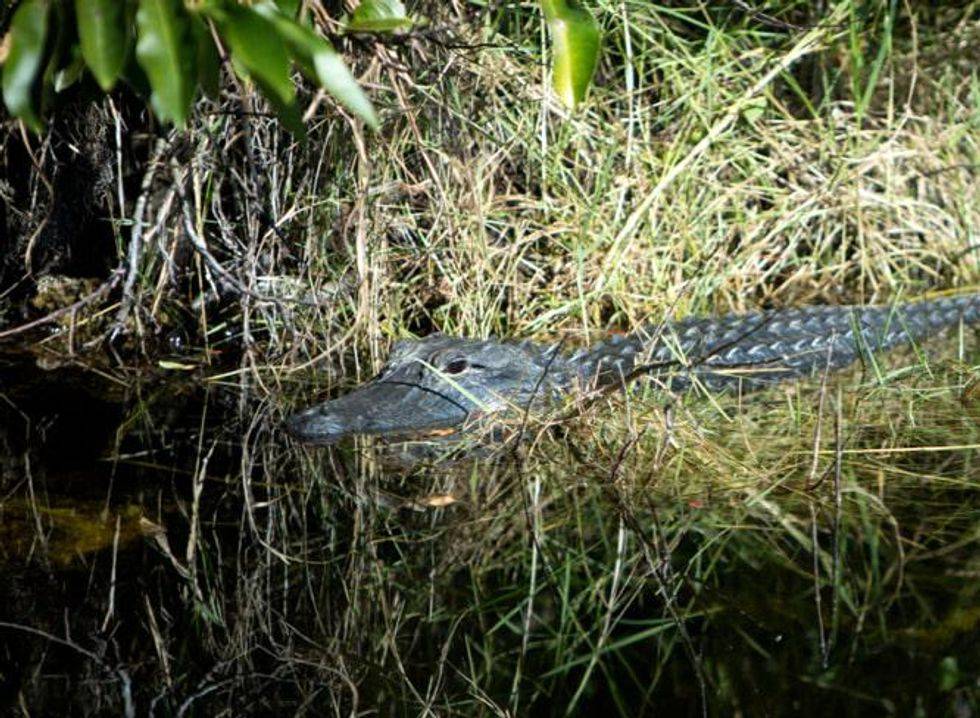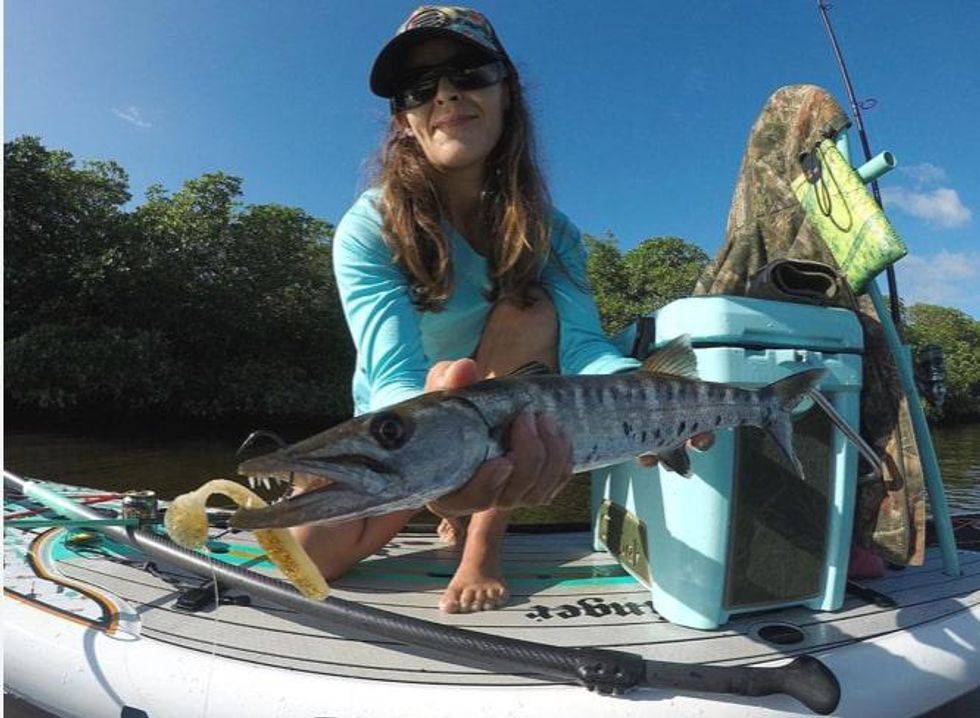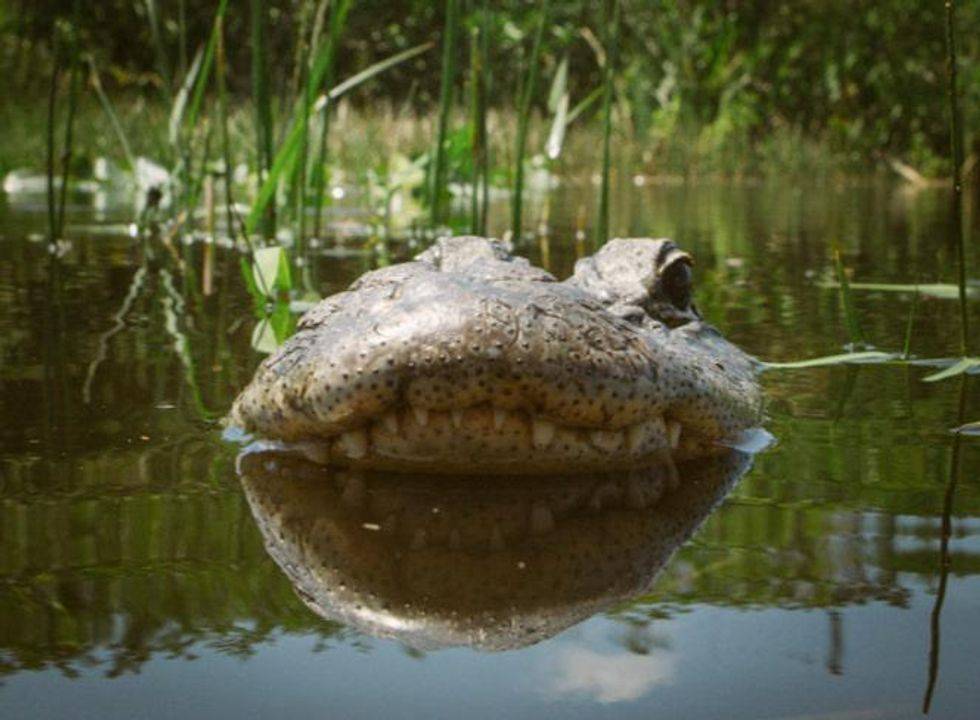 What's your most epic creature encounter while stand up paddle boarding? Tag us on Instagram. Pic or didn't happen!
(PSA: Safety first, picture second.)