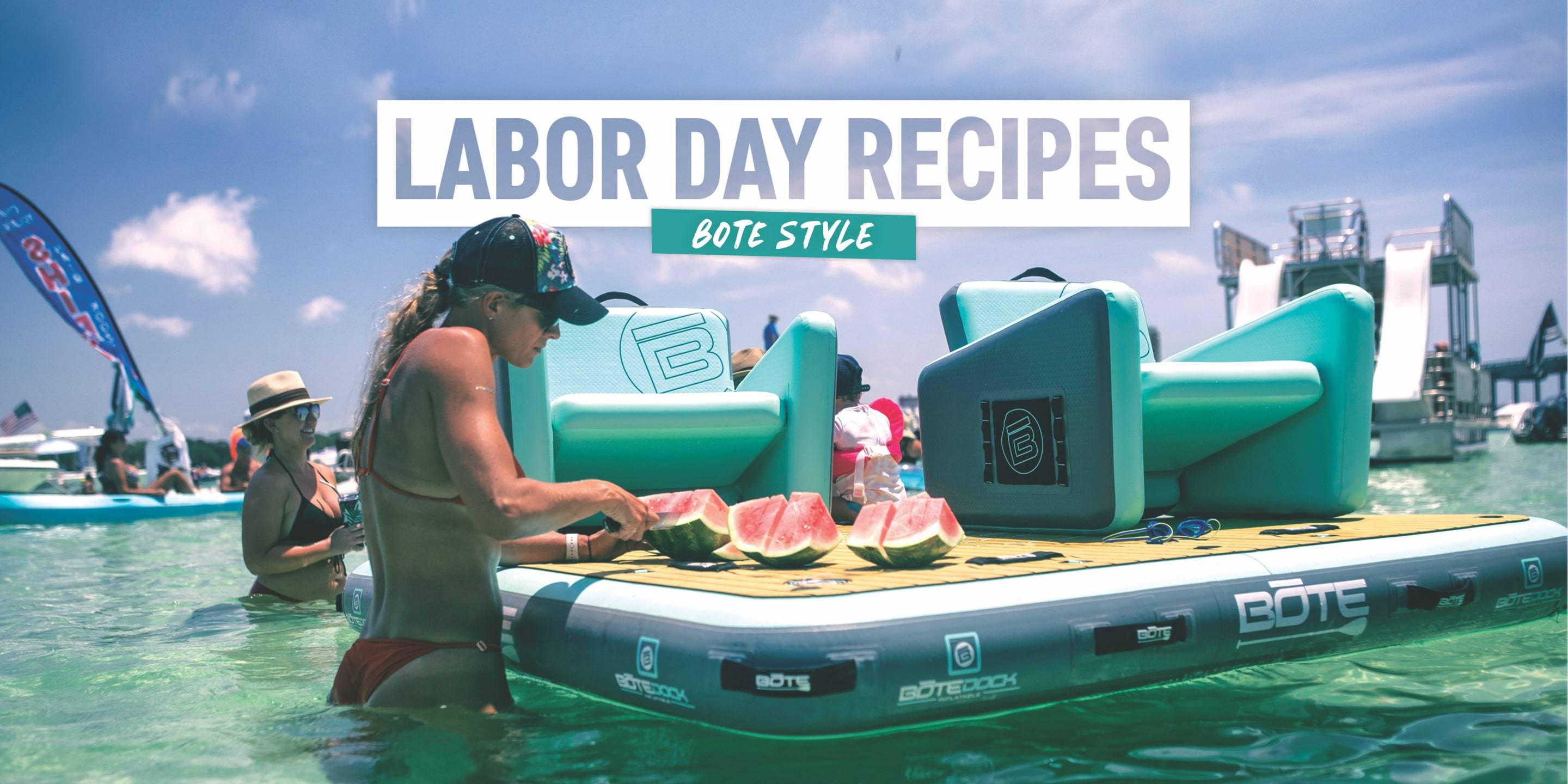 Backyard BBQ - BOTE Style | Recipes For a Labor Day Cookout
Throwing a Labor Day cookout this year? Do us a favor--if you have burgers, hotdogs, and baked beans planned for the menu, think again. While we can admit there are few things that feel more patriotic than a juicy cheeseburger on a hot summer day, Labor Day deserves a menu slightly more inspired. After all, it's the official unofficial Summer wrap party.
If you want to wow the crowd at your Labor Day party while claiming time back in your day so you can enjoy it (maybe even pop out for a quick morning SUP session before the party starts), then check out this menu below. That's right; we made it easy for you. From the main course to all the sides, we guarantee everyone will leave stuffed and happy, and the best part? It's less work than your typical cookout. Here's our favorite Labor Day cookout menu.
We're recommending you get messy this Labor Day with Alton Brown's Backyard Baby Back Ribs. You're probably thinking, how in the hell is this easier than burgers (albeit 100% more impressive). The secret is that these suckers are prepped and baked days before the party, leaving you to simply sear them on the grill for special effect (and a nice char). This baking technique from Alton Brown makes these ribs fall off the bone, so they're perfect for eating while hanging with friends and chasing kids.
INGREDIENTS

2 full racks
—
1/2 cup
1/2 cup
1/3 cup
1/3 cup
1 T
1 T
1/8 T
—

Baby Back Pork Ribs
Kosher salt
Orange Juice
Margarita Mix
Honey
Ketchup
Worcestershire Sauce
Instant Coffee Powder
Cayenne Pepper
Barbecue Sauce for Topping
RUB MIX

1 1/4 cup
3/4 cup
1/4 cup
2 T
1 T
1 T

Dark Brown Sugar  
Chili Powder
Garlic Powder
Ground Thyme
Cayenne Pepper
Allspice
INSTRUCTIONS
Place each rib rack on a sheet of heavy-duty aluminum foil. Season rack liberally with salt and 3 tablespoons of the rub. Turn the ribs, meat side down, and tightly seal the foil. Place on a sheet pan and refrigerate overnight.

The next day, heat the oven to 250. Combine the orange juice and margarita mix. Open each foil pouch, pour the mixture evenly between each pouch, reseal and place the pouch on the sheet pan in the oven for two hours.

Remove the ribs from the oven and carefully open one end of each pouch and drain the braising liquid into a heatproof measuring cup. Reseal the pouches and place them and the measuring cup in the refrigerator for up to eight hours.

The fat in the liquid will have solidified, so remove that from the top. Transfer the liquid to a small saucepan and add the honey, ketchup, Worcestershire sauce, coffee powder, and cayenne pepper. Whisk to combine. Set over medium-high heat and reduce to a glaze, approximately 10 minutes.

Set the gas grill to medium-high heat. Cut each slab in half and place them on the grill, flesh side down. Cook on each side for three minutes or until it has a nice char. Remove the ribs and use kitchen shears to cut them into individual servings.

Serve with your homemade barbecue sauce and any other fan favorites!
These side dishes are built for ribs. Some sweet in nature, others more filling, each dish was designed to enhance the rib experience and leave your friends and family wanting more. Make some of them or make them all, just know that no one side outshines the other, but all are damn good. Make sure to check out the servings for each of these recipes and amp up as needed for your party size.
This side dish from To Simply Inspire is an upgrade to your standard chips and salsa. Make it in the morning of your Labor Day party and just keep it in the fridge until you're ready to serve. This can be used as a dip with tortilla chips or as a standalone side dish, both freakin' amazing in their own right.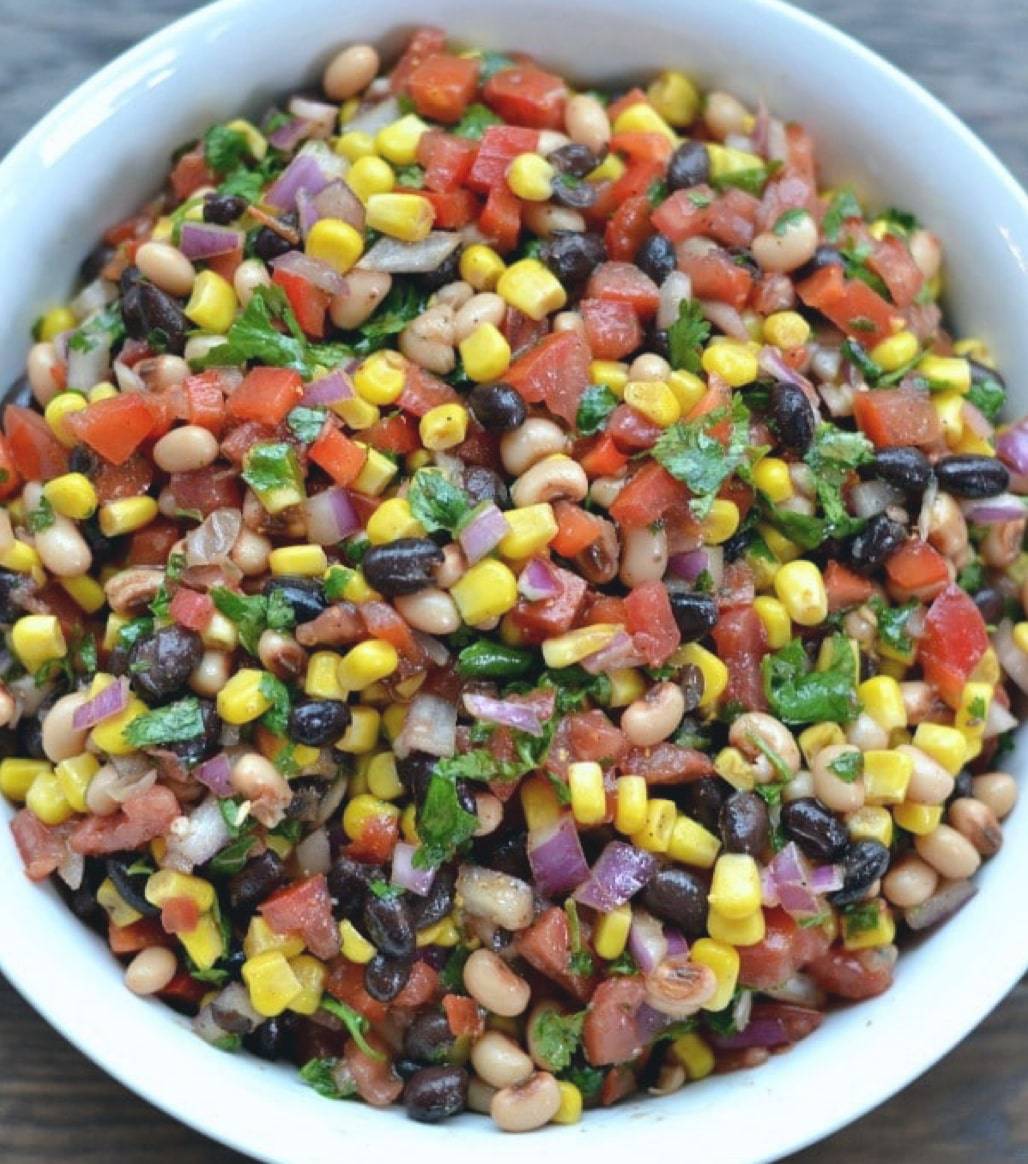 Photo: tosimplyinspire.com
INGREDIENTS

1/3 cup
1/3 cup
1 T
1 T
1/2
1 T
1 LB
15 oz can
15 oz can
11 oz can
11 cup
1 cup
1 T

Olive Oil
White Wine Vinegar
Chili Powder
Cumin Lime, juiced
Salt
Roma tomatoes, seeded and diced
Black-eyed peas, drained and rinsed
Black beans, drained and rinsed
Sweet corn, drained
Red onion, diced
Red bell pepper, diced
Fresh cilantro, chopped (optional)
Sugar (optional)
INSTRUCTIONS
In a large bowl, mix together olive oil, white wine vinegar, chili powder, cumin, lime juice, salt, and sugar (if using).

Add the tomatoes, black-eyed peas, black beans, corn, red onion, red bell pepper, and cilantro (if using). Mix together.

Cover and chill for at least an hour before serving.
Simple Macaroni and Cheese
We know mac n' cheese may not seem like a Labor Day staple, but it's the perfect carb-load compliment to tangy ribs. And trust us, if you have a bunch of kiddos at your Labor Day party, the parents are going to be thanking you for making something they'll eat. So why do we love this recipe so much? Because this Simple Macaroni and Cheese by allrecipes can be made up to two days in advance and just reheated on party day. It doesn't get much easier than that.
INGREDIENTS

1 (8 oz) box
1/4 cup
1/4 cup
1/2 T
–
2 cups
2 cups

Elbow Macaroni
Butter
All-Purpose Flour
Salt
Ground Black Pepper, to taste
Milk
Cheddar Cheese, shredded
INSTRUCTIONS
Boil the elbow macaroni per the instructions on the box. Drain.

In a large saucepan (or the pot you used to boil the macaroni) over medium heat, melt butter. Once melted, stir in flour, salt, and pepper until smooth, about 5 minutes. Slowly add the milk while continuously stirring until the mixture is smooth. Add the cheddar cheese to the mixture and stir until it's melted.

Add macaroni into the cheese mixture and stir to coat.

Pour your macaroni and cheese into an ovenproof casserole dish, cover, and store for up to two days in the refrigerator. When ready to serve, warm the dish back up by baking at 350 for one hour.
This coleslaw recipe by Dinner Then Dessert sticks to the basics for a deliciously crisp and refreshing side dish for ribs. We recommend making the dressing the day before, so the assembly is as simple as pouring the dressing over the coleslaw mix, stirring, and serving. If you like your coleslaw on the softer side, make this dish the day before so it can marinate overnight. Otherwise, making it the day of keeps it slightly crunchy.
INGREDIENTS

14 oz
1/2 cup
2 T
1 1/2 T
1 T
1/4 T

Coleslaw Mix
Mayo
Sugar
Lemon Juice                            
White Vinegar
Kosher Salt
INSTRUCTIONS
In a medium bowl, mix all ingredients except the coleslaw mix.

Once combined, add the coleslaw mix and stir to combine.

Refrigerate for at least two hours or overnight.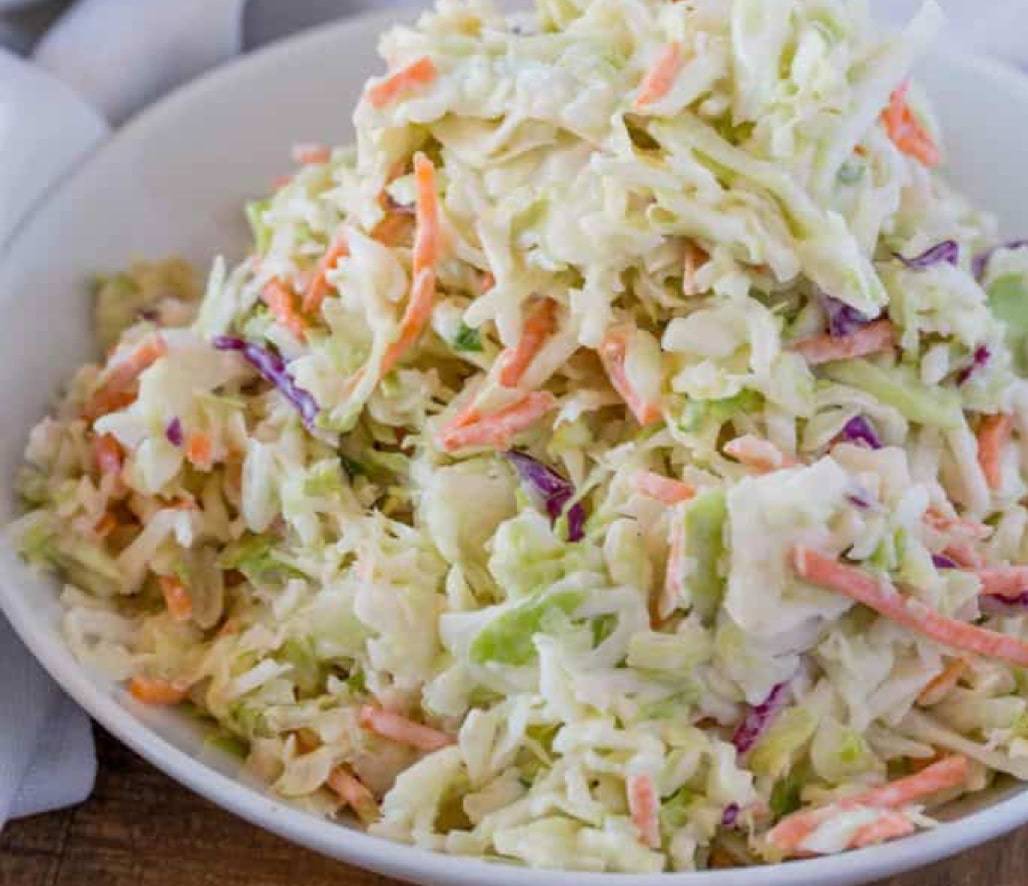 Photo: dinnerthendessert.com
This delicious yet straightforward red sangria recipe from delish will liven up your Labor Day party, especially when it pours directly out of your KULA 2.5 and into your new MAGNETumblers. We recommend doubling this recipe because if your crowd is anything like us, they're gonna want seconds… or thirds. The ultimate way to make Labor Day easy, the KULA 2.5 will keep this sangria ice cold until it's ready to be poured directly from the convenient tap. Drink up, friends!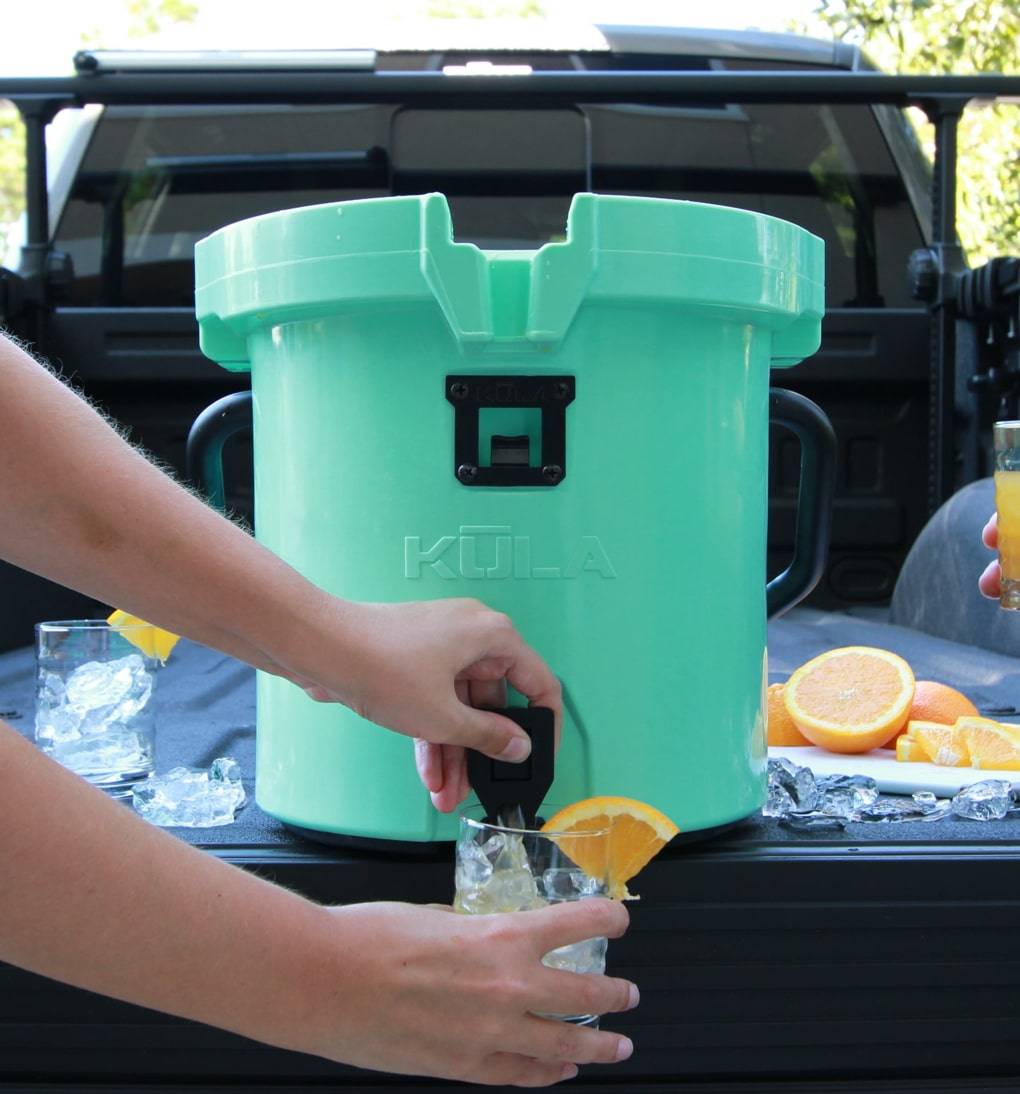 INGREDIENTS

1 Bottle
1 cup
1/2 cup
1/4 cup
1
1
1 cup
1 cup
1 can

Red Wine
Orange Juice
Brandy
Granulated Sugar                    
Orange, sliced
Apple, sliced
Blueberries
Strawberries, sliced
Sparkling water
INSTRUCTIONS
In your KULA 2.5, mix wine, orange juice, brandy, and sugar. Top with ice to keep it frosty cold.

Pour the red sangria straight from the KULA tap into your MAGNETumbler with a handful of fruit in the bottom.
If you want to pull out all the stops, you could finish off the meal with an American flag-themed dessert pizza (we're linking patriotic fruit pizza images for inspiration only). But we're here to tell you not to be an overachiever. After all, you're cooking ribs and mac 'n cheese in a 24 hour period. No one likes a showoff.
Our all-time favorite summer dessert and guaranteed crowd-pleaser? Juicy watermelon, sliced into wedges with the rind on for a built-in, compostable handle.
What does your Labor Day cookout menu look like? Give us a shout, #BOTENation, and let us know!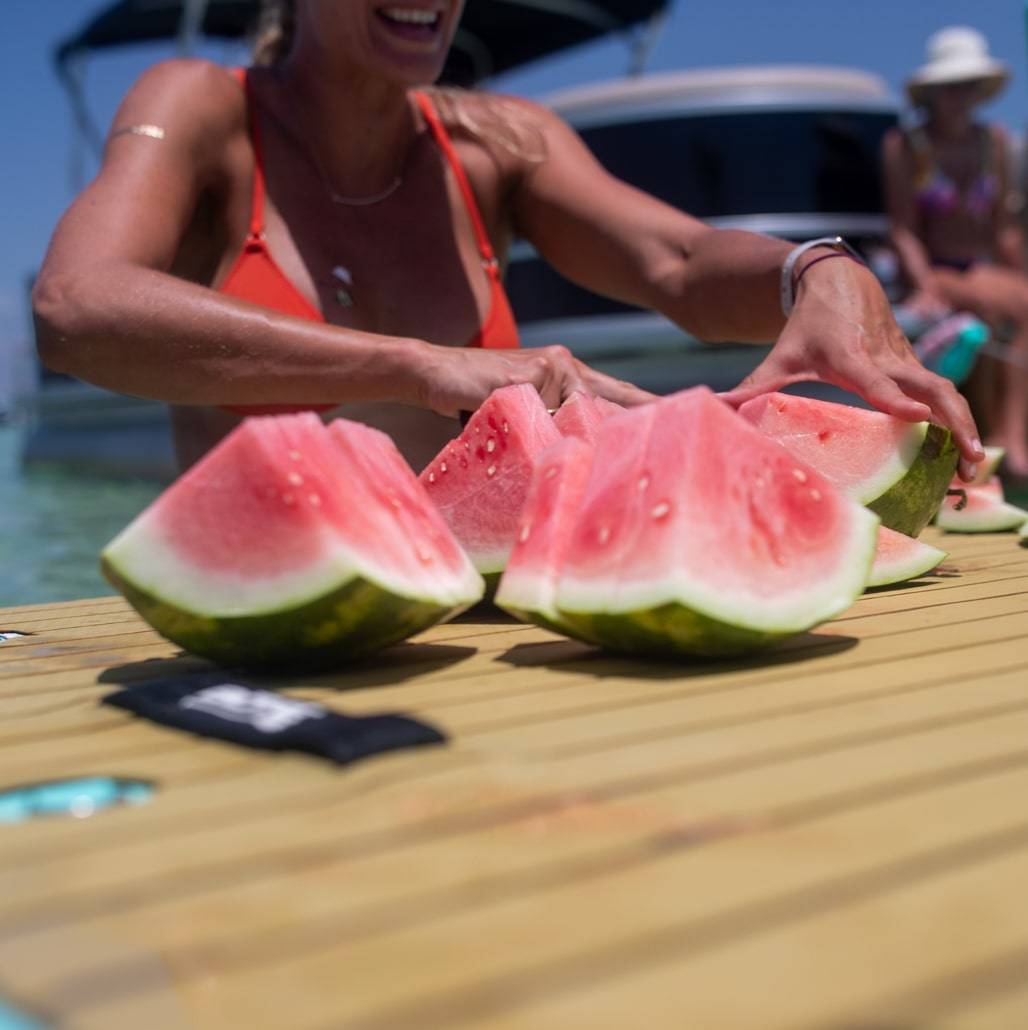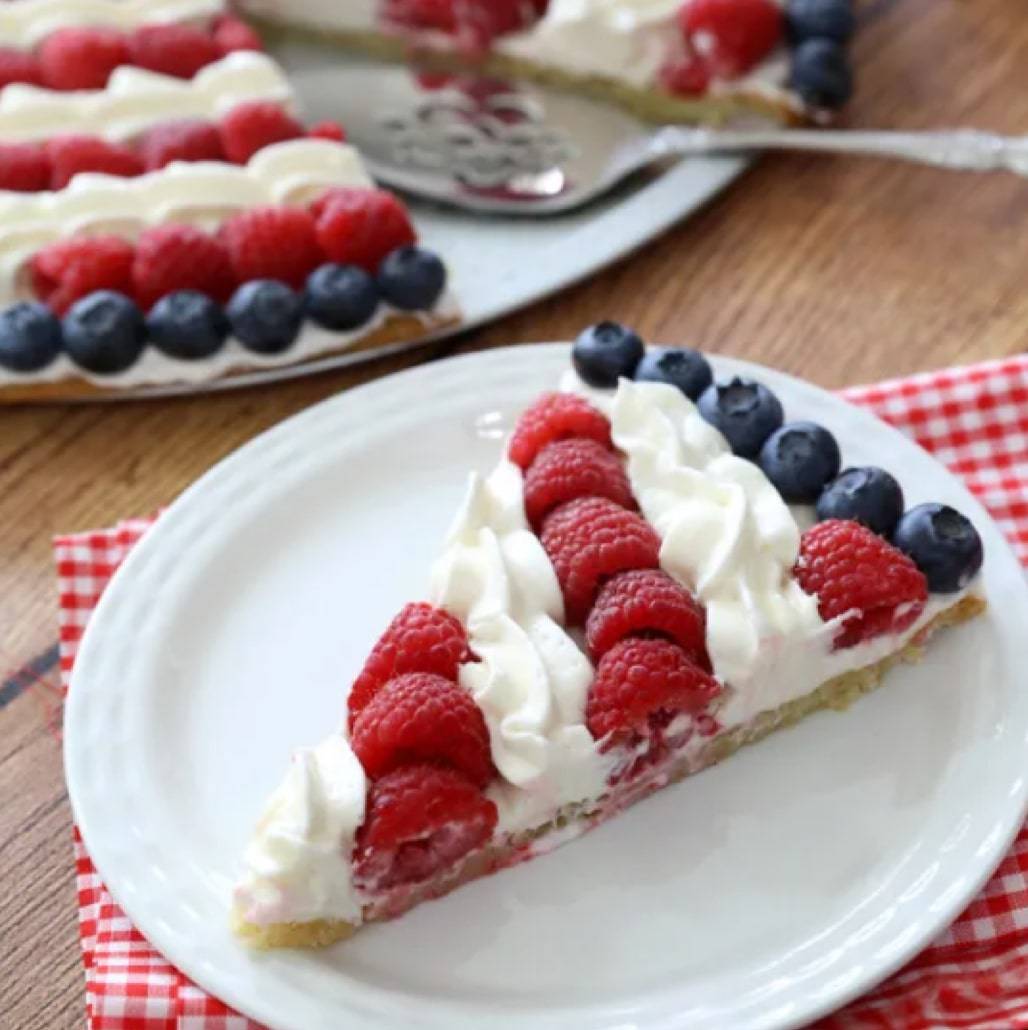 Photo: itsalwaysautumn.com