Inflatable Stand Up Paddle Boards
Anything but Soft
The BOTE Inflatable Paddle Board Lineup
BOTE inflatable paddle boards transform from a form factor small enough to fit in a backpack into a fully functional SUP in minutes. This system allows for superior ease of transportation and storage combined with unsurpassed rigidity when inflated thanks to our unique construction technology. And don't worry about scratches and dings because the military-grade PVC skin is virtually indestructible. So let your adventurous side run wild and take your AeroBOTE with you!
BREEZE Aero
Looking to get your toes wet in the world of paddle boarding? Keep it simple. The Breeze Aero Inflatable Paddle Board is known as 'the flagship of fun' thanks to its grab-and-go design perfect for spontaneous weekend getaways or just a chill day at the beach. Built for the all-around hobbyist, this board is a recreational dream on the water.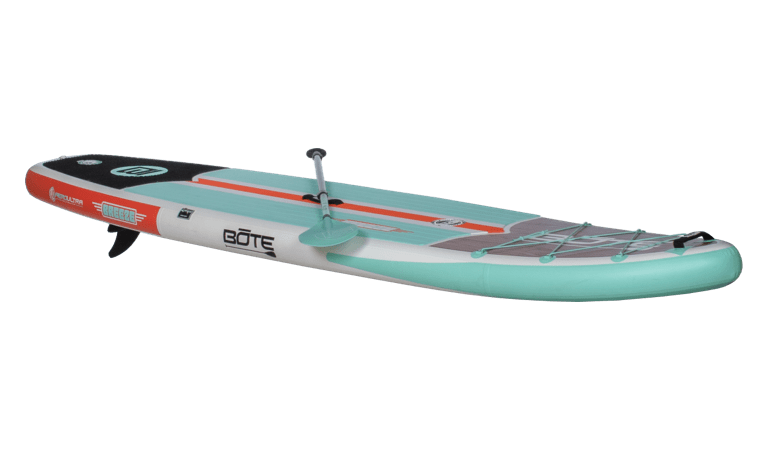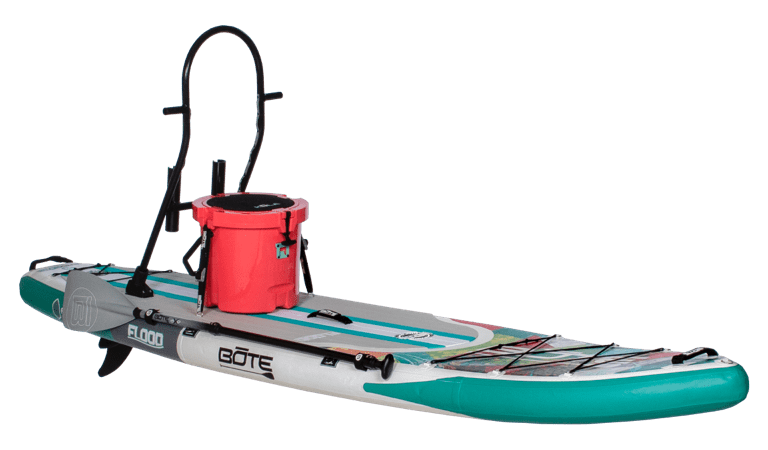 FLOOD Aero
It's sleek. It's sturdy. It's the Flood Aero Inflatable Paddle Board. Made for the adventurer who's looking for a quality board that won't slow you down, the Flood Aero is convenient to store, easy to carry and even easier to paddle. It's an all around recreational paddle board, perfect for leisurely paddling, catching some small waves, and SUP fitness, thanks to its stable platform.
HD Aero
If you're all about the lifestyle but want something that's packable and portable, the HD Aero Inflatable Paddle Board is the best inflatable SUP for you. Just like the GatorshellTM HD, this inflatable SUP is compatible with all of the fishing attachments you need to get on the water. Do-it-all meets grab-and-go with this board, making it hands-down the best inflatable paddle board for paddle board yoga, morning paddles with your young 'un, and packing down with a cooler and furry friend.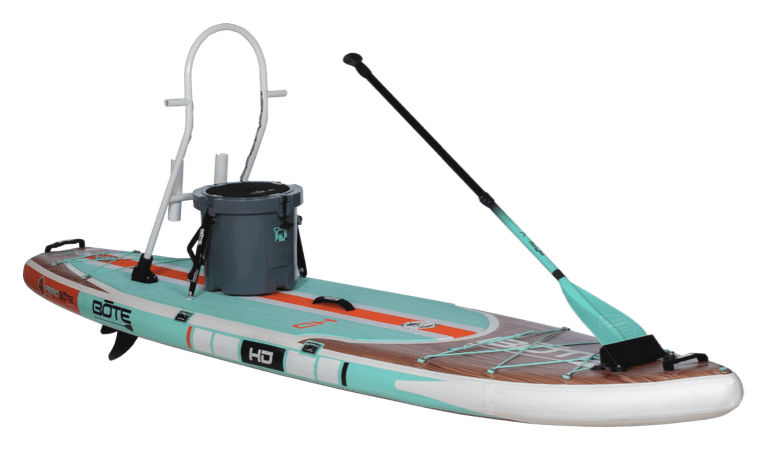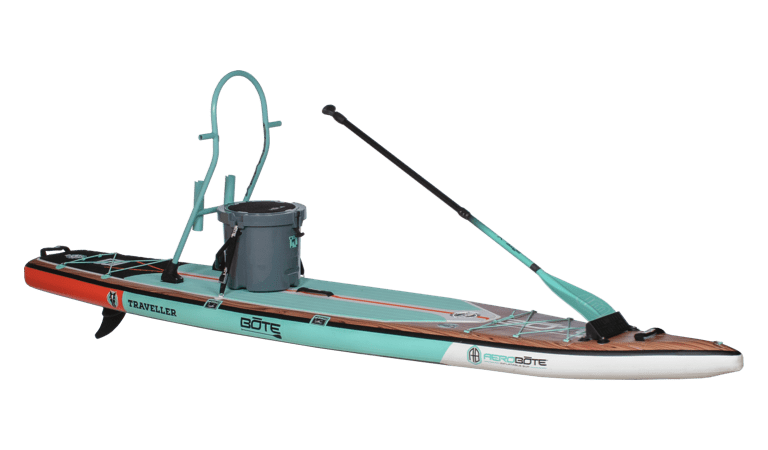 TRAVELLER Aero
Wherever you want to go, the Traveller Aero Inflatable Paddle Board helps you go farther. The touring paddle board is reimagined as an inflatable SUP that helps you go the distance on the water and travels any distance thanks to its ease of portability. It's highly stable platform makes it the perfect companion for fitness paddling and leisurely hanging out on the water.
Rackham Aero
For when you want to pack and go but can't compromise capacity and stability, the Rackham Aero Inflatable Paddle board is the ideal choice for the outdoorsman. Coined as 'The Waterman's SUP', this inflatable SUP was created for paddle board fishing and hunting adventures.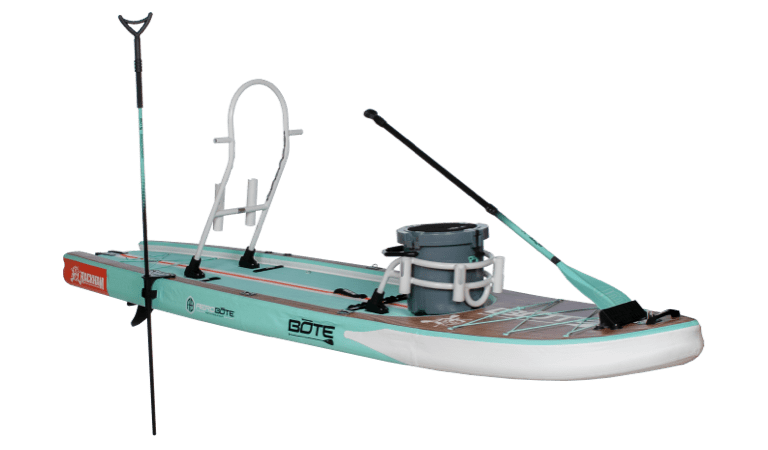 COMPARE
Breeze Aero
Flood Aero
HD Aero
Traveller Aero
Rackham Aero

Single Chamber with
Entry Rocker Nose

Single Chamber with
Entry Rocker Nose

Single Chamber with
Entry Rocker Nose

Single Chamber with
Entry Rocker Nose

Dual Chamber with
Entry Rocker Nose

Power-Pole® Micro Compatible

Accessory Mounting Points