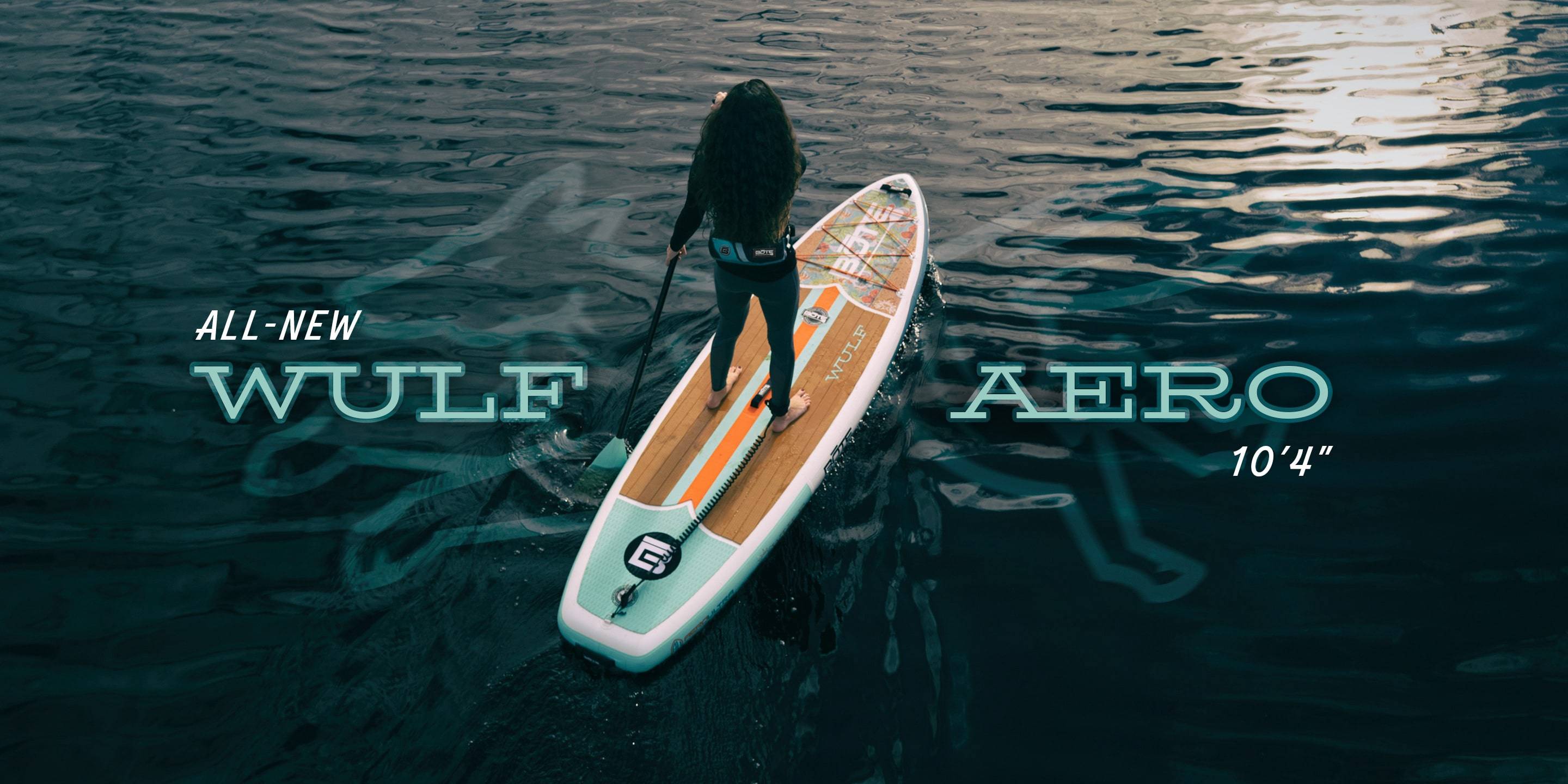 Your Guide to the new WULF Aero 10′4″
Imagine a board built for the everyday—a board conceived in the belly of utility and let loose upon the open sea of empty-canvas adventure. Imagine minimum fuss and maximum fun. Imagine minor gizmos and major utility. Imagine a board so downright stylish, stable, and wallet-friendly that it could turn the heads of first-time paddlers and veterans alike.
Well, imagine no more. Introducing the all-new WULF Aero—BOTE's latest and greatest stand up paddleboard for the everyman and everywoman. The WULF is the perfect vessel for those first looking to get into stand up paddle boarding or those wanting to add a wallet-friendly option to their arsenal of boards.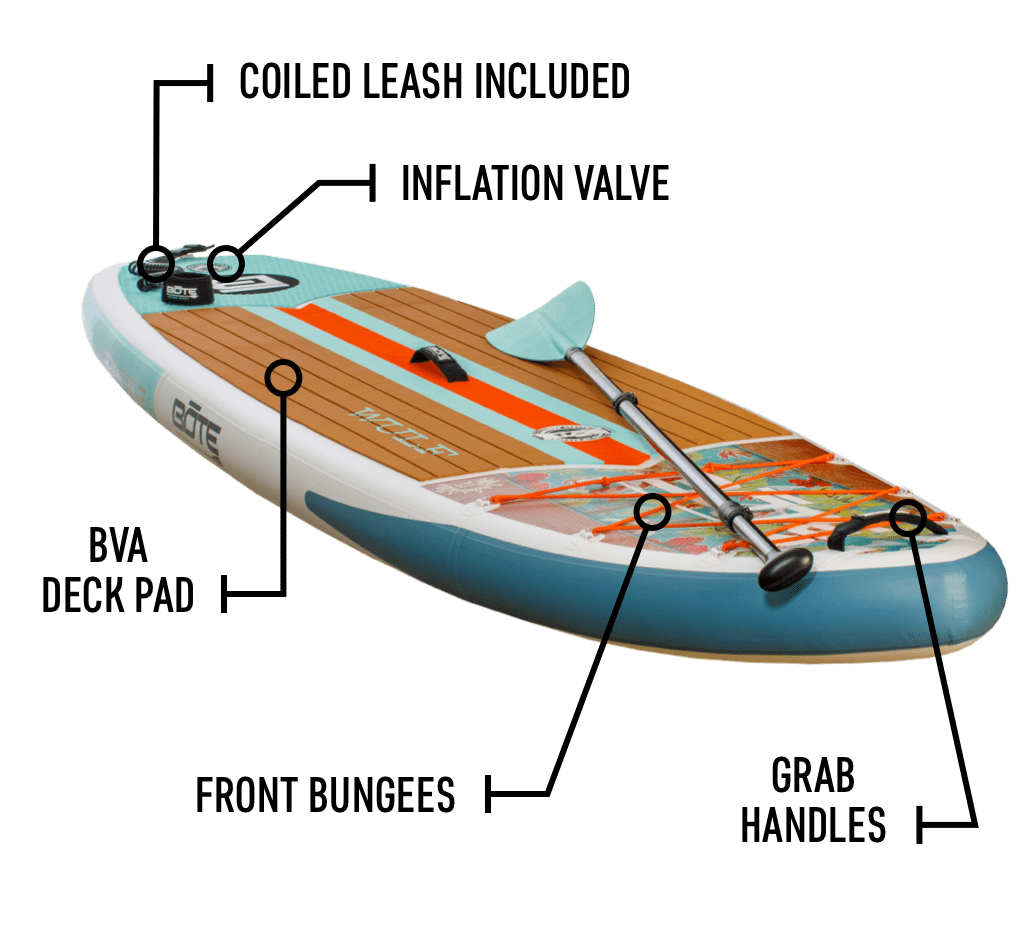 what more could you need?
The WULF Aero is a no-nonsense, no bells-and-whistles watercraft designed for breaking down pretty much every barrier to entry. Between the wallet-friendly price point, the supreme stability, and the ultra lightweight construction, the WULF is a back-to-basics board whose aim is simple: to get people on the water - no matter what type of paddler you are! It doesn't discriminate based on ability or interest, and it certainly doesn't clutter or confuse. It's meant for one thing and one thing only: easy and effortless days on the water. It comes with a coiled leash to keep you secure, bungees to hold your supplies, and soft BVA deck pad foam to keep you comfortable and give you firm footing – what more could you need?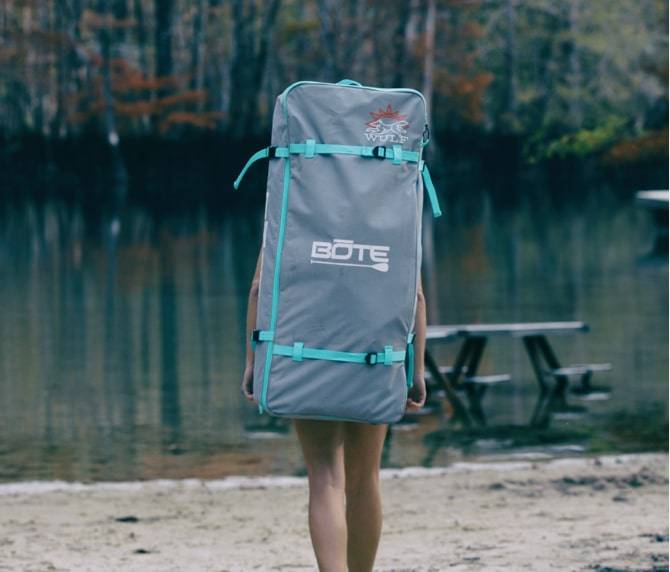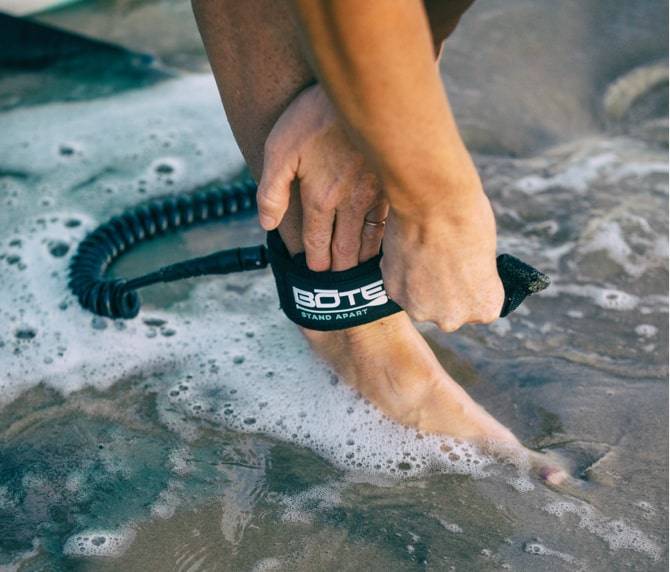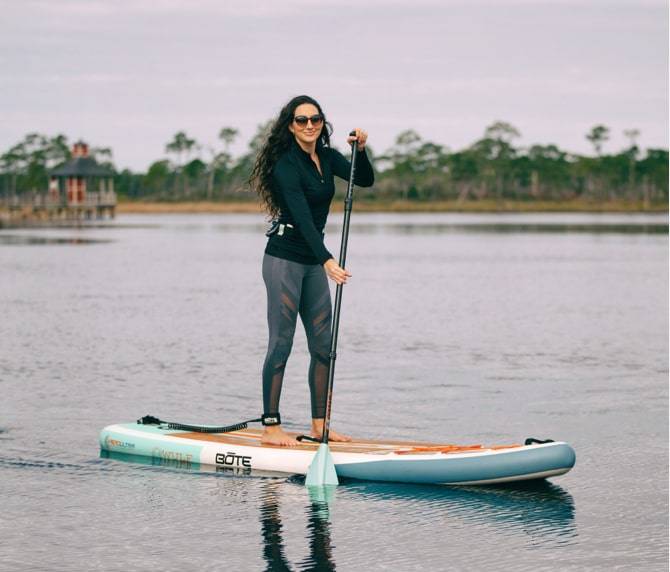 The WULF possesses all the style and superb construction you've come to expect from BOTE. Constructed with AeroULTRA technology, this 10′4″ board is steadier than your gaze across the sea, and lighter than your heart as the sun sets behind the horizon. With a carrying capacity of 250lbs and a loaded bag weight of 29lbs, this board packs a small but mighty punch. It's lightweight, easy to carry, and easy to paddle. For entry-level paddlers, its unmatched stability is unquestionably helpful for anyone trying to gain confidence on the water.
In terms of extra amenities, there are refreshingly few things you need to worry about. Just the board, paddle, 10″ Center Fin, leash, Aero Repair Kit, Hand Pump, and Travel Bag. And voila! You're ready to get on the water.
wallet-friendly water vessel
Let's be honest: no matter how you slice it, finding a stand up paddle board in this day and age for less than five hundred dollars is a steal. Doing so with a board as sleek and thoughtfully-designed (even if intentionally minimalist) as the WULF is… well, almost unheard of.
Whether you're a first-time paddler looking for a budget-friendly entry point or a seasoned vet looking for an extra toy to add to your gear closet, the WULF's price point makes it a no-brainer. In fact, you'd be forgiven for chomping at a deal like this like a pack of hungry Wulves.
The WULF Aero is named after, and conceived from, ancient Norse & European wolf mythologies. According to BOTE Creative Director Rob McAbee—
IN A NUTSHELL, THE WOLF CHASES THE SUN (AND THE MOON) WHICH CAUSES THE DAY AND NIGHT AND THE SEASONS, THEN AT THE END OF TIME - THEY DEVOUR THE SUN. IT'S THE GENERAL NARRATIVE FOR THE MULTIPLE EUROPEAN WOLF MYTHOLOGIES. I THOUGHT THIS COULD BE A COOL IDENTITY FOR A BOARD SINCE OUR BRAND (AND THIS PRODUCT) IS LITERALLY "CHASING THE SUN" FROM A SEASONALITY AND PRODUCT USAGE PERSPECTIVE.
- BOTE Creative Director Rob McAbee
The name 'Wulf' was an intentional mis-spelling that uses a German surname to represent the English word Wolf.
To live the life of the WULF means to fully embody the paddling lifestyle. Whether that means waking at sunrise and embarking on a full-on, full-day paddling excursion, or merely taking your board out for a sunset float, the WULF is designed to chase the sun however you see fit. It could be leisurely; it could be in pursuit of adventure. But one thing is clear: the WULF is for the wolf in all of us.
It's a simple, stable vessel for those whose mission is to chase the sun. It's an all-day, everywhere board for the everyman and woman.