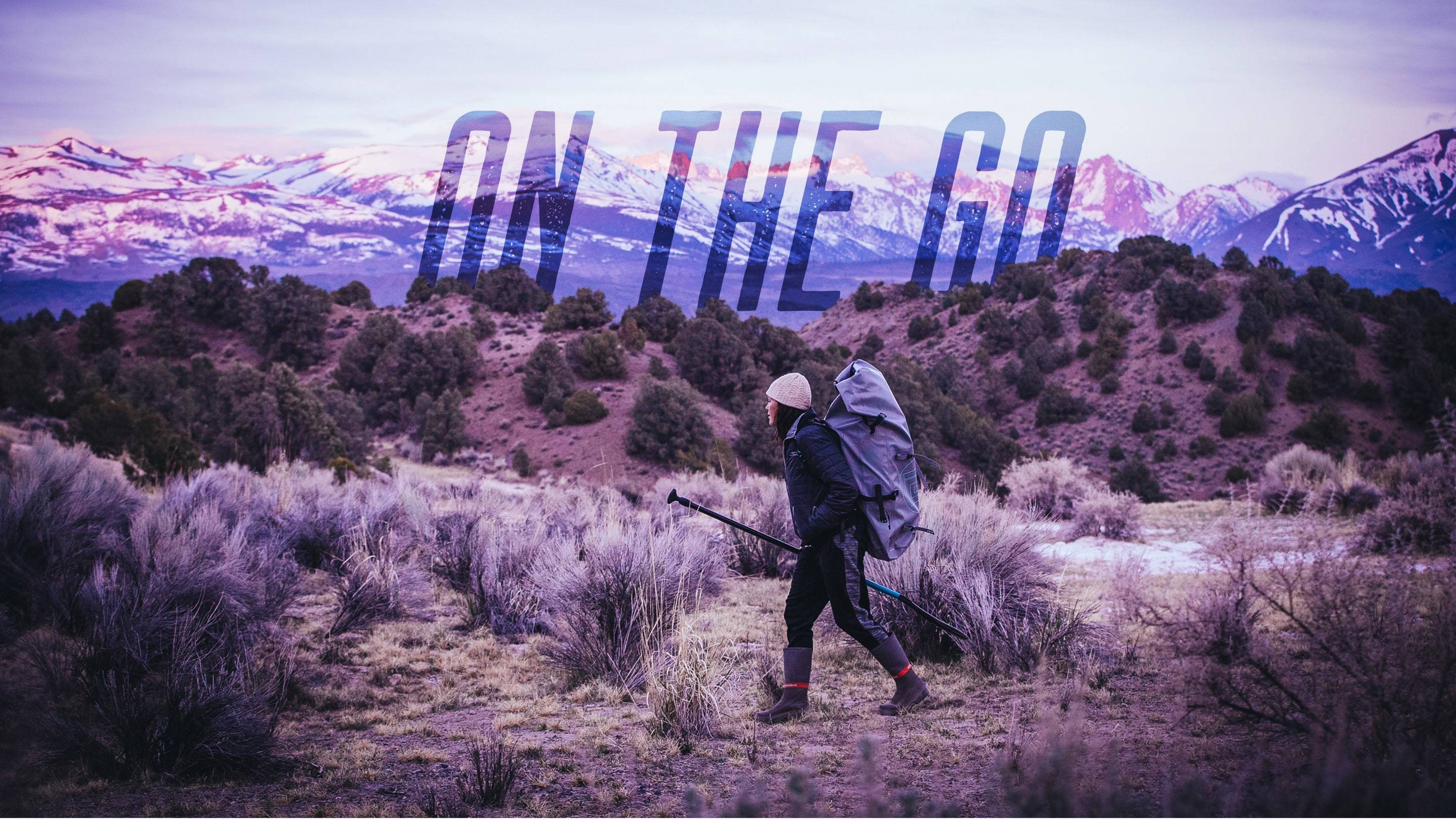 on the go: transporting inflatable boards and kayaks
We all love going out on the water with our various watercrafts, but real talk: transporting and storing them is a huge pain in the ass. Luckily for you, BOTE has spent the past several years developing the world's best inflatable stand up paddle boards, and even more recently the best inflatable kayak, the LONO.
Here at BOTE, we always stick to the design principle that "we build gear for us" and during our adventures in product design, prototyping, and testing, we find that we travel A LOT and end up in places that require boards and kayaks to fit in tight spaces. Mode of transportation is also ever-changing. Airplanes, boats, cars, trucks, or mule... we never know what we are gonna get!
For this, there's really only one reliable solution: inflatables. We've patented, tested and perfected our Aero Technology so that our inflatable paddle boards and inflatable kayaks can go from storage bag to fully functional watercraft in less than five minutes. Yeah, we know it sounds insane, but it's also incredibly cool.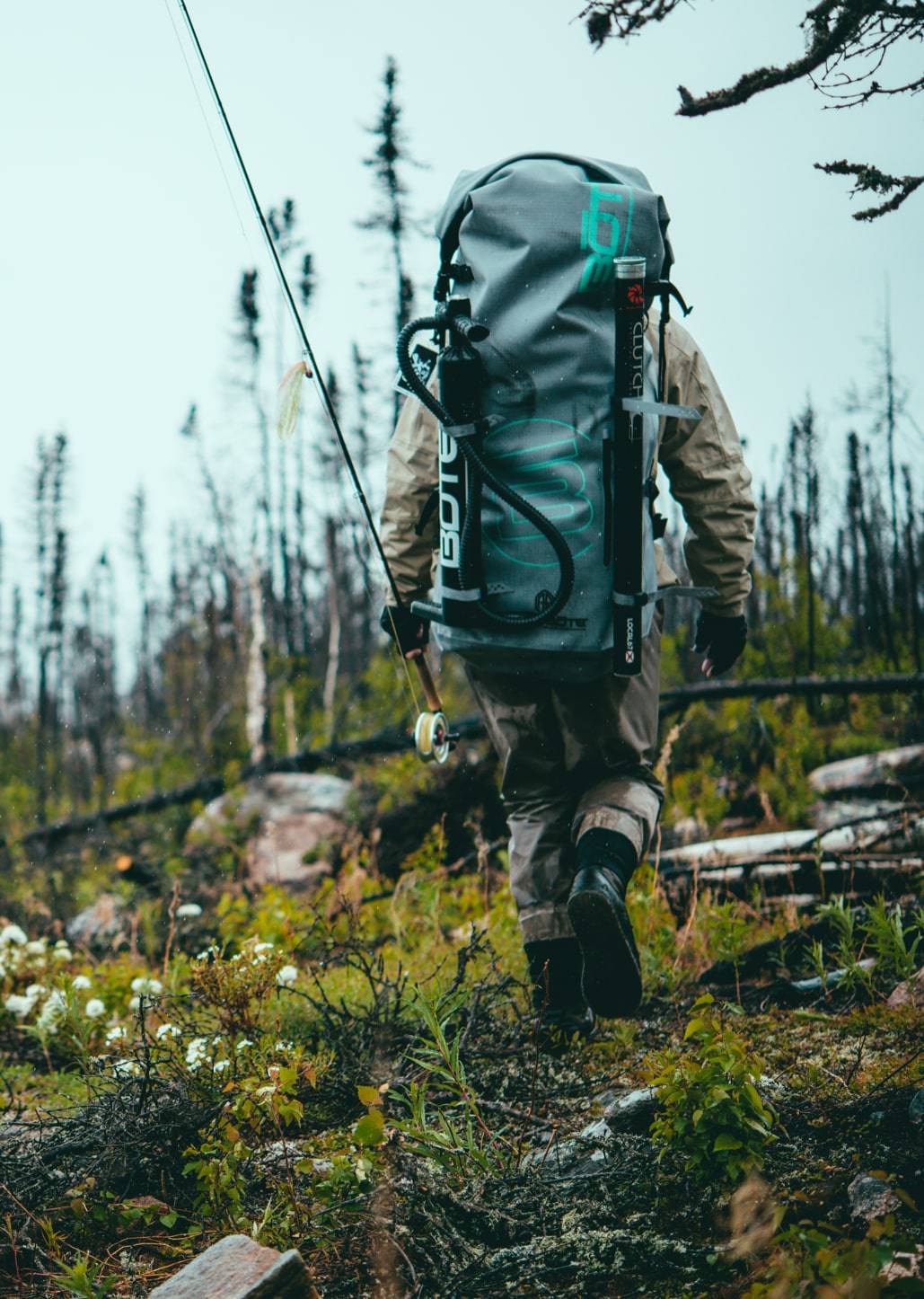 Featured: BOTE Aero Travel Bag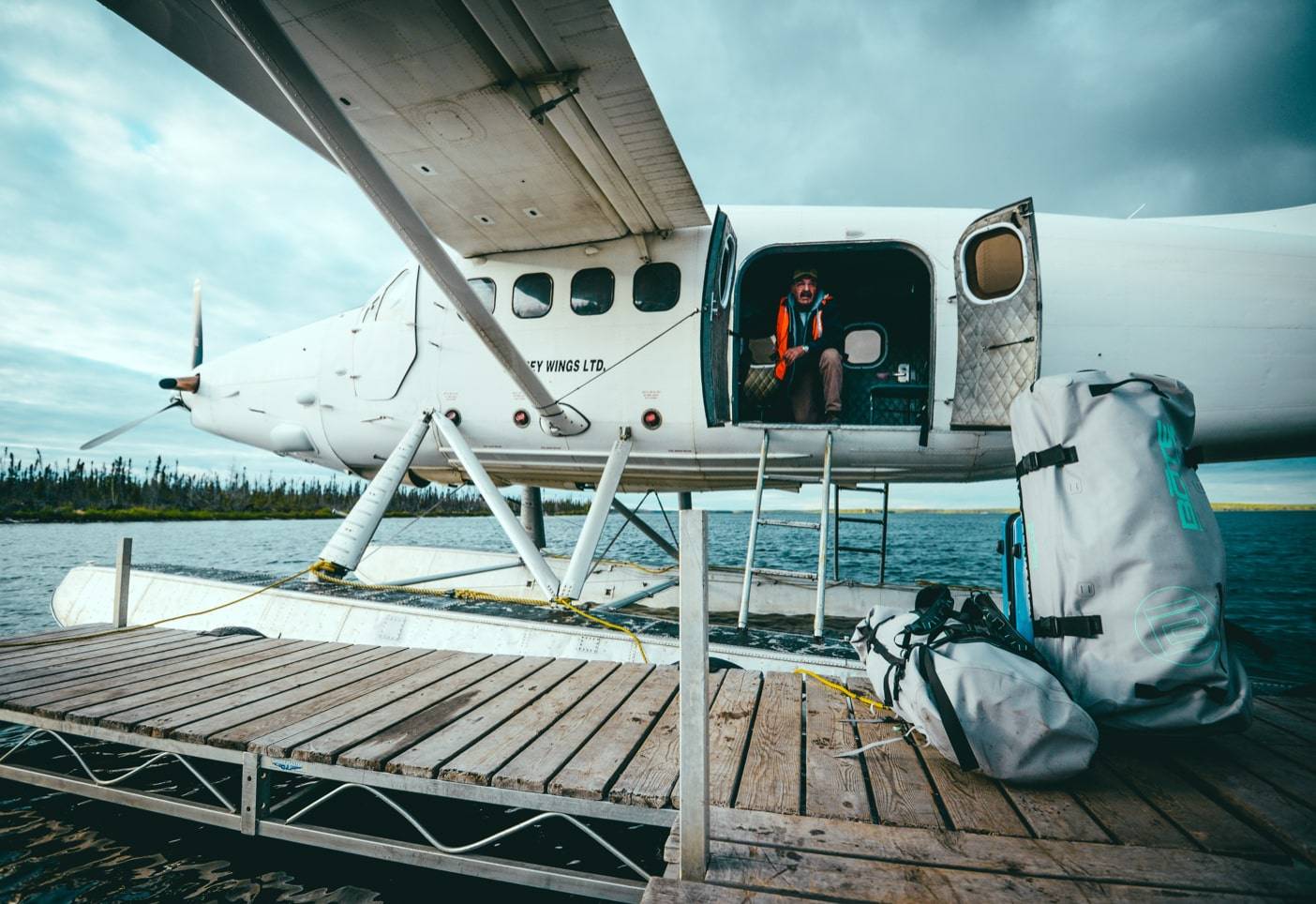 Featured: BOTE Aero Travel Bags
Favorite "off the beaten Path" Destination:
SASKATOON, CANADA
Courageously, a group of people at BOTE traveled to the far north of Saskatoon to go Pike fishing on SUP. They had to endure four separate flights, an ATV ride and a boat trip to the lodge. Needless to say, this would have been impossible without their inflatable paddle boards. Once they arrived, all they had to do was unpack, inflate and hit the water. Flying with inflatable paddle boards is the ONLY way to go. Our inflatable boards and kayaks can be taken on most US domestic flights as checked luggage. The standard weight limit is 50 pounds. Between 51 and 70 pounds is $100 per bag. But once you get over 70 pounds things get really expensive. BOTE's inflatable paddle boards and kayaks packed travel bags weight ranges from 42 lbs to 70 lbs depending on which platform you choose.
Read more about BOTE's adventures in Saskatoon, Canada >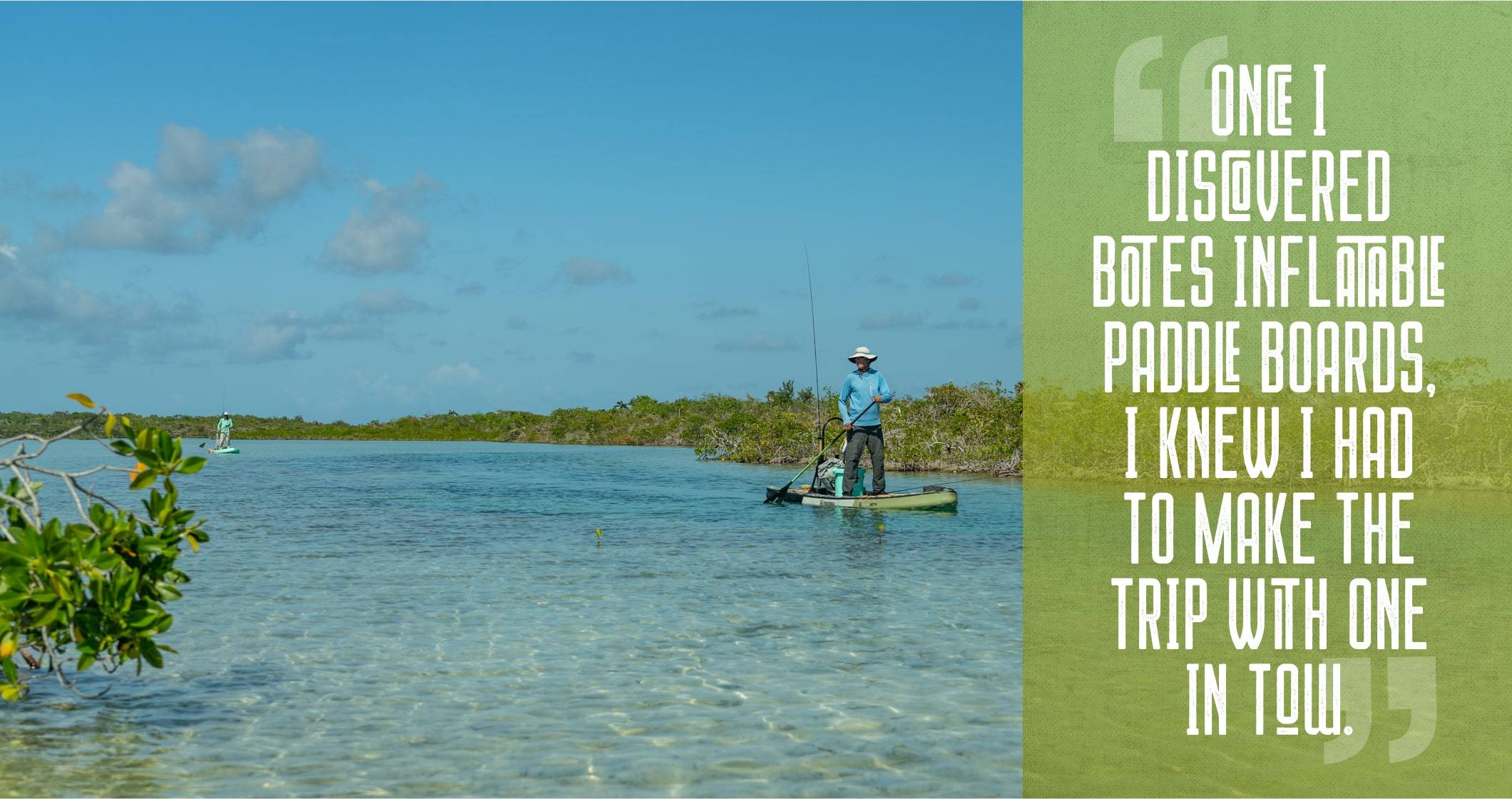 Favorite Exotic Destination:
AMBERGRIS CAY, BELIEZE
The crystal clear waters, pristine jungle landscapes and a variety of fish species make Belize a world renowned destination for fisherman and adventurers the world over. In cooperation with Cayo Frances Farm and Fly, BOTE has constructed a two bedroom, one bathroom cottage right in the middle of some of the best fishing grounds Belize has to offer. Surrounded by miles of untouched shallows and lagoons teaming with sought after game fish, specifically permit, bonefish and tarpon, BOTE stand-up paddleboards are the perfect watercraft to explore and fish the protected waters surrounding the camp.
"Belize is a paddlers paradise, its simply hard to get to other than by flying. Once I discovered BOTEs inflatable paddle boards, I knew I had to make the trip with one in tote. Flight to Belize City, puddle hopper to Ambergris Caye, Golf Cart ride from San Pedro Airport, it made it with no issue. Damn, I'm glad I found these!"
Read more about BOTE House Belize >
Featured: BOTE Aero Travel Bag
Favorite Vacation Destination:
30A, FLORIDA
This destination is close to home for the BOTE crew, with the headquarters located just a few miles down the street from 30A. This 24-mile stretch of highway that boasts some of the most beautiful, white sand beaches along the Gulf Coast. We recommend renting a house with the family and spending a week to explore, but don't forget your inflatable paddle board or kayak! No matter where you stay on 30A you will find rare dune lakes, crystal clear Gulf waters and creeks to paddle and fish.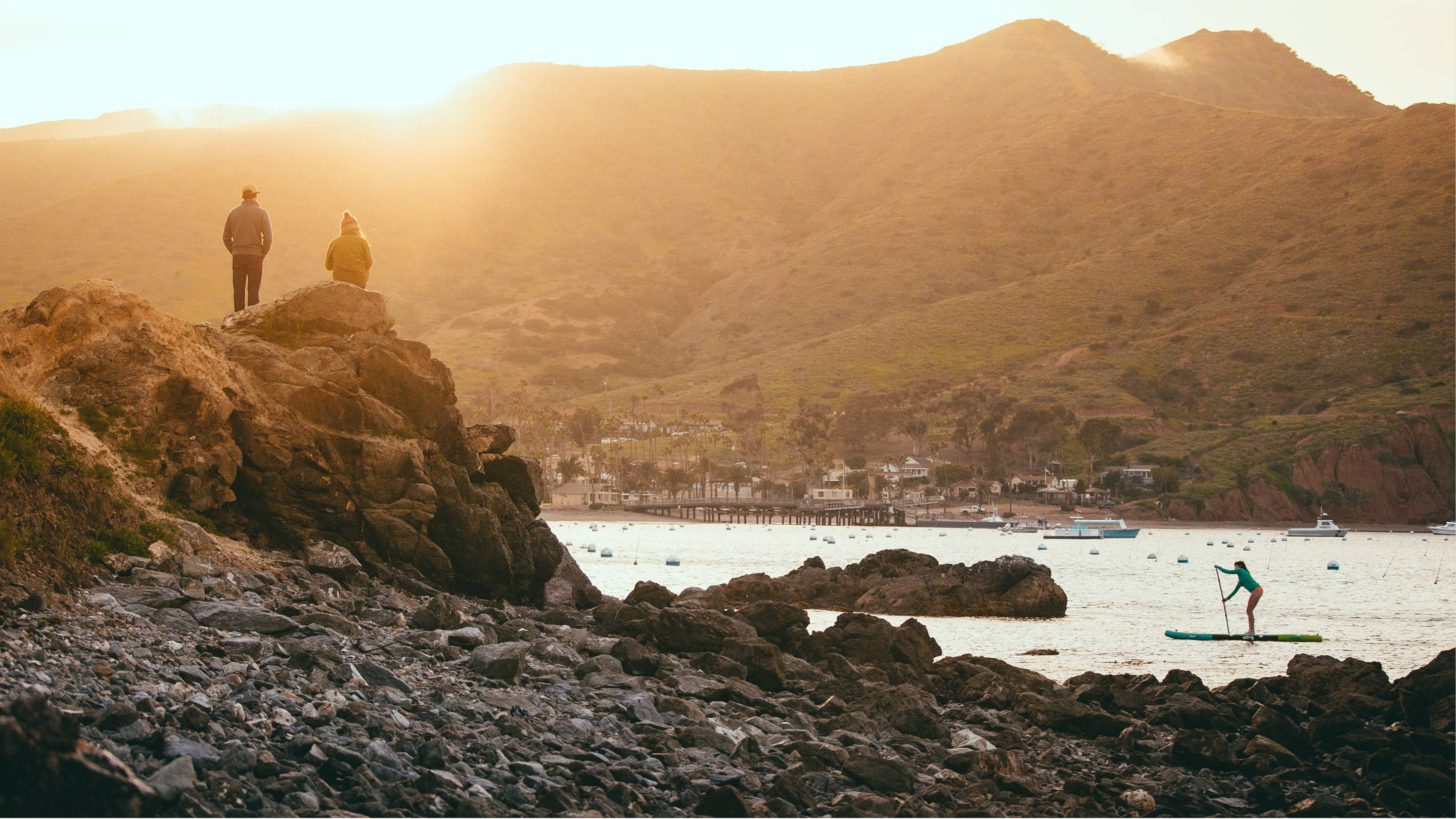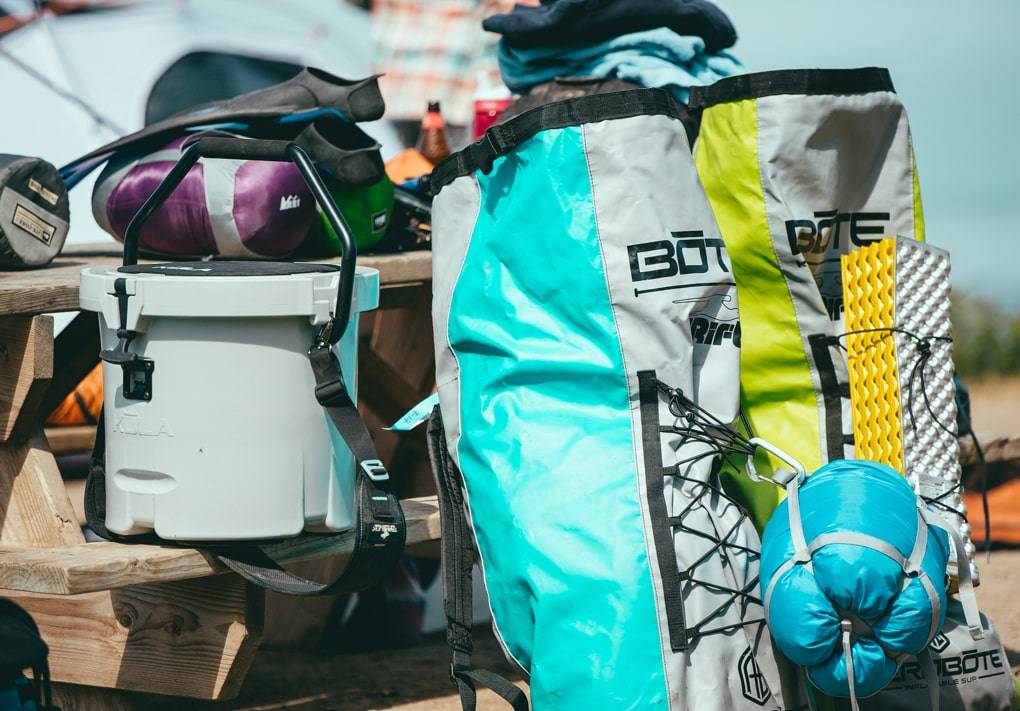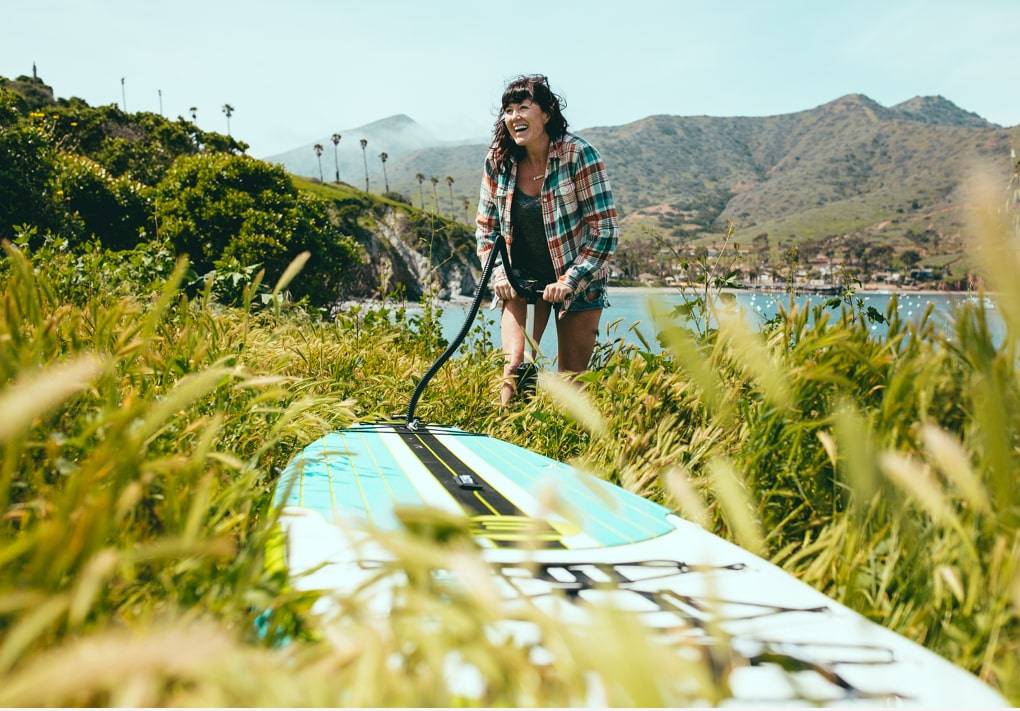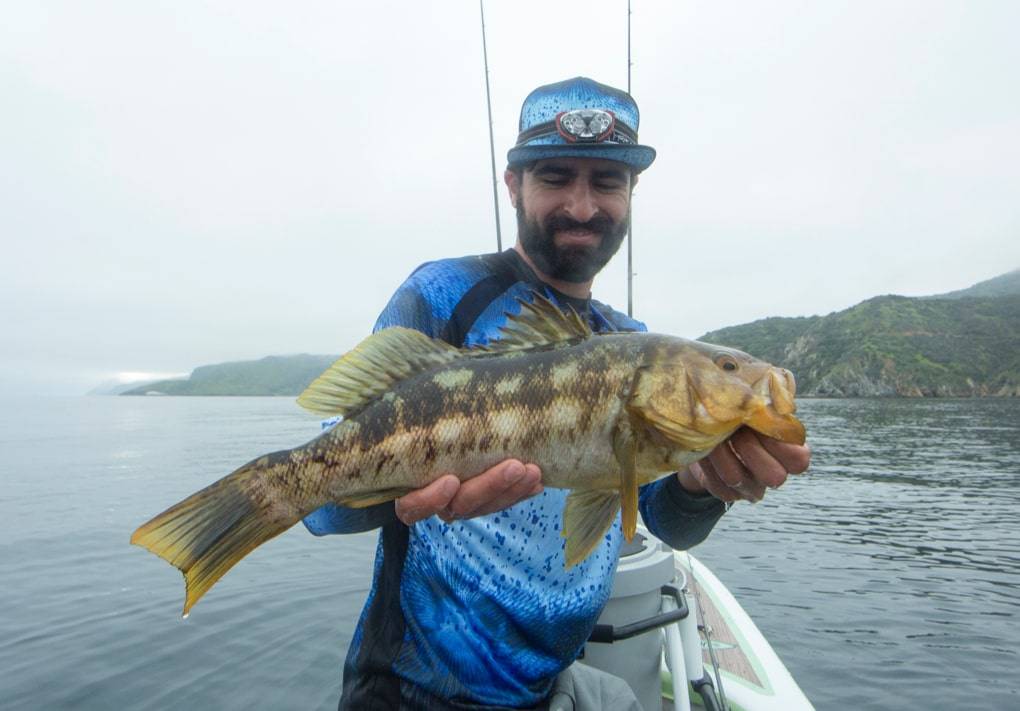 Favorite Camping Destination:
CATALINA ISLAND, CALIFORNIA
Catalina Island's 52 miles of coastline invite exploration and kayaking. Although you'll arrive by ferry, paddling around the island is what you'll want to do. Beginners discover the ease of paddling along the leeward side of the island and more experienced paddlers can challenge themselves with longer expeditions.
The best part is that from your vantage point, standing upright looking down into the water, you see everything. While this might seem merely incidental, it's actually what makes stand up paddle boarding such a great way to observe the action below the surface. It's common to see bright orange Garibaldi and numerous other types of fish. Once you paddle outside the harbor, dolphins and harbor seals are in range, and just might pay you a visit.
Read more about BOTE's Catalina Island camping trip >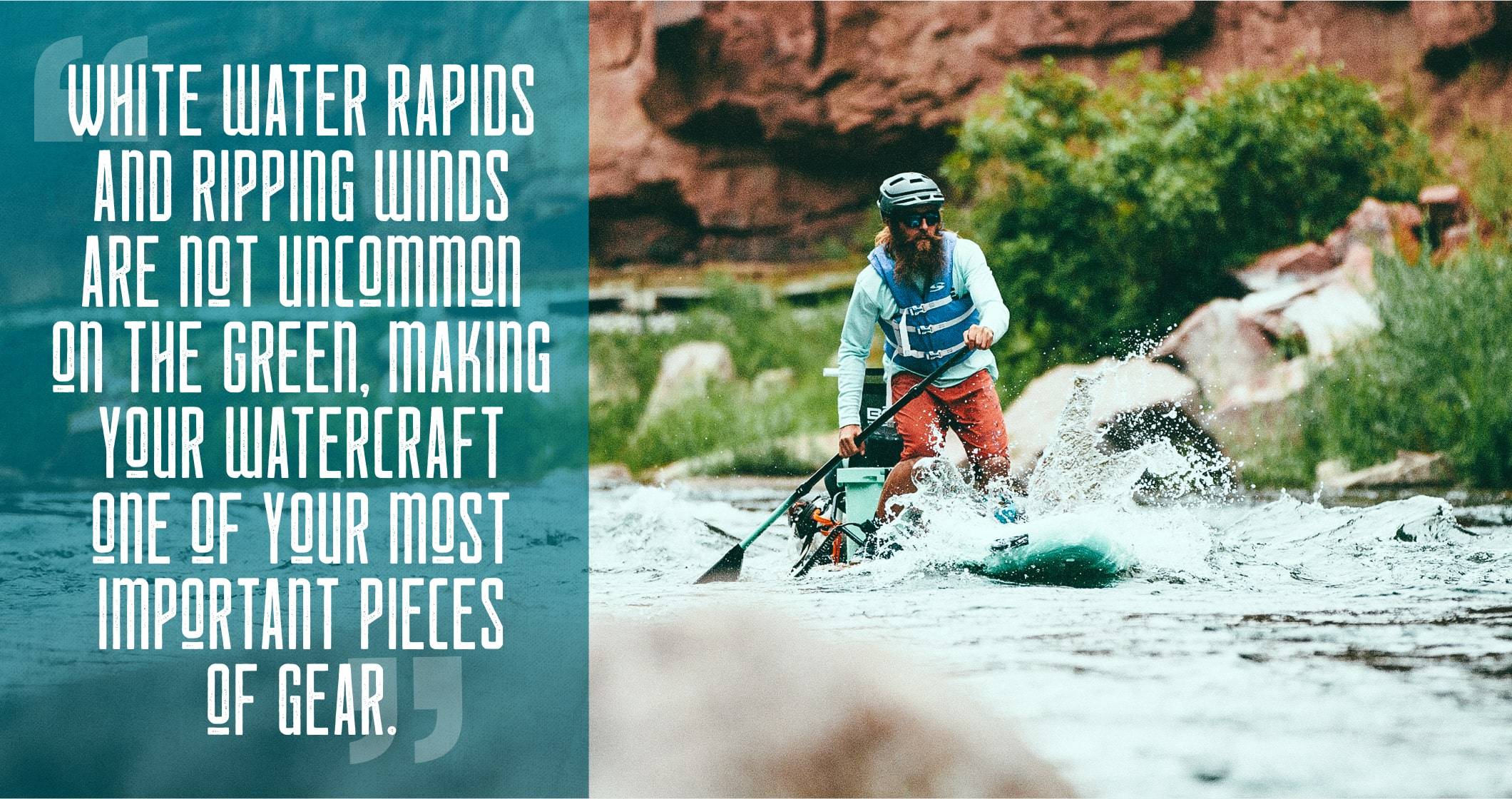 Favorite "Adrenaline Junkie" Destination:
GREEN RIVER, UTAH
Flowing from Wyoming to Colorado, the Green River is a 730-mile winding watershed in the middle of the Western wilderness. White water rapids and ripping winds are not uncommon on the Green, making your watercraft one of your most important pieces of gear. One added bonus to the portability of BOTE's inflatables: they are durable as hell.
You can paddle inflatable paddle boards while fly fishing for trout along the way. Put in at the base of the Flaming Gorge dam in Utah and headed downriver for a multi-day excursion to experience some of the most beautiful scenery, big trout, fierce winds and intimidating rapids you may ever come across. Just don't forget your PFD, leash, and helmet!
Favorite City Destination:
NASHVILLE, TENNESSEE
People really enjoy paddling in cities, quite frankly it can sometimes be more charming than nature (think Amsterdam, New York). But there are a lot of people who don't have the luxury of a full 4 car garage or the use of a large vehicle. Inflatable paddle boards can easily fit into the trunk of a midsize or even compact car, and they can also be stored in a closet in your apartment. Hell, you can even call an Uber, toss your board in the back and have them drop you off at the dock! Now, you no longer have to wait for that annual beach or lake trip to go paddling.
Nashville is nestled in the rolling hills of the Cumberland Plateau and is in close proximity to many beautiful rivers and streams.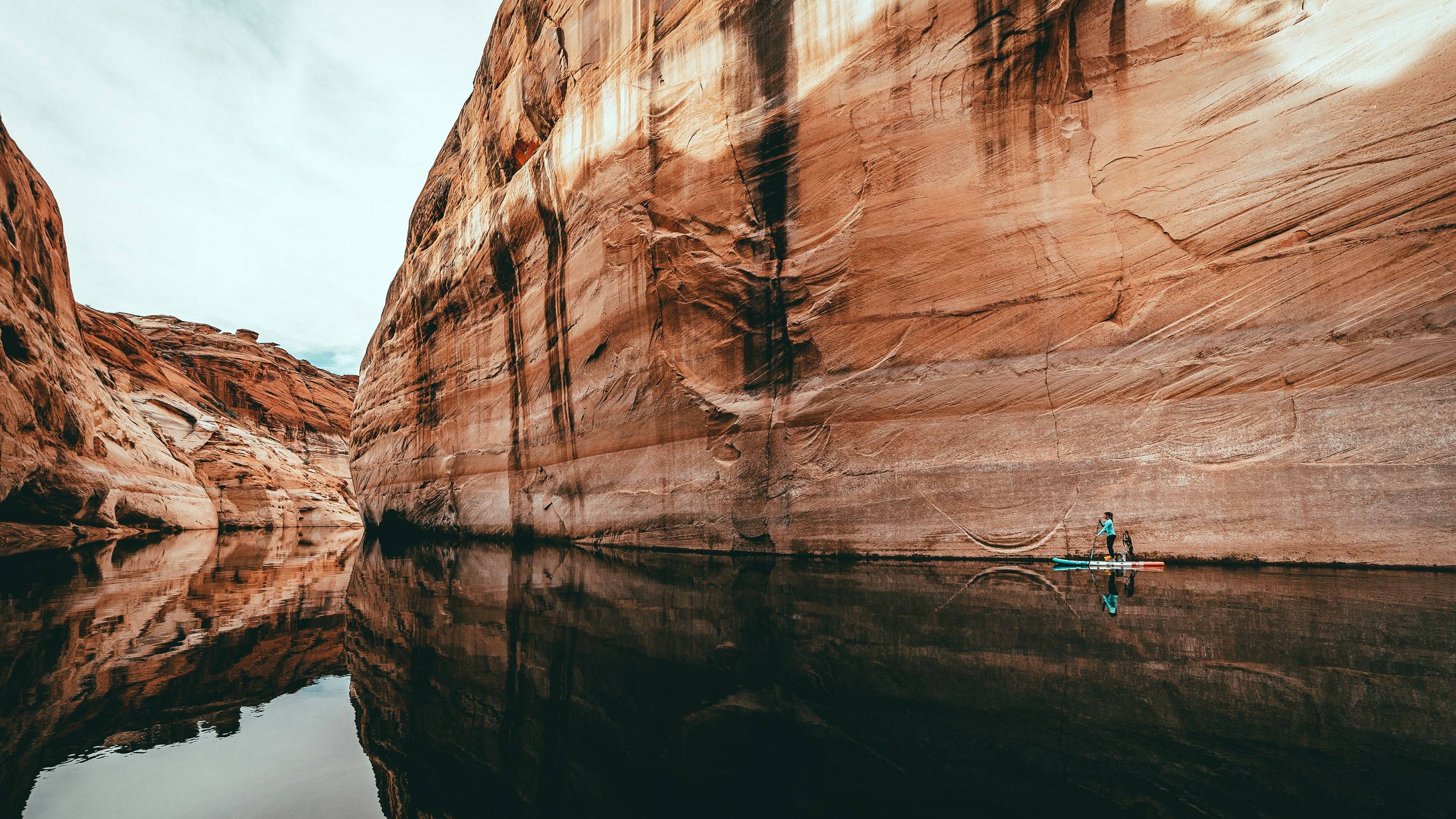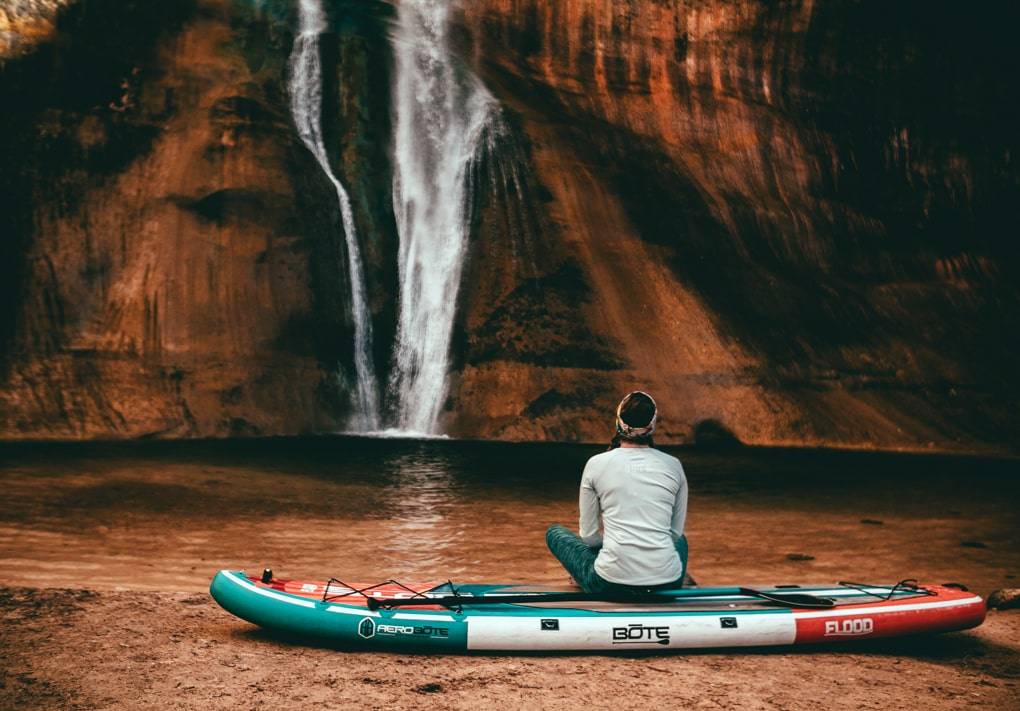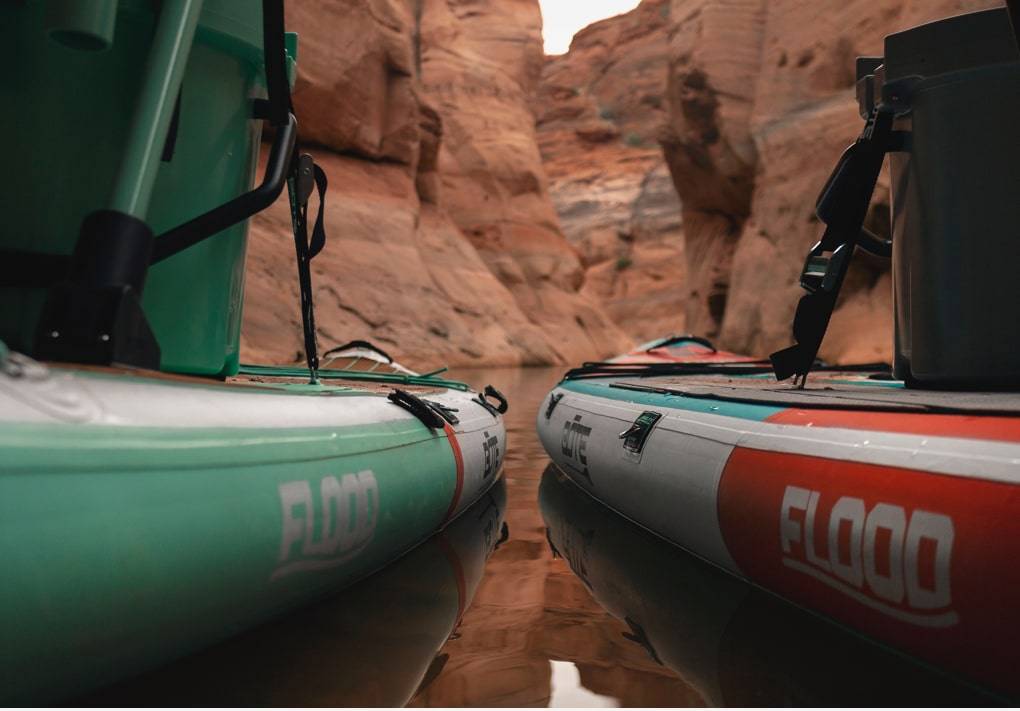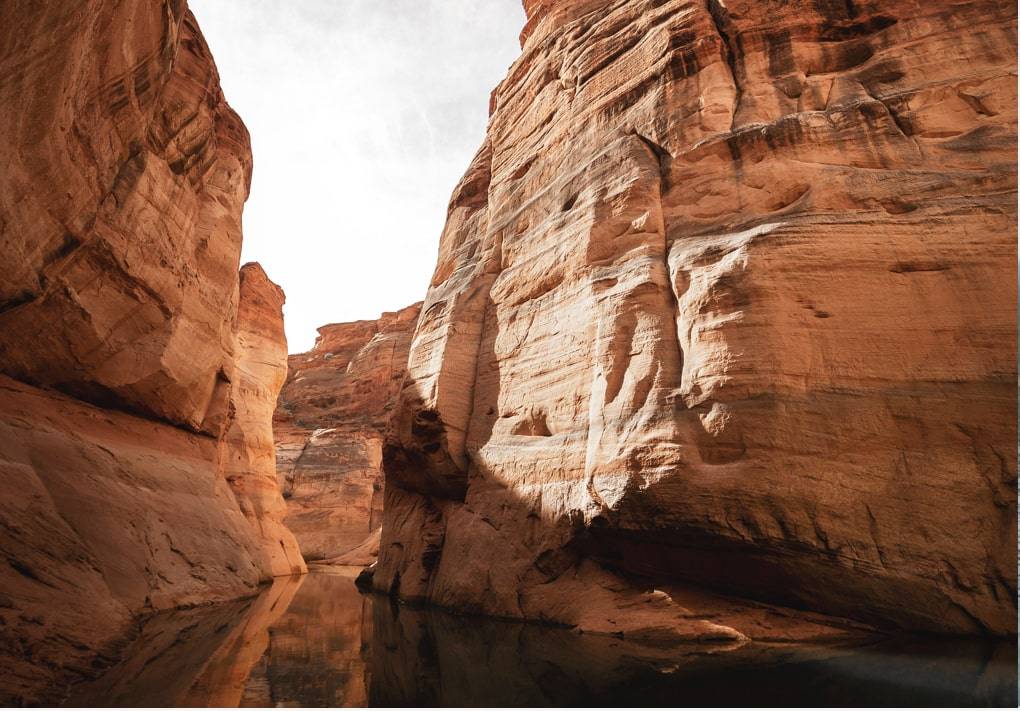 Favorite Sightseeing Destination:
ANTELOPE CANYON, ARIZONA
Antelope Canyon is world-renowned for its incredible slot canyon, but few have seen it from the water. The paddle begins at Lake Powell – a crystal blue lake surrounded by giant rock walls. Eventually, you will turn into Antelope Canyon and see the beautiful red cliffs surrounding you. The further you paddle through the deep canyon, the walls begin to narrow – a space fit for only paddlers.
Inflatable paddle boards also allow people to paddle remote destinations accessible by foot. Most of our inflatable boards fit in a backpack, so the paddler can hike the distance needed to get to that "hard to reach" spot that only they know about.