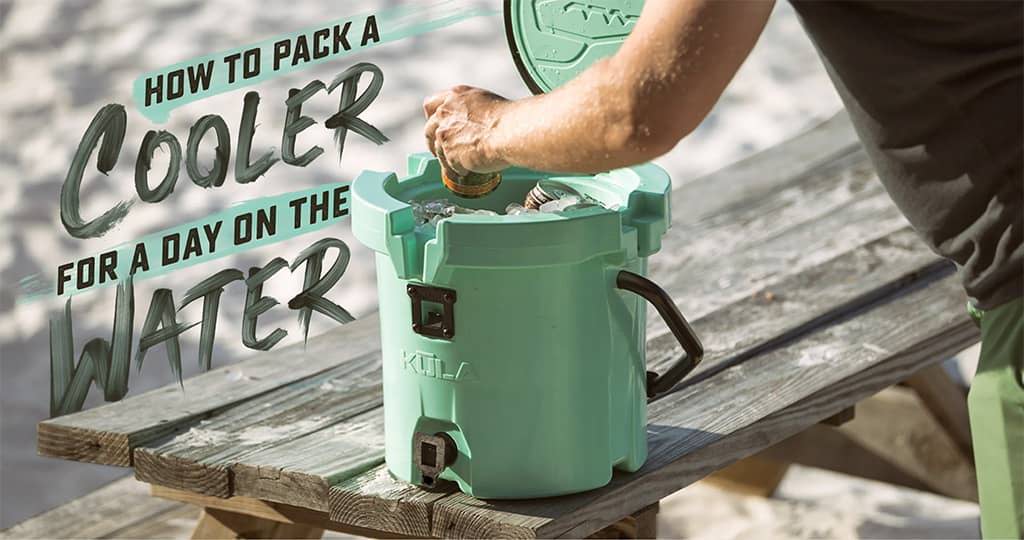 How to Pack a Cooler for a Day on the Water
There are few things more essential for a day on the water than a properly packed cooler.
Packing a cooler is more than just a party trick, it's a skill that, when perfectly executed, makes for an excellent day on the water. Whether it's keeping beer and juice boxes cold, or filled to the brim with a large batch cocktail, no day on the water is complete without a cooler full of cold beverages and snacks (if you have room). It's hardly a glamorous task, but let us know the last time you didn't pack your cooler very well and actually enjoyed a room temperature beer or cocktail in the blazing sun… we'll wait.
Enjoying ice-cold, refreshing beverages *all day* long isn't as simple as assembling your drinks and spare ice into your cooler in the garage on the way out the door. Ok, we guess it can be that easy, but is it really worth the risk? With just a few easy steps you'll be sipping on ice cold beverages well into the evening… and even into day two or three.
Here's a step by step guide on how to pack a cooler for a day on the water.
Step 1: Choose the Right Cooler
First things first, you need the right cooler for the job. Unless you're bringing a whole hog to a waterside cookout on the reg, it's unlikely you'll need a 50 liter cooler anytime soon. Aside from size and portability, ice retention is key for full day or multi-day water outings. Plus, when you buy from BOTE, you know you're investing in quality and durability.
KULA 5
Our go-to cooler is the KULA 5. The size should be familiar, as it holds the same volume as a five gallon bucket. But this is not your standard cooler. The rotomolded, foam filled walls ensure hours--even days--of cold contents in an easy-to-carry, lightweight package. Plus, we decked it out with a built in bottle opener and rubberized top that doubles as a seat or step.
Shop the KULA 5.
KULA 2.5
Small(er) but mighty, the KULA 2.5 offers all the same features of a KULA 5 but in a more compact size. Plus, the KULA 2.5 features an integrated tap, so you can fill it to the brim with your favorite large batch cocktail and serve without the mess.
Shop the KULA 2.5.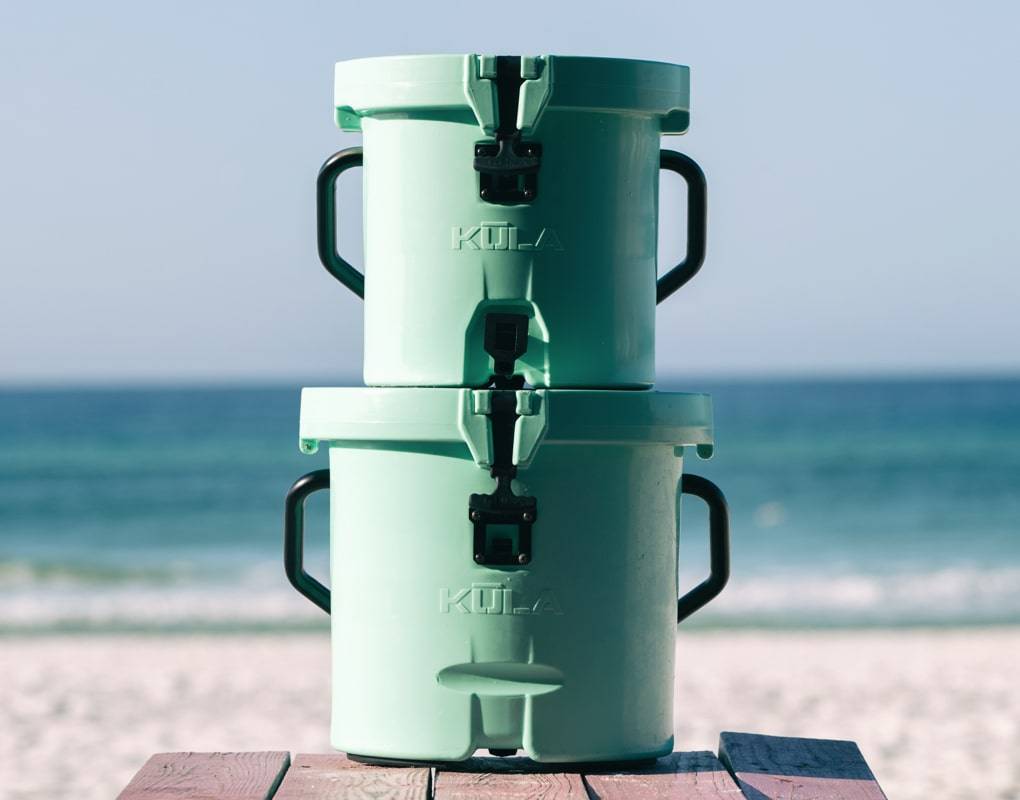 KULA Softy 5 and 2.5
First came the KULA, then came the KULA Softy. Offered in two sizes, with the same 5 gallon and 2.5 gallon capacity as their hard shelled counterparts, the Softy series is still round, and still holds ice until the cows come home.
Shop the KULA Softy 5 and the KULA Softy 2.5.

---
PRO TIP: 
All KULA models integrate seamlessly into our fleet of stand up paddle boards and inflatable kayaks, allowing your KULA to pull double duty as a bait well or storage for your catch of the day.
---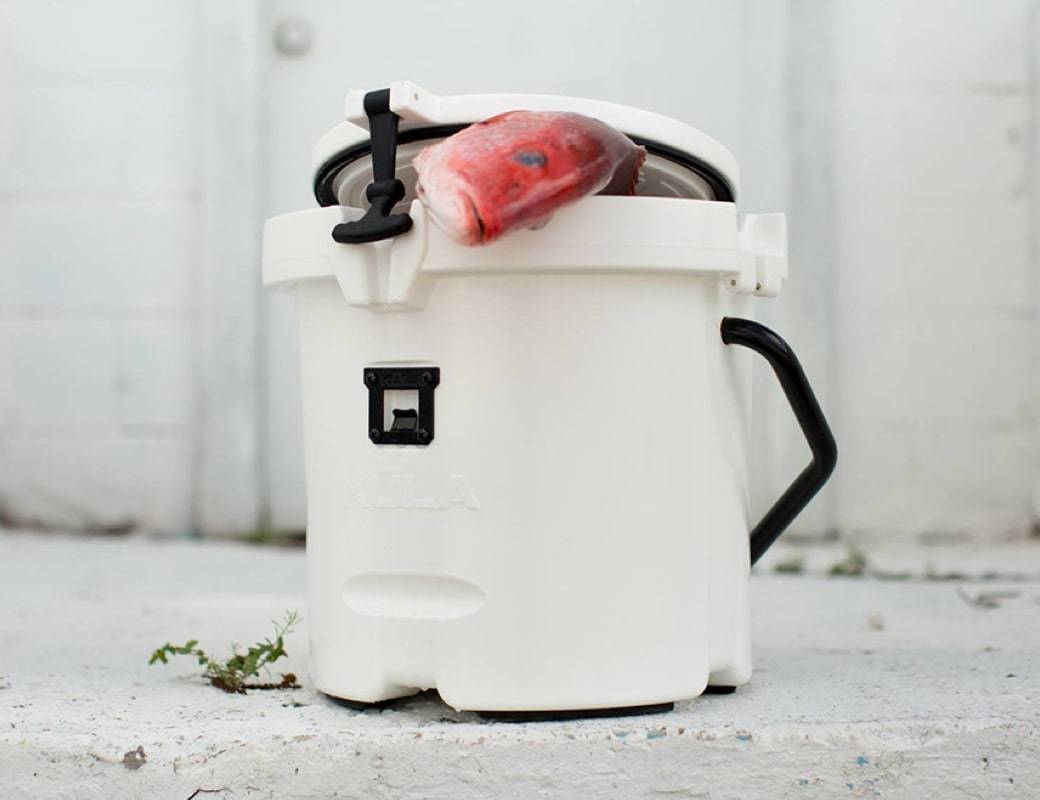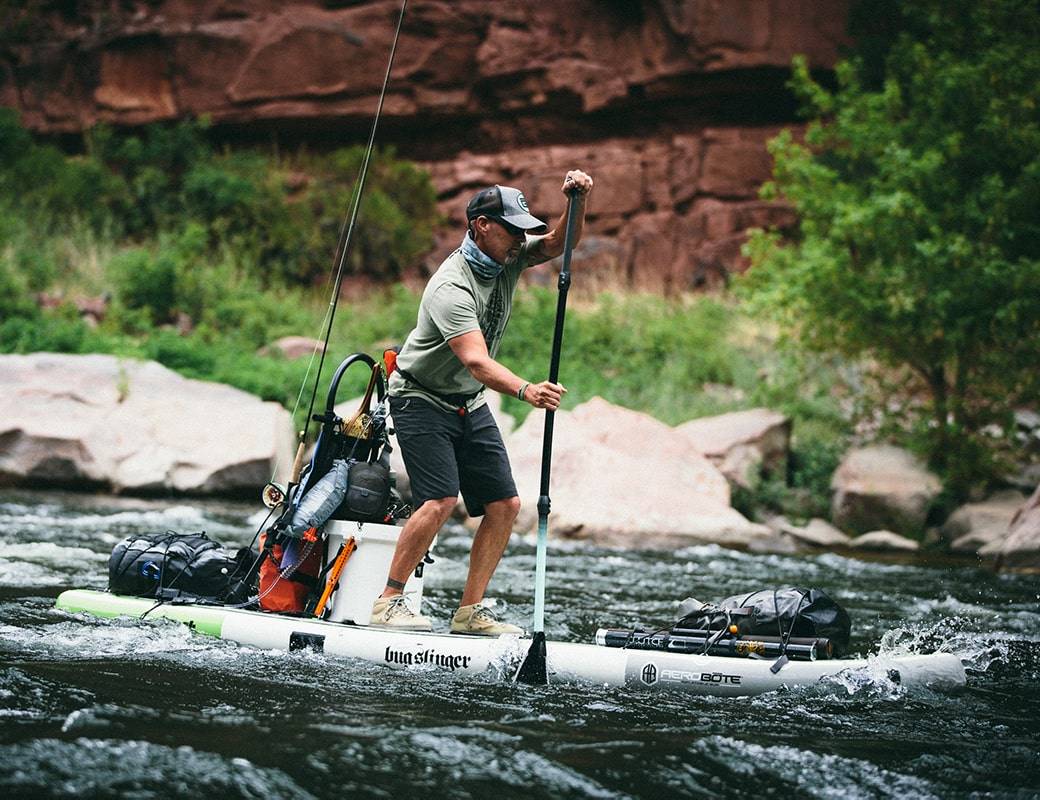 We're all guilty of storing our coolers in a hot garage, attic, or shed when they aren't in use. But can we really blame anyone other than ourselves when we load up a hot cooler with ice and beer, only to end up with slightly cool beers, not the frigid, refreshing temperature we crave out on the water?
The night before you pack your cooler for a day on the water, bring your cooler inside and pop a bag of ice into it overnight. At minimum, bring your cooler indoors and open the top so the interior isn't blazing when you start to pack it the next morning. However, pre-chilling your cooler is a sure fire way to help your ice last for a day or more out on the water.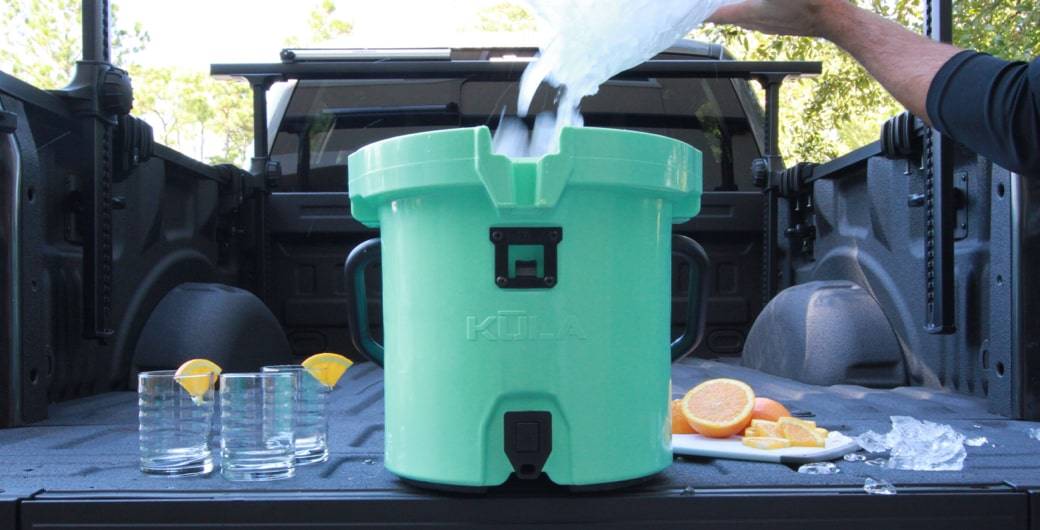 ---
PRO TIP: 
When you are getting your cooler ready to go, start the night before. This is especially important for thinly insulated and styrofoam coolers that need an extra boost to keep the contents cold for even just a few hours.
---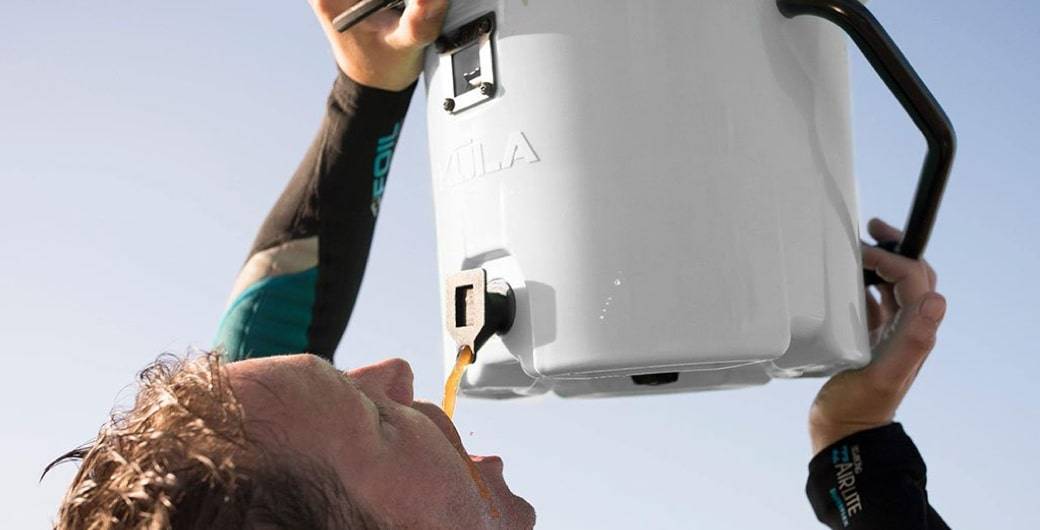 While your cooler is chilling, it's time to prep your drinks! If you are planning on loading it up with cans and bottles, go ahead and store them in the fridge now to ensure they're the perfect temperature the moment you get on the water.
And hey, if you want to get fancy with your KULA 2.5, premake a large batch cocktail and store it in the fridge in advance. We happen to love a large batch cocktail over here at BOTE--check out our seasonal large batch cocktails and our favorite  KULA cocktails for Cinco de Mayo.
---
PRO TIP: 
If fridge space is an issue, keep packaged beverages at room temperature until the cooler is ready to load. Wait to prep your large batch cocktail until first thing in the morning and aim or incorporate one or more chilled ingredients to help bring down the temperature quickly.
---
Now it's the morning of the big day and you're still wondering how to pack a cooler for a day on the water. We see you! And we appreciate having your full attention.
Your cooler is pre-chilled, your beverages are pre-chilled, and nothing--we repeat: absolutely nothing--going in that cooler has been stored in a hot garage. Start off with a few large, flat pieces of ice at the bottom. If using a KULA, leverage the round design by creating a single layer of vertical cans (or bottles). Layer in a small amount of ice to fill in any holes, and repeat. Pack the top with any remaining ice, filling in as much space as possible by breaking down the ice into smaller pieces. Air is not your friend here, and huge chunks of ice at the top of a cooler do nothing but get in the way.
If you're using a KULA 2.5 to store a large batch cocktail, follow the recipe as shown and fill to the top with ice. Large chunks of ice are particularly useful here, as they'll retain their shape, won't get in the way, and keep your cocktail chilled--we're talking ice cold here--until the cows come home.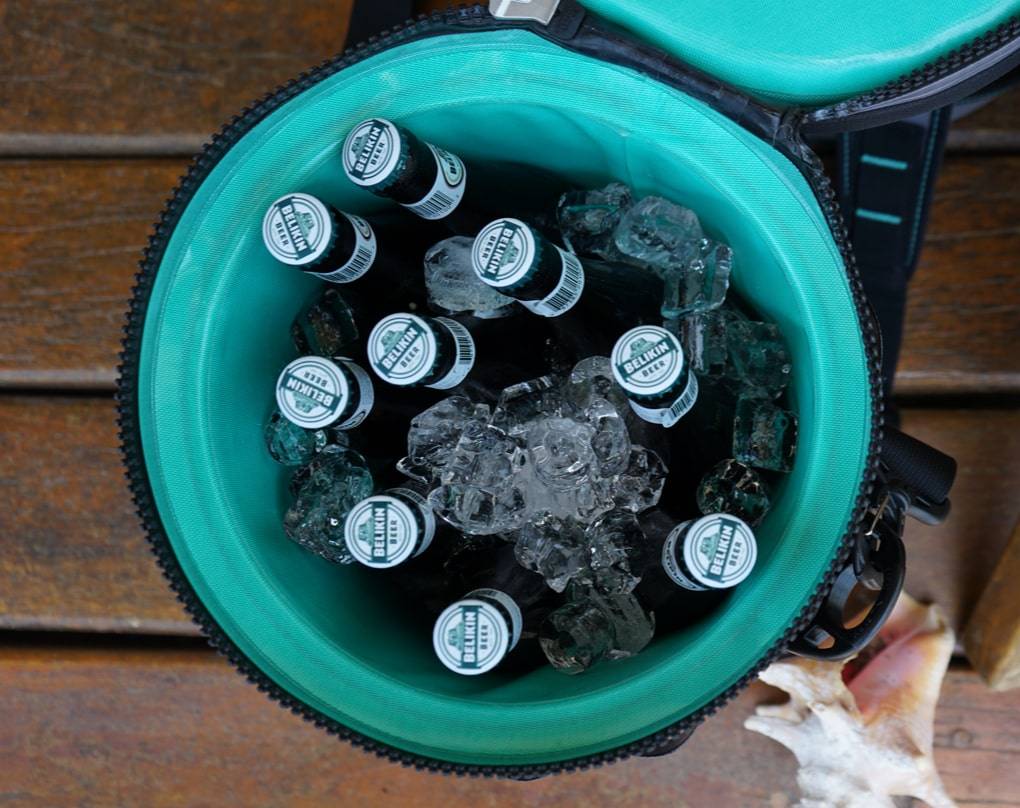 ---
PRO TIP: 
Knowing your capacity is key when packing a cooler for a day (or days) on the water. A KULA 2.5 fits 14 cans and a KULA 5 will fit 25 cans.
---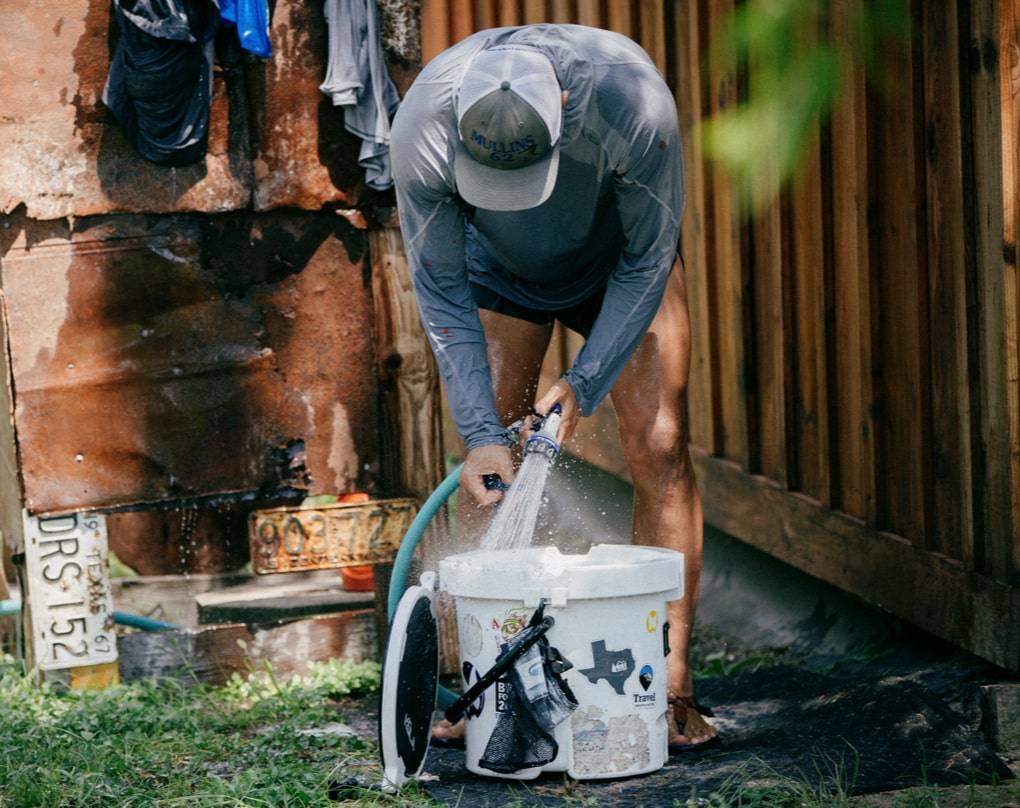 You're a pro. You packed a cooler for a day on the water and even made it home with spare ice, to boot. But after a day on the water, it's the same old story for your trusty sidekick: rinse and repeat.
Remove any leftover ice and beverages you didn't consume, wipe away any spills or sticky sand, and leave the cooler out to dry overnight. Every once in a while, take the extra steps to wipe out grime with a wet cloth and gentle cleanser, like a dishwashing liquid, then rinse thoroughly and air dry. Taking care of your cooler after you get home makes your cooler last longer, for many years to come.
Bottom line: a good cooler is a necessary investment before you head out for a fun day (or two) on the water.
Shop the KULA Hard and Soft Coolers.
---
Our Final PRO TIP: 
You won't find another cooler more durable, more versatile, or better well-insulated than a KULA. But also, round is KULA.
---