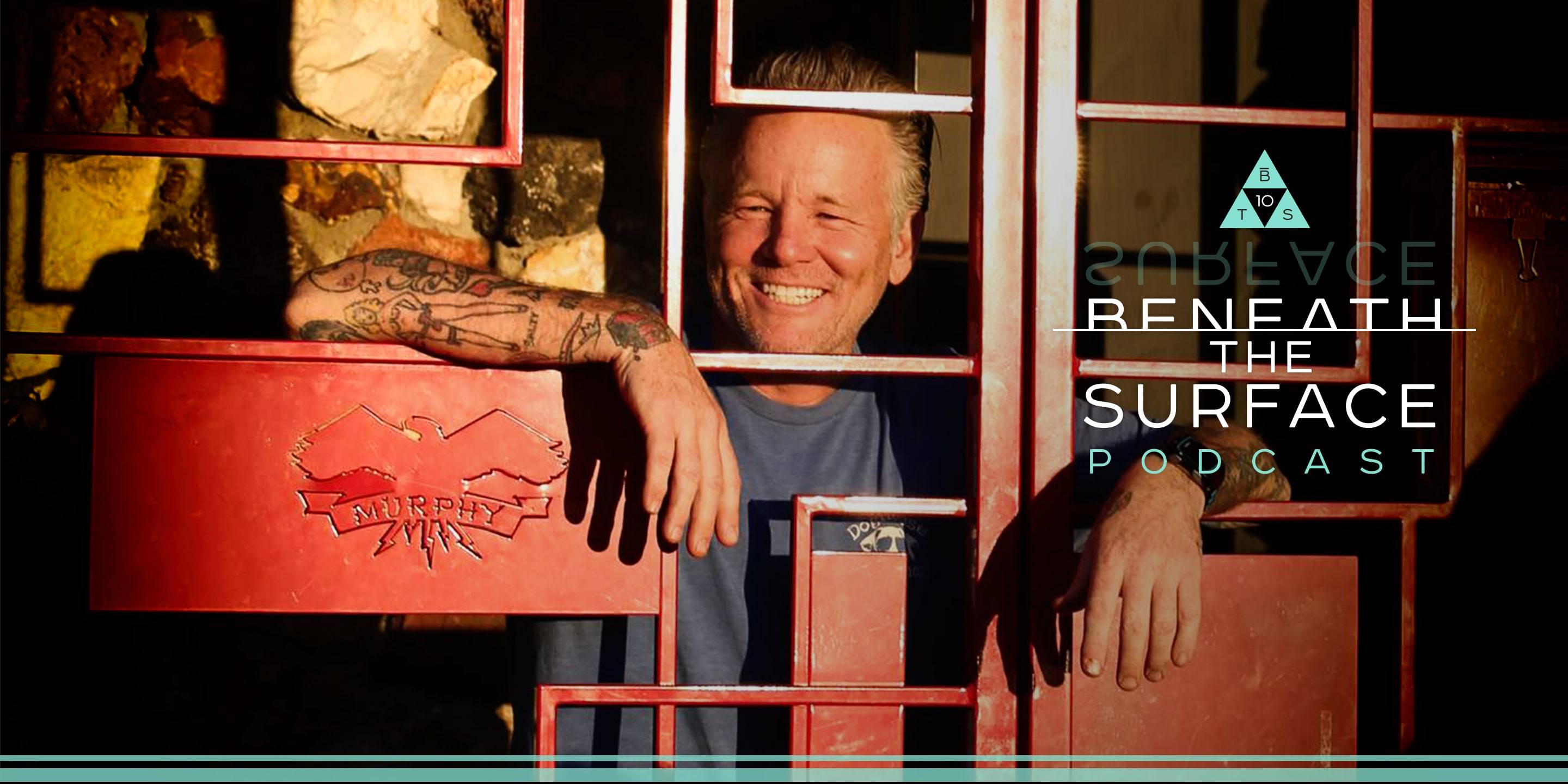 Episode 23 //
The Compound
Aaaand they're back for another wild and crazy episode of the Beneath the Surface Podcast. In the 23rd installment, Beneath the Surface Podcast: The Compound, Corey and Sean take us on a journey from Los Angeles, CA, to Fort Walton Beach, FL.
The stories take us through the course of Sean's career spanning 26 years, from a punk rock photographer in the 1990's to his work with BOTE in the present day. Sure, on the surface that sounds like a good time, but there's more. In this episode they go beneath the surface, diving into inspiration, community, and creative expression. There are some layers to this onion; get ready to start peeling. Enjoy.
Coming at you direct, from the middle of nowhere, to the center of everywhere.
Who's In The Episode
Lead Designer, Co-Founder, and CEO at BOTE, Corey Cooper is a licensed engineer hailing from Auburn University. Corey is the pioneer of the DarkRoom, assisting with the design of the machinery, concepting the layout and ultimately developing the workflow used in DarkRoom production. Corey's passion for this project is so strong that on any given day, regardless of how busy things are at BOTE, you will often find Corey working in the DarkRoom.
Sean Murphy is the Director of Photography at BOTE and a world-renowned photographer based in Fort Walton Beach, Florida. After spending most of his career based in Los Angeles, shooting for brands like Adidas, Red Bull, and Toyota, just to name a few, Sean moved back to the Redneck Riviera. You can find Sean capturing gritty America and spontaneous moments that translate into visually stunning photography.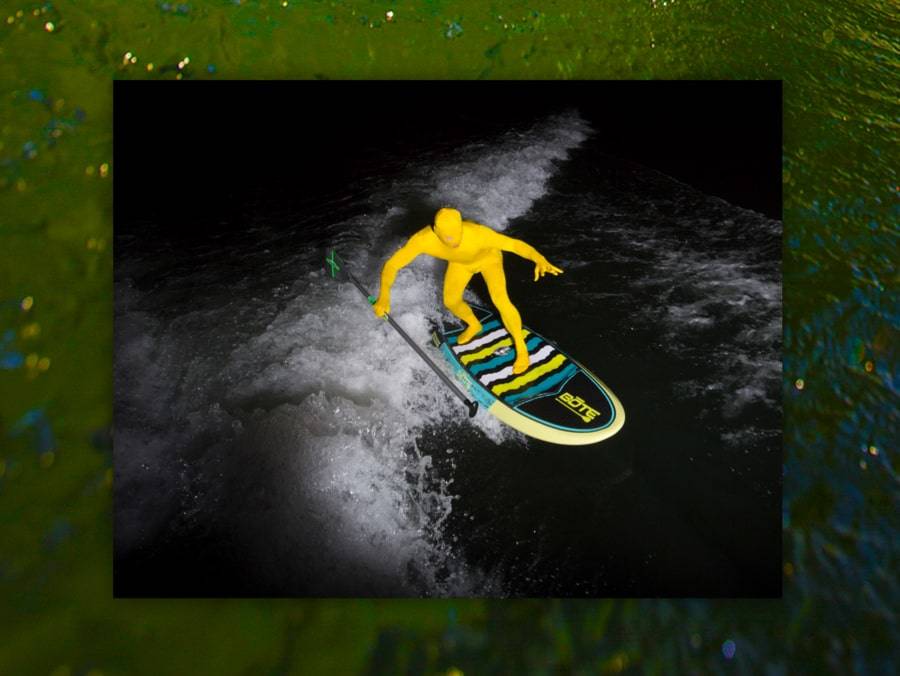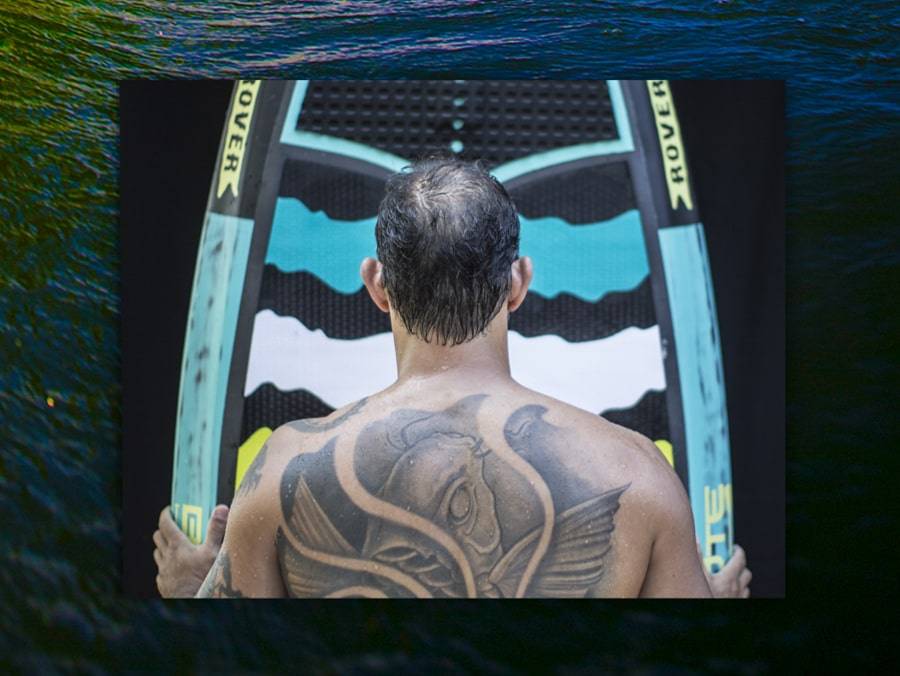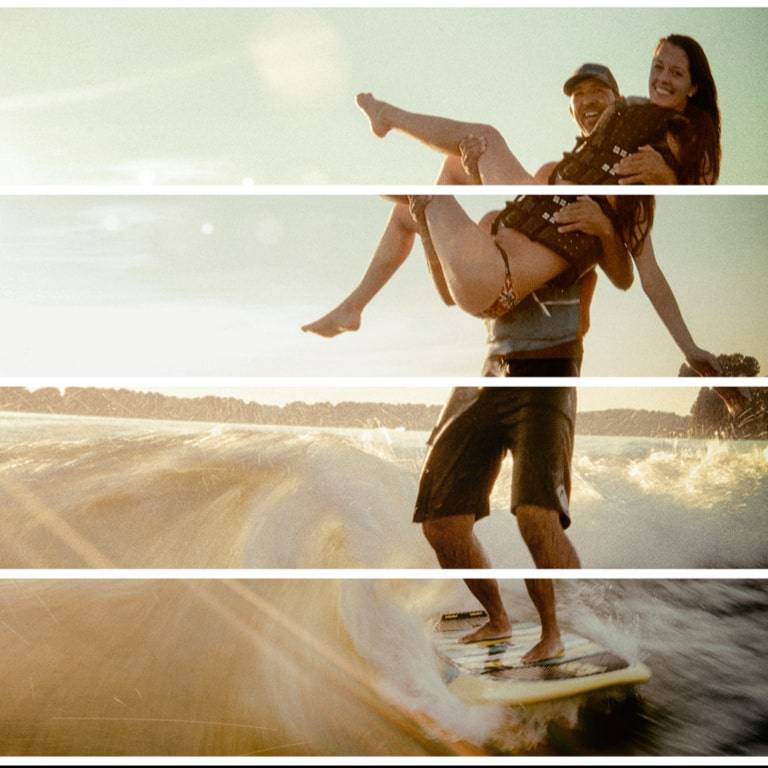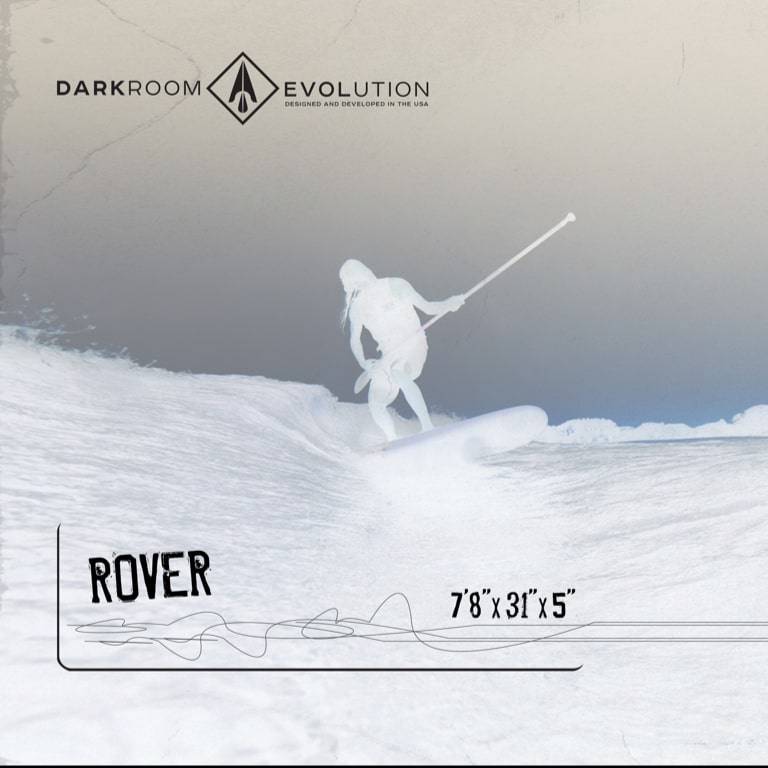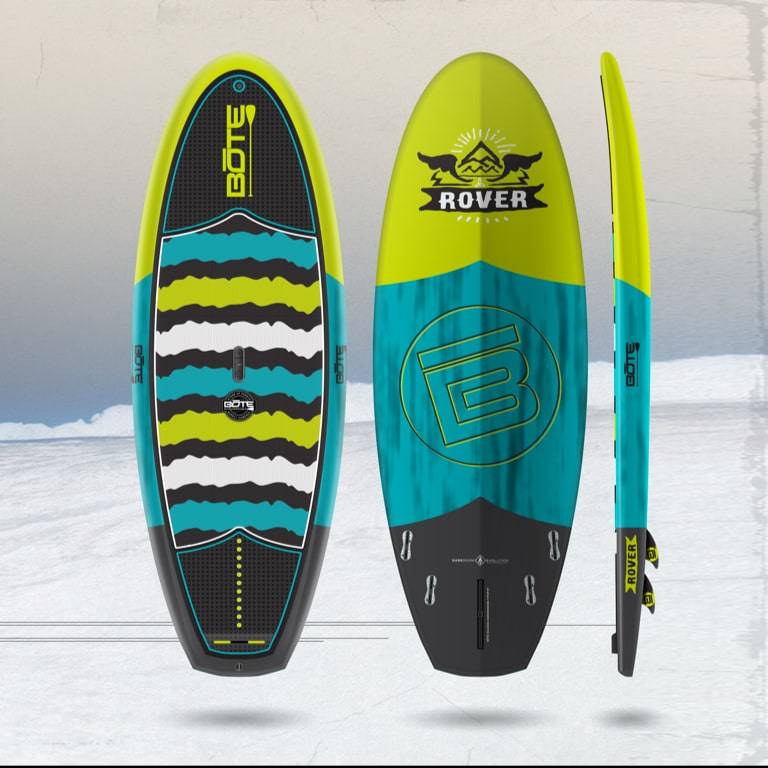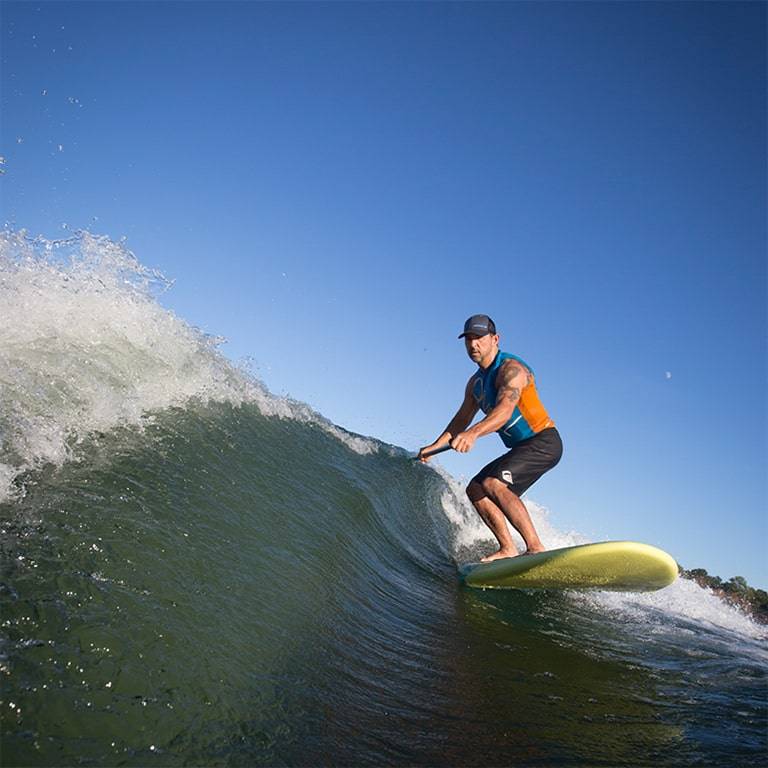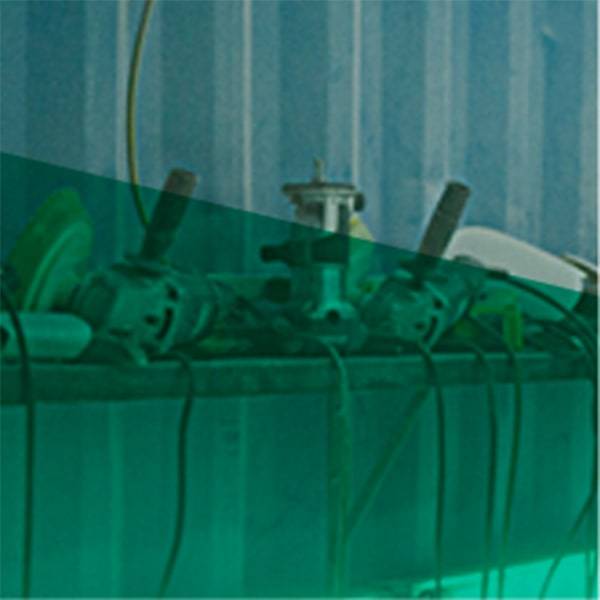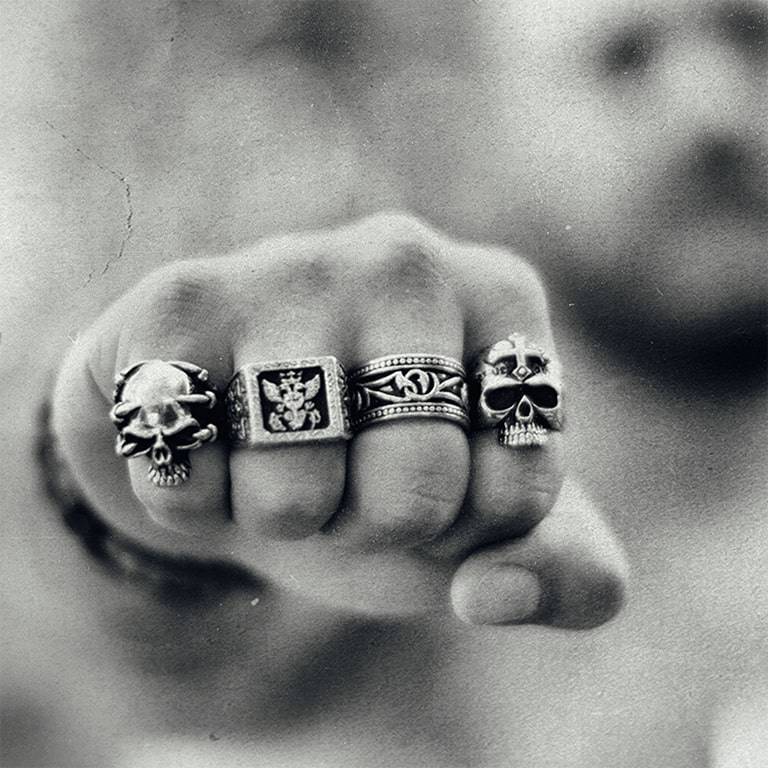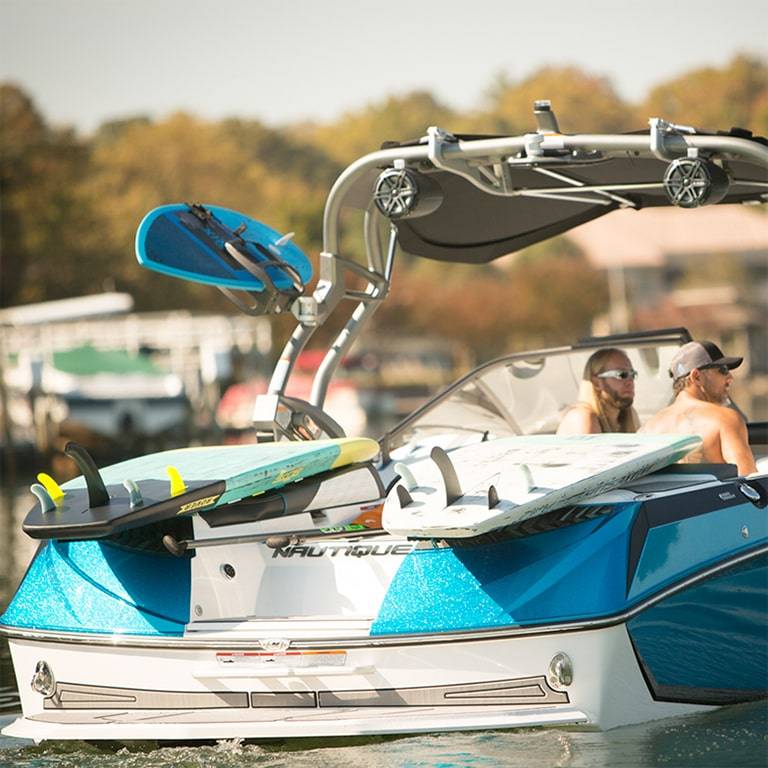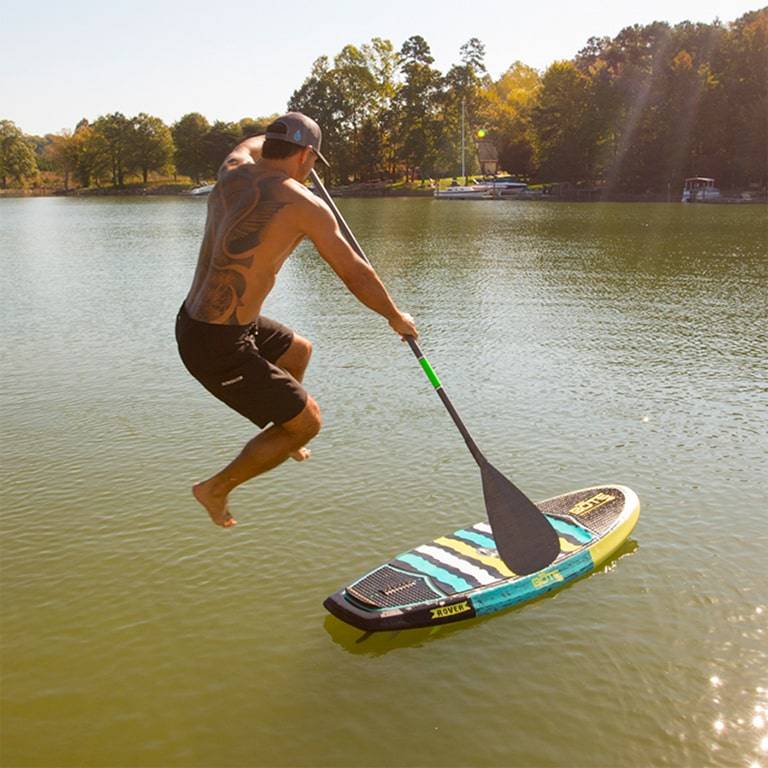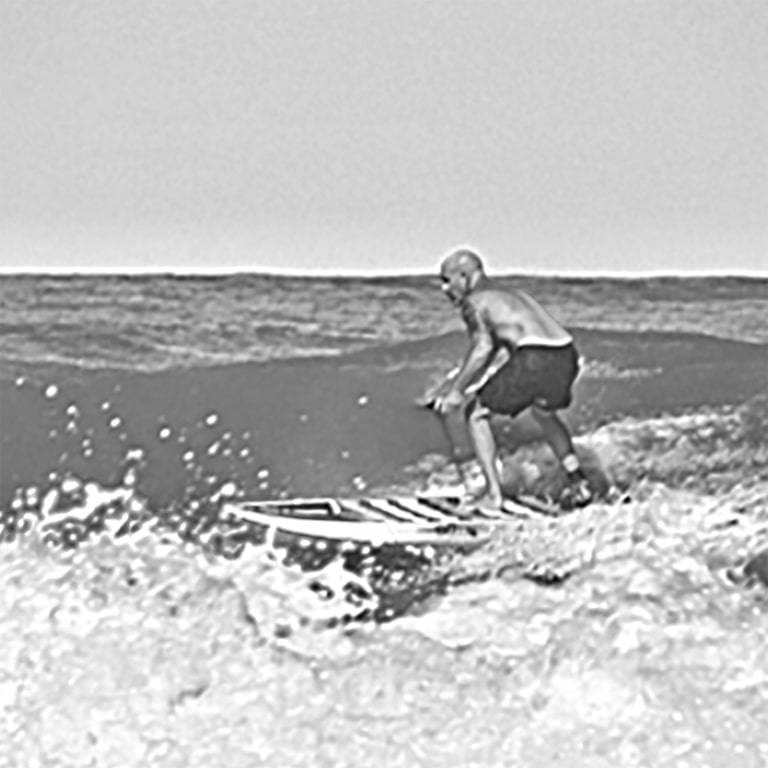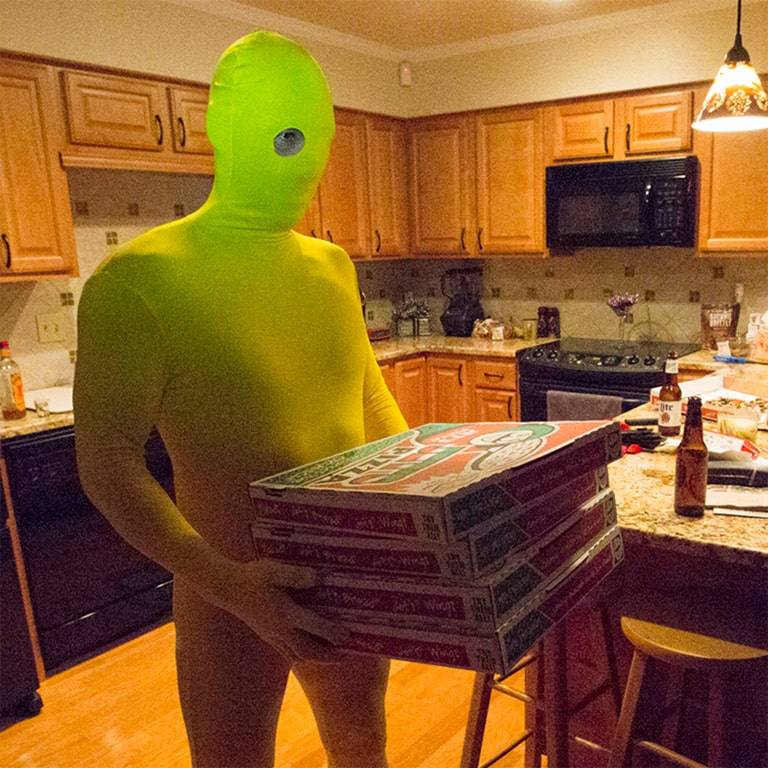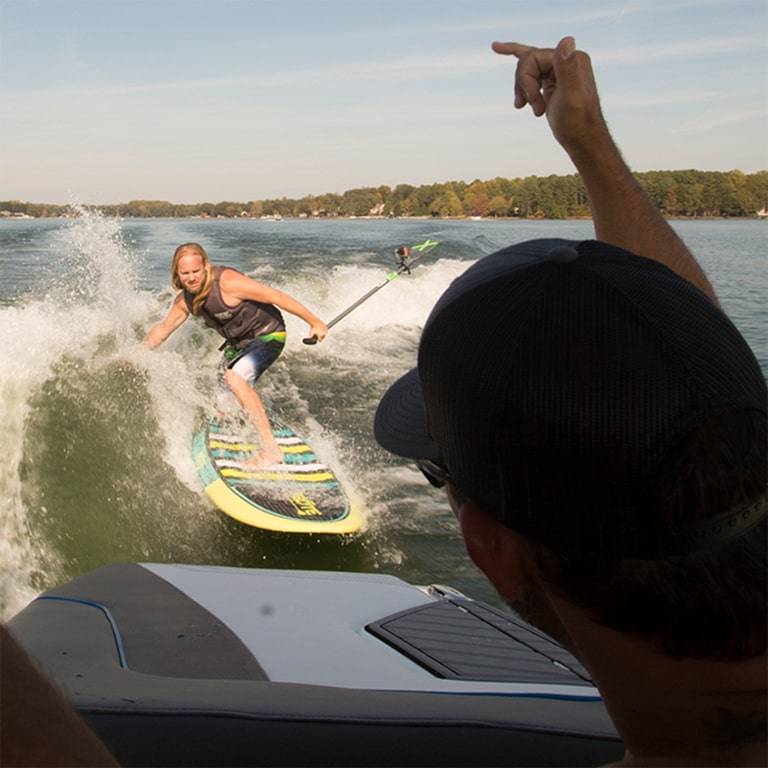 Show Notes
00:00:00 Intro
We start today's episode with a little mise en scène action, as Corey begins recording Sean while he's discussing his dreams and aspirations with regard to social media.

00:03:18 If You've Hung On At This Point, Welcome to the Show
Today's podcast is all about one of the coolest projects BOTE ever did, that the public never saw. We're talking products, photo shoots, video shoots, the whole paddle board kit and caboodle. Its genesis? It was all inspired by the world of wake surfing.

00:05:10 Meet Billy
Billy Rossini has always been big into water sports of all types. He runs a company called NOCQUA which specializes in all sorts of underwater lights for paddle boards and kayaks. About five years ago, he came to Corey saying that it would be cool to create a paddle wake surf board."Billy wanted something small and agile that you can paddle and be self-buoyant on, and it would be killer to be able to go wake to wake. But then when you hit your hangout, being able to also have a board that you can still paddle. Because a surfboard is just no bueno. You can sit there and lay on it, but that's about it." — Corey Cooper / CEO & Co-Founder at BOTE

00:06:44 Building a Board
From BOTE's perspective, Corey was on the fence about whether the wakeboard market was really their brand's boat and butter. So, Corey approached it with more of a lifestyle element. The board design consequently went through several iterations over a 4-month period as Corey, Billy, and Pete tinkered with all sorts of shapes and designs in the DarkRoom.

00:07:30 The Cool Stuff Starts
Once they landed on a prototype they all liked, it was time to launch. The plan was to go up to Billy's spot in North Carolina during the fall to do some pre-production video shoots. And this is where the fun began.

00:08:25 The Shoot
It's October. In North Carolina. The lake is dead. It's time to send the boards up and do a shoot. Everybody shows up, a few people from BOTE including Sean and Corey, and a few people from Billy's posse. They've got one night to shoot.

00:10:05 The Yellow Morph Suit
Like something from a superhero meets horror movie, Sean brings with him this strange yellow morph suit. Picture a full-on, skintight onesie, head to toe, with nothing but one eyehole and a mouth hole to see and breathe out of. Sean's idea was that, since the yellow matched some of the yellow on the board, it would be a cool shot if they caught someone [ahem, Billy] wakesurfing on the Rover, at night, in the yellow morph suit. Who cares if when you fall in, it feels like you're being waterboarded?

00:13:12 Pressure Packed
Back to the shoot, and it's clear they've got some uphill battles to deal with. First, they get off to a late start at about 4:30 pm. This is in October, mind you, so daylight is of the essence. Which means when you're shooting photos and video, there's a very limited window to get it right. They needed to get every shot. They needed Billy to not fall once. And guess what? The guys delivered. So much so that Billy not only didn't fall once, but he was able to pick his girlfriend up while wakesurfing and still not fall.

00:16:18 Discotheque
For the night shots, the guys brought out some NOCQUA gear and had themselves a strobe light party. Thankfully, nobody on the shoot suffered from epilepsy, because this would've been their worst nightmare. Sean was manning the strobe light. But this thing was basically industrial-grade, able to be seen from miles away. And each time, it lights up what's going on behind the boat, all you see is this lunatic in a skintight yellow suit wakesurfing behind the boat. Surreal and strange doesn't even begin to describe it."If you stood there and stared at those flashes just as a normal person, you'd be so screwed. Meanwhile, Billy is having to navigate a black wave at night, in the dark, staring into a strobe light, in a morph suit, with one eyehole." — Corey Cooper / CEO & Co-Founder at BOTE"You can see the fear in his eye." — Sean Murphy, Director of Photography at BOTE

00:18:40 Campfire
After the shoot, they gathered 'round the fire and stayed up till 2am drinking beer and having their flip flops melt by the fire.

00:20:15 Why the Rover Didn't Come to Be
The whole idea for the Rover by the way was that it could be used for wakesurfing or regular surfing. It could go in-land or offshore. Which—as the guys segue from reminiscing to realizing—is actually a damn cool idea for a product. The only reason they didn't end up releasing it back then in 2015 was that the whole BOTE sales model operated through their dealer network. And most of the dealers were more interested in traditional outdoor sports and outdoor lifestyle than marina sports and the works. But now? Well, it's 2020. BOTE's direct-to-consumer site is raring to go. Should they bring back the Rover?

00:22:45 Polling the Audience
What do you guys think? Would you be interested in a product like the OG Rover? Yes, this is probably the first time the Beneath the Surface podcast has turned into a survey questionnaire, but if enough people like what they hear regarding the utility of this board—capable of being a wake surf board and a paddle board—then the guys are far from against giving it to the public.

00:24:15 Commercializing a Creative Art Project
That's basically BOTE's mission in a nutshell. It's not just about making money. It's about making cool shit that they like and they use, which other people will enjoy, too. BOTE is more than a brand. It's more than just cool projects. It's a lifestyle.

00:29:34 Outro
Thanks for tuning in. If anyone likes what they heard, and thinks that a board like the Rover really resonates, definitely give the guys a shout. They're always interested in hearing from folks and more than happy to make cool stuff for people that want it.