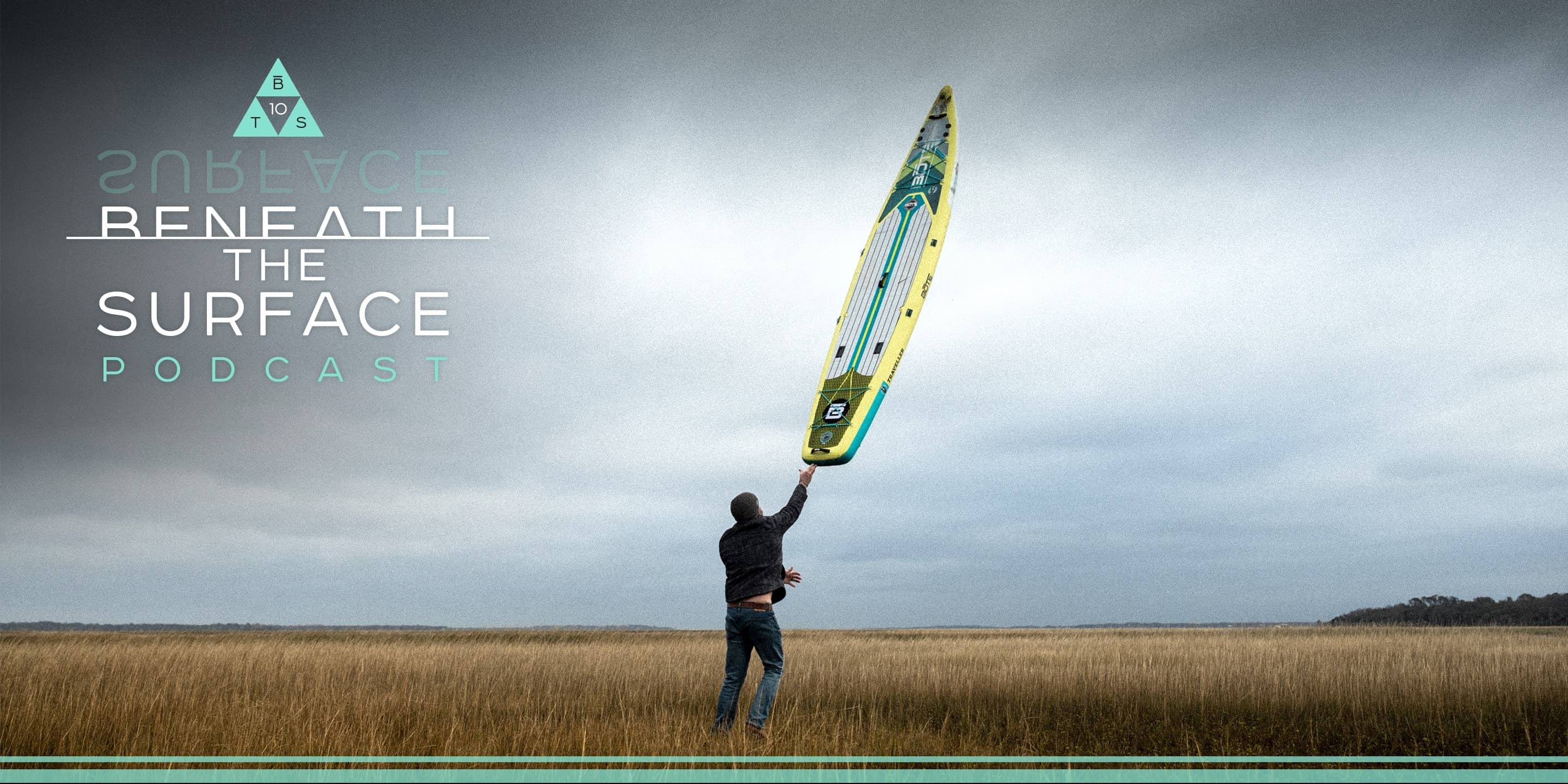 Episode 25 //
The Aero Journey
Corey and Sean are back behind the mid for the 25th installment of the Beneath the Surface Podcast. This time, they're talking about the Aero Journey. The journey of the BOTE inflatable paddle board is one that may seem like it's still in its infancy--less than 10 years old--but the growth has been incredible in such a short amount of time.
In Beneath the Surface Podcast: The Aero Journey, Corey and Sean take us through the lifespan of BOTE's inflatables, starting in 2013 when Corey sees a need for an easy to transport SUP board. You know the Aero line. It ranges from inflatable paddle boards to kayaks and even couches and docks. Inspired by the original solid SUP board technology and enhanced for packability, the Aero journey is one that's filled with innovation and technology--just like everything you can come to expect from the BOTE brand.
Coming at you direct, from the middle of nowhere, to the center of everywhere.
Who's In The Episode
Lead Designer, Co-Founder, and CEO at BOTE, Corey Cooper is a licensed engineer hailing from Auburn University. Corey is the pioneer of the DarkRoom, assisting with the design of the machinery, concepting the layout and ultimately developing the workflow used in DarkRoom production. Corey's passion for this project is so strong that on any given day, regardless of how busy things are at BOTE, you will often find Corey working in the DarkRoom.
Sean Murphy is the Director of Photography at BOTE and a world-renowned photographer based in Fort Walton Beach, Florida. After spending most of his career based in Los Angeles, shooting for brands like Adidas, Red Bull, and Toyota, just to name a few, Sean moved back to the Redneck Riviera. You can find Sean capturing gritty America and spontaneous moments that translate into visually stunning photography.
"If you stood there and stared at those flashes just as a normal person, you'd be so screwed. Meanwhile, Billy is having to navigate a black wave at night, in the dark, staring into a strobe light, in a morph suit, with one eyehole." — Corey Cooper / BOTE CEO and Co-Founder
"The word inflatable is actually a bad word. It's more like a compressed air chamber. Yes, it's inflatable because there's air inside of it and it goes from not having anything in it to being inflated, but it's like an air tank. This is air compressor level shit. Tire level stuff. People always confuse the word inflatable and think pool float, rubber ducky, giant flamingo. We came up with a new word, we call it our AeroTechnology." — Corey Cooper / BOTE CEO and Co-Founder
Links From The Episode
Check out Corey and Sean's four day excursion on the Everglades, Surviving the Everglades.

Don't believe they would run over an inflatable? Well, they did.

The Inflatable Dock aka 'the floating square'. Simple on the outside, tech'd out on the inside.

Learn more about the guy who 'just takes the photos', Sean Murphy.

Harry Madison, BOTE Ambassador and fixer-upper of SUP boards, knows a thing or two about blowouts.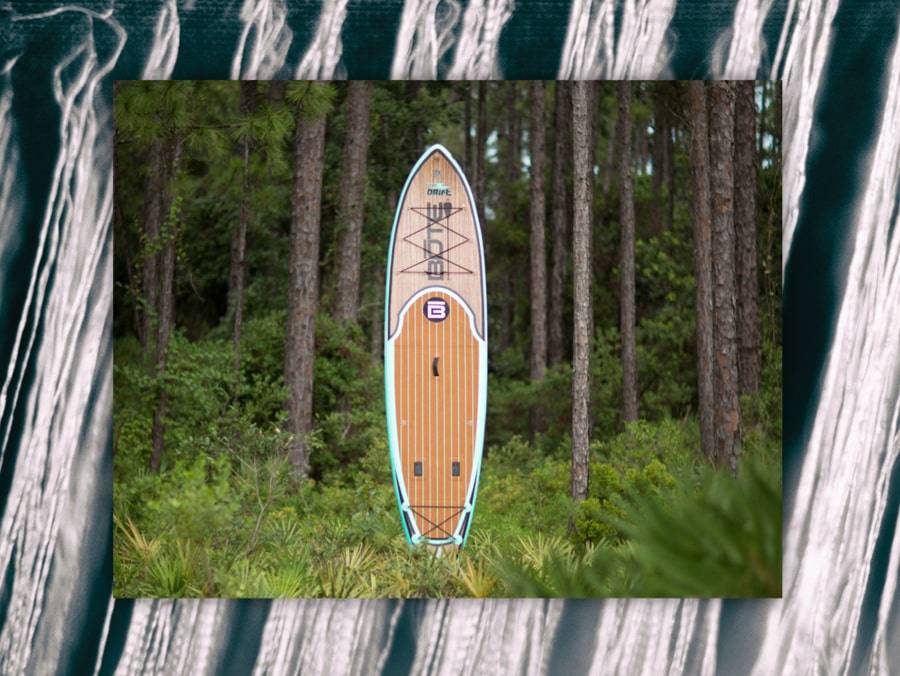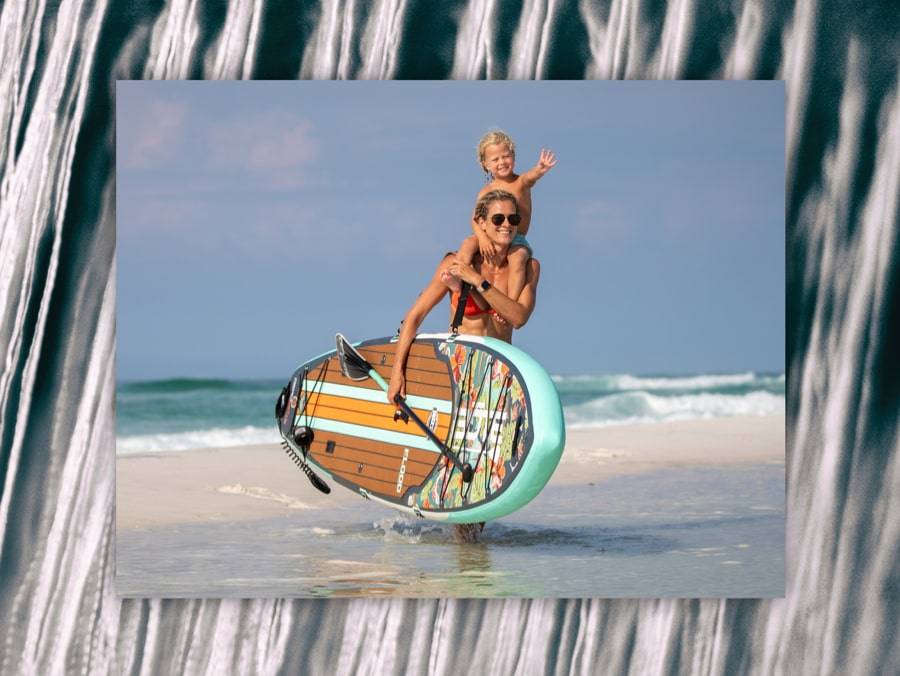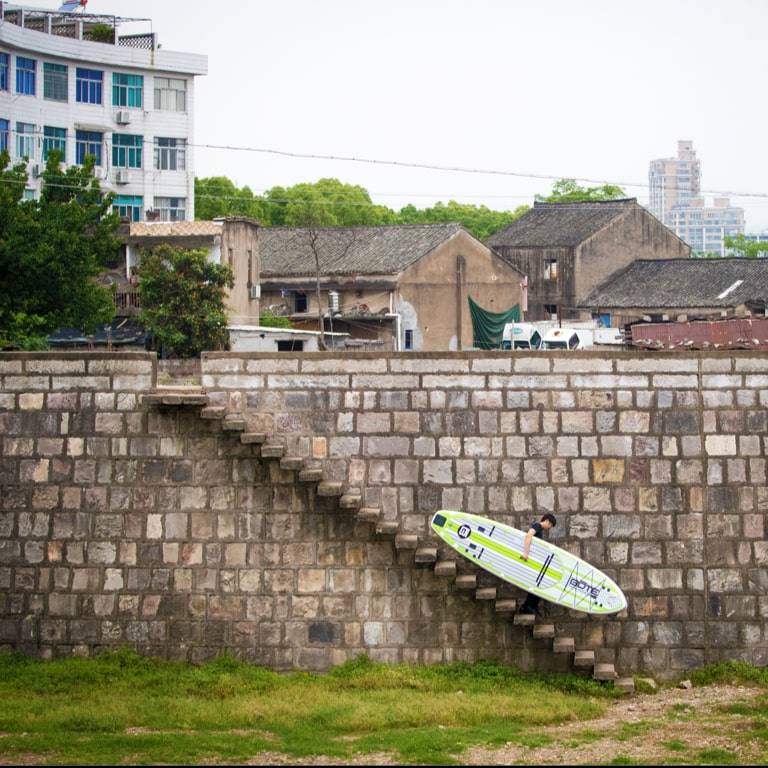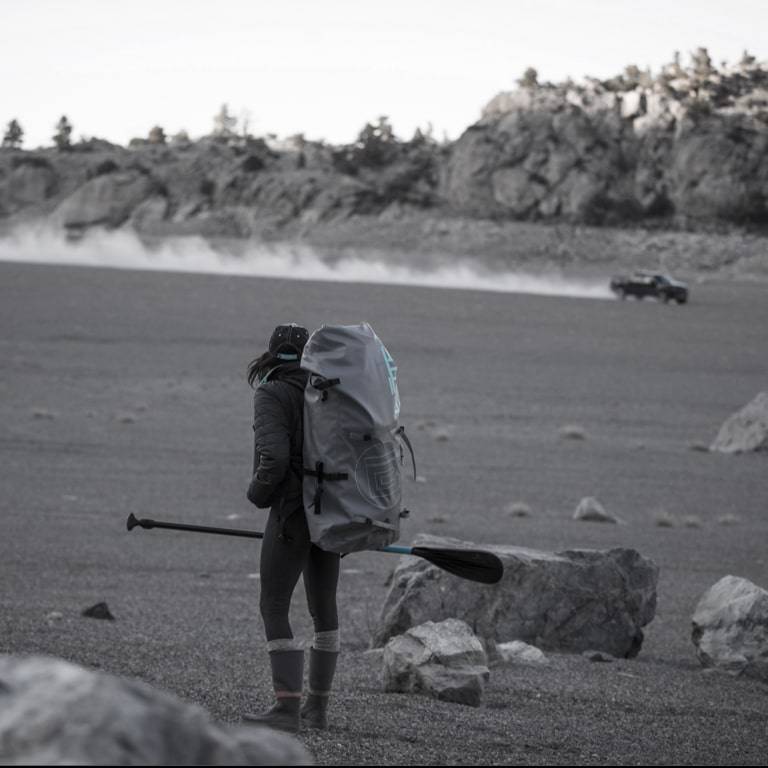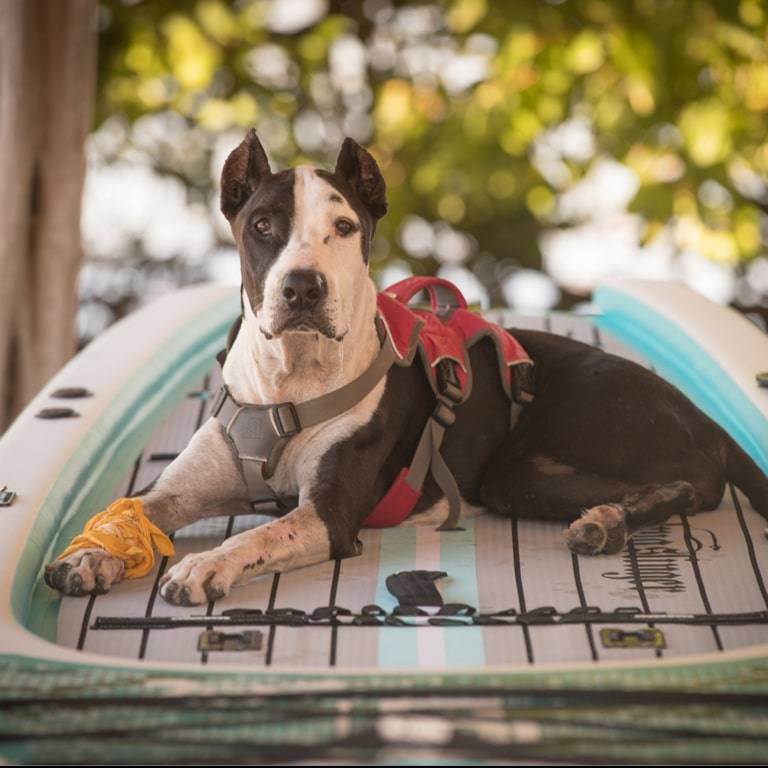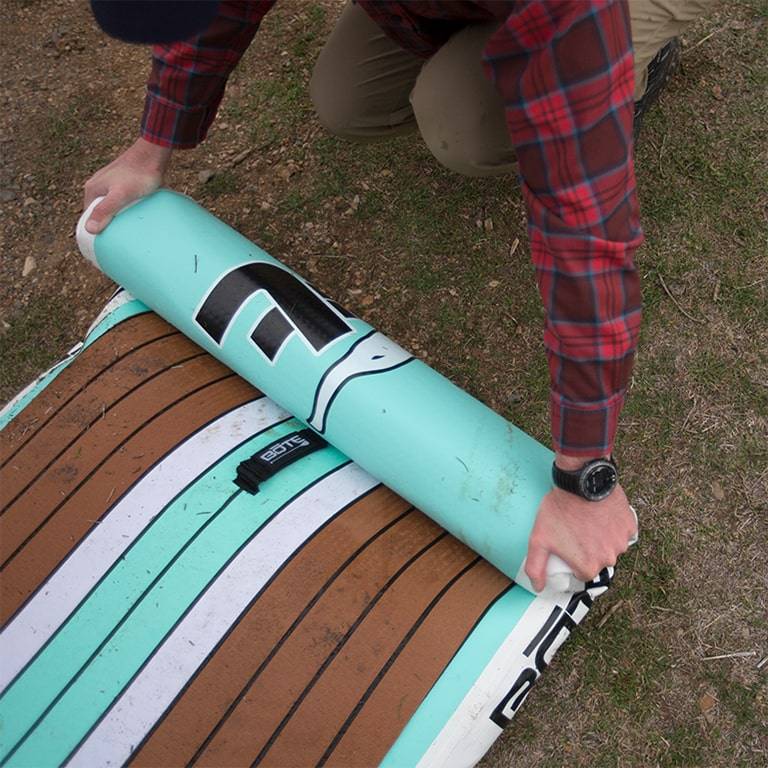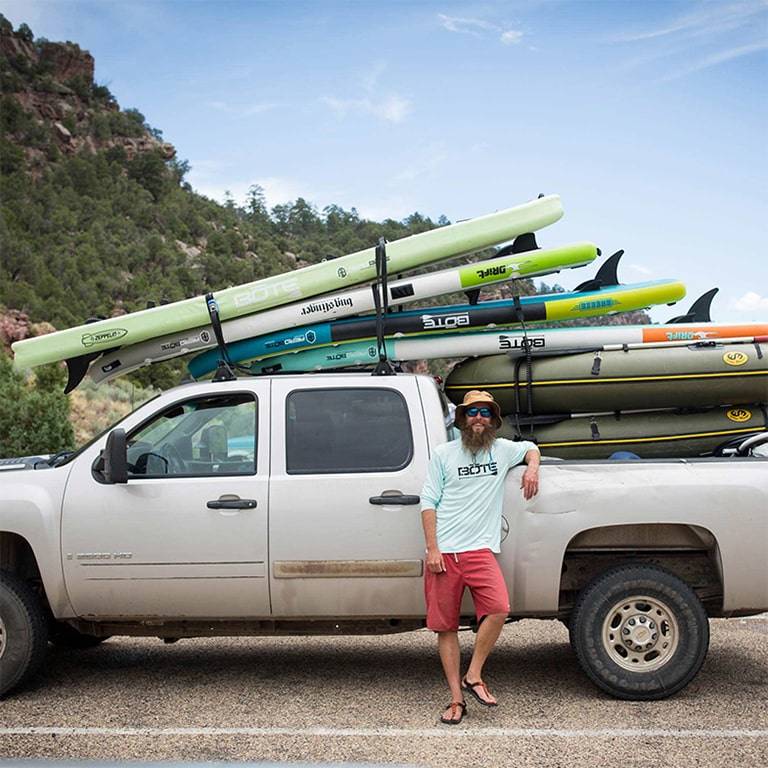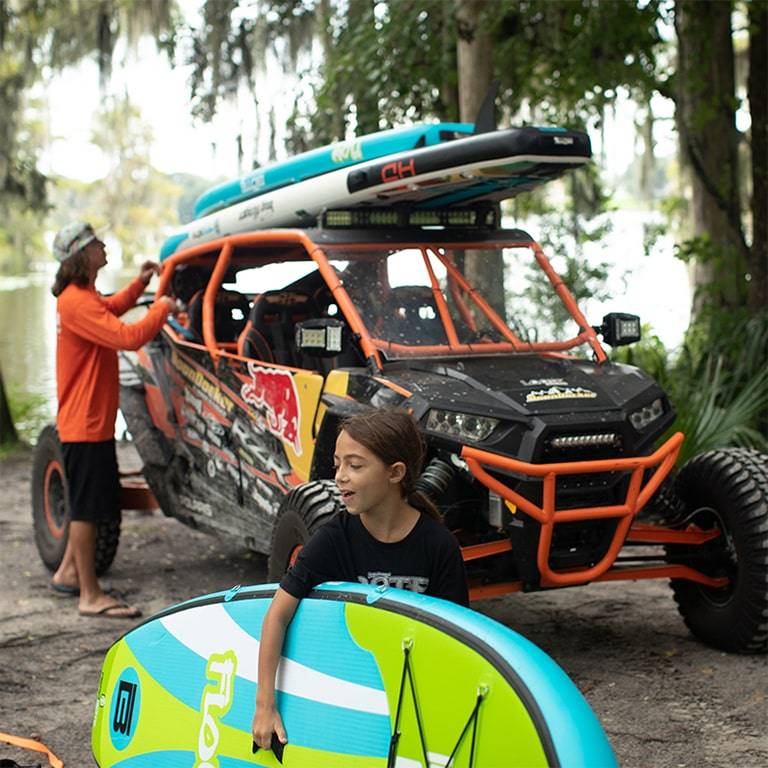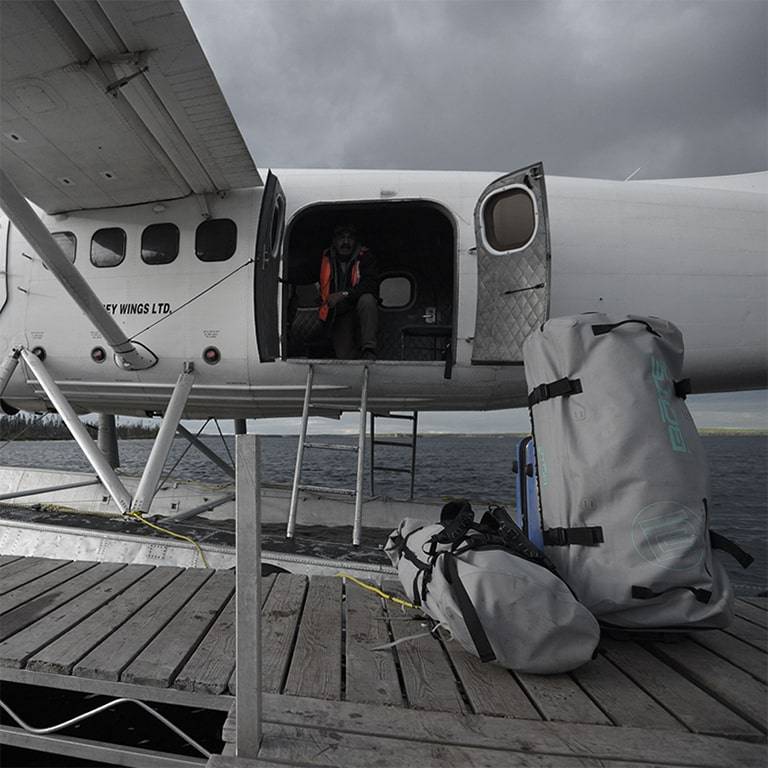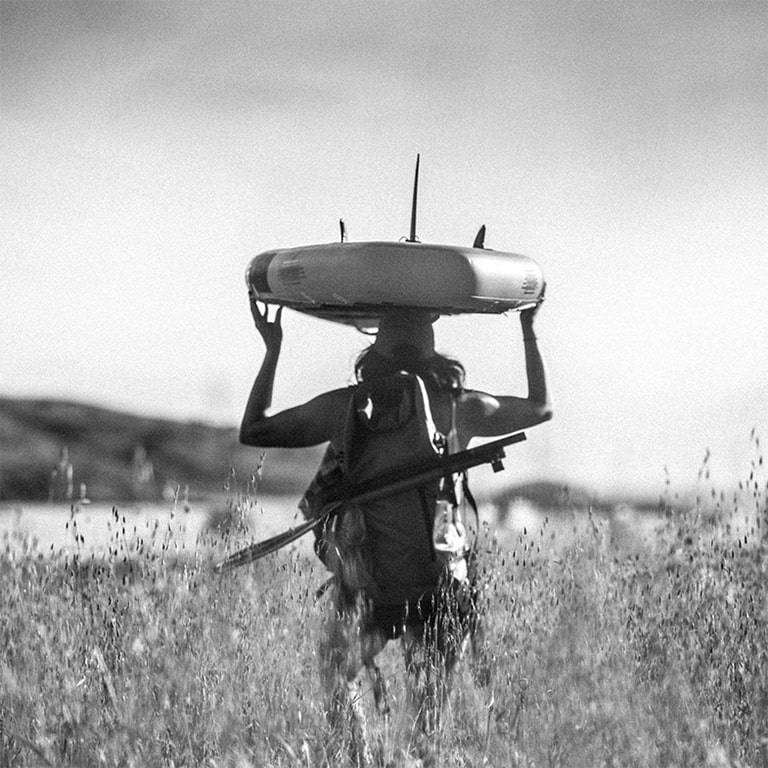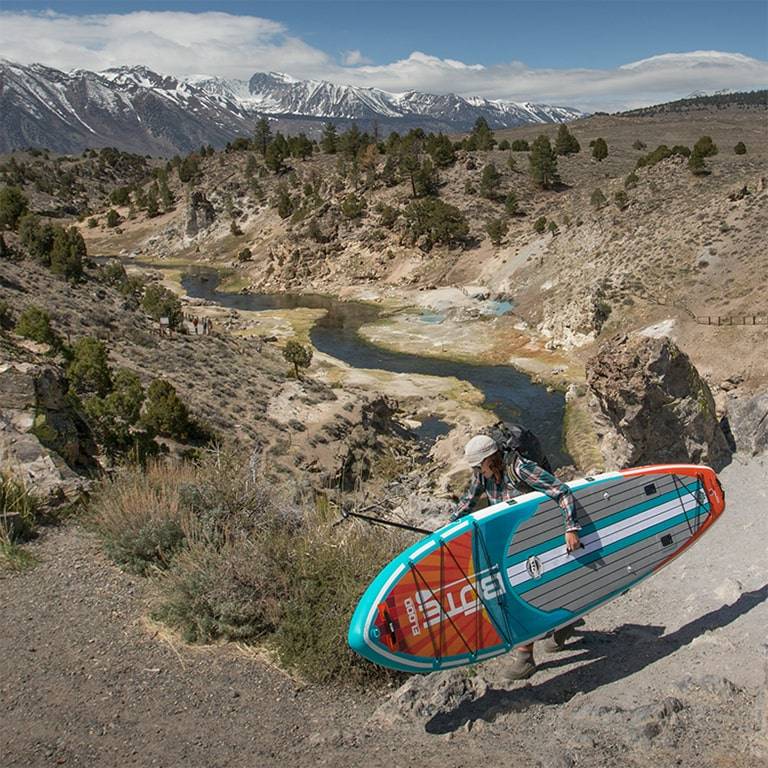 Show Notes
00:00:00 Intro
Corey and Sean kick off the podcast immediately wanting to deviate from the topic to talk about what grinds their gears. Thankfully, they get back on track with BOTE's Aero Technology.

00:03:05 An Identity Based on Solid SUP Boards
BOTE was founded on the basis of a solid SUP board, allowing them to maintain a more vintage vibe with wood inlays and traction pads. Without the solid paddle board, their identity wouldn't exist.

Taking a trip down memory lane, Corey recalls when he met Sean in 2013. BOTE was making traditional epoxy solid paddle boards, with layers and layers of modern resin and fabrics to create a thermoset. But with innovation as a primary pillar in BOTE's core values, Corey knew that he had to take the original scope of the solid SUP board and create an inflatable that would hold up against their solid board.

00:08:18 I'm Dreaming of a White Inflatable Paddle Board
Corey's goal was to replicate the spirit and soul of the solid SUP board into an inflatable board. Looking at it from that angle is what gave him the peace of mind that they could make an inflatable cool and on brand.

Their first inflatable paddle board was white, which wasn't cutting it in style. But creating an inflatable with the right materials to give it BOTE's vintage vibe was going to be a challenge.

"I want to make an inflatable board that nobody from the surface, looking at it, can tell it's inflatable. So that met, the way it paddled, the rigidity, the pressures of the board, all the way down to the aesthetics. So I knew if we could achieve that, we could take that category and expand it." ― Corey Cooper / CEO and Co-Founder

00:10:07 The Advantages of an Inflatable SUP
After fine tuning the inflatable SUP board, its popularity took off like crazy and became the catalyst in the expansion of the inflatable product line. Why? Because it has inherent advantages for both the customer experience and the backend operation. We think that's pretty badass.

Primarily, the ease of transportation is awesome. Before inflatables, BOTE was shipping 12'-14' hardboards, loading via forklift, going through freight docks, and ultimately exchanging hands at least four times before reaching the customer. And if the product showed up damaged, the reconciliation process could end up putting them in the red pretty quickly. Enter in inflatables. Not only are they extremely serviceable for BOTE, but their customers are wild about how easy it is for them to transport their SUP board themselves. It fits in a bag, for crying out loud.

00:15:02 A Purpose Created Through Need
It was when Corey started doing travel shoots from Belize to the Everglades that he realized solid and inflatable SUP boards serve different purposes. A four day trip on the Everglades, hardboard all the way. But a day trip to the Everglades where you're looking to make the most of your day, an inflatable is the right choice. The type of board you choose is truly based on what you plan to use it for, and so was born a perfect derivative of a badass product.

00:16:30 Inflatable Is A Bad Word
Inflatables get a bad wrap, even Corey considers it a bad word. BOTE created more than an inflatable. Their kickass AeroTechnology with drop stitching gives their inflatables durability more like a tire, and nothing like a pool float. It's solid enough to run over with a truck. Like, Corey and Sean actually ran it over… and filmed it.

Corey credits the strength of BOTE's inflatables to the drop stitch pattern, which sounds incredibly complicated to explain yet he manages to paint a perfect picture of it. Basically, he explains taking a thick book and instead of the pages running horizontally, they run vertically, so you can't pull the two halves of the book apart. That's how their inflatables are built, just instead of pages, it's a million little threads connecting the top and bottom of the inflatable so it expands evenly, won't balloon up, and holds a high pressure for a super solid feeling.

00:20:04 Onward and Upward - The Inflatable Product Line
BOTE started with the inflatable paddle board, but they quickly saw how valuable AeroTechnology could be in other products. BOTE's a lifestyle brand, so Corey started creating lifestyle elements with AeroTechnology. Chairs, couches, a freaking kayak even. One of their bestsellers is the floating dock, aka 'the floating square'. Sean explains:

"Our docks are one of my favorite things. It's a floating square. For those who don't know Corey, he's an engineer. He sits in front of the computer and just invents insanity and then hand-builds machinery. I don't understand, I just take the pictures. So we looked at each other a year ago and Corey said 'yeah our most popular thing right now is a floating square.' It seems basic enough, but the technology behind it, inside that square, it's pretty impressive." ― Sean Murphy / Director of Photography

00:22:02 Caring for Your Inflatable
Like anything that goes against the outside elements, the better you care for it, the longer it lasts. Corey and Sean give their advice on letting a little bit of air out of your inflatable after use, about five or so PSI, so you don't get stress fatigue from the expanding and contracting of the material. You don't want to have a blowout, but if you do, there are skilled people who have a love for the lifestyle and know how to patch up bigger tears, like BOTE Ambassador, Harry Madison.

00:24:55 It's Not a Sales Pitch, but get Both
Sean's paddle board collection is a 50/50 mix of solid and inflatable SUP boards. His hardboards live at the house and are used primarily for fishing and long excursions, where his inflatables stay bagged up in his truck so he can pop in anywhere, anytime. They promise this isn't a sales pitch, but you should probably get both.

00:26:19 Outro
Shameless plug for Sean. Yada yada. Aero Technology. We're out!