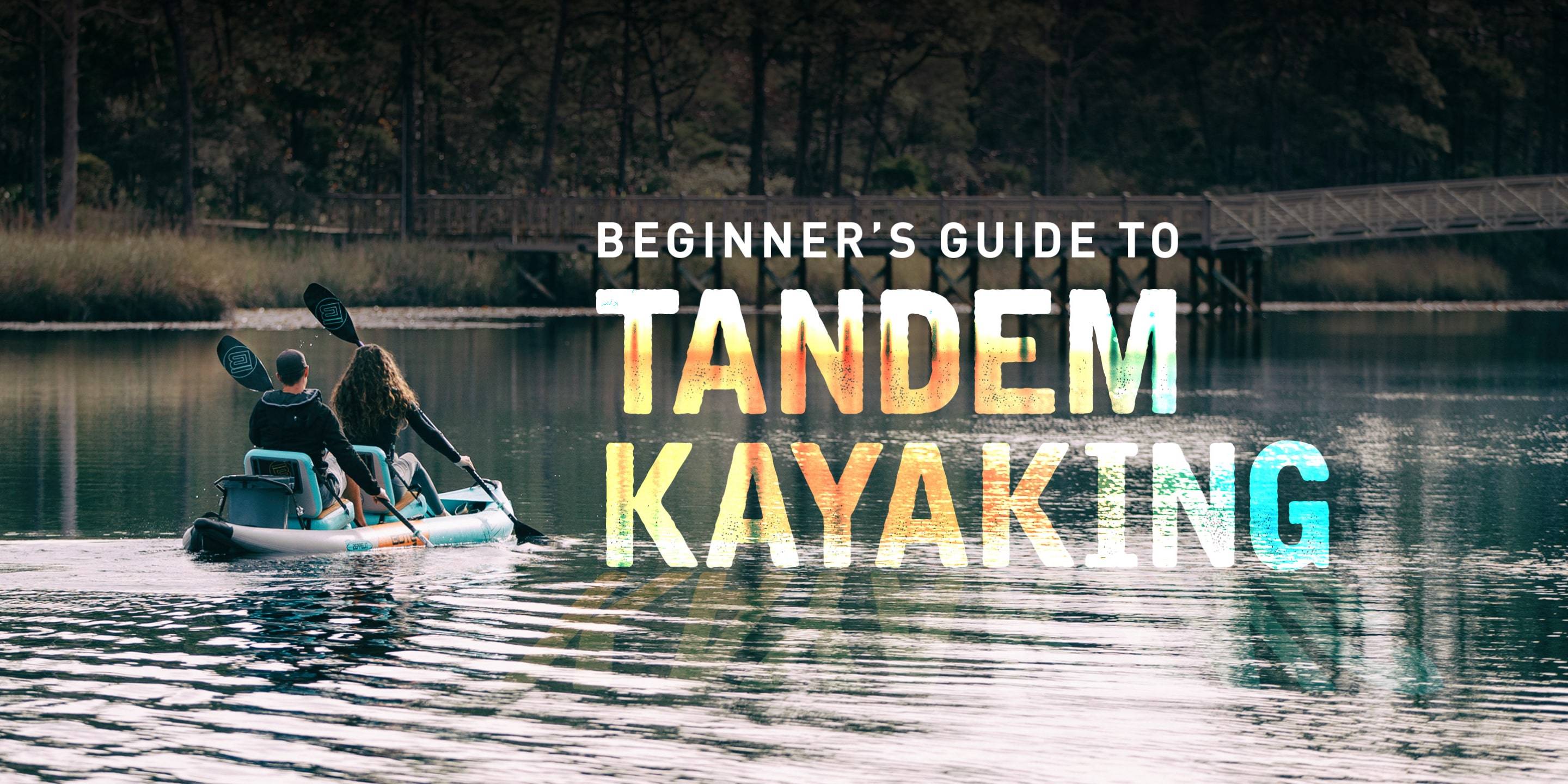 A Beginner's Guide to Tandem Kayaking
As far as shared outdoor adventures go, there's not much better than tandem kayaking. Double the paddles, double the speed, double the fun. So, whether you're looking to tandem kayak with friends or looking to make friends by owning a tandem kayak (no judgment), here are a few tips and tricks for mastering tandem mode with someone else.
Plus, why the Zeppelin Aero 12′6″ Inflatable Kayak is the ultimate inflatable tandem vessel.
WHY TANDEM KAYAKING IS GREAT
A tandem kayak is the ultimate two-person adventure experience. It's a great activity for friends, families, couples; you name it. Basically, if you've got an adventure buddy, a tandem kayak's got your back. Not only can you go faster in a tandem (two people are stronger than one), but tandems are also more stable and even more economically efficient (you only need to buy one vessel instead of two). Beyond the technical & practical details, though, tandem kayaks serve as perfect vessels for sharing outdoor experiences with someone.
---
put simply, adventures are better together. and in a tandem, "together" is the name of the game.
---
WHAT IT'S LIKE
So, what's it like to paddle in a tandem kayak? Well, it's a little like having a constant tailwind pushing from behind and helping you slice through the water. The key is getting synchronized in your strokes. When you are ready to paddle, simply pick a side to start on, and boom, you're ready to rock (or glide). After the initial synchronized stroke, just alternate sides, and you'll start ripping.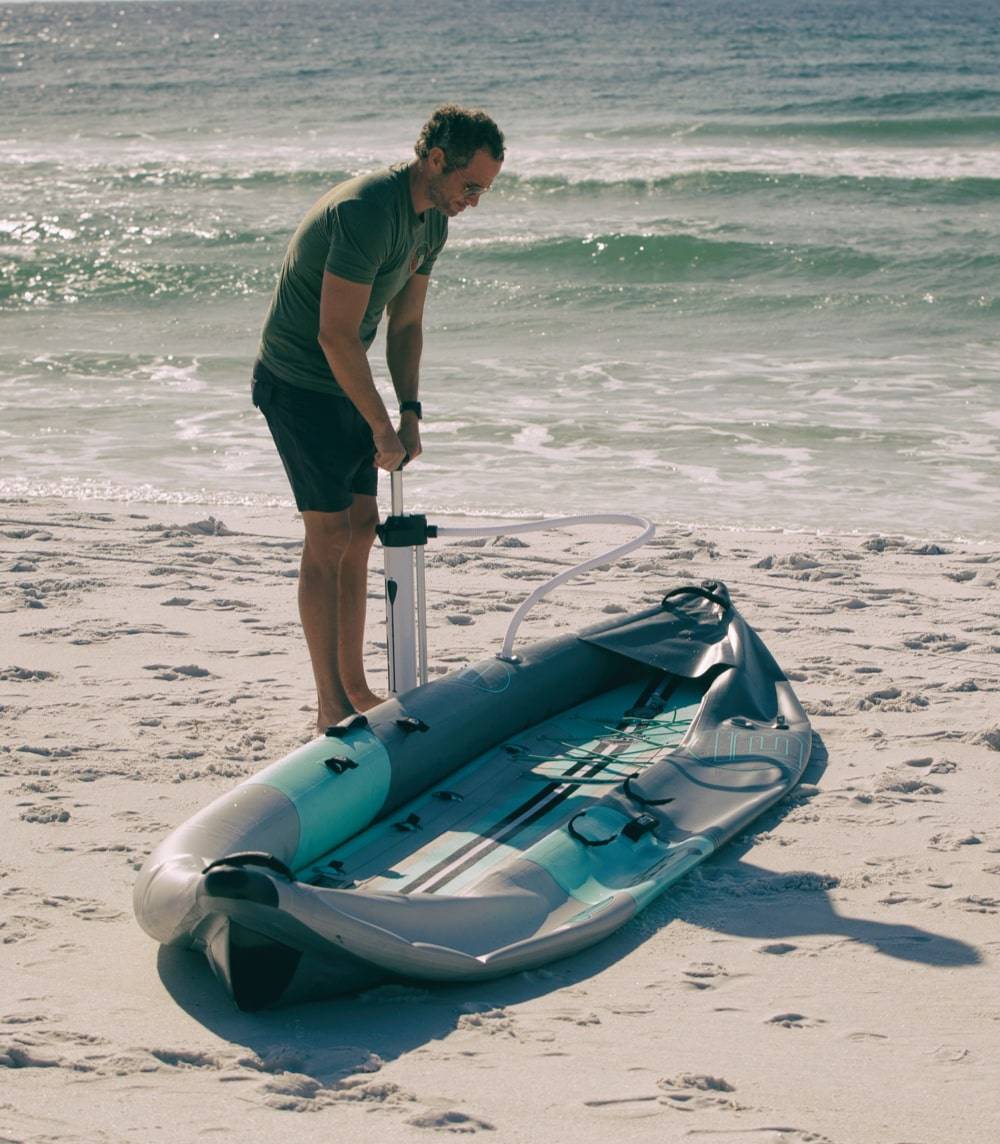 HOW TO SET UP YOUR TANDEM KAYAK
With the Zeppelin Aero 12′6″ (more on this in a bit), setting up your tandem kayak has never been easier.
First, you'll want to get pumpin'. The Zeppelin 12′6″ consists of three independently inflatable parts: the floor chamber and two separate 9-inch pontoon side chambers. Using either the provided hand pump or one of our AeroPumps, inflate both side chambers to 2-3 PSI and the floor of the Zeppelin to 10-15 PSI.
---
pRO TIP: INFLATE THE SIDE CHAMBERS FIRST AND THEN INFLATE THE FLOOR.
---
Next, you'll want to inflate your seat (or seats) to 6-8 PSI. On the floor of the Zeppelin, there are multiple tie-down points for multiple seat configurations. They're conveniently labeled Tandem and Solo, and these tell you where to attach your Aero Seats depending on whether you're going solo or with multiple paddlers.
Adjust the straps on your seat to suit your desired leg and recline angles, and you're ready to hit the water.
TIPS FOR PADDLING A TANDEM KAYAK
When it comes to actually paddling a tandem kayak, there are a few things to keep in mind that can take your experience from great to downright awesome.
First, much like the '96 Bulls, teamwork makes the dreamwork. If you paddle in unison, this not only helps to avoid paddlers hitting each other—which can happen when you get out of sync—but it will also help to keep the weight of the watercraft moving in a uniform direction for even greater stability.
Second, the stronger of the two paddlers should sit in the rearmost position. The rear paddler should be the one to match the stroke of the front paddler, since they can watch the stroke of the front paddler.
To steer, it's best to work as a team where one paddler strokes forward while the rear paddler reverse strokes on the opposite side. This will execute a quick turn. To steer more gradually or correct your course, the rear paddler should act as navigator by performing a more powerful stroke or by utilizing the paddle as a rudder.
---
One thing to note: If your tandem partner is a kid or a dog, they should always sit in the front of the watercraft so that you're always aware of their movements and you should also always make sure everyone on board has an appropriate

PFD

.
---
WHY THE ZEPPELIN 12′6″ IS THE

WORLD'S BEST TANDEM KAYAK
The Zeppelin Aero 12′6″ is not only the most versatile kayak in the BOTE waters (with supreme ease of transformation between solo & tandem), but it's also a perennial frontrunner in terms of design and quality.
With features like a self-draining hull, a removable floor chamber, and an optional second seat—not to mention MAGNEPOD and KULA compatibility, plus innovative AeroBOTE construction and technology—the Zeppelin truly is an inflatable watership unlike any other.
As BOTE CEO & Co-Founder, Corey Cooper says,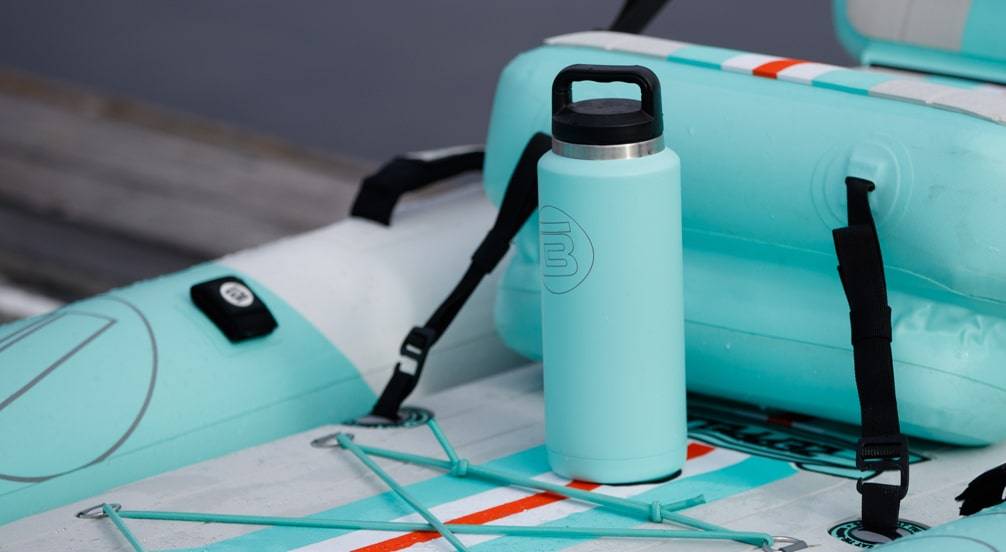 "I think it's the most versatile kayak we make. Its form, function, ability, and the fact that it's inflatable and packable, is what gets me f@$&'ing fired up."