Spring Break Essentials
At BOTE we're always looking for an excuse to get out on the water. And frankly, we can't think of a better reason than a party. When the sun's out, there's nothing better than a sandbar raft-up or day of "flinking" on the lake (floating + drinking). As we're counting down the days to summer, we're already planning some early season meetups. Here's our list of must-haves for a successful party on the water.
1. THE BOTE DOCK
Once you invest in a BOTE dock, you'll wonder what you ever did without it. The 10x10 size is the best for hosting multiple people and loading on the most gear. It can handle anything you need to keep out of the water, including chairs or coolers. If you prefer smaller crowds, opt for the 7x7, which still offers enough space for the group to relax in the sun but not too big to pack into smaller boats when it's time to leave.
At BOTE we're always looking for an excuse to get out on the water. And frankly, we can't think of a better reason than a party.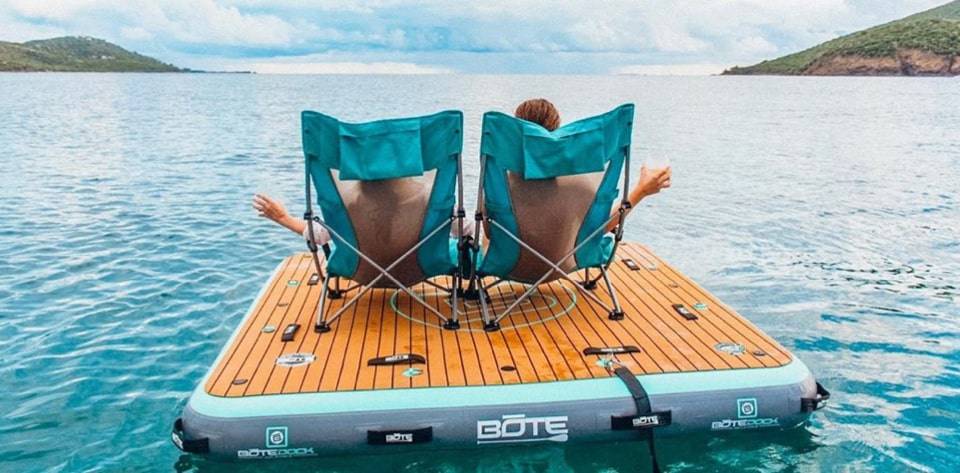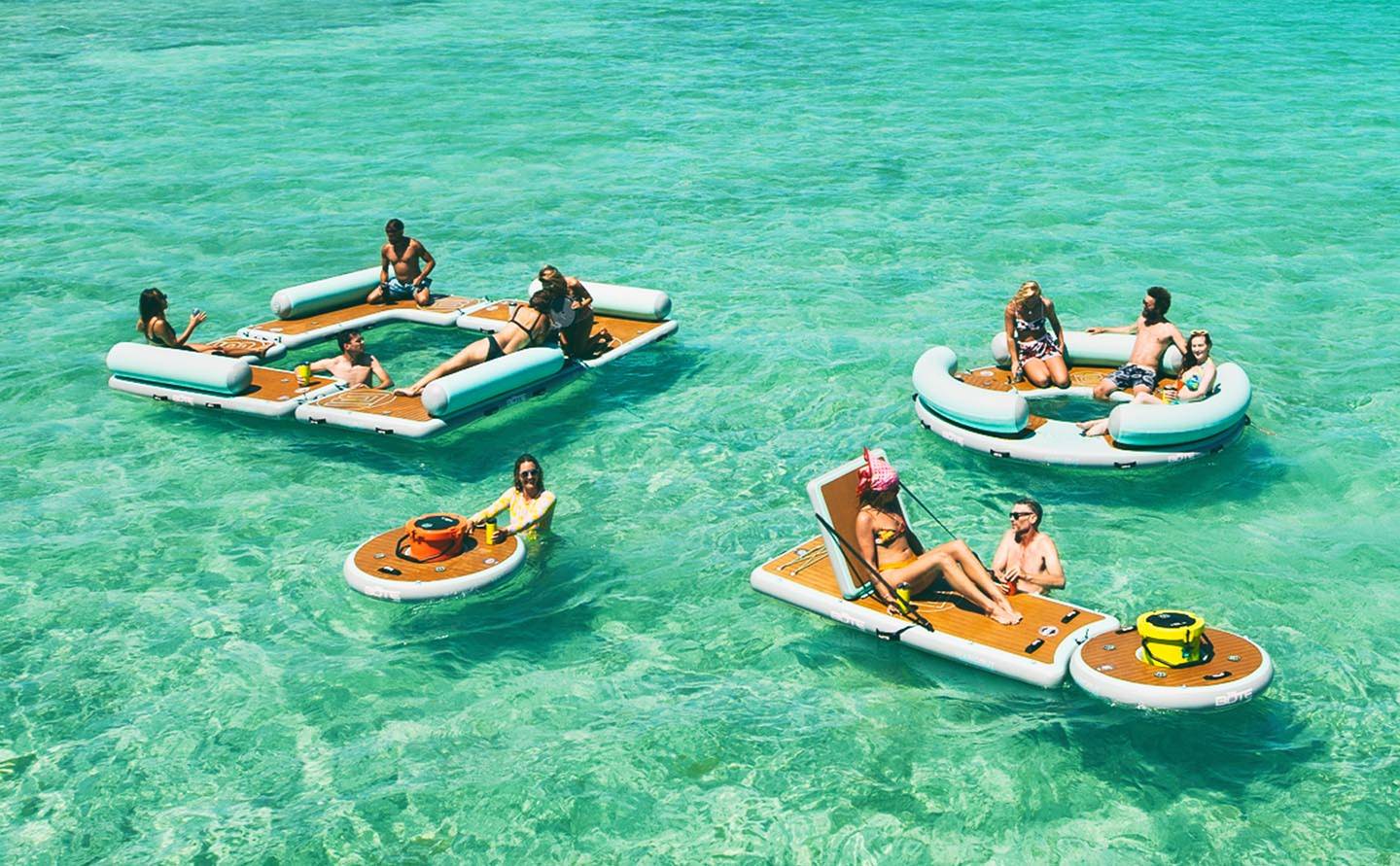 3.
A STAND-UP PADDLEBOARD
If you are looking to get out on the water without the additional hassle, then the WULF Aero is exactly what you need. The WULF Aero is not only beginner friendly but also at a very wallet-friendly price. This board has some killer aesthetics that, when combined with our aero technology, create a very stable, lightweight, easy-to-paddle, and all-around stunning inflatable paddle board. The bottom line is that the WULF Aero is a no-brainer whenever you want to enjoy time on the water with family and friends.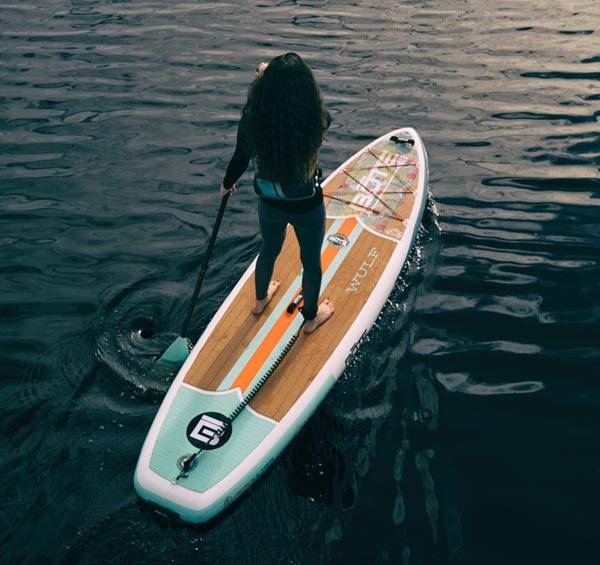 4. A COOLER
You can't have a party without your favorite drinks and snacks, and you sure aren't keeping them out in the hot sun. Even rookies know that the cooler is the crucial item of every party, but not all are created equal. Personally we're fans of the Kula 2.5 because of its built-in tap for our signature "Jungle Juice" or "Hunch Punch." Add to that the Kula 5 Softy for water, snacks, and beer. Be sure to drink that water too since drinking in the sun dehydrates you faster than on land.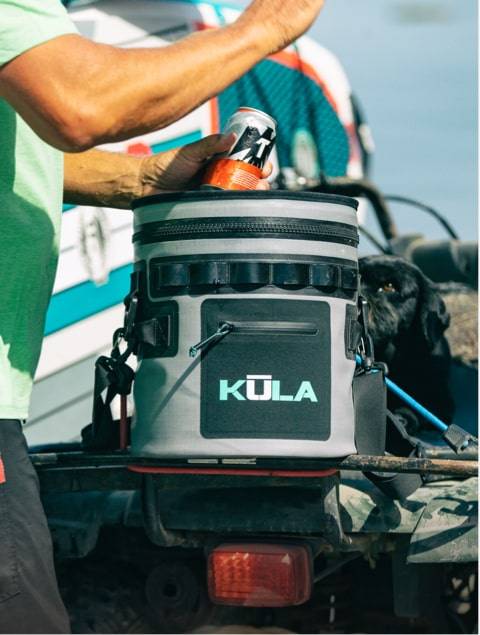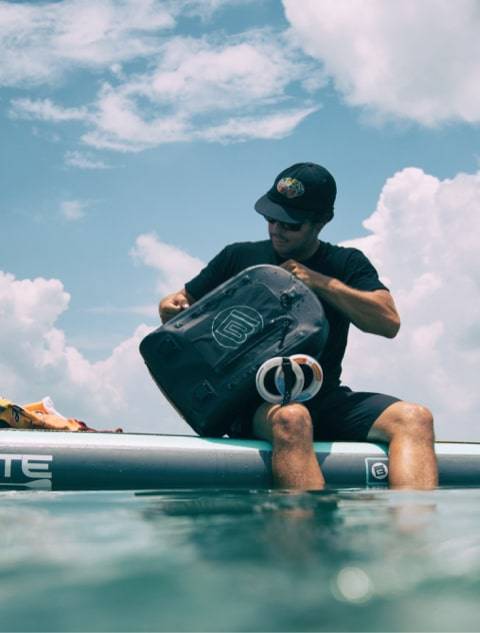 5. A GOOD DRY BAG
You don't go anywhere without your phone, and your phone's worst enemy is the water. Even if you have a waterproof case, a dry bag offers added protection for a long day on the water.
EVEN IF YOU HAVE A WATERPROOF CASE, A DRY BAg OFFERS ADDED PROTECTION FOR A LONG DAY ON THE WATER.
Other things to keep dry would be towels and a change of clothes. Our Slingpack is a great personal bag, or you can accommodate your whole crew with our Backpack or Duffel sizes.
6. CHAIRS
Getting to a water party usually means hopping on a boat, where seating is limited and space is at a premium. Thankfully, we offer several options: the Aero Chair (Regular & XL), the Aero Couch, and the Aerorondak Chair. All of these products are easy to transport (when deflated, they're small enough to roll up and stash in a beach bag), and whenever it's party time, inflate them in minutes using a hand or foot pump and set them up on a Dock or the deck of your boat. Another pro tip: For some much-needed shade, attach a rod holder mount to your BOTE Dock to hold your umbrella.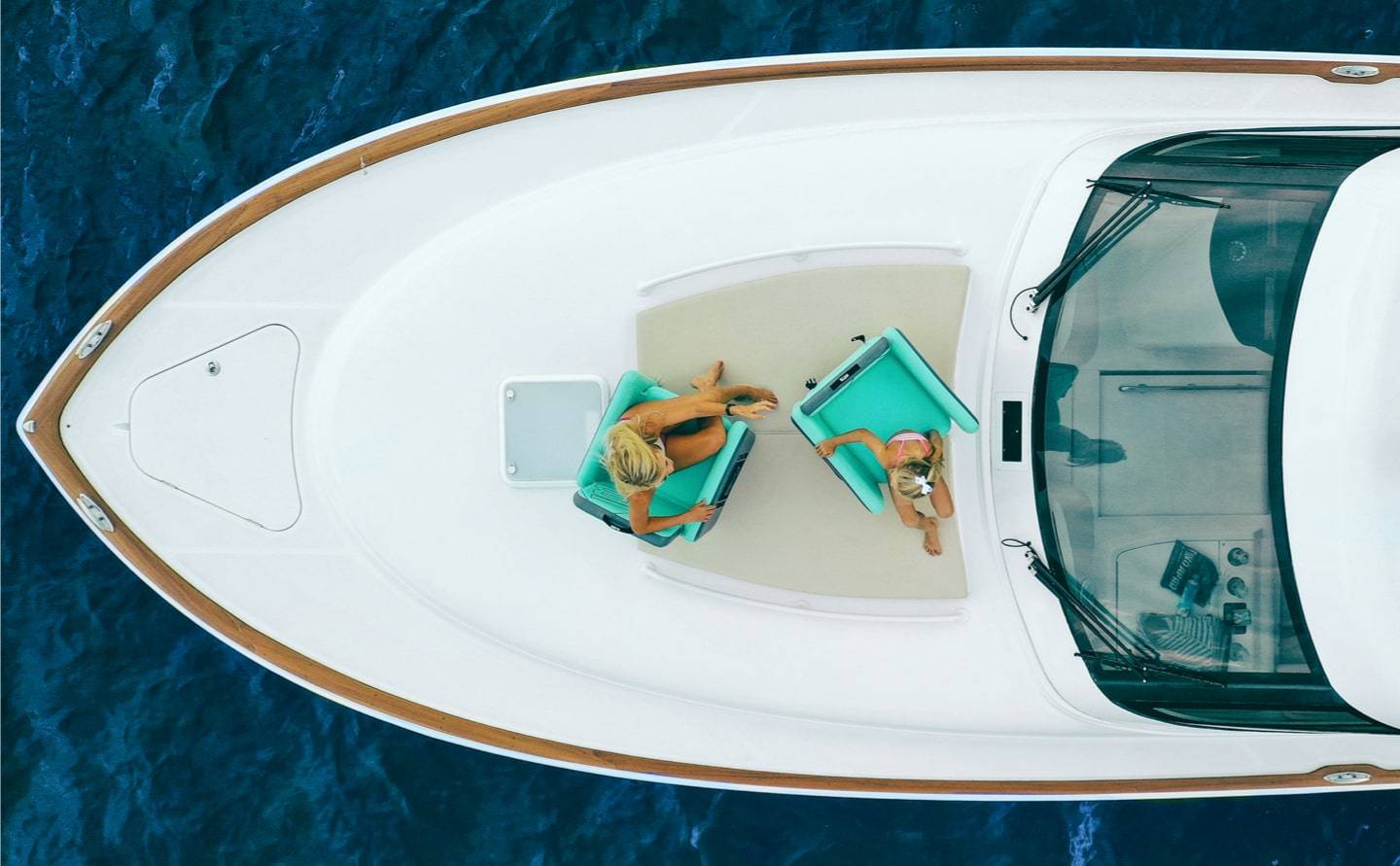 OUR AERO CHAIRS ARE THE PERFECT SOLUTION. THEY'RE EASY TO TRANSPORT (WHEN DEFLATED THEY'RE SMALL ENOUGH TO ROLL UP AND STASH IN A BEACH BAG). WHEN IT'S PARTY TIME, INFLATE THEM IN MINUTES USING A HAND OR FOOT PUMP AND SET THEM UP ON A DOCK OR THE DECK OF YOUR BOAT.
7. SAFETY GEAR
Fun in the sun ain't so fun if you get a nasty burn. Do yourself a favor and pack plenty of sunscreen, and don't forget to reapply every two hours. A basic first aid kit is also a good idea for those "just-in-case" accidents. If you are bringing a paddleboard or kayak or are on a boat you'll also need the required Personal Floatation Devices.
8. FUN ADD-ONS
Music is essential for any party, but special considerations need to be made on the water. Be sure to get a high-quality waterproof speaker and have your playlist downloaded as you may not be in an area with service. If you want to go explore the water when you get there, an inflatable paddle board or kayak is the easiest way to get around. A board is also convenient if you want to go to a quieter spot to fish. Other possible add-ons include a football or beach ball to throw around, or a snorkel to explore. The possibilities are endless depending on what you enjoy.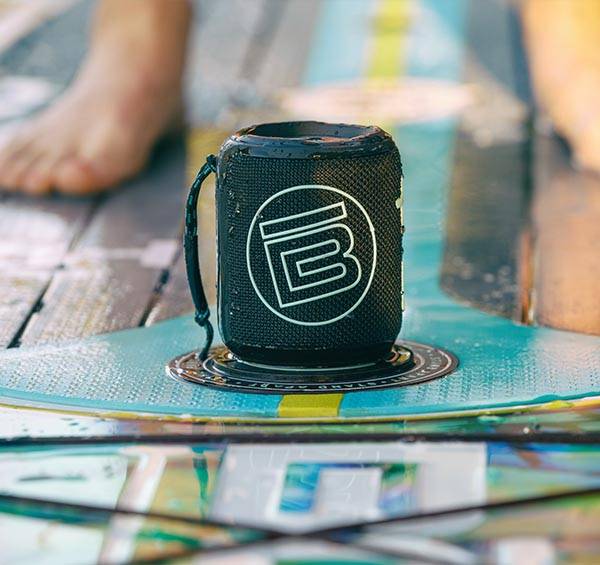 9. OFTEN OVERLOOKED ESSENTIALS
Being out on the water for a while is going to produce trash, and nobody likes searching through empties in the cooler for a fresh one to crack open. Bring a drawstring trash bag you can tie up somewhere. We also like to be prepared with some motion sickness medication, UV lip balm, solo cups or reusable cups, and Koozies. And of course don't forget your sunglasses!
A raft-up or sandbar party can mean hours of fun on the lake or in the ocean. When you're prepared for anything, you won't have to cut the party short. Now get out there and live it up!
BOTE'S KULA 2.5 HUNCH PUNCH
INGRIDENTS
2 parts vodka
1 part fruit punch
1 part sprite
1 part mango juice
1 part peach juice
Pour all ingredients into KULA 2.5 cooler and add ice. Optionally garnish glasses with orange slices and enjoy!