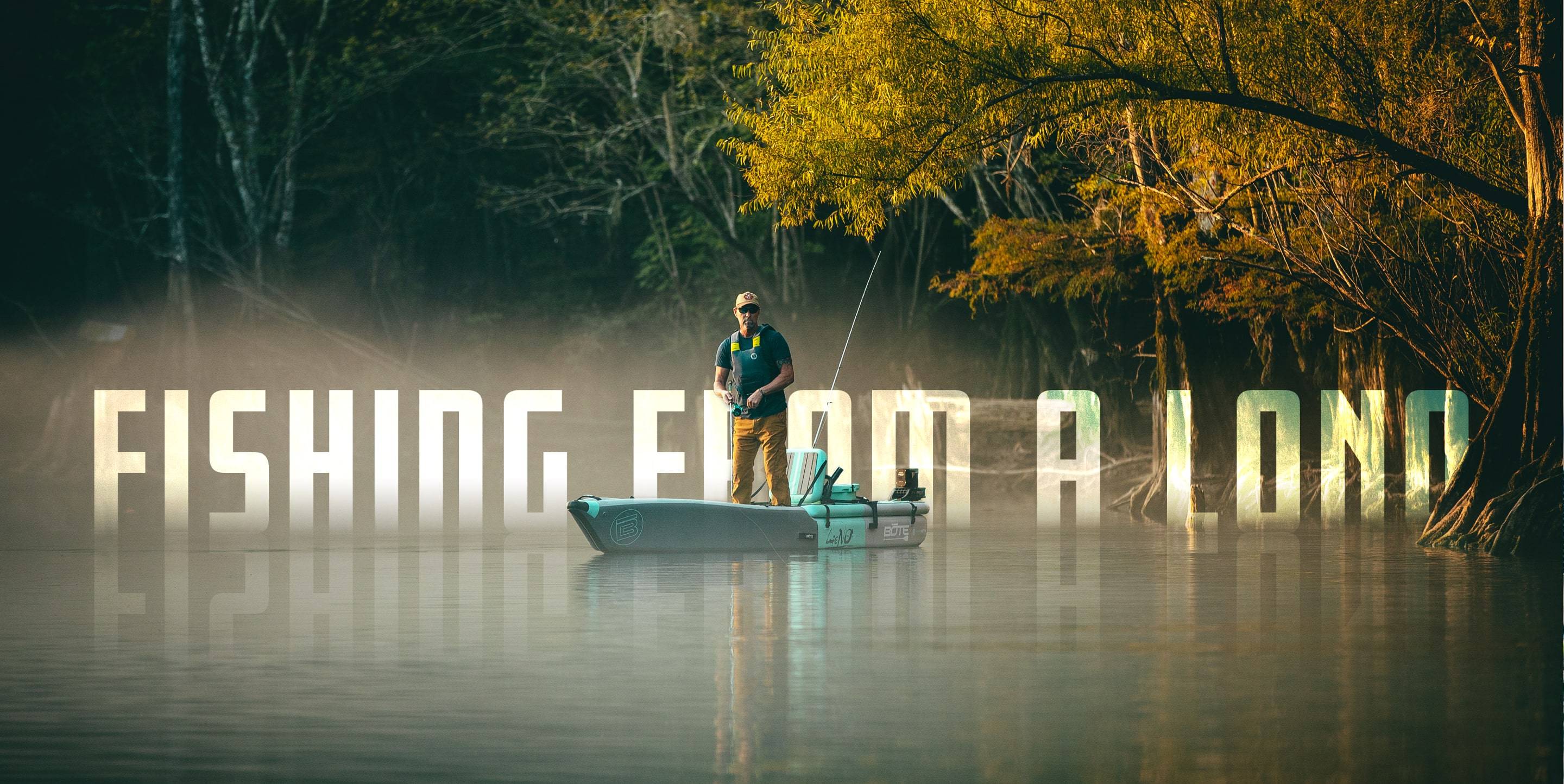 Fishing from a LONO
Just like the stand up paddle board fishing market was ripe for disruption back in 2008, we saw another opportunity in 2019 we just couldn't pass up: redefining the kayak fishing experience.
The LONO Aero Inflatable Kayak was designed to solve for common kayak fishing headaches by building for portability and stability, optimizing surface space, and enhancing sightlines while simultaneously eliminating the always problematic wet ass situation, just to name a few. Did we mention it packs down into a rolling bag you can throw in your trunk or check on your next flight? When comparing the features of the LONO Aero Inflatable Kayak vs. Rotomolded Kayak, there's a clear winner for which body style offers the best kayak fishing experience.
The LONO Aero Inflatable Kayak Fishing Experience
It's the quintessential fishing vessel whether you're stalking saltwater flats or cruising creeks and need to switch between a handful of rods throughout the day. Named after the Hawaiian god of tenacity and vigor, the LONO's unique design offers stealth and agility without sacrificing space and stability. But don't take our word for it. BOTE nation anglers have tested the LONO across nearly every body of water, with and without kids, on cross country road trips, as well as sitting and standing.
Here's what they have to say about the kayak fishing experience on a LONO Aero Inflatable Kayak.
Space, Storage, and Stealth
Rarely would anyone describe a kayak packed down with fishing gear and a cooler as "spacious," but the LONO is not your average kayak. With 12 feet of deck space, four independent inflation chambers, and a 400 lb capacity, there's plenty of room for you, all of your fishing gear, and even a child or furry friend.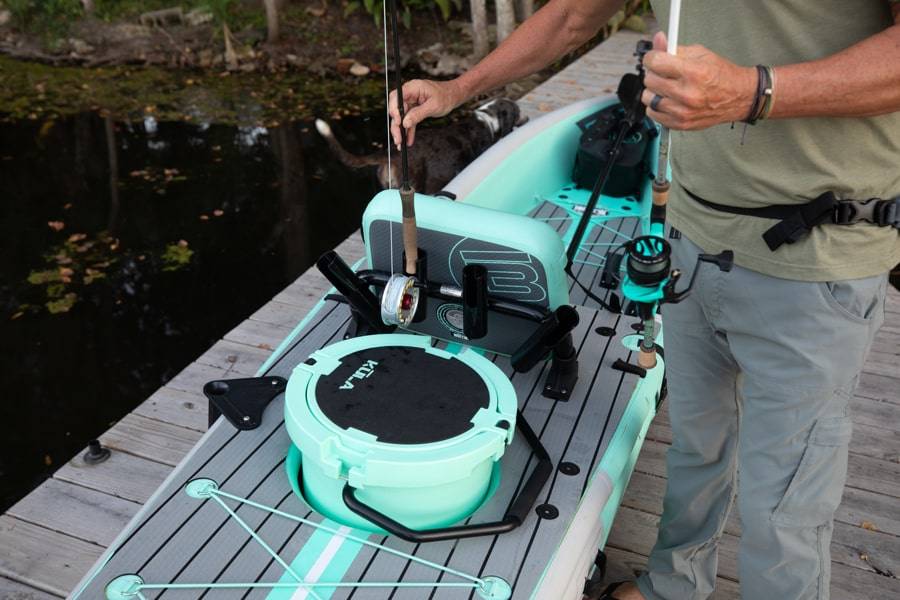 Our favorite storage features include the Rocket Rac, which provides space for up to 4 rods (fits both conventional and fly), angled rod holders allow for trolling, Front Rac receivers for use with any BOTE Rac system, and a KULA port to fit your KULA 5 or a 5-gallon bucket.
Kayak Fishing with Kids, but Better
Sure, getting out the on the water for a few hours of solo time is good for the soul. But what about when your mini-me wants to join?
Aside from being extremely stable and durable, the raised side rails offer an added layer of safety with tiny anglers on board. Plus, with attention spans as short as their age, stopping for a swim break and snacks is a hell of a lot easier thanks to the convertible top chamber. Detach the top chamber and use it independently to float your KULA, snacks, and kids.


Redefining Kayak Fishing Roadtrips
Storing and loading a rotomolded kayak for a cross country road trip isn't for the faint of heart. But when your kayak fits into a duffle bag that fits comfortably in almost any trunk or back seat, packing up for a cross country kayak fishing trip goes from complicated and cumbersome to simple and easy to execute.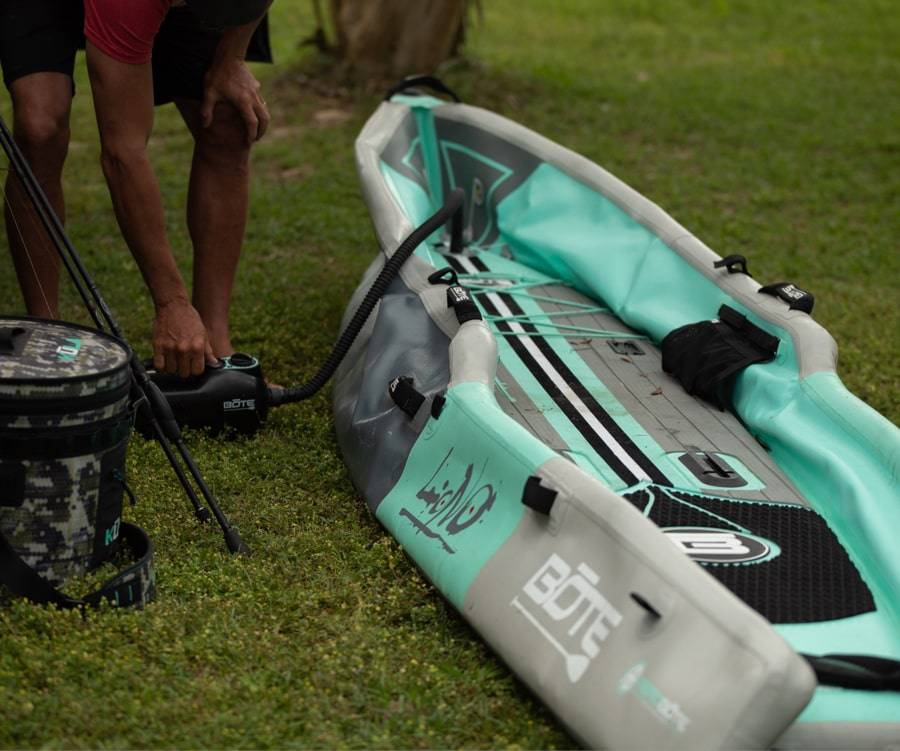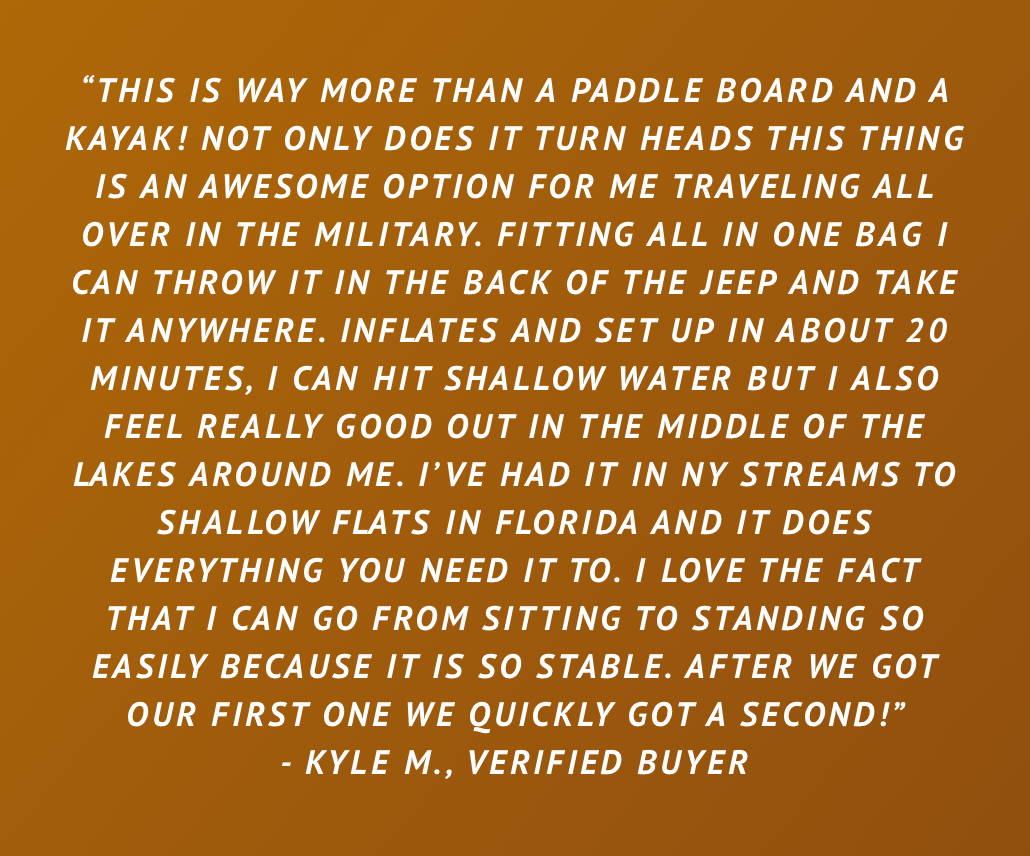 Our BOTE Creative Director, Rob McAbee, was one of the first to take the LONO on a saltwater fishing excursion. After 20 years of making an annual pilgrimage to go tarpon fishing on a rotomolded kayak in Boca Grande, Florida, 2019 marked a new beginning for Rob's kayak fishing experience.
Read more about Rob's tarpon fishing excursion and core product features that set the LONO apart from rotomolded kayaks in the Spirit of LONO.
To state the obvious, fishing from a LONO is a hell of a lot more fun than fishing from a rotomolded kayak. Whether your ideal kayak fishing experience is shaped by comfort and convenience or stability and stealth, the LONO's dynamic and versatile design is packed with all the features required for a badass kayak experience.