Meet the

HD Gatorshell

Paddle Board
If you're looking for a "one board for everything," then the HD is for you. A perfectly capable fishing machine, the HD is equally at home just hanging out with family. The superior combination of stability, speed, and standard features appropriately dub the HD the most versatile board we've ever made.
The Apex of Innovation
The HD Solid Paddle Board comes enforced with Gatorshell™ Technology for durability, a displacement hull to cut through the water as efficiently as possible, and a BVA multi-textured deck pad for grip and comfort. We also built in the essentials, like a Stashpod™ and Paddle Sheath™, and made it compatible with nearly every BOTE accessory. Offered in two sizes, 10'6" (240 lb. capacity) and 12' (315 lb. capacity), if there were a one-size-fits-most solid paddle board that doubles as a do-it-all SUP, you can't beat the HD Solid Paddle Board for its speed, stability, and versatility.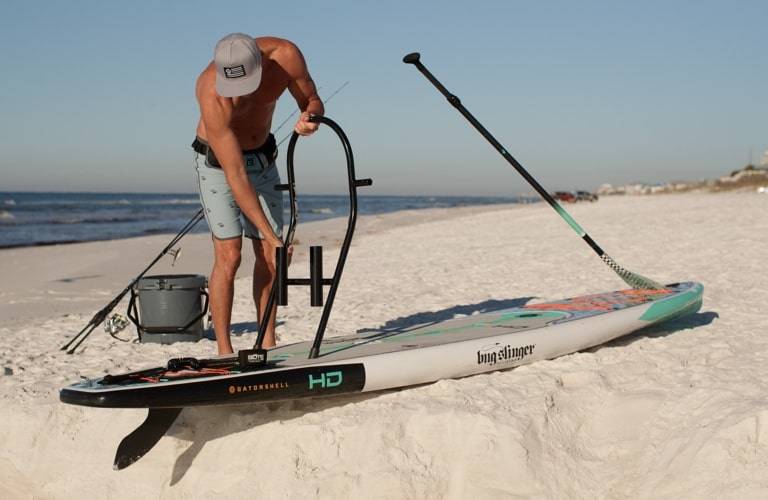 DID YOU SAY MORE OPTIONS?
When we say all-purpose, we mean it. The HD offers a robust feature set that allows you to use any combination of our attachments and accessories to take it from agile fishing machine to sunset cruiser in minutes! Infinite customization options coupled with the innovative fin system and hull design allow you to get the most out of your time on the water.
VERSATILITY + ADAPTABILITY
The HD is the perfect go anywhere, do anything paddle board. With its lightweight construction and abundance of standard features, HD gives you the ability to paddle with man's best friend, use it as a sturdy yoga platform, or deck it out for landing your next big catch on the water. Who doesn't love options?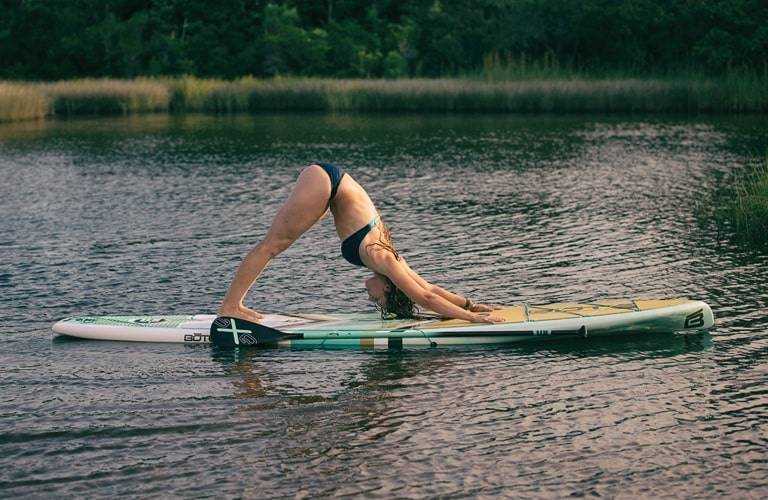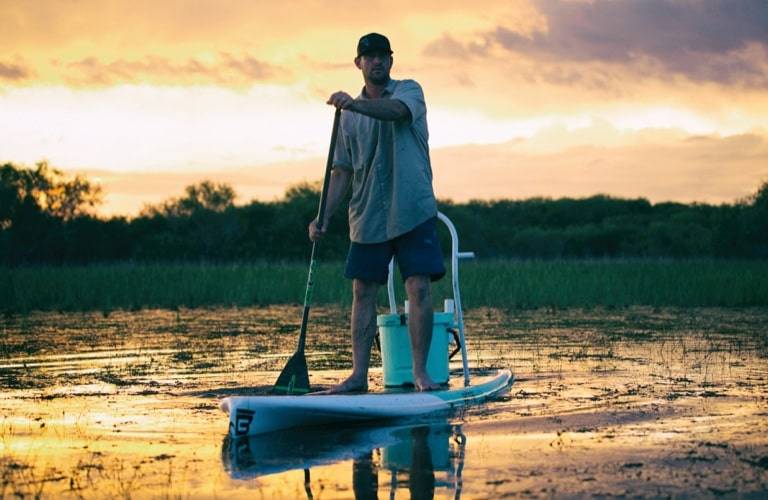 LET'S TALK STYLE
The Classic Teak design includes a timeless faux wood inlay topped with a seafoam deck pad for a fresh punch of color. It's a tale as old as time, but you just can't go wrong with a deep blue and classic white combination. Go classic but keep it coastal with Native Whale Shark. If you're a little bit rock 'n roll but also all about fly fishing, opt for the Bug Slinger™ Echo. Last but certainly not least, we give you the Full Trax Citron, providing full traction across the board---literally. Do what you love to do on the water with the SUP design that literally broke the mold, the HD Solid Paddle Board.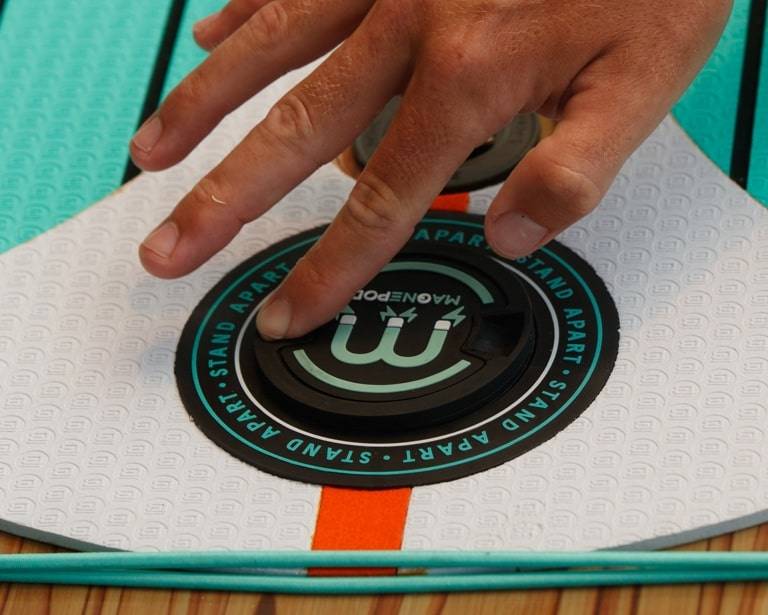 New Feature


magnepod / stashpod lid Compatible

To take advantage of our MAGNEPOD™ accessory lineup, simply swap out your current Stashpod lid for a MAGNEPOD / Stashpod Lid and reap the benefits of both drink storage systems.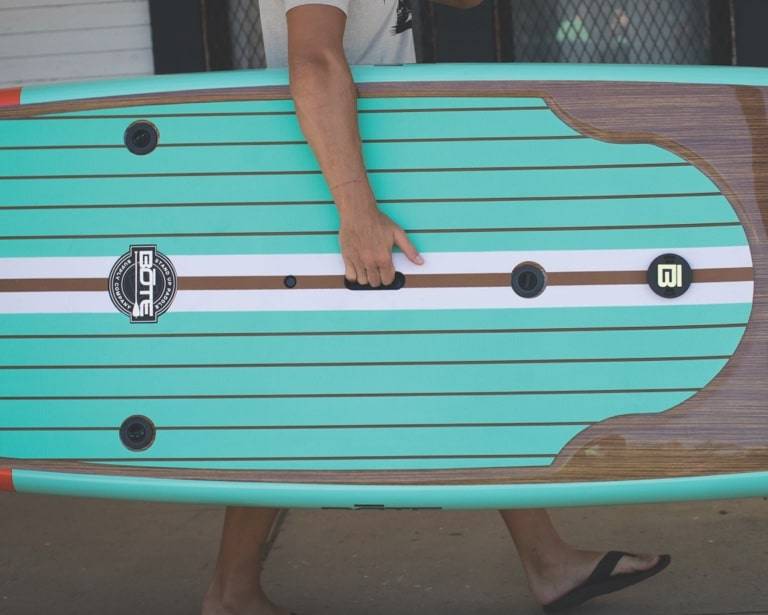 Grab Handle
Redesigned to be the most comfortable Grab Handle found on any paddlecraft. No more numb fingers or weak leverage while transporting your board.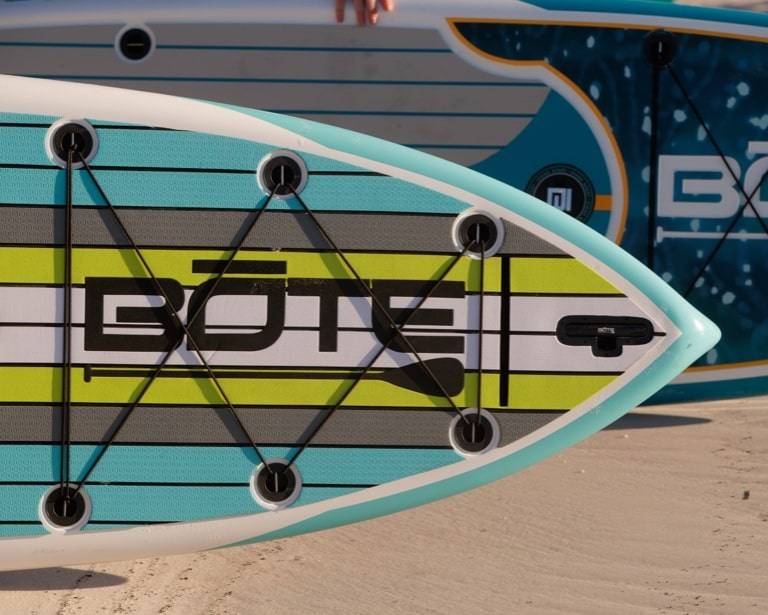 Front + BACK Bungees
Adjustable Bungee Straps provide quick and easy storage of extra gear and are available on all of our board and kayak models.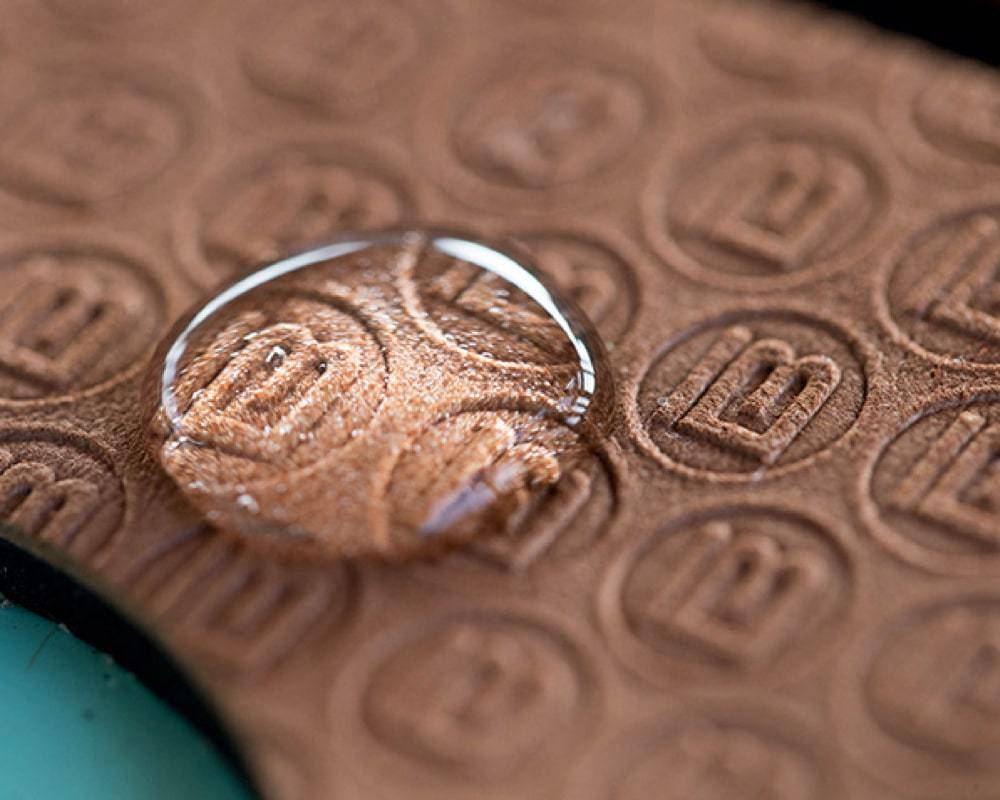 BVA Foam Deck Pad
The BVA multi-textured deck pad is heat sealed to shed water and provides plenty of cushion to reduce fatigue and anti-slip traction.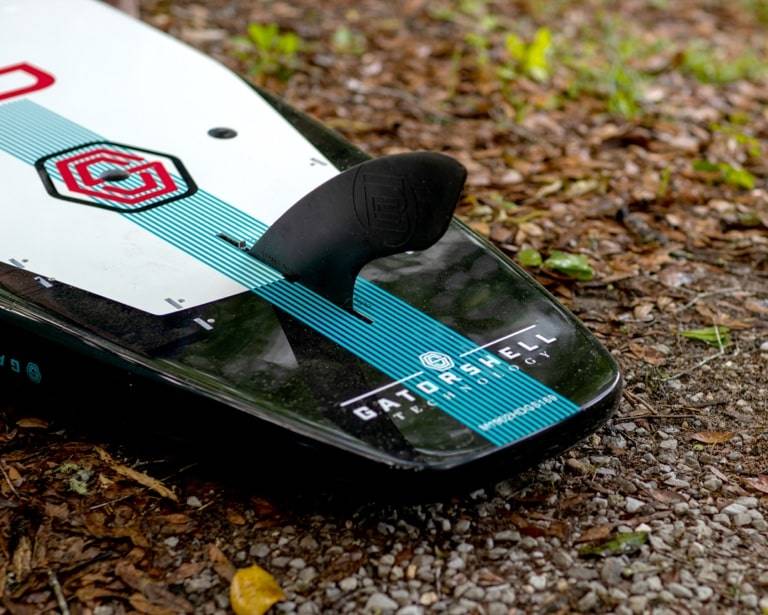 Detachable Center Fin
A 10" center fin that is removable with a screw to allow for ease of transport and storage.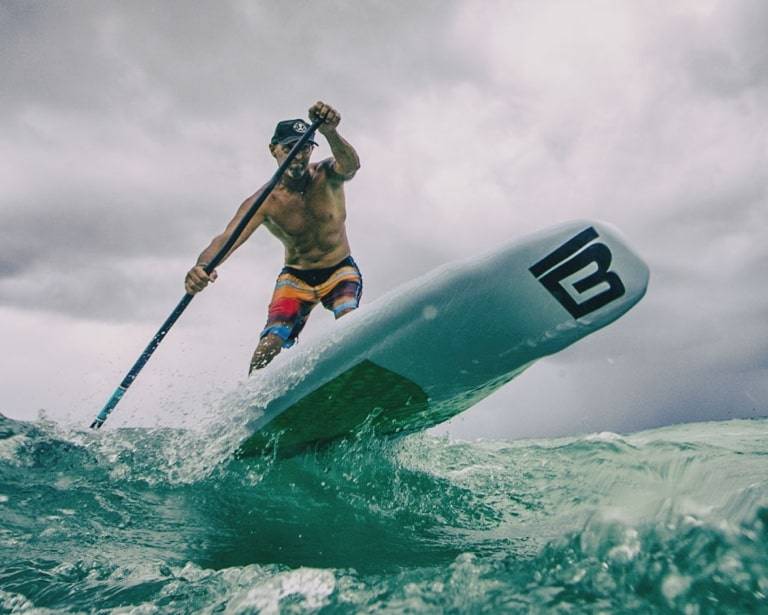 displacement hull
A displacement hull has a deep-v nose which allows the board to cut through the water efficiently. It's a good choice for fitness, extended paddling, and fishing.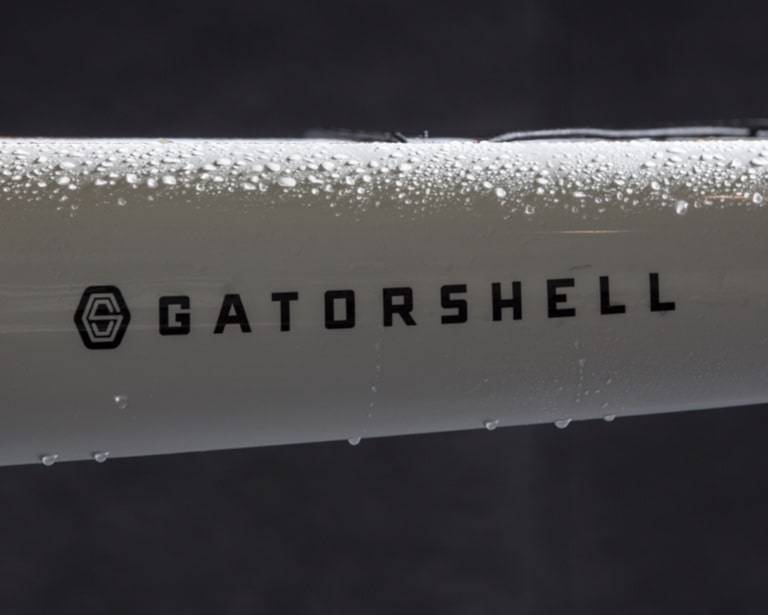 Made With GATORSHELL
ABS Plastic engineered to be 6X tougher than traditional epoxy.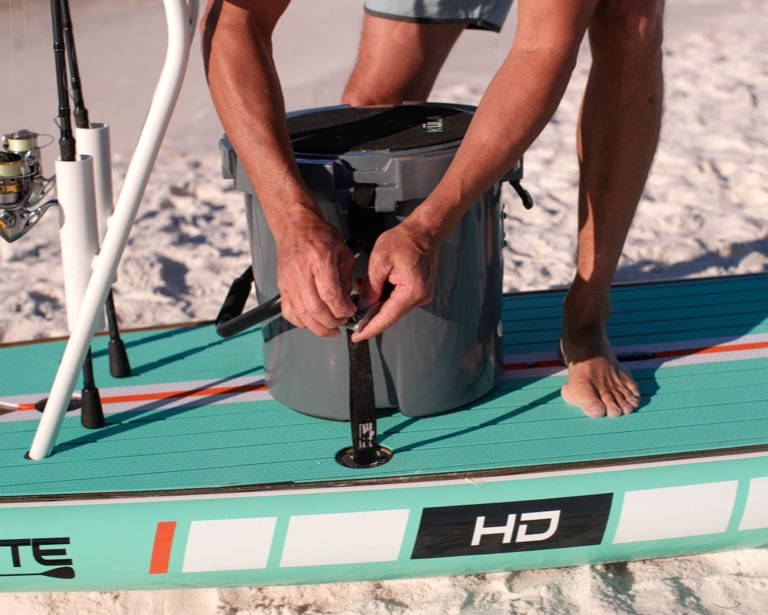 cooler tie-down points
Tie down points on the deck of the board, perfect for lashing down a cooler (or other gear).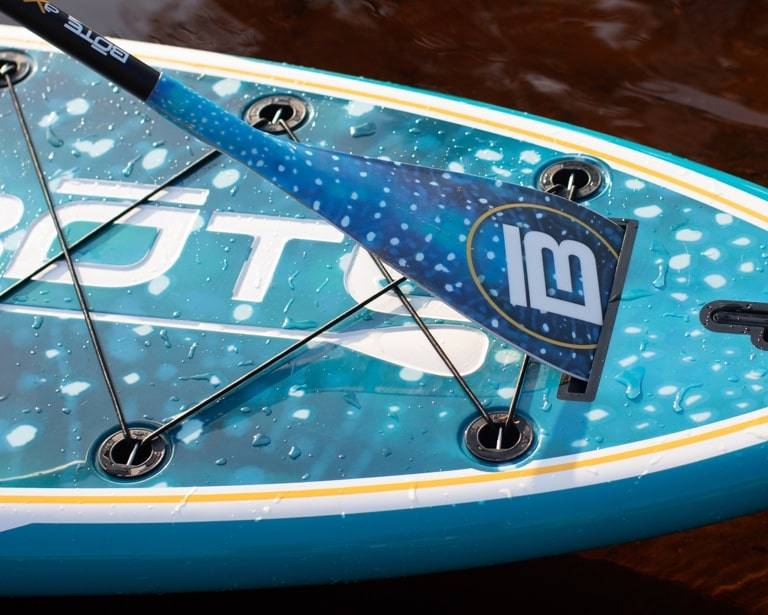 paddle sheath
Located in the bow of the board, the Paddle Sheath holds the blade end of the paddle, freeing up the hands for other activities.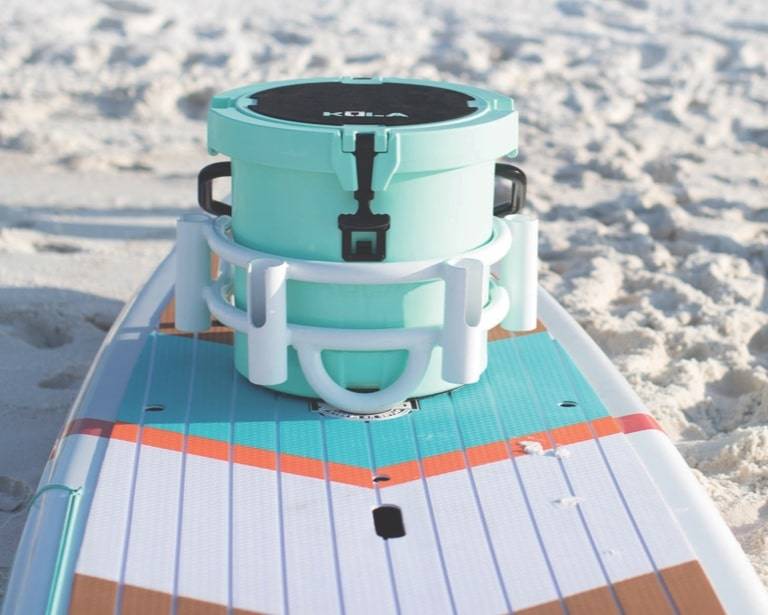 rac compatible
Rac mounting points compatible with all BOTE Rac accessories.*
*Excludes Rocket Rac.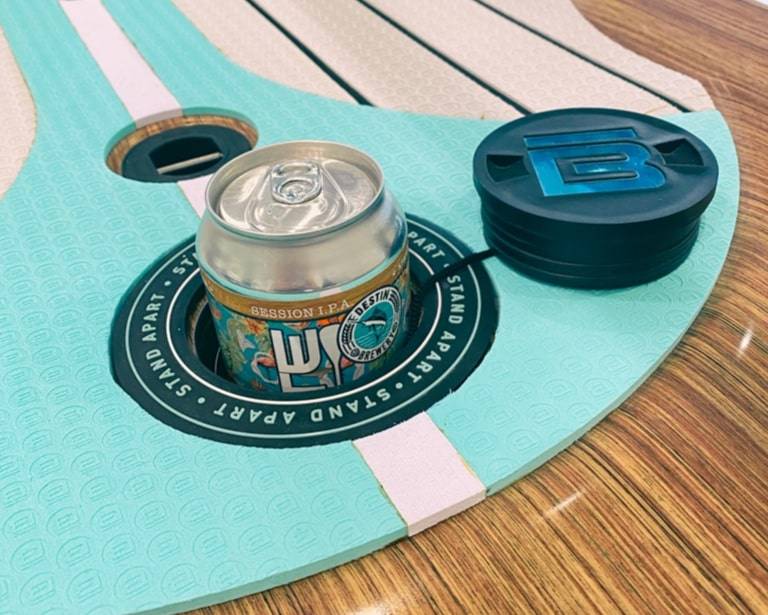 Stashpod
Available on our solid paddle board models, the Stashpod provides a convenient place to secure a drink or even hide your keys while paddling.
Stashpod is water resistant when sealed, not waterproof.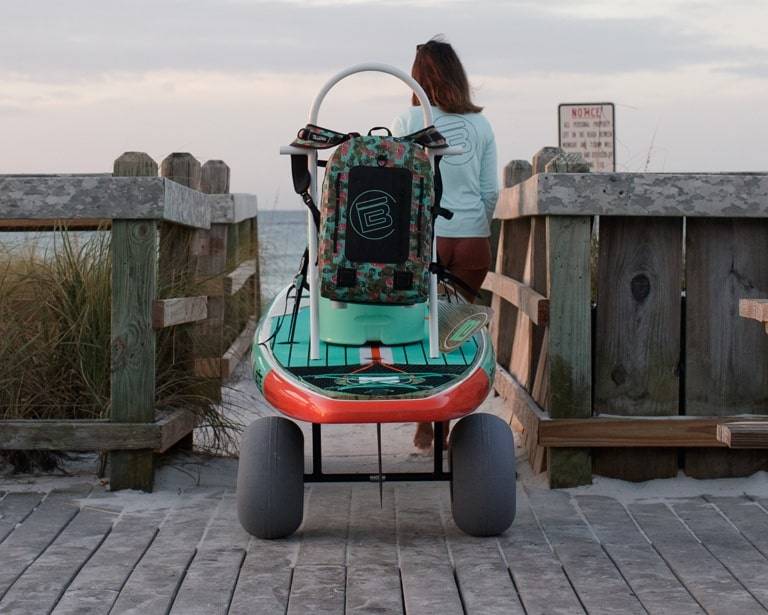 Wheel Rac Compatible
The Wheel Rac was designed to make transporting your BOTE and your gear easy and simple by rolling instead of carrying. Balloon tires allow you to glide over almost any terrain with minimal effort.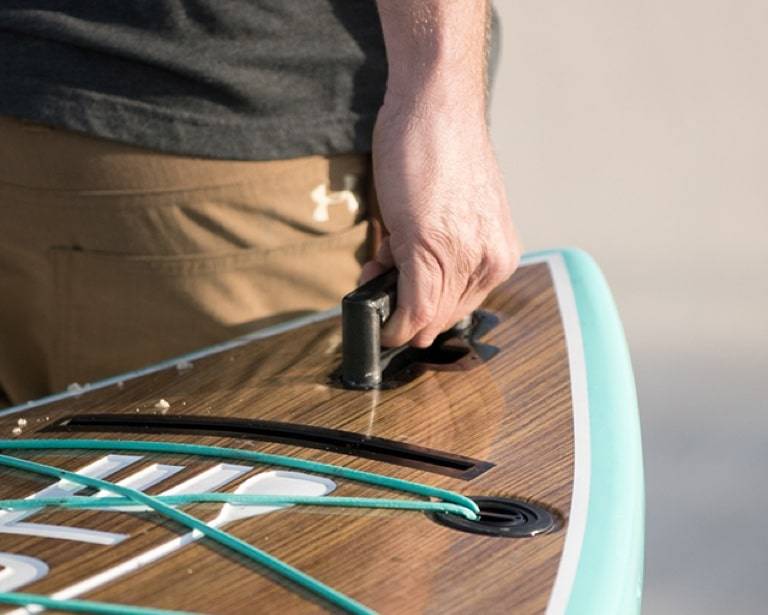 SUP Lift Handle
This retractable handle allows a significantly better way to carry, maneuver and manage your solid paddle board out of the water.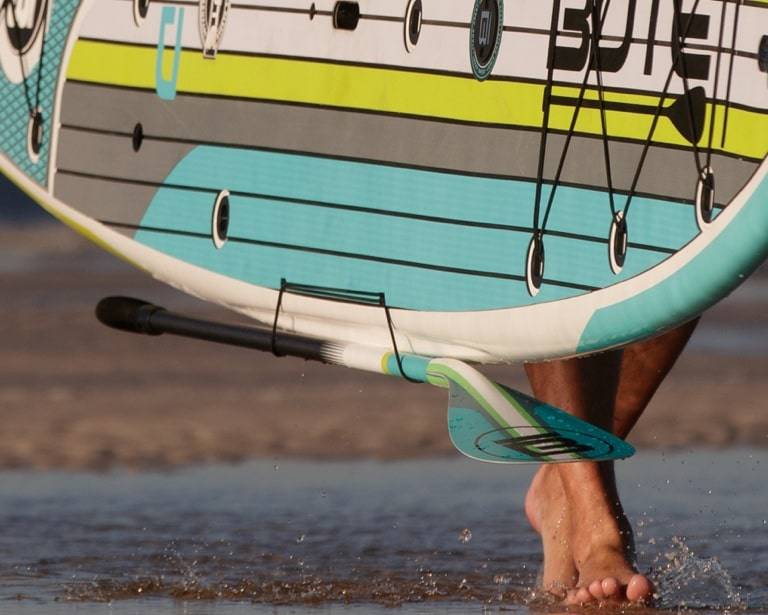 Paddle Strap
A paddle carrying system located on the rails of the board that allow for quick and easy storage of your paddle when not in use.
*Full Trax Styles Only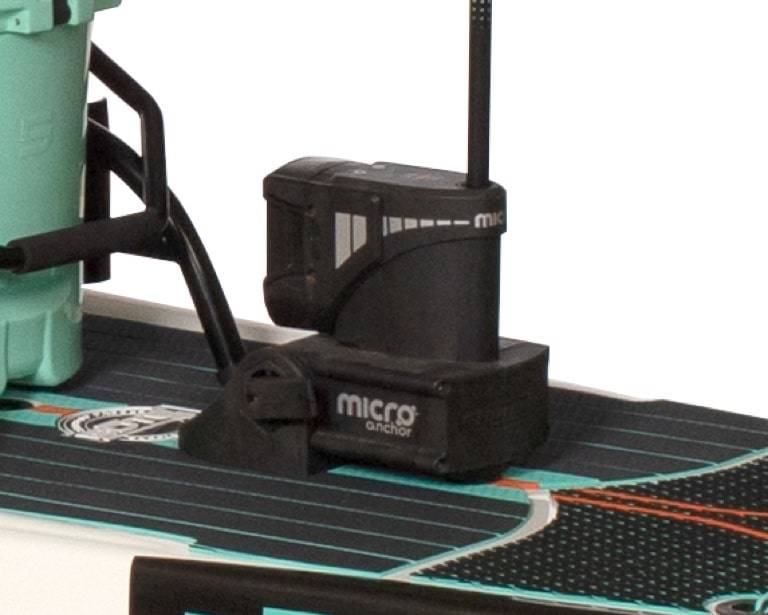 Power-Pole Micro Compatible
Use the integrated mounting positions at the tail to mount a Power-Pole Micro system, allowing you to anchor in shallow water effortlessly.
*Bug Slinger™ Styles Only
Travelink™ Compatible
Travelink™ SUP Carry System Compatible to transport your BOTE hands-free over long distances safely and ergonomically with ease.
Velcro Sandspear Straps
Velcro straps that can be used to secure a sold separately Sandspear or other gear to the deck of your board.
*Bug Slinger™ Styles Only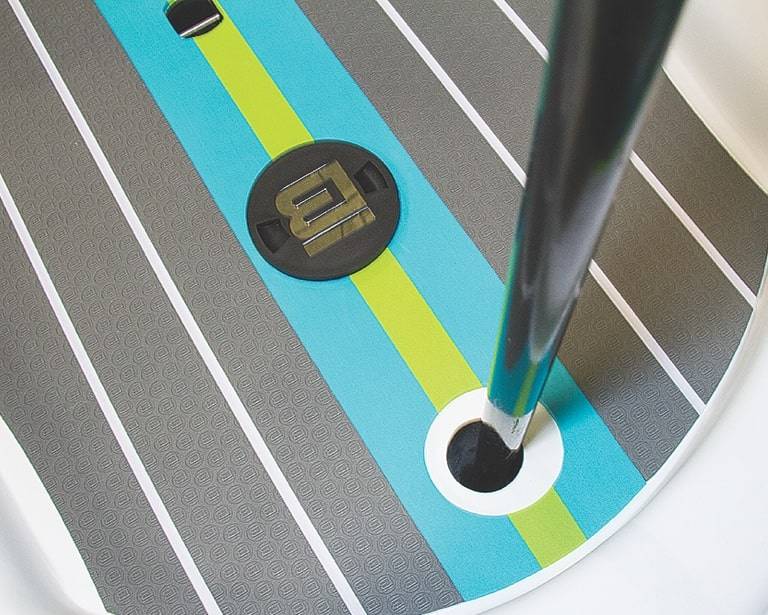 Sandspear Compatible
Use the integrated thru-hole to anchor yourself in shallow water with the BOTE Sandspear.
*Bug Slinger™ Styles Only
Velcro Sandspear Straps
Velcro straps that can be used to secure a sold separately Sandspear or other gear to the deck of your board.
*Bug Slinger™ Styles Only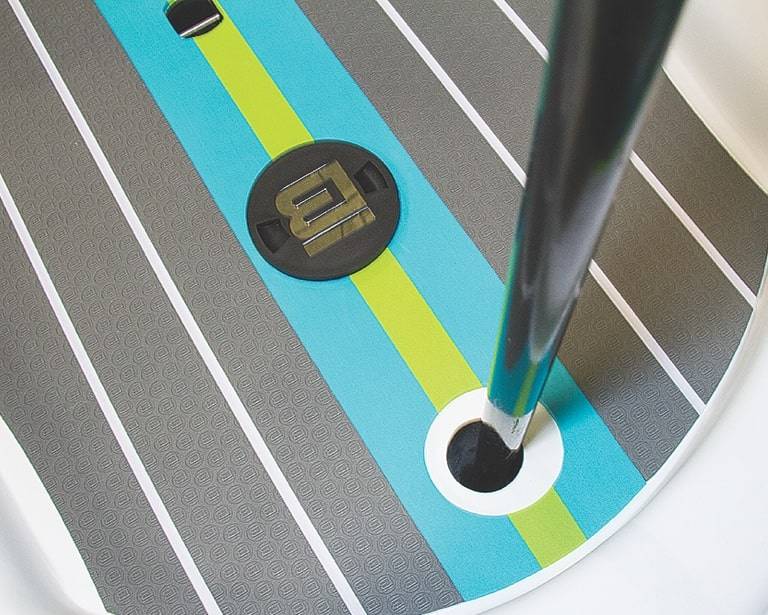 Sandspear Compatible
Use the integrated thru-hole to anchor yourself in shallow water with the BOTE Sandspear.
*Bug Slinger™ Styles Only
Velcro Sandspear Straps
Velcro straps that can be used to secure a sold separately Sandspear or other gear to the deck of your board.
*Bug Slinger™ Styles Only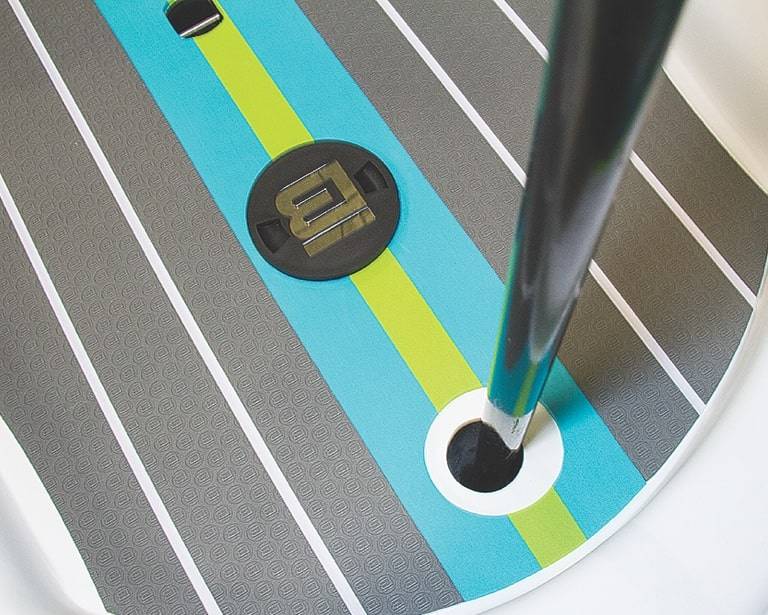 Sandspear Compatible
Use the integrated thru-hole to anchor yourself in shallow water with the BOTE Sandspear.
*Bug Slinger™ Styles Only
Compare MODELS
HD Gatorshell vs HD Aero
| | | | |
| --- | --- | --- | --- |
| COMPARE | HD Gatorshell 10'6" | HD Gatorshell 12′ | HD Aero 11'6" |
| | | | |
| | | | |
| | 10′ 6″ L × 30″ W × 4.5″ D | | |
| | | | |
| | | | |
| | | | |
| | | | |
| | | | |
| | | | |
| | | | |
| | | | |
| | | | |
| | | | |
| | | | |
| | | *Bug Slinger™ Styles Only | *Bug Slinger™ Styles Only |
| Power-Pole® Micro Compatible | | *Bug Slinger™ Styles Only | *Bug Slinger™ Styles Only |
| | | | |
| | | | |
| | | | |
| | | | |
| | | | |
| | | | |
| Travelink™ Storage Points | | | |
| | | *Bug Slinger™ Styles Only | *Bug Slinger™ Styles Only |
| | | | |
| | | | |