Meet the

Breeze Aero

Inflatable Paddle Board
Looking to get your toes wet in the world of paddle boarding? Keep it simple. The Breeze Aero Inflatable Paddle Board is known as 'the flagship of fun' thanks to its grab-and-go design perfect for spontaneous weekend getaways or just a chill day at the beach. Built for the all-around hobbyist, this board is a recreational dream on the water.
The Flagship of Fun
Offered in two sizes, 10′8″ (250 lbs. capacity) and 11′6″ (315 lbs. capacity), this board is super stable and fun to paddle. The Breeze Aero Inflatable Paddle Board is equipped with the essentials and designed with AeroULTRA TechnologyTM for the ultimate lightweight yet durable paddle board experience. Weighing between 20-22 lbs. (depending on size) fully loaded in the provided backpack, the Breeze Aero is highly accessible and perfectly portable - ready to go wherever your weekends take you.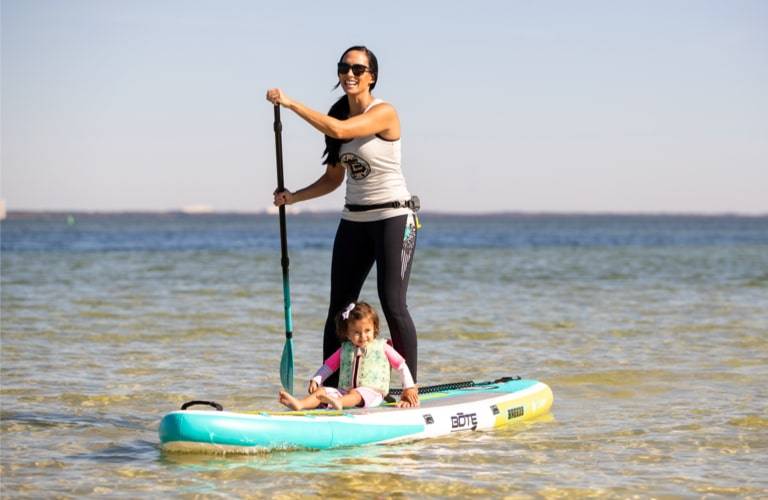 SUPREMELY STABLE //

PERFECT FOR BEGINNERS & ENTHUSIASTS ALIKE

The 33" width and extra-wide tail guarantees stability while paddling the Breeze. Whether you're just starting out or you're already an avid paddler, you'll feel confident and comfortable going just about anywhere.
BETTER TOGETHER //

BRING YOUR BEST FRIEND ALONG

We created the Breeze Aero so more people can experience the water and make great memories with family and friends. We made it our most accessible platform so you can get out there, together.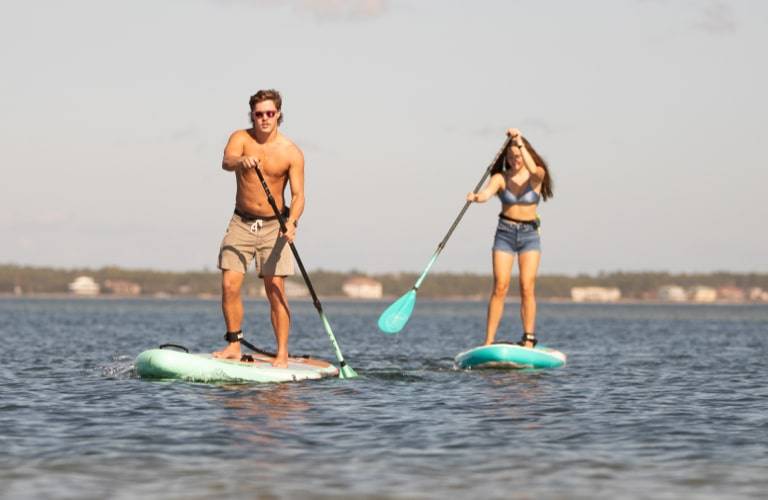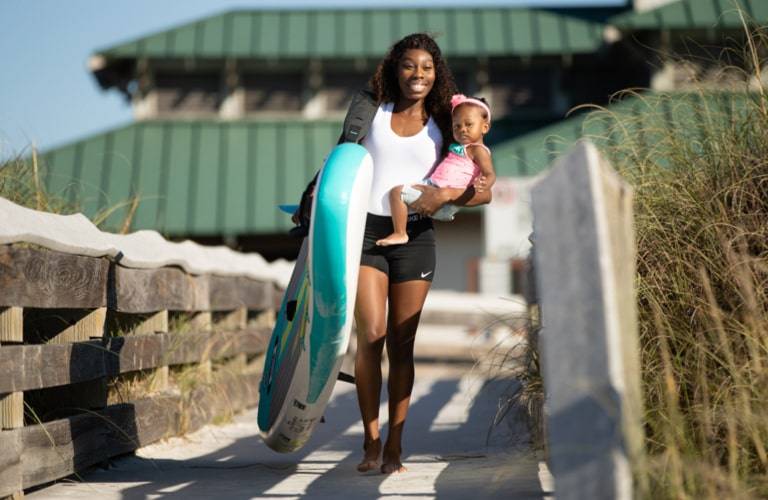 PERFECTLY PORTABLE //

LIGHTWEIGHT & FITS IN WITH ALMOST ANY TRANSPORTATION

Breeze's AeroUltra technology means it weighs right around 20 pounds (that's over 20% lighter than most quality inflatable paddle boards). With the built-in Travelink™ connection points, Breeze just needs a Travelink™ sling to make transporting this ultra light board hands free! When deflated, the Breeze's backpack can easily fit in a trunk, be carried on the subway, or even be checked on most major airlines.
EASILY STORABLE //

ONLY REQUIRES A SPACE AS LARGE AS A PIECE OF LUGGAGE

Inflatable paddle boards offer a comparable paddling experience but without the need to have a garage to store it in or a large vehicle to transport your board. The Breeze's backpack can easily fit in a closet or trunk and can even be checked on most major airlines. So you can store or take Breeze with you anywhere.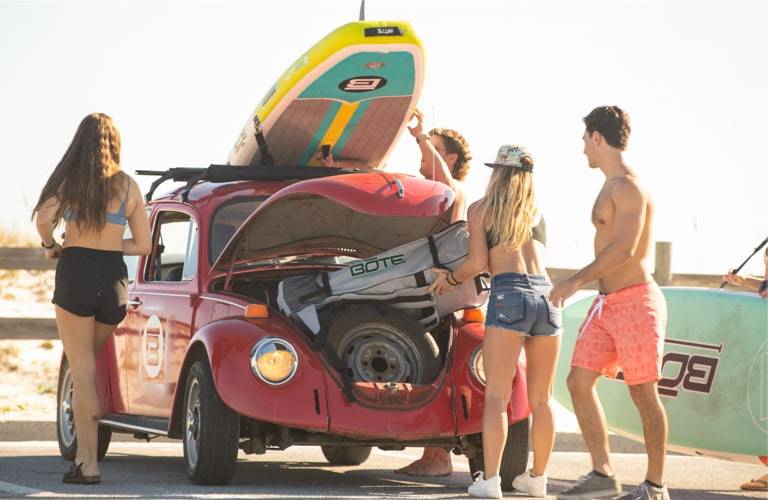 Travelink™ Compatible
Travelink™ SUP Carry System Compatible to transport your BOTE hands-free over long distances safely and ergonomically with ease.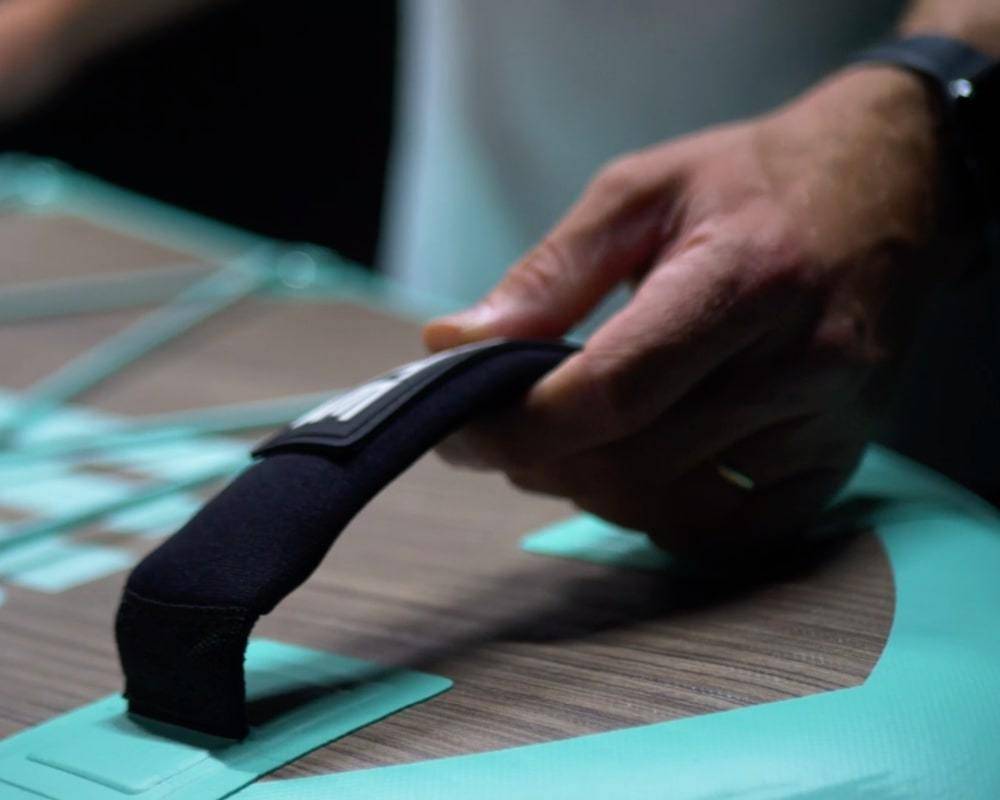 Grab Handles
Redesigned to be the most comfortable Grab Handle found on any paddlecraft. No more numb fingers or weak leverage while transporting your board.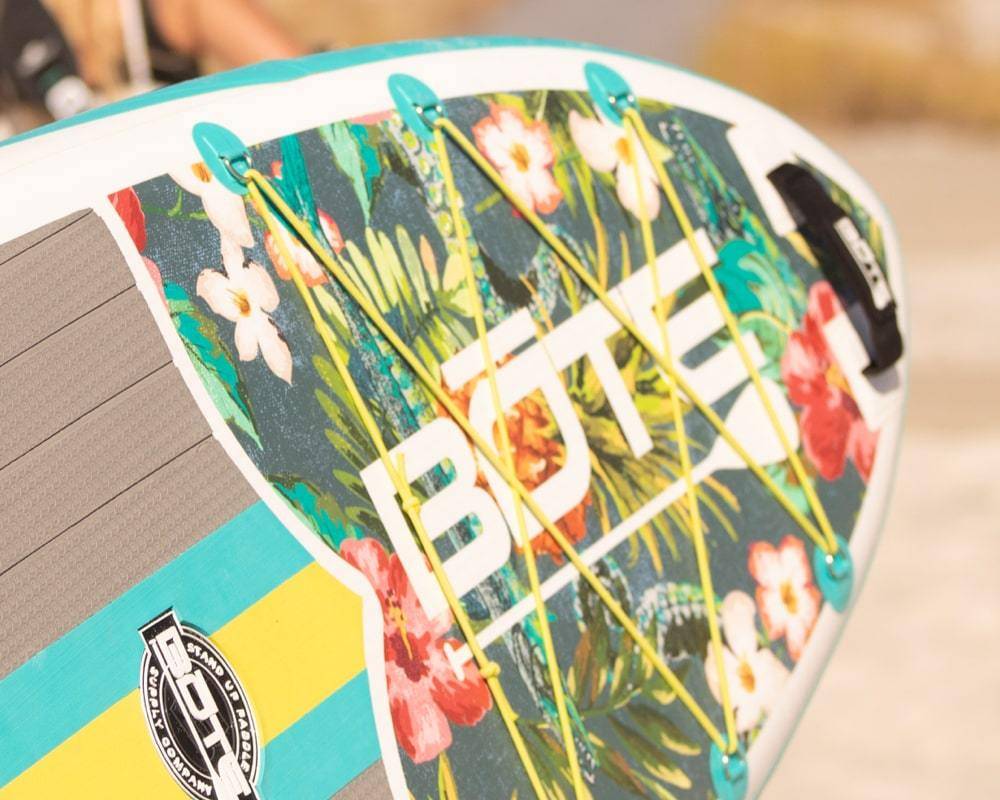 Front Bungees
Adjustable Bungee Straps provide quick and easy storage of extra gear and are available on all of our board and kayak models.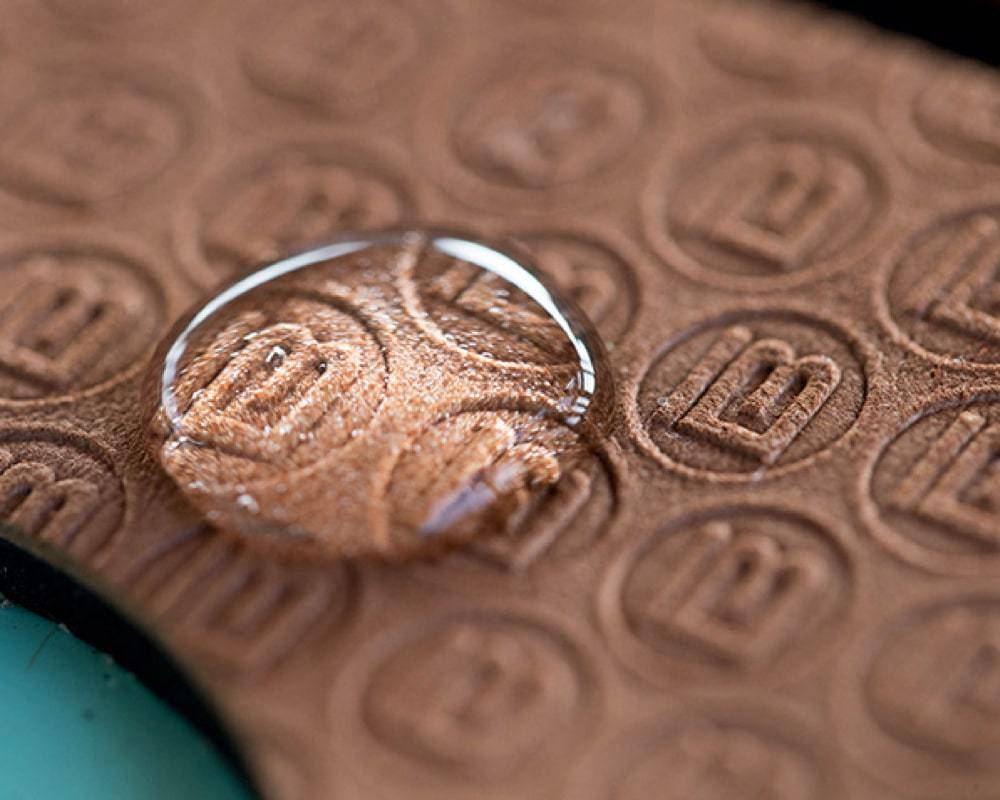 BVA Foam Deck Pad
The BVA multi-textured deck pad is heat sealed to shed water and provides plenty of cushion to reduce fatigue and anti-slip traction.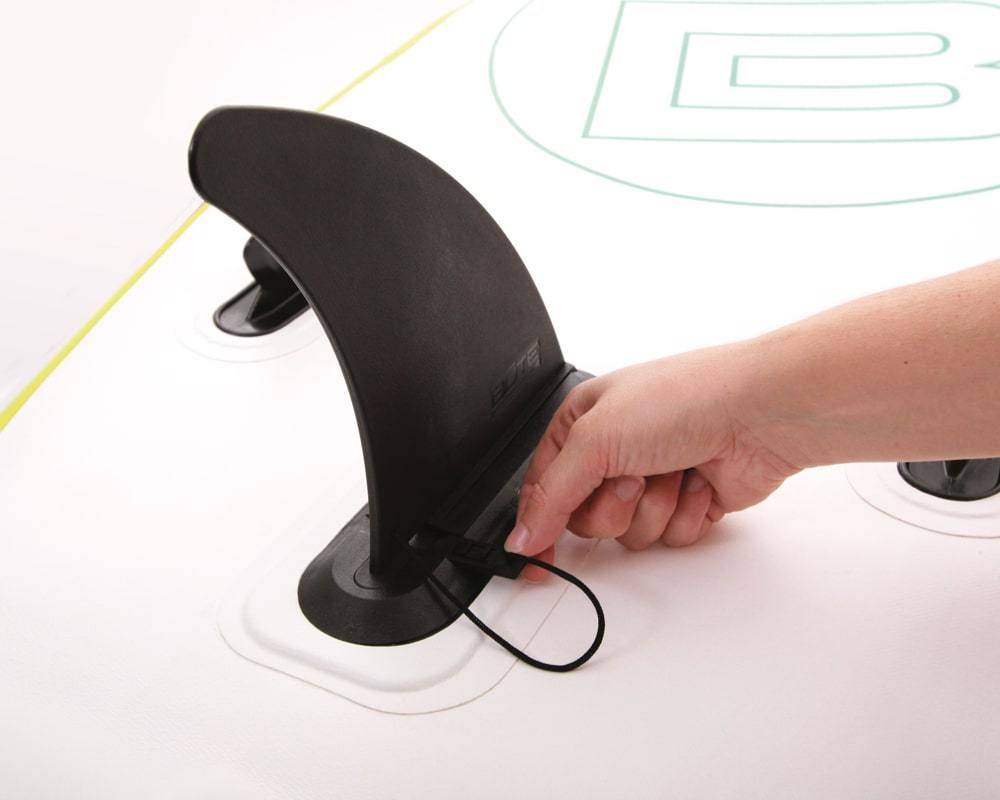 Detachable Aero Center Fin
A center fin that is removable with a tethered attachment pin to allow for ease of transport and storage.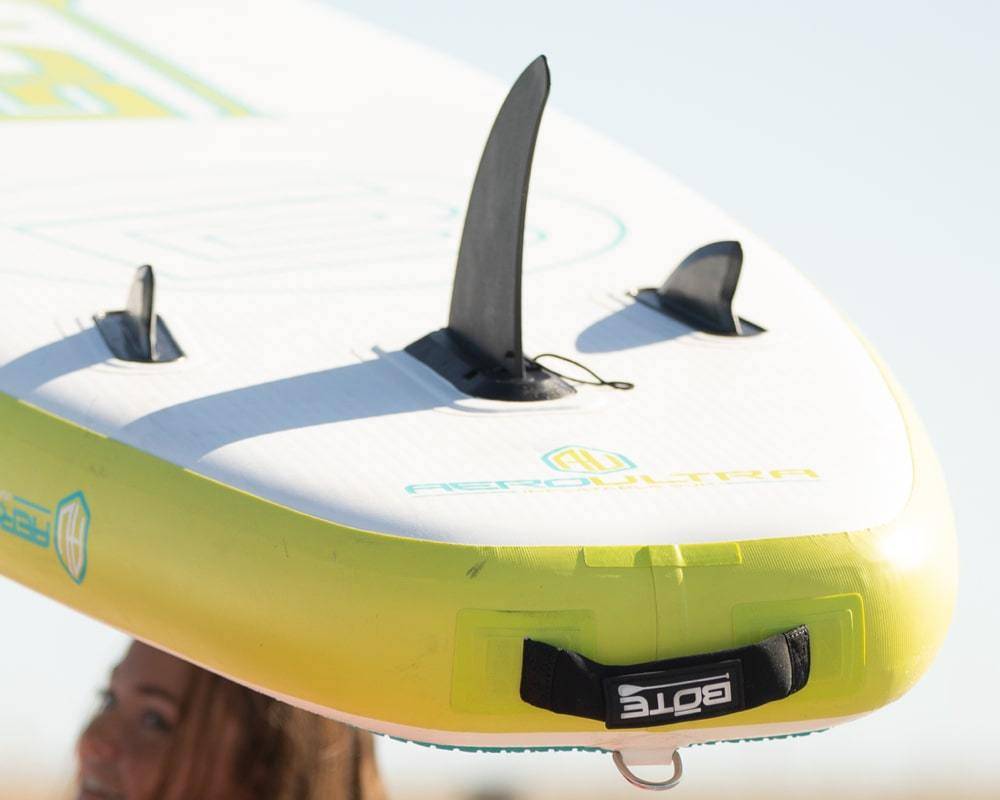 SIDE BITE FINS
These fins are molded into the hull for increased tracking.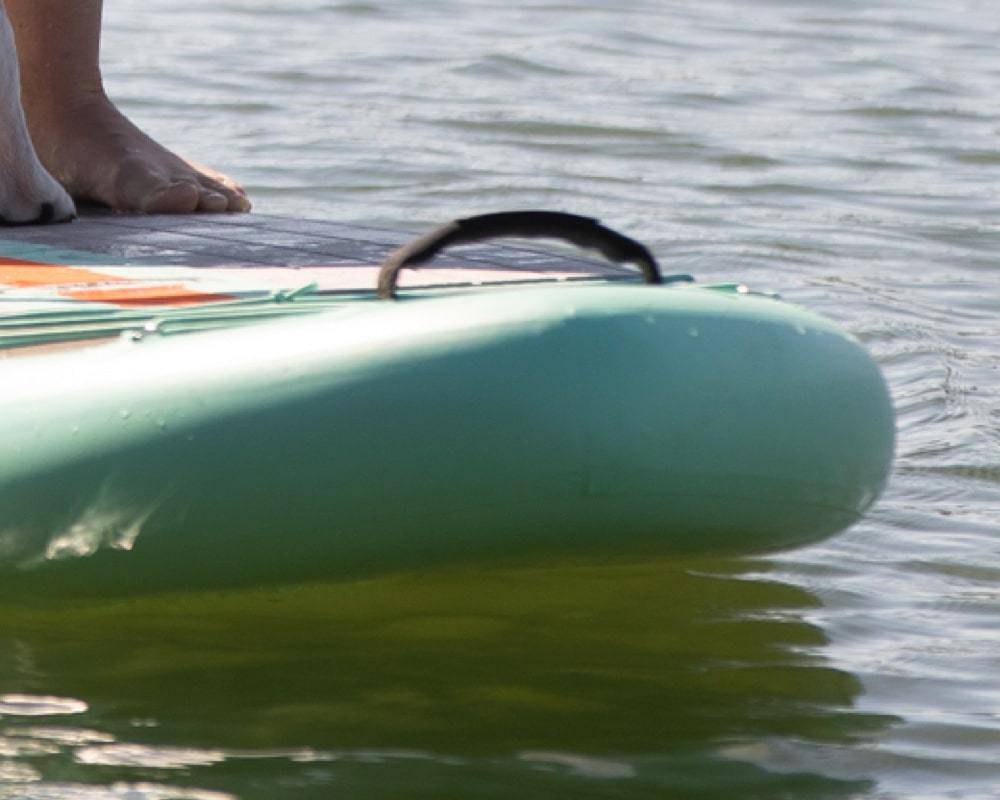 Entry Rocker
All inflatable boards have an entry rocker style hull. The entry rocker is designed to keep the board nose up and shed water.
Made With AeroULTRA
Made out of military-grade single layer PVC, the hull of the breeze is durable and rigid once inflated.
Compare MODELS
Breeze Aero vs Breeze Gatorshell
COMPARE
Breeze Aero 10′8″
Breeze Aero 11′6″
Breeze Gatorshell 10′6″

Single Chamber
with Entry Rocker

Single Chamber
with Entry Rocker